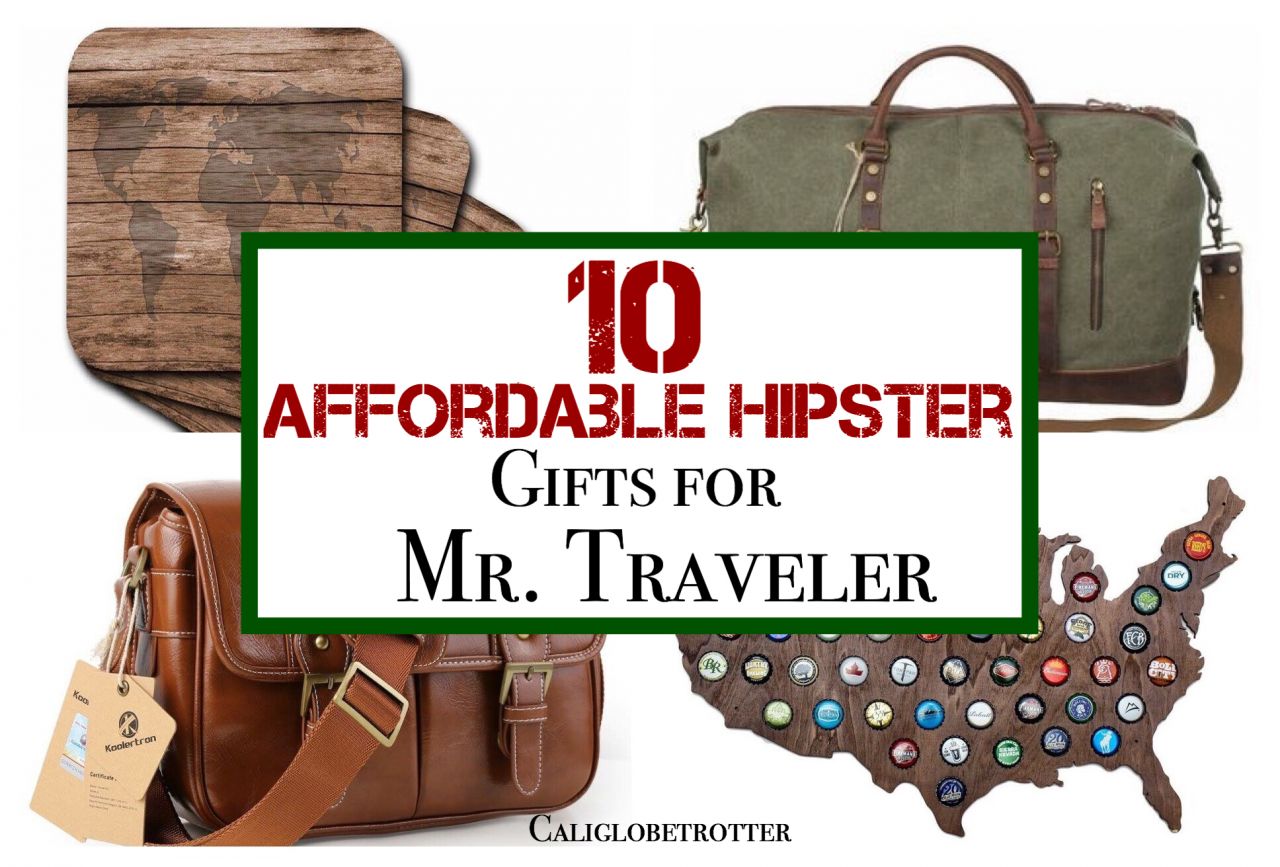 It's incredible how fast 2016 has gone by. So fast in fact, it has completely caught me off guard and I haven't even begun to start shopping! This is so unlike me! Normally I am practically finished with my Christmas shopping even before Thanksgiving has arrived. I blame our fall wedding!
Luckily, online shopping has become practically the norm, or at least for me! Thanks to Amazon Prime, I am able to buy gifts and have them arrive on my doorstep within a days time! No more endless waiting!
But when it comes to men, they're an incredibly difficult species to shop for during the holidays (especially if you have a husband like mine who never actually says he wants anything!), shopping for a man addicted to traveling is possibly even harder. Luckily, there are some pretty awesome gifts out there to pick from.
Ladies, fear no more! Here are 10 of my favorite gift ideas for your Mr. Traveler! Gents, save this list for when your darling girlfriend or wife asks you what you want for Christmas and have no idea what you want!
All of the following gifts can be found on Amazon for less than $100 and won't break the bank but will certainly add some spice to your travel life!

Disclaimer: This post contains affiliate links. If you click on one and make a purchase, I might make a little extra spending money, at no extra cost to you. As always, all opinions are my own and these products/services have been found useful during our travels and come highly recommended to you from yours truly!
The perfect travel gear gift for Mr. Gadget Man who can't live without his electronics while on vacation and for the man who must have everything in its correct place! This organizer holds everything from USB sticks to an iPad Mini and more!
Price: $17.99
A personal favorite of my husband's! Perfect for Mr. Gentleman Traveler who likes to pack simply. This stylish toiletry bag is the perfect travel companion for all his bathroom supplies! And no worries about spillage as the bag is waterproof!
Price: $29.99
Another very personal & favorite recommendation! The perfect camera travel satchel for Mr. Inconspicuous Traveler! Hate looking like a tourist when you're traveling and want to blend in? This leather camera bag is perfect for both YOU and HIM and fits a DSLR camera and 2 lenses!
Price: $37.99
This stylish travel tote is perfect for Mr. Weekender who likes to pack lightly and get away for the weekend! With genuine horse leather trip, this tote will be long-lasting and durable for all his travels!
Price: $59.99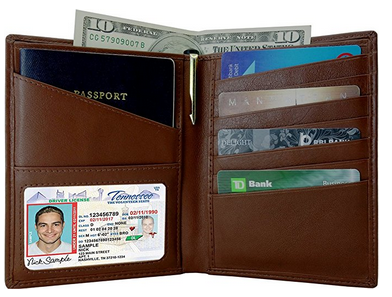 My husband's favorite travel accessory! This travel passport wallet is perfect for Mr. Organized who likes to have all his credit cards, money and forms of ID in one place: his back pocket!
Price: $19.99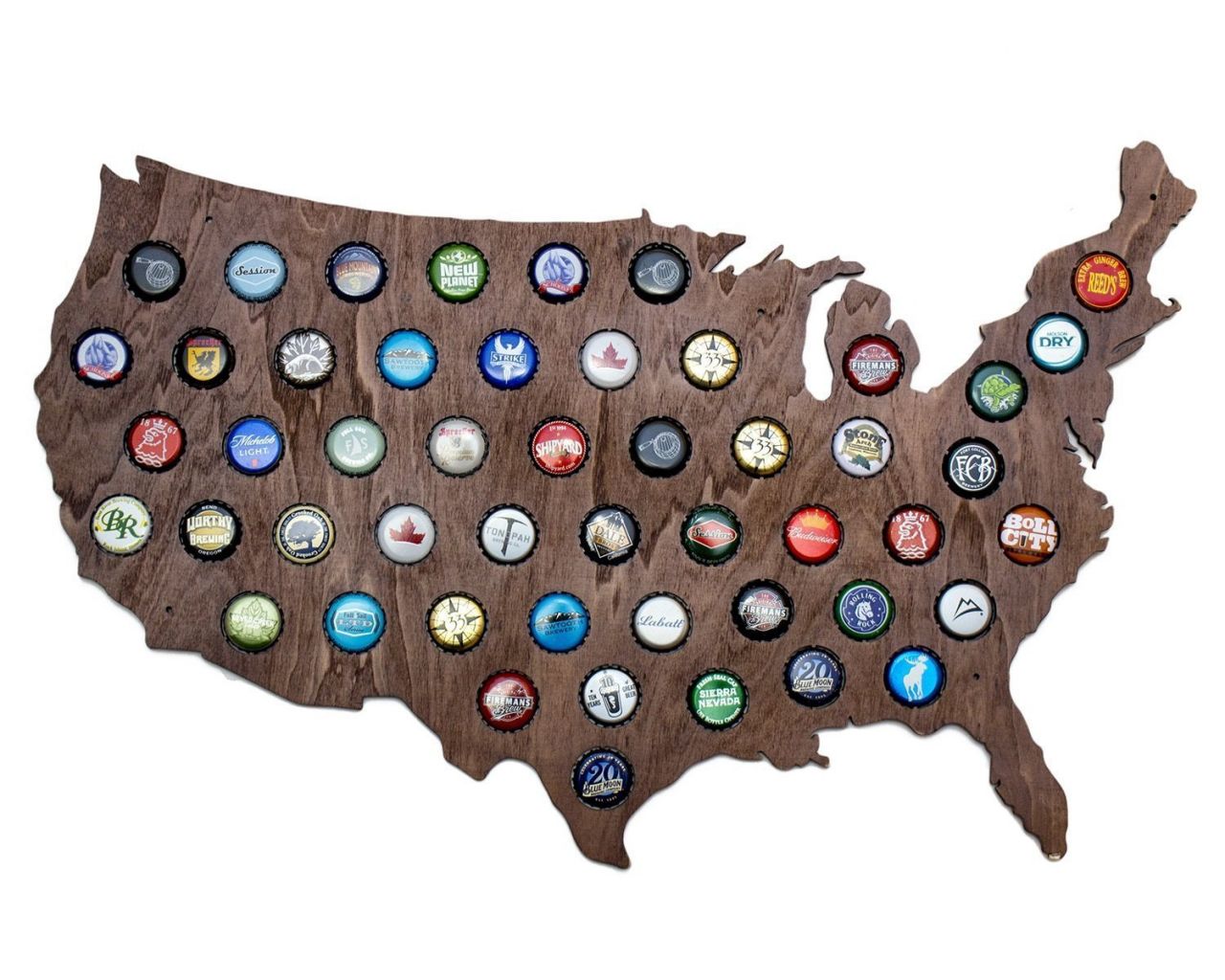 The ABSOLUTE perfect gift for Mr. Hipster Beer Drinker! I even bought this for my father because the two things he loves most is beer and travel. I mean, what could possibly be better! This Craft Beer Map is sure to get anyone motivated to travel when displayed on their wall! These plywood maps come in any shape from any state for the beer lover in your life!
Price: $39.95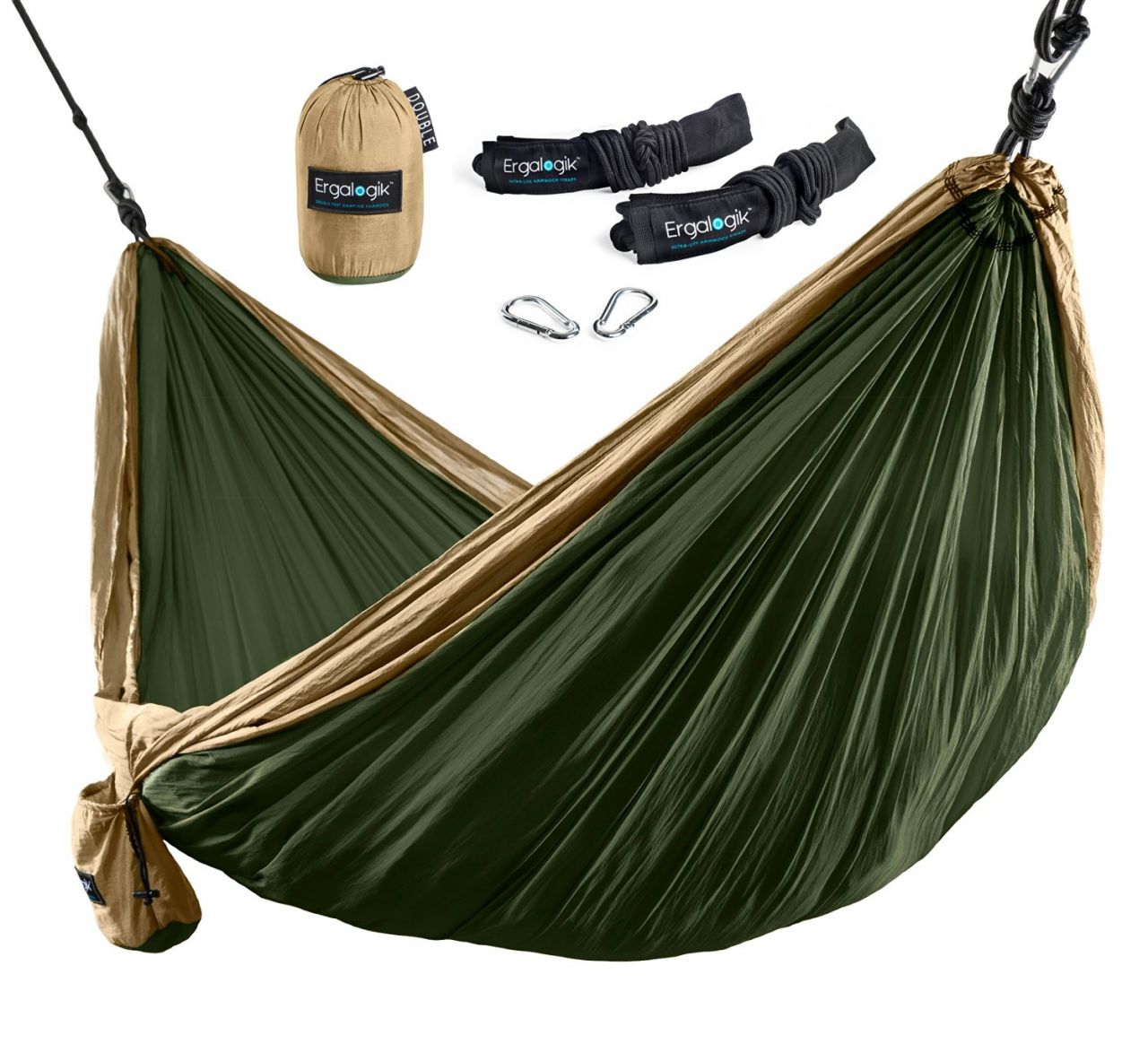 The most comfortable & relaxing gift you could possibly give Mr. Hiker! This tree friendly and durable hammock will give him hours of relaxing pleasure in the most beautiful locations! Easy to transport, he can take it anywhere!
Price: $27.95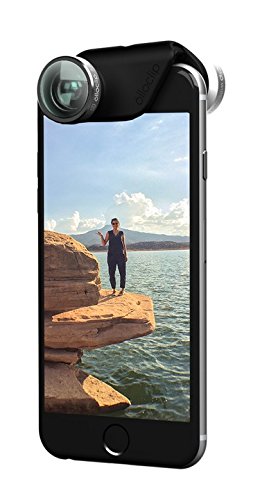 The perfect stocking stuffer for Mr. Techy who cares more about simplicity than having a fancy-schmancy camera. Just clip this Olloclip onto his iPhone and he'll have four advanced optic quick-change lenses that weigh in at less than an ounce: Fisheye, Wide-Angle, 10x Macro & 15x Macro!
Price: $79.99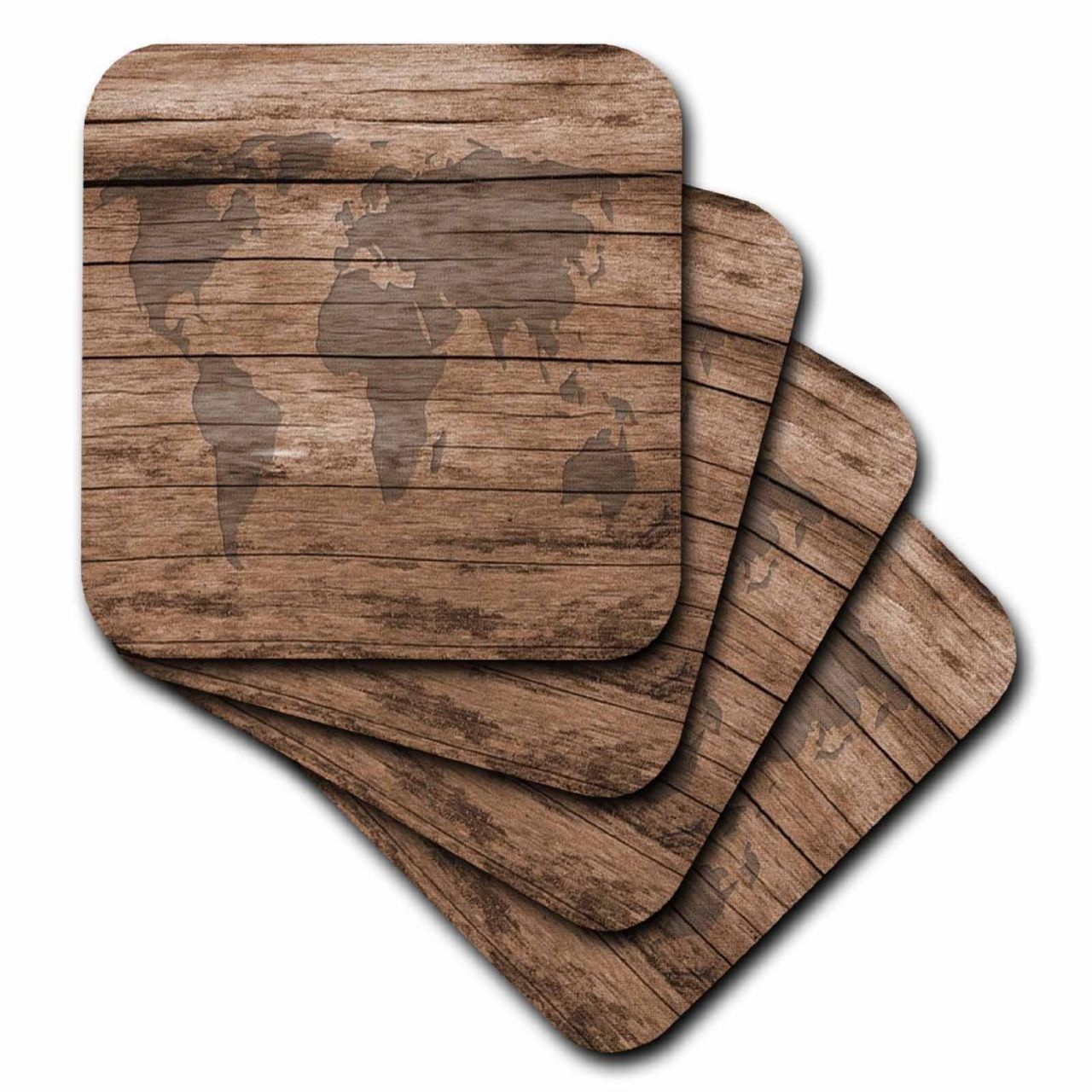 A great gift for Mr. Home Sweet Home who has just returned home from a long journey an wants to relax with a cold one! Grab a set of 4 or 8 coasters to place around the house to add a bit of travel related home decor!
Price: $16.40 – $23.59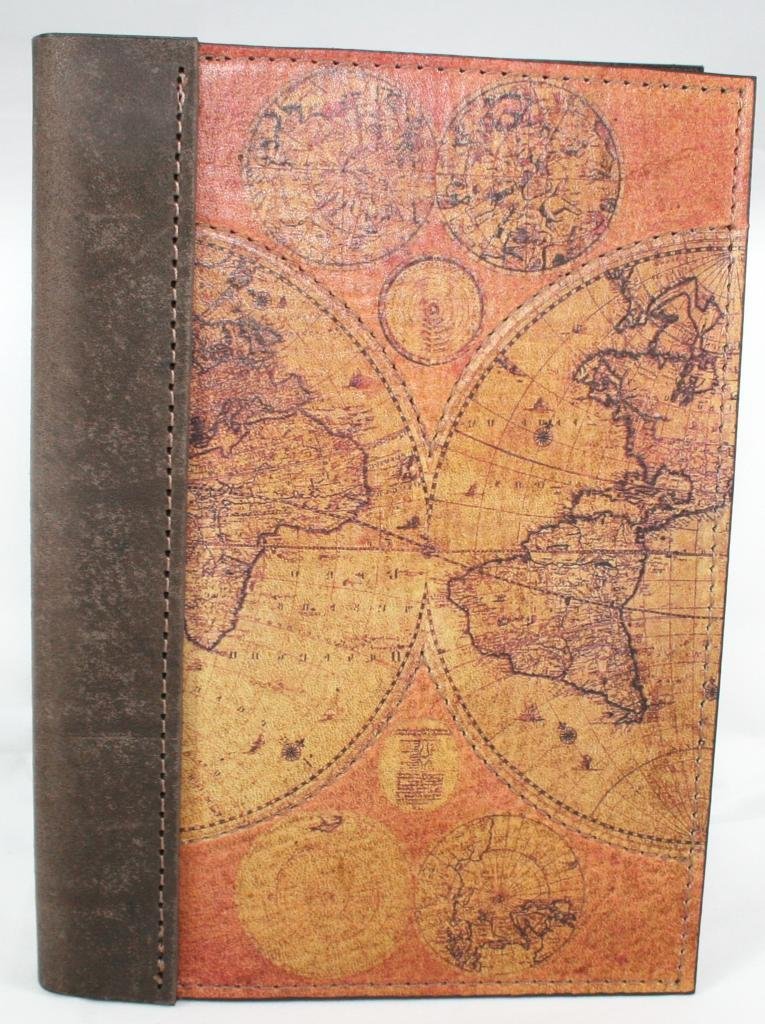 A simple gift for Mr. Deep Traveler, the one who ponders his adventures and absorbs everything about his travels. This leather bound book will inspire more trips with its vintage globe cover with 240 pages to journal. Refills also available for when his adventures fill the pages.
Price: $40.99
Need more Travel Gift Inspiration? Check out these:
Ten Gifts EVERY Female Traveler Should Have
How to AVOID Looking Like A Tourist
Liked this post? PIN IT FOR LATER!!
Save