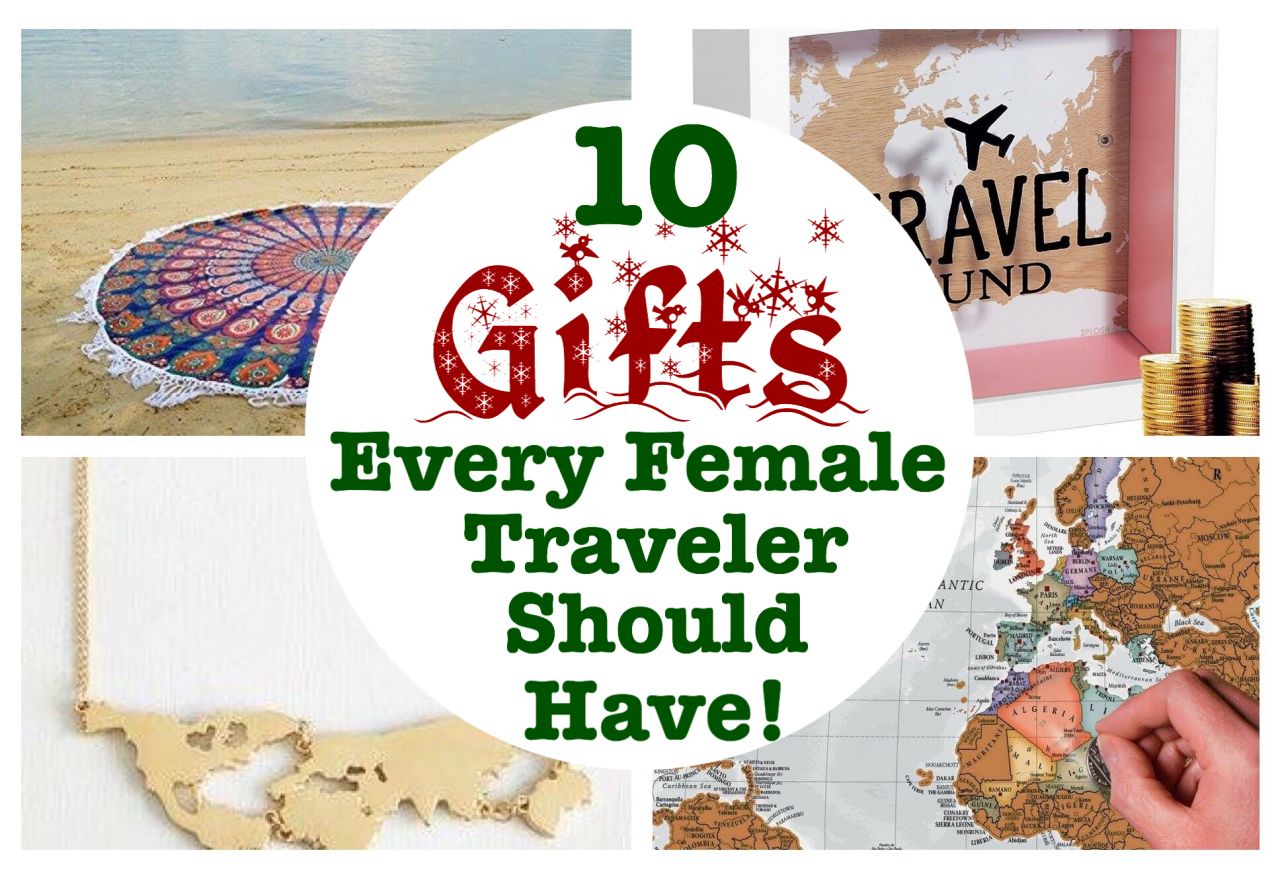 I can't believe I'm about to say this but today is Thanksgiving and you know what that means! Tomorrow is Black Friday and it's time to officially start your Christmas shopping, if you haven't already!
Goodness, where the heck did 2016 go!? I still feel like it was yesterday Hans and I were ringing in 2016 in Prague on the Charles Bridge cuddling as it started to snow just before the stroke of midnight and the fireworks rang in the new year.
Much to my husband's displeasure, (yes I can say husband now!), I am a bit of a shopaholic especially when it comes to finding awesome unique travel-related must-have knickknacks! And thanks to Amazon Prime, I get my purchases within 1-2 days! No more endless waiting!
When it comes to shopping for your darling, it can be quite difficult to find something tangible. Like me, I'm sure most travel babes are more interested in booking that next holiday trip rather than filling up our homes with stuff that will become a dust collector.
So today, I will share with you 10 of my favorite travel related goodies I think all travel babes should have! Ladies, look no further for the ultimate travel-related Christmas list! Boyfriends and husbands, pay close attention!
All of the following gifts can be found on Amazon for less than $100 and won't break the bank but will certainly add some spice to your travel life!

Disclaimer: This post contains affiliate links. If you click on one and make a purchase, I might make a little extra spending money, at no extra cost to you. As always, all opinions are my own and these products/services have been found useful during our travels and come highly recommended to you from yours truly!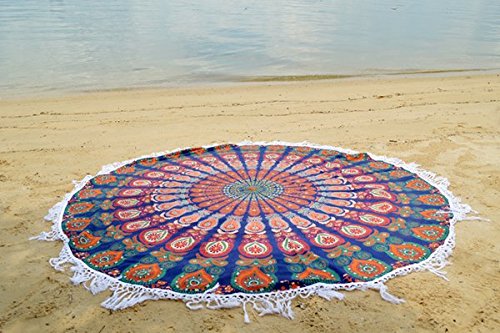 A personal favorite of mine for the beach babe travel girl! This beach throw can be used as a picnic blanket, a beach towel, wall decoration or even as a yoga mat. It's lightweight and easy to pack for any vacation!
Price: $13.70
The perfect gift for map lovers and travelers who love to keep count of how many countries they have ticked off their bucket list! Such a fun and interactive map for the whole family as bold, bright colors are revealed.
Price: $22.99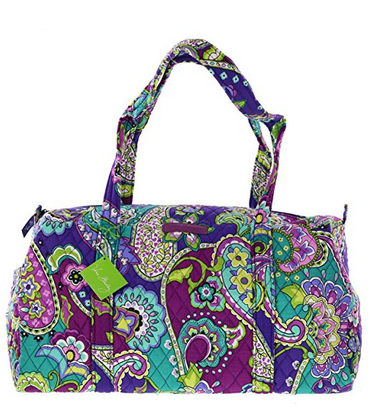 Another personal favorite, perfect for the fashionable traveler. This adorable Vera Bradley bag is perfect for weekend getaways or as a carry-on bag! The perfect fit every time! She'll be the envy of of the entire airport!
Price: $47.99 but prices vary
Here's hoping Rose Gold never goes out of style! The perfect gift for the organized travel gal who loves all things Rose Gold! This tri-fold wallet has room for her passport, credit cards and documents, thin enough to fit into any purse!
Price: $14.99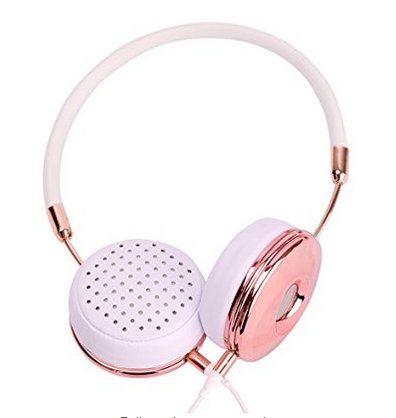 A recent purchase myself, I am totally in love with these Rose Gold headphones! Perfect for the soulful music lover heading out on a journey, looking to block out the white noise! Absolutely comfortable with a headband style design!
Price: $62.88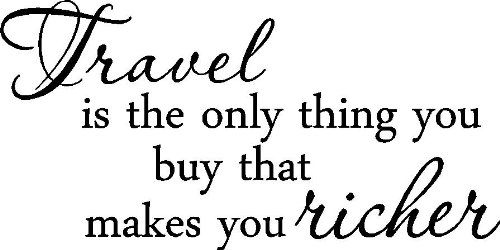 Perfect for the chance your travel lady might actually want to decorate her home in travel related decor and show off her obsession! This vinyl wall decal will look great on any wall in her house, preferably next to her world scratch off map!
Price: $10.99
Another personal favorite, perfect for the travel dreamer! This gift is suitable as a coffee table book to provide inspiration for the lady of the house! Lonely Planet provides 500 of the best places to see, ranked by travel experts as the only bucket list book she will ever need!
Price: $16.99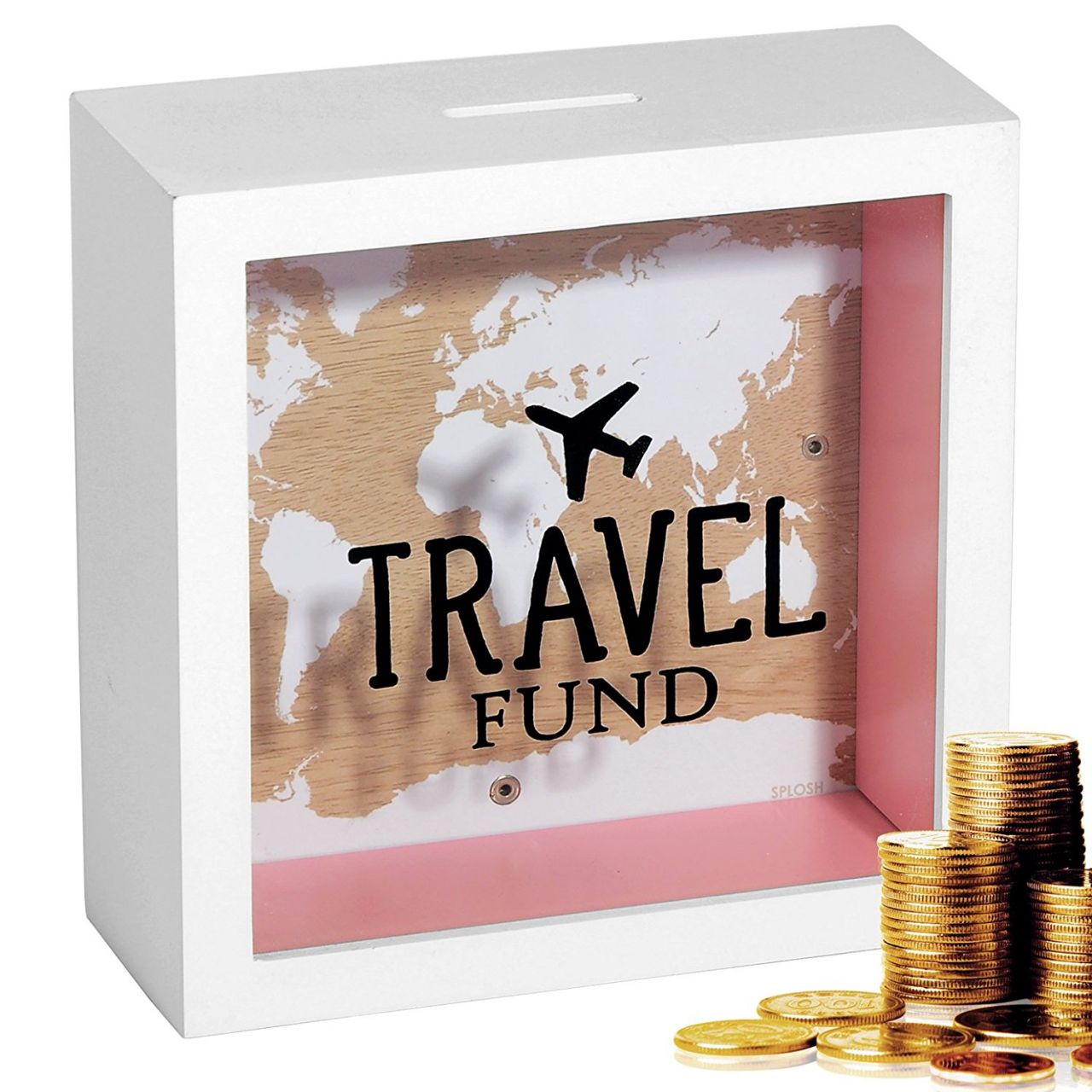 The most adorable gift for the gal who nickles and dimes her way through life to save for the next big trip! Perfect for the travel girl who wants to keep an eye on her goal!
Price: $18.90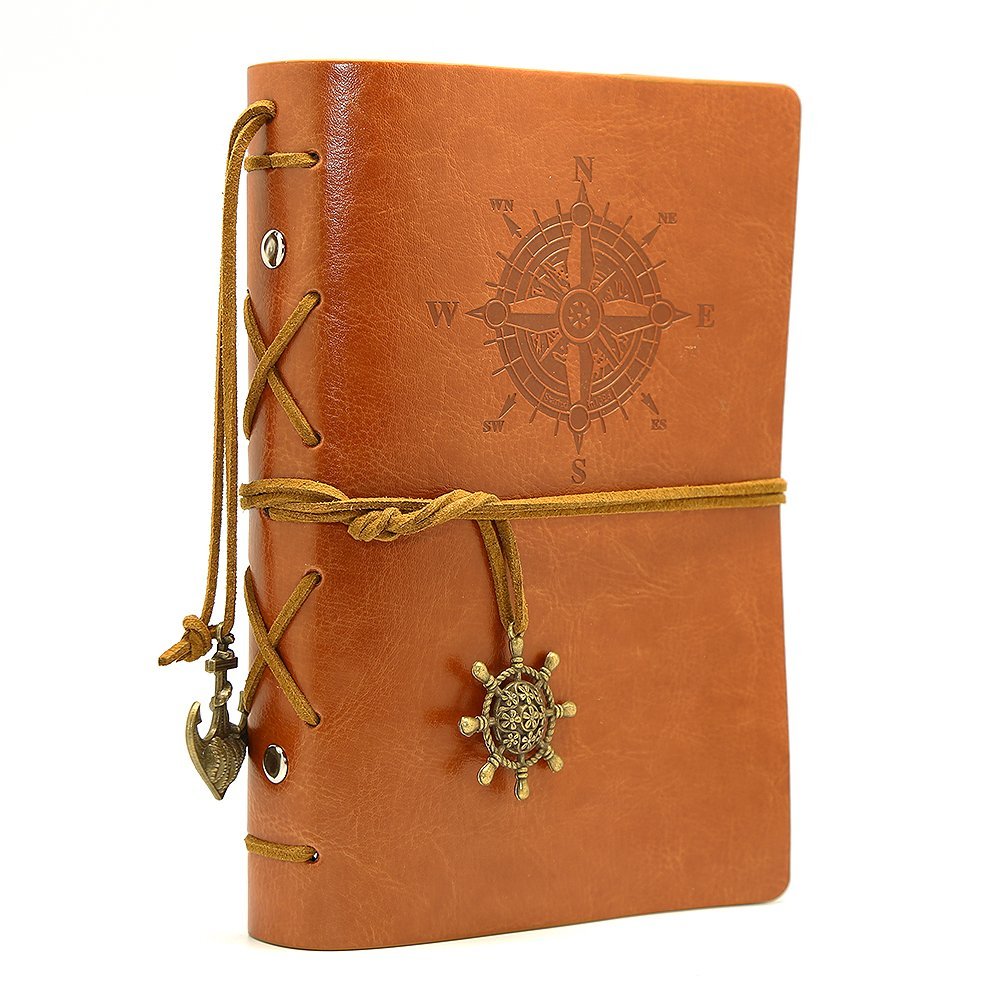 The perfect girl for the travel obsessed gal who loves to journal her most amazing adventures this world has to offer. This vintage leather bound journal will take her places for years to come!
Price: $8.99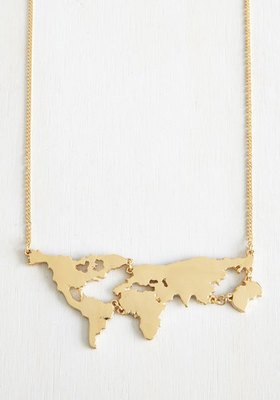 The perfect stocking stuffer for the gal who loves to accessorize in travel related jewelry to let the world know she is a lover of the world! Have a special place for you and your travel gal? Want a different map? This custom made necklace can also be made to your heart's desire.
Price: $7.99
Need for Travel Related Inspiration for a gift? Check out these:
Affordable Hipster Gifts for Mr. Traveler
How to AVOID Looking Like A Tourist
Liked this post? PIN IT FOR LATER!!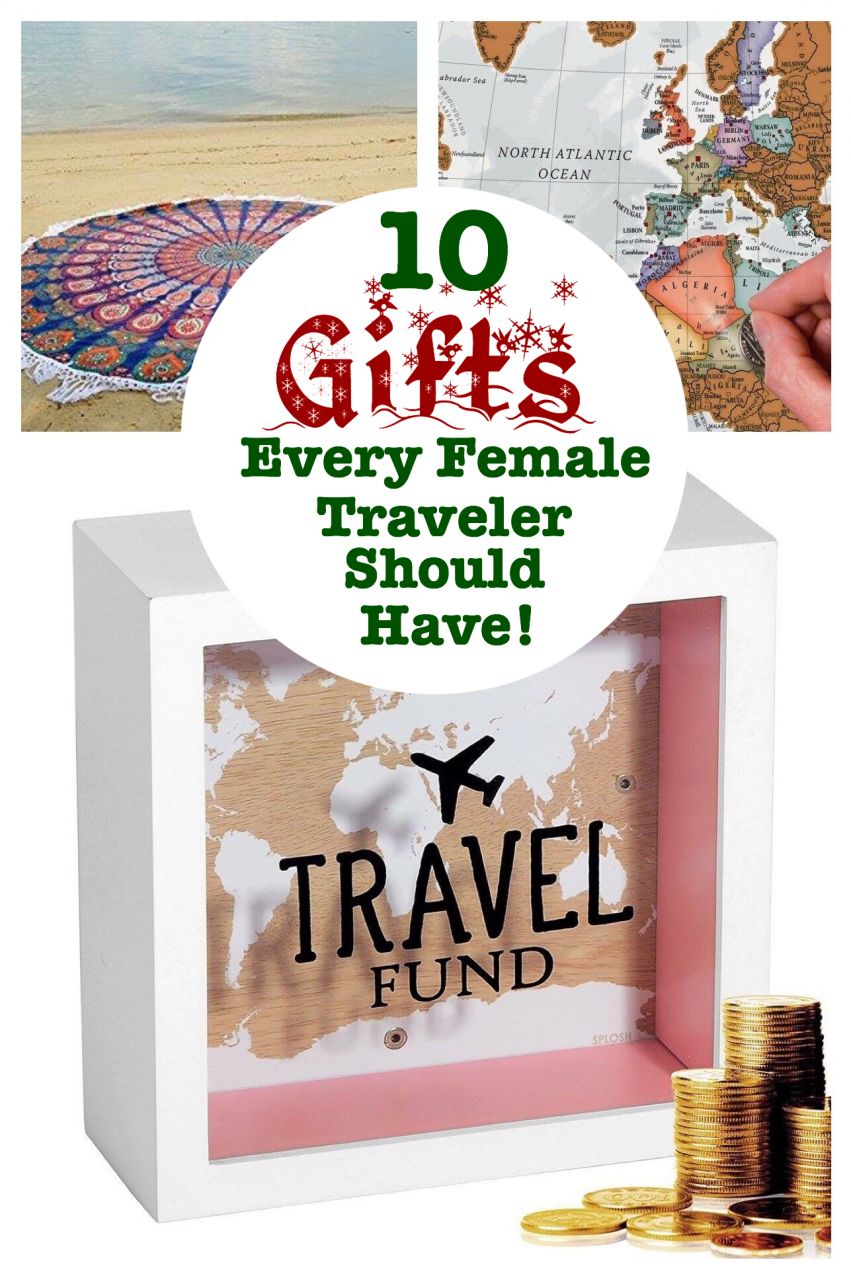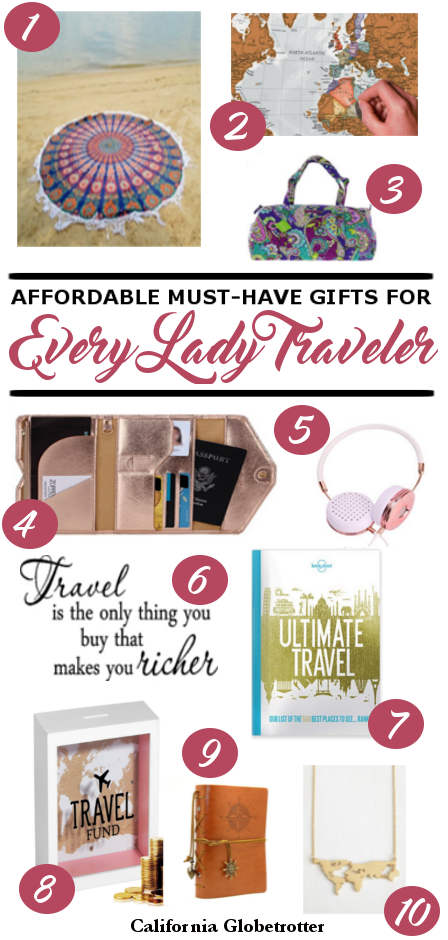 Save