For those wanting to explore more of Central / Eastern Europe, this itinerary will pack in a lot to do in four of the most fascinating capitals! First, begin your journey in Prague where you will be blown away with jaw-dropping architecture, colorful buildings and picturesque moments. Then head down to Vienna for more amazing architecture and palaces, traditional coffee and cake and lots of shopping! Next, head across the border to Bratislava filled with baroque buildings restored to their former glory, with unique bronze statues all over the city and a castle perched over the city.  Finally, end your journey in Budapest, straddling both sides of the Danube River, loaded with stunning architecture, thermal baths to unwind and great food. 
If you love to explore new cities, try new foods, enjoy the coffee culture and learning history along the way, then this is the perfect itinerary for you! PIN IT FOR LATER!!

OVERVIEW:
Day 1: Arrive in Prague, unwind with a Beer Spa
Day 2: Explore the Old Town (Staré Město & Josefov)
Day 3: Explore the Castle Quarter (Hradčany and Malá Strana)
Day 4: Travel from Prague to Vienna via Cesky Krumlov
Day 5: Explore Vienna City Center, Shopping, Coffee & Cake
Day 6: Visit the Hundertwasser-Haus, Ride the Riesenrad, Coffee & Cake
Day 7: Visit the Schönbrunn Palace and the Belvedere
Day 8: Arrive in Bratislava, Visit the Bratislava Castle, Tour the City Center
Day 9: Explore the City Center, Visit The Church of St. Elisabeth
Day 10: Arrive in Budapest, Explore the Castle District, Fisherman's Bastion & Parliament
Day 11:  Go to Széchenyi Thermal Bath & Explore Around Hero's Square, Vajahunyad Castle
Day 12:  Gellért Hill, Mihály Vörösmarty Square, St. Stephen's Basilica, State Opera House
Day 13: Head Home
Day 1: Arrive in Prague
If you fly in and rent a car, then you will need to purchase a 10 day Vignette for around 12 € to be placed in your front windshield prior to driving on the highway. Directions are on the sticker where you need to place it! If you rent a car, then you will need to inform the rental car agency that you will be taking it out of the country to Slovakia, Austria and Hungary. More information on Vignettes for Europe here.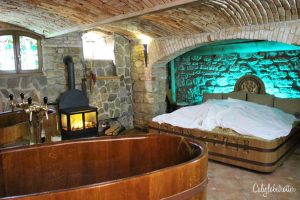 Depending on whether you're flying into Prague, driving or taking a train, you'll likely arrive mid-day or later. After you have checked into your hotel, I highly suggest having a relaxing evening to kick start your two week holiday by heading over to Spa Beerland and taking a soar in beer ingredients while indulging yourself with an hour's unlimited beer at your disposal while snacking on beer bread! Make reservations ahead of time! Trust me, doing a beer spa is one of the best things to do in Prague! (More here on Prague's Beer Spa)
Website: Spa Beerland Prague
Price: 130

€

for two people, 1 tub
Where to stay in Prague: Hilton Prague Hotel ⭐⭐⭐⭐⭐ – Within walking distance from the Old Town and all the main attractions, the Hilton Hotel is incredibly comfy and luxurious! Great for those who have a car and need private parking!
Day 2: Explore the Old Town (

Staré Město & Josefov)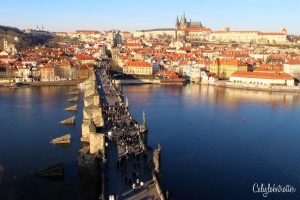 Begin your morning by getting up early to take advantage of the entire day. There are many, many things to do in Prague and you will want to see as much as possible! Head straight for the historic city center, where you'll find the Old Town Hall & Astronomical Tower – one of the top attractions in Prague. Prague is known as the "Golden City of a Hundred Spires"  and the best way to see them is to take the elevator up the tower for a view over Prague before the crowds arrive before visiting the Church of Our Lady before Tyn.
Stroll through the allies full of shops and restaurants, grab yourself a Trdelnik (Chimney Cake) and stroll in the direction of the Charles Bridge and climb the tower the Staré Město Tower for amazing views over the river, bridge & castle.
Then walk along the Vltava River heading in the direction of the Jewish Quarter and head over to the Jewish Quarter known as Josefov, where you'll find the Old-New Synagogue, the Old Jewish Cemetery both of which a quick walk by is enough!
Day 3: Explore the Castle Quarter (

Hradčany

and

Malá Strana)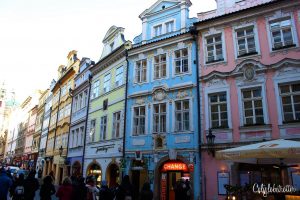 Begin your day 2 in Prague by exploring the Malá Strana quarter on the opposite side of the Vltava River. Immediately after passing the Malá Strana Tower on the bridge, you'll find the most picturesque street in Prague. Then turn down first the alley on the left and follow along till you find the John Lennon Wall – one of the main attractions in Prague and snap some peace loving pictures . Then explore some of the churches in this area, such as the Church of St. Nicholas. Walk over in the direction of the Franz Kafka Museum and admire a plethora of beautiful swans at the Cihelna Park.

Then walk up (or take the street cars) to the Prague Castle and explore the castle's surrounding buildings. Try to get up there a little before noon to watch the Changing of the Guards procession and go inside the St. Vitus's Cathedral. I highly suggest visiting Stahov Monastery for two glorious libraries. Then once done, continue walking up the hill to a mini version of the Eiffel Tower (Rozhledna) for amazing views over all of Prague! (More here on Prague and here)

Day 4: Travel from Prague to Vienna via Cesky Krumlov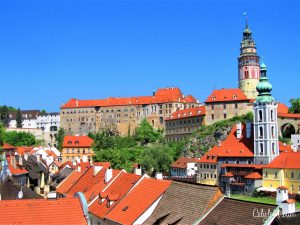 To break up the drive a bit from Prague to Vienna, make a stop in Cesky Krumlov for half a day, since it's only a 2 hour drive. You won't want to pass up this picture perfect medieval town that is still perfectly preserved and was almost forgotten about! Cesky Krumlov is honestly the best day trip from Prague!
Once here, walk around the City Center by doing a free walking tour which meets every day at 10:30am and 2pm. Meeting in front of the Town Hall, they will show you around the Krumlov Castle, Church of St Vitus, the former brewery of Egon Schiele Centrum, the old quarter of Latrán and more. Be sure to tip your guide based on your experience! Then go find yourself the best medieval lunch ever at Krčma v Šatlavské ulici! (More here on Cesky Krumlov here)
Website: Wiseman Free Walking Tour
End the day by driving the rest of the almost 3 hour drive to Vienna and explore the town by night after checking into your hotel, which I highly recommend!
Where to stay in Vienna: Imperial Riding School Renaissance Vienna Hotel ⭐⭐⭐⭐ – For a more luxurious stay in Vienna, consider staying in a 19th century building, complete with antique style furniture minutes from the city center. Enjoy an elegant stay and a fancy breakfast to start your day!
 Vienna SportHotel ⭐⭐⭐⭐ For a more affordable stay and just a 7 minute walk from the nearest U-Bahn station and a 5 minute ride into the city center, the Vienna SportHotel provides comfortable rooms and affordable parking for those with a car! Before or after your sightseeing, come back and stay fit while traveling by playing tennis or working out in the gym. Perhaps you care to simply relax in the sauna or sit poolside! 
Day 5: Arrive in Vienna: Explore the City Center, Shopping, Coffee & Cake
Just before you enter Austria, you will need to get a Vignette for 7 days (8,90 €), but there are no border controls so you won't have to show your passport.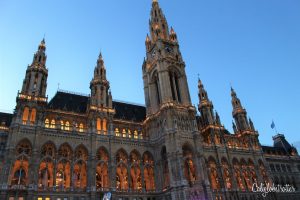 In order to visit as many coffeehouses as possible, I highly recommend enjoying breakfast at Café Central – one of Vienna's most popular coffeehouses! Stay and enjoy the cultural experience with a delicious cake for an early morning dessert, preferably the Central Surprise! (More here on Vienna's Cafes)

Then work off those calories by walking around the Inner City, shopping here and there but heading in the direction of St. Stephan's Cathedral. Be sure to check out the inside, as well as climb the tower for amazing views over the town. Take a gander inside St. Peter's Church, stroll along the Graben.
Make your way towards the Hofburg Complex and take a self-guided tour through the Hofburg, the former Emperor's residence by taking the Empress Elizabeth 'Sisi' tour. When done, head over to Josefplatz, a beautiful square named after Emperor Joseph II where you will find the entrance to the National Library building and visit one of Europe's most beautiful libraries. (More here on Vienna)
After all this walking, I'm sure you'll want to sit down and enjoy another coffee and cake to recoup, so head on over to Demel, which is not technically part of the "coffeehouse" culture, but holds the title of "Purveyor to the Imperial and Royal Court".
Then walk over to Vienna's Parliament Building as well as the Rathaus (City Hall) – one of the top attractions in Vienna. If you're in town during the winter, why not make time for some ice skating? Across the street, you'll find Cafe Landtmann for more coffee and cake!
Don't Miss:
Spanish Riding School – catch a performance of the of the circus-style training of the horses with their riders wearing traditional uniforms.
Volksgarten – take a stroll through the gardens near the Hofburg Complex which were created after Napoleon destroyed the city walls in 1820.
Parliament Building – Take a gander of the Austrian Parliament building which depicts the last Austrian Emperor Franz Joseph I handing the constitution to the people of the Empire.
Day 6: Visit the Hundertwasser-Haus, Ride the Riesenrad, Coffee & Cake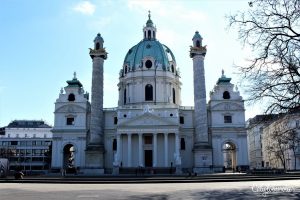 If you're a fan of quirky and looking for unique things to do in Vienna, then head on over to the Hundertwasser-Haus, a block of apartments designed by the famous Viennese artist Friedrich Hundertwasser which combines an eclectic-style art form with Moorish elements and Venetian palaces bringing humanity and earth together as one. (More here on Hundertwasser)
Since you're this far out of the inner city, you might as well visit the Prater, a fun fair open to the public where you can take a ride on the Riesenrad, the historic Ferris wheel built in 1896.
After all that fun, as you're heading back into town, stop at Café Schwarzenberg for more coffee and cake, if you're not already hyper on goodies from the Prater. Then visit Karlskirche, a unique looking church with two minaret-like towers.
Day 7: Visit the Schönbrunn Palace and the Belvedere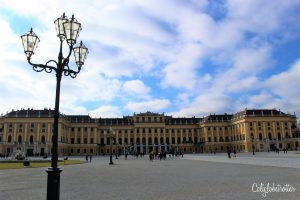 Praying that the weather is nice for you, spend the day between the two palaces. To avoid crowds, visit the Schönbrunn Palace first and take a self-guided audio tour and then stroll the palace grounds. Plan on spend a good couple of hours here perusing the castle and gardens. Schönbrunn Palace was once the imperial summer residence of the Hapsburg monarchy and is today one of the best things to see in Vienna.

Stop by the Belvedere – a summer residence with stunning gardens and the iconic portrait from Gustav Klimt of The Kiss which is an absolute must-see, as it's one of the symbols of Vienna.
Day 8: Arrive in Bratislava, Visit the Bratislava Castle, Tour the City Center
Prior to crossing the border, you'll need to purchase a Vignette for Slovakia 10 days (10 €) and place it in your window, which allows you to drive on the highways. 
Bratislava is a hop, skip and a jump away from Vienna and it would be silly to leave this off your itinerary! You could easily see the entire Old Town in a day if you want to cut out a day. But it's best explored in two days to break up all the walking you will be doing as there are many things to do in Bratislava.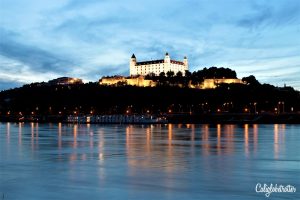 Begin your day by walking up to the Bratislava Castle and enjoying the views over the city and the Danube River as well as wander around the Baroque Gardens. When you head back into town, check out St. Martin's Cathedral and climbing up St. Michael's Gate for more views over the city. Then head up and check out the Grassalkovich Palace. When you're done, head back into town to grab lunch and some later enjoy some coffee and cake at Cafe Mayer. Finish the evening off by wandering around the Main Square where you'll find several iconic statues which provide a plethora of fun! (More on Bratislava here)
Where to Stay in Bratislava: Hotel Devín ⭐⭐⭐⭐ – Located in a prime location along the banks of the Danube River in the Old Town, rooms are incredibly luxurious and spacious while the beds are comfy-cozy for affordable prices! In the evening, we enjoyed the swimming pool and a relaxing massage after a full day of sightseeing! 
Day 9: Explore the City Center, Visit The Church of St. Elisabeth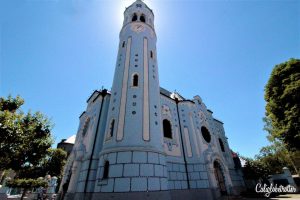 The next day, head early to the Church of St. Elisabeth "Blue Church" and you can visit the inside of this Gaudi-esque church. I promise it's worth the 10-15 minute walk! If you're looking for a unique experience in Bratislava, then once back in town, enjoy a coffee and cake at  Konditorei Kormuth, a beautifully restored cafe with antique chinaware, furniture and stunning artwork. Afterwards, walk it off by strolling through the alleys, checking out the Slovak National Theater and making your way across the Danube River to the Sad Janka Kráľa Park for a lovely view of the Old Town, SNP Bridge and the Bratislava Castle. End the evening by having dinner up at the Observation Deck UFO, a tower in the middle of the SNP Bridge which offers stunning panoramic views over Bratislava!
Day 10: Arrive in Budapest, Explore the Castle District, Fisherman's Bastion & Parliament
You'll also need to buy another Vignette for 10 days (15 €) in order to drive on the highways in Budapest. 
As Budapest is only a mere two hour drive from Bratislava, you'll be able to take advantage of a full day of sightseeing. As Budapest is actually "a tale of two cities", Buda and Pest, we'll begin with Buda.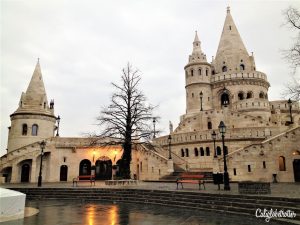 Hopefully you booked a room at the Hilton Budapest, a personal favorite as it's in the heart of the Castle District and offers the best views over Budapest and the Fisherman's Bastion is right there! I would hang out here early in the morning before the crowds arrive as this is a popular tourist destination in Budapest, as well as late at night for amazing night time views over Budapest and Parliament.
Next visit the Mátyás Church, just feet from the Fisherman's Bastion and admire the colorful tiled roof. Then you can either walk around the Budapest Castle or consider visiting the Hungarian National Library. When done with the Castle District, take the historic Budapest Castle Hill Funicular down into the city.
Once down into the city, walk across the Chain Bridge into Pest, for views of the castle from a distance. Take a quick peak inside of the Gresham Palace, also known as the Four Seasons Hotel. Then continue walking along the Danube river toward the Hungarian Parliament Building, but before you get there, visit the "Shoes on the Danube". A must-visit memorial to Jewish people who were shot and killed during WWII. (More here on Budapest)
Where to stay in Budapest: Hilton Budapest ⭐⭐⭐⭐⭐ – Just inches from the Fisherman's Bastion, the Hilton Budapest is in a PRIME location with views to kill for! Rooms are luxuriously and comfortably furnished and a portion of the Dominican cloister have been incorporated into the hotel!
Day 11: Go to Széchenyi Thermal Bath & Explore Around Hero's Square, Vajahunyad Castle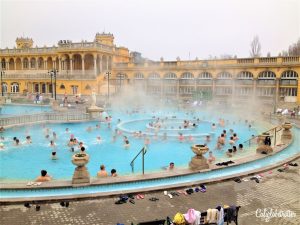 Budapest is known for their beautiful thermal pools, so I highly suggest visiting Széchenyi Thermal Bath which is one of the best thermal pools in Budapest located in near Hero's Square. You should visit first thing in the morning, otherwise you'll have a hard time getting in. Don't worry, you can completely get dressed and showered there before continuing your sightseeing. I highly recommend spending a good two hours here to really be able to enjoy the thermal pools.

Once dressed, head through the parks to visit the Millennium Monument which dominates Hero's Square. The just a short distance from here, walk over to another major tourist attraction in Budapest, the Vajahunyad Castle, which is not a genuine castle, but a complex of buildings reflecting the different architectural styles in Budapest that was created for the 1896 Millennium Celebrations.
Don't miss:
Memento Park

– a park dedicated to a collection of Socialist Realism sculptures from the 20th century that Hungarians preserved to the time that Communism was once the form of government here.
Buda Hill – At the top of Janos Hill stands the Erzsebet Look-Out Tower.
Day 12: Gellért Hill, Mihály Vörösmarty Square,

St. Stephen's Basilica, State Opera House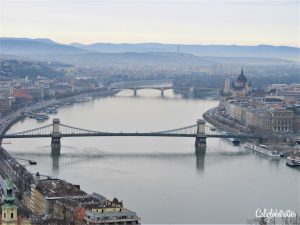 Begin your day by visiting the Citadel, a place which once inspired terror, now offers restaurants, a wine bar and a splendid view over Budapest.  Then follow the trail to the Statue of St. Gellért who is the patron saint of Budapest.  If you're feeling like another dip and relax your feet, then visiting another popular thermal pool, the Gellért Hotel & Bath Complex is a must.
Once done, head into the city in the direction of St. Stephen's Basilica via a detour to Mihály Vörösmarty Square where you'll find the elegant Gerbeaud patisserie where you can stop for a coffee and cake which opened in 1858.

Then continue on to St. Stephen's Basilica which is dedicated to the first Hungarian Christian King, designed in the Neo-Classical style. Not far from here is the State Opera House, which I highly recommend visiting the timeless Opera room which was built to rival those of Vienna, Paris and Dresden.
Day 13: Fly/Drive Home
Now that you've had a wonderful two weeks, I'm sure you're excited to head home and lay your head on your familiar pillow, so I'll wish you a safe journey home!
When should you go?:
During the Spring and Autumn months, you're less likely to encounter hordes of tourists as compared to during Summer and the Christmas Market season. The weather is pleasant, give or take a few rainy days. The summer months are obviously the best time to go for better weather, but the cities are much more crowded.
Would I make many changes to the itinerary?:
Not really, however, if you have already been to Cesky Krumlov, then I would swap it out for České Budějovice, also near the former.Plus, you need less time here than at Cesky Krumlov, in case you're running short on time. Before arriving in České Budějovice, I would stop at Hluboká Castle, about 10 minutes drive outside the city for an amazing Neo-Gothic style castle, modeled after Windsor Castle in London.
Once you arrive in the town, you'll find the original Budweiser Brewery (Budvar Brewery) where you can take a tour of the brewery and try a sample of their beer at the end of the tour.
Then, head to the city center where you'll find Europe's largest square and some of the most colorful buildings and a unique looking city hall. (More here on České Budějovice)
What do I recommend for this itinerary?:
While it is easy to get around by train, I highly recommend renting a car as it would be such a shame to miss the smaller towns of Cesky Krumlov or České Budějovice. Plus it gives you more freedom to come and go when you want, and the drive is incredibly beautiful and the highway is easy to navigate.
And eat lots of cake!
Where would I be without my trusty DK Travel Guides? Lost probably! With quick details, easy to follow suggested sightseeing routes, I can find my way through any city! 
Disclaimer: This post contains affiliate links. If you click on one and make a purchase, I might make a little extra spending money, at no extra cost to you. As always, all opinions are my own and these products/services have been found useful during our travels and come highly recommended to you from yours truly!
Other Travel Guides:
You 7 Day Road Trip Through Austria
10 Day Road Trip Through Croatia
A Delicious Guide to Coffee & Cake in Vienna
Liked this post? PIN IT FOR LATER!!
Save
Save
Save
Save
Save
Save
Save
Save
Save