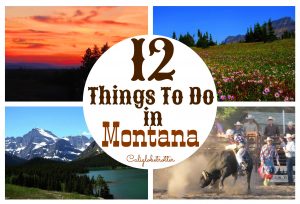 Disclaimer: This post contains affiliate links. If you click on one and make a purchase, I might make a little extra spending money, at no extra cost to you. As always, all opinions are my own and these products/services have been found useful during our travels and come highly recommended to you from yours truly!
Having spent 3 beautiful years in Montana, I have finally gathered some of my best pictures and moments of my life while I went from city slicker to down home country!
Commonly referred to as "Big Sky Country" or "The Last Best Place", Montana is the fourth largest state but comes in 44th in population! That's a whole lotta space to run wild and not worry about rubbin' elbows with someone.
When I say things to do in Montana, I mean mostly around Flathead Valley, near Kalispell, Whitefish and Glacier National Park but most of what I am about share can be applied to just about anywhere in the beautiful state.
What can you do in Montana? PIN IT FOR LATER!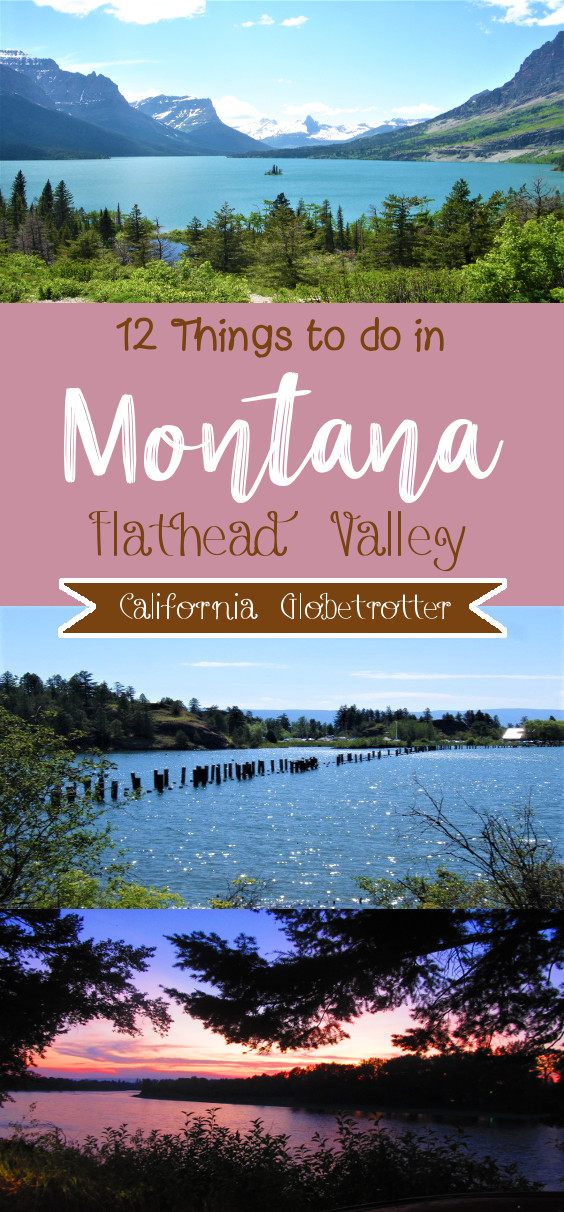 1

. Visit Glacier National Park
Without a doubt, the best thing to do in Montana is to visit Glacier National Park! It is one of the most stunning parks I have ever had the pleasure of getting to see, no matter the season! Established in 1910, the park encompasses 1 million acres, two mountain ranges, over 130 lakes between the US and Canada. Of the 150 glaciers that were formed over 170 million years ago, only about 25 remain.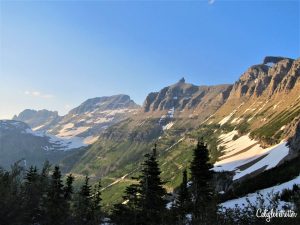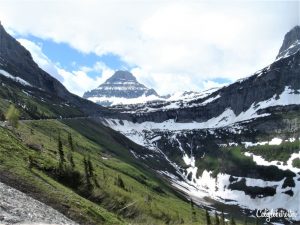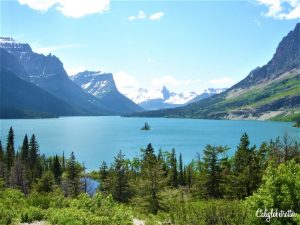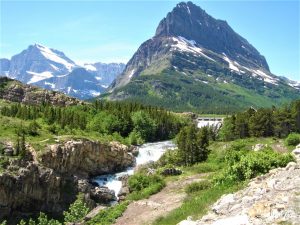 2. Go for long hikes
Need to get away from "the city"? No problem. Hiking is one of the top activities to do in Montana and there is no shortage of mountains to hike in Montana. Find yourself a nice mountain to hike. It will generally lead you to an amazing waterfall or a fantastic view! Below is a hike to Victoria Falls in Glacier National Park!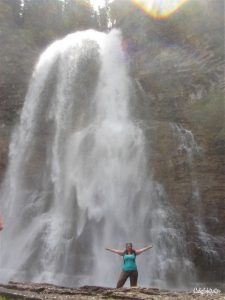 3. Frolic through a field of flowers
One of my favorite things to do was to find a beautiful field, along a highway, up in the mountains, by a lake and just enjoy the breeze, the view and the sunshine! Montana isn't called "Big Sky Country" for nothin'! Just look at'em blue skies! They go on for daysssss!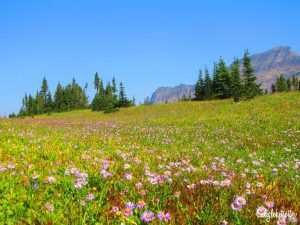 4. Find a beautiful waterfall
Waterfalls in Montana are a dime-a-dozen! You could find an amazing waterfall cascading down a large mountain or even somewhere along side the road, or possibly even frozen! After all, all that melting snow has to go somewhere! These here falls are some of the prettiest waterfalls in Montana!
5. Take a drive around Flathead Lake
Flathead Lake is the largest fresh water lake west of the Mississippi and is one of the cleanest lakes. With stunning mountain backdrops from every angle, the lake offers plenty of amazing places to stop to enjoy the view! Be sure to stop and enjoy some of the small towns that hug the lake!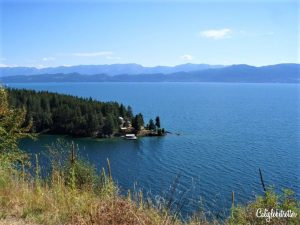 6. Go ice-fishing in the winter
If you're visiting Montana in the winter, then consider doing some winter activities if you need to get out of the house! Nothing was so mind boggling for this California girl than learning to ice fish, having a bonfire and 4-wheeling on ice! It was definitely one of the coolest and coldest experiences of my life!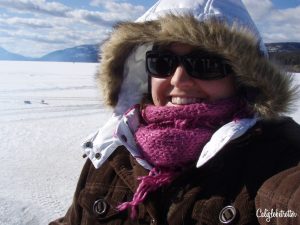 7. Ski on Whitefish Mountain
With 11 ski lifts, Whitefish Ski Resort has plenty of ski runs to speed down and is one of the top locations for skiing in Montana!! Even my cousin from England can't praise the mountains here enough and she skis all over Europe! Not being a skiier myself, I'll have to take her word for it! And if you're not into skiing, wait until the summer and hike up or down the trails, or even take one of the lifts to the top just to enjoy the views!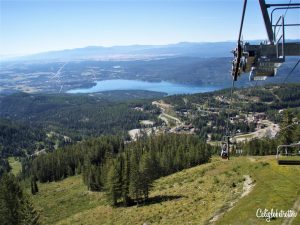 8. Find a beautiful lake to float on
There are 3,223 named lakes and reservoirs in Montana where you can just pull over, break out the bikini and cool off. There is no better way to spend a summer in Montana than to go lake-hoppin' and gettin' your tan on!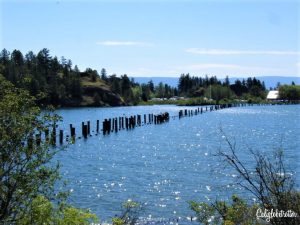 9. Go camping
No trip to Montana is complete without gettin' down and dirty, camping the old fashioned way: in a tent! None of that "glamping" crap. Break out the tent and the mosquito repellent and have a digital detox out in the woods! Camping in Montana is wherever you can simply pitch a tent and throw down a sleeping bag!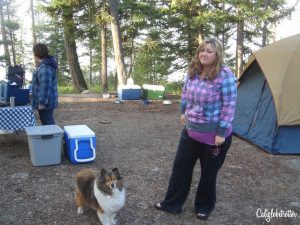 10. Go to a local country bar
Like country music? Want to hang out where the locals hang out? Then get your groove on at the nearest country bar/watering hole. On Thursday, Friday and Saturday nights a live band plays the latest and greatest country songs and you can get your two-step in.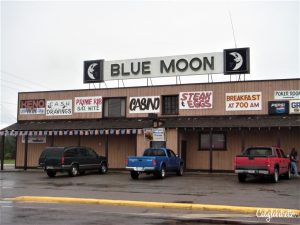 11. Check out a Bull Bash/Rodeo
Nothin' and I mean, nothin' says country more than going to a rodeo! Nor is your trip complete without an intense nail-biting stunts like bull riding or checkin' out the cowboys!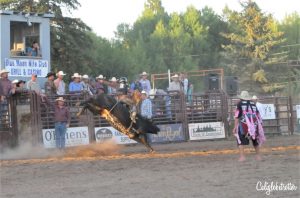 12. Enjoy a beautiful Montana sunset
Montana has some of the BEST sunsets I have ever seen in my entire life! And I have to say, of the best sunsets I watched were during fire season. NONE of these photos were even remotely edited and that says a lot about just how beautiful the sunsets are in the summer!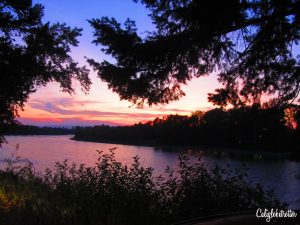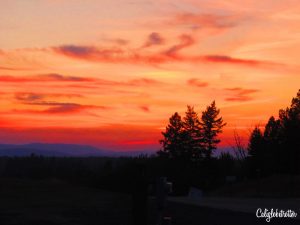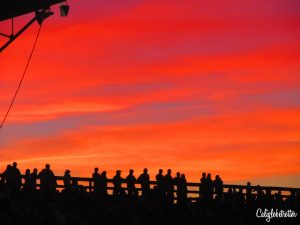 While most might wonder what the hell there is to do in Montana, they are surely missing out on the hidden wonders. It was such a great experience for me to get away from California and experience something other than a fast paced, slow, steady and constant traffic and more than one season. There is so much more than just living in California.
Be sure to check out other posts from America:
California Bucket List: 41 Things to Do
New Years Eve in San Francisco, California
A COMPLETE Guide to the Kentucky Bourbon Trail
Liked this post? PIN IT FOR LATER!
Save
Save