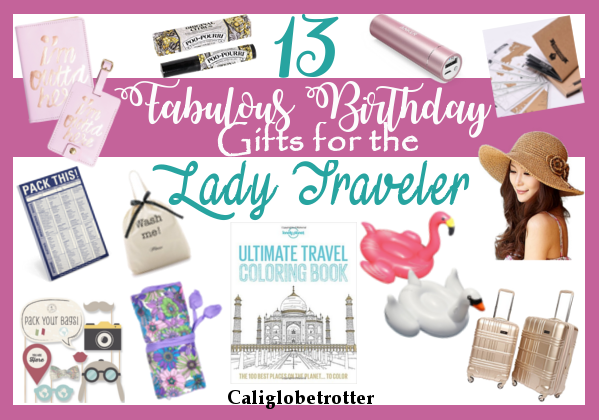 So with an upcoming birthday, I was inspired to write this post to share with you some of my favorite past travel-related birthday gifts, which I hope will help you out one day when you're lacking in inspiration. Ladies, when looking for the best damn birthday gift your friends and family could possibly give you, look no further!
Shopping for travel-obsessed friends and family can be hard when they're never home and you simply don't know what they need or want. Sometimes it can be hard as travelers would honestly rather you donate to their world travel fund than buy dust collectors, but occasionally, there are the part-time world traveler and part-time home-body who loves anything and everything travel related, like myself! Some of these gifts are incredibly practical and useful while traveling, others are just because they're pretty! But nonetheless, I love them all and hope you will too!
Disclaimer: This post contains affiliate links. If you click on one and make a purchase, I might make a little extra spending money, at no extra cost to you. As always, all opinions are my own and these products/services have been found useful during our travels and come highly recommended to you from yours truly!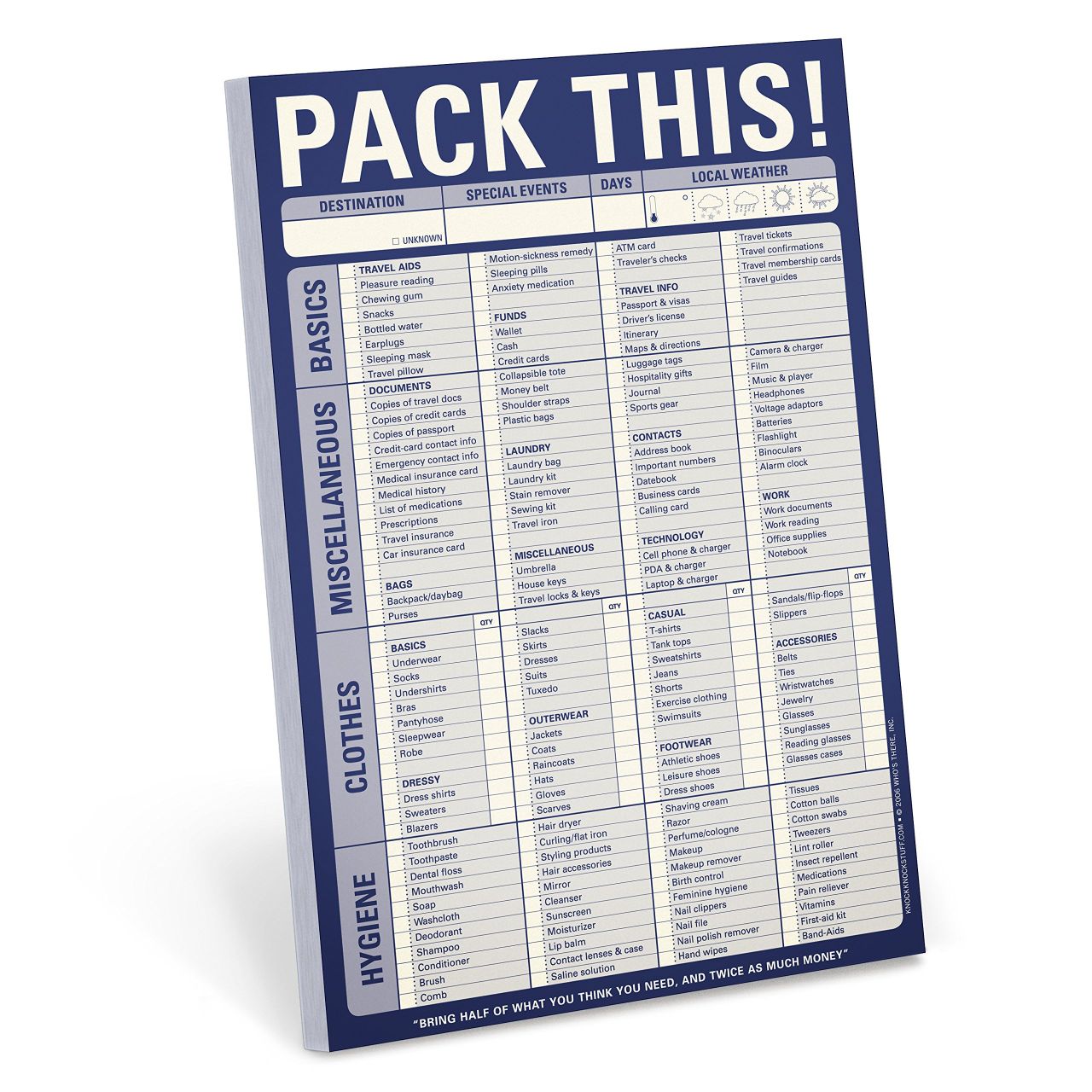 For Miss Forgetful
Price: $4.77
Obviously NOT a home decor item, but good for travelers who like to keep things in order when packing. Sometimes, no matter how much of an expert traveler you are, having a little something like this Note Pad Travel Check Off List will help you to double check that you have packed everything! I certainly need this and love this, especially when packing for bigger trips. Plus, I love the reminder quote at the bottom to "Bring half of what you think you need, and twice as much money!"
For Miss Memory Keepsake
Price: $11.99
This is such a great gift for families who travel with kids or for people in general who love to keep thorough notes about their travels, which includes a scratch off map of all 7 continents! I personally use this more than for just one trip, but constantly scratch off new destinations, keeping notes of my travels to blog about later, sometimes even including some of my pages into my scrapbooks!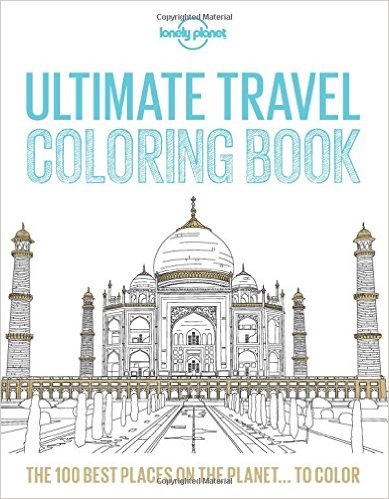 For Miss Colorful Dreamer
Price: $14.99
Coloring isn't just for kids! Need some peace and quiet after your travels? Grab this coloring book and let your imagination come to life while you color Lonely Planet's Top 100 travel destinations! One of my absolute favorite past times after traveling or when I have post-travel blues as it is known to improve mindfulness and promote relaxation. And did you know even Princess Kate Middleton loves to color too? Guess we have something in common, so that makes me almost royalty, right?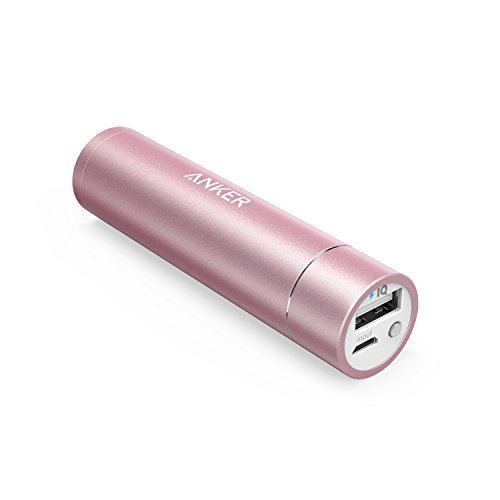 For Miss Power Charged
Price: $17.99
Always on the go and use your iPhone 24/7? Have no fear ladies! This portable lipstick-sized charger is the easiest, most compact external battery you will ever need! A lifesaver more than once for me, adding up to 14 hours talking time with high-speed charging time! I'll never leave the house again without my most reliable travel tool!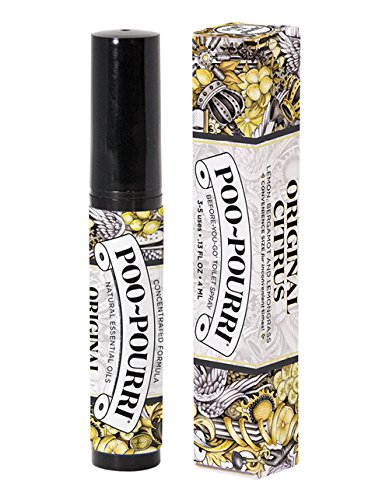 For Miss Stinky-Poo
Price: $6.50 & up
For the travel lady who is always on the go! (Pun intended!) Have a fear of leaving a stink behind in public places or at a friend's house? Have no fear, simply spritz the bowl before you go and stop odors before they begin! "The classy, sassy, ultra effective way to leave the bathroom smelling better than you found it" works better than anything else on the market! Feel at ease with the knowledge that you'll be pooping rainbows and unicorns!
For Miss Travel Bride
Price: $19.99
For the travelaholic who is gettin' hitched this year and having a travel-themed engagement party or wedding! Absolute entertainment for all guests, this photo booth prop set is bound to have your guests rolling in laughter in front of the camera making for some great memories!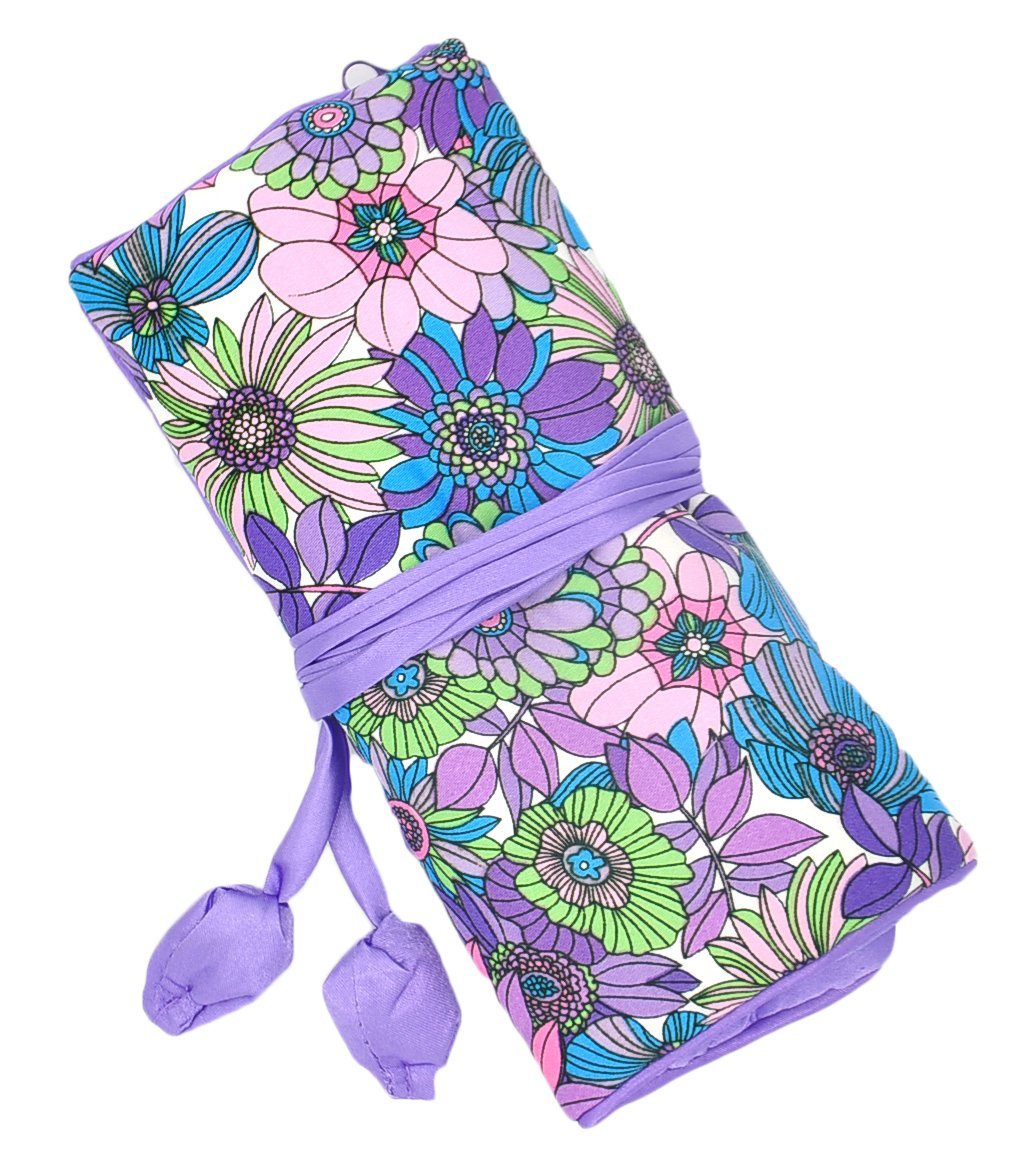 For Miss Glitzy
Price: $10.98
A definite personal favorite of mine is this adorable silky floral wrap up jewelry travel organizer with tie strings, lightweight and easy to pack! With zip-up pockets, you'll never loose any of your jewelry when traveling! A great birthday gift for any one who travels – moms, daughters, sisters!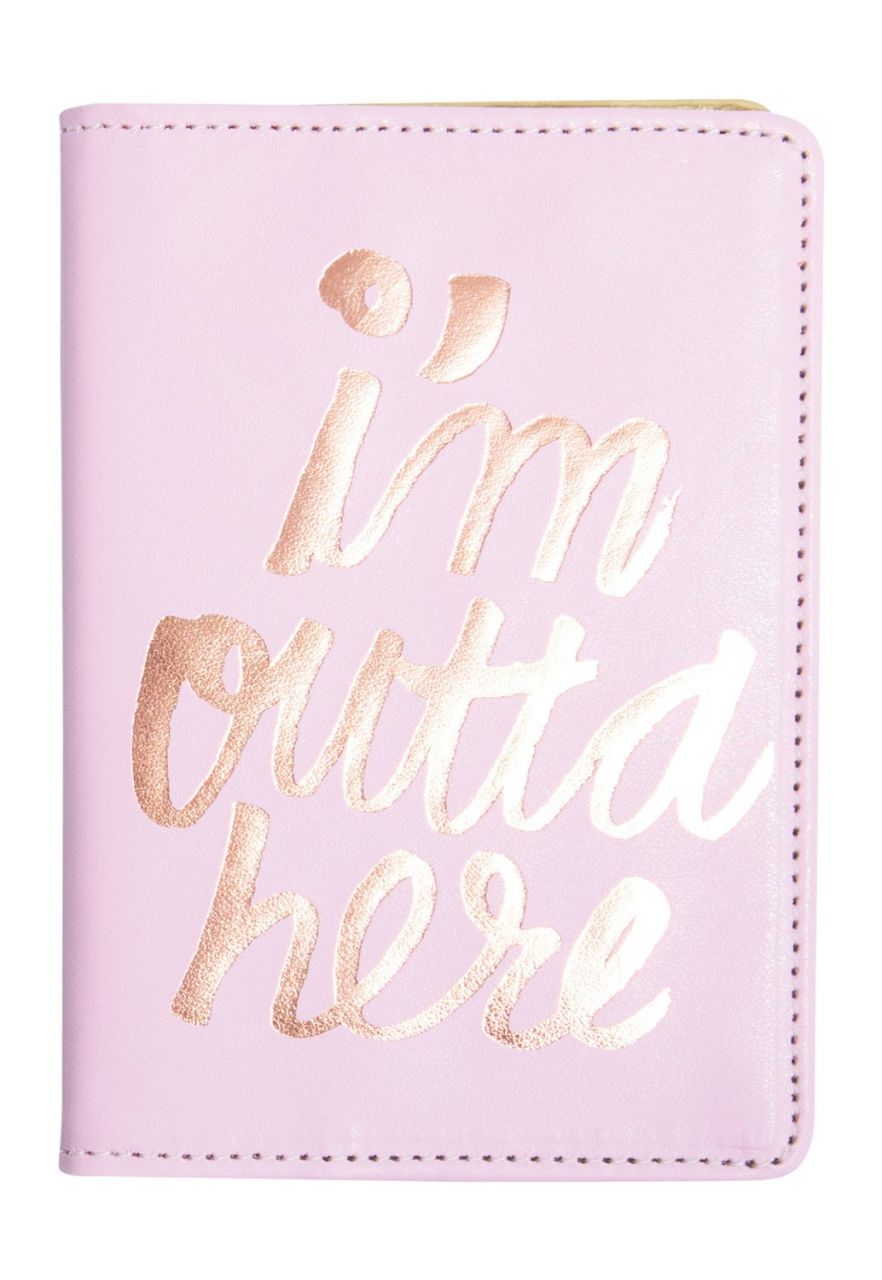 For Miss Runaway
Price: $24.00
If I didn't already have an adorable passport cover, I'd be ALLLL over this one! Totally my colors, pink and rose gold! For every lady traveler, there is a pretty passport holder to protect your most valuable travel accessory that lets you into every country in the world! The world is your oyster! Peace Out!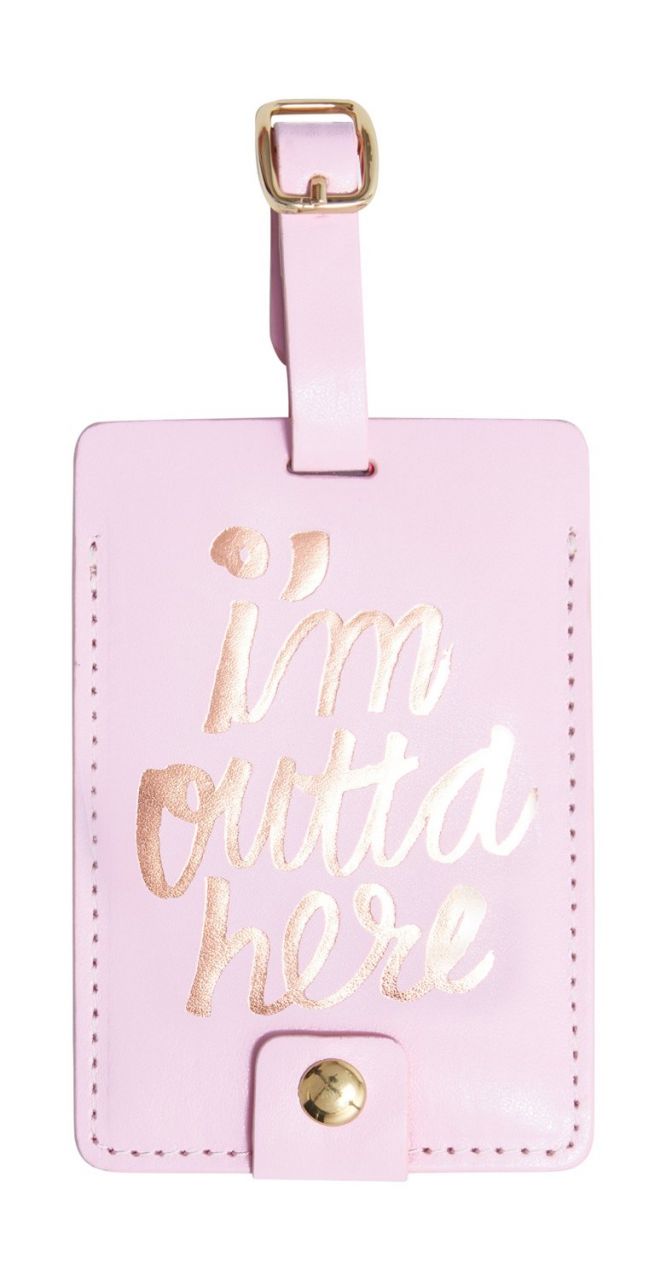 For Miss Pimp My Suitcase
Price: $15.00
However, I have JUST bought these adorable matching luggage travel tags to pimp out your suitcases, letting those pesky airlines know where to send your luggage if MIA! With a little clasp, your address is tucked away from the prying eyes of strangers. Strong and sturdy, I am confident they will not be ripped off of my suitcase anytime soon!
For Miss Germaphobe
Price: $13.00
Have you ever wished you had somewhere to put your dirty panties besides in the pocket of your suitcase, away from your clean clothes? Ya, me too! That's why when I discovered this adorable canvas "Wash Me" bag, I knew I had to get it! Now, I travel comfortably without fear of dirtying clean clothes! Obviously a bit small, so only for smaller dirty laundry!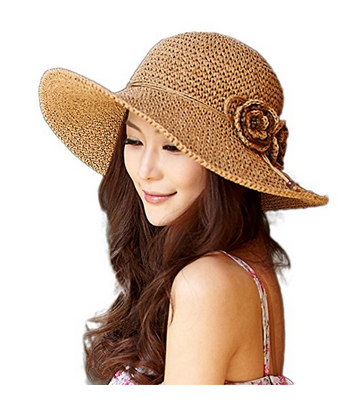 For Miss Casual Day Tripper
Price: $19.98 and up
If you follow me on Instagram or my blog, you know how much I love my summer hats! Nothing makes an outfit come together better than the perfect hat! Perfect for any occasion, be it a backyard party or a stroll along beach (or in my case, the cobbled-streets of Europe) on those hot summer days! This hand made sun straw hat has an adjustable tape built inside for the perfect fit!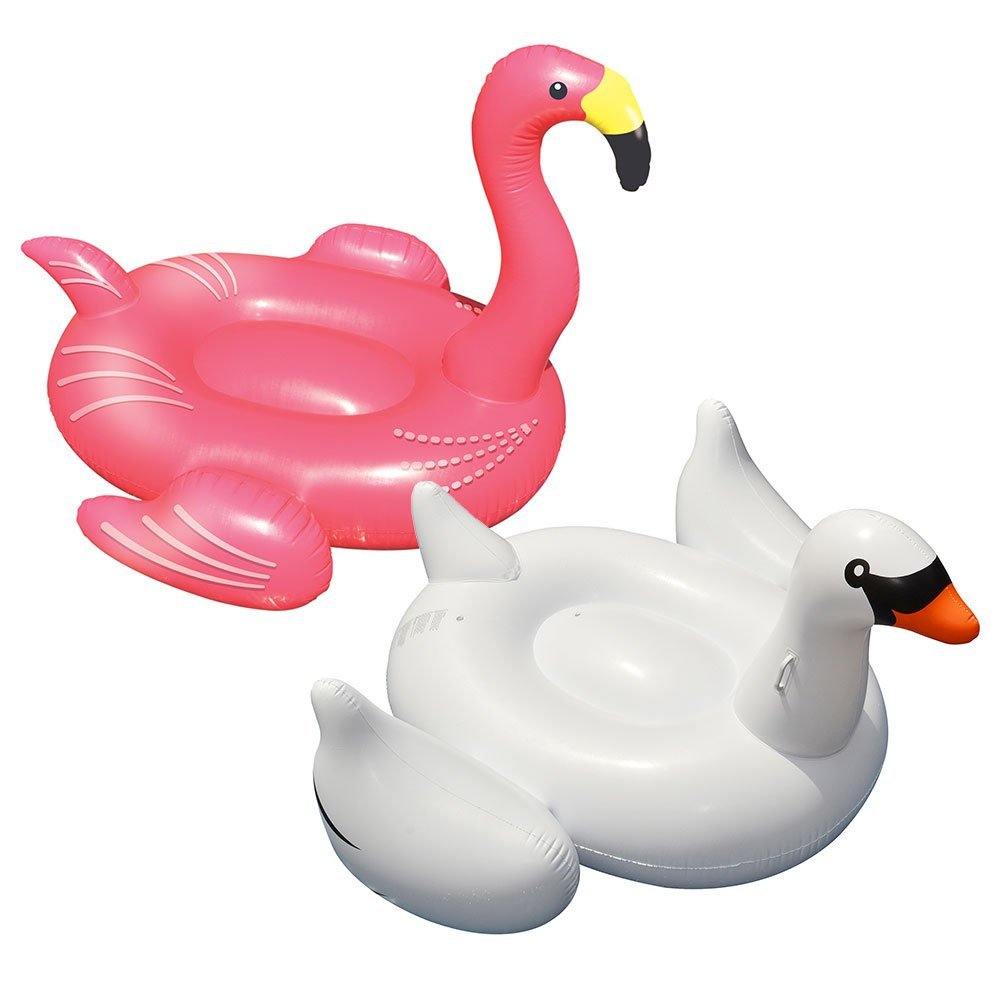 For Miss Pool Babe
Price: $62.66
The perfect gift for the gal who likes to catch some rays at the pool on a slow travel day. Make any Instagram picture pop with one or both of these popular pool floats! This inflatable gift is easy to pack away and take with you on any poolside trip to add a bit of extra fun to your holiday!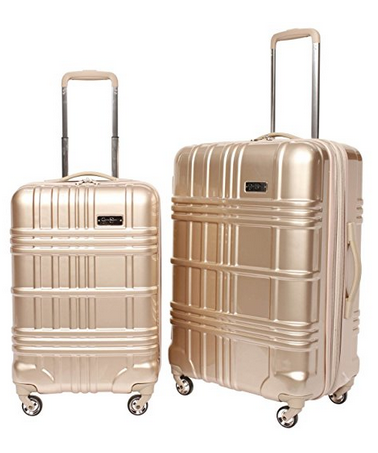 The best for last! My favorite and most cherished purchase! I recently broke down and finally bought a set of these "rose gold" Jessica Simpson roller suitcases! The suitcase is constructed of durable abs and pc film for added polish, making for lightweight travel. The interior has a fully lined interior and a split packing with a zip closure compartment cover, for easy opening. I absolutely adore my suitcases and they are easy to spot among the endless black suitcases coming off the baggage carousel.
Other Gift Ideas:
Stylish Carry-On Essentials for the Lady Traveler
10 Gifts Every Lady Traveler Should Have
10 Affordable Hipster Gifts for Mr. Traveler
Liked this post? PIN IT FOR LATER!!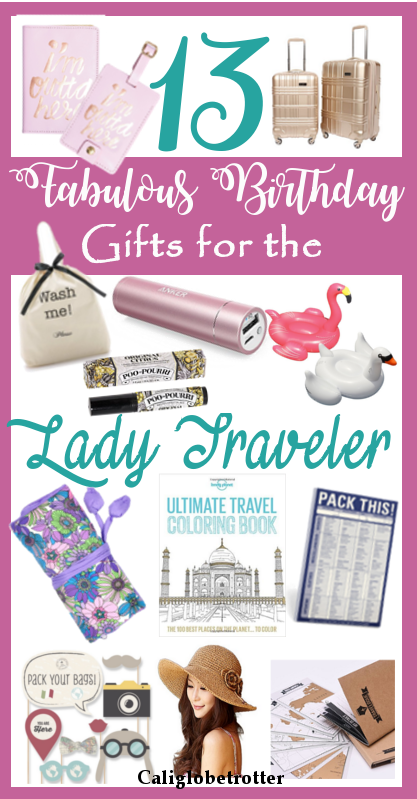 Save
Save
Save
Save
Save
Save