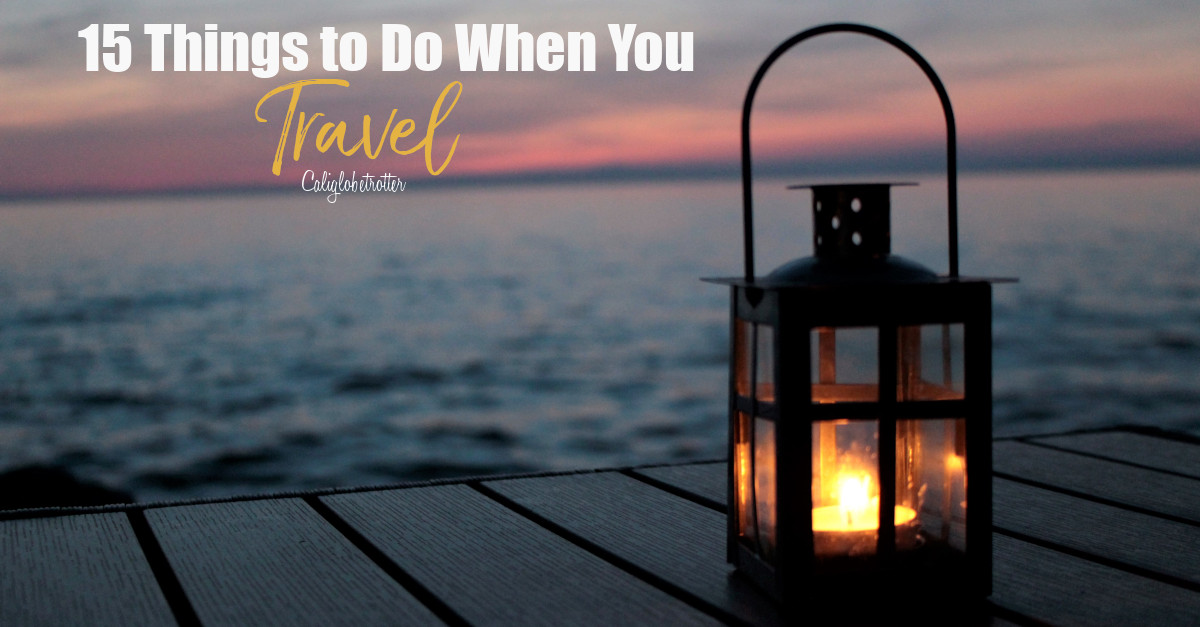 Disclaimer: This post contains affiliate links. If you click on one and make a purchase, I might make a little extra spending money, at no extra cost to you. As always, all opinions are my own and these products/services have been found useful during our travels and come highly recommended to you from yours truly!
There are two kinds of people who go on holiday – those that travel and those who vacation. What's the difference you might ask? The traveler wants to see and experience everything to learn about a destination while the vacationer prefers to relax in a beautiful destination, sipping on a cocktail soaking up their surroundings. One is not better than the other, just that there are difference ways to see this beautiful world.
Want to Remember These Travel Tips? PIN IT FOR LATER!!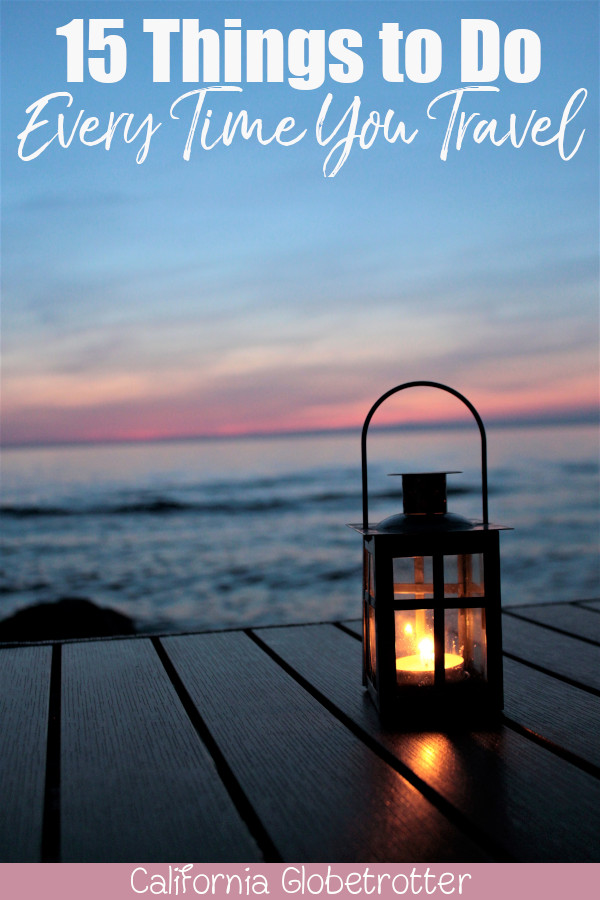 If you haven't noticed yet, I'm a traveler. My itinerary for sightseeing is always brimming over the cup as I want to see and do everything. You could say I have a bit of FOMO when it comes to traveling. I want to return home with stories and history from each and every place we visit and know that I traveled without regrets. I don't want to get home one day, and say "Damn, I missed that!", though to be honest, it happens on occasion! I simply want to take advantage of every moment I have when traveling and that's how I really get to know a destination!
And while there are always "must-do" things in each and every city, sights that you shouldn't miss, there are far more important things to consider when you travel that you should make a priority to do on each holiday. These 15 things to do on every holiday can be applied to both types of travelers and will enhance your holiday experience and add some wonderful memories!
Take a Free Walking Tour
Whether your a novice traveler or a seasoned one, no one is an expert at every city that they visit. No matter how many times I'll ever visit London, I'll never know it 100%. Opting to do a free walking tour of a city is always a great way to learn about a new city, even if you have your whole itinerary planned out. It's a great way to discover the basics and be given all the facts and history you need to understand a little bit more about a place. It's so much more fascinating to learn about the history of a place from a local, who may also be able to give you first hand knowledge! After your free walking tour, then you can delve deeper into your sightseeing.
The best way to do this is researching in advance by going to Google and writing "Free Walking Tour + City Name" and there you will discover multiple tour companies. On their website, you learn where the meeting point is and what time, as well as some of the sights you will see.
After your walking tour is over, feel free to tip however much you feel the tour was worth. If you had a great time, you can be a little generous!
Two of the best free walking tours we ever took were in Split, Croatia and Bucharest, Romania! We walked away in complete awe from the amount of history and information our guides provided us with, with Split being the first time we had ever done that, thus hooking us.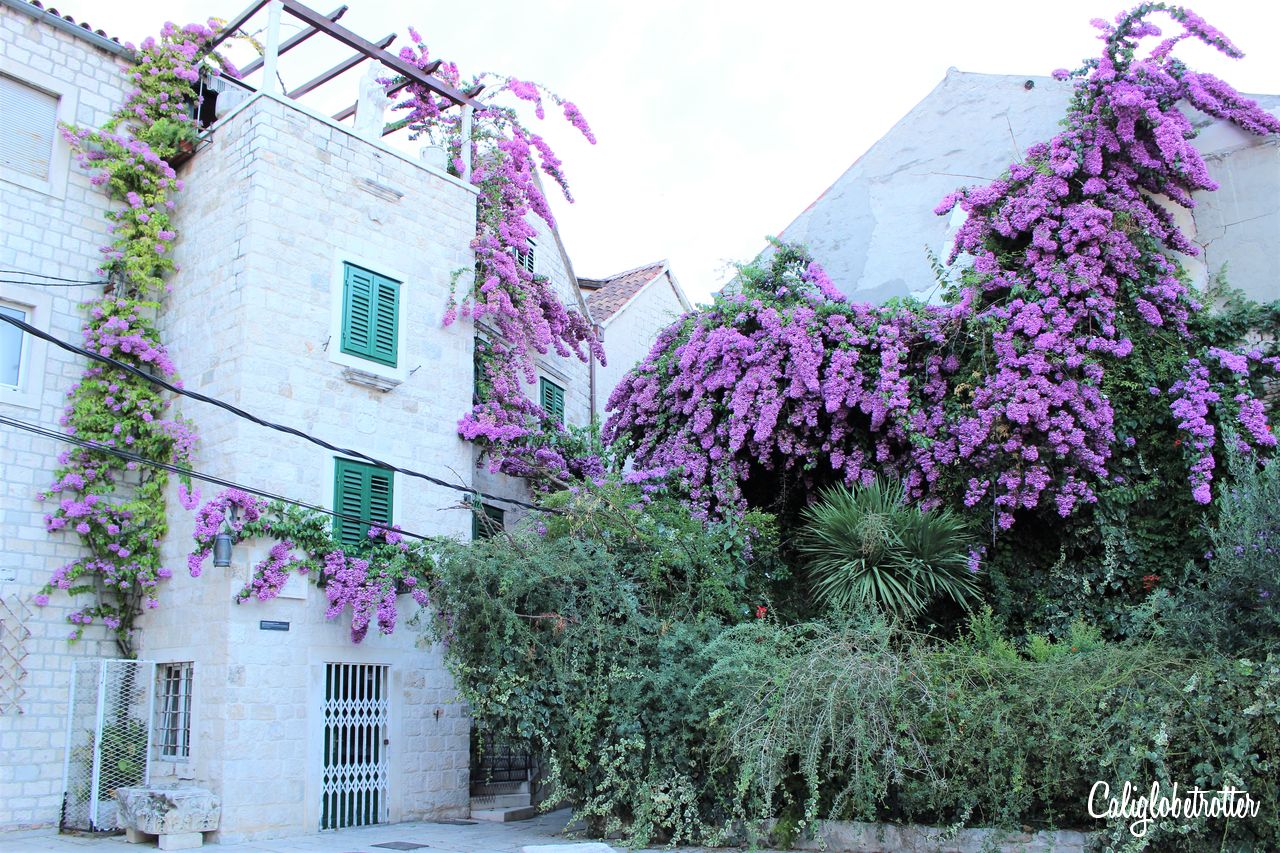 Take the Public Transportation
While I know for a lot of people, doing this may seem intimidating. You might be afraid to get lost or maybe you don't understand the workings of the underground or tram/bus system. Just ask for help. Don't limit yourself just to the city center just because you may be traveling without a car. Even if you have a car, leave it behind and hop on the train system. I always feel you don't truly get to know a city's inner workings until you've taken public transportation. You learn a lot about the locals, and how efficient a city is. By broadening your sightseeing itinerary with public transportation, you'll be able to see things farther away and even do things quicker. Walking is just dandy, but you do loose precious time sometimes.
Walk Everywhere
I know I just said to take public transportation and that walking can take up a lot of your limited time in a city, but you should also not solely rely on public transportation either. Walking as much as possible through a city will offer you a closer look at the city and see things you would have otherwise missed while on the bus or even worse, the underground. There's a whole city waiting to be seen, so don't skip out on it!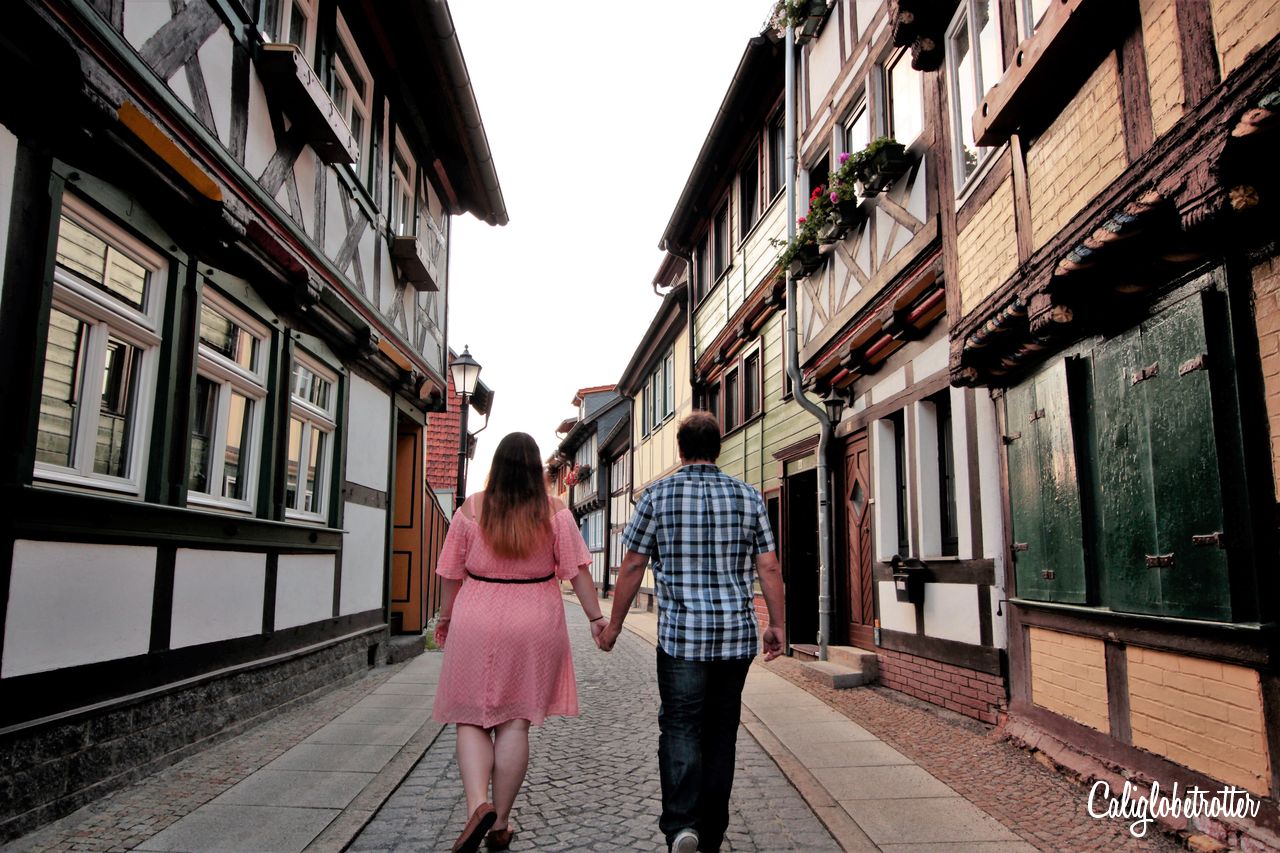 Check Out the Main Attractions
Even if you only want to go on holiday to relax, at least add in a few of the main attractions. It always surprises me that there are people out there who would prefer to lay on a beach for a whole week straight and never leave the hotel. Like, what was the point in leaving your house? I get it, you need some down time, but won't 1-2 days suffice? Don't you want to see the city or beach town you're currently staying in?
Nonetheless, everyone should visit at least the main attractions, no matter how touristy they might be and no matter the crowds. If you plan it right and know in advance it will be touristy, you can go early in the morning or 1-2 hours before closing and typically it will be less crowded. There's a reason why places like the Eiffel Tower, Buckingham Palace, the Colosseum and so many other major hots pots are so touristy: THEY'RE AMAZING and therefore, worth the visit!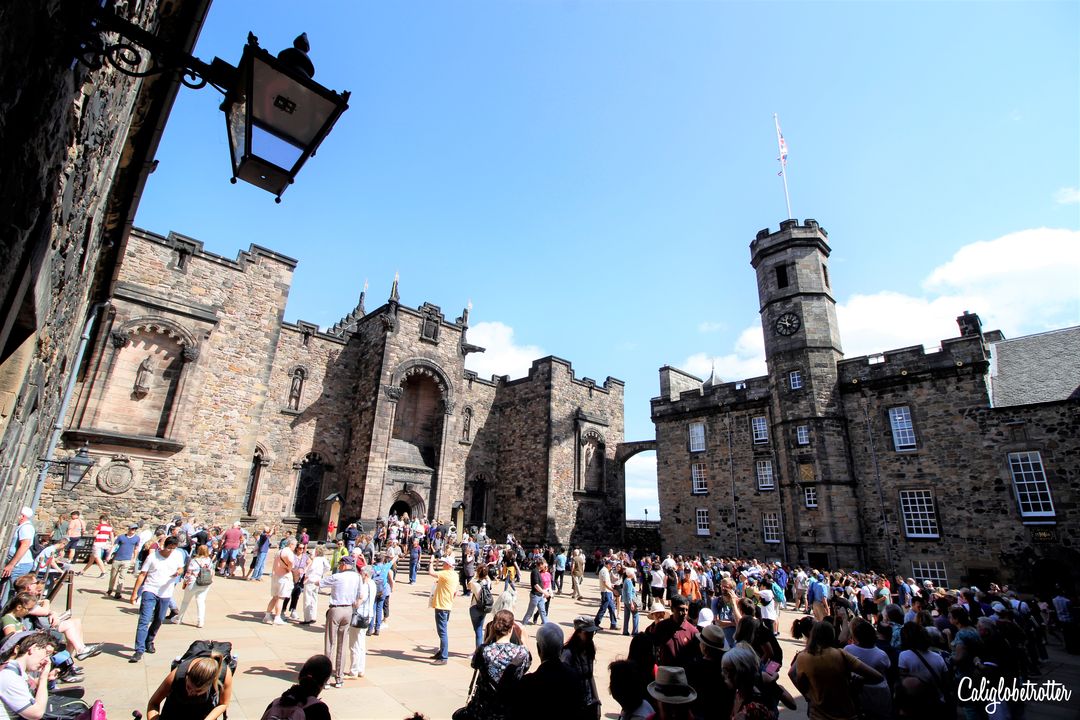 Find the Highest Viewing Point
My favorite thing to do in every town or city I visit is to find the highest viewing point, which is typically a church tower or tower of any kind, a hill or even castles. It gives you a new and eye opening vantage point over the city, and usually the views are so breathtaking, they take your breath away! Some of my favorite views have been from the Piran City Walls, hiking Ojstrica at Lake Bled, both the Charles Bridge Towers & the Astronomical Clock Tower in Prague, as well as multiple view points in London such as the Shard, the Tower Bridge, the Sky Garden and more!
You almost always have to pay a few euros to get to the top, some towers might be a tight squeeze, sometimes crowded and even have old wooden staircases. But if you can brave it, then I recommend doing it. Only once did I ever chicken out and turn around, and that was when I thought the wooden staircase was too old to possibly be safe in Rovinj, Croatia.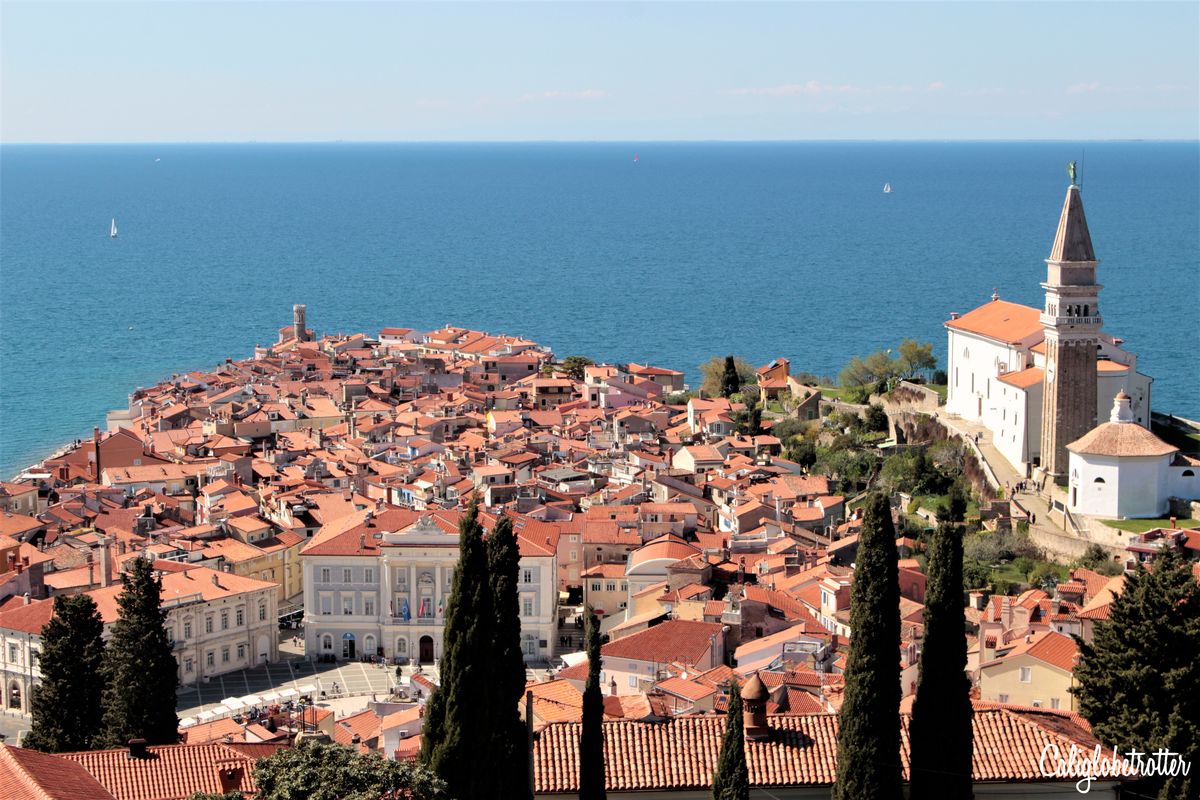 Discover Quieter Neighborhoods
City centers of any city can always feel like a lot is going on and sometimes it might be a tad overwhelming, constantly being surrounded by thousands of people all the time, and honestly, sometimes by annoying tourists. Sometimes, you feel like you just gotta get out of the city you're visiting. But why do that? Just simply find a quiet neighborhood. There are usually some pretty cute suburban-like areas just on the outskirts of town, and honestly are sometimes some of the most beautiful parts of a city. How do you think people started to find places like Notting Hill in London?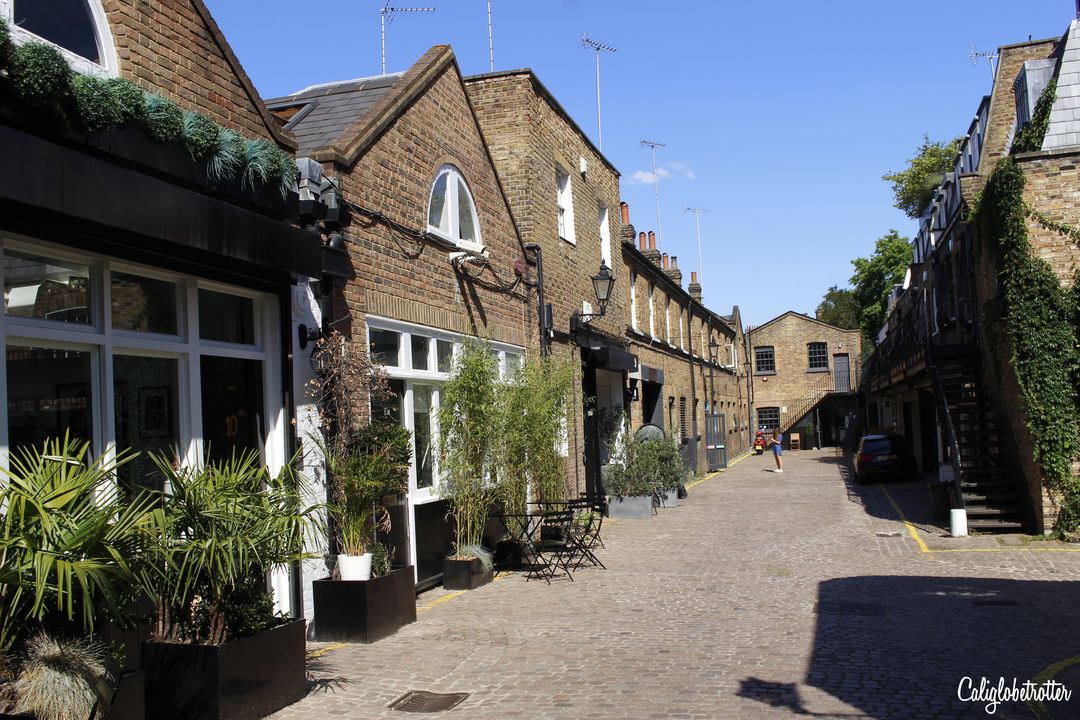 Met a Local

Now this one might be hard, but try to socialize with the locals. Make conversation to the old man sitting next to you or the group of giggling girls and talk to them about their city. After all, they live there and perhaps there is a restaurant you ABSOLUTELY must try, or a secret spot in the city that only the locals go to. It's a great way to immerse yourself a little bit more into the city. It may even make your holiday that much more special because you've just done something you didn't read about on someone's blog or in a book.
And as someone who works with tourists on a daily basis, when a tourist asks me about something they HAVE to see or somewhere great they have to eat, it's always my pleasure to divulge my favorite tips for visiting Regensburg and it's always such a joy to see their expression and know they were just given the best piece of advice all day!
*Bonus tip: Even before you go on holiday, reach out to a travel blogger from that city. Maybe they might be willing to share some tips with you or even personally show you around!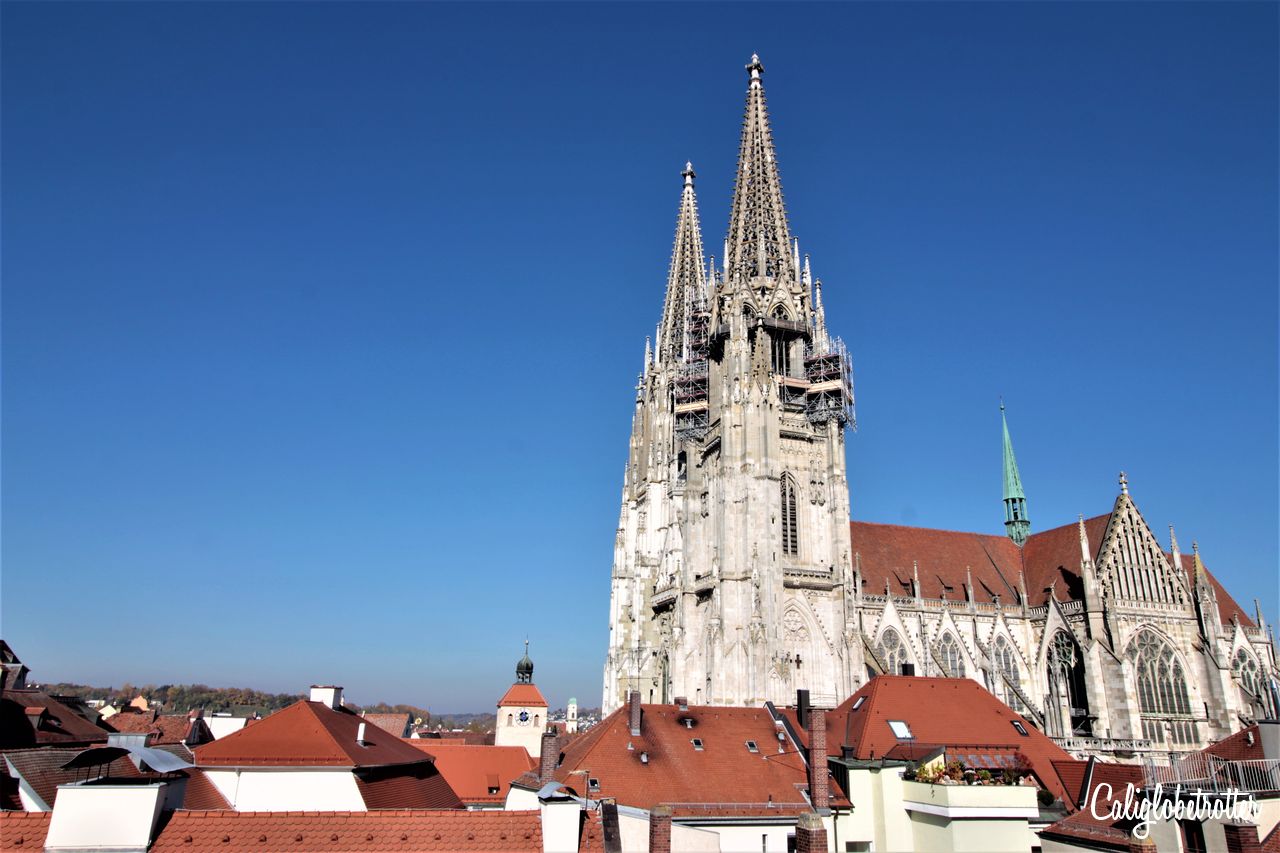 Eat at a Traditional Restaurant
Ask the people at the hotel you're staying in, or a local you've talked to and ask for their favorite traditional restaurant, or look up on TripAdvisor the best restaurants to eat at in any city. Try to avoid eating at restaurants you know or where you might feel safe, for example, don't eat somewhere just because they serve burgers and fries. It's so, so, so important to try local cuisine to also understand a destination and a people! And not just that, but it's usually far more delicious than any ole burger and fry! (And that's saying a lot coming from me!)
But just because it's in the city center doesn't always mean it's good, and in many places can cater to tourists, thus hiking the prices and the quality of the food is not always so good. We like to wander around until we see a restaurant that is not screaming for attention from tourists, usually tucked away down a side street which is how we found one of the best restaurants we have ever eaten at, in Split, Croatia. Never eat anything on the main street or city center as that's usually directed to tourists.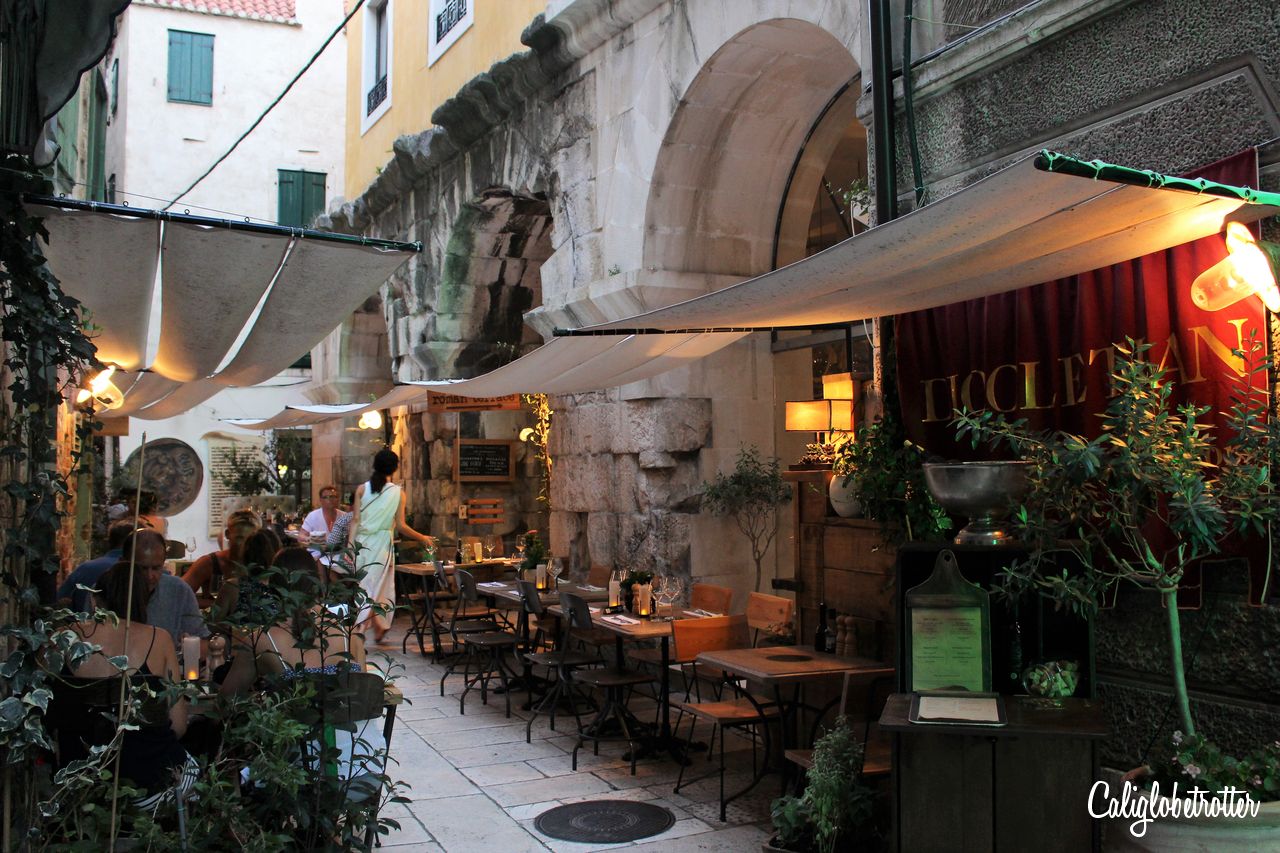 We love trying local cuisine so much, that we now also buy a cookbook from every destination we go so that we can bring home these delicious recipes and add them to our daily lives. My husband and I almost never eat the same thing twice in a month because every day we're cooking something different from somewhere along our travels, from Polish pierogi to French Vol-au-Vent to even Balkan stuffed cabbage rolls with polenta.
Sometimes, when you find a traditional restaurant, they may even offer traditional singing and dancing which will add a little bit more culture to your trip, and was for example, the highlight of our rather terrible experience in Sofia, Bulgaria!
Eating at a traditional restaurant for me is the best part of discovering a new city! Try things just to try it for the experience. I never thought I would ever try Escargot while in Colmar, but I did. Did I like it? Nope. Will I have it again? Not likely. Did I like the experience? Hell YES!
Related: A Foodie's Guide to Eating in Poland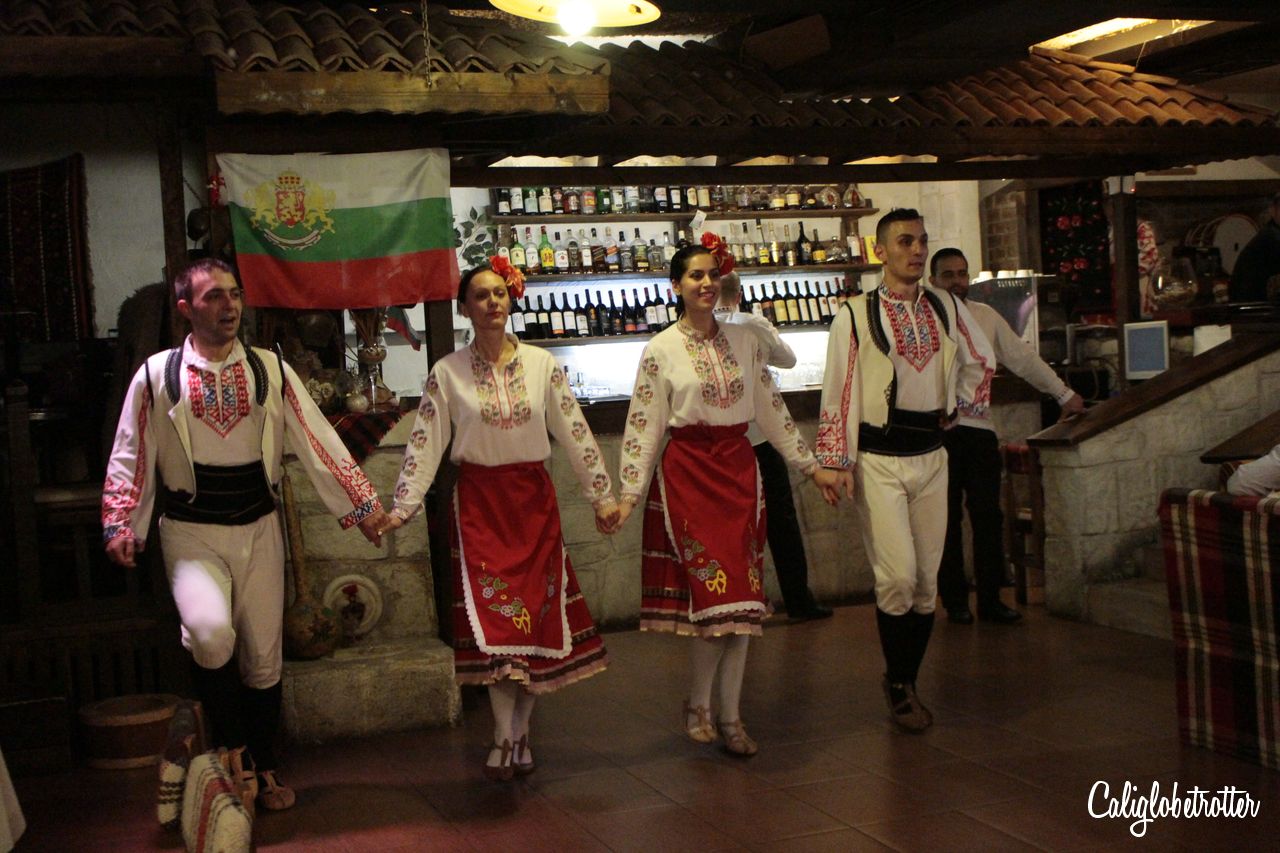 Try the City's Famous Dessert

Just like finding a traditional restaurant, you should try to find the town's iconic dessert, for example, at Lake Bled in Slovenia the Creme Cake has been a beloved dessert since after the Second World War and can be found in many restaurants in the area, but the original can be found at Hotel Park, while in Piran, Slovenia, the Sour Cherry Cake has been a delicious sunset dessert for the last 40 years at Hotel Piran. 
And if you can, find a patisserie or cafe which sells cakes and other sweet desserts and ask for the most traditional or popular dessert. If they have time, ask them about the history of the dessert and what makes it quite so popular. While on our recent road trip through Alsace, we were on the look out for Mille-feuille– a traditional three-layered puff pastry alternating between layers of cream with the top layer being glazed with icing and brown chocolate and designed with striped or swirls which we had heard about while watching the Great British Bake-Off show.
Stay in the Heart of the City Center
Staying in the heart of the city center will give you a more authentic stay while on your holiday. You're within walking distance of everything and can experience what it must have been like to live in such historic city centers at one time. You also may enjoy the surprise of church bells ringing just outside your window, can hear local children merrily laughing and playing in the cobbled stone streets. And nothing is more pleasing than to lean out your window and just admire the life flowing below you.
One of my favorite hotels we ever stayed in was directly in the heart of Piran's city center with a direct view of St. George's Church and tower, and wake up the bells tolling in the morning with the sun streaming into our room while another favorite was in the heart of Kotor, Montenegro down a quaint little alley with a small cafe that played some lovely and romantic tunes which echoed through the hot summer evening.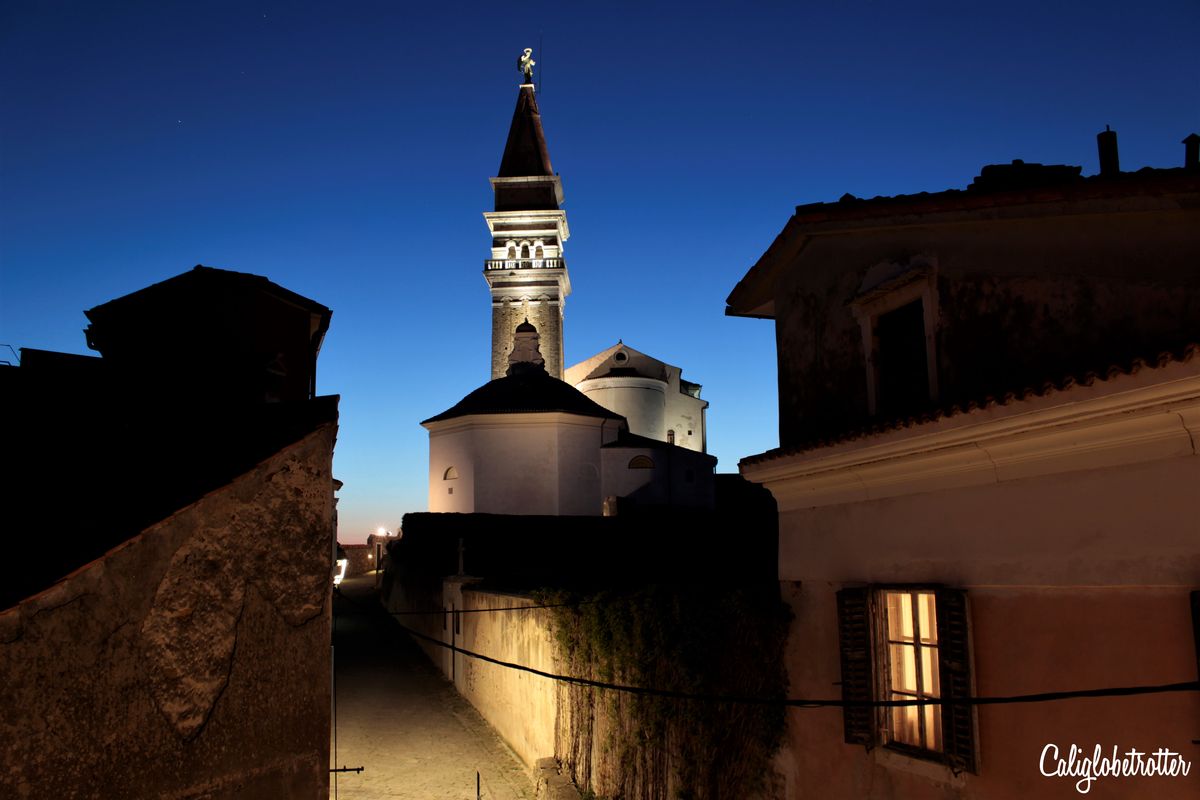 Add a Library to Your Itinerary
Libraries are often overlooked and typically don't seem to make it on to many travel itineraries, but I can assure you it will be one of the most beautiful things you will see and its a great place to soak up a few minutes of peace and quiet as you admire the beauty. There are a plethora of beautiful libraries in Europe and around the world, each one so unique and so different from one another it can be hard to pick a favorite. While in the heart of Vienna, pop into the Austrian National Library or even add the Wiblingen Monastery Library to your Ulm itinerary! You can also have your pick of libraries in the historic city center of Prague!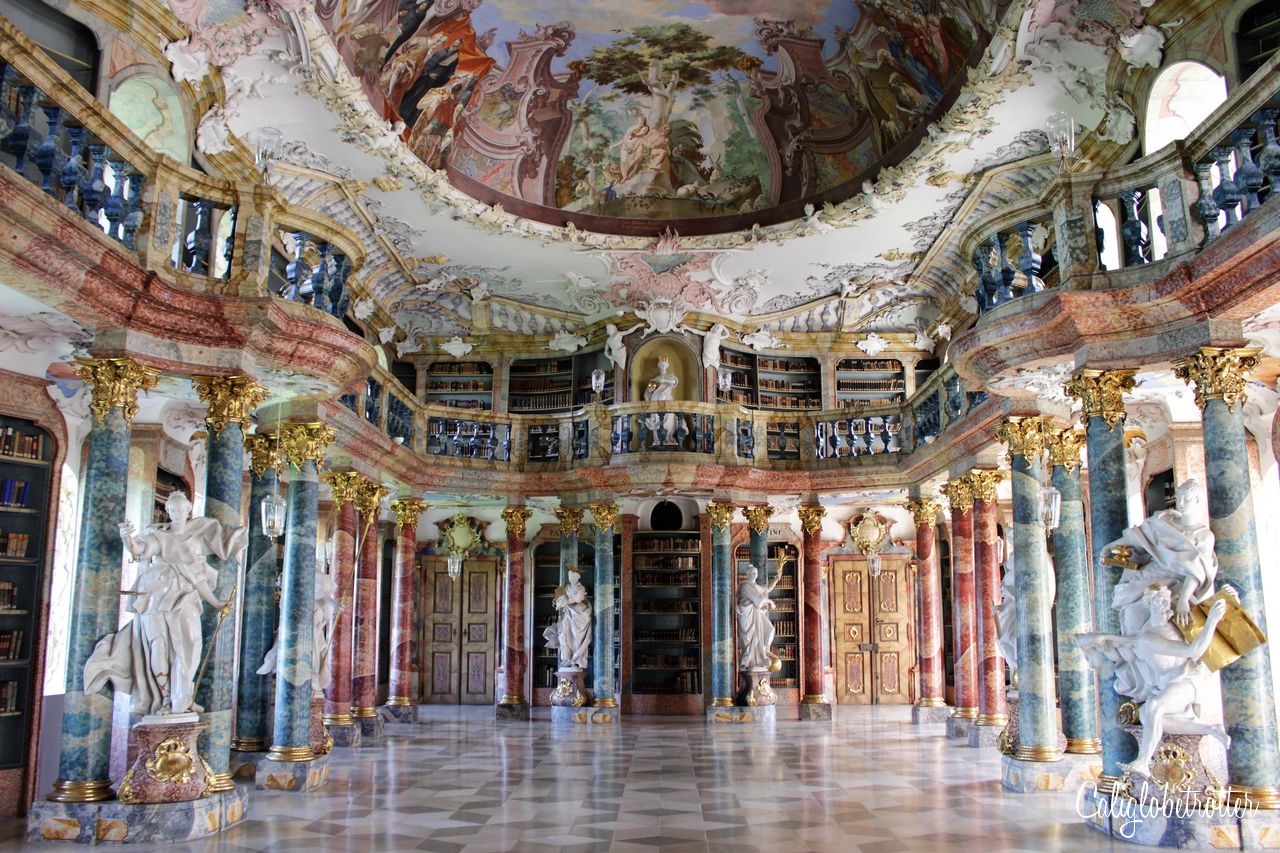 Have Breakfast at a Local Cafe
I'm sure like us, when you book your hotel, you hope to have breakfast included in the price of your stay. And while we do love to do this, we always take one day to skip breakfast in the hotel and find a local cafe or restaurant to try a local breakfast. It's always so interesting to see what different cultures eat for breakfast besides just eggs. One of my favorite breakfasts was on our recent trip to Colmar, France where we were given a baguette, a croissant with jams and butter with a coffee and cup of orange juice. While in Brighton, England, we skipped breakfast and popped into a pub and tried a traditional Full English Breakfast or even a Full Scottish Breakfast in Edinburgh. 
However, while in Piran, Slovenia, we were given a lovely traditional Easter breakfast which the hotel owners were happy to tell us about, so just keep in mind which days to skip breakfast in the hotel, unless of course you're staying in a mom & pop B&B, then breakfast is always good.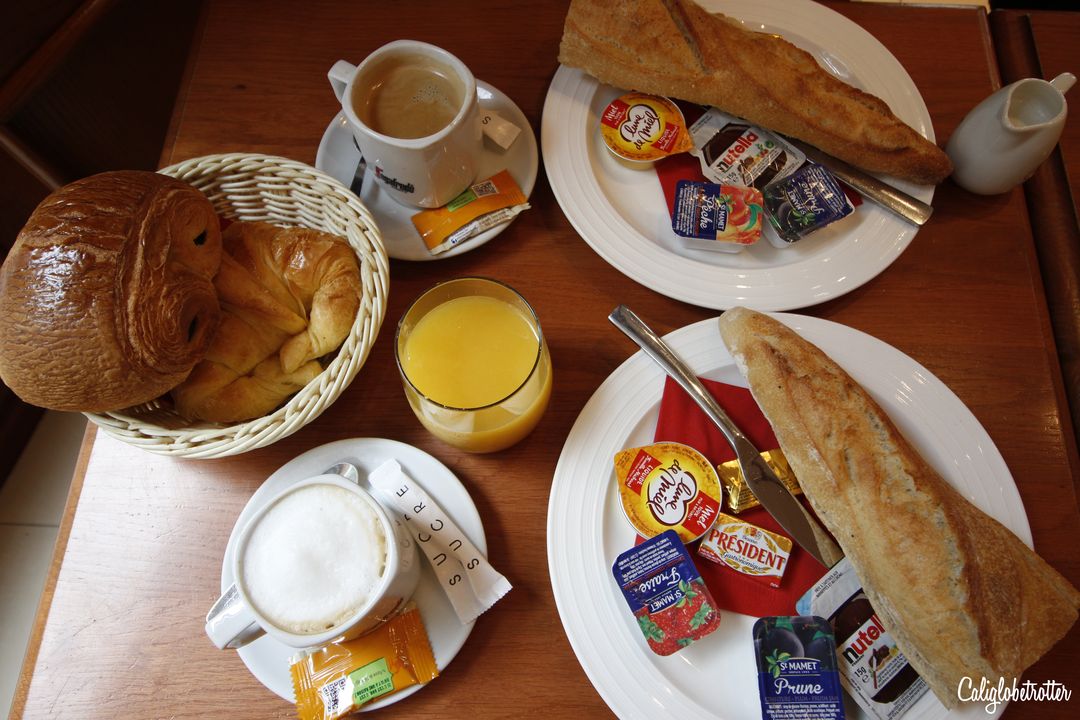 Enjoy Blue Hour

If you're looking for something free to do on holiday, then simply wait around for Blue Hour, a period of twilight both in the morning and the evening when the sun is at a significant depth below the horizon and the indirect sunlight is a stunning shade of blue light. This typically happens about 30 minutes before sunrise and 30 minutes after sunset and it offers a stunning new view of your destination.
We always try as often as possible to catch a location during Blue Hour and just watch how the magic of blue hour can completely change everything. My absolute favorite evening was while in Wernigerode, Germany when we prepared our camera stand to take photos of the town's historic city hall, and apparently we weren't the only ones with the idea, when suddenly we turned around and next to us was a line of other photographers! Other great nights we've had for blue hour while traveling include Ghent, Piran, Bratislava and many more!
Related: Tips for Taking Blue Hour Photos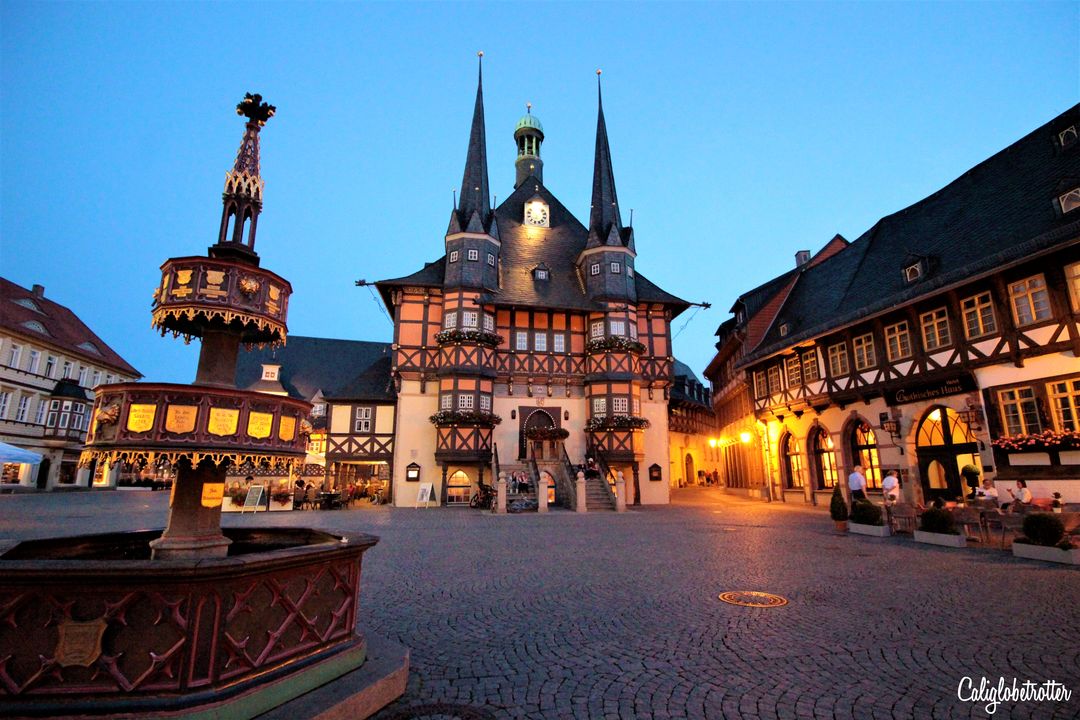 Buy Locally Made Souvenirs
Should you want to bring home a momento from your holiday, try to be conscious of what kind of souvenirs you buy. Try to avoid any mass produced souvenirs which could possibly be made in China. Instead, seek out local boutiques and souvenir shops which sell locally made products which are also likely to be made according to tradition. This way you're helping to support a local industry and are buying a quality product that is likely one of a kind, after all, it's hand painted and thus is unique and no two hand painted items ever look identical. Some of my favorite travel souvenirs include pottery from Poland, ceramic half-timbered villages from Germany based on real buildings in the country, a glass mosaic lamp from Mostar, Bosnia-Herzegovina and so much more!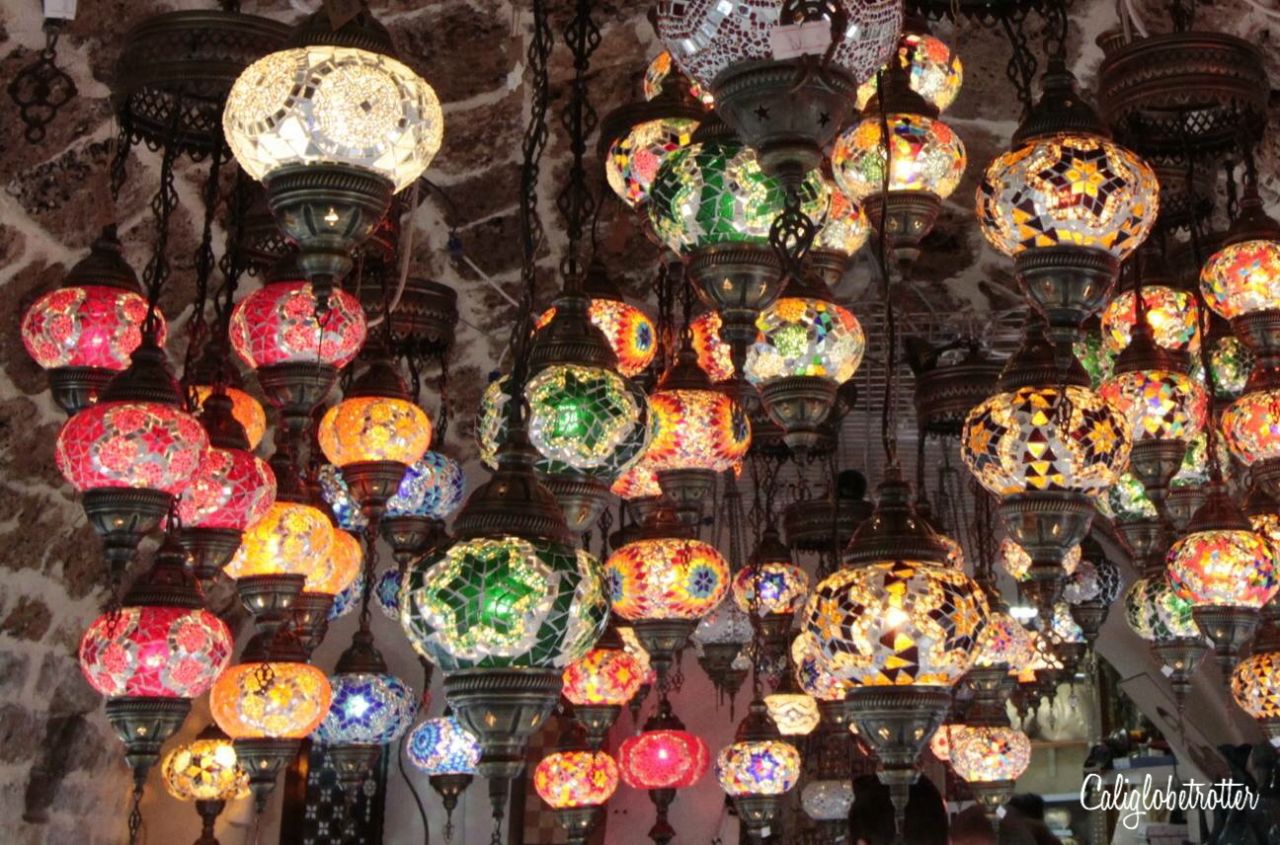 Go Into a Grocery Store

Eating out every day while traveling can be quite expensive, so consider popping into a local grocery store to grab a few items to save a few bucks. But don't just grab what you know, but perhaps take your time strolling through the grocery store to see what kind of interesting foods you can find. Perhaps some locally produced cheese and meats, traditional sweets or desserts. You may find yourself stocking up on goodies to take home with you to share with others, which is the case when we were in Old Nessebar, Bulgaria. We stocked up on a variety of sweets, including traditionally made Turkish delights.
Better yet, pop into a local bakery and stock up on breads and pastries and have yourself a little picnic! I've done this several times and it made for a lovely afternoon treat when we were at Blankenberge Beach in Belgium.
Related: How to SAVE MONEY as a Travel Couple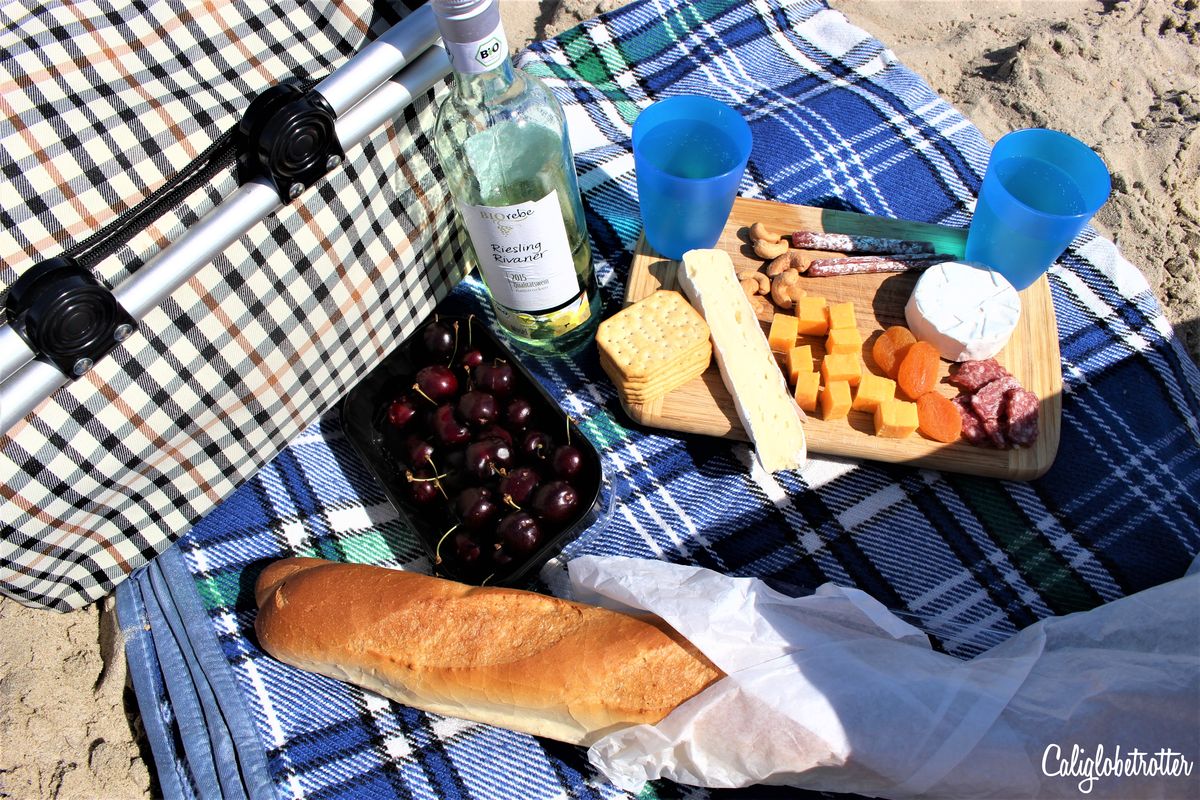 Other Travel Tip Posts:
Road Trip Essentials: EVERYTHING You Need for a Successful Road Trip
Your COMPLETE Guide to Using the DeutscheBahn
How to AVOID Looking Like a Tourist
Your ESSENTIAL Guide to Europe
Love these travel tips? PIN IT FOR LATER!!