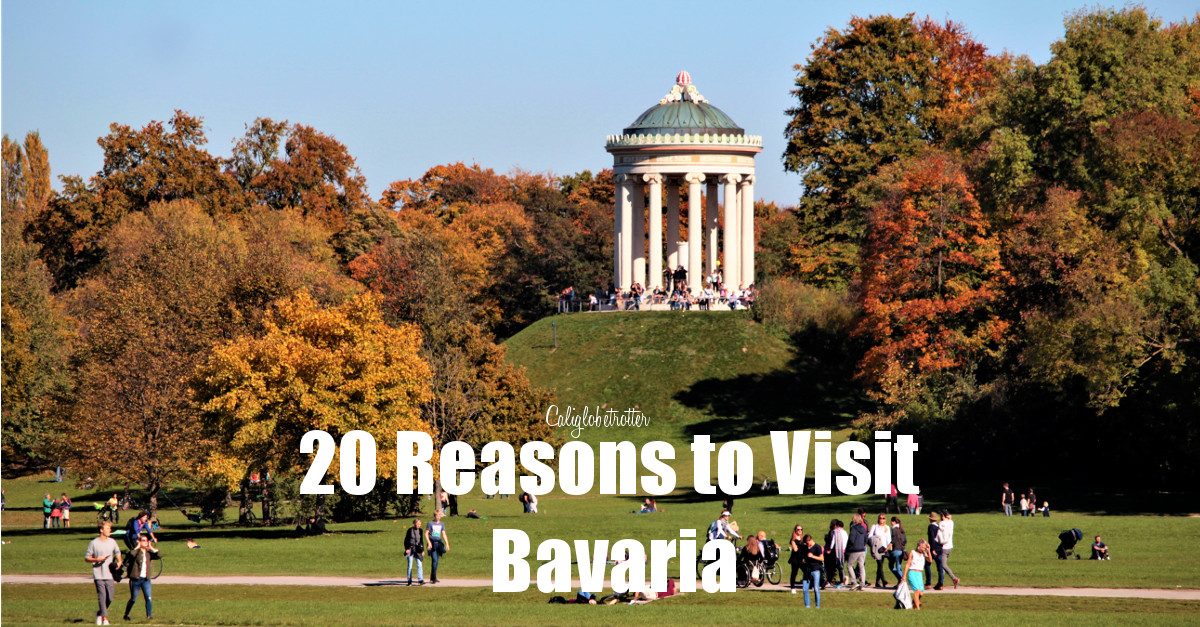 Pictures are worth a million words. Sometimes you just need to see it instead of reading about it. I could sit here and describe how wonderful each and every place in Bavaria is, but why waste the time when pictures can tell you more than I ever could!? So if you're wondering why you should visit Bavaria, let me entice you with this Bavarian travel inspiration so you can book your next ticket! 
Want to Visit Bavaria? PIN IT FOR LATER!!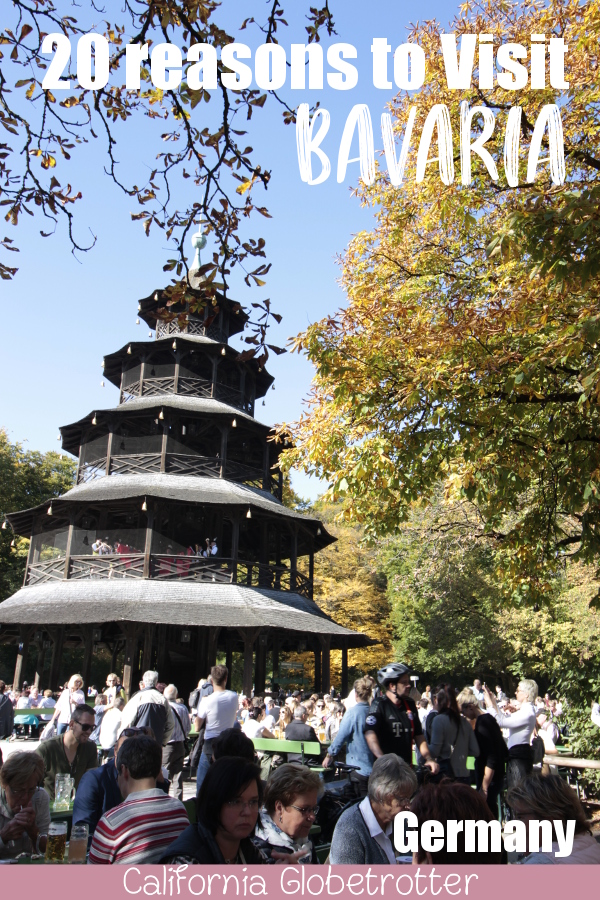 Bavaria is one of the loveliest regions not just in Germany but in Europe and we are quite blessed here. Many Bavarians even feel there is no reason to leave Bavaria as the state has everything anyone could possibly need and I mean honestly, with cheap beer, amazing scenery in the Bavarian Alps, golden autumns and such amazing traditions, what's left to want? So, come and enjoy a slice of heaven and look no more for reasons to visit Bavaria!
Nothing beats a beautiful, simple parish church against the backdrop of the jaw-dropping Bavarian Alps.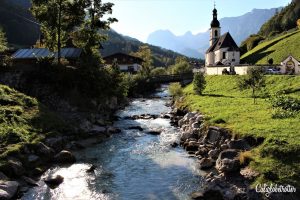 Everyone needs to visit a fairy-tale castle at least once in their life to truly feel royal!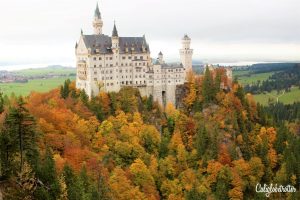 No other country in the world knows how to throw a better party than a beer festival in Bavaria!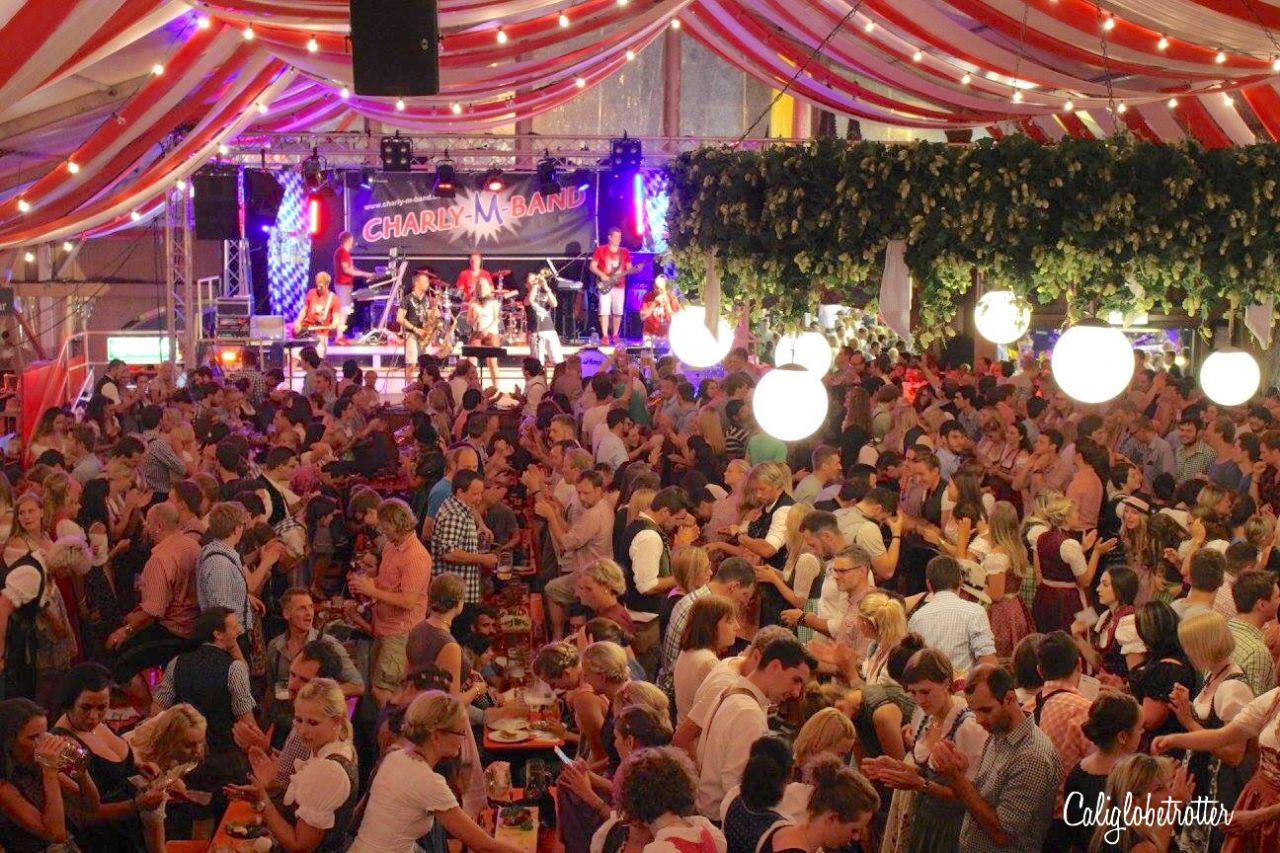 There's a reason why the Bavaria flag colors are white and blue and not blue and white.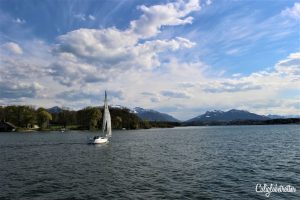 A drive along the Romantic Road takes you to all the most amazing towns from Würzburg to Füssen.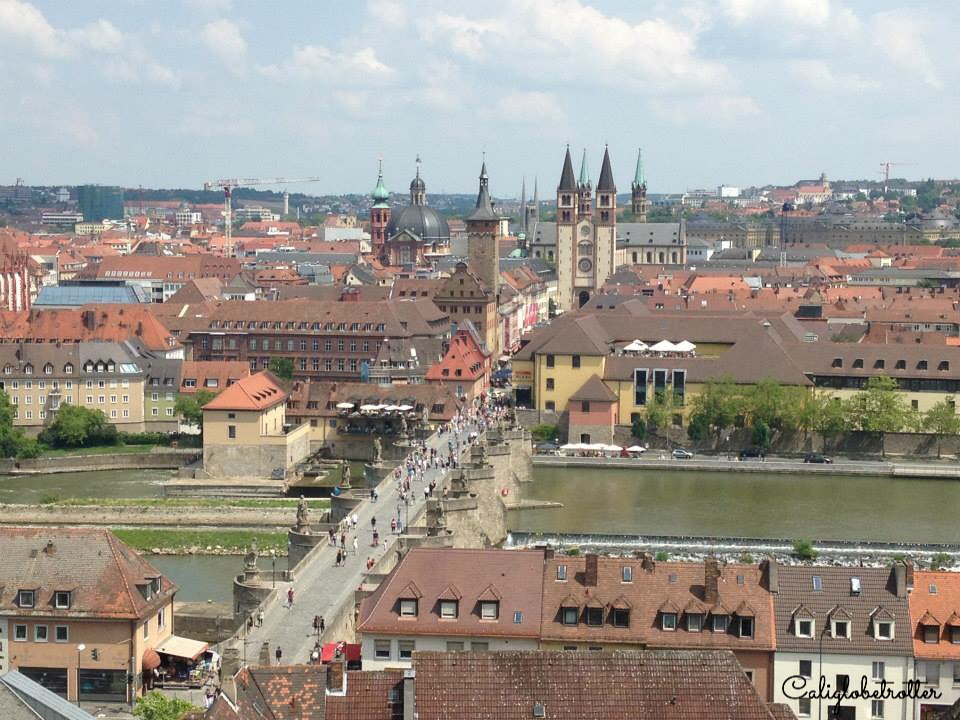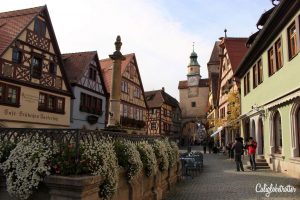 Because the fashion is pretty damn awesome! Who wouldn't want to wear a pair of Lederhosen or a pretty Dirndl!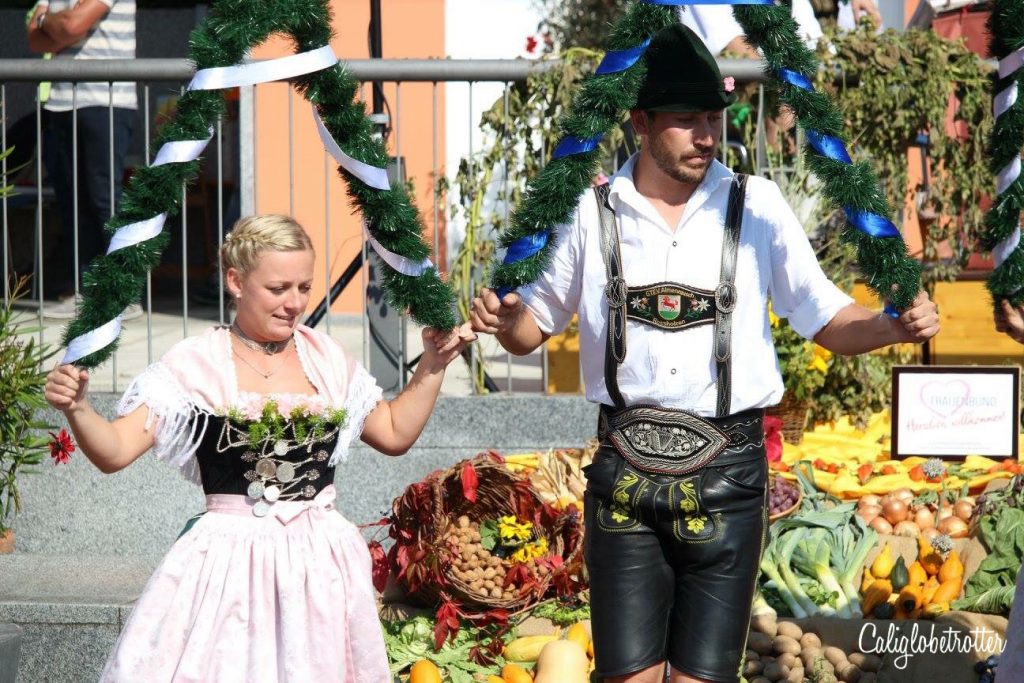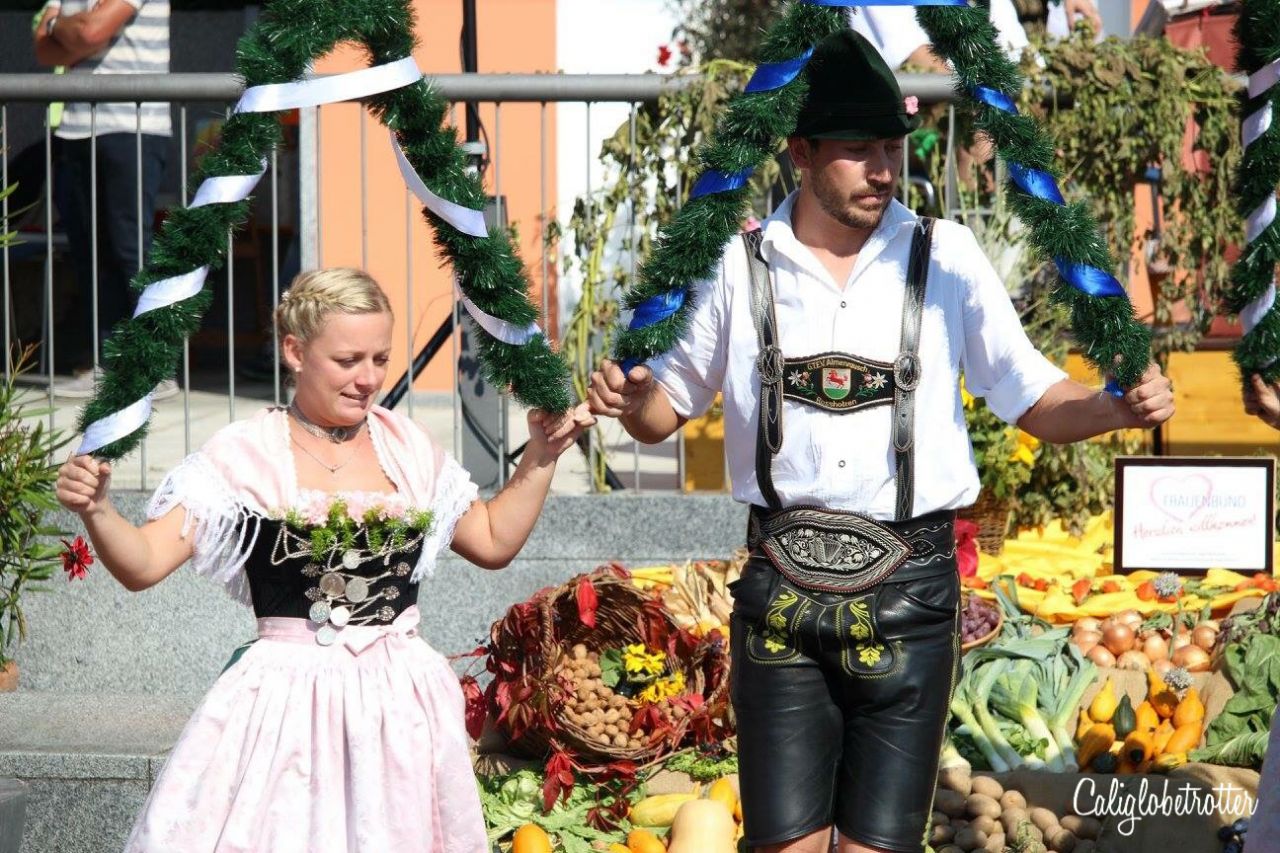 Admiring the Altes Rathaus in Munich is a favorite past time of many tourists, locals and shoppers!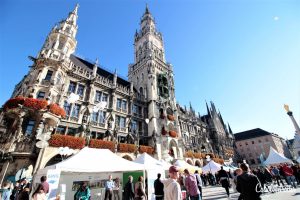 Because the towns just keep getting more and more beautiful!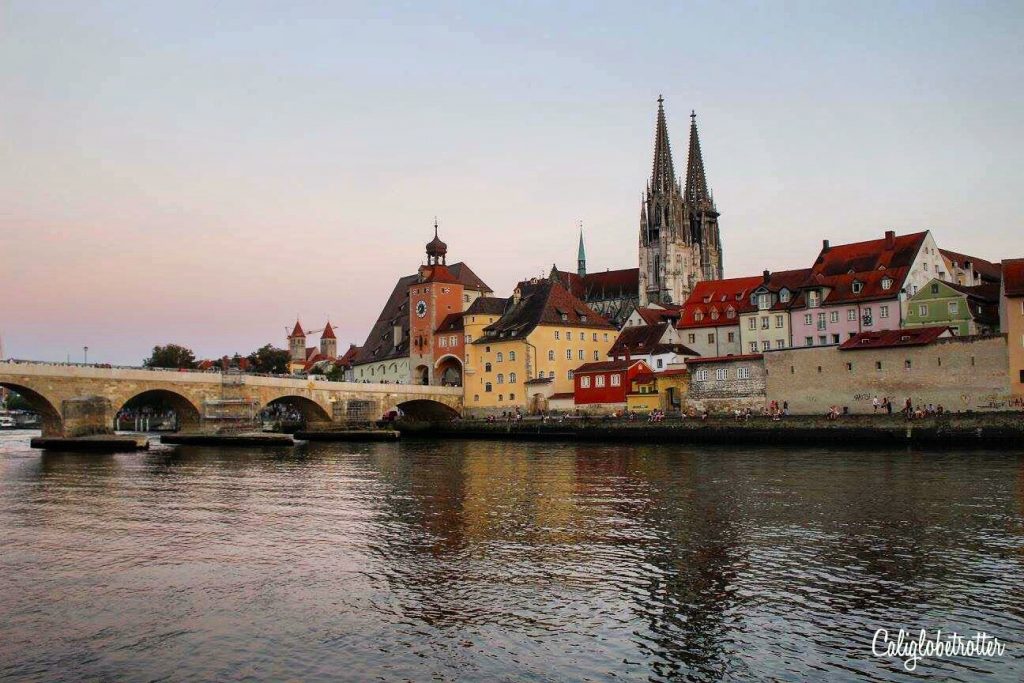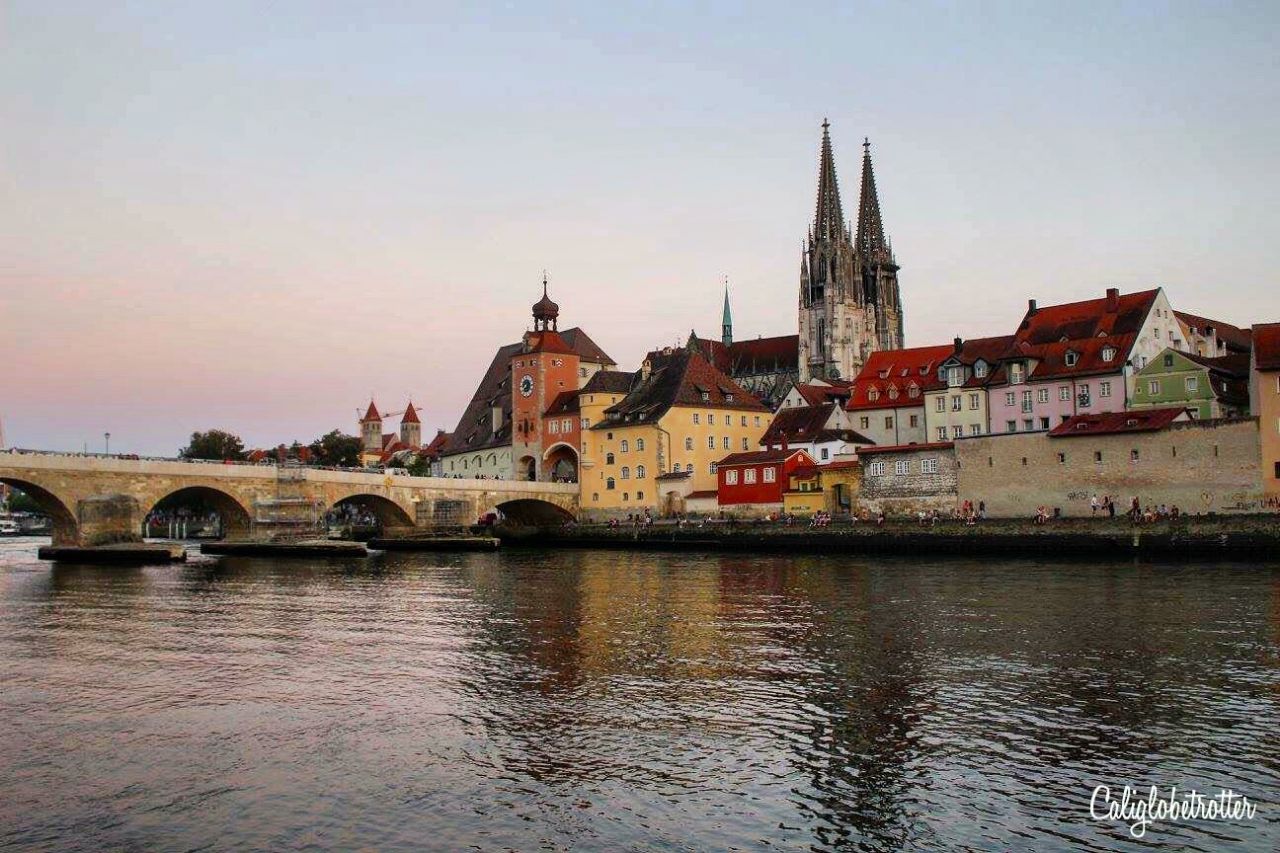 The food is just.so.MOUTHWATERING!!!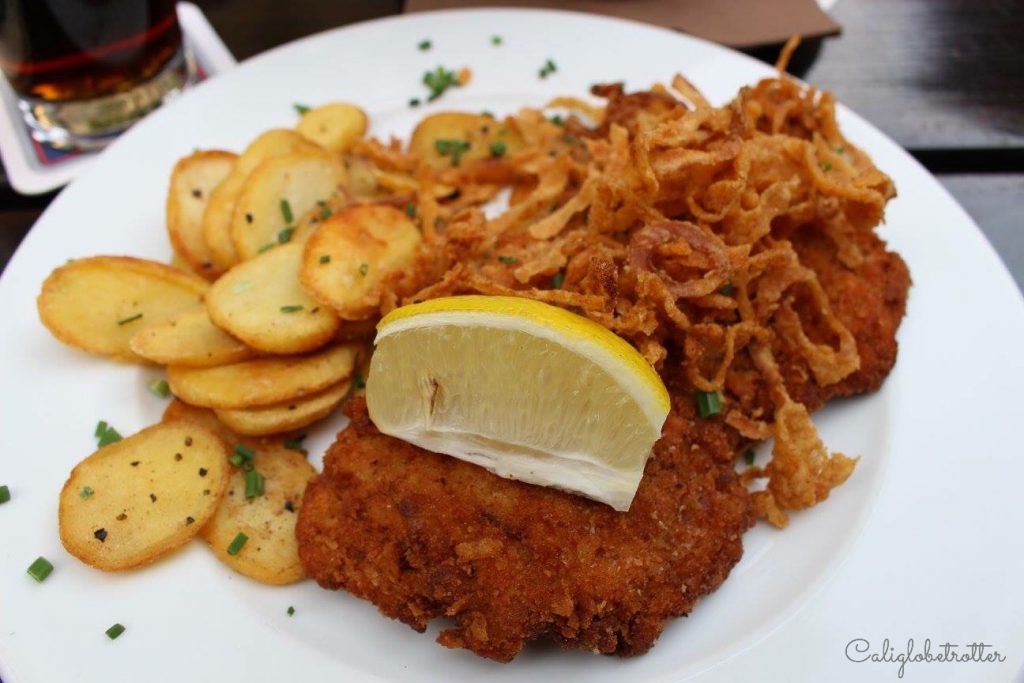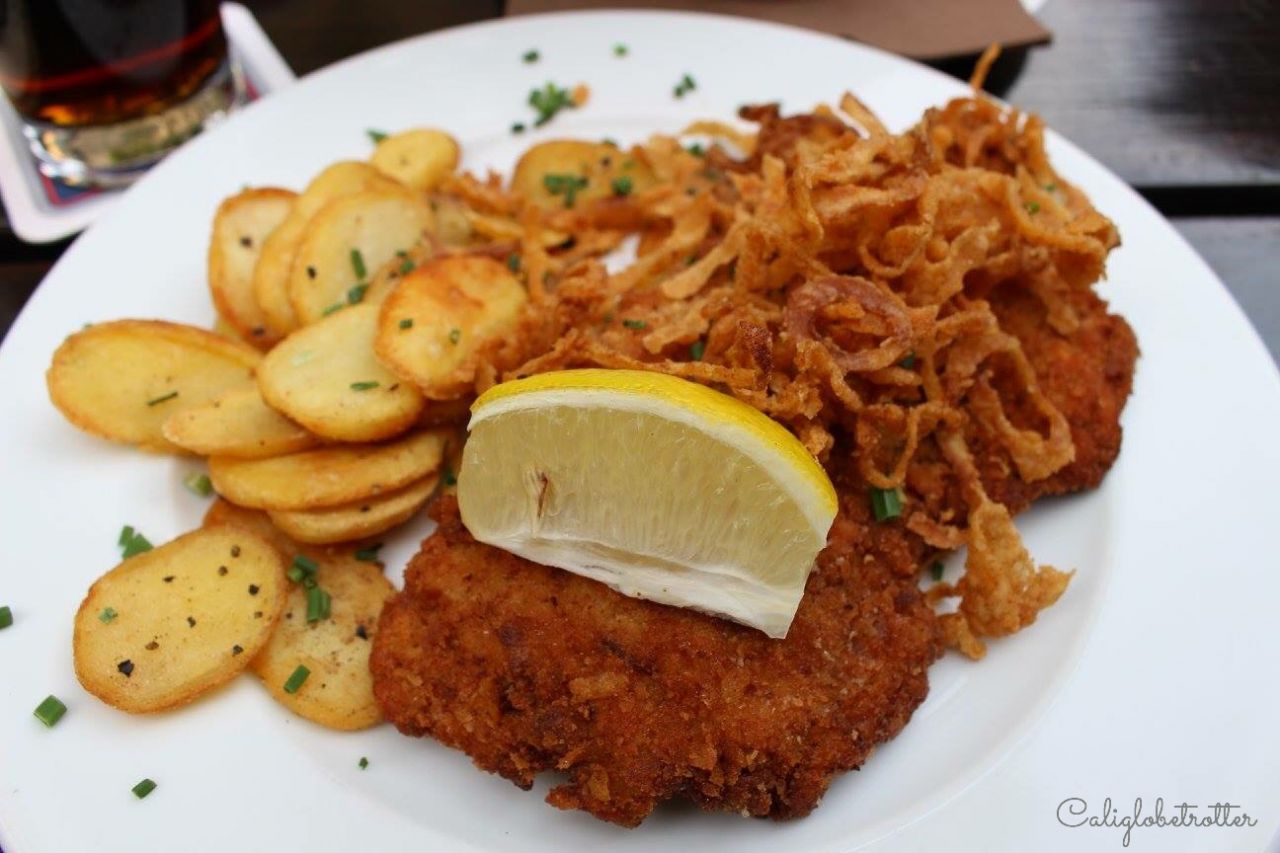 We bought the following book for Bavarian Biergarten Cooking at home and LOVE IT! I highly recommend you to get this amazing cookbook which includes recipes and history of Bavarian Biergartens!
The summers are as perfect as perfect can be!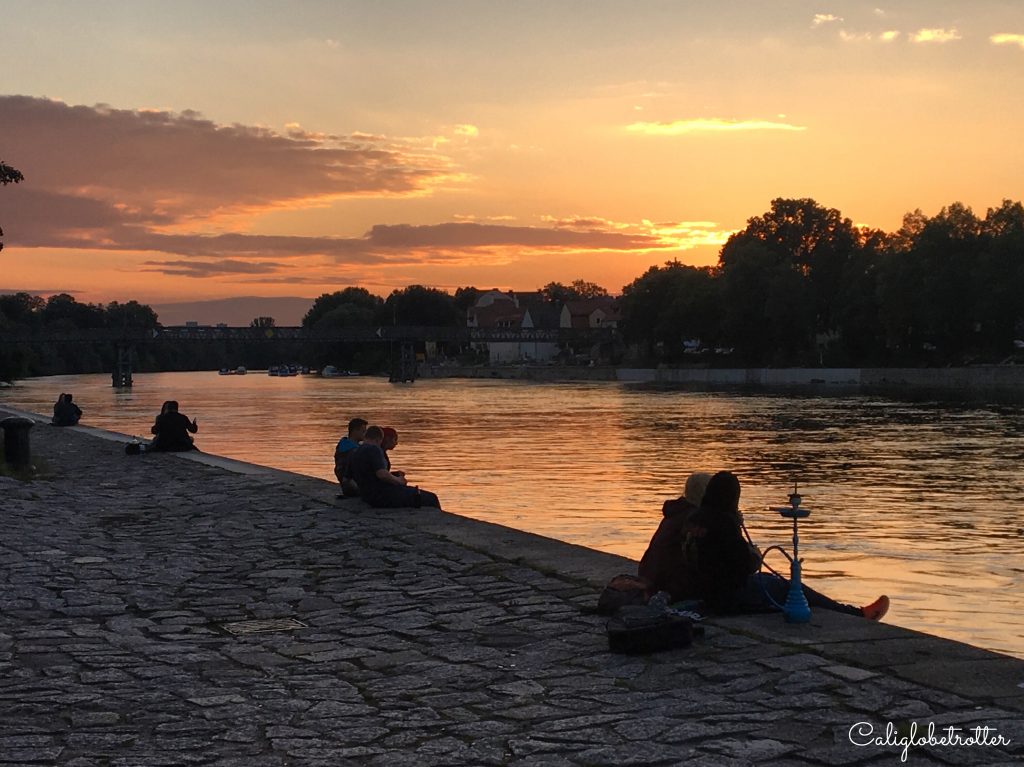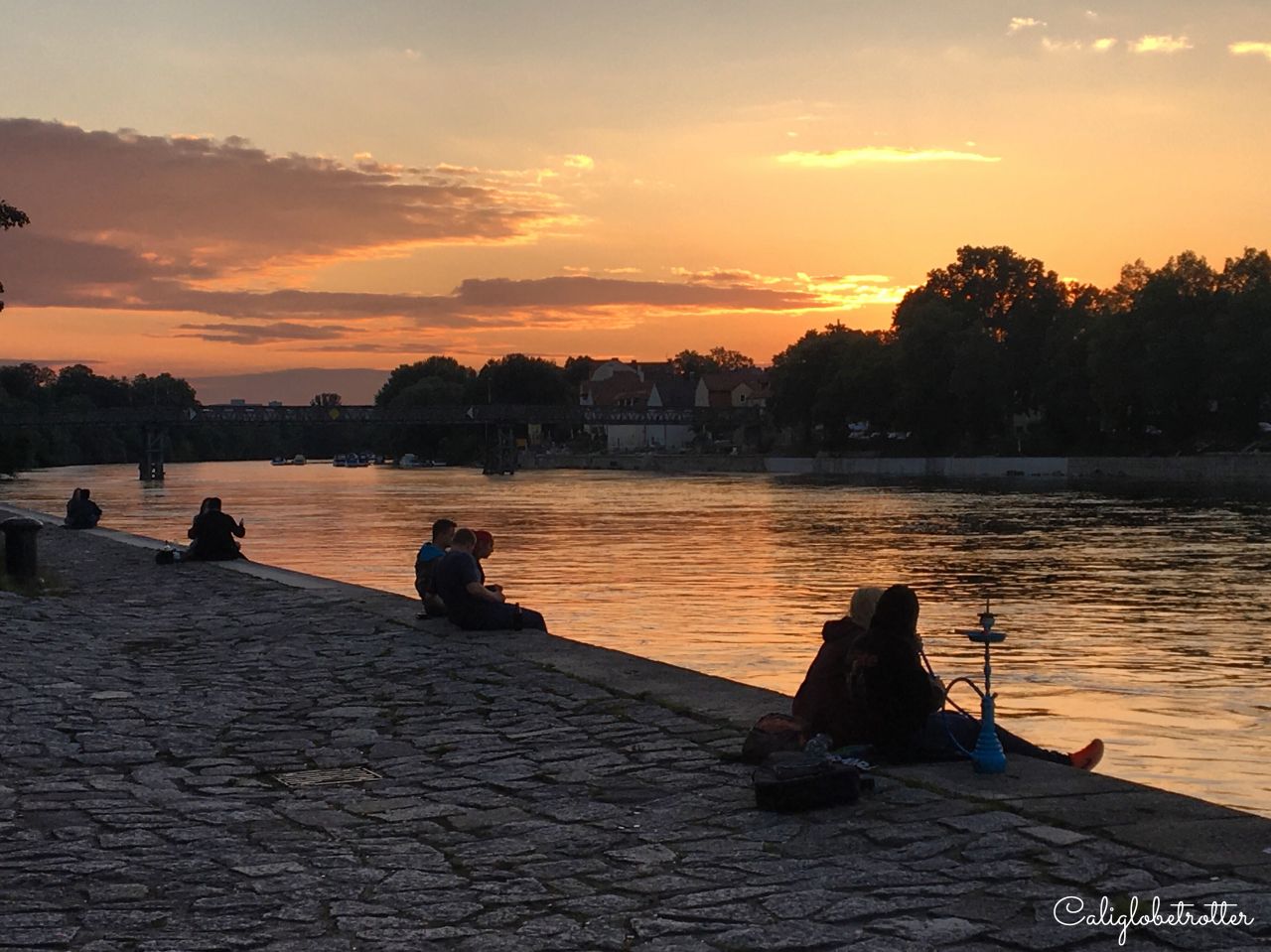 Every season in Bavaria is amazing, but none more so than Autumn!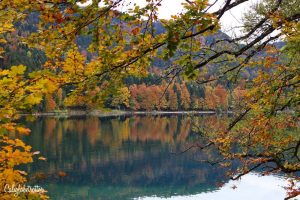 Have I mentioned that the beer is amazing!?? And cheap!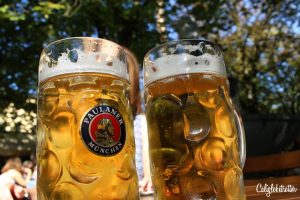 Because the traditions are epically AWESOME!!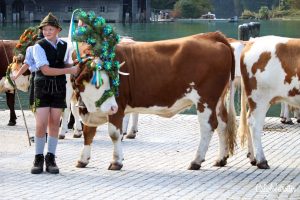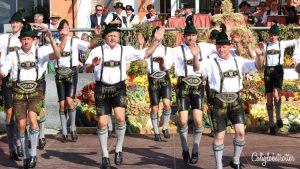 Have I also mentioned how amazingly, adorable Bavarian villages are?!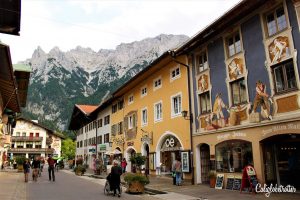 Because the scenery can't possibly be any more beautiful anywhere else!?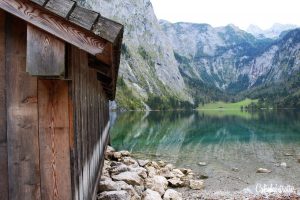 The panoramic views never seem to disappoint, no matter where you are!

The Christmas Markets are truly magical!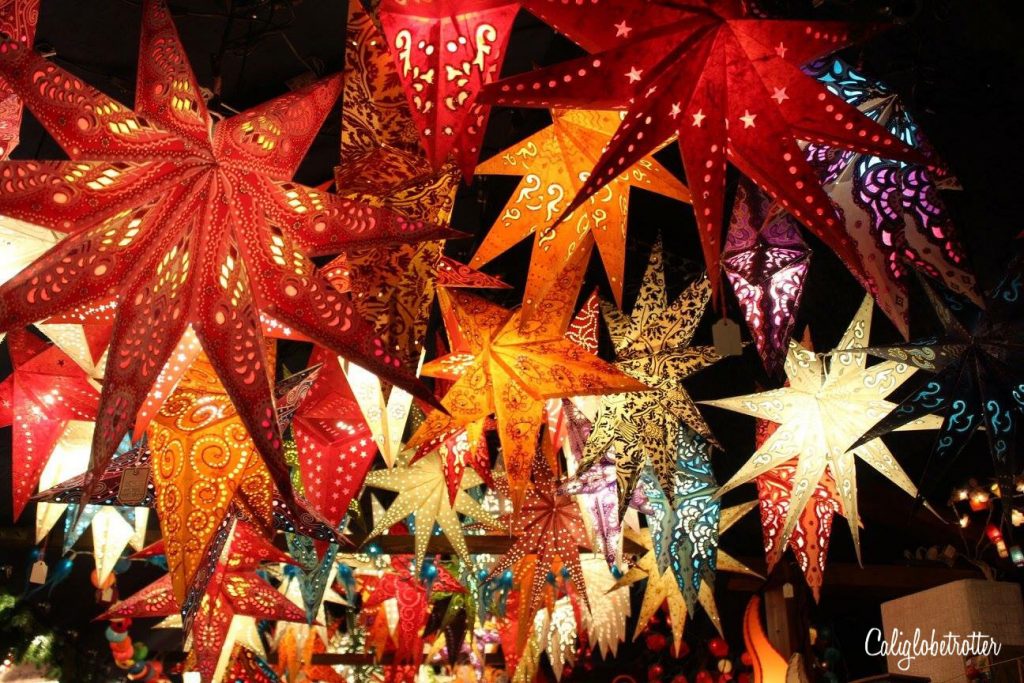 Because the artist Friedrich Hundertwasser liked it so much, he designed a tower at a brewery with a biergarten!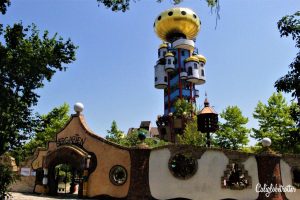 There are many things to do in Bavaria and so little time, but hopefully you'll want to return for many, many visits! There are many unique cities to visit in Bavaria that are often under the radar and don't receive even a fraction of visits as compared to other. Every season in Bavaria is a wonderful time to visit so no need to stress about when is the best time to visit Bavaria. Come for the Christmas Markets or come for the summer biergartens, you'll find that there is always something amazing to love about Bavaria!
If you're interested in visiting Germany and are looking for more information, I highly recommend using the DK Eyewitness Travel Guide! Without these guides, I would be lost! This is my travel Bible!
Disclaimer: This post contains affiliate links. If you click on one and make a purchase, I might make a little extra spending money, at no extra cost to you. As always, all opinions are my own and these products/services have been found useful during our travels and come highly recommended to you from yours truly!
Discover More About Bavaria:

Why You Will Never Be The Same Again After Living in Germany
The Romantic Castles of King Ludwig II of Bavaria
A Quick History of Traditional Bavarian Beer Gardens
Liked this post? PIN IT FOR LATER!!
Save
Save
Save
Save
Save
Save
Save