While recently reading a favorite blogger of mine, Travelsewhere, it dawned on me, I was just a few posts away from writing my 200th post on California Globetrotter!!
I definitely can't believe I've written so many posts and shared so much of my life with strangers who have become loyal readers and cyber-friends! What started out as a simple journal on Facebook (I know, who does that anymore!?) turned into an unhealthy obsession.
So I'd like to take the time to say thank you to my readers, my family and friends (Hi Mom! Stephanie? Pam? Cheri? Are you out there?) who keep me motivated to share our travels, tips and secrets to some of the best places in Europe which I'd like to share my FAVORITES with you again in celebration!
5 Most Popular Expat Posts
It's always interesting to see which posts are most popular on California Globetrotter and bring in the most comments from people who either feel the same way, love or hate living in Germany or people who just simply want to reminisce about their time spent in Germany.
By far my MOST popular post on the blog which brings up many happy memories for many of my readers who have at some point in their life lived in Germany. AFN Wiesbaden Radio also shared it on their FB page and it just exploded with their followers. I watched in amazement as this post brought in 370,000 views within a few days and jumped for joy like a little girl in a candy shop!
I was inspired to write this post have making a big boo-boo in Germany when I had said "Happy Birthday" to a German a day or two before their birthday. As an American, we don't generally believe it's bad luck to wish "Happy Birthday" before the birthday. We're completely comfortable with celebrating our birthdays before or after our actual date of birth. Here in Germany? NOPE! Ehhh! WRONG! And boy did I get the second degree for it!
This turned out to be both a beloved post by many and a very controversial one as people felt my statements were ignorant and judgemental, but my statements had been based on personal experience and observations. I KNOW there is more to Germans than just bratwurst and beer. But surprisingly, many people agreed with me or generally found the post to be quite hilarious.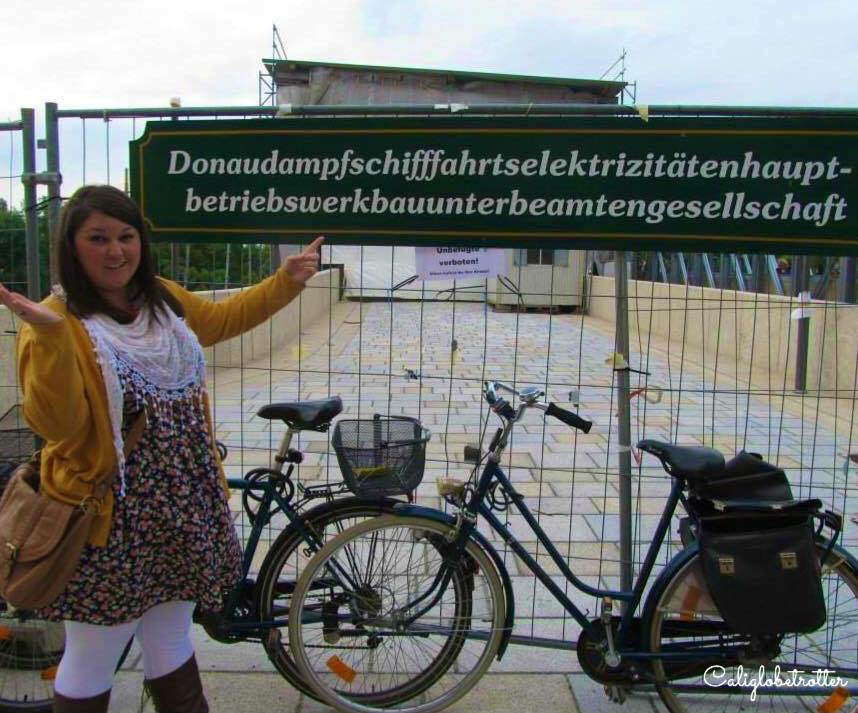 I was quite surprised that this post was so popular, but I guess people enjoy reading interesting facts that aren't every day knowledge. From beer drinking stats to the longest word in German (no wonder they don't play scrabble!) this post is quite entertaining to read! And a heads up, a Part II has been in the works!
When I wrote this post, I as under the impression no one would read it because it was just about Lederhosen and Dirndls, but how wrong I was! Readers are actually interested in learning more about the traditional Tracht most specifically worn in Bavaria which has seen a revival of popularity in the last decade.
5 Most Popular Travel Posts
Expat posts aside, it was quite intriguing to see which travel posts made it in the top 5, as it's such hard competition out there to get recognized as a good travel blogger when there are so many other more wonderful travel bloggers than myself.
Nothing better than a list of amazing places to visit in one of the most beautiful countries in the world. There's plenty to see and so little time, but hopefully I can encourage others to consider traveling to Germany, to even some under the radar, overlooked places!
Written during a time I was a bit homesick for California, turned out to be one of my most popular posts as everyone loves a good California post! There is so much to see in California, and if you consider going a road trip from South to North (or vice versa), you could manage to see everything on the list!
I was quite surprised to see this post sky rocket, but I guess it makes sense when you're looking to take advantage of a few precious hours during a layover to visit Frankfurt. I found Frankfurt to be mostly a new, modern, business center, but the historic center was quick and easy to explore before a flight home.
I'm actually not so surprised to see this post among the top contenders as it's definitely one of those picturesque towns in Germany you JUST have to see at least once in your life. It's like stepping into a fairy tale book strolling through all of the romantic cobbled-stoned allies.
Again, not so surprised that this post did so well, as Schloss Neuschwanstein is by far one of the most popular destinations for visitors to Germany. It's the most iconic and romantic castle of them all and everyone is a little hopeless romantic. This post isn't just about the pretty castle, but helpful tips for visiting the castle.
5 of My Favorite Posts
I love writing all of my posts and look forward to sharing them, but some I get more excited about than others and am bursting with joy to share such hidden gems or delicious and fun experiences!
If you read California Globetrotter or follow me on Instagram, then you know HOW OBSESSED I am with picturesque, half-timbered towns in Germany! So, I was quite excited when I finally hand enough adorable towns to make a blog and share them with you. And don't worry, more will continuously be added to the list because I just can't get enough!
I've recently become a big fan of street art and was so excited to find some cute murals in Nashville to poss in front of. I always love a good photo shoot! But I was more excited to share them because they were just so dang awesome and where I live, we aren't hip enough yet to have street art.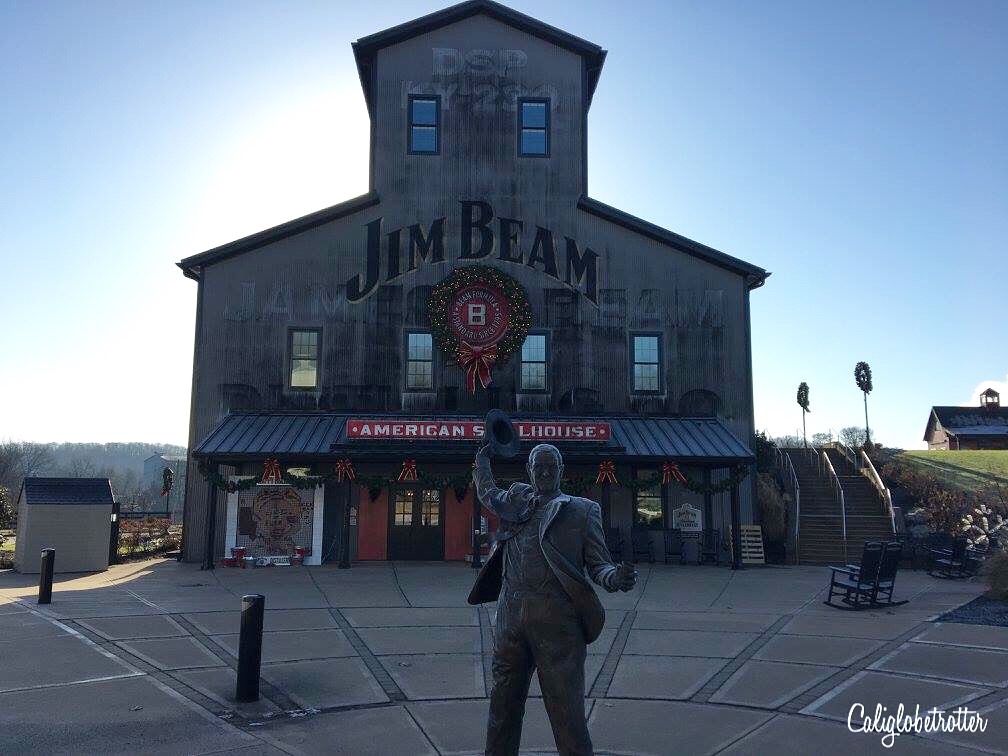 Ok, I have to be honest. I was most excited to write about this post because it involved a lot of drinking of alcohol! I love writing all my posts, but add some alcohol in there and you got yourself a helluva good time! And sharing this good alcohol, along with some interesting history made for a fun post! Plus, I couldn't help imagining bootleggers hiding out in the woods to brew their bourbon!
As previously mentioned, I'm a little addicted to adorable half-timbered towns. I had visited Bacharach as a teenager but hardly remembered much other than getting my finger slammed in a closet door up at the Bacharach Castle hostel. So, I really wanted to go back, and it was even more impressive and beautiful than I could have remembered. And I was sooo excited to share this post not just because of the picture perfect town, but because they also had Riesling Ice Cream!!
This has been my newest favorite post to write because it's an entire post JUST about coffee and cake! And yes, we really did drive to Vienna and home again in one day, just so I could have cake for my birthday! Spoiled! And since this day, I have been on a coffee and cake binge hunt! So stay tuned for more yummy coffeehouses with good cake!
7 Favorite Pictures
7 because 5 was too hard to narrow it down. In the last couple of years, especially since buying a new camera, my hobby became an obsession. A greedy one at that if you ask my husband. I hardly ever share the camera anymore because I'm constantly snapping pictures around every corner. Perhaps we should invest in a second camera haha. Nonetheless, I like to think that my photography skills have massively improved since becoming a blogger, always looks for new angles or that one picture perfect photo.
There is something incredibly timeless about this picture. I just love it. My husband caught me enjoying a view of the castle, right when the wind picked up. Plus, it's my favorite dress!
It took me 3+ years to finally find the time to visit the Munich Residenz, but only because I wasn't interested. On the outside, it looked like a bunch of buildings. But how wrong I was! The inside is incredibly immaculate and the Green Gallery was especially breathtaking.
One can never have too many pictures of Schloss Neuschwanstein. It's the epitome of all castles and where hopeless romantics go to dream. This particular picture is a favorite because the autumn was absolutely perfect when we went, and I'll always remember taking my family and friends here on this particular day, before our wedding.
I told you this town was absolutely picturesque! Postcard perfect if you ask me! I don't even think I need to describe more as to why this is one of my all time favorite pictures!
Another serious obsession, is my love of castles. Europe certainly has no shortage of romantic castles, and I plan to visit ALLL of them! Hopefully! I discovered this castle while scrolling on Pinterest and knew we had to go. So we took advantage of a beautiful early spring day.
For New Years Eve 2015 we went to Prague and were greeted with glorious weather and when I discovered this park I knew I had to do for only one reason. Swans. If you must know, another obsession. They make any picture looks graceful and picture perfect, especially with the back drop of the Charles Bridge!
Did you think I would skip my adopted home town? By far one of the most beautiful towns in Bavaria and I'm so incredibly lucky I can call this home! Summer 2016 was a wonderful summer, even if it felt more like spring most nights, but we have some of the best weather in Bavaria, which makes for some great photo taking!
So, I'd like to say a big thank you again to all of my readers who continue to stop by California Globetrotter. A big thank you to my darling husband who has put up with being dragged along to every.single.location, torturous moments of taking my picture and for supporting my love of travel and being by my side every step of the way!