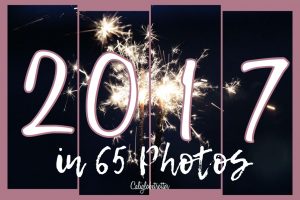 2016 was already an amazing year full of travels, an engagement and a marriage, and as if 2016 couldn't possibly be topped, 2017 came in at a VERY close second with an epic honeymoon road trip through the Balkans, many day trips to adorable half-timbered towns, a Thanksgiving visitor and a plethora of  Christmas markets! In all total, this year we DROVE to 11 countries + Germany (obviously) for a grand total of 45 days!! Poor Emma needs a rest!
Did you find travel inspiration here? PIN IT FOR LATER!!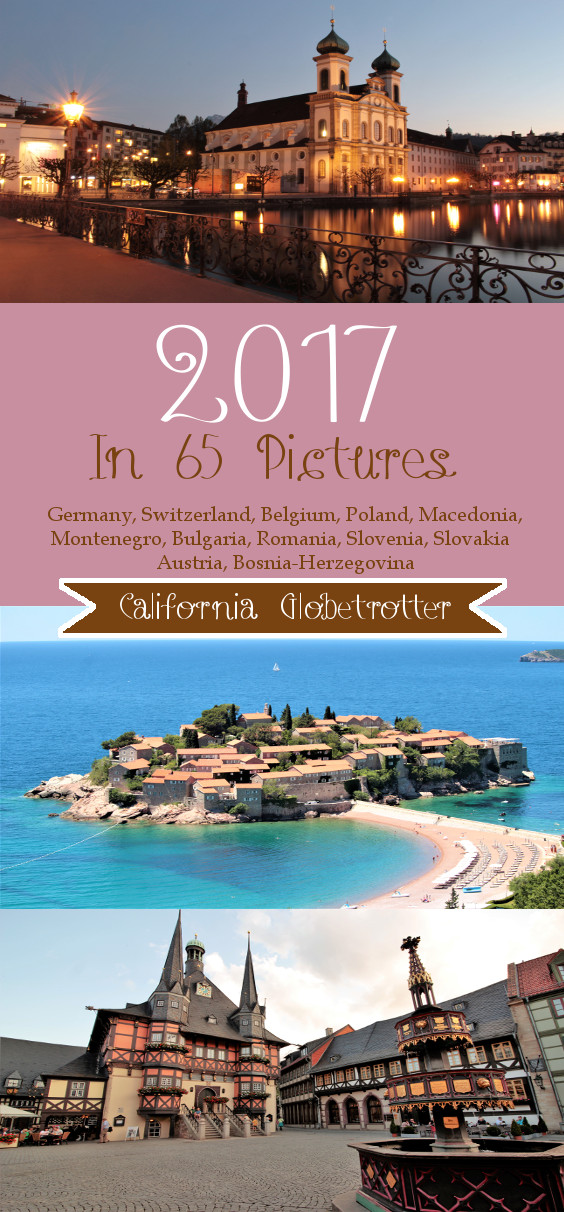 Each year begins out full of hope for new adventures and new places to be discovered, but always with a slight tinge of fear that we won't make it to all the places we want to go. The world is enormous and I am only in one small corner of the world. But I always have to remind myself that I can't see the whole world in a year and there is still plenty of time! One stamp at a time! One road trip at a time. One weekend trip at a time.
However, with all of our travels, meant that the blog prospered a bit more as we decided to try to take it up a notch on the blog. Yet, by the end of the year, I feel slightly burnt out on the constant blogging, editing photos, sharing, pinning and networking. For the month of December, I felt I needed to step back and take a break, disconnect from the computer and the phone and enjoy the holiday season.
It's unlike me, but I even have NOTHING planned for 2018 yet! I know, shocking. I sort of wonder if I am currently going through a travel burn out, while also at the same time, making plans for the future, which will be announced once everything is official. Nonetheless, there will be plenty of day trips to come, I'm sure a few trips and a big life change! So stay tuned or 2018!!
January
We kick-started our year freezing our butts off by exploring the southern portion of the Romantic Road. We had glorious blue skies and pure white sparkling snow as we meandered our way through small Bavarian villages like Wildsteig for a beautiful shot of their iconic chapel, checking out Rotterbuch Abbey and the impressively, jaw-dropping Wieskirche before spending some time in Füssen and Schwangau, catching a glimpse of Schloss Neuschwanstein covered in that pretty white powdery cold stuff!
Read: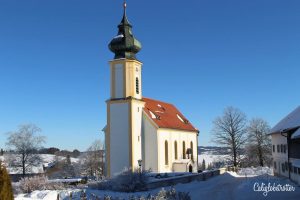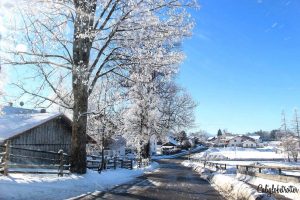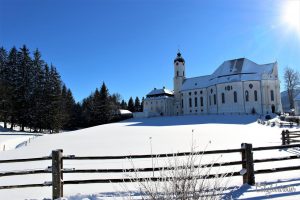 February
As the year started to pick up speed, we found ourselves continuing our exploration along the Romantic Road and visiting some of the half-timbered towns along the trail, a two for one deal! We hit up Nördlingen and Dinkelsbühl, two beautiful, less touristy half-timbered towns still surrounded by their medieval walls, in comparison to the more popular Rothenburg ob der Tauber. February is also my birthday month and for some reason, we always find ourselves in Austria for my birthday, and this year was no different. We literally drove to Vienna for the day JUST FOR CAKE!
Read: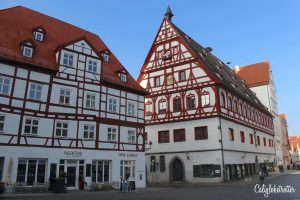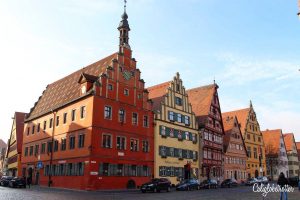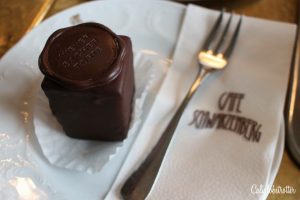 March
And because there's so much to see along the Romantic Road, our explorations continued even into March by visiting Landsberg am Lech and Augsburg, some lesser known and easily overlooked towns along the route, which if one has extra time could stop and take a quick peek. Augsburg's City Hall had an impressive Golden Hall that earned its name for a reason!
Read: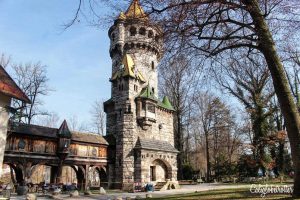 April
April saw my addiction and LOVE of half-timbered towns taken to a whole new level! The month began with a day trip to Miltenberg, Michelstadt and Heppenheim, all of which I still dream about! They have some of the most beautiful houses and city halls I've ever seen! The following weekend we found ourselves celebrating our non-marriage 4th anniversary in Lucerne, Switzerland with perfect spring weather, delicious fondue and a boat ride across Lake Lucerne to a Bergbahn ride up to Mount Rigi-Kulm. It's still acceptable to celebrate this anniversary, right? The end of the month saw another day trip to yet another half-timbered town which became one of my favorites, Idstein.
Read: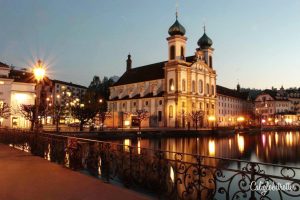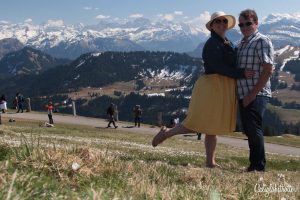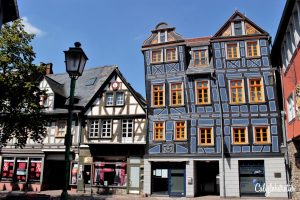 May & June 
As we were gearing up for our EPIC two week honeymoon road trip through the Balkans, May & June had no other trips before and after. We had originally planned to go to Italy (Almafi Coast, Sorrento, Siena and Verona) for our honeymoon but we decided we were ready to explore somewhere new with fascinating culture, history, cuisine and architecture! And we LOVED every minute of it (almost!) Stay tuned for the ultimate road trip guide!
Read: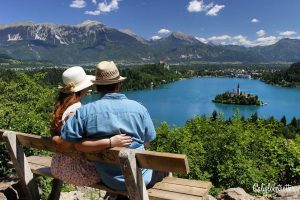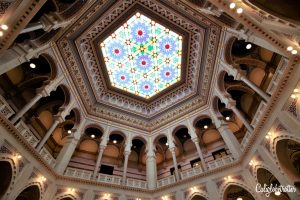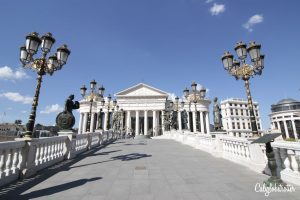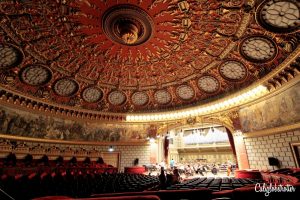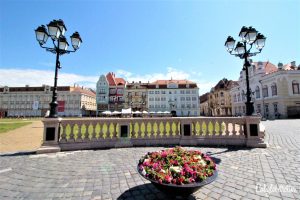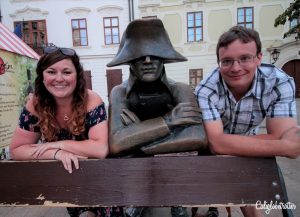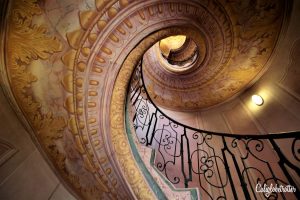 July
July saw some sporadic travel plans appear out of nowhere. My mom had points she needed to use or loose and they couldn't use them, so we planned a last minute weekend trip back to Brussels, Belgium for chocolate, beer, mussels, frites and beautiful architecture! July is also my husband's birthday month and we had planned to go to Berlin but somehow and for some reason, we completely cancelled the trip, thought we weren't going to go anywhere and soon found ourselves indulging in yet MORE half-timbered towns in the Harz (Quedlinburg, Wernigerode and Goslar) with a ride aboard the historic steam train to the Brocken. Best of all, we discovered the smallest house in Germany!
Read: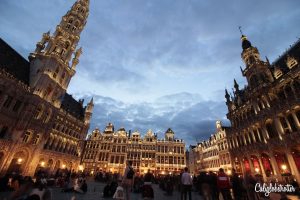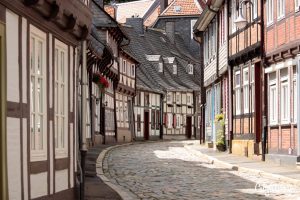 August
A good friend of mine came to our wedding back in October 2016 and with all the hustle and bustle, I barely got the chance to catch up with her as it was the first time in almost 10 years since I had last seen her. So, we decided we would finally visit her in Poland and make a road trip out of it! So, before we got to Gdańsk for a weekend of catching up, we stopped in Pozńan for a day. On the return journey, we stopped in Wroclaw and played with some gnomes! While we were in Poland, we stuffed ourselves with a ton of delicious traditional Polish cuisine. It was love at first bite!
Read: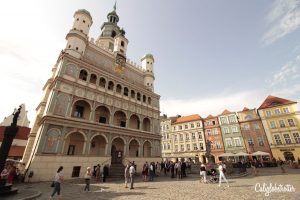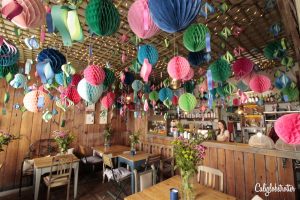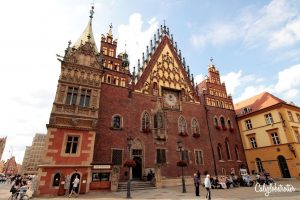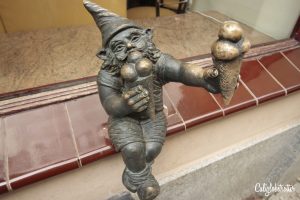 September
Even though the summer might have ended early weather-wise, the early appearance of autumn meant that Germany enjoyed crisp cool mornings and warm and sunny afternoons making for the perfect weather for a day trip. Back in 2014 a friend came to stay with me while she looked for a teaching job as well, and we made a day trip to Passau. Unfortunately, we didn't pay any attention to the weather or the public holiday and it made for a slightly cold and miserable day. This year, we decided to give Passau a second go and it turned out to be the best decision ever! While there we enjoyed a 30 minute organ concert inside the Passau Cathedral on the world's largest cathedral organ!
Read: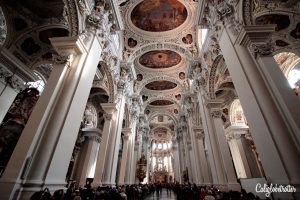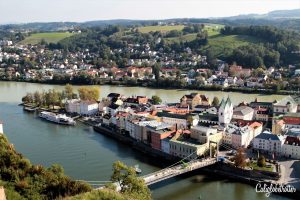 October
The entire month of October was glorious and what we often call an "Altweibersommer" (Golden October) in Germany. So, in my free time, I spent my afternoons walking around my beautiful adopted German hometown of Regensburg, capturing every crevice, every beautiful spot in the fear that one day we might leave and I would never have these pictures. Now, I have them forever! Mid-October we decided to head back to Munich and explore it since the weather was so wonderful. Every time we had EVER been, the weather was gloomy, cold or rainy. End of October, we celebrated our first wedding anniversary and decided to take advantage of the 1-year vignette sticker on our car we were forced to by when we went to Lucerne, so we went to the canton of Appenzell, Switzerland to explore one of the most colorful villages in Switzerland before taking a cable car up the Ebenalp and doing a bit of hiking down to the Aescher, the most beautiful restaurant in the world!
Read: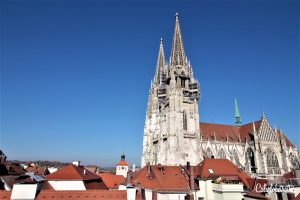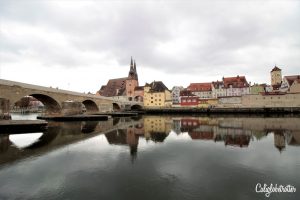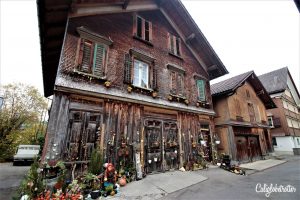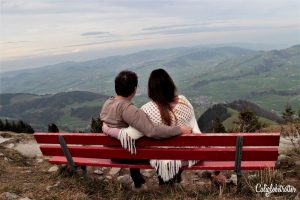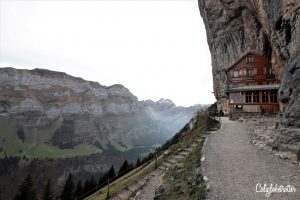 November & December
Beginning of November we went on yet another day trip, this time to Wartburg Castle near the town of Eisenach in Thuringia, which is a beautiful conglomeration of architectural styles, including some half-timbered aspects. In the town of Eisenach, we discovered the narrowest house in Germany! Later, at the end of the month, for the first time in 5 years, I finally had a visitor for Thanksgiving and for the Christmas Markets! My step-mama came and we enjoyed a lovely goose and all the goods that go with a traditional Thanksgiving. Then, we introduced her to the most wonderful time of year in Germany and we hit up the following Christmas Markets: Heidelberg, Esslingen, Ludwigsburg, Regensburg & Thurn and Taxis, Nuremberg for the Christkind opening ceremony. After she left, we ventured into the Bavarian Forest to the Schweinhütter Waldweihnachtsmarkt and a weekend trip to Vienna to meet a fellow blogger friend, David from Travelsewhere who showed us around all the best markets! End of December, we made a VERY sporadic day trip with our niece and nephew to the Black Forest to check out the largest waterfall in Germany AND two of the world's largest cuckoo clocks, all covered in snow!
Read: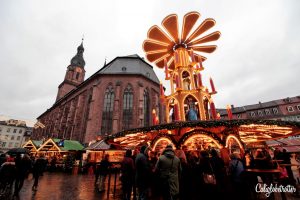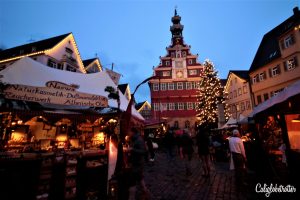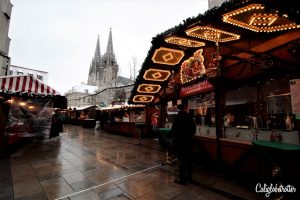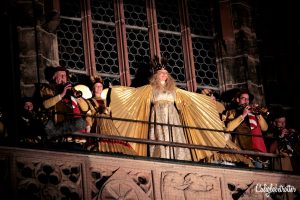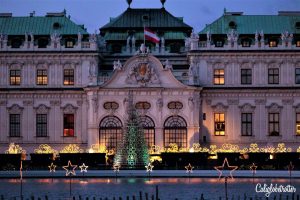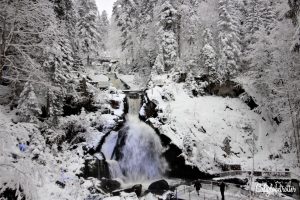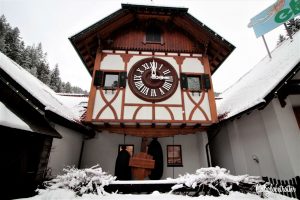 Bonus Moment:
In true Hans and Lolo fashion, we discovered at 7:30pm that the city of Salzburg put on a firework show and by 8pm on New Year's Eve, after already finishing our dinner, we hopped in the car and were driving to Salzburg. By 10:30pm we snagged ourselves a place along the Salzach River with a view of the Hohensalzburg Fortress and the Old Town while sipping on champagne. Right as the clock struck midnight, we were bringing in the New Year beneath a shower of fireworks from every which direction! And, as we do best, we were on the road again and home in our beds by 3:30am! Quite possibly the most spontaneous thing we've ever done and was quite exciting to bring in the New Year in such a way!
Read: New Year's Eve in Salzburg