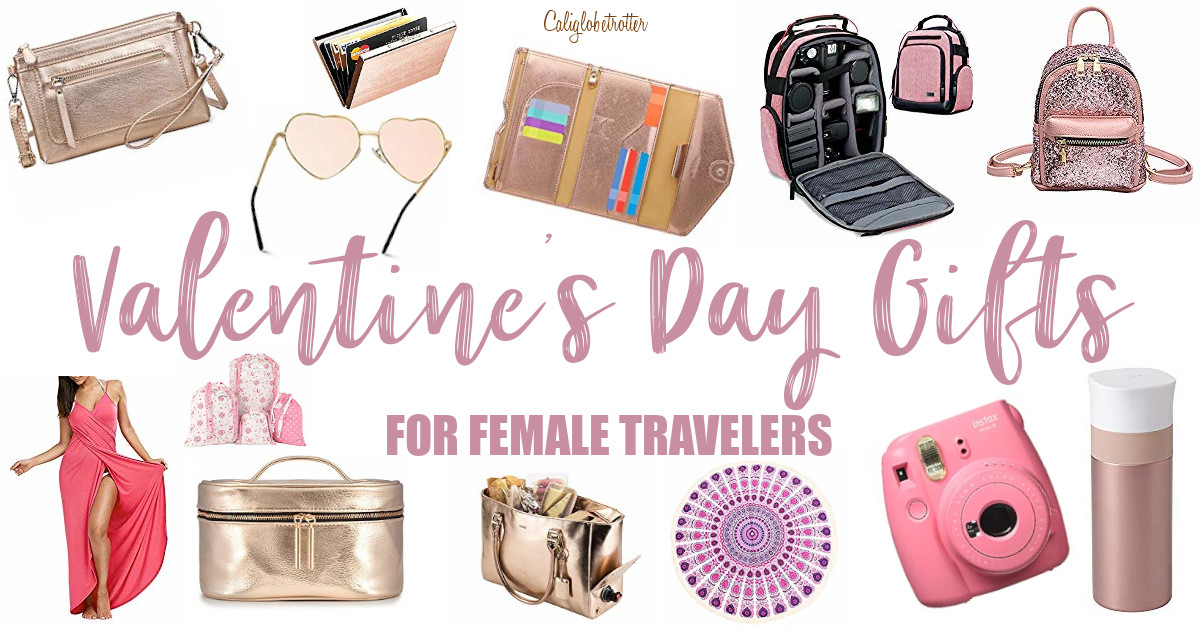 Disclaimer: This post contains affiliate links. If you click on one and make a purchase, I might make a little extra spending money, at no extra cost to you. As always, all opinions are my own and these products/services have been found useful during our travels and come highly recommended to you from yours truly!
With Valentine's Day quickly approaching, cafes, restaurants and bars are all likely decked out top to bottom in frilly heart confetti and red balloons and streamers while flower shops are gearing up for the biggest day in sales as husbands and boyfriends run to grab a bouquet of red roses to express their love. Love is certainly in the air! Ok, maybe not really here in Germany (sadly) but that doesn't stop me from still getting excited that it's the season of love! 
Have a Travelholic Girlfriend or Wife? PIN IT FOR LATER!!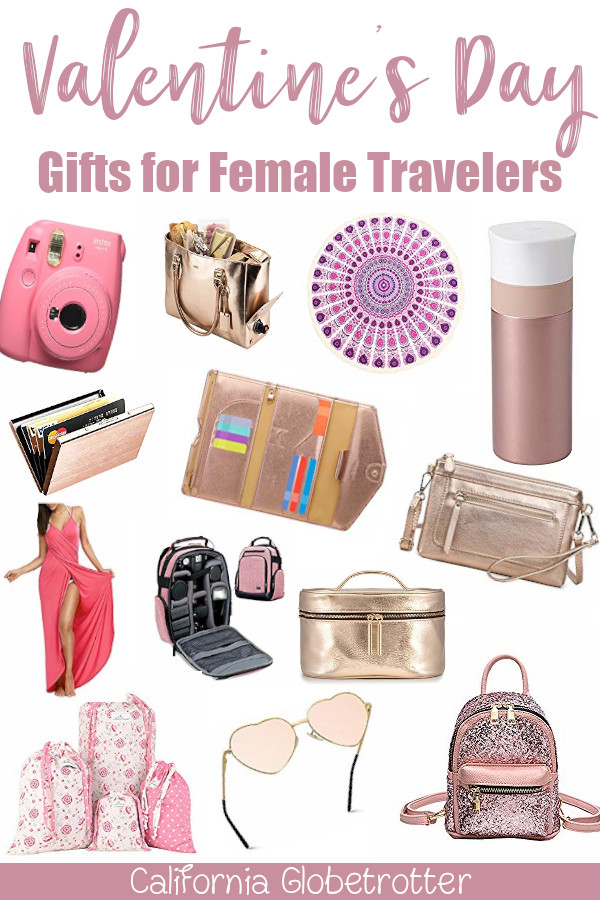 But gifting chocolates and a bouquet of flowers and perhaps a sweet piece of jewelry expressing one's love seems like a repetitive, predictable overkill, so what do you get the girl you love to spice up this Valentine's Day? Well, if your dating a girl like me who thinks of absolutely NOTHING else other than travel and who could care LESS about the chocolates and roses, then these following 25 La Vie en Rose Gold travel gifts are the perfect way to express you eternal love! Well, as far as one can besides sweeping her off for a romantic vacation around the world! 
If you know me, you know HOW obsessed I am with everything Rose Gold, so much so, that even my wedding was Rose Gold, shades of Dusty Rose and Brown! Many of the items I have myself or have found in town in Regensburg and badly wanted it for myself, but my pre-buyer's remorse keeps me from splurging… too often. But everything comes personally recommended from myself as items I personally will or would like to buy myself one day!
Pretty in Rose Gold Travel Gear
Girls Cute Sequin Mini Backpack Leather Purse Women Backpack Leather Cross Body Bag Pink

As my husband can confirm, I begged and nugged him every time we walked past a store in town and pointed out the rose gold glitter backpack for Christmas. And one day, it was no longer in the window and I thought perhaps he bought it. Sadly, he didn't and they never got another one in. So, I searched until I found a similar one! This rose gold mini backpack is cute for holding your basic necessities!

Price: $24.99
Large Rose Gold Metallic Cosmetic Makeup Toiletry Bag

While recently looking for a new travel bag for when we have longer holidays, I discovered this zip up cosmetic toiletry bag, big enough to hold not just my makeup and hair products, but even some of my husbands so as to save space and not have two individuals toiletry bags. Couldn't be more perfect!

Price: $15.95
deweisn Tri-Fold Lighted Vanity Makeup Mirror with 21 LED Lights,3X/2X Magnification Mirror,Touch Sensor Switch, Two Power Supply Mode Tabletop Makeup Mirror,Travel Cosmetic Mirror (Rose Gold)

Not your typical travel gear, but there have been plenty of times I have needed a cosmetic mirror while traveling, especially when there aren't enough mirrors in the room and the bathroom is in use for long periods of time. Or perhaps the lighting in the hotel room is not enough and therefore I sought to find a lightweight & compact mirror that I could easily take with me on my journeys. 

Price: $21.98
OXO BREW Thermal Travel Mug, 12 oz, Rose Gold

For the girl always on the go who can't function without her cup of tea (or coffee), this shimmery rose gold tumbler is the perfect way to have a cuppa on the go! Easy to open while driving and keeps your tea warm longer, you'll never have to worry about going without!

Price: $15.39
Fujifilm Instax Mini 9 Instant Camera – Flamingo Pink

If you're an Instragram addict like myself and love taking selfies to capture the moment, then this playful camera is a fun way to make memories together, producing perfect selfies every time! I'm personally still waiting for my very own!

Price: $59.00
G by GUESS Women's Mallory6 Rose Gold

If you would rather trade in your dress for a comfy pair of jeans and cute sneakers, then these rose gold shoes are the best way to make your casual outfit sparkle! 

Price: $29.99-$34.99
Silk Sleep Adjustable Eye Mask (light pink)

No matter where I go, every single day I have to sleep with my sleep mask on as the light from my hubby's phone keeps me awake. This adorable pink sleep mask comes in a pouch which you can use to help keep in clean while traveling! 

Price: $9.99
Fitbit Versa 2 Health & Fitness Smartwatch with Heart Rate, Music, Alexa Built-in, Sleep & Swim Tracking, Petal/Copper Rose, One Size (S & L Bands Included)

Perfect for the conscientious health traveler who wants to keep track of how many footsteps they've walked during all those endless hours wandering through city centers.

Price: $149.99
Women's Sexy Dress Spaghetti Strap Backless Solid Beach Dress Bikini Cover Up Pink

Get your sweetie this simple and sweet maxi cover up dress perfect for any beach trip or afternoon pool side to quickly change and go without the hassle of bringing a bunch of clothes with her! 

Price: $15.99
I hope you were able to find some inspirational travel related gifts for the girl of your dreams! Wishing you both a wonderful Valentine's Day and tons of adventures! 
Other Related Gifts for Her:
Fabulous Stocking Stuffers for Mrs. Traveler
13 Fabulous Birthday Gifts for Miss Traveler
Stylish carry-on Essentials for the Lady Traveler
10 Gifts Every Female Traveler Should Have
Liked this post? PIN IT FOR LATER!!