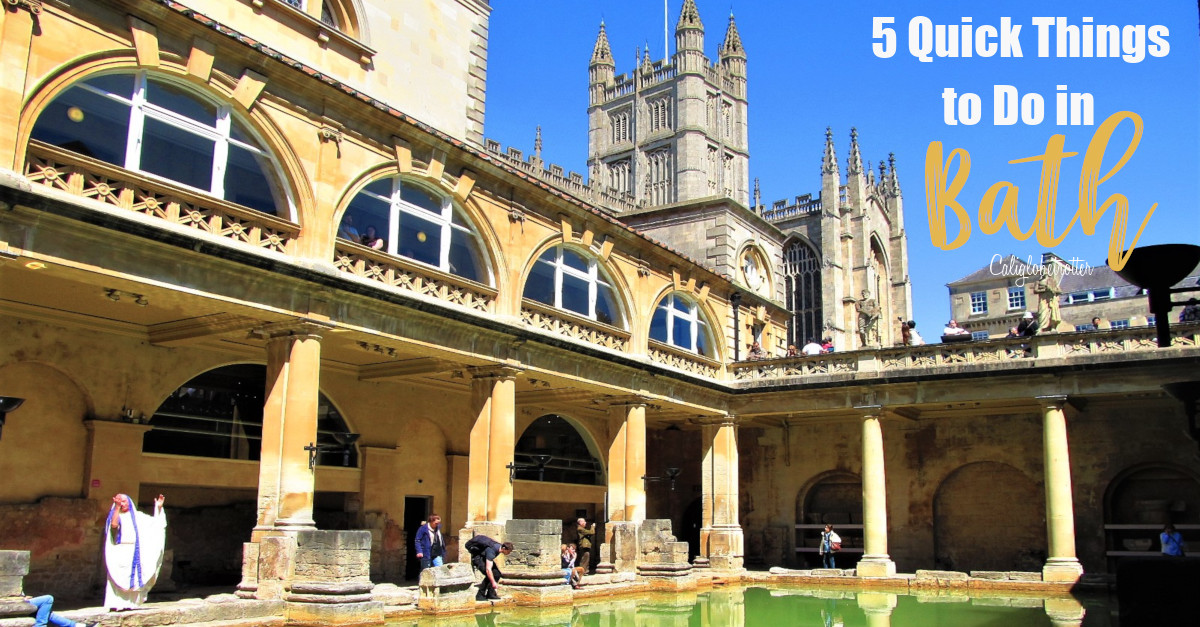 Disclaimer: This post contains affiliate links. If you click on one and make a purchase, I might make a little extra spending money, at no extra cost to you. As always, all opinions are my own and these products/services have been found useful during our travels and come highly recommended to you from yours truly!
Bath is a magnificent example of fine Georgian architecture with its endless expanse of stone, lining every street and alley throughout the entire town. It is a compact city among the rolling green hills of the Avon is in the distance. The Romans had created England's first ever spa resort here and ever since the 18th century people have been coming here to admire the ancient Roman Baths.
Headed to Bath? PIN IT FOR LATER!!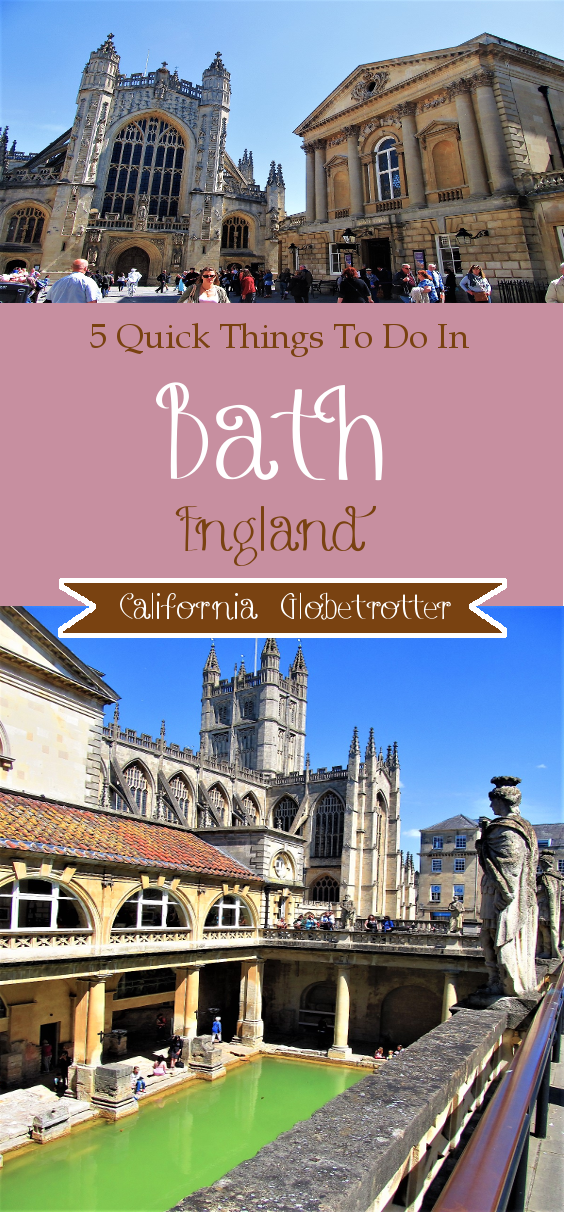 How to AVOID Looking Like a Tourist in Europe
Your Essential Guide to Europe
Bath is an easy day trip from London if one is looking to escape from the hustle and bustle of big city life and can also be combined with a weekend trip to the Cotswolds, as Bath is just on the edge of this beautiful region in England!
1. Bath Abbey
According to legend, God dictated the form of the church to a bishop in a dream. The story has been immortalized in carvings on the church which can be found right next to the Roman Baths.  It is an Anglican parish church which was once a Benedictine monastery that had been founded in the 7th century. It is large enough to old 1,200 people and is in the shape of a crucifix. For entry to the church, you are kindly asked to make a small donation.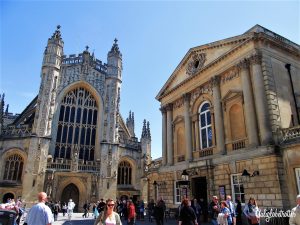 Suggested donation:
Adult £4
Children & Students £2
Families £10
2. The Roman Baths
Bath's main attraction are without a doubt the Roman Baths which were built in the 1st century and are considered England's greatest memorial to the Roman era. It is perfectly preserved and wasn't discovered until the 1870s. As you walk around the Baths, you will discover that there are several different bathing pools.
As you walk into the baths, you start on the second story of the Baths and overlook the bright green bath water, which flows from a spring at the corner of the bath. The water here is a constant temperature of 115*F (46*C). Around the edge of the bath, there are nine statues which honor the Roman governors of Britannica such as Julius Caesar.
Unfortunately, these Roman Baths are not open to the public for swimming. The water looks extremely green and dirty, but don't be alarmed. It's just because algae is growing in it now. When the Romans used it, the water would have been lighter because there would have been a roof over the pool. In Roman Britain, this building was the highest building in all of England and was quite the achievement at that time. From the rooftop terrace, you will have a great view of Bath Abbey and it will be a family-friendly activity for everyone!
As you walk further around the Roman Baths, you will walk inside the building and face left out of a window at another bath. Here, the King's Bath, has been constantly bubbling up warm water since the 12th century. Here the Romans built a reservoir beneath the bath to supply the bath with hot water. Those smart Roman engineers!
While walking around the Roman Baths, there was a strange looking man making prayer like moves and I wondered if he was just here for show or for some other purpose. I mean after all, its just water, right?? Come to find out, the Roman Baths employ costumed characters who walk around and bring to life the history. You could meet a Roman soldier or a Roman lady. Or in my case, you will see the priest Gaius Calpernius Receptus walking around. These characters are based on real people dating back 2,000 years based on evidence found at the Bath.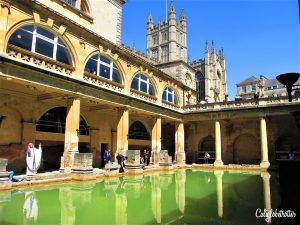 3. Parade Gardens
Just behind the Bath Abbey, you can find a pleasant and quiet park called the Parade Gardens to take a few minutes and relax in. You will find that this park is void of any noisemakers, as you have to pay to get in! But don't worry, its not going to break the bank! Just a whopping .80p will get you into the park and you can enjoy a relaxing view of the River Avon and the Pulteney Bridge just off in the distance.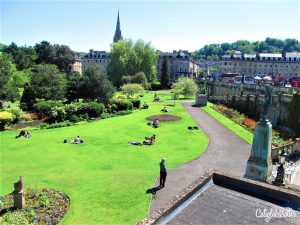 4. Pulteney Bridge
Just to the left of the park is one of the main sights to see in Bath, the triple arched stone bridge, the Pulteney Bridge with the River Avon flowing beneath.  Completed in 1774, this bridge is only one of four bridges in the world which is lined with little shops on both sides and surprisingly! Surprisingly, it isn't closed to vehicle traffic! Because of its magnificent example of Georgian architecture, it is a World Heritage Site! Just below the bridge is a weir, which is designed to alter the flow characteristics of a river. Connecting the River Thames at Reading to the Bristol Channel, the Kennet and Avon Canal is one of Britain's most popular long-distance, waterside cycling and walking routes taking you through some of England's most stunning landscape and is one of the most beautiful canal cities in Europe!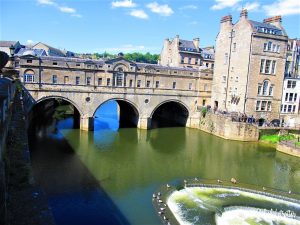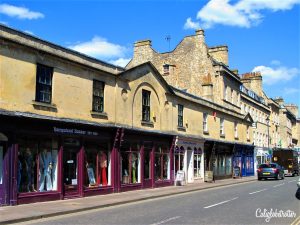 The Circus & Royal Crescent
Further ahead, up a somewhat steadily increasing hill and a bit off to the left, you will come upon the Circus. No, not the kind of circus where men in red tail suits convince the tiger to jump through a hula-hoop. This is another fine example of Georgian architecture and was a daring break away from the more typical square. Instead, this "square" is actually a circle divided into three segments with a small park in the middle. Originally called the King's Circus, they were designed as townhouses and the circular form combined with Gay Street, created the image of a key.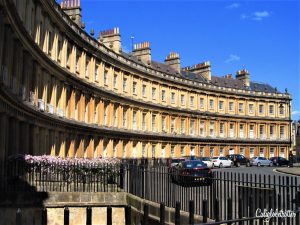 When standing in the Circus, walk down Brock Street and this will lead you to The Royal Crescent. This street is considered to be the most majestic street in all of Britain which is in the form of a half circle. Here you can have a glimpse of what it was like for many 18th-century aristocrats who lived here. No. 1 Royal Crescent is probably where the Duke of York lived at one time and is open to the public to get a glimpse into the past as it is still furnished in such detail.
Jane Austen is one of the more famous residents of the Royal Crescent and you have the option of visiting the house where she lived. The museum gives you a glimpse into the life of a local during the Regency times and display anything and everything that would have inspired Jane Austen's novels from food, fashion and society.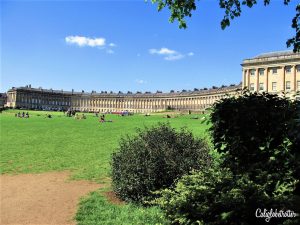 Directly in front of the Royal Crescent is the Royal Victoria Park which is a sea of green grass, a perfect location to stop and enjoy a little picnic or just soak up some sun!
BONUS: The Boston Tea Party for a Flapjack
As we meandered through the streets from the Royal Crescent and back down into the city center, we stumbled upon a little blue café, called the Boston Tea Party where we plopped down and had an English Breakfast Tea for Two. While at the cash register, I sporadically bought the first thing in the naughty treats window, which happened to be a raspberry, coconut and chocolate Flapjack. What is a flapjack you might ask? Well it's kind like a granola bar with honey and coconut with chocolate melted and hardened on the top. This was soooo delicious, we went back in and bought a second! This place was definitely a youngsters hang out of a variety of people from the dreadlocks to preppy school girls and tourists. Be sure to stumble (on purpose, of course!) on this cute little chain café and enjoy an afternoon under some trees and people watch!
Address: 19 Kingsmead Sq, Bath, BA1 2AE
If you're interested in visiting London and are looking for more information, I highly recommend using the Lonely Planet England Travel Guide! I've recently converted to LP's more thoroughly detailed travel guides which I find way more useful, but I am still a big fan of DK Travel Guides!

Disclaimer: This post contains affiliate links. If you click on one and make a purchase, I might make a little extra spending money, at no extra cost to you. As always, all opinions are my own and these products/services have been found useful during our travels and come highly recommended to you from yours truly!
Day Trips in England:
A Traditional London Itinerary with the London Pass
Weekend Itinerary to the Cotswolds
Brighton: England's Seaside Pleasure
Liked this post? PIN IT FOR LATER!!