There is so much to see and do sometimes you don't know where to begin! Just a little list to get you started on some ideas of things you need to see, do and eat when you make a trip to Germany!!

1. You can't come to Germany without going to Neuschwanstein Castle
2. If you're near the castle, then you need to go to the German Alps and go to Zugspitze – the tallest mountain in Germany
3. Eat a schnitzel, pork or veil. With pommes!
4. Climb the Peterskirche in Munich which will offer amazing views like this:
5. Go to Oktoberfest in Munich at least once and then try to find your way home, drunk
6. Visit Nuremberg and stroll the river walkways and then take a tour of the darker history from WWII
7. Eat a Bavarian breakfast with a Weizen
8. Take a boat ride on the Herrnchiemsee to visit the Herrnchiemsee Palace
9. Spend many hours socializing in a beer garden drinking a beer on a nice sunny day
10. Watch the raising of the Maipole on May 1st
11. Take a boat ride down the Danube or the Rhine
12. Dance in a disco until the sun rise
13. Then eat a Döner kebab
14. Go to Starkbierfest
15. Go to the Regensburg Bürgerfest ever two years
16. Take your lover to Heidelberg and stroll along the Neckar river or the city center
17. Rent a paddle boat in Heidelberg and float down the Neckar and under the Alte Brücke (Old Bridge) on a warm sunny day
18. Climb the stairs of the tallest cathedral in the world in Ulm
19. Follow the Romantic Trail from from Würzburg, via Augsburg, to Füssen
20. Go to a wine festival in Würzburg and drink on the Old Main Bridge
21. Check out the world's largest fresco at the Würzburg Residence
22. Eat a Black Forest Cherry Cake in the Black Forest
23. Visit the largest Cuckoo clocks in the world in the Black Forest
24. Eat a traditional Schweinebraten mit Knödel (Roasted Pork with a potato dumpling)
25. Go to the Munich Hofbräuhaus at least once and rub elbows with tourists and very traditional Bavarians in full Lederhosen
26. Act like a local and enjoy a BBQ along any river in a nice patch of grass during the summer
27. Smoke shisha at one of the many hookah bars
28. Eat a Krapfen during Faschingzeit
29. Celebrate Fasching in Cologne during the "Crazy Days!"
30. Check out the Cologne Cathedral which took 700 years to build
31. Go to a concentration camp at least once
32. Listen to some German rap
33. Try speaking German or having a conversation in German with a German
34. Straddle the line which designates where the Berlin Wall divided East & West Berlin
35. Visit Checkpoint Charlie
36. Check out the Frauenkirche in Dresden which has been completely restored
37. Eat a bratwurst with sauerkraut
38. Go to a thermal pool/spa/sauna…naked at least once
39. Drive 150+ mph on the Autobahn in an Audi or BMW
40. Join a Stammtisch group
41. Drink a Rauchbier (Smoked Beer) in Bamberg
42. Hike through the Bavarian Forest
43. Watch an Autumn Almabtrieb in September/October as the herders bring the cattle back down from the Alps.
44. Go to the world's oldest monastery brewery at Weltenburg Abbey
45. Buy a pair of Lederhosen or Dirndl
46. Go to Europa-Park
47. Walk the Medieval walls that still surround Rothenburg ob der Tauber
48. Go to the Landshuter Hochzeit every 4 years in Landshut
49. Go to the flower island of Mainau on Lake Constance (Bodensee)
50. Listen/watch some Alpine horn music
51. Stand among the Memorial to the Murdered Jews of Europe blocks in Berlin
52. Drink Glühwein at the Christmas markets
53. Go to as many Christmas markets as possible
54. Take a tour inside the Reichstag in Berlin
55. Go to Eagle's Nest and eat lunch there  (Kehlsteinhaus) in Berchtesgaden
56. Ride in the cable car in Rüdesheim which overlooks the surrounding vineyards
57. Hike the Bastei just SE of Dresden over the Elbe River
58. Visit the old town center of Regensburg which escaped damaged from WWII
59. Go to a German soccer game
60. Take a long bike ride through the German countryside or along the rivers
61. Go to Hohenzollern Castle, but not during the winter!
62. Listen to the Marienplatz clock tower chime in Munich
63. Take a drive to Burg Eltz
64. Stroll through the Deutsches Museum in Munich
65. Follow the German Fairytale route
66. Visit the birthplace of Beethoven in Bonn
67. Check out the romantic fairytale fortress of Schwerin Castle
68. Ride an ICE train
69. Eat white asparagus during Spargel season!
70. Mix a Weizen and Cola together to make a ColaWeizen
71. Mix Coke and Fanta together to make a Spezi
72. Go to the Burghausen Castle which is Europe's longest castle
73. Eat a roasted duck in gravy sauce
74. Listen to some traditional Bavarian folk music
75. Go watch the Passion Play in Oberammergau every 10 years
76. Stay the night in a castle at the Bacharach castle overlooking the Rhine river
77. Visit the Loreley Rock on the Rhine river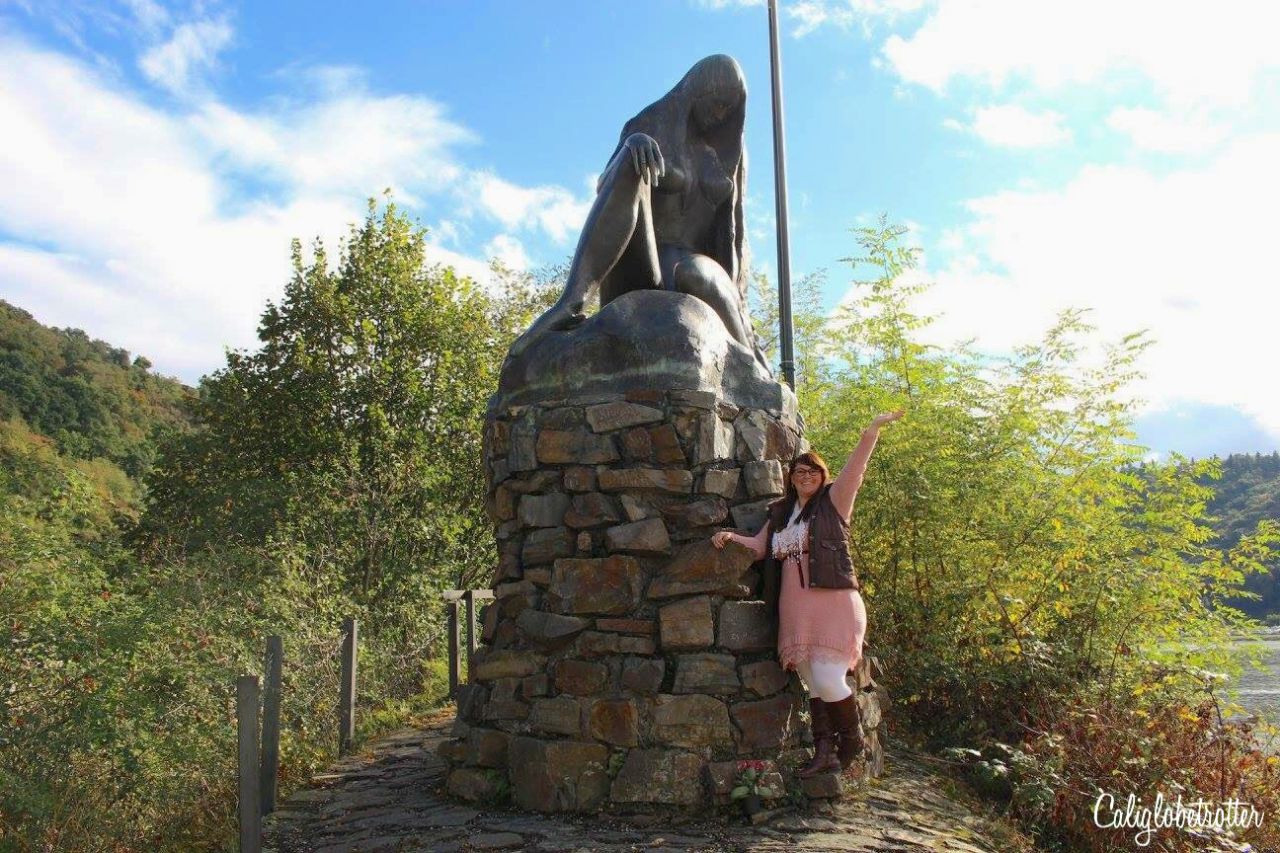 78. Watch the reenactment of the attacks on Heidelberg Castle – "Heidelberg Beleuchtung"
79. Ride the city rail line, Schwebebahn, in Wuppertal
80. Do a brewery tour of Kuchlbauer and then climb the Hunderwasserturm in Abensberg
81. Definitely go to Hamburg
82. Eat Lebkuchen during the Christmas season
83. Drive the Burgenstrasse (Castle road) from Mannheim through Bavaria to Prague which offers plenty of romantic castles
84. Go to the Ludwigsburg Castle Pumpkin festival
85. Eat a Leberkäse Semmel (sandwich). No it is not Liver.
86. Check out the Library at the Wiblingen Monastery in Ulm
87. Check out one of Germany's oldest towns – Trier
88. Drive the Deutsche Weinstrasse (German Wine road) which starts in Bockenheim and ends near Schweigen
89. Spend some time along the German coastline near Lübeck, Rostock or Rügen
90. Hike the walking routes in Mittenwald to check out the gorges there
91. Eat your way through  the Imhoff-Stollwerck Museum, also known as the Chocolate Museum in Cologne
92. Go to one of the many dance festivals in Germany
93. Go to a Color Festival somewhere in Germany
94. Go to Wacken for the world's largest metal festival
95. Eat a currywurst
96. Eat a German pretzel! Better than any Auntie Anne's
97. Buy a traditional ceramic Bierstein or Beer glass
98. Date/Marry a German 🙂
Do you have any suggestions that are a MUST DO/SEE/EAT for visitors to Germany that I missed? Please let me know! 🙂
If you're interested in visiting Germany and are looking for more information, I highly recommend using the DK Eyewitness Travel Guide! Without these guides, I would be lost! This is my travel Bible!
Disclaimer: This post contains affiliate links. If you click on one and make a purchase, I might make a little extra spending money, at no extra cost to you. As always, all opinions are my own and these products/services have been found useful during our travels and come highly recommended to you from yours truly!
Be sure to check out other related posts!
Why You Will Never Be The Same After Living In Germany
39 Top Places to Visit in Germany
Liked this post? PIN IT FOR LATER!!
Save
Save
Save
Save
Save
Save
Save
Save