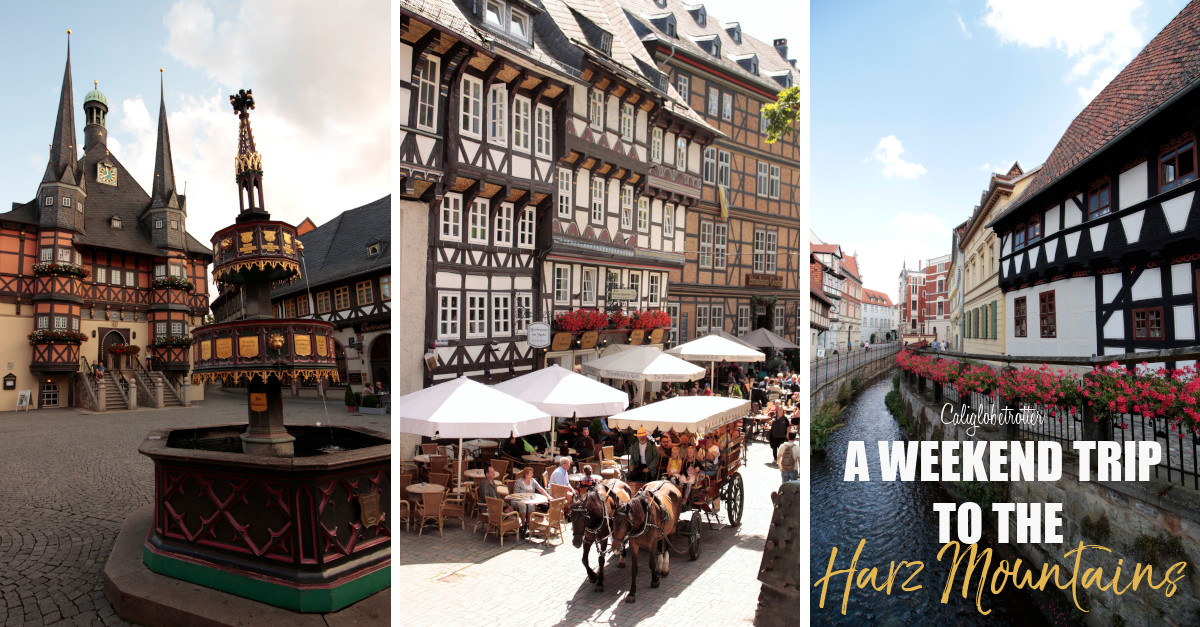 Disclaimer: This post contains affiliate links. If you click on one and make a purchase, I might make a little extra spending money, at no extra cost to you. As always, all opinions are my own and these products/services have been found useful during our travels and come highly recommended to you from yours truly!
Nearly in the heart of Germany is one of Germany's best kept secrets practically unheard of outside of the country. Often referred to as a "mini Black Forest", the Harz Mountains, stretches 100 km long and 30 km wide over a distance of three German states, Saxony-Anhalt, Lower Saxony and Thuringia. Boasting of Medieval towns littered with timber-frame houses, historic steam trains, UNESCO World Heritage statuses, fairy tale castles and a lot of natural beauty in between, it's a great place to explore lesser known parts of Germany. 
Want to Explore the Heart of Germany? PIN IT FOR LATER!!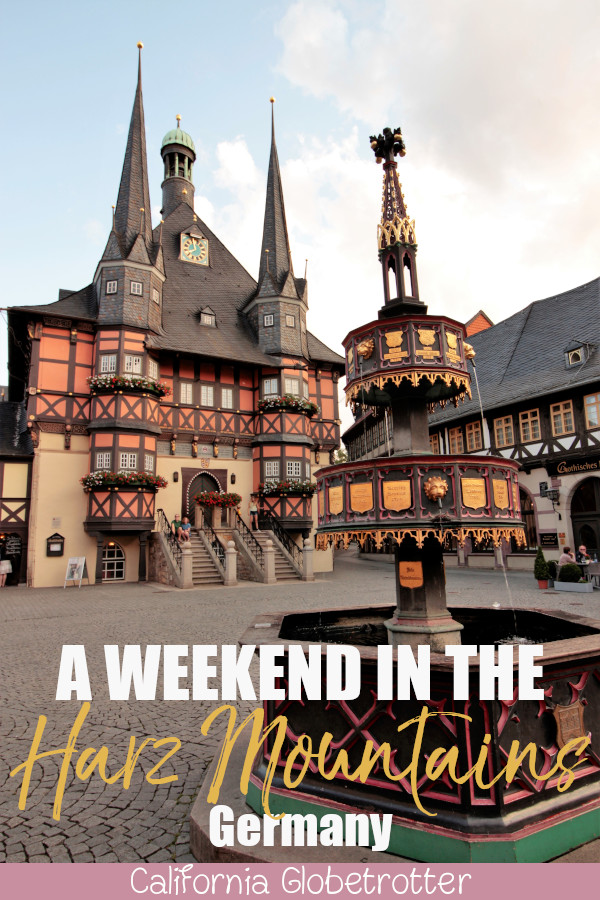 If the Harz Mountains is such an obscure place to visit, how did I discover it, you might ask? Well for one, I've lived in Germany for 10 years and over time you learn these things. I discovered that there was such a thing as the Deutsches Fachwerkstrasse (German Timber-frame Road) which came with a map (aka road trip suggestions for me) of half-timbered towns in Germany. I must have been terribly bored one day, because I looked up each and every single town marked on the map as a town worth seeing. Wernigerode, Quedlinburg and Goslar all made the list. Road Trip and Weekend Getaway, here we come! Today, all three of these towns escaped the Second World War's devastation, thus preserving their medieval appearance. 
Upon visiting these towns, it was a half-timbered town paradise feeding my obsession. Click, click, click. I don't know what it is with half-timbered towns, but I love them. They're highly picturesque, quaint towns which often lack the mass tourism found in larger cities. They're a lot more peaceful and I love meandering down tiny lanes and finding houses not much taller than me and equally as colorful. I love stepping back 300 years into towns forgotten by time and change. It gives me a glimpse into the past before modern apartments, houses and high rises were built. It gives you a better glimpse into how our ancestors lived and how much more simple life was back then. And it's every reason why on this blog, more often than not, you find some of Germany's best secret spots and hidden gems. Best of all, all of these towns are an easy day trip from Berlin, Leipzig or even Hamburg!
Where to Stay in the Harz Mountains
⭐⭐⭐ Altwernigeröder Apparthotel – We decided to make Wernigerode our home base for the weekend as it was the place I wanted to spend the most time. Located in the center of Wernigerode, just feet from the Altes Rathaus, the rooms were affordable and comfortable apartment-style rooms. Also here, you'll find Das Altwernigeröder Kartoffelhaus! 
With any booking of a hotel in the town, you'll be entitled to a small coupon book (Gästekarte) good for surrounding activities, restaurants and shops! Be sure to pick it up from your hotel at check-in!

You can also purchase the HarzCard for 29€ which includes entry to over a hundred regional attractions for 48 hours. You can also up it to 59 € for 4 days.
⭐⭐⭐Novum Hotel Brusttuch – When I was thinking about staying in Goslar, this hotel was saved on my potential list. Just across the street from the Marktkirche and the main square, this 16th century building is one of the loveliest in the town! The rooms are decorated in a classy decor and even has an indoor pool! 
⭐⭐⭐ Hotel zur goldenen Sonne – I also considered staying at this hotel, located just a few minutes walk from the Markt and within easy walking distance of the St. Nikolaikirche offers cozy and simple rooms at an affordable price.
About the Harz Mountains
Most of the towns in this region were thriving towns when the copper and silver mines were operating but began declining in the 19th century once they were depleted. Many people began to leave the region, though for a brief moment in time, there was a bit of tourism. However, after the Second World War, this part of Germany fell behind the Iron Curtain and was under the control of the USSR with the former Inner German Border running through a third of the Harz.
These towns were thankfully sparred during WWII, but fell into a bit of ruin under the Soviets and they did not try to preserve the towns. Once the Berlin Wall fell and the Iron Curtain collapsed, the towns began a new era of revitalization and today, the region is highly popular within the country. Many Germans like to flock to the Harz Mountains for an abundance of spa hotels and nature activities.
Wernigerode: "The Colorful City in the Harz"

Located in the state of Saxony-Anhalt, Wernigerode is by far one of the loveliest towns in the Harz Mountains, and sadly, in only one of my three travel guides for Germany is it even mentioned. It's barely a blip with no pictures, and it so deserves more than that.
If Disney were to produce another Beauty & the Beast style movie, Wernigerode would be a mock up version of that town. Incredibly vibrant and timber-frame houses in every shape, size and color.
What to Do in Wernigerode
Guided tours are possible in the town, but reservations need to be made at least 14 days in advance. Languages offered are German, English, French, Russian, and Polish.  Tours last 90 minutes.

It's also possible to do a tour of the Harz region, including Goslar, Quedlinburg, Halberstadt and Blankenburg. The tour is about 3 hours and is offered in German, English or French. 

You can also ask at the tourist office for a pocket-size map and the English version of "Wernigerode: beautiful Views" brochure and do a self-guided walking tour.
What to See in Wernigerode
First and foremost, you absolutely, 100% have to see the Wernigerode Rathaus (City Hall) in all its glory. Check it out in the day time, but come back just before night fall and enjoy a spectacular Blue Hour. This was the reason we stayed in Wernigerode. The twin tower, ochre colored city hall is one of the most unique city halls in Germany and one of my favorites. I love it so much, I bought it as a miniature ceramic village house for my mantel.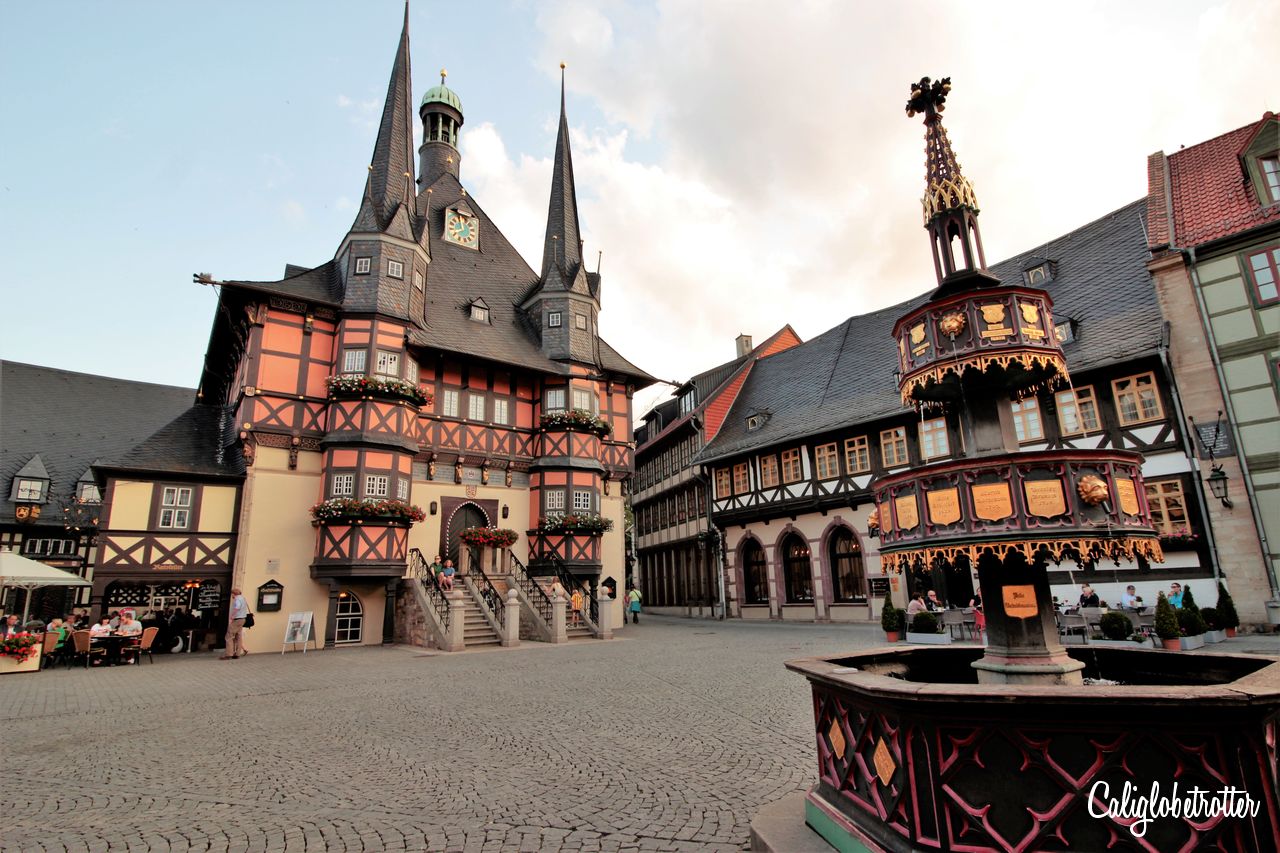 Wernigerode is also home to the smallest half-timbered house in Germany, which fits me just right and wedged in between taller timber-framed houses. We simply stumbled upon it by meandering the endless amount of half-timbered lanes throughout the town. You'll even pass the "Schiefes Haus" (Leaning House).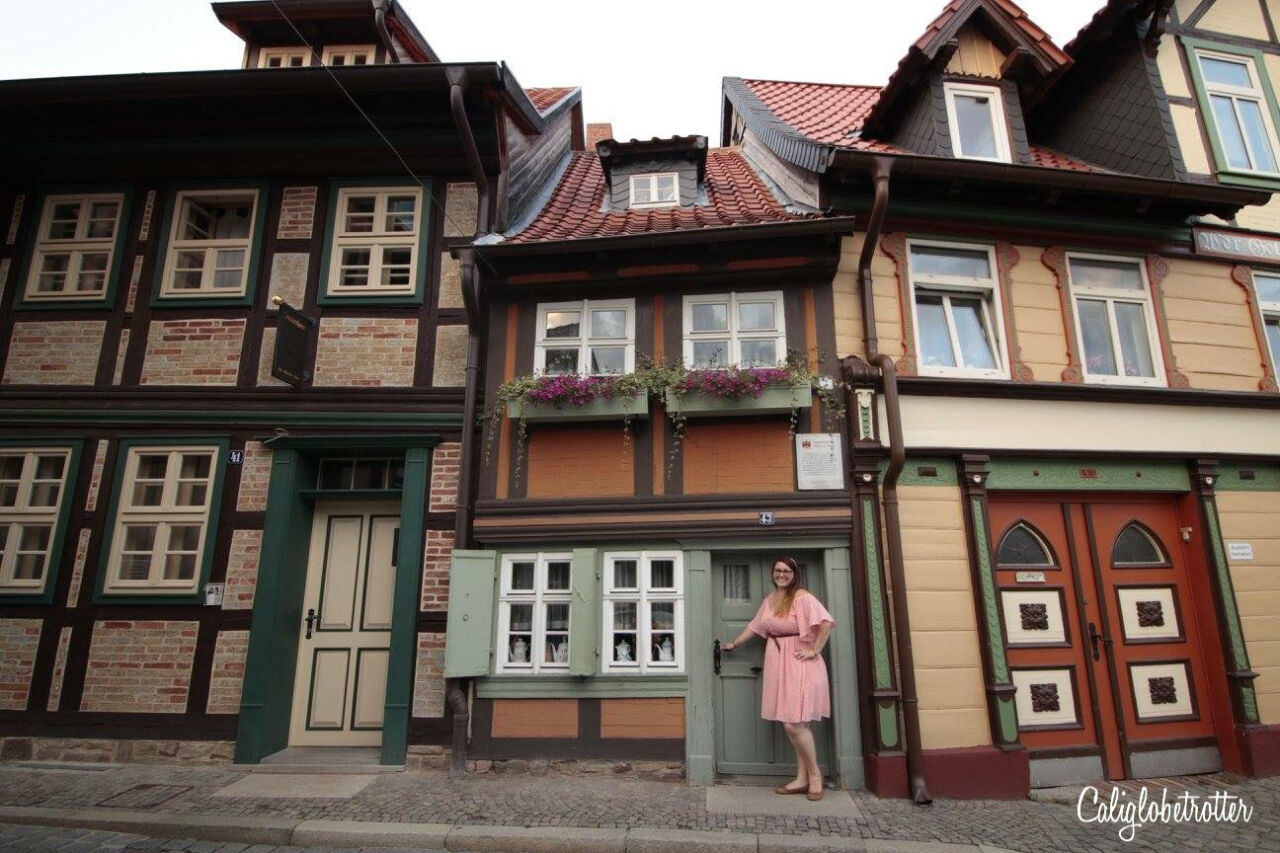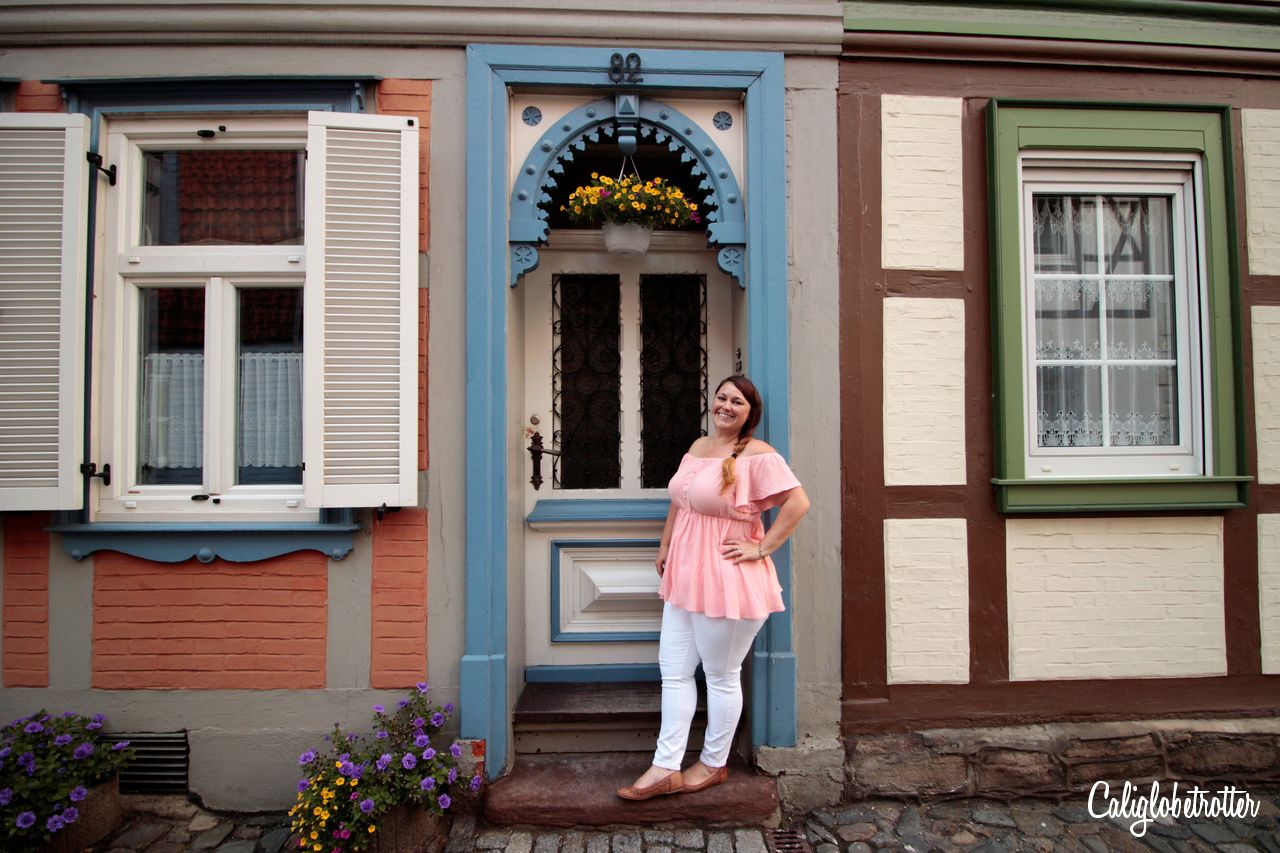 You can also catch a train ride up to the Schloss Wernigerode or its an easy hike up, as its perched on a hilltop overlooking the town.
Driving up to the castle is not possible, however, there is parking below the castle at the southern end of town and then you can walk/hike up 1.5km (almost a mile). There is also the possibility to hop aboard the Wernigeröder Schlossbahn (Castle train) from the Alte Kapelle (Old Chapel) at 9:20am and every 30 minutes after that. Adults: To/from: 6,00 € / Children (6-14): 3,00 €
Goslar: "The Treasure Chest of the North"

Boasting a UNESCO World Heritage status for having nearly 1,800 timber framed houses, Goslar is a dream come true and can be found in the neighboring state of Lower Saxony. The town got its nickname as the "Treasure Chest of the North" because of the towns deep coffers for emperors and popes, hence why eventually, the town became the seat of the Holy Roman Empire of Germany for around 300 years. Eventually though, the towns wealth would dry up when the town lost possession of its mines to a neighboring town, ultimately halting the growth of the town and thus preserving its beauty.
What to see in Goslar
Some of the most obvious things to see in Goslar include the Rathaus (City Hall) and the Marktplatz, but one of the main sights to see in Goslar which attracts people is the Glockenspiel, which chimes multiple times throughout the day with music and dancing, telling the story of the town.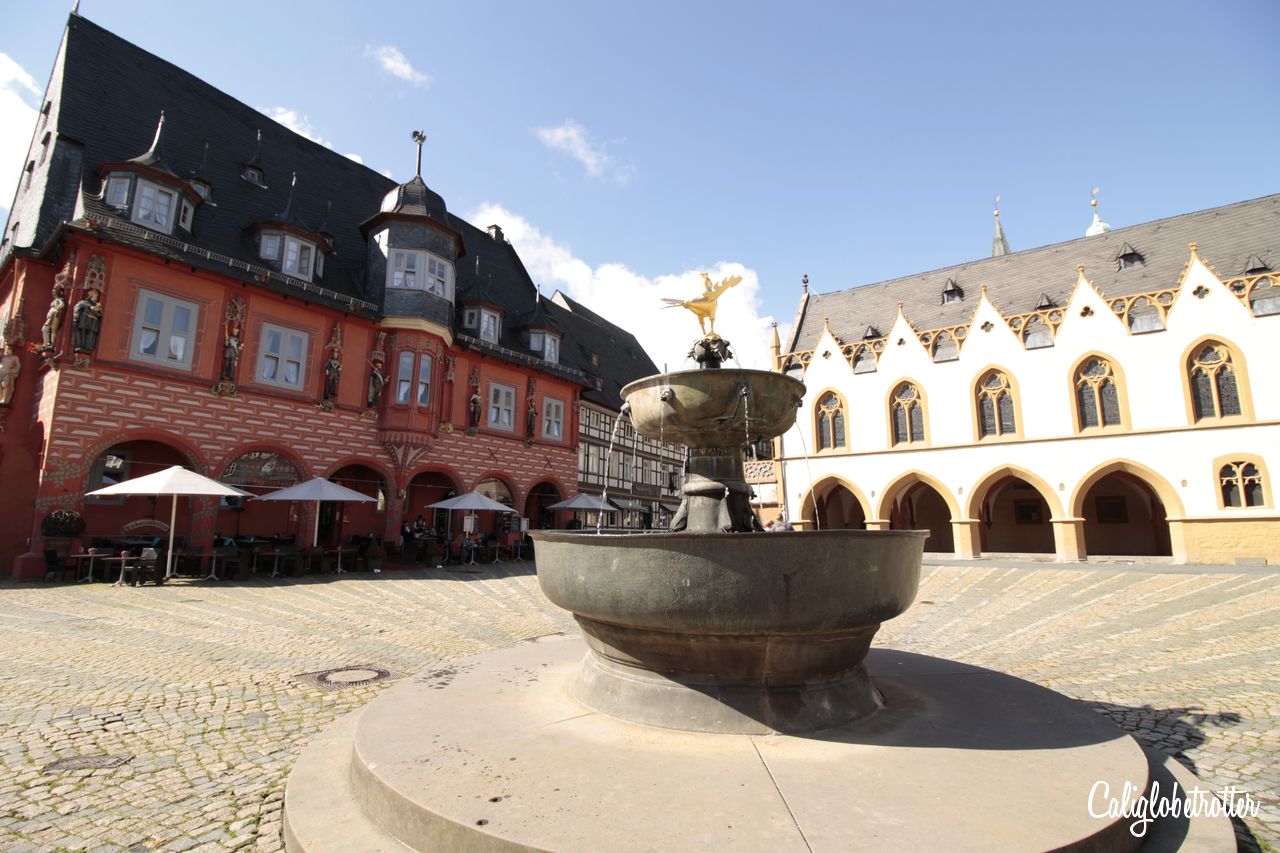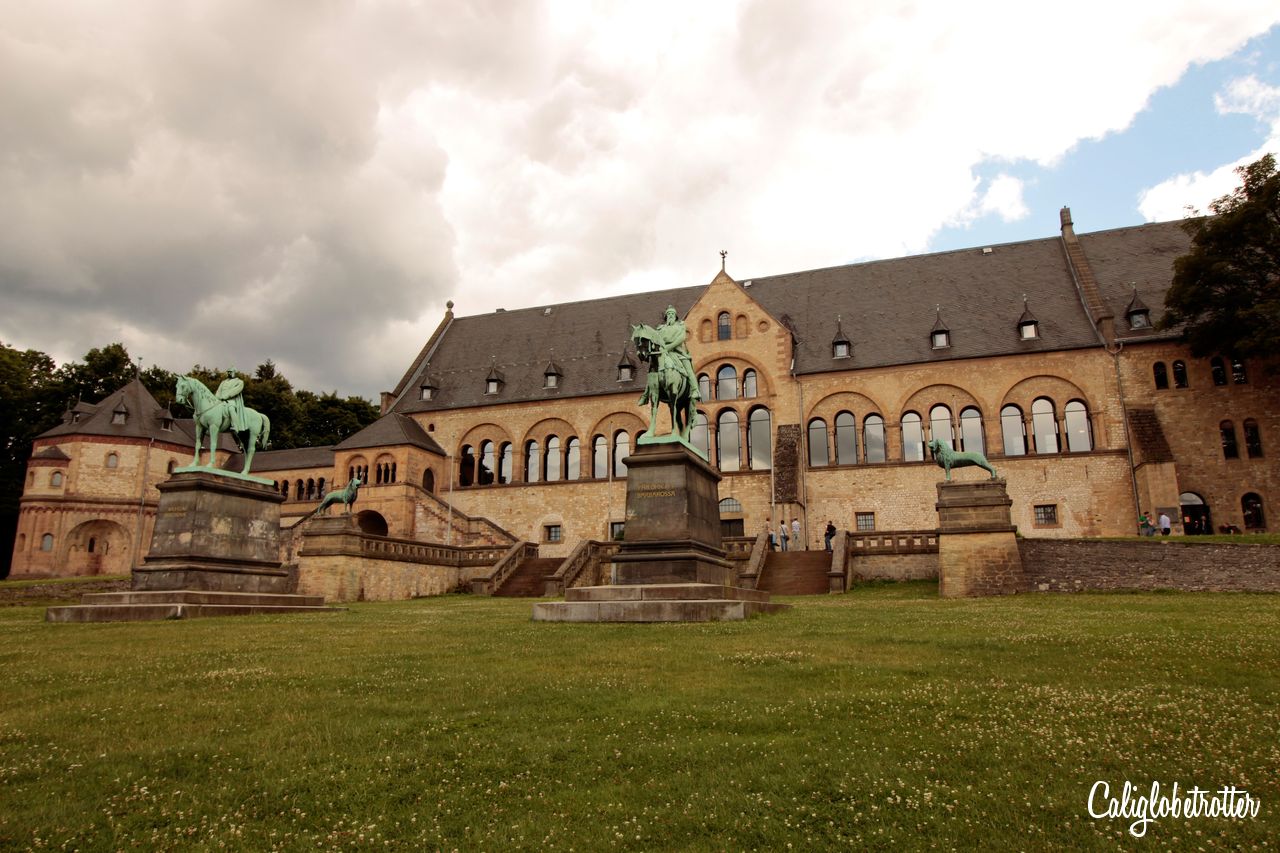 Most importantly, you can also check out the former imperial palace, the Kaiserpfalz after you climb up the the Goslar Cathedral's church tower for amazing views over the town.
And whatever you do, don't skimp out on meandering the wandering half-timbered lanes because eventually you'll come across Peterstaße, which is one of the most picture streets in Goslar!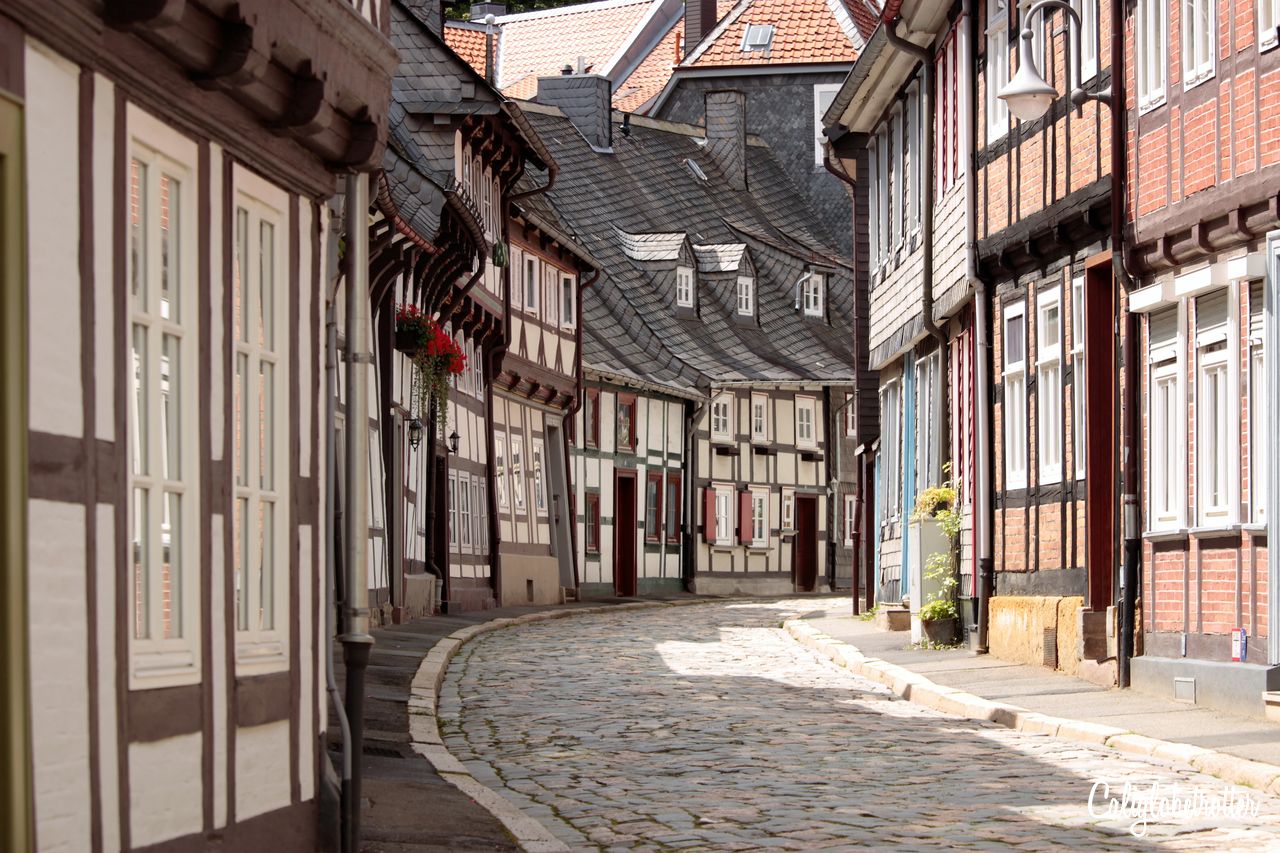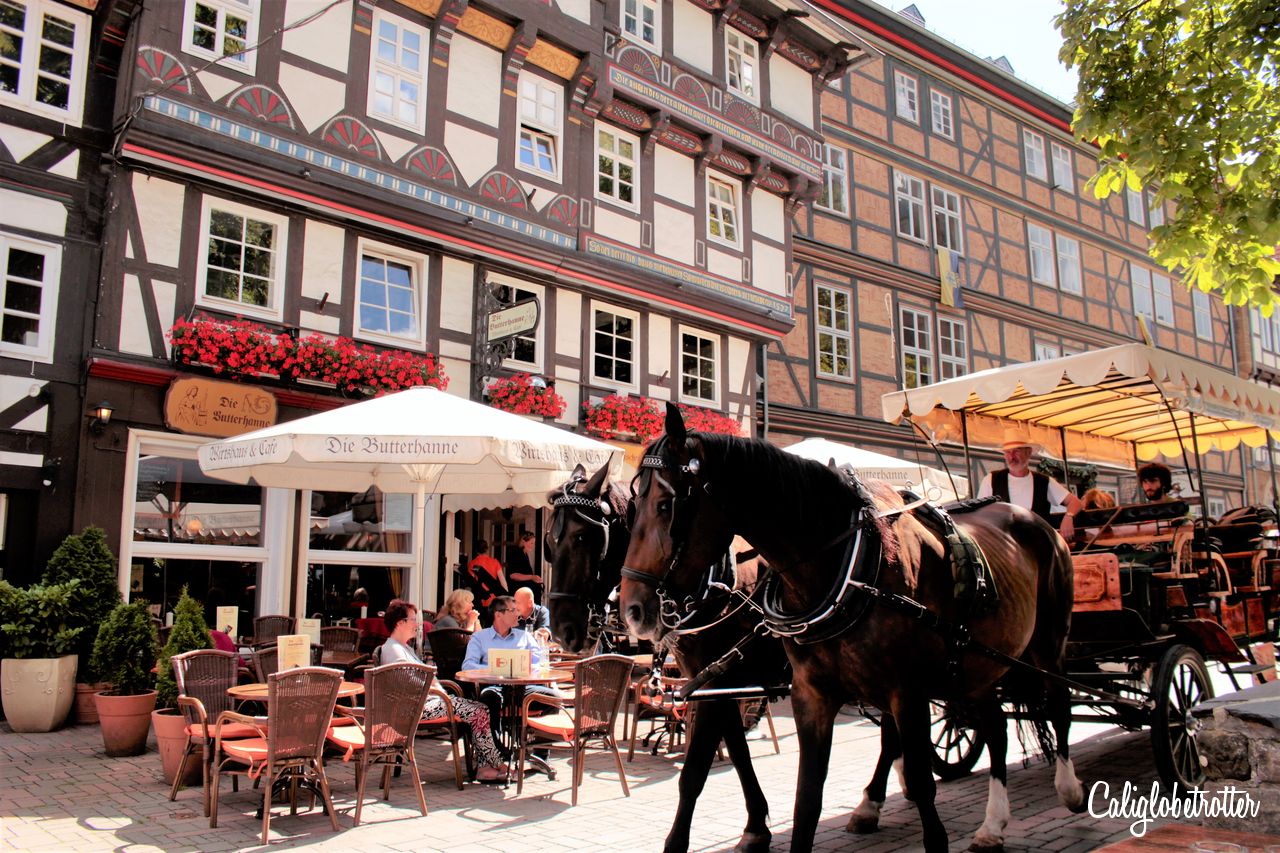 Quedlinburg: "A Town of Firsts"

Like Goslar, Quedlinburg also boasts a UNESCO World Heritage status for having over 1,400 half-timbered houses. Straddling the Bode River in Saxony-Anhalt, Quedlinburg has a lot of firsts for Germany, for example, it was the first capital of Germany, Germany's first king and the first female doctor came from here.
Unfortunately, the town will forever have a connection to the Nazi era as Heinrich Himmler turned the Stiftkirche St. Servatius into a shrine for the Nazi Party. Thankfully though, the town was sparred any damage, but like other neighboring towns, fell into a bit of disrepair until the Soviets before being restored to its former glory. 
What to see in Quedlinburg
Of importance here, some of the main sights in Quedlinburg include the Marktplatz, Guildhaus zur Rose, the picturesque Finkenherdhaus and perched atop the Schlossberg, you'll find the Stiftkirche St. Servatius which overlooks the town.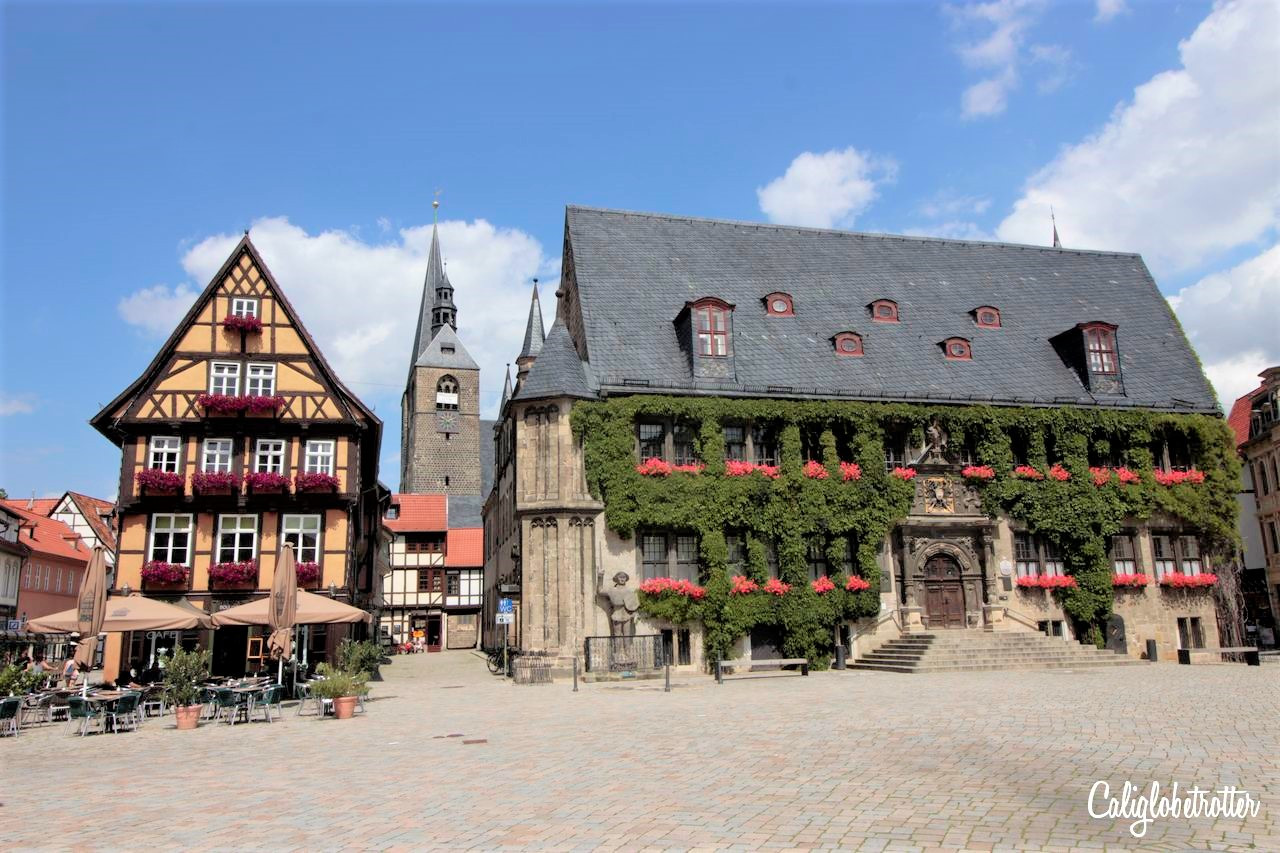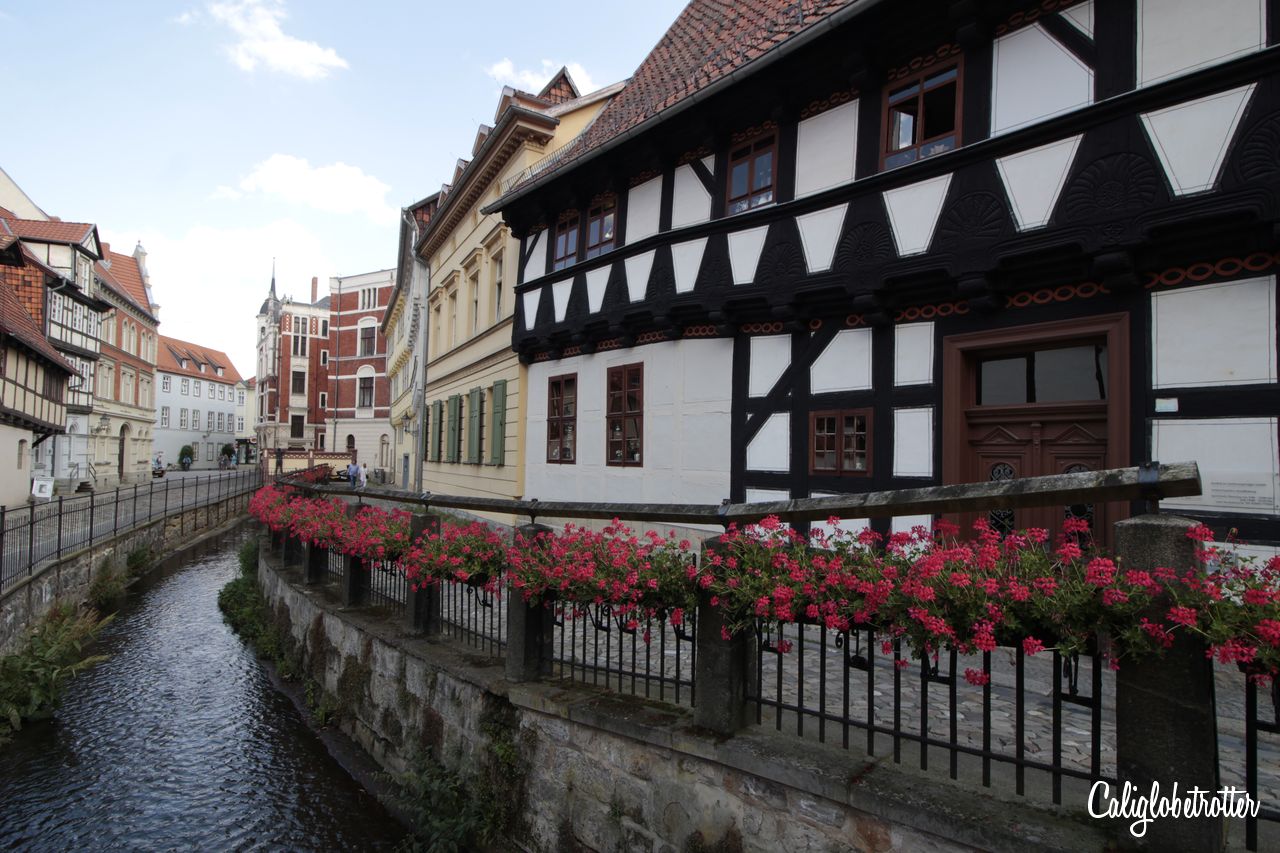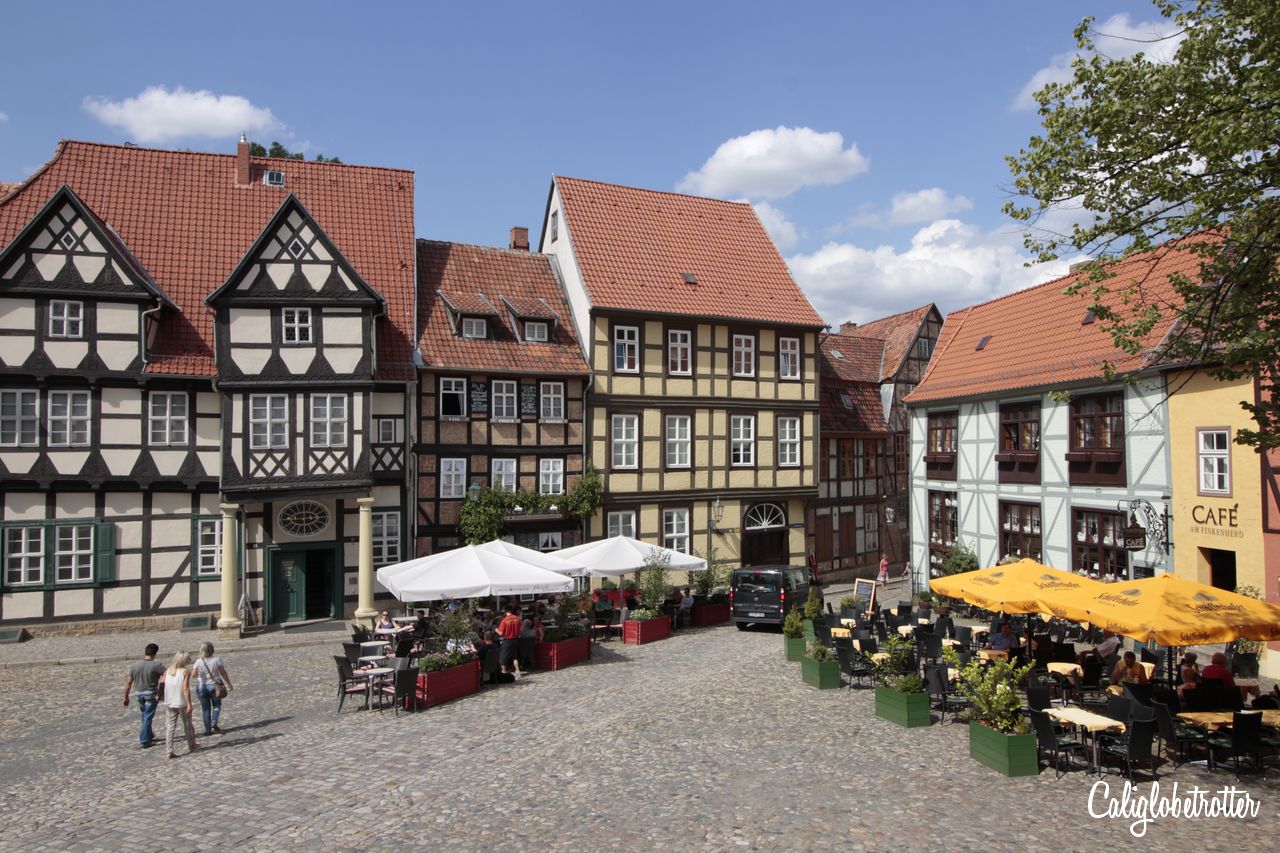 Hop Aboard the Historic Steam Train to the Brocken
While in the Harz region, it's recommended to hop aboard the region's network of gauge steam trains that connect the towns together to the Brocken, a "mini-Black Forest" to the northern Germans. The Brocken is the highest point in the Harz National Park, filled with captivating pagan stories of local witches gathering on Walpurgisnacht (April 30th) at Hexentanzplatz in Thale.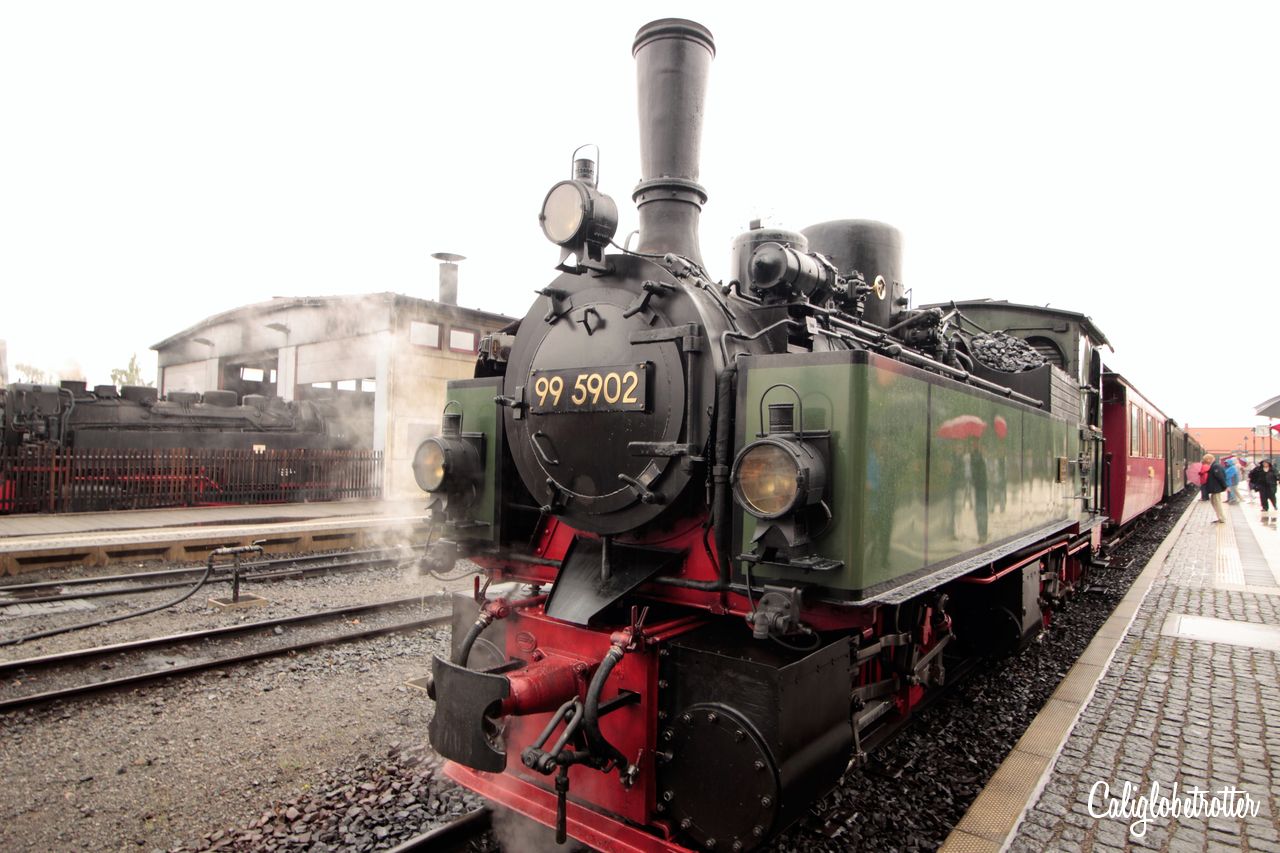 As legend would have it, every year, witches and warlocks descend on the Harz to fly up to the Brocken on their broomsticks and goats. They exchange tall tales of evil deeds and hang out with the devil himself who maligns God, his angles and his teachings. For centuries, the surrounding locals lived in fear of running into a witch and to protect themselves, they hung crosses and herbs on their houses. The most superstitious would crack whips to ward off any evil forces. 

Other less spooky tales include witches driving out the winter and greeting the spring by dancing around a fire.
These historic steam trains are thankfully still in use and in the original condition only because while under the control of the Soviets, they never had the money to modernize or expand the railway lines. But be sure to wear clothes you don't mind getting a bit of soot on. I stood out like a sore thumb wearing a pink frilly dress, while everyone else was in hiking clothes heading up to the Brocken to do a bit of hiking. Once up at the top, be sure to explore the Brocken Haus Museum and learn more about how the Soviets spied on Western Germany.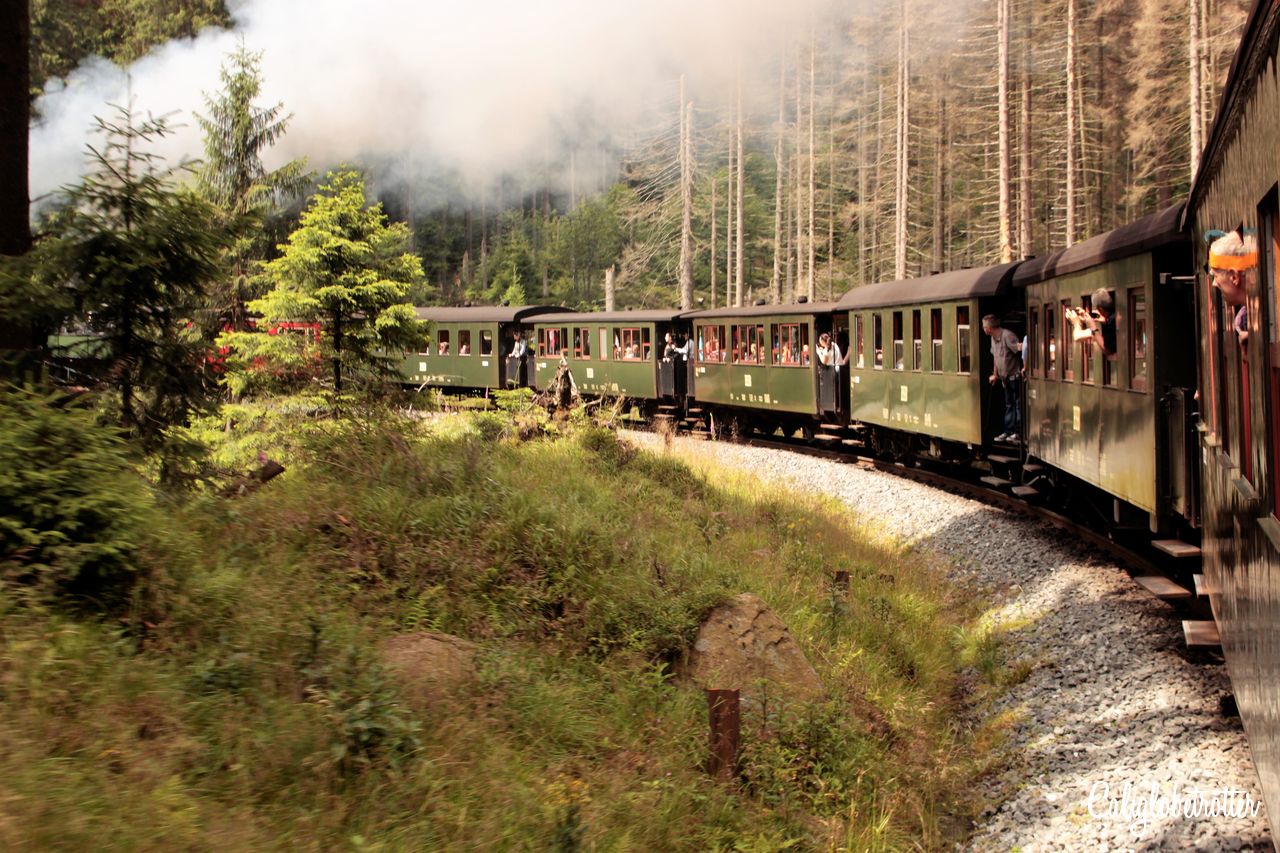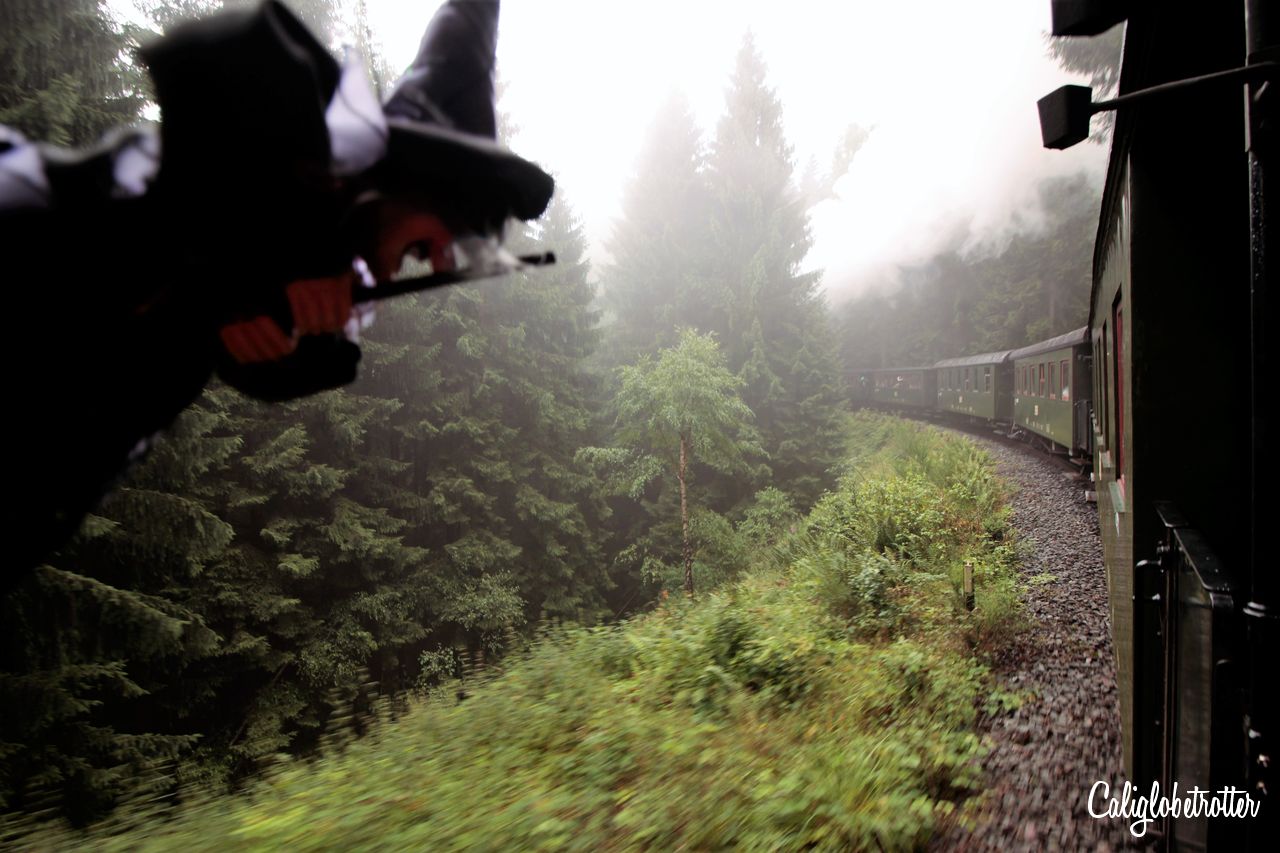 You can book seat reservations by online prior to your visit. You will email with a woman who will reserve your tickets. She will ask if you want the normal train or the special train. Not knowing there wasn't much of a difference between either train, we opted for the special train, forking out 44 € each for a round trip ticket. However, our ticket included free entry into the Brocken Haus Museum.
Overall Opinion
Overall, our entire trip to the Harz Mountains was truly magical and not long enough. Not only do I wish to return to experience more of the German life style at a spa hotel, but also a return trip in the middle of winter would be idyllic. Some of the most classic photos I've seen of visiting the Harz Mountains in winter is taking the steam train to the Brocken when the forest is covered in magical white snow. I wish we had had more time to explore some of the other neighboring towns, do a bit more hiking (and be better prepared for it) as well as visiting some of the other local attractions.
It's definitely an area of Germany that should be more explored and I wish more people would take the time to go somewhere new, other than always the same spots. Munich, Nuremberg, Frankfurt, Hamburg, Berlin are all amazing cities, but there is soooo much more to Germany than just the large cities. I'll always be an advocate of small towns and lesser known places to visit in Germany.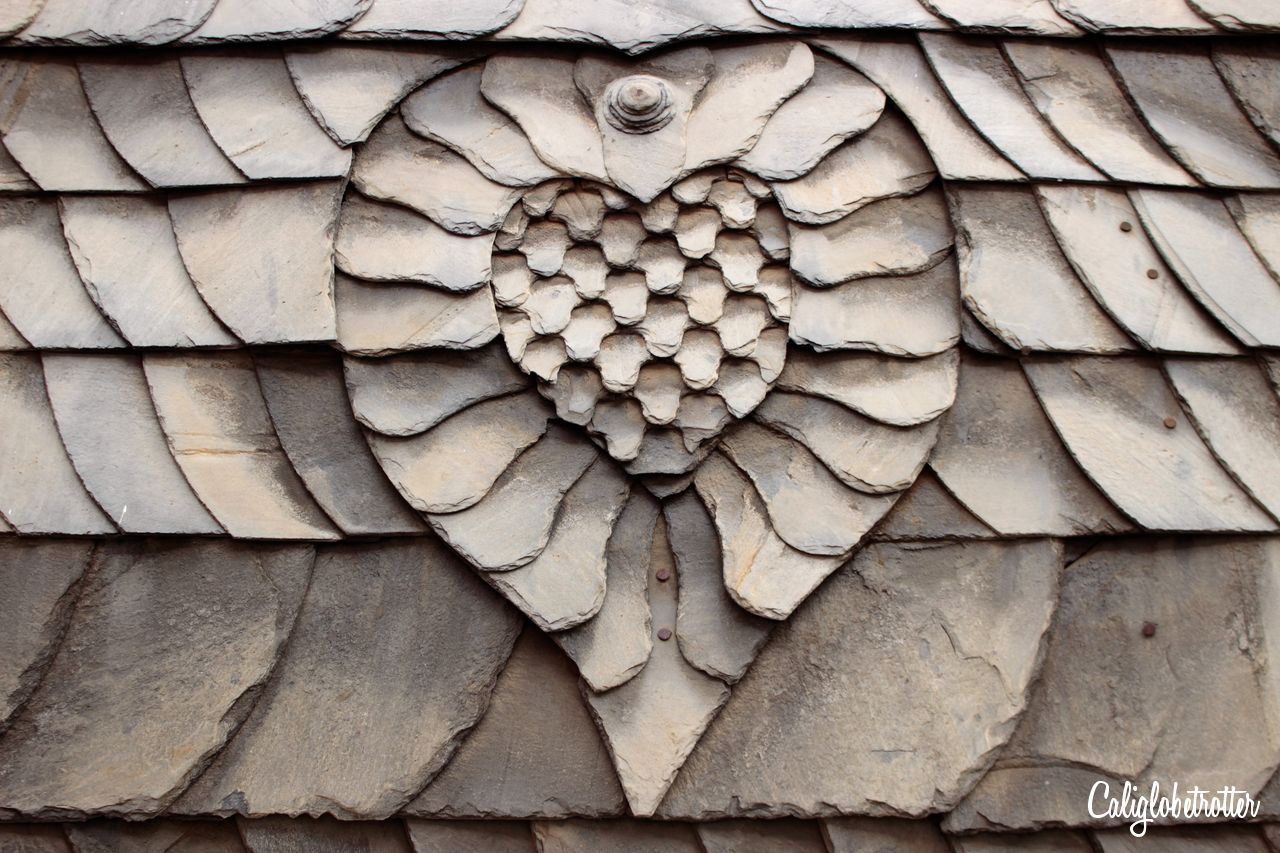 Other Related Posts:
The Most Beautiful Half-timbered Towns in Germany
3 Charming Half-timbered Towns You've Never Heard Of!
STUPID PRETTY Towns in Europe!
Liked this post? PIN IT FOR LATER!!
If you're interested in visiting Germany and are looking for more information, I highly recommend using the DK Eyewitness Travel Guide! Without these guides, I would be lost! This is my travel Bible!
Disclaimer: This post contains affiliate links. If you click on one and make a purchase, I might make a little extra spending money, at no extra cost to you. As always, all opinions are my own and these products/services have been found useful during our travels and come highly recommended to you from yours truly!