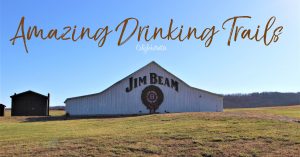 I've said it before and I'll say it again over and over. Half the reason why we travel is for the food, BUT adding a glass of beer or wine or perhaps a night cap of whiskey can make the experience that much more delightful! It can even help you to understand and appreciate a region that much more when you learn just how ingrained the beverage of choice really is in that region's history. Here is a quick list of awesome drinking trails from around the world!

Love Alcohol Trails? PIN IT FOR LATER!!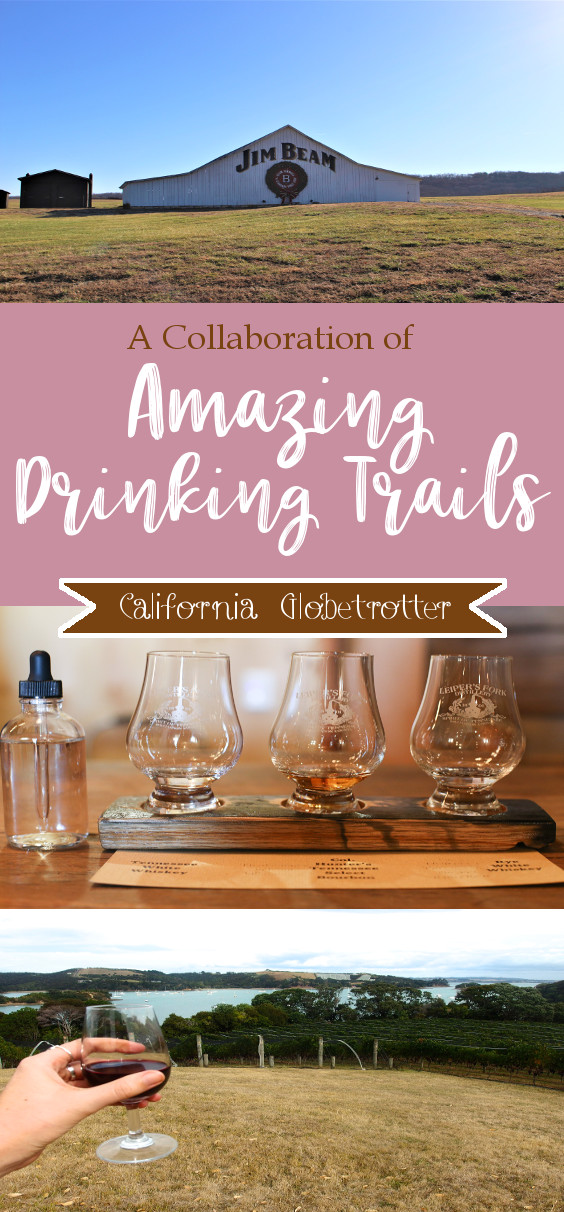 The Kentucky Bourbon Trail
By Lorelei from California Globetrotter 
Take Kentucky for example. For much of the early 20th century, Bourbon was the choice of drink for most Americans through the "Roaring 20s", the thirties and well into 1950s. While Bourbon has been distilled since the 18th century, it gained popularity and began to take shape as an an iconic drink in the American South, particularly Kentucky when it was most likely brought over by Scots, Welsh and other Europeans. While it can be distilled anywhere, true Bourbon comes from Kentucky. Today, the Kentucky Bourbon Trail is bringing awareness to the history of these distilleries with tastings and guided tours through their Rickhouses (where they store and rotate Bourbon barrels).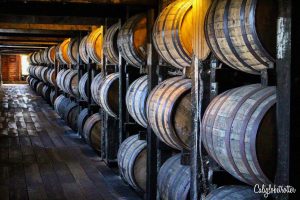 Upon arrival in Kentucky, you should begin your tasting in downtown Louisville at the Evan Williams Bourbon Experience where you can pick up your Kentucky Bourbon Passport to be stamped at each location and take notes in. The EW Bourbon Experience will guide you through a thorough history of Bourbon and how it is distilled which will be explained more in detail at each stop. Before leaving Lousiville, hit up the Stitzel-Weller / Bulleit distillery.
Head south where you'll find one of the most famous distilleries on the trail, the Jim Beam American Stillhouse with its pictures barn-style visitors center. Not far away is the Heaven's Hill Distilleries and make the extra trek to go to by far one of the prettiest distilleries at Maker's Mark for an engaging tour and tasting!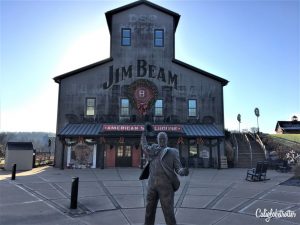 Other notable distilleries of Bourbon that perhaps you've heard of include Woodford Reserve, Four Roses, Wild Turkey (whose Creative Director is Matthew McConaughey), Town Branch and finally Buffalo Trace (where I highly suggest stocking up on their Bourbon Cream!) 
Leuven Beer Walking Tour
By David from Travelsewhere
When visiting Belgium, it only makes sense to explore its legendary beer culture and there's no better place for it than the city of Leuven. Close to Brussels, this university city has an intimate, centuries-old relationship with brewing and is the home to internationally recognized label Stella Artois.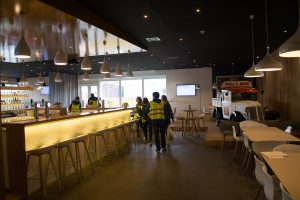 Visitors to Leuven can delve right into Leuven's beer culture with a dedicated walking tour, "The Place to Beer". This 4km walking tour takes beer lovers around the city, stopping at everything beer related along the way. This self guided tour includes the historic district where dozens of breweries once operated and Brewery Den Hoorn where Sebastian Artois would become master brewer in 1708 and founded his famous beer.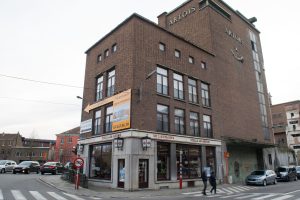 The tour isn't only just about the history of brewing in Leuven though. Stops also include the modern Stella Artois Brewery where you can take a guided tour of the facilities, and the De Lantaarn Café, deemed the best Stella Artois on tap in the world.
To finish off, there are a number of squares and streets simply bursting with beer cafes and bars where you can go to have another drink and soak in the student atmosphere. All told, the walking tour should take 1.5 hours, but longer depending on your drinking stops of course.  
290 Wine Trail
By Ashley from Wandering Weekenders
When most people think of wine in the United States, their first thoughts are almost always of the Napa Valley region. But one area that has been growing in popularity in recent years is the Texas wine country, and more specifically the 290 Wine Trail.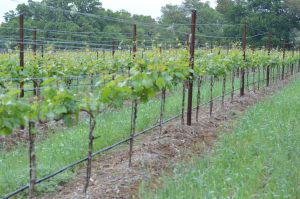 Located about 130 miles west of Austin and 70 miles northwest of San Antonio, the small German town of Fredericksburg serves as the central hub for the 290 Wine Trail. With more than 15 wineries along Highway 290, wine lovers can travel and visit wineries to their hearts content. The rich soil of the Texas Hill Country along with the extreme heat and humidity makes for a great area for the vines to work hard and produce dynamic wine.
While you can definitely check off great wine and beautiful scenery for the 290 Wine Trail, another reason this area is so popular is because it's so family friendly. On weekends, it's quite common to see whole families enjoying a day out a winery with human and puppy children alike. Several wineries allow you to bring your own picnic lunch with you and will even have live music and bands playing to encourage a day filled with music, wine, and fun. Be sure to check out these other posts on the 290 Wine Trail and hopefully you can start planning your next trip!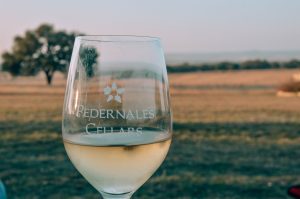 Speyside Whisky Trail
By Nathalie & Phil from Marquestra
Scotland's Speyside region offers a wide array of whisky producing establishments, but where does one begin this tasting journey? Taste buds and nose in check, we'd suggest starting your Speyside whisky trail in the quaint little town of Aberlour, where the whiskey of the same name is produced. Not only is this one of the most interesting of our
 7 Scotland distillery tours
, the surrounding park, cemetery and suspension bridge across the river Sprey are within walking distance.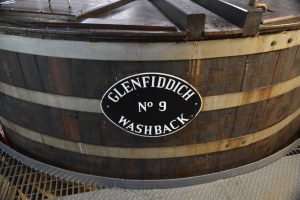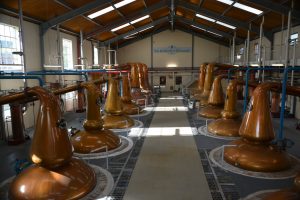 Next up, a short drive to Duffton, home of the Glenfiddich Distillery and its neighbouring Balvenie Distillery, both still privately owned by the Grant Family. Glenfiddich, which means "Valley of the Deer" in Gaelic is a must do for any single malt lover. The tour explains best every aspect of the whisky-making process. The Balvenie next door is a boutique destination that rewards those who reserve ahead.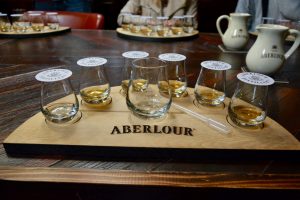 Onwards to The Macallan, where a new visitor's centre awaits you as of spring 2018. The original "Easter Elchies House, a fine example of a Highland manor house is a must see while you're there. Time for more? Head South West to finish your day at The Glenlivet, which will most likely be the highlight of your day. Finish you tour with a light snack at the coffee shop before getting back on the road
Whatever trail circuit you take through Speyside, remember to drink responsibly while you're taking in the day and the wonderful scenery along the way. Slàinte!
Tennessee Whiskey Trail
By Kristin from Camels and Chocolate
"Despite being known for a pair of globally-recognized whiskey brands—Jack Daniel and George Dickel—my home state of Tennessee didn't have a huge distillery presence until a legislation change in 2009 allowed new distilleries to legally manufacture distilled spirits; prior to that, it was only legal to distill in three of the 95 counties. The result was a boom of newcomers to the scene, many of whom made moonshine while they waited for their product to age (in order to be classified as Tennessee whiskey, a spirit must be filtered through maple charcoal before being aged in a new charred oak barrel). Still others produced gin that they could get into bottles much more quickly than the whiskey, and those who possessed a column still began to produce vodka, too.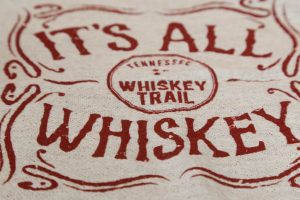 A few years later, the
Tennessee Whiskey Trail
launched in mid-2017 and currently has
26 distillery members
. You can pick up a trail passport and explore the backroads of my beautiful Southern state, while getting a literal and figurative taste for its heritage. The great thing about the trail is it features the big guys (like Jack and George) alongside some much smaller boutique distilleries, such as
H. Clark
,
Nashville Craft
and
Short Mountain
, three of my favorites. And for those who 
don't 
care for whiskey, a) you're crazy and b) the majority of the distilleries also manufacture gin, vodka and/or rum, so there's variety. Along the way, there are plenty of cool little towns, notable eateries and state parks, so you can plot out a couple weeks of vacation time to really get a feel for the culture that drives Tennessee."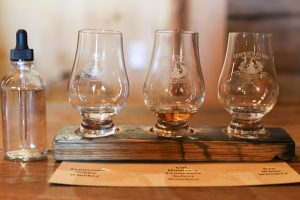 New Zealand's North Island Wineries
You might be drawn to New Zealand for its natural beauty, adventure sports, or to fulfill your dream of a Lord of the Rings movie set pilgrimage… you can enjoy all of these in your visit!  But if you're a wine fan, you'll want to check out some of the country's many beautiful and varied wine regions too.  In the North Island alone there are a huge number of wineries to choose from – here's three of my favourites.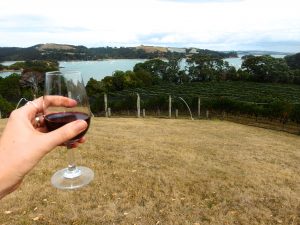 Just a short ferry ride from the country's largest city, Auckland, lies the beautiful island of Waiheke.  This peaceful isle has more than 20 vineyards, many with stunning views over the oceans as well as delicious wine.  It's also very well known for its fabulous restaurants.  Make a day of it and catch the rattling public bus or taxi transfers for the short hops between vineyard doors where you can taste sparkling wines, sunny rosés, punchy syrahs and the country's famous sauvignon blanc.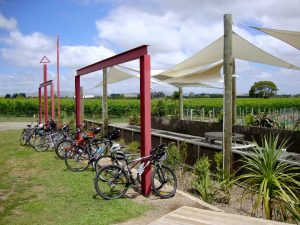 A much larger region in the east of the North Island, the Hawkes Bay vineyards are soaked in sunshine.  Napier, the area's main city, is an art-deco lover's dream, and just outside the city wineries abound.  The roads linking many of them are flat and fairly quiet, making it the perfect place to test out a relaxed cycling tour.  You can hire bikes and helmets to make your way leisurely between tasting glasses – provided you don't partake 
too
 heavily!  
Martinborough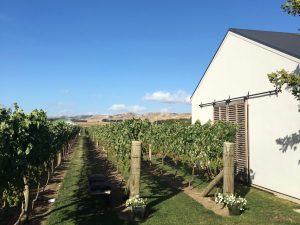 My third favourite region in the North Island is just north of Wellington, the nation's capital.  Here the picture-perfect boutique wineries are well-known for producing world class wines.  The charming towns that dot the region feature Victorian architecture and art trails too, making it the perfect spot to spend a slow-paced couple of days alternating between viticulture and culture!
I hope this has inspired you to put New Zealand on your wine-bucket list!
Bend Ale Trail 
Bend, Oregon
has more breweries per capita than any other city in Oregon. It's called
Beer City USA
. And the Bend Ale Trail is the largest in the West. You can get your own
Bend Ale Trail
Passport and have it stamped at any of the 16 breweries in Bend. Once you complete your Ale Trail fun you can head to the Visitor Center and receive some loot – for 10 stamps you get a cool silicone drinking cup and if you complete the Ale Trail and get 16 stamps you get the cup plus a Bend Ale Trail bottle opener. (If you're not a beer drinker – there are other beverages available at breweries – and no purchase is necessary to get a stamp)
We visited on a beautiful and sunny June day. Since all of us wanted to partake of the offerings at the breweries, we took an Uber to our first brewery and walked in between. Some of us had beer, some sampled beer flights and some took a break at different breweries. One of the most famous breweries in Bend is Deschutes Brewery which has a national following. Some of the other breweries we visited were: Bend Brewing located on the Deschutes River, Sun River and Boneyard – which is housed in an old auto body shop complete with black and white checkerboard floor. One of the more unique breweries you can visit on the Ale Trail is McMenamin's Old St. Francis School Pub and Brewery which is housed in an out parochial school and includes a secret bar. Immersion has a large outdoor yard complete with food trucks and Riverbend has delicious burgers and a fire put. In all, it was a fun day with good friends – and we got the loot to prove it!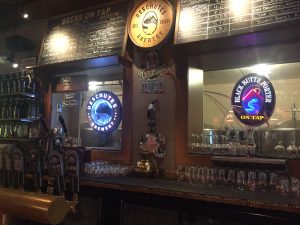 Saints & Sinners Trail 
By Lindsay from I've Been Bit!
You'd probably never think this, but parts of Ontario, Canada used to be hot spots for bootleggers during the Prohibition era. As a result, the counties of Grey, Bruce and Simcoe which surround Georgian Bay are thriving with wineries, breweries and more. The trail includes over 15 establishments along with 3 museums and even a historic walking tour! Each summer, you can collect stamps from each of the locations along the trail for your chance to win some amazing prizes!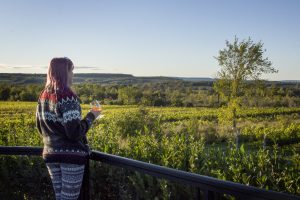 While I haven't visited all of the locations myself, I already have a few favourites. When in the Owen Sound area, Coffin Ridge Winery is a must-visit. As Grey County's original winery, it has since expanded into cider making which is now widely available across Ontario. Settle in for one of their delicious charcuterie boards and enjoy the amazing view while watching the sun set over the vineyards. If beer is more your style, then Northwinds Brewery is a great choice. No matter your palette, I guarantee you'll find a location that will tickle your fancy.
OTHER RELATED POSTS:
A Delicious Guide to Coffee and Cake in Vienna
Where to Take Afternoon Tea Around the World
Liked this post? PIN IT FOR LATER!!