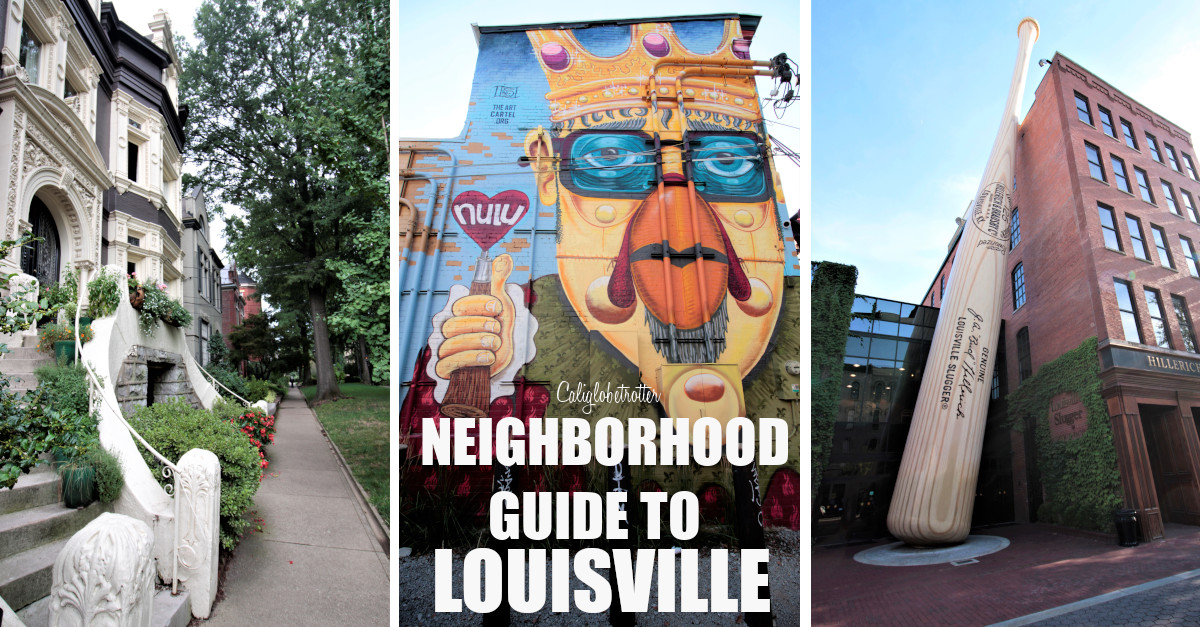 Disclaimer: This post contains affiliate links. If you click on one and make a purchase, I might make a little extra spending money, at no extra cost to you. As always, all opinions are my own and these products/services have been found useful during our travels and come highly recommended to you from yours truly!
While Kentucky may not be my home town, it is where I call home. Home is wherever my parents happen to be. And at the moment, they call the Bluegrass State of Kentucky "Home-Sweet-Home". Few places in America can match the scenery, history and mystique of Kentucky and just saying "Kentucky" brings images of sleek and magnificent Thoroughbreds gallivanting through lush pastures and the history of the Civil War and Bourbon distilling comes to mind.
For being the 16th biggest city in the US, it comes as a huge surprise to me that many people have never considered a visit to Louisville. Not having a travel guide book for Kentucky, I had to dig deep into the depths of the internet and grab every brochure I could from the airport to find what to do in Louisville. Upon our second visit, I had a better idea of some of the best things to do in Louisville and in Kentucky. 
Within a 100-mile radius of Louisville, the area is renowned for Bourbon, Horses and History. Old riverboats sailing down river, the pounding of horses hooves against the ground thunders, historic farms and homes that are picture perfect offer up many of the amazing things to experience in Kentucky! 
And since my visit, I've learned so many things, like for example, Louisville has some of the best theaters in the United States and the city has produced A-list actors like Jennifer Lawrence and Tom Cruise, has a huge foodie culture and street art scene as well as being so much more than just the Kentucky Derby!
Visiting "Luhaville" soon? PIN IT FOR LATER!!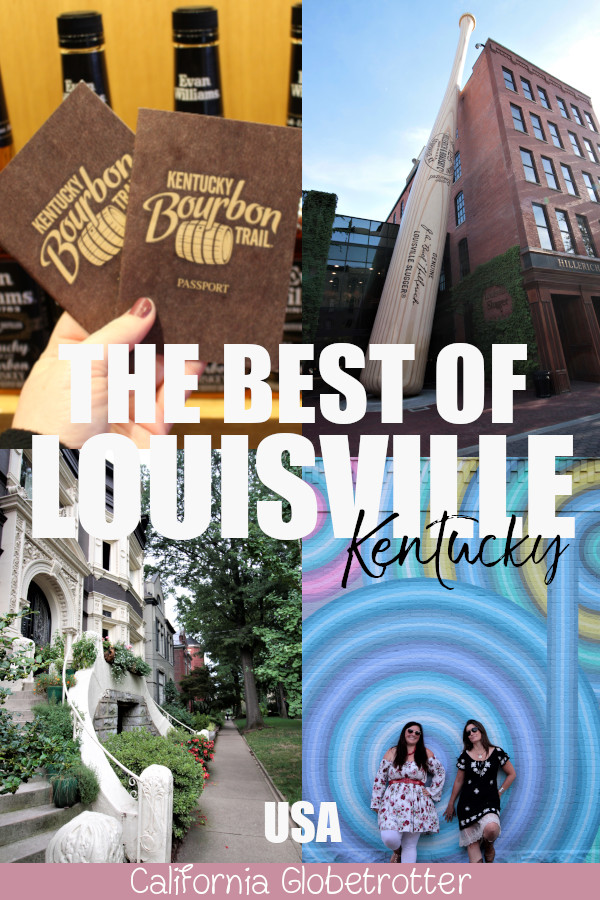 This article is now available as a mobile app. Go to GPSMyCity to download the app for GPS-assisted travel directions to the attractions featured in this article!
Quick Facts About Louisville
Louisville is one of the oldest cities in America! Louisville was founded in 1778 by George Rogers Clark and was named after the French monarch, King Louis XVI of France, therefore, the Fleur de Lis is the unofficial symbol of Louisville which symbolizes Louisville pride and #LouisvilleLove.
As Kentucky and Indiana share a border and a river, it is also known as "Kentuckiana". Perhaps we should just call it this and be done with it!
The Mint Julep is the official drink of the Kentucky Derby even though it was invented in West Virginia, however, the local drink of choice is the Old Fashioned, invented right here in Louisville, whereas Bourbon is the unofficial drink of the Bluegrass State, and "Bourbon City" is a nickname of Loohavul. 
Bourbon whiskey has been produced in Kentucky since the 18th century because of the influence that limestone has on the taste and color. Hit the Kentucky Bourbon Trail to find out more about the distilling process of Bourbon in the state!
Louisville has the largest fireworks display in the US which kicks off the Kentucky Derby Festival every year called Thunder Over Louisville. 
The Hot Brown is a quintessential Louisville dish invented at and served by the Brown Hotel and words cannot describe just how delicious it is!
The world famous "Happy Birthday to you" song was written by Louisville locals Mildred Jane Hill and Patty Smith Hill in 1893 which is today the most recognized song in the English language!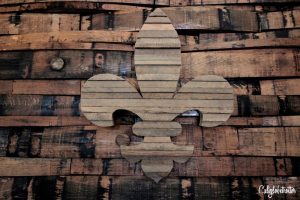 The Coolest Neighborhoods to Visit in Louisville
If you visit the GoToLouisville site, you'll find a comprehensive list of things to do in all of Louisville's best neighborhoods! After all, Louisville is a city of neighborhoods, each with their own vibes. However, here I'll give you a thorough glimpse into the best things to see, do, eat and drink in Louisville! Stuff your face with the best ice cream, drink like a local at the best bars in Louisville and hit up all the main attractions in Louisville before laying your pretty little head down on a soft, fluffy pillow at the end of a day filled with bourbon, horses and history!
DOWNTOWN LOUISVILLE
Downtown Louisville is the oldest part of Louisville and began a major revamp of the downtown area in 1998, revitalizing new development in the area as well as renovating and rebuilding old abandoned buildings. Stretching along W Main St between S 1st St and S 9th St, you'll be able to admire an array of Victorian cast-iron historic facades which has been beautifully restored during it's modern renaissance. It is now one of the most creative arts-inspired cultural districts in the US!
Considering that Louisville is home to the Louisville Slugger bats, it's only fitting that you check out the Slugger Fields if you're interested in American Baseball and catch a Louisville Bats game!
Museum Row has a plethora of amazing museums such as the Frazier History Museum, National Society of the Sons of the American Revolution, Kentucky Museum of Art and Craft, Kentucky Science Center, Muhammad Ali Center and the Louisville Slugger Museum which was our personal favorite as you can learn about the process of making a Louisville Slugger baseball bat, try your hand at the batting cages and learn about the history of baseball in the US! You can't miss it, as it's home to the world's largest baseball bat at 120 feet tall and weighing 34 tons!!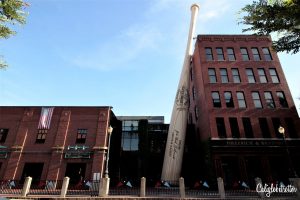 TIP:

If you want to hit up more than one of these museums, be sure to get The Main Ticket which gives you access to many of these attractions for up to ONE YEAR after purchase saving you almost 50% off regular admission prices!
The best time to visit Downtown Louisville is Monday-Wednesday before 5pm or Thursday-Saturday as Louisville is part of the "Bible Belt" not much is open on Sundays. 
The Louisville city center is a wonderful area to explore some of the beautifully restored historical buildings or even walking along West Main Street where you'll find the Evan Williams Bourbon Experience, a great place to begin your exploration of the #KYBourbonTrail! From the outside of the building, it looks like a massive bottle of Evan Williams is pouring into a large cup, best seen from a distance.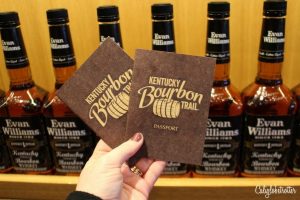 If you're looking for some of the best places to eat in Louisville, then be sure to head to The Brown Hotel for the Hot Brown I mentioned earlier, or if you're a big Bourbon fanatic, then be sure to check out some of the Bourbon Bars in Louisville and perhaps head down the Sidebar at Whiskey Row for a delicious combination of burgers and bourbon! You just gotta try their Bourbon Ball Milkshakes!!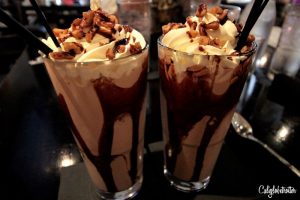 Just next door is Doc Crow's Southern Smokehouse which is rated as one of the top 10 places for barbecue in Louisville! Just next door you'll find Patrick O'Shea's Downtown and their recent addition downstairs, one of coolest bars in Louisville that you'll find!
Or if you're more of a burger fanatic, head on down to Mussels & Burger Bar to try any of their extreme burgers such as the Southern Belle, a combination of all the best southern ingredients, including green fried tomatoes. Why, I do declare this here burger is top notch!
But, if you want to stuff your face with the best culinary delights in Louisville, then I suggest taking a Guided Foodie Tour of Louisville, hitting up all the best eats in town, including the best candy store in Louisville as rated by Food Network Magazine and ending your tour at the Jim Beam Urban Stillhouse located at 4th Street Live!
4th Street Live! is an entertainment and retail center in Downtown Louisville with many restaurants, bars and shops which is one of the coolest places to hang out Thursday – Saturday evenings. You can find a lot of major events here, especially the New Year's Eve celebration. 
Where to Stay in Downtown Louisville: 
Embassy Suites by Hilton Louisville Downtown – Comfortably decorated with a separate dining area in every room and chic, plush amenities the Embassy Suites is centrally located downtown near Museum Row, 4th Street Live! and Whiskey Row!
21c Hotel Museum Louisville – A combination of an art museum, boutique hotel & chef-driven restaurant is a unique and award-winning hotel in the very heart of Downtown Louisville. 
The Galt House – Located down along the banks of the Ohio River, in the heart of Downtown Louisville, the Galt Hotel originally opened in 1835 before being demolished in 1921 and being rebuilt half a century later in 1972 into one of the most luxurious hotels in Louisville. 
Omni Louisville Hotel – A stay at the newly opened Omni Hotel offers lush, modern amenities close to the newly built convention center, the KFC Yum! Center with an in-house steak restaurant!
The Brown Hotel – one of Louisville's most historic hotels and main sights which opened in 1923 with stunning English Renaissance architecture with over 600 rooms, ballrooms, shops, restaurants and 16 stories high, offering panoramic views over Downtown Louisville. Rooms are richly decorated, bringing in the characteristics of the hotel right to your pillow!
Since 1926, The Brown Hotel has been serving up one of the most iconic Louisville meals, The Hot Brown – an open-faced turkey sandwich with bacon and a delicate Mornay sauce which is sinfully delightful!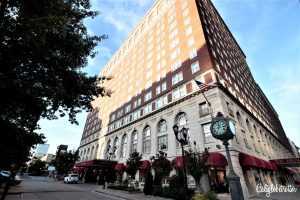 THE EAST MARKET DISTRICT: NuLu
NuLu is the short abbreviated form of New Louisville, an unofficial district of Louisville, and yes, Louisville is as cool as SoHo in New York or SoMa in San Francisco! In fact, it's been named by Thrillist as one of the "18 Best Food Neighborhoods in America!"
Situated along Market Street between downtown Louisville and the Highlands, it's a new hip district which was revitalized to clean up the area. Today, it compromise two of Louisville oldest neighborhoods, Butchertown and Phoenix Hill which is now the coolest part of Louisville. You can find awesome new shops, craft beer and bourbon, bars and restaurants and contemporary galleries! You can enjoy the First Friday Hop street party every month with art shows, shopping, street food and live music! While here, I highly suggest taking a Guided Foodie Tour of NuLu or even stopping by during the Annual NuLu Fest, a famous street festival in Louisville's East Market District!
If you want the best ice cream in NuLu, then you need to head to Louisville Cream. How do I know it's the best? Because that seemed to be where everyone wanted to cool off, and they have Bourbon Smoked Pecan Ice Cream!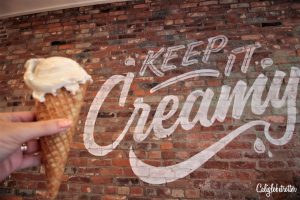 If you want the best craft beer bar in NuLu, then you most definitely need to head to the Louisville Beer Store, which also has a cozy beer garden. They have a plethora of craft beers from Louisville, the US and around the world as well as a tasting room where we chatted up some out-of-towner locals. 
Other great local hang outs in NuLu include the Garage Bar, Rabbit Hole Distilling, RYE, Goodwood Brewing Co and many more are popping up as the area is revitalized! Definitely don't leave without sitting down to enjoy a Royals Hot Chicken – Nashville style hot chicken!
While searching for the best of the best BBQ in Louisville, we found Feast BBQ which has smoked meats and it's your choice between a sandwich, a platter or even tacos! Wash it down with a Bourbon slushie while you're at it! And if you're looking for Vegan BBQ, they have the crispy smoked tofu! While the food was pretty good, it was soo cold inside the restaurant that our BBQ was cold before it came to our table and the chicken quite lacked the pizzazz we had hoped for.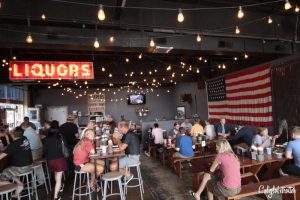 But if you're not here for the food, (who's not, right?) and just simply want to shop for handmade local items from Louisville, then be sure to hit up Revelry, a cute little boutique shop I fell head over heels in love with. Products from over 150 local artists showcase the best of Louisville, Bourbon, horses and glitz! 
Of course, NuLu also has some of the best street art in Louisville and a short walk along E Market St and you'll find several, including some Louisville wings!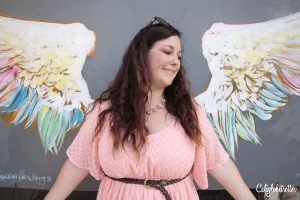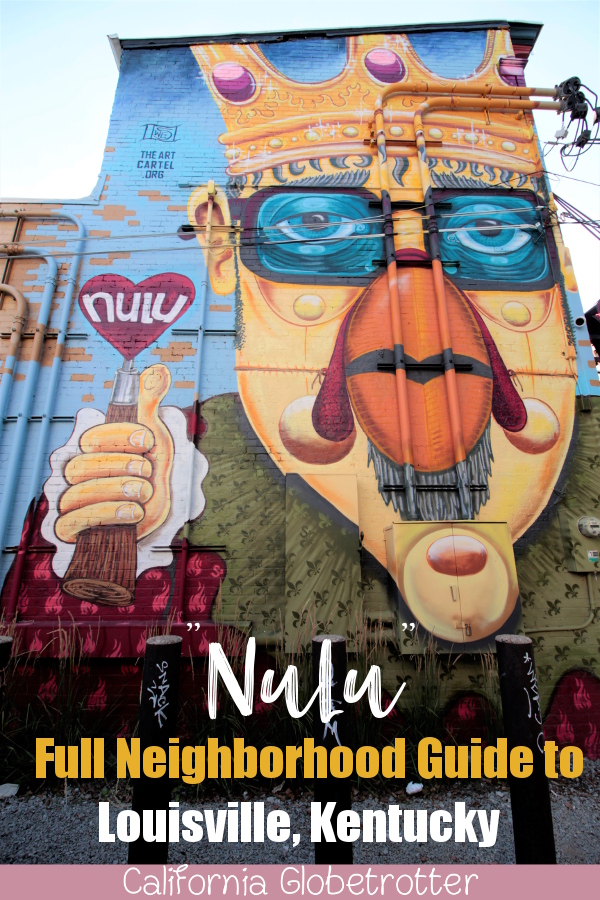 Where to stay in NuLu:
AC Hotel by Marriott Louisville Downtown – Simple, modern rooms with upscale furnishings without all the clutter in the newly built and opened as of June 2018 hotel located in the heart of NuLu, loaded with a fitness center, meeting rooms, lounge bar and a kitchen which serves up European-inspired cuisine such as tapas!
THE HIGHLANDS 
Stretching along Baxter Avenue and Bardstown Road, the Highlands is often nicknamed "Restaurant Row" where you can find a variety of eateries in Louisville which has been a foodie haven for decades. You can find unique places to eat like The Bard's Town, The Holy Grale (a bar in an old converted church) where you can find rare beers from around the world, as well as other cool hang outs like The Back Door and my new favorite bar which has 132 beers on tap and a great vibe, HopCat which combines great beer with a love of music and is rated by Draft Magazine as one of the Top 50 Bars in the US! Also worth checking out is O'Shea's Irish Pub, a popular hang out with the locals which has some damn good food at an affordable price!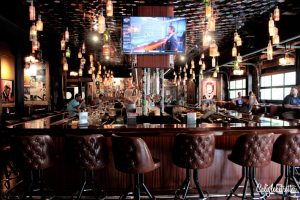 The area is also popular for fashionistas looking to hit up some locally own boutique shops and other eccentric shops and drinking coffee from Highland Coffee. Nearby, you'll also find popular tourist attractions like Cherokee Park and  Cave Hill Cemetery, a Victorian-style cemetery rich in history and where you can find ol' Colonel Sanders buried – the man who created KFC, as well as a Civil War burial grounds.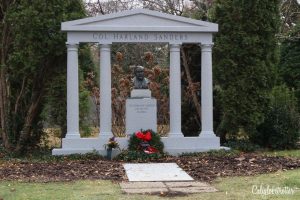 While driving around, you'll notice that there is also a lot of street murals in the Highlands such as the "Kentucky Rushmore" showcasing Kentucky's icons:  Abraham Lincoln, Colonel Sanders, Muhammad Ali and Secretariat.
OLD LOUISVILLE: NATIONAL HISTORIC DISTRICT
San Francisco ain't got nuttin' on Old Louisville. With 48 blocks of Victorian homes, Old Louisville is the third largest historic district in the United States. Rows upon rows of historic houses, churches and schools, each and every single house has a unique Victorian architectural structure. Despite its name, Old Louisville was actually developed in the 1870s, nearly a century after Louisville was founded and was once home to the wealthiest residents. Today, the houses are still just as beautiful and have been pretty well maintained, although some still need some TLC, but nonetheless are still one of the main highlights of Louisville!
One of the most impressive historic homes in Old Louisville was the Conrad-Caldwell House, a stunning castle-like home at the center of the largest collection of Victorian homes in the US. Guided tours are available at 1pm & 3pm, except for Mondays and Tuesdays.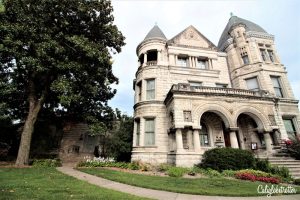 You can begin your sightseeing in Old Louisville by visiting St. James Court and taking a leisurely walk through Central Park winding through the neighborhood. Every summer since 1949, you can also find Shakespeare in the Park (Central Park) and enjoy FREE performances from May to August, the oldest free Shakespeare festival in the US!
Every year, the Old Louisville Breweries get together to host the annual Old Lou Brew, a craft beer festival to help support the Old Louisville Neighborhood council. Sadly, this took place the day after we left! Brewers include the Old Louisville Brewery, Against the Grain, Goodwood Brewing Co., and more!
In Old Louisville you can also find Buck's, an official Urban Bourbon Trail, yes, there's one them too! What you'll discover along the Urban Bourbon Trail is a variety of historic hotels which once served Kentucky Whiskey and urban trend-setters making the Old-Fashioned hip again as well as some of the world's top whiskey bars!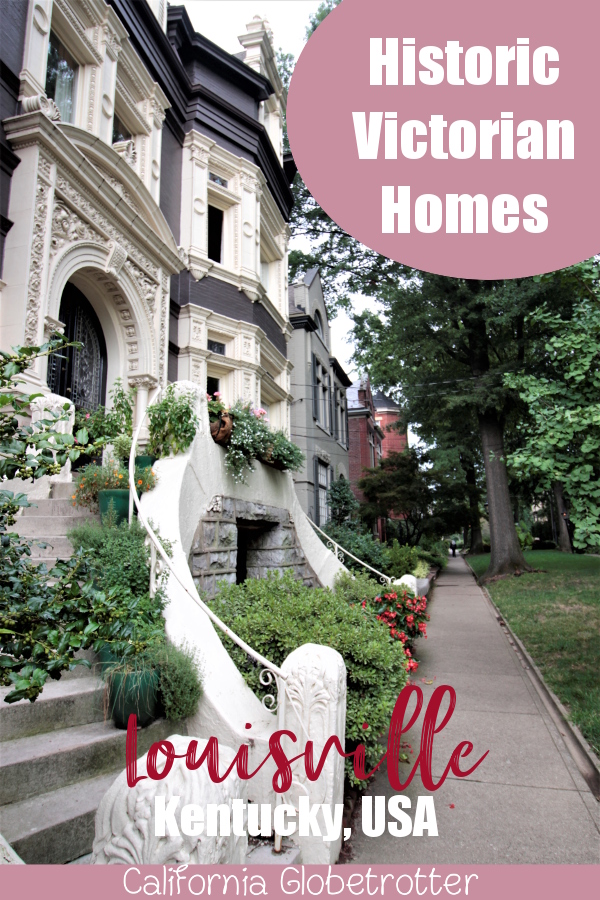 BUTCHERTOWN
As a historic meatpacking district since the 1800s, Butchertown was exactly what the name implies and therefore was once not a place people often ventured as it well…um…stunk. Currently undergoing a renaissance-like renovation, the area is quickly turning into one of the most hip quarters of town with chic boutique shops popping up, a brand new brandy distillery and some of the best restaurants in Louisville such as Butchertown Grocery which was ranked as 2016's Southern Living's "Best in South" as well as USA today's "10 Best New Restaurants" in 2016, as well as having an upstairs hang out called Lola's in the evenings. Whet your beer pallet at Sergio's World of Beers which has over 1,000 options to chose from!
But if you're looking for the best donuts in Louisville, then you need bee line straight for Hi-Five Donuts, Louisville's first female owned food truck and donut shop! Not only is the shop just the cutest darn thing you ever did see, but their freshly made and dipped, craft donuts are scrumpdillyicious. Mix and match your donuts with your toppings and have it freshly dipped right before your eyes! Be sure to wear your fat pants though, these are dangerously delicious! Recommended? I combined a Bourbon Caramel with chocolate chips.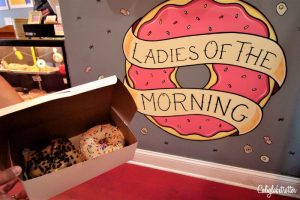 You'll also find a few street murals in Butchertown nearby, like this large display of L-O-V-E!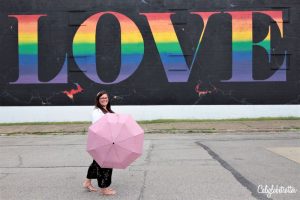 GERMANTOWN & SCHNITZELBERG
Yes, these are real neighborhoods in Louisville! As one of the oldest neighborhoods in Louisville, Germantown was founded in the 1800s by none other than German immigrants. Being married to a German, we had to visit. The area is dotted by long, skinny homes called "shotgun houses", a popular style of home in the Southern US after the Civil War until the 1920s. Here you can find some interesting twists on both European and German cuisine at Eiderdown.
The next neighborhood over is called Schnitzelburg, a sister neighborhood which provided a good laugh for my husband.
Just on the border between the two neighborhoods is Four Pegs, a great little bar and restaurant with a motto of "beer, food, 'merica!". We came for the epically delicious Chicken and Waffles Sandwich and died and went to heaven with it's maple aoili sauce. We chatted with the bar manager for over an hour about a variety of things, from beer, the best restaurants in Louisville and more! Four Pegs also changes out their taps weekly, continuously bringing in fresh, new, unique craft beers, both local and from around the country. Soon, they will be expanding with a nearby brewery as well! So keep your eyes peeled!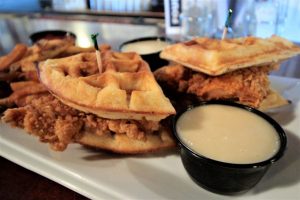 SHELBY PARK
Just the neighboring neighborhood in and around Shelby Park may not exactly be the nicest of places for tourists to visit in Louisville, but if you're looking for more street art in Louisville, then head to Shelby Road where you'll find a plethora of murals in a short distance. Just keep your wits about you and pay attention to your surroundings.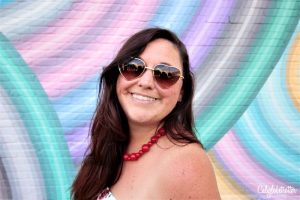 Along the Ohio River
Some of the best sights to see in Downtown Louisville include the beautiful city skyline of Louisville, the Waterfront along the Ohio River, and its many bridges. For the best river view, be sure to walk across the Big Four Pedestrian Bridge and if you're feeling very motivated, you can walk across the bridge into Jeffersonville, Indiana.
THE BELLE OF LOUISVILLE
One of the top things to do in Louisville includes taking a ride on the Belle of Louisville and step back in time on this historic Mississippi-style steamboat built in 1914 which still offers passenger dining while sailing down the Ohio River. Originally known as the Idlewild, she served as a ferry boat between Memphis, Tennessee and West Memphis, Arkansas. By 1949, she became the most widely traveled river steamboat in American history and has been recognized as the oldest and most authentic river steamboat.
The best chance for a ride on the Belle of Louisville is between April – October, otherwise cruises are limited between November – March. However, you do still have a chance to visit the steamboat while it is docked. But, if you're looking for romantic things to do in Louisville, then I suggest catching a sunset cruise with the Belle of Louisville!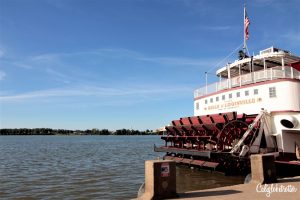 LOUISVILLE WATERFRONT PARK
What as once just an industrial wasteland is not the reclaimed Louisville Waterfront Park, an outdoor park adjacent to the city that stretches along the Ohio River which was developed and opened on July 4, 1999. You can find a statue of Abraham Lincoln here as well as the entrance to the Big Four Bridge, a pedestrian bridge open 27/7 connecting Kentucky to Indiana which also has an LED Lighting System.
You can find a Joe's Crab Shack, playgrounds and more! On July 4th, you can enjoy a firework show on the Harbor Lawn! Come here for the Thunder Over Louisville which kicks of the Kentucky Derby every year, which is the largest fireworks display in the US or come here for the sunsets, no matter what you'll be in for a treat! Plan your visit by checking out the Waterfront Park Event Calendar because there is always something happening like yoga and Bats Baseball Friday Nights!
PARKING: Down along the Waterfront, underneath the bridges you'll find the cheapest parking in Louisville for $3. Use the coordinates 38°15'33.2″N 85°45'02.4″W or search for Joe's Crab Shack on the Waterfront!
If you're looking for something fun to do for the whole family, consider renting a Double Surrey bike from Wheel Fun Rentals and bike around the Waterfront! They have a wide variety of bikes to rent and it makes for a fun way of exploring Louisville!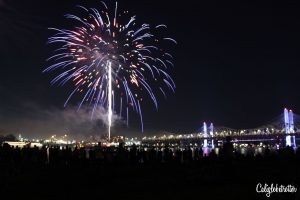 FALLS OF THE OHIO STATE PARK
Technically the Falls of the Ohio | $9 Admission are in Clarksville, Indiana on the banks of the Ohio River, it's close enough to consider a visit when in Louisville. Lewis & Clark first met here before embarking upon their Lewis and Clark Expedition. The park is the largest exposed fossil bed in the world and a new state of the art Interpretive Center overlook the Ohio River and shares 390 million years of history before hunting for fossils on the banks of the river!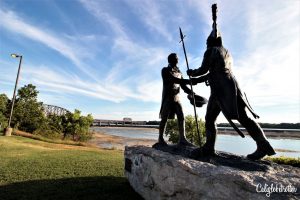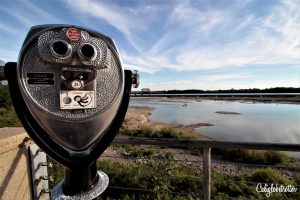 Nearby is a quaint little walking / biking trail along the Ohio River which offers sweeping views of Downtown Louisville and its bridges. And nestled against the flood walls, stands The Widow's Walk – a lone, creamy yellow, Victorian, two-storey home with white banisters offering ice cream, coffee and bike rentals.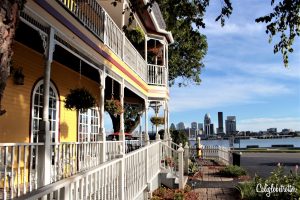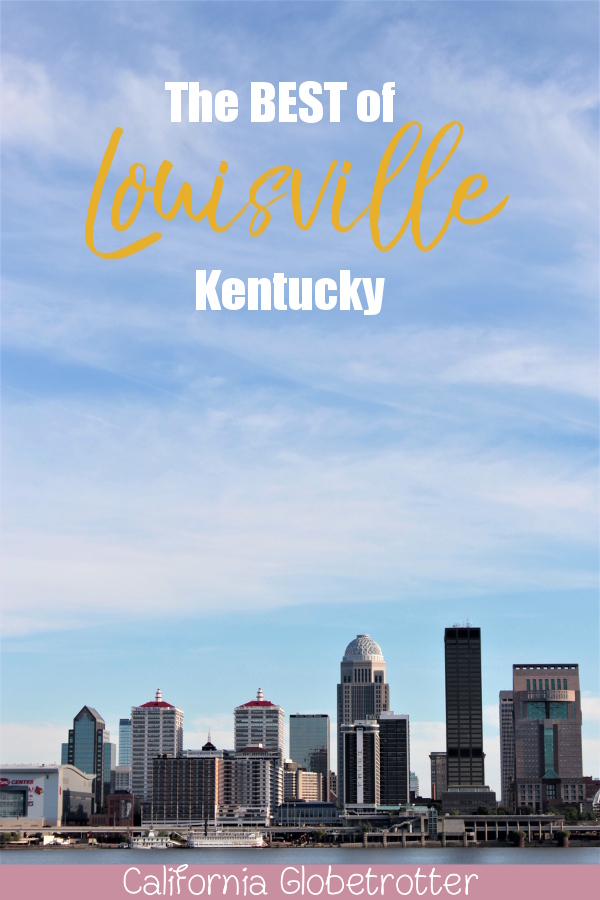 Further afield: Amusement Attractions in Louisville
CHURCHILL DOWNS: HOME OF THE KENTUCKY DERBY
And now, off to the races!! A bit further out from downtown Louisville, this is a historic must see sight! Since 1875, Churchill Downs has been the home of the famed Kentucky Derby, a Thoroughbred horse race also known as "The Most Exciting Two Minutes in Sports". The Kentucky Derby caps off two weeks of thrilling horse racing on the first Saturday in May. On this day, everyone sports their best and most exciting formal clothing and most famously, the hats! Be sure to check out the Kentucky Derby Museum| $15 Admission either before or after your tour of Churchill Downs to learn more about the horse racing history, see some of the outrageous outfits and hats as well as an inspiring 10 minute video to give you a true sense of experience the Kentucky Derby! This is rated one of the top 10 things to do in Louisville and is as awesome as everyone raves it is!
The basic 30 minute tour will include some Kentucky Derby history, taking you down to the dirt track and you'll catch a glimpse of the finish line, learn how much people pay for fold up chairs for box seats as well as Millionaires Row, and as well as how that's considered pennies for those who can afford the ultimate exclusive private seats!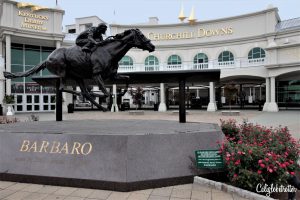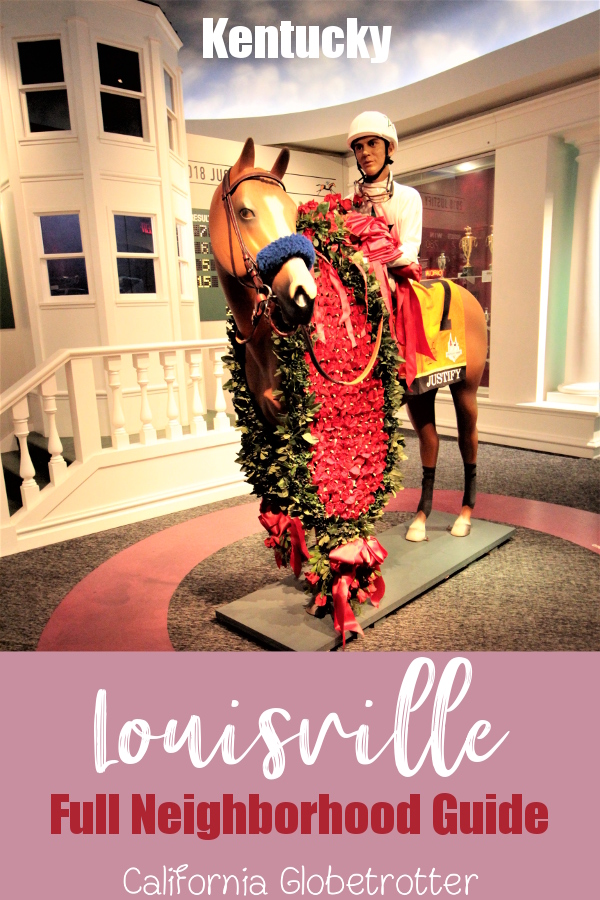 LOUISVILLE MEGA CAVERN
If you're looking for an adrenaline rush, then consider putting any fears you have about heights to the test by ziplining in a limestone cavern UNDERNEATH the city of Louisville at the Louisville Mega Cavern! Technically, because of it's impressive support structure, it's classified as a building, and therefore the biggest in Kentucky! While you're down there, you can partake in a variety of awesome things to do, such as guided tram tours, there's a rope course, mountain bike park and an annual holiday lights display! 
KENTUCKY KINGDOM
A 63-acre amusement park not far from downtown Louisville, Kentucky Kingdom offers visitors a chance to get wild on a variety of rollercoasters and even the water park called Hurricane Bay! Sounds like the perfect place to cool down in the middle of summer!
WHITEHALL
Louisville's Estate Garden, not far from Downtown Louisville, a visit to one of Louisville's historic homes is worth the drive! Thought to have been built around 1855 by John Marshall, it originally began as a simple, two-story brick building in the traditional Italianate style that was popular in the 19th century. However, by 1909 the house was sold and renovated into the beautiful Southern-style Greek Revival mansion we see today with white columns and a more Victorian interior. White Hall also includes a variety of luscious gardens and an arboretum stretching almost 10 acres!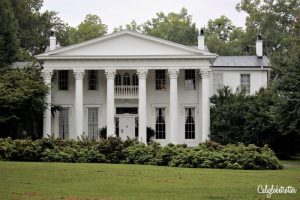 Nightlife in Louisville
Whether you're looking to go out to the theater or the bars, there's always something to do in Louisville. By checking out the online magazine, Leo's Weekly or checking GotoLouisville's Events Calendar we were able to find many things to do in Louisville during the summer while we were there for two months. You can catch free live concerts at the Waterfront Park (Waterfront Wednesday) where you can also enjoy Bourbon BBQ! Otherwise we found that most evening activities in Louisville revolved around art and culture so perhaps you might be interested in checking out any of the following theaters in Louisville for a night out on the town!:
Only one of two historic theaters to survive the urban renewal, The Palace Theater is a great place to catch a movie by stepping back in a time long since gone. Opened on September 1, 1928 it was considered to be an "architectural marvel!" The Louisville Palace undertook a massive restoration to recreate the opulence of its glory days. Today, the theater hosts Broadway attractions, local, national, and international performing arts presentations, classic films, and concert engagements!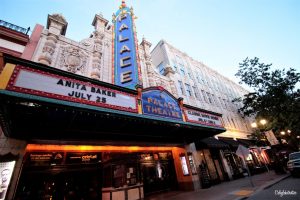 Louisville Craft Beer Scene
Bourbon not your thing? Don't worry, Louisville has a lonnnng history of brewing dating back to the late 1800s and competed with major Midwestern giants like Milwaukee and St. Louis all thanks to a massive influx of German immigrants who made enjoying a good pint of beer a social activity. They brought over their long history of brewing traditions to the US and introduced the lager. Today, more and more new breweries are opening and the craft beer scene is at full speed ahead! Gotta love them Germans! 
Some of the top brewers in Louisville include Falls City Brewing Company, Gordon Biersch, Against the Grain Brewery & Smokehouse, Goodwood Brewing Co and more! Or you can hop aboard Lou's Brew Bus and be shuttled to each location.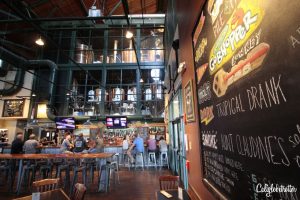 Street Art in Louisville
If you're looking for unique things to do in Louisville, then hunting for street art will keep you busy for a while! Street Art is popping up all over the place, and Louisville flourishes in vibrant and particular creativity. We found tons of wall murals while driving around town, got out and snapped a few pictures before heading on to the next. For the full guide of where to find all some of the amazing artwork we found, check out my post of Where to Find Street Art in Louisville.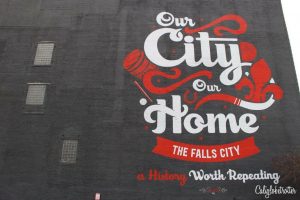 How to Get Around Louisville
First off, getting to Louisville is super easy. With a quick glance at a map, you can see that Kentucky is surrounded by seven states and a day trip to Louisville is possible from Lexington, Kentucky | 1 hr 15, Cincinnati, Ohio | 1 hr 31, Indianapolis, Indiana | 1 hr 44, or weekend trips to Louisville from Columbus, Ohio | 2 hr 58, St. Louis, Missouri | 3 hr 41, Nashville, Tennessee | 3 hr 24 or Knoxville, Tennessee | 3 hr 37.
Coming home to Louisville from Germany meant that we wouldn't have our own car and renting a car for the 2 months would just be too expensive. While we used my parents' car to explore Louisville's best neighborhoods, we also found other ways to get around. 
BY BUS
Typically, taking the public transportation system in the US isn't very efficient and at times, not entirely safe. Using Louisville's public transportation system, TARC seems easy to use and will take you all over Louisville, costing $1.75 per use is very useful when exploring the above neighborhoods and using the TARC System Map to get around.
BY BIKE
Upon walking around one day, we discovered that Louisville now has a new Bike Share system called LouVelo! Considering that Louisville is relatively flat, it makes it easy to get around and there are plenty of bike lanes, too. There are stops all over the city to grab a bike, go for a ride and drop it off at another location. 
There are also many great bike routes in Louisville, including the Louisville Loop, a 100-mile loop currently in the works which will completely encircle the city and link to existing and new parks and neighborhoods which will make for some great excursions in Louisville.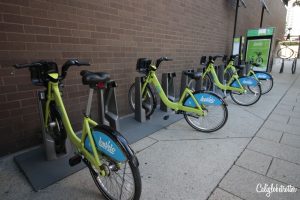 While two months was definitely a lot of time to explore one of the United States' most up & coming cities, we managed a lot but clearly not everything. We tried to visit each neighborhood and explore in depth, though some days all we caught was a glimpse. We drove to all locations which was clearly the easiest way to get around, those were were cautioned about visiting certain areas in Louisville, especially come sundown.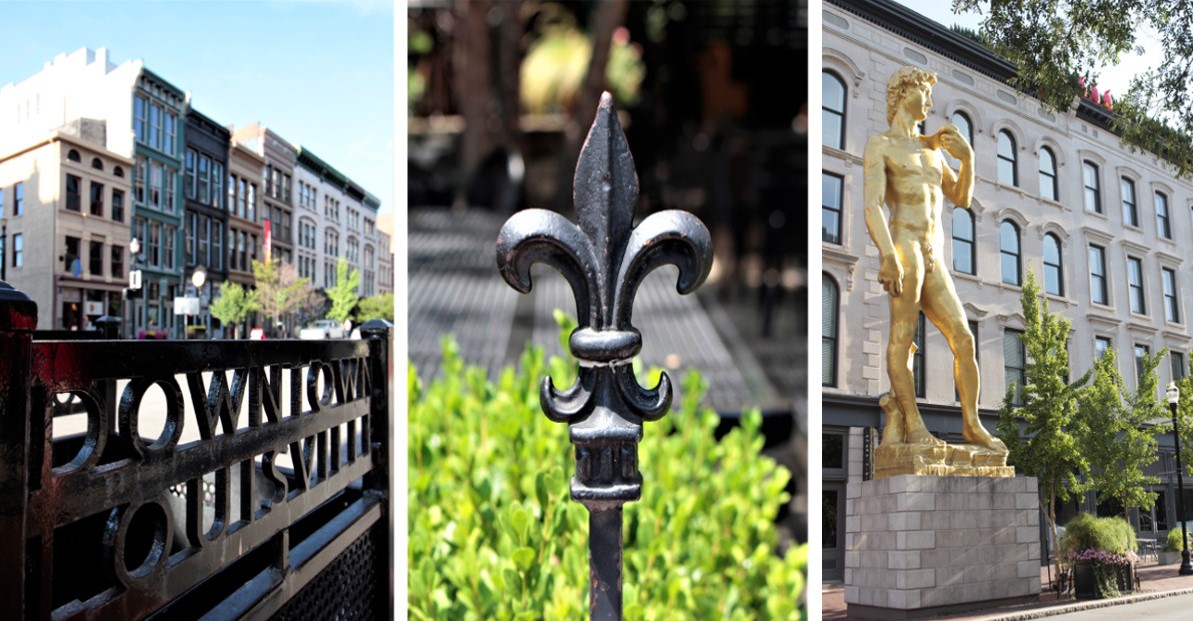 If you're looking for some extra guides to prepare your trip, we enjoyed these the following items, both before and after our trip to Kentucky! The first gave us a lot of history and information about the Kentucky Bourbon Trail while the second we purchased along our journey for some home cooked meals in the future! And of course, my faithful Travel Guide Bible, the DK Travel Guide: USA!
Disclaimer: This post contains affiliate links. If you click on one and make a purchase, I might make a little extra spending money, at no extra cost to you. As always, all opinions are my own and these products/services have been found useful during our travels and come highly recommended to you from yours truly!
Day Trips from Louisville:
8 Quick Things to do in Lexington
A Thoroughbred Horse Sanctuary: Old Friends Farm
Madison, Indiana: The Midwest's Prettiest Town
A U-Pick Farm Excursion: Huber's Orchard and Winery, Indiana
Rediscover Cincinnati: A Rejuvenated City
Where to Find Easy Murals in Nashville, Tennessee
Nashville with the Music City Total Access Pass
Liked this post? PIN IT FOR LATER!!