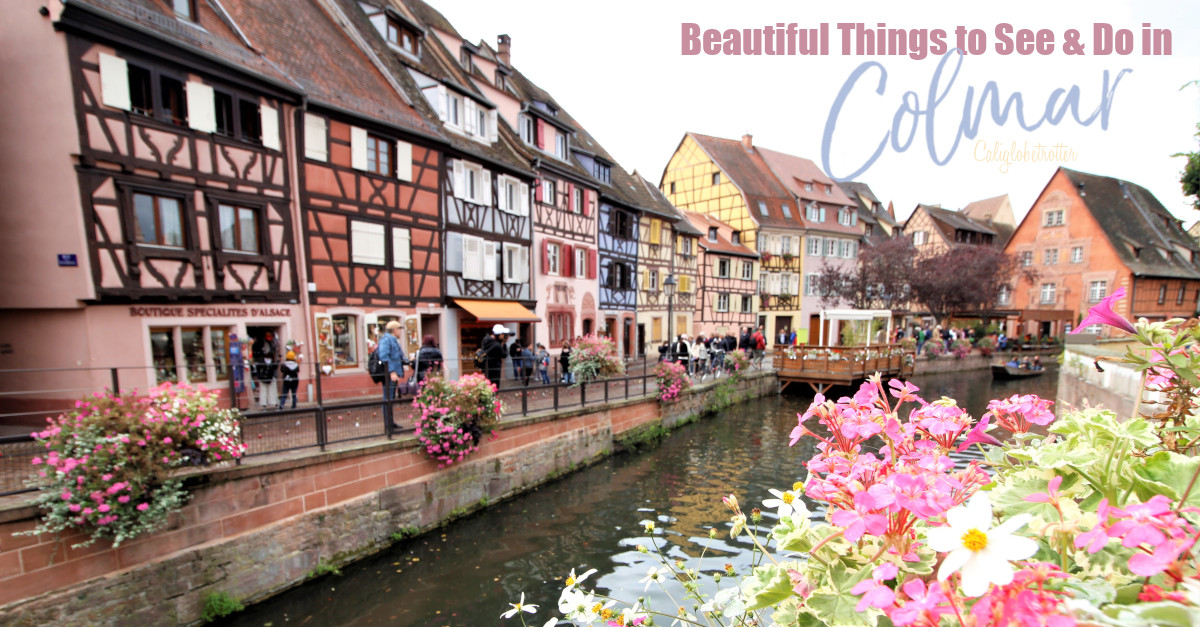 Disclaimer: This post contains affiliate links. If you click on one and make a purchase, I might make a little extra spending money, at no extra cost to you. As always, all opinions are my own and these products/services have been found useful during our travels and come highly recommended to you from yours truly!
One of my favorite childhood Disney films is and still is Beauty & the Beast and one of my favorite scenes is when Belle meanders through a sleepy half-timbered town, with locals going about their morning in the market place, singing "Little town, in a quiet village". While in Colmar, France, no one broke out in song, walking through the half-timbered town of Colmar is quite possibly one of the best things to do in France. So much beauty crammed into one little town, you wonder how it can possibly be real. While I will share with you what to do in Colmar in a day, we could have easily extended our visit and never ever left! Though perhaps that might be a bit of an overkill.
Want the Beauty & Beast Experience in Colmar? PIN IT FOR LATER!!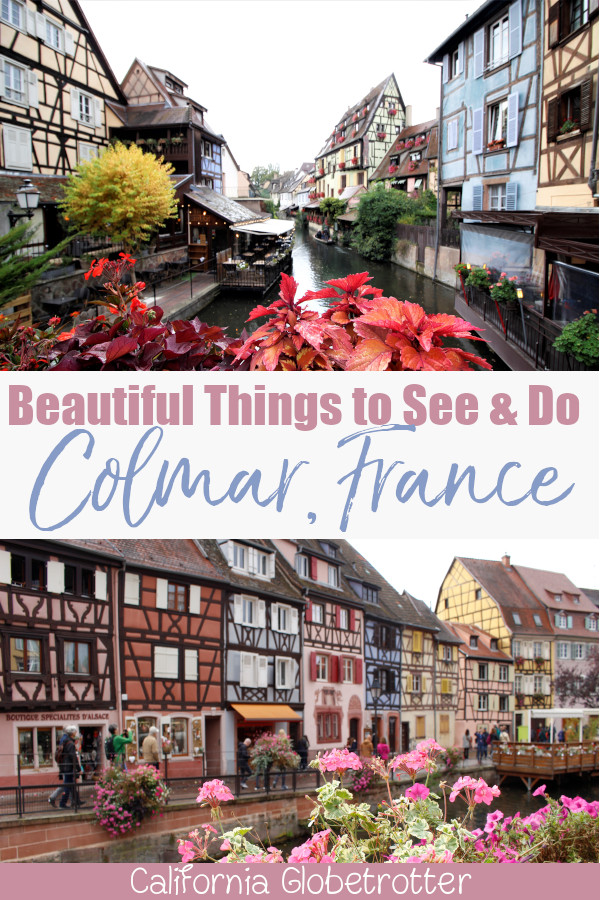 50+ STUPID PRETTY Towns in Europe
Your ESSENTIAL Guide to Europe
3 Day Alsace Wine Route Itinerary
This article is now available as a mobile app. Go to GPSMyCity to download the app for GPS-assisted travel directions to the attractions featured in this article!
Where is Colmar?
Located in one of the most beautiful regions in France, Colmar is situated along the eastern border of France, sharing a border with Germany. Surrounding Colmar and it's equally picturesque neighboring towns are endless rows of vineyards. If you plan to visit Colmar and the neighboring towns located along the Alsace Wine Route, a minimum of 3 days is required to absorb the beauty of these charming towns and to explore the French countryside.
About the Alsace Wine Route
The Alsace Wine Route (Vins d'Alsace) stretches 170 km from Marlenheim, just north of Strasbourg, the capital of Alsace in the north and ending in Thann, just south of Colmar. Winding through over 70 picturesque towns to explore, through the foothills of the Vosges Mountains, past a plethora of abbeys, castles, vineyards and wine taverns, the Alsace Wine Route is one of the best wine routes to explore in France.
The Alsace Wine Route was established in 1953 and is one of the oldest wine routes in France! For wine lovers, Colmar is also known as the capital of Alsatian wine. The Alsace wine route is where France meets Germany and therefore, over the centuries, has passed back and forth between hands multiple times, each country claiming the region for their own. With the beauty of the Alsace, it's no wonder each country desperately wanted to hold on to the region.
With over 70 small towns to choose from, it's important prior to visiting to know exactly which towns you plan to visit so as to break up your exploration, exploring a portion each day, in one direction so there is no backtracking. However, don't get overwhelmed just yet. Of the seventy towns to visit along the Alsace wine route, about 20 of them make list of top places to visit in the Alsace.
Being an obsessive fan of half-timbered towns in Germany, Colmar was one of the first to hook me in France. Colorful, half-timbered houses line picturesque cobbled-stone lanes and the French have added a whimsical touch by adorning their beautiful buildings in flowers and any of the least likely object which can inspire beauty when placed just in the right spot. Charming street cafes spill out into the streets and the smell of German and French cuisine fill the air.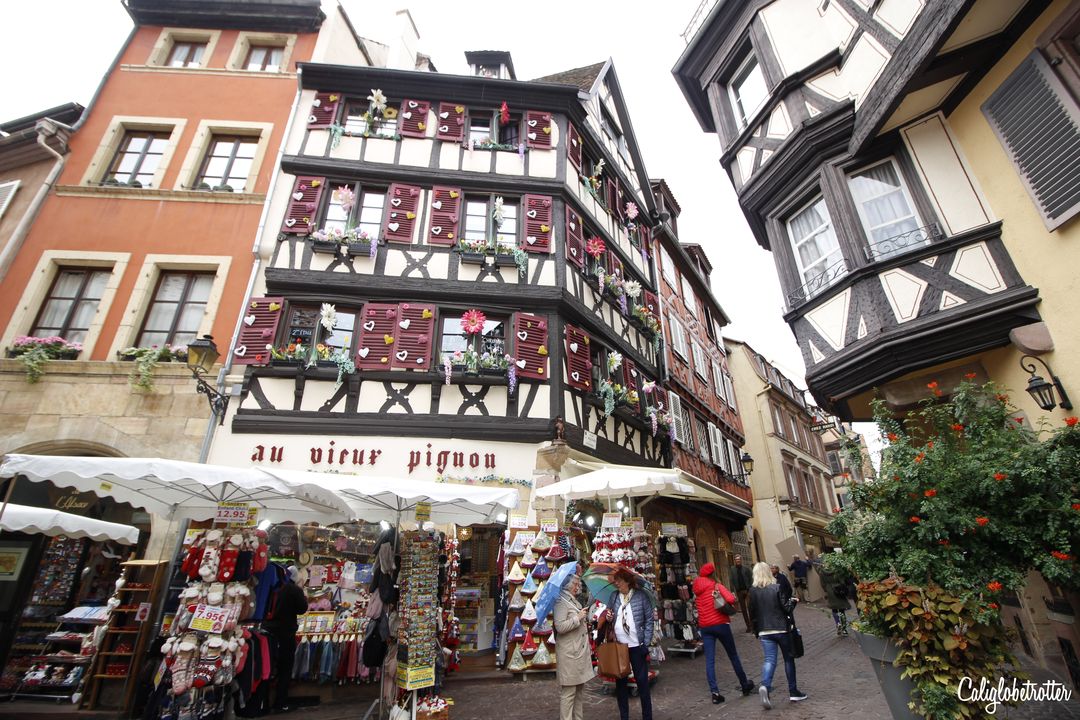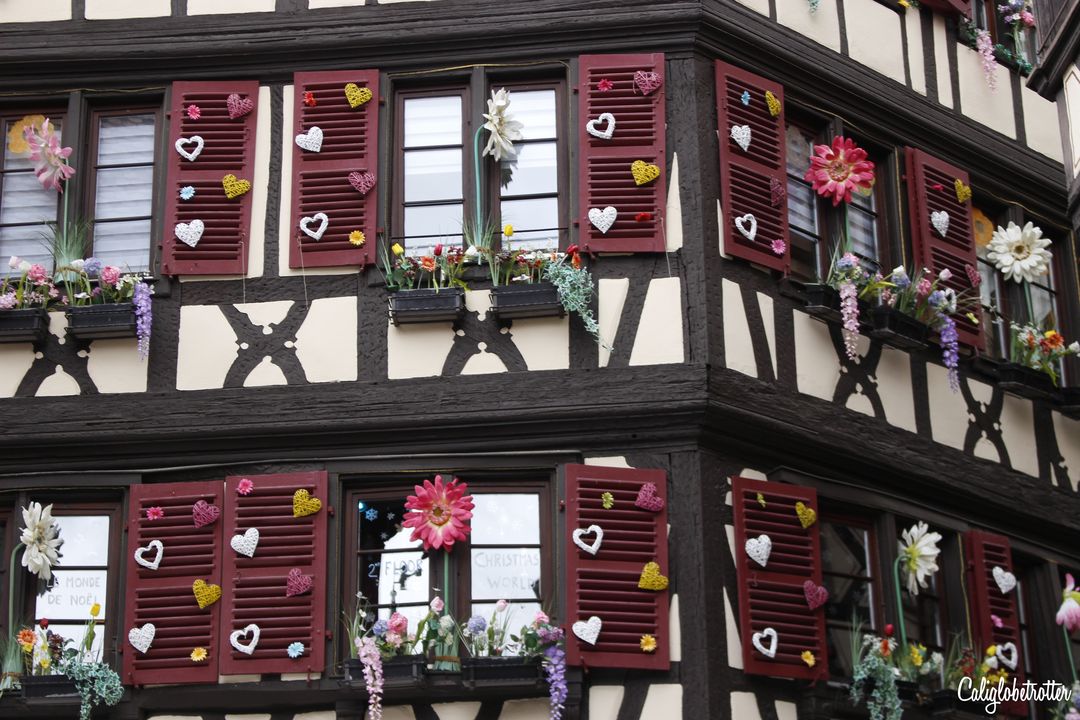 Colmar from a Historical Perspective
Though first mentioned in the 9th century, Colmar and the surrounding Alsace region experienced nearly 300 years of turbulence, from the Thirty Years' War until WWII. But with the creation of a German state in 1871, Colmar and the surrounding villages were claimed by the Germans and would hold on to it until the end of WWI. It would come as no surprise that during WWII, the Germans would occupy, though not officially annex the Alsace region, once again claiming it as their own after having lost it after WWI, only to return it to the French after the war. While the region has remained French for the last 70 years, today, the Alsace is a wonderful blend of both French and German culture and that is easily seen throughout the region not just in the architecture, but also in the food.
What to Eat in Colmar
Alsatian food is a delicious blend of French and German cuisine, with spätzle, foie gras, tarte flambee, and backoeffe all making their way onto the local menus. You'll also often spot pretzels and sauerkraut on menus, though Colmar's gastronomy is more than just that. Many of the Alsace traditional meals are based around the local wines, including Riesling, Pinot Noir, Muscat, Pinot Gris, and Gewurztraminer.
– 7 Foods you must try in Colmar:
Tarte flambée– a thinly rolled bread dough, similar to a pizza, covered with fromage blanc or crème fraîche, thinly sliced onions and bacon bits, and is best with Munster cheese. Yum!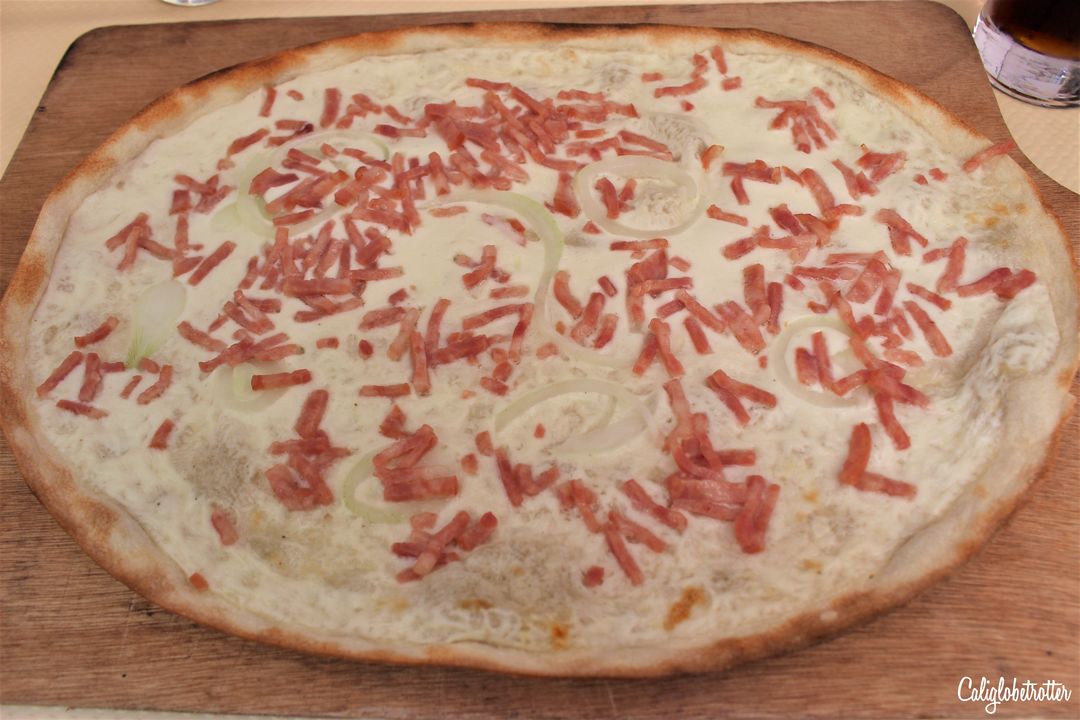 Choucroûte garnie – A dish of sauerkraut accompanied with five to eight sides such as smoked ham, sausages, and boiled potatoes. This is one of the most traditional dishes in the region and pays homage to German's cuisine.
Tarte aux poires – Alsace is also known for its pastries with one of the most popular being the Tarte aux poires, a pear tart with an egg custard filling.
Kougelhopf – a yeast based cake, traditionally baked in a circular bundt form, often with raisins and covered in powdered sugar.
Mille-feuille– a traditional three-layered puff pastry alternating between layers of cream with the top layer being glazed with icing and brown chocolate and designed with striped or swirls.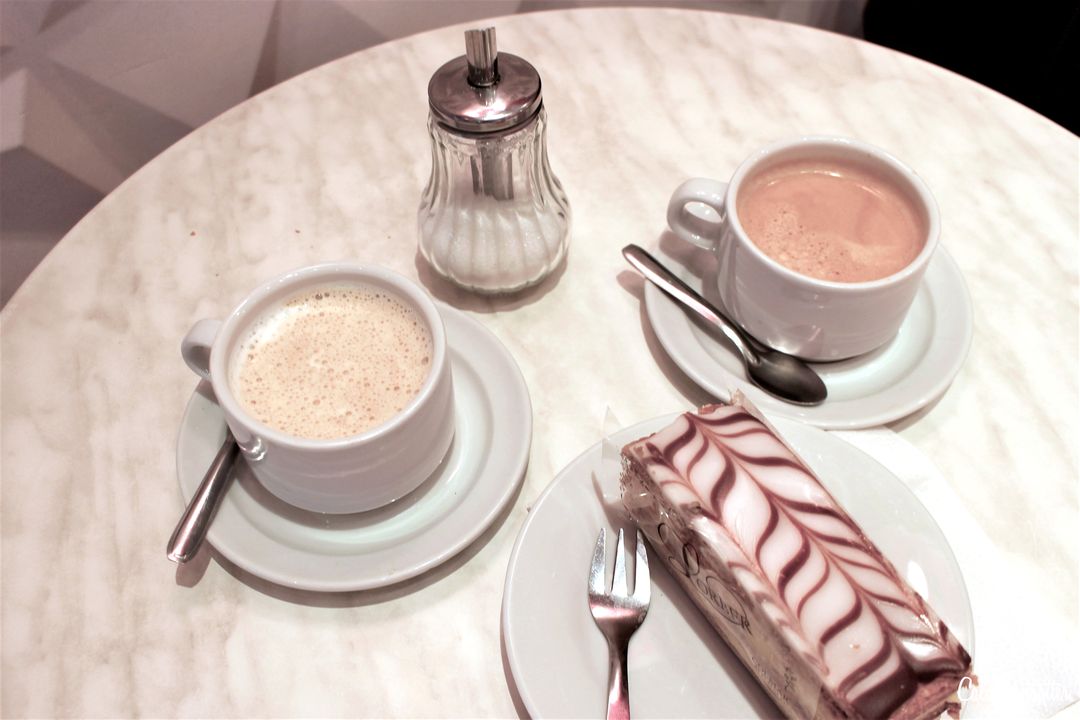 Bretzels – Don't skip out on these pretzels if you've tried a German pretzel. The soft pretzel is commonly found in this region, and either comes sweet with sugar coating, or savory with cheese and ham on top. The two are incomparable!
Bäckeoffe – Craving something warm and hearty? Oder a Bäckeoffe – a casserole dish made with layers of potatoes and three kinds of meat – beef, pork, and lamb with veggies such as leek, carrots and onions.
Related: 15 Things to Do When You Travel
Visit the Covered Market (Marche Couvert)
Located in the Quartier de la Petite Venise, for a little break from sightseeing, stop into the Covered Market to let your nose do the exploring. It's a quaint little market offering everything from cheeses, meats, fruits and of course, more pastries. You'll also find a little cafe inside should you so desire a coffee break as well as a bit of gardening supplies and flowers.
Where to Eat in Colmar
Want to experience a traditional French breakfast? Then pop into any cafe and you'll be served something along the lines of a baguette with butter, jams and Nutella as well as a croissant, of course accompanied with your choice of a coffee. We enjoyed a lovely and filling breakfast at Cafe Jupiler, near the Saint Martin Collegiate Church.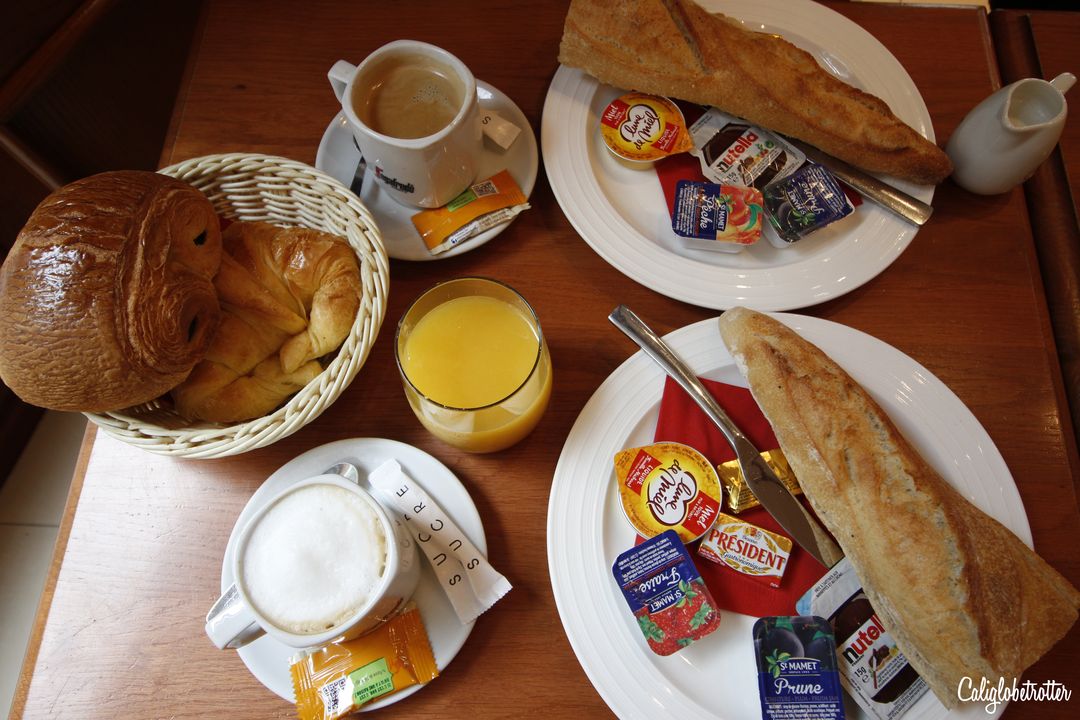 Looking for a lovely but affordable place for an evening meal in Colmar? Plan first and foremost, not to find a restaurant that is open for dinner until 6-8pm. Prior to that they may be closed between lunch and dinner. We discovered this and had a hard time finding somewhere to eat, and there were restaurants with lines of people waiting outside their doors.
We struck gold when we walked up to Restaurant Au Koïfhus, near the Old Customs House (Ancienne Douane) and were the first customers to sit down. We spoiled ourselves rotten as we were celebrating our third anniversary. We we tried Escargot (edible land snails, a delicacy in France), two of the meals I previously mentioned you should try when here as well as profiteroles (cream puffs) covered in chocolate.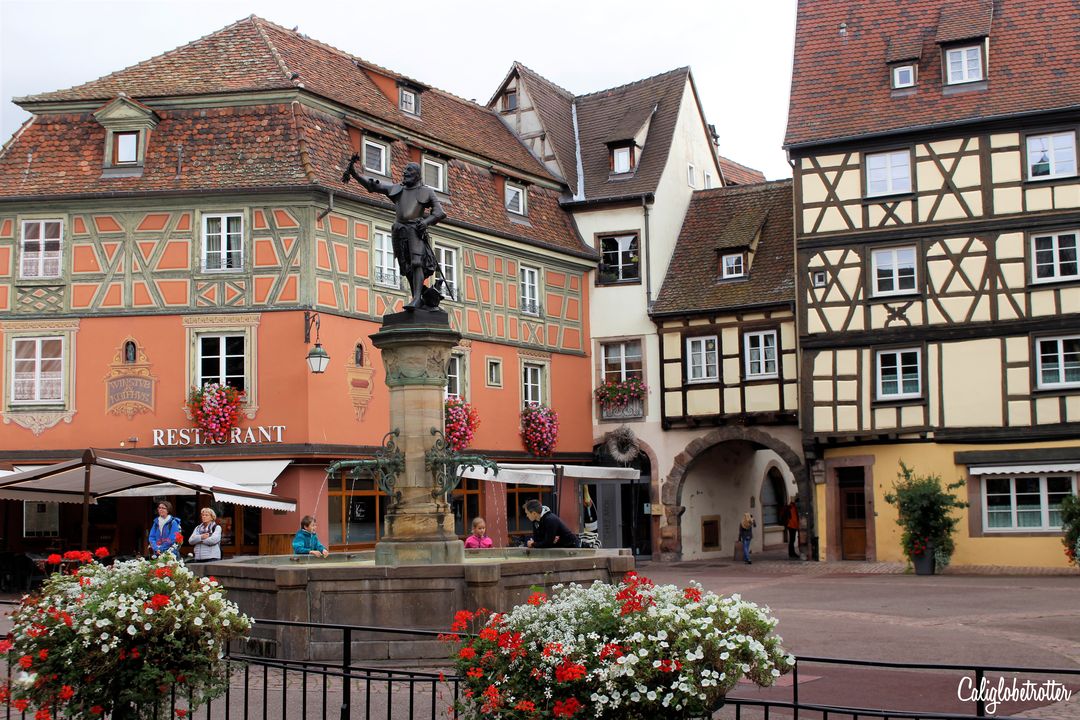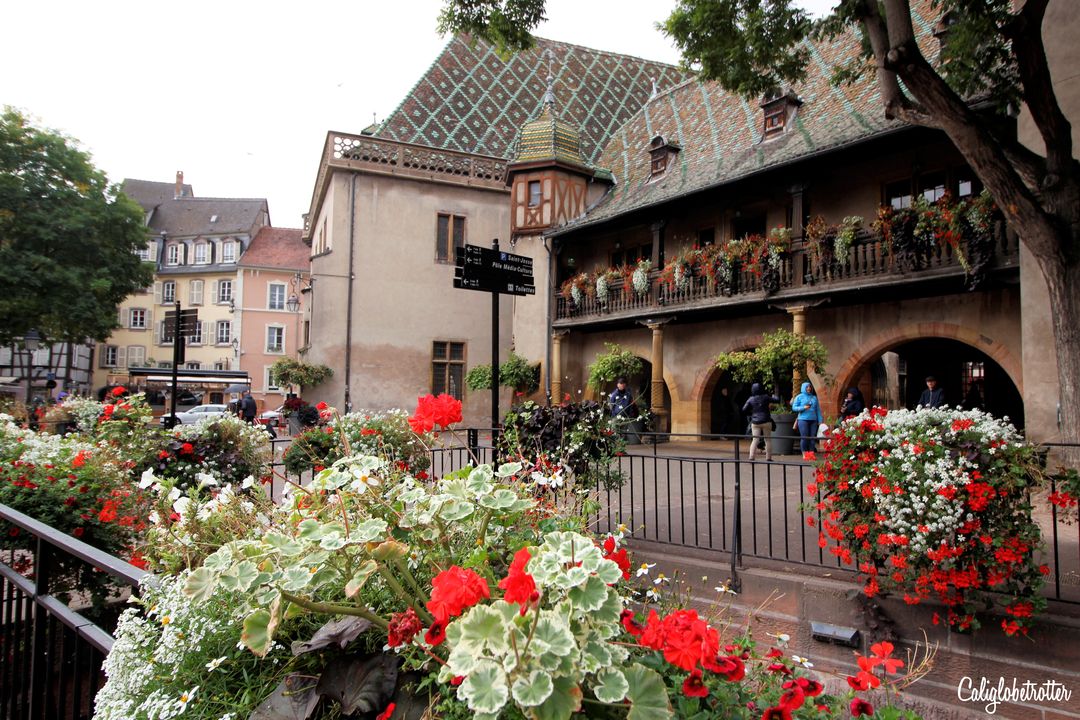 Explore Colmar's Old Town
As previously mentioned, Colmar's beautiful architecture is a blend of both German and French techniques, and many of the buildings date back to the 1400s, taking you back to a time long gone! Located in the center of town is the Saint Martin Collegiate Church with the town's beauty emanating from its core. Many of the important sights to see in Colmar also include the Maison des Têtes, Dominican Church, the Pfister House – also known as Maison Pfister, – and the Old Customs House.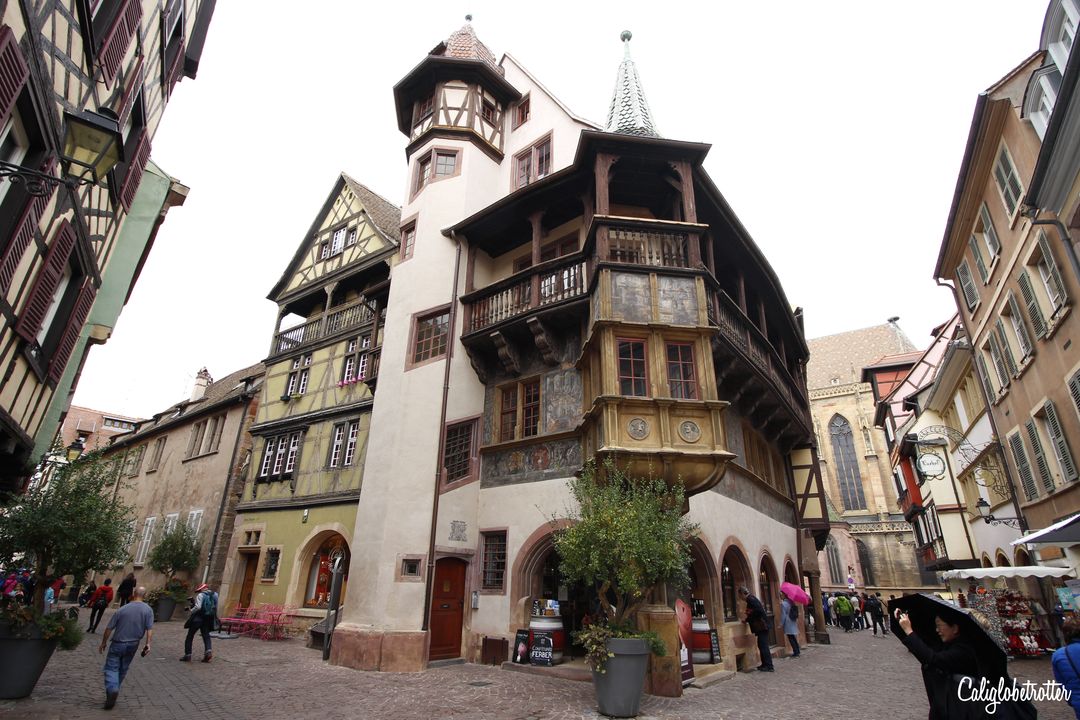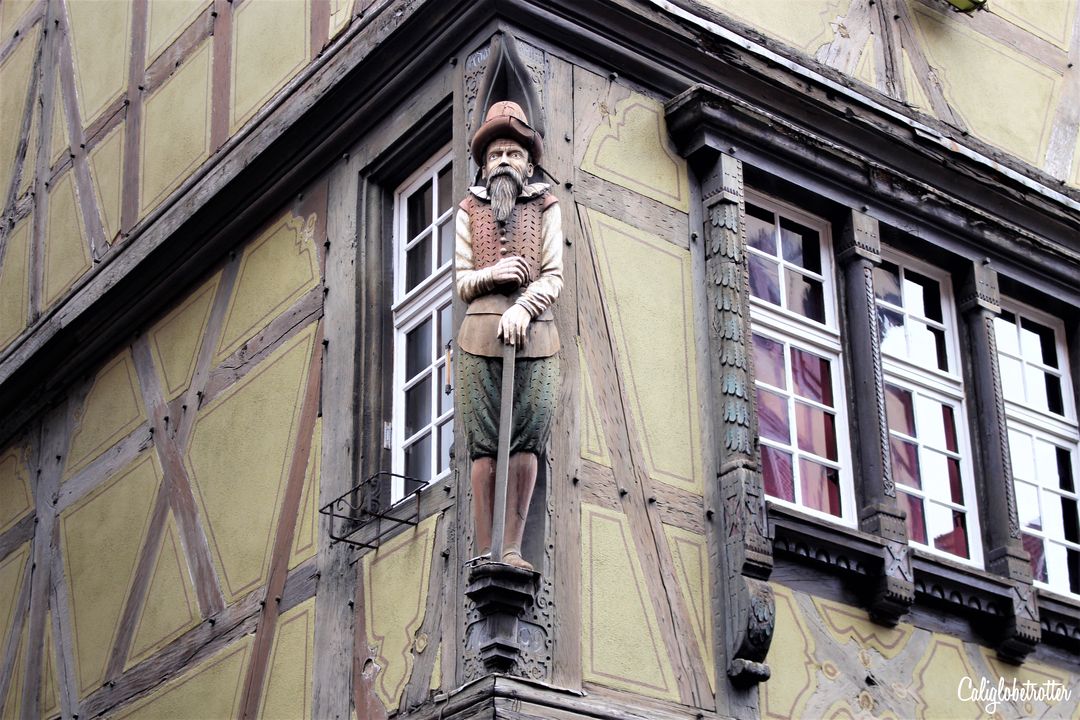 Explore Colmar's "Little Venice"
Nicknamed "Little Venice", this picturesque quarter of Colmar is the highlight of exploring the town. An array of pastel colored, half-timbered houses line cobbled-stone streets, many of which line the canal. What was once a thriving area of gardeners, butchers, tanners and fishmongers, it's now one of the most beautiful parts of the city, no thanks in part to the fact that the city was one of the French towns that escaped WWII with little to no damage, thus preserving its unique, Disney-esque apperance, making it one of the prettiest canal cities in Europe!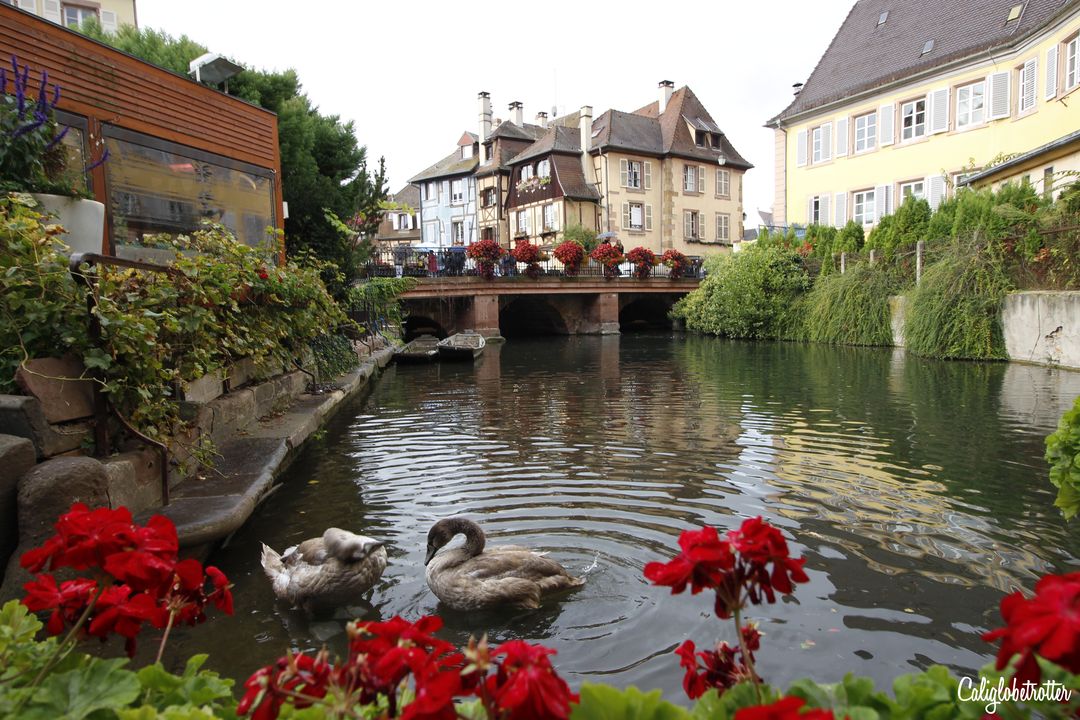 While meandering the town by foot is highly recommended and is easy for all, a unique way to experience Colmar's Little Venice is by taking a canal boat tour. Located next to the restaurant Le Caveau Saint-Pierre, you can hop aboard a flat-bottomed boat, the tour guide will provide you with unique history into the town as you admire the pretty array of rainbow colored half-timbered houses. Boat tours last about 30 minutes and are 6€ per person.
Related: Alluring canal Cities of Europe
The Fisherman's Quay
After your boat tour, you should definitely explore Little Venice by foot, as you can also stroll along the Quai de la Poissonnerie by perusing some of the quaint shops, cozy cafes and stop at some of the best patisseries in Colmar! You'll be snapping an endless amount of photos along the way! Stretched out along the Lauch River, this part of Petite Venise is one of the most photographed streets in Colmar!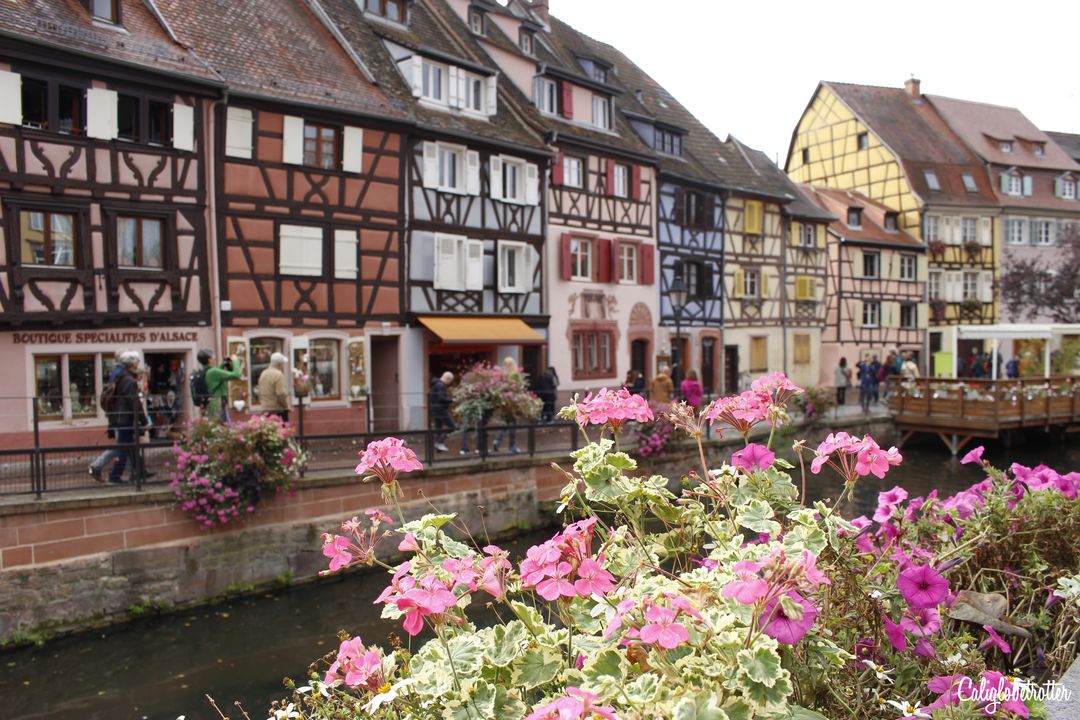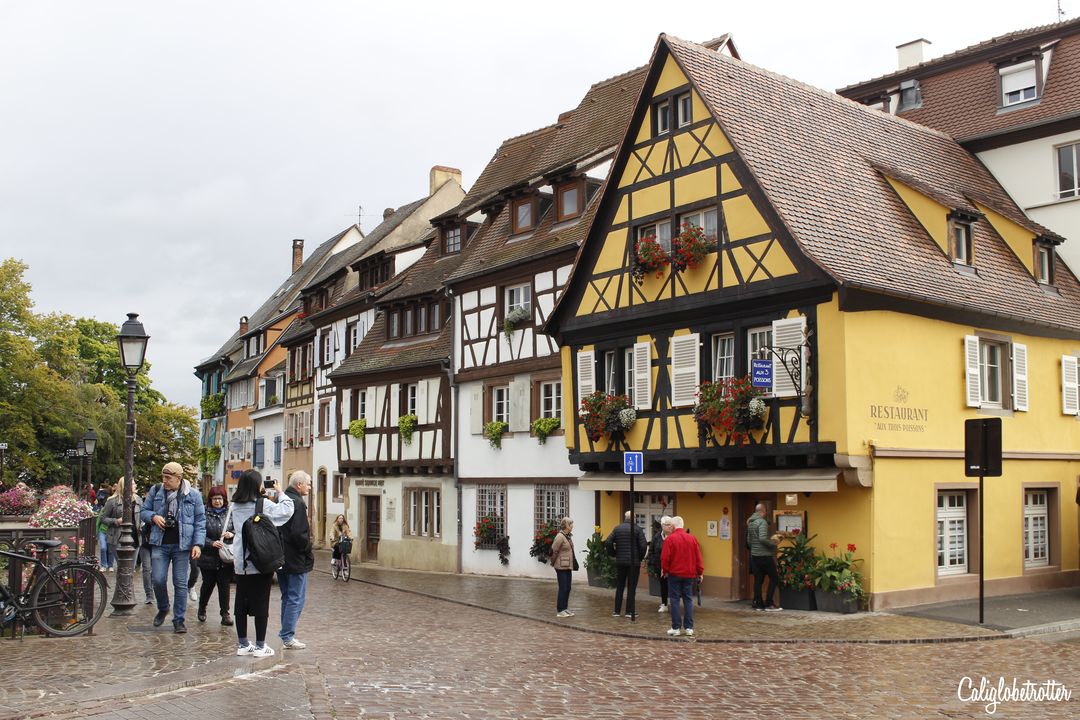 Learn About Frederic Auguste Bartholdi
While meandering the streets of Colmar, be sure to occasionally look down at your feet. You might just stumble upon plaques in the ground with the Statue of Liberty on them. Why you might ask? Because the sculptor who designed the United States' famed
Statue of Liberty
was born in Colmar. In fact, you can even visit the
Bartholdi Museum
to learn more about him AND as you drive into Colmar, you may even find yourself driving around a miniature version of the Lady Liberty. Should you be interested in visiting, I would recommend only visiting early in the morning before traffic picks up as she's located in the center of a roundabout.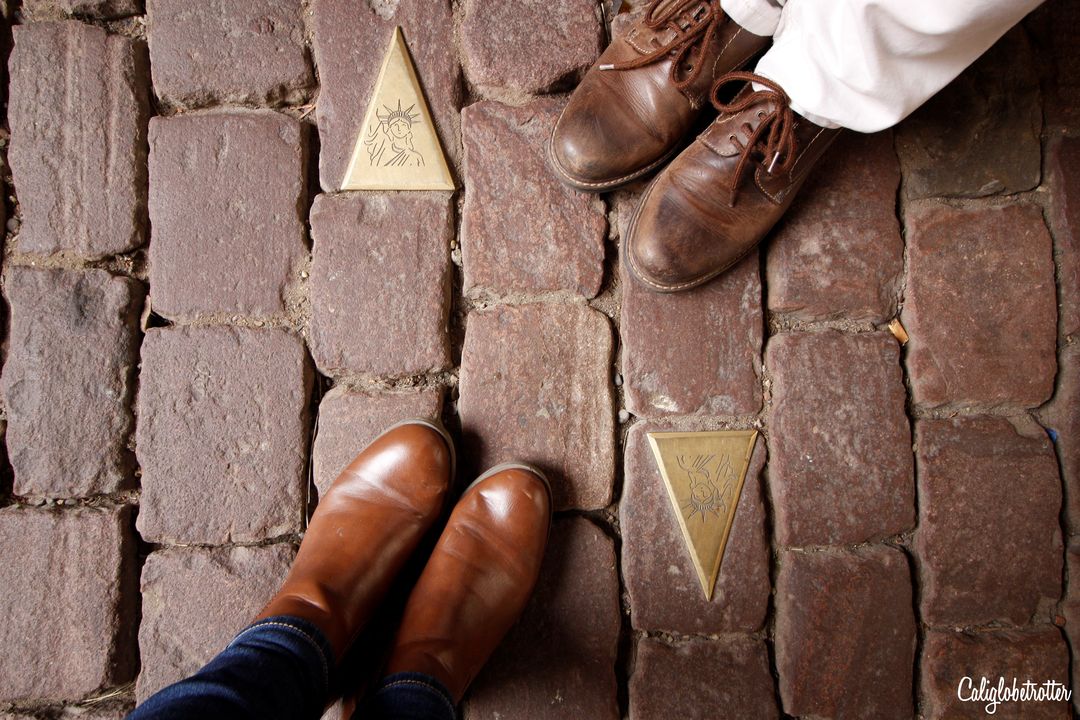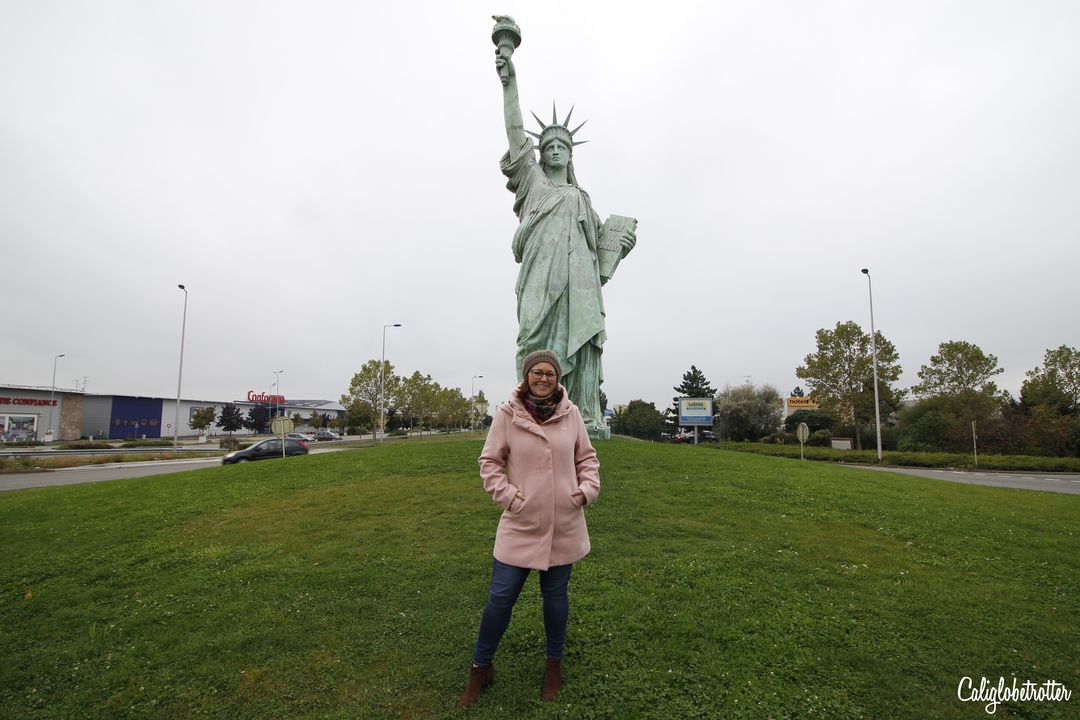 Try locally produced wine
When visiting the Alsace wine region, sipping on some good French wine is a must! Like the cuisine, wine production in this region is highly influenced by its neighbor, Germany. As previously mentioned, Pinot Noir, Riesling, Muscat, Pinot Gris, and Gewurztraminer are among the most popularly produced wines in this region. Enjoy a glass or two with a meal as you relax from a day of sightseeing.
Don't Forget to Visit More Picturesque Towns in Alsace
As previously mentioned, there are over 70 beautiful towns to pick from to make up your Alsace weekend itinerary. While for some, they may want to explore the Alsace wine region north or south or vice versa, we chose instead to make Colmar our base for the weekend, which allowed us to jut off in either direction for our explorations. There are many more towns to visit in the Alsace region besides just Colmar. If you're looking for another city-like experience, then I recommend Strasbourg. If you want to experience more of the fortified towns and villages in Alsace, then consider Eguisheim, Kaysersberg, Ribeauvillé, Riquewihr, Andlau, Obernai…and turning your trip into a 3 day Alsace road trip!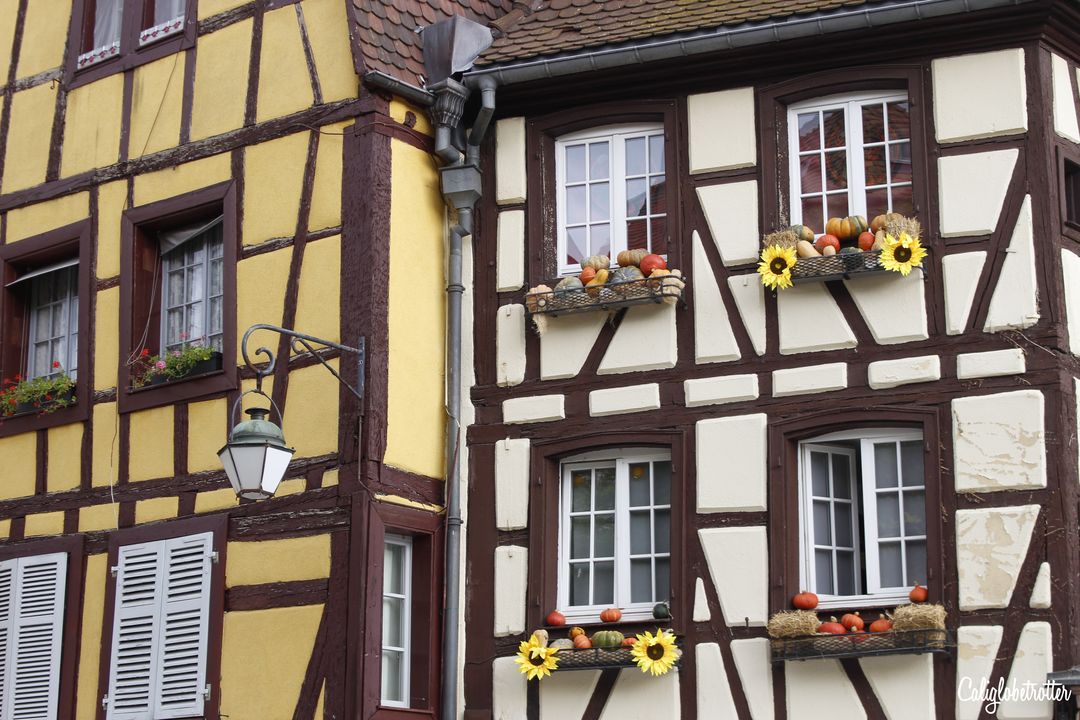 Getting Around Alsace, France
There is no question, the best way to get around the Alsace wine region is by car. This gives you the flexibility to explore the towns at your own leisure and choose which towns you would prefer to see the most. Parking is limited in many of the towns, and during peak season I can imagine it can be VERY difficult to find parking. Therefore, I highly recommend visiting during off season. So, we chose the beginning of October and it was perfect. Many towns have ticket machines to pay for parking by the hour, which requires putting the ticket in your car. You will not find many parking garages, unless in bigger cities. For Colmar parking garages, I recommend Parking Mairie (Place de la Mairie, 68000 Colmar, France).
You can also get to Colmar by train, but the trains do not travel to the smaller towns.
Visit the Alsace Tourism website for more information about getting around by bus.
Hop aboard the Little Tourist Train which will take you through several villages and through some of the vineyards.
Cycling through Alsace is also quite popular and bike trails connect many of the towns and looks relatively easy to do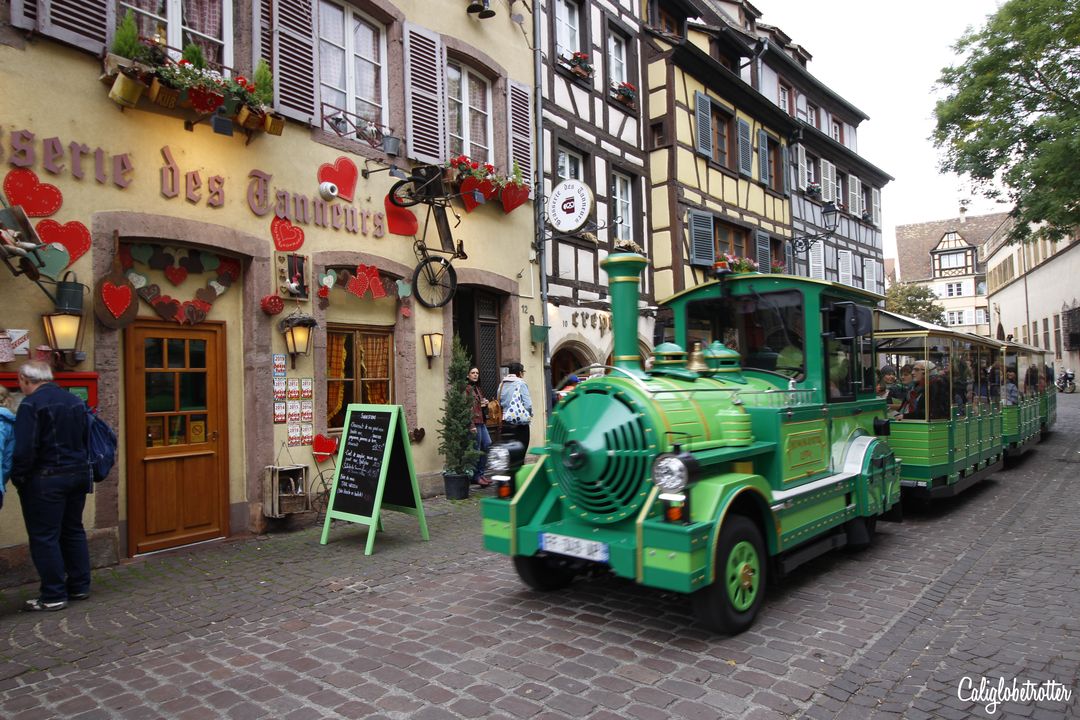 Where to Stay in Colmar
Having now visited Colmar twice, we have a better understanding of where to stay in Colmar, as well as affordable hotel options and of course, which hotels offer a more luxury appeal for those looking to really splurge.
⭐⭐⭐⭐ Hostellerie Le Marechal – located in the heart of Little Venice, guest rooms are decorated in an antique decor, perfectly complimenting the half-timbered frame work found also within the hotel.
⭐⭐⭐ Ibis Colmar Est – Hotel Restaurant – located just on the outskirts of Colmar, staying here offers a more affordable stay for those looking to explore on a budget and is great or those with a car, which is where we stayed on this visit.
⭐⭐⭐ Colmar Hotel – Another great and modern hotel a bit outside of Colmar with lush, comfy beds where we enjoyed our first visit, which was also gentle on the wallet!
Overall Experience
This was our second visit to Colmar, and this time we took more time to explore the city, spending a third of our day here. We arrived early in the morning to try to avoid as many tourists as possible, though even by 9am, it was full. Having already visited, we mostly meandered to take new photos and explore portions of the town we missed on our first, rainy visit. Colmar is definitely one of those towns that is best seen in low season, though with its popularity and connection to Beauty & the Beast, these days it feels like there is no "off season". But it's certainly the most beautiful to visit when the flowers are in bloom, though even with a grey sky, the town's beauty is hardly diminished. Many also love to visit Colmar's Christmas Market which is possibly even more fairy tale like with snow-covered Christmas trees scattered around the town.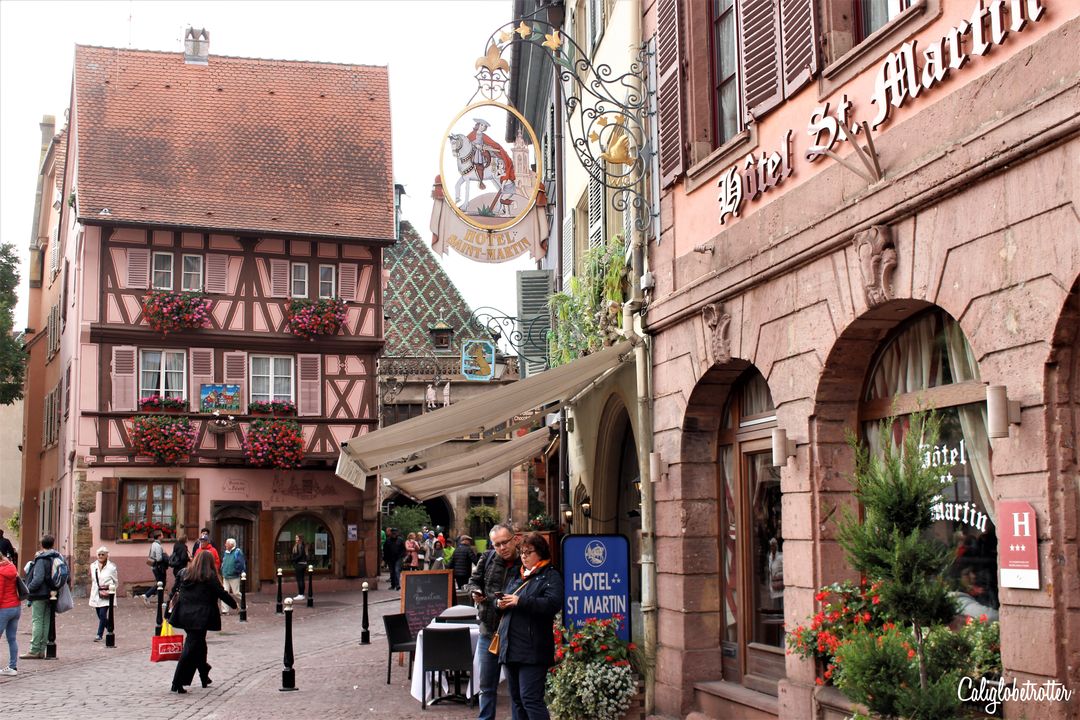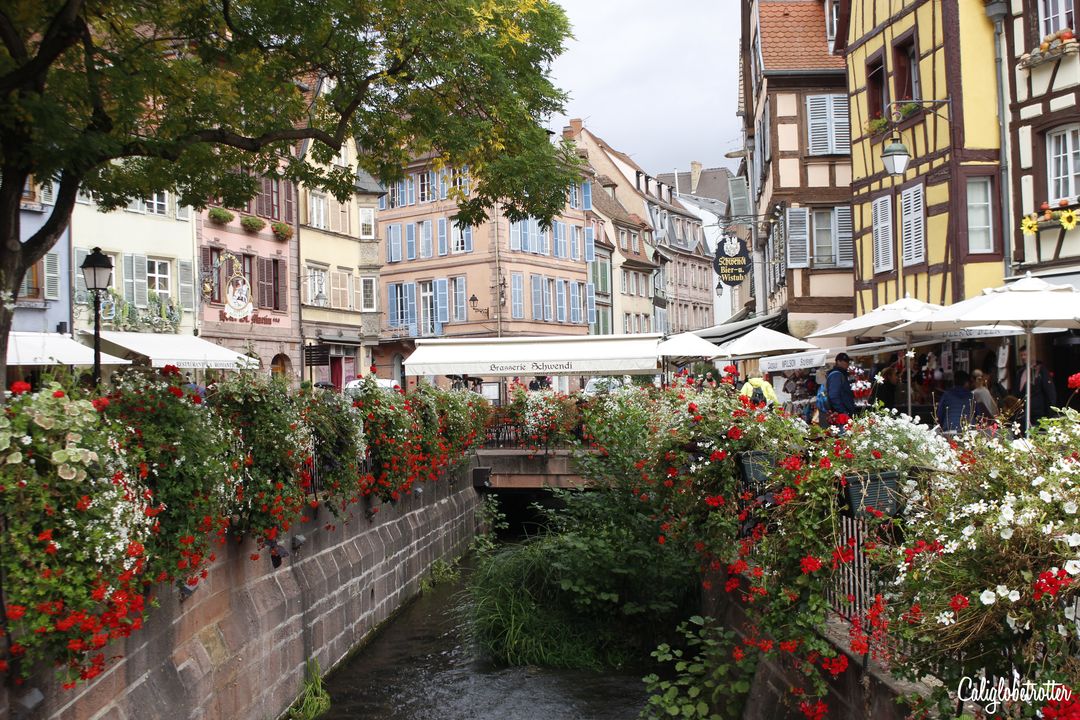 If you're interested in visiting France and are looking for more information, I highly recommend using the DK Eyewitness Travel Guide or the Lonely Plant Travel Guide! Without these guides, I would be lost! These are my travel Bibles!
Disclaimer: This post contains affiliate links. If you click on one and make a purchase, I might make a little extra spending money, at no extra cost to you. As always, all opinions are my own and these products/services have been found useful during our travels and come highly recommended to you from yours truly!
Be sure to check out these other posts!
3 Day Alsace Wine Route Itinerary
Top 10 Most Adorable Towns in Europe
Strasbourg is THE "City of Christmas"
Liked this post? PIN IT FOR LATER!!