Wowwwwie! I can't believe it's been 5 years to the day since I stepped onto that plane, holding a one way ticket. Little did I know then that that moment would change my life quite as drastically as it has.  
I landed in London with the goal of obtaining my TEFL Certificate to teach English abroad. By the end of August, I had procured another one way ticket to Germany with the intent of finding a job. Two weeks later, I was living in Regensburg, Germany, found an apartment with two German dudes and makin' it on my own. I'd shortly meet the man who would eventually become my husband three years later and I'd become quite settled down to life in Germany for much longer than I had intended. 
Over the course of the 5 years, I have changed and grown into a completely different person. I feel that I have blossomed into the confident and independent woman I am today by having embarked on this journey. I have grown beyond words can describe, although my parents would tell you it's been quite amazing to watch my transformation from a scatter-brained fresh out of college girl to a wifey for lifey! Ok, I admit, I'm still a bit scatter-brained. Don't tell my husband that, he'd only agree! My obsession with travel has clearly multiplied, possibly to an unhealthy level that is insatiable and grows worse every day, much to my husband's dismay. 
I had in mind of coming to Germany to teach for a minimum of a year, but not more than 5. I honestly didn't think I'd survive 5 years away from friends and family. But here I am, with new German friends and family and I'm still here. Although I love living here almost every minute of every day, the struggle has been real and I carry the a burden of homesickness with me at all times. The only thing which keeps the homesickness at bay is the occasional trip home and a lot of Skype calls, and of course the occasional trip to get my mind off of it, a few friends and lots of wine. 
So to celebrate my 5 years, I'm kicking off this post with my 30 favorite moments!
The moment I was in London during the 2012 Olympics working to get my TEFL Certificate!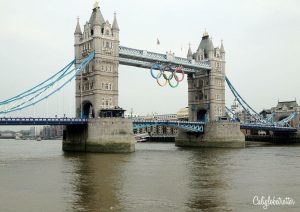 The moment I moved to Regensburg, Germany and made some of the best friends I could ask for!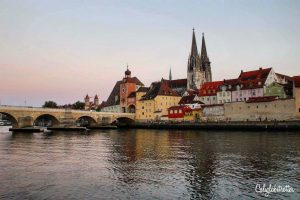 The moment I skipped Christmas in Barcelona with a friend from my TEFL class and played King's Cup with a bunch of strangers!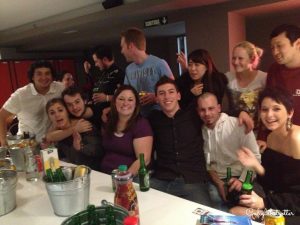 The moment I bought my first Dirndl and went to Dult in Regensburg, Bavaria!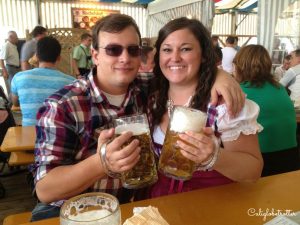 The moment I decided to start a travel blog!
The moment we went on our first European trip to Budapest, Hungary for NYE!
The moment I became ADDICTED to visiting Prague, Czech Republic!
The moment we spent Valentine's Day at the top of Zugspitze – Germany's tallest peak!
The moment we went to see Eric Church, Luke Bryan and Chris Young in concert in Munich!!
The moment my first visitor came – my best friend Stephanie! (Hi Steph!)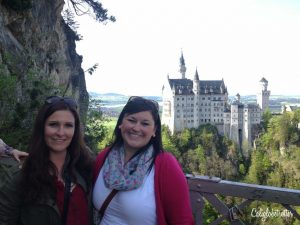 The moment I fell head over heels IN LOVE with Belgium!
The moment we bought a GOOD camera and my photography skills massively improved and we went to Schloss Nymphenburg to test it out!
The moment we fell in love with the Balkans with our first introduction to Croatia, Slovenia and Bosnia-Herzegovina!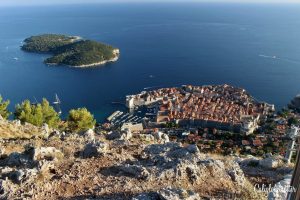 The moment I took my boyfriend to Texas for Christmas and to California for NYE!
One of many moments going to my second favorite thing, Christmas Markets!!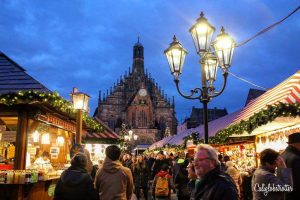 The moment I found HEAVEN in Hallstatt, Austria!
The moment I went home to Texas and said "Yes" to the dress with my besties by my side!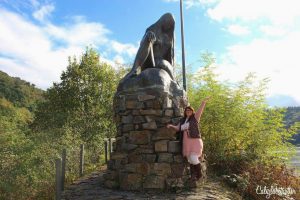 The moment my family came to Germany for the first time since I've lived here!
The moment I took my parents to a Beer Spa in Prague and my step-dad LOVED it!
The moment I took my besties and my family to Schloss Neuschwanstein and it was the most glorious autumn ever!!
The moment I said, "I Do!" in Aying, Germany!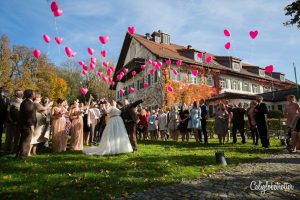 The moment we fell in love with Bourbon in Kentucky!
The moment I finally became OBSESSED with street art in Nashville, Tennessee!

The moment I found the most ADORABLE half-timbered towns ever – Heppenheim and Idstein!
The moment I had a Heidi moment on Mount Rigi-Kulm in Lucerne, Switzerland!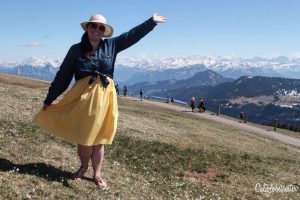 The moment we hiked Ojstrica for the most iconic, romantic view over Lake Bled, Slovenia!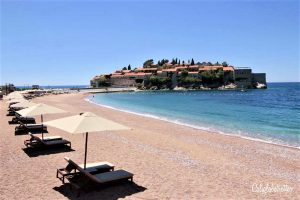 I don't know where the future will lead us, but together we will figure it out. I'm constantly torn between two countries – deciding where to live, staying here in Germany or moving back to the US for a bit. These are serious First World Problems when you have a chunk of your heart in both places and are afraid to make the wrong decision. I carry the weight of this dilemma on my shoulders every day and there was a short time where it was definite I would not move back to the states until Trump was no longer President. I became content with the decision to stay here, but six months into his presidency, the constant struggle to come to terms with a decision is thrown back and forth every day. One day I am ready to move us half way across the world back to the US and the next I'm planning our future somewhere else in Germany. I keep saying to throw all of our stones in the water, and whichever one drops first will be the one we go with. So, we shall see. Until then, I'll just keep traveling, making happy memories together.
Here's to the future!
In case you found inspiration, PIN IT FOR LATER!!