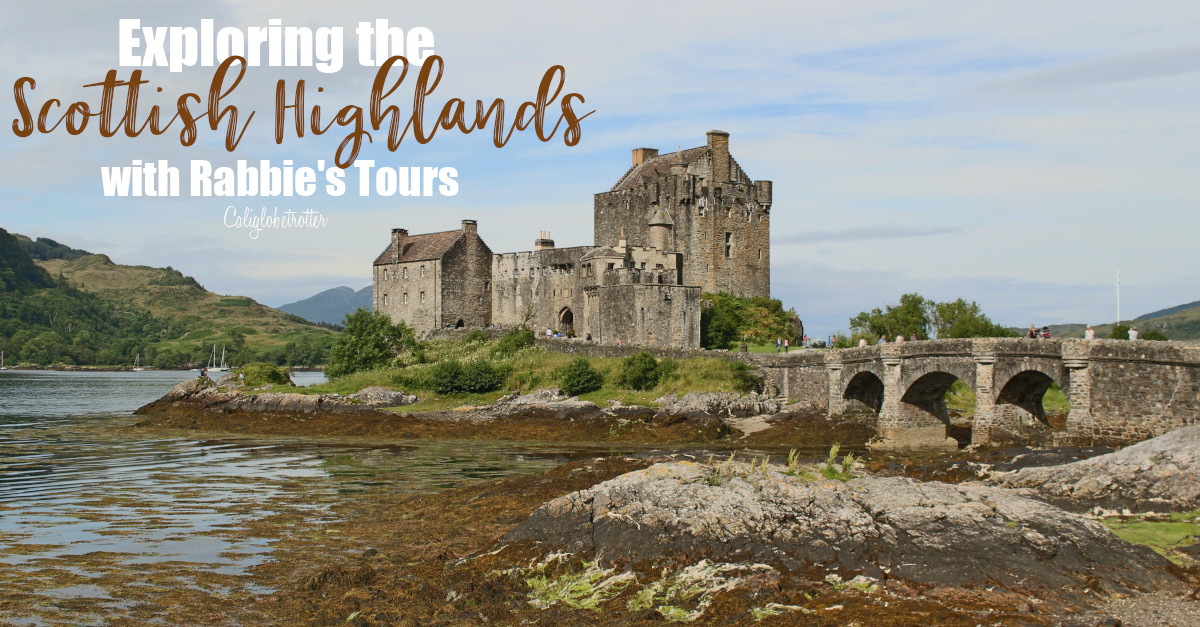 This post is a sponsored post and contains affiliate links. If you click on one and make a purchase, I might make a little extra spending money, at no extra cost to you. As always, all opinions are my own and these products/services have been found useful during our travels and come highly recommended to you from yours truly!
There's no denying it. Scotland is one of the most stunning countries on the planet and yet it often gets overlooked. But in recent years, people have started to catch on to Scotland's undeniable natural beauty with monumental landscapes and a sense of complete isolation, which has put Scotland on the list of top places to visit.
And perhaps this is in no part due to being one of the main characters of one of the best TV shows, Outlander, currently beloved by many, including yours truly!  However, while I can map out a list of things to do in Edinburgh, I was at a loss of where to begin with Scotland's dramatic landscapes. That's where Rabbie's comes in.
Want to Explore the Scottish Highlands? PIN IT FOR LATER!!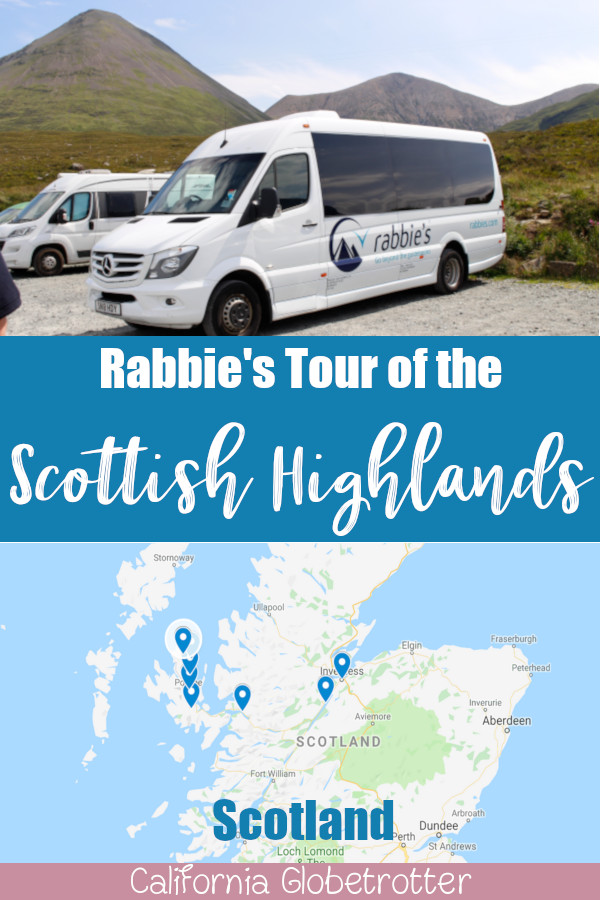 How to AVOID Looking Like a Tourist in Europe
Your ESSENTIAL Guide to Europe
So let me explain. I've been pinning a collection of drool-worthy places to visit in Scotland for years. I had visited Edinburgh as a tween just a few years after my parents went there on their honeymoon back in '98. I've been dying to visit since before it became cool. But being a city girl and all, trying to decide where to begin romping through an expanse of luscious scenery, I was at a complete loss. Worse, I had read that driving in Scotland during peak season and trying to find a parking spot at any of the following locations was gonna be a female dog. Sooo, having only two days in the Highlands during our two week road trip through the UK, the last thing I wanted was a grumpy husband, let alone letting out my occasional burst of road rage to ruin our short stunt in Scotland. So, low and behold…

Friendly, small group tours offered all over Scotland who will do the driving for you!
Offering not only a variety of driving tours of Scotland, but also England and Ireland, Rabbie's Tours sounded right up my alley. I was instantly attracted to this small but cozy bus tour of the Scottish Highlands for the simple fact that both my husband and I could sit back and enjoy the breathtaking beauty Scotland has to offer from the comfort of our seats and wide open windows! Plus, I don't do well with your standard city tour being hustled around like cattle in a group of 40+ people. Instead, Rabbie's offers tours of NO MORE THAN 16 PEOPLE!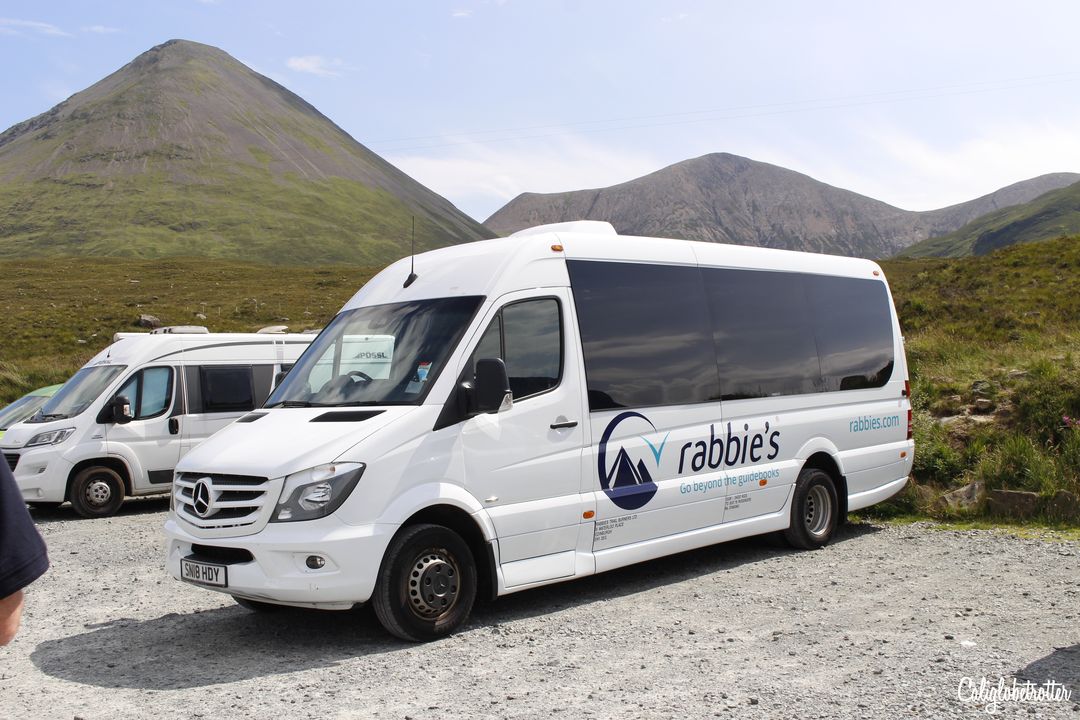 With one tour bus and a small group, that gave us the time to be shuttled around the Scottish Highlands with ease. We chose to do the Skye & Eilean Donan Castle Tour, which would be an all day tour, departing from Inverness, which would take us to several of Scotland's top places to visit.
We were given simple instructions on how to appropriately dress for the tour, the limited amount of luggage we could bring and the pick up/drop off point and time. From 8am to 8pm, we were at the whim of our tour guide, Dave, who I might mention was worth the entire tour alone! Not only did our tour guide have a thick Scottish accent I could have listened to every day for the rest of my life, but he was INCREDIBLY knowledgeable about EVERYTHING! There wasn't a question he couldn't answer and his history story telling was so fascinating I truly enjoyed listening to him. I never felt like he was just dragging on and on and on about random facts! NOTE TO SELF: Ask for Dave!
Best of all, when I told all of my Scottish friends we were doing a tour with Rabbie's, not only did they all know the tour company, but all highly praised it as a great option! So, to me, that was a higher approval rating than anything else out there!
Urquhart Castle near Loch Ness
Leaving from Inverness, we began our tour driving along Loch Ness, always keeping an eye out for Nessie. Not being a main part of our tour, we only stopped for a quick peak of the castle ruins of Urquhart Castle, nestled along the headland overlooking Loch Ness. The castle dates back to the 13th-16th centuries but was largely destroyed in the 17th century to prevent the Jacobites from using it, and later fell into decay before being restored to its current condition. Sadly, no further sightings of Nessie, though our tour guide Dave definitely believes in him, but that we should just let it be, however, is interested in the newest test results of the lake which includes a DNA test.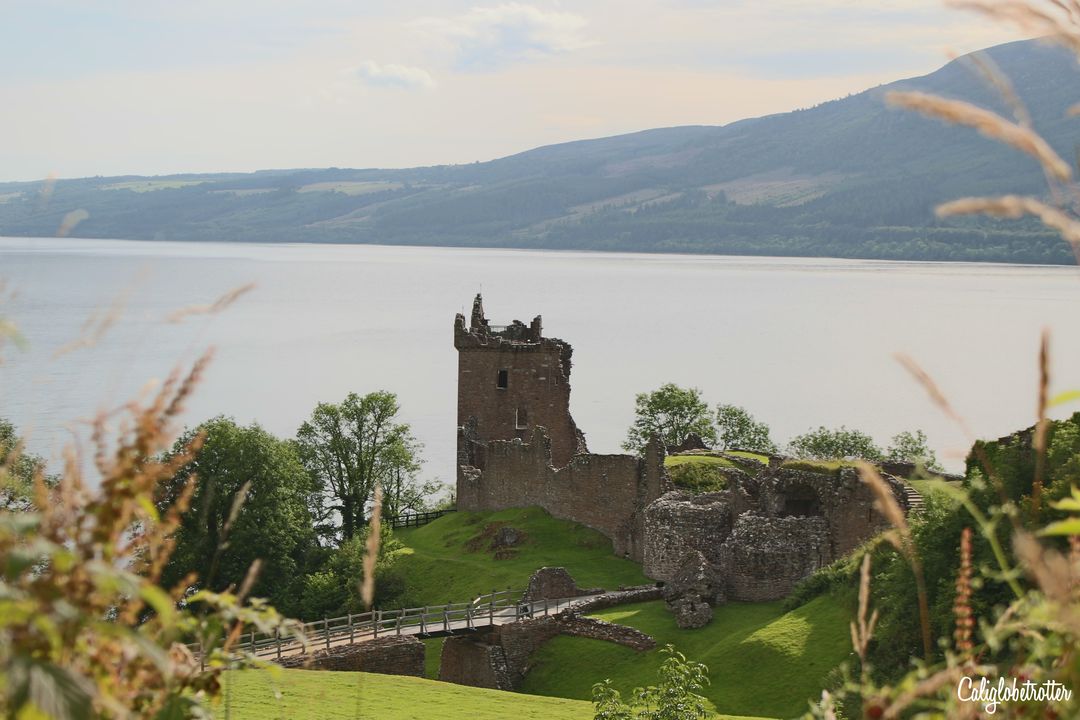 Eilean Donan Castle
After driving quite a ways, passing loch after loch, we finally arrived at Eilean Donan Castle – one of Scotland's most popular castles and is often featured in several movies, including Made of Honor with Patrick Dempsey, not to mention James Bond – The World is Not Enough. Though the castle dates back to the 13th century and was a stronghold for the Clan Mackenzie and Clan MacRae, the castle was also practically destroyed in 1719 as the Mackenzies played a large role in the Jacobite rebellions. What we see before us today is in due part to careful reconstruction, following the original layout plans to a T at the end of the 20th century, with the addition of the arched bridge. 
We had about an hour an 15 minutes here to explore the castle at our own pace. Our tour guide hustled up to the front of the line and was able to quickly get our tickets and we individually made our way through and around the castle. An of course, upon arrival, as you'll come to notice at many of Scotland's main attractions, a bagpiper in kilt greeted us with song. How typically Scottish!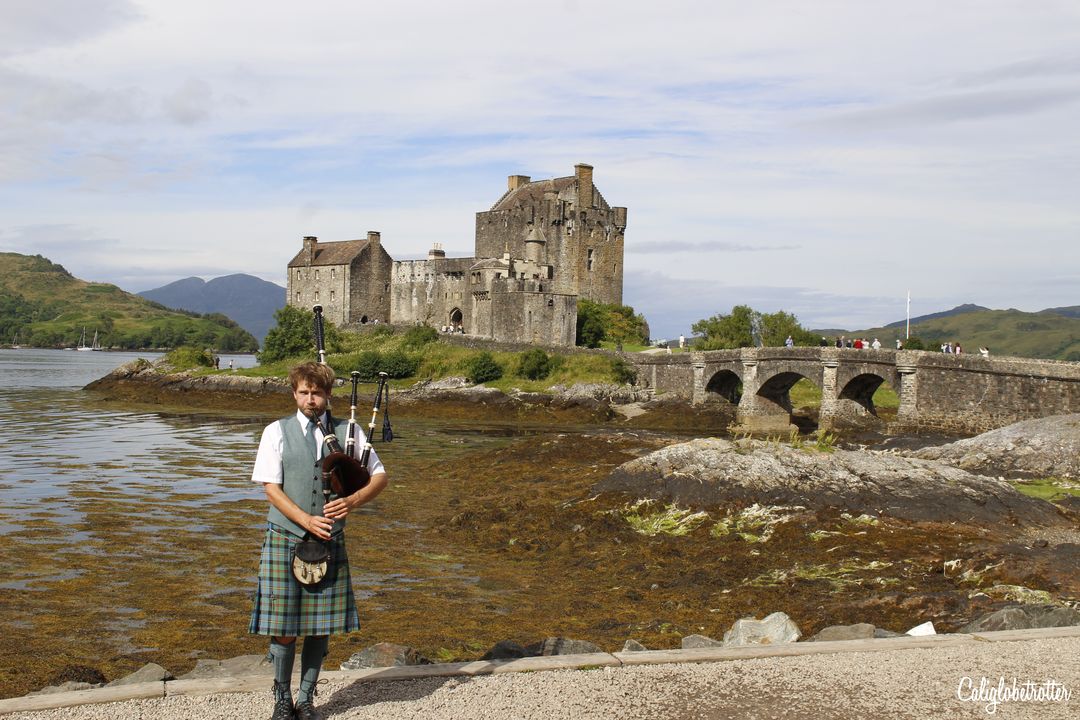 Additional entrance fee required:
Group Rate (min 12 persons)
£7.00 (exclusive of Audio Guide)
£9.00 (inclusive of Audio Guide)
The Isle of Skye
As we slowly approached the Isle of Skye, our tour guide Dave thought it was an appropriate time that instead of plying us with more information, that we be greeted to the Isle of Skye with music by The Corries singing "The Skye Boat Song" as we crossed the bridge…which is currently playing in the background as I write this and as I think back was such a lovely way to be greeted to some of the most breathtaking scenery I have ever seen in all my travels!
The Isle of Skye, in Old Norse means 'Cloud Island' and really is one of the most magical places to visit. It is the largest of the Inner Hebrides which was once ruled by the Vikings from 700AD to 1263 before becoming the central location for clans in Scotland with the clan MacLeod and Clan MacDonald ruling the region until the decline of the clan system after the Jacobite Uprising and the Battle of Culloden.
**Side note: Though we were lucky to visit the Isle of Skye on a day with such GLORIOUS weather because of the heat wave that had hit Europe that week, typically the weather is quite gloomy here and midges are known to be quite a pest, so it would be quite beneficial to invest in some midge spray. However, midges don't like the heat or wind, so we were quite in luck with the heat!
The Enchanted Waters of Sligachan
Our first stop on the Isle of Skye was the cute little bridge of Sligachan, which crosses over a river which as legend would have it, has the ability to reduce those pesky age wrinkles on your face should you be willing to dunk your face in the water and letting it dry naturally, granting you eternal beauty. Off in the distance of course, was yet more stunning peaks of the Cuillin Mountains, making the little stream all the more beautiful to admire. 
As the story goes, Scotland's female warrior, Scáthach, the greatest warrior in all of Scotland was traveling around, when news reached the ears of Cú Chulainn, Ireland's own super warrior believed to have the strength of Hercules. Being competitive and all, and wondering if he could defeat a female warrior, he jumped the ocean to Skye to challenge her. Taking up the challenge, they battled on until Scáthach's daughter could no longer handle it and ran down to the stream to cry, begging for the fighting to stop. As luck would have it, the fairies heard her woes, and told her that she must find the most savory herbs, meats, nuts and anything else the island had to offer and cook it up. Soon, the delicious smells wafted around the whole island, tickling the noses of the warriors. By eating in Scáthach's home, Cú Chulainn was a guest and according to Celtic hospitality, thou shalt not fight anyone who has EVER hosted you, and thus was the beginning of the end of their battle.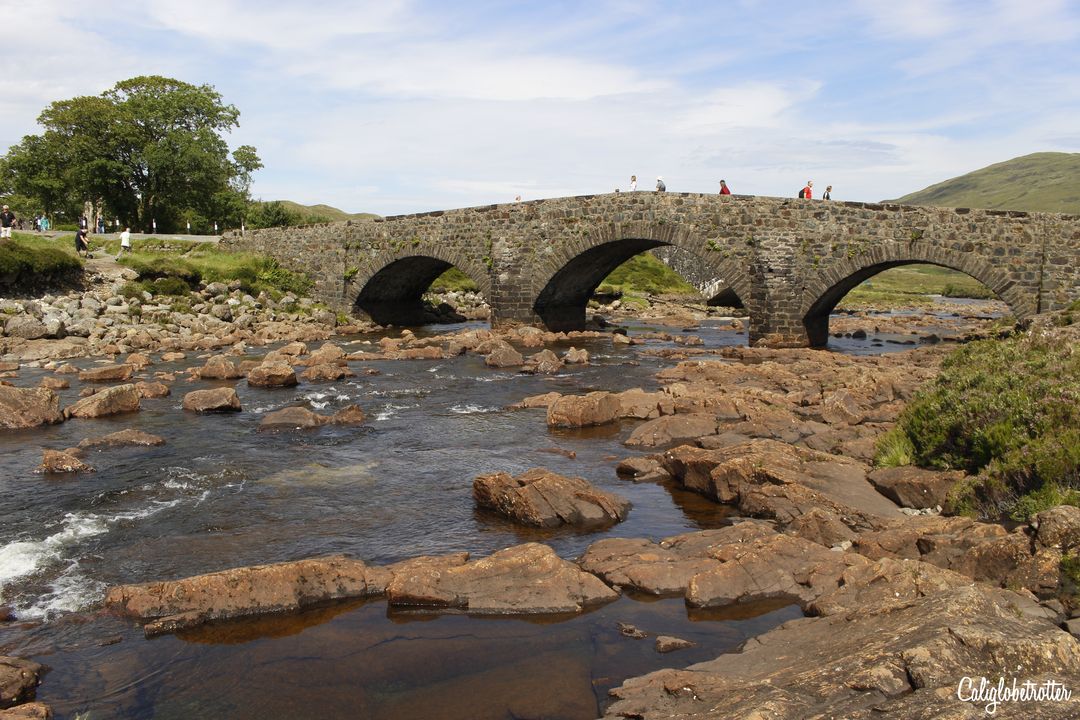 Portree
With our bellies starting to rumble, Portree was the perfect little Scottish coastal town to explore, overlooking a sheltered bay and have a bite to eat. As the capital of the Isle of Skye, the name means 'King's Port' which comes from a visit by King James V of Scotland in 1640, though it had been called Portray long before his arrival.
Having only an hour to explore and eat, it was recommended that we eat first, explore later as this teeny tiny town can get quite busy in the summer…especially if you should so happen to arrive on a day where a massive cruise ship docks in town and inundates the town. Luckily, this was not the case, but who are we to heed any advice on food? Not wanting to waste time trying to find a sit down restaurant, we simply popped into a little cafe and grabbed some sausage rolls to go. Taking them with us, we went down to the port to dangle our legs over the edge and enjoy the view. Unfortunately for me, I was then attacked by a greedy seagull from the back of the head who attempted to steal my sausage roll. Having only knocked it out of my hands, it landed on my lap, much to my husband's amusement.
Of course, being on the coastline you'll find a few fish 'n' chip stands offering the freshest of fresh fish as well as a cute little cafe at the main square where we would later grab a tea, a slice of Millionare Shortbread and one of the most delicious scones I've ever had.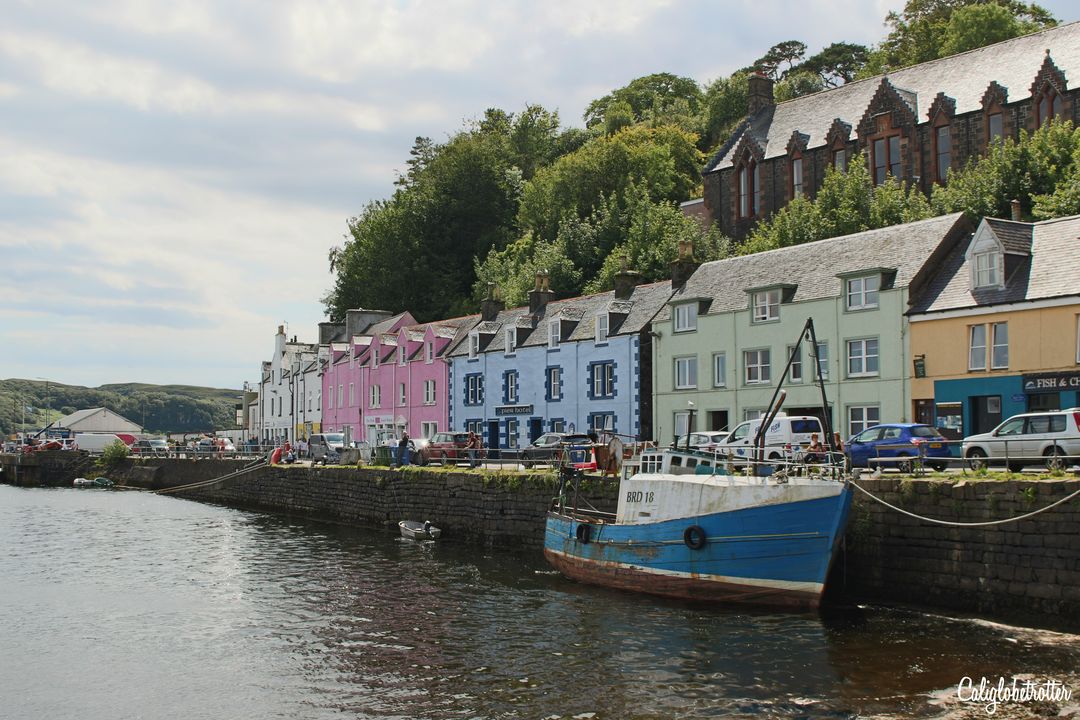 Old Man of Storr
Just a bit further north of Portree is the Old Man of Storr, one of the Isle of Skye's most iconic sights which is part of the Trotternish Ridge and is a single large pinnacle rock formation standing at 164ft tall, therefore, it can be seen from miles around, especially on a clear day. Created by an ancient landslide, today it is one of the most photographed landscapes in the world!
Sadly, we only pulled over into a small parking area along side the road for a few minutes to enjoy the view. Not being able to hike up a bit closer or have a better chance to see the Old Man of Storr, I was a little bit disappointed with this stop with not having more time to or having a better angle without power lines in my way.
However, should you be interested in hiking up to see the Old Man of Storr, it will take you a good 2.5 miles and about 45 minutes without breaks, so you will need to come well prepared with hiking gear and appropriate clothing, if you plan on seeing it on your own time, unless you're interested in doing the 3-day Isle of Skye Tour, then you would have more time to explore.
Kilt Rock & Mealt Falls
Rolling up into the "parking lot" of Kilt Rock was quite crowded and chaotic, with many people just stopping here for a quick peak. Nothing though can be more impressive than the Mealt Falls in the foreground feeding into the sea below, with the Kilt Rock off in the distance. This natural wonder is so called 'Kilt Rock' because of the basalt rock columns which supposedly Queen Victoria had thought looked like plaid from a kilt, which she later made fashionable as she and Prince Albert embraced Highlandism upon their visit. Of course, you'll also be able to enjoy the beautiful Scottish scenery to the sounds of yet another Scottish bagpiper while you enjoy 15 minutes here.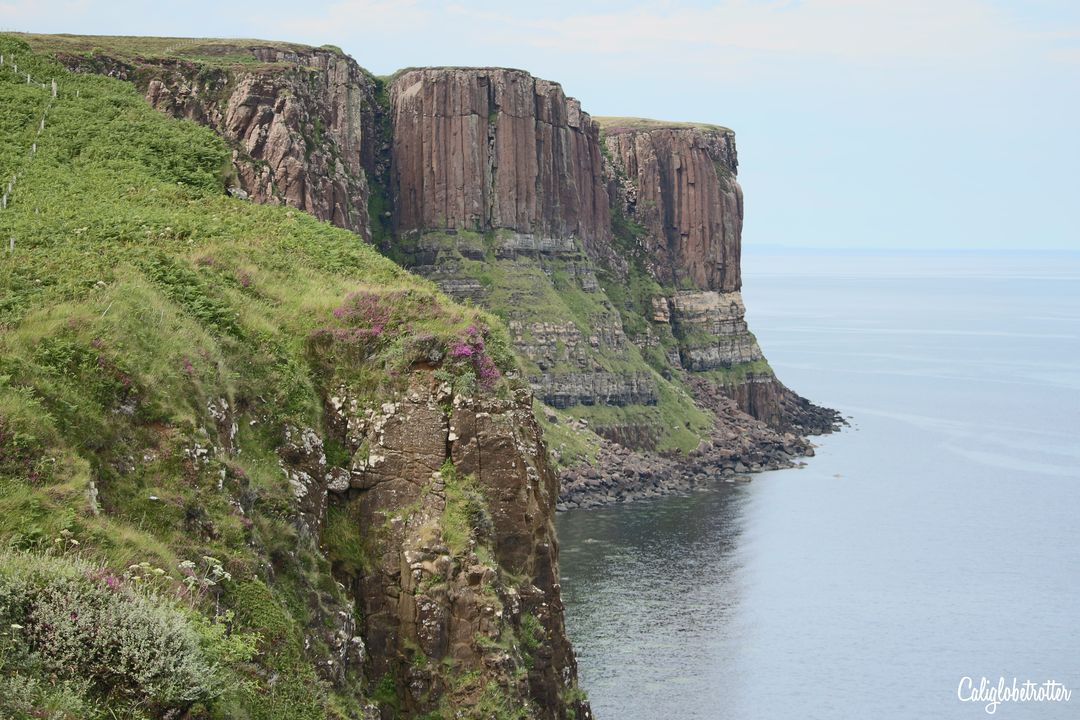 The Quiraing
Our final stop was the most epic of them all. The craggy landscape known as The Quairing looked just out of this world and felt like we were suddenly plunged into an expanse of isolation. As part of the Trotternish Ridge, it was created by an ancient landslip creating high cliffs, hidden plateaus and pinnacles of rock formations, the Old Norse name means "Round Fold". It is said that the clans hid their cattle from the British troops among the hidden plateaus.
Here we had a half an hour to hike a little ways up for some stunning panoramas, though I definitely recommend wearing good shoes as the marshy grass was quite soggy. Should you have more time, there is a full loop extending 4.5 miles and would take roughly 2 hours to walk if you're interested in more of those epic views!
Parking here is really quite limited though as it's actually just a small parking lot for a small cemetery.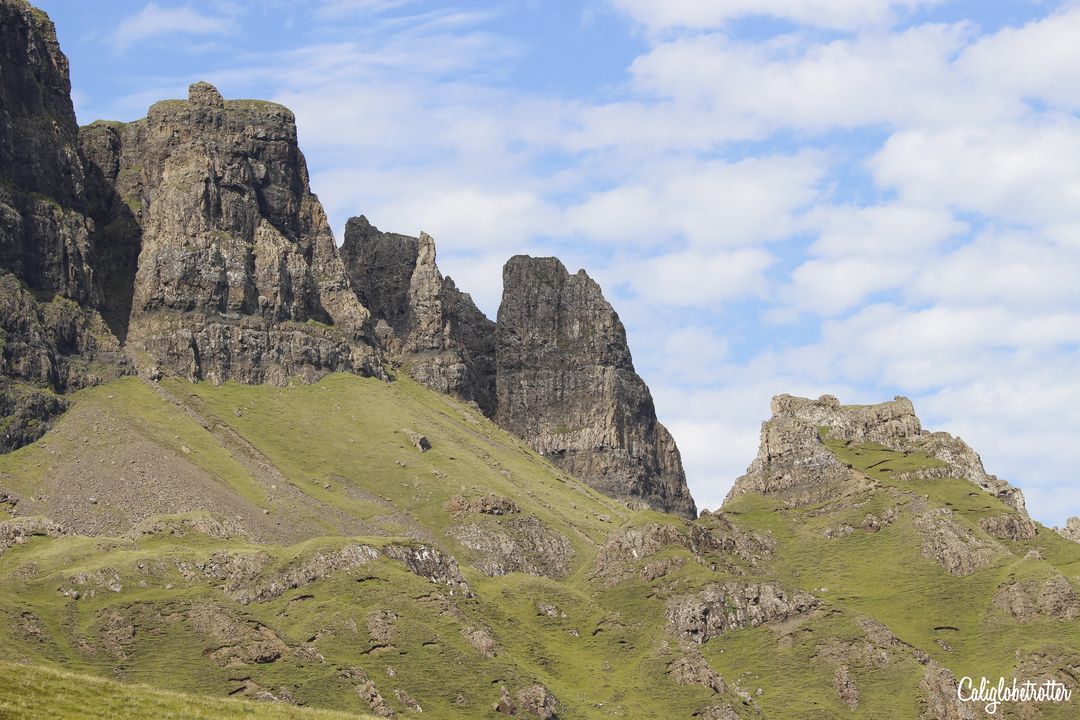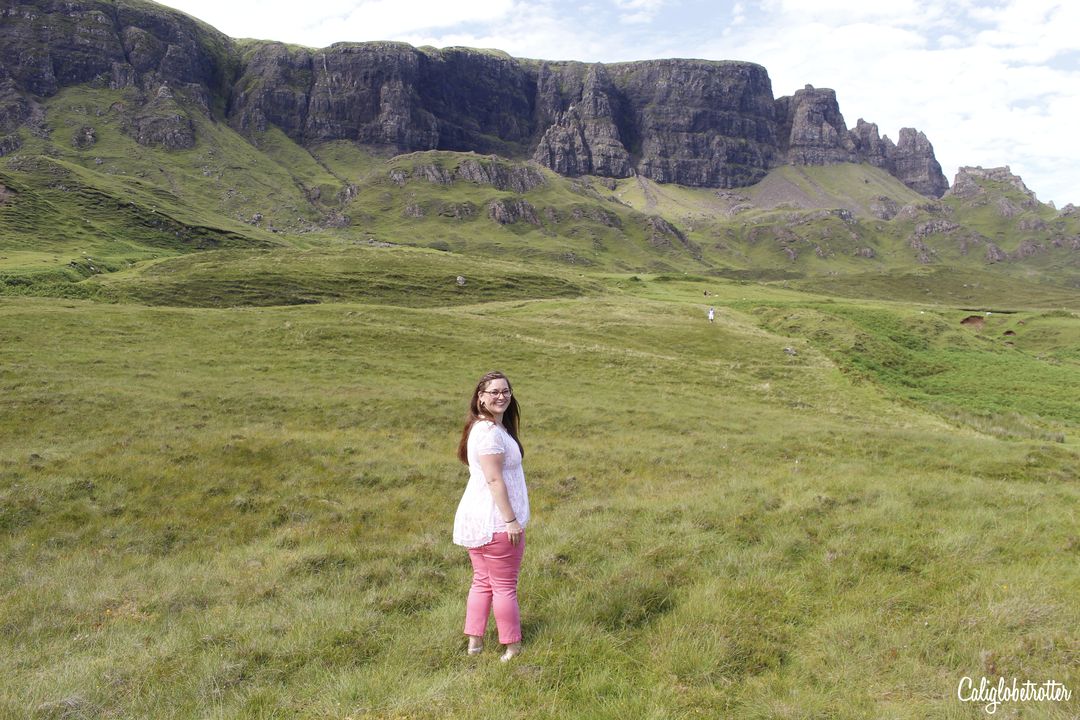 The Drive Back to Inverness
Afterwards, we made the long drive back to Inverness, stopping only for a restroom break. Considering that our tour was an all day outing with really only a chance to eat lunch in Portree, it would have been nice to stop for dinner as well, as we would not arrive back in Inverness until 8pm. We had originally intended to bring snacks with us, but those got on accidentally left in the car prior to doing the tour. So, therefore, I can only recommend that you also bring some snacks or pack a little picnic to enjoy at one of the stops as there is no other chance to grab something solid to eat.
Most of the drive back was a little quite with small conversations here and there, a mention or two about if Dave watches Outlander or not and what his opinion on the show was. Otherwise, most of us were starting to wear down and a few heads started to doze off as we drove past nothing but more lovely scenery which changes dramatically from one minute to the next.
Being on a tight schedule, we arrived back in Inverness slightly before 8pm and not a minute later. There was definitely no extra dillydallying at any of the stops and everyone on board was respectful about staying on time.
Overall Opinion of Rabbie's
Would I do it again? Definitely. Though not every time. While our tour guide was amazing and full of interesting facts and information which made the tour more fascinating, I remembered how much I didn't enjoy being on my own schedule. I would have liked to have more time at all of these places to better explore and discover more of those epic landscapes Scotland is renowned for. But for our first time to Scotland and only have a limited time, this was truly the best option. We would have wasted precious time trying to find the exact locations in our navi or struggling to find parking during peak season in Scotland.
And with the small 16 person coach bus, we were able to go where large tour buses couldn't go, which made it all the better whipping around those Scottish back roads easier and more entertaining! Best of all, the price of a tour with Rabbie's is incredibly affordable and I would have booked a tour with or without being hosted by the tour company. I can imagine it would have been a little more stressful to do this exact tour on our own and with Rabbie's, we went beyond the guidebooks!
Tour Scotland with Rabbie's

Where to Stay near Inverness
Considering that it would have been more convenient to stay in Inverness since our tour started at 8am, for some reason I opted to stay an hour away, closer to Loch Ness more for the chance of staying in an Outlander-esque inn, Whitebridge Hotel, beautifully decorated in plaid carpeting, damask wall paper and hunting decor. While it made driving the extra hour to and from Inverness rather a pain, driving down the one lane winding roads along more beautiful scenery, we honestly didn't mind that much. Best of all, we came back in the evening to live Scottish music downstairs in the local pub. Honestly, wouldn't have had it any other way! Just a tip though, don't be the first to take a shower in the morning as it takes QUITE a while for the water to warm up!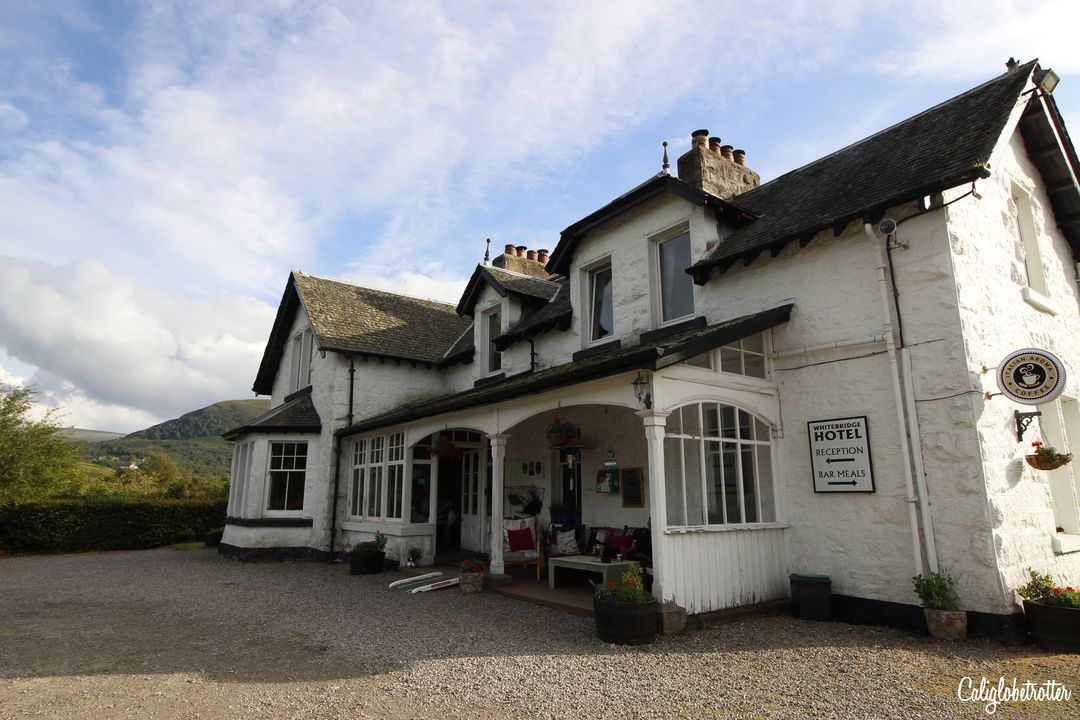 If you're looking to visit Scotland, I highly suggest buying any of the following travel guides which I have personally used to help you navigate through this beautiful country! These are my travel bibles!
Disclaimer: This post contains affiliate links. If you click on one and make a purchase, I might make a little extra spending money, at no extra cost to you. As always, all opinions are my own and these products/services have been found useful during our travels and come highly recommended to you from yours truly!
Other Scotland Posts (Coming Soon):
2-Day Jam-Packed Edinburgh Itinerary

Glenfiddich Whisky Distillery Tour
Liked this Post? PIN IT FOR LATER!!