Guest post by James Meads from LiveWorkGermany
Driving in a foreign country can not only be incredibly intimidating but absolutely nerve-wrecking, especially if you don't know what to expect. With Germany located in the center of Europe, surrounded by nine different countries all within easy reach, road trip possibilities are endless. Yet despite being neighbouring countries, each country's highways, driving rules and traffic vary drastically. Here's what you can expect when doing a road trip through Germany's Nachbaren.
Like this post? PIN IT FOR LATER!!
The Netherlands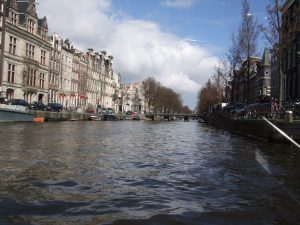 Driving in Holland is a love/hate relationship. The motorways are free of charge, have a perfect, smooth surface and are maintained extremely well. The major ones in and around the Randstad conurbation are all 6 or even 8 lanes, and everything is well-signposted. The road infrastructure in general is light years ahead of Germany and you see much fewer construction zones on major routes. Yes, there are a lot of traffic jams, but this is the most densely populated country in Europe, so it's par for the course I guess.
So what's not to like? Having to look out for cyclists EVERYWHERE as soon as you leave the open road and enter a major town or city. Driving in Amsterdam is a living hell. You literally need eyes in the back of your head because you have to deal with cyclists and trams both sharing the same (narrow) streets. Don't get me wrong, I love how great their public transport and cycling infrastructure is developed. It just makes for a rather stressful driving experience.
They also have the dreaded average speed measurement cameras through their construction zones on the motorways, just like they do in the "land of the speed camera", the UK.
Belgium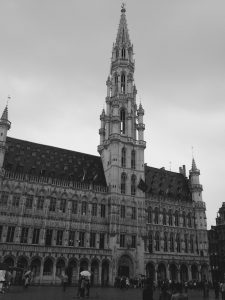 Belgian motorways, just like in Germany and the Netherlands, are also free but unfortunately are not so well-maintained as their Dutch neighbours. One peculiarity about Belgium is that almost all of their motorways are lit at night and that the road signs are either in French or Dutch depending on what part of the country you're driving through.
The Brussels and Antwerp ring motorways are notorious traffic blackspots, which will cost you dearly in wasted time sat in traffic during rush hour and other busy periods. The good thing about Belgium is that due to its size and extensive motorway network, it's not too difficult to find an alternative route in most cases if there is bad traffic.
In Flanders (the northern, Dutch-speaking half), they are definitely more vigilant on radar control, although they have been nice and erected signs most of the time to make you aware that you are approaching a zone with speed entrapment devices! I got flashed driving back to the UK at Christmas and still haven't received the fine, so I guess their bureaucracy for processing these is not the most efficient. Happy days.
France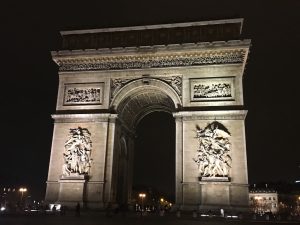 France is a large, sparsely populated country with toll motorways criss-crossing the country in all possible directions. As a result, there is noticeably less traffic on the road than in Germany and the Benelux countries and driving in France (Paris excepted) is generally a pleasant experience. Rest areas on the motorways are clean, often with landscaped picnic areas, the toilets are free and you're not forced into buying McDonald's or Burger King as the only available choice.
That said, the tolls are pretty high and in summer there can be long queues at the toll booths with everyone heading south to the Mediterranean. Reckon on around €100 to get from the German border down to Provence or the Atlantic coast.
Driving in Paris is not for the faint-hearted. Mopeds everywhere overtaking you on the inside, seemingly no rules on major roundabouts and an "anything goes" approach to driving standards and traffic regulations. If you live anywhere in south-western Germany, do yourself a favour and take the train!
Luxembourg
Tiny Luxembourg is like a mix between France and Belgium. Well-surfaced motorways, often not lit, but on the plus side there are no tolls. Don't blink or you'll miss it!
Switzerland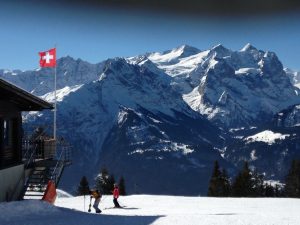 If you need to know one thing about driving in Switzerland it's this: There are speed cameras EVERYWHERE and they are damn EXPENSIVE if you get caught. And if you drive a car with German plates, you will almost certainly receive and be chased to pay your fine. The Swiss definitely make up for their low income and corporate taxes through stealth taxes on motorists!
Switzerland's infrastructure is well developed, as you would expect from the richest major country in Europe. The downside of a hot economy, however, is an overburdened road network. The dreaded Stau is a common feature of trips in Switzerland, particularly if you have to travel around Basel, Zürich, Lucerne or Geneva, as well as the A2 through the Gotthard Tunnel en route to Italy, especially in summer and during major holiday periods. Zürich traffic is particularly horrible at any time of day.
To use the Swiss Autobahn network requires a Vignette but only the one variety, valid for a whole year, can be purchased. Great if you make regular trips but a bit audacious for a one-off transit on the way to Italy. These are available at all major border crossings, as well as German service areas as you get close to the border.
Because Switzerland is not part of the EU or EEA, expect your car to be stopped at the border for a possible customs search. Declare any excessive quantities of alcohol or meat produce you may be carrying if you're asked by a customs officer.
Switzerland is generally an expensive place and a meal at the services will cost the GDP of a small African country. Eat before you enter would be my advice!
Austria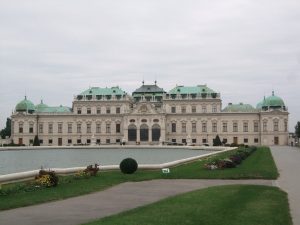 Germany's laid back, friendly, rural Alpine cousins have a well developed road infrastructure covering most of the country, including 2 major Autobahns which cross the Alps and which are a favourite with holidaymakers from northern Europe heading south. Although Austria has a Vignette system, with the option of 10 days, 2 months and 1 year, some of the tunnels and passes traversing the Alps are subject to additional (pretty expensive) tolls.
Vienna suffers big-city traffic jams as is to be expected but otherwise, outside of summer and winter holiday season, the country's infrastructure copes well. If you're travelling in winter, be aware that some of the more remote mountain roads have obligatory tyre chain requirements.
A particular pain-point for residents of Germany are the border checks on the A-3 (Passau) and A-8 (Salzburg) which can cause long tailbacks during busy times.
Czechia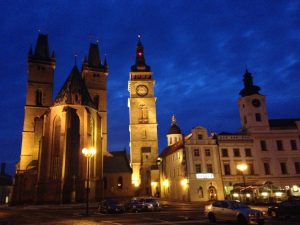 Czechia is less densely populated than Germany and has invested a lot of money in its infrastructure during the 1990s and 2000s. The motorways operate on a Vignette system, with the option to buy 10 days, 1 month or 1 year. These can be purchased from service areas near the border on the German side, or directly on the border itself at some crossings (for example on the Nürnberg – Prague motorway). Watch out for being ripped off on exchange rates if you buy on the border.
The D1 motorway between Prague and Brno is at the time of writing a huge construction zone, almost to the point that it feels like driving in Germany. You will need a lot of patience if you're driving this route. Otherwise, driving in Czechia is a very pleasant experience. It easily has the best infrastructure of the former communist countries (along with Croatia and Slovenia). There is little traffic and there are few jams, except for in and around Prague, which is not such a fun place to drive.
Service and rest areas are modern and well equipped. For areas which cannot be reached on the motorway network, the national highways often still run through the centre of towns and villages, making journey times somewhat slower.
Poland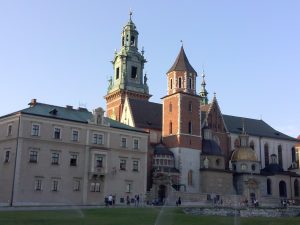 Out of all of Germany's neighbours, Poland has the worst road infrastructure by a country mile. The government has invested a lot since the mid 2000s to build and expand on its motorway network but it is still incomplete for many key trunk routes criss-crossing the country. If you're driving from Berlin towards Warsaw, or Dresden towards Krakow, these are the main exceptions. Modern 4-lane motorways connect both of these corridors, as well as most of the main north-south corridor between Gdansk and Silesia (Katowice and its industrial hinterland).
If you're travelling any other route, be prepared for slow, 2-lane national highways which are clogged with trucks and wind their way right through the heart of the towns and villages they pass through. The only saving grace is that Poland is sparsely populated and thus does not suffer from traffic jams outside of the major metropolitan areas.
The motorway (A prefix) and fast highway network (S prefix) barely differ from one another, except the A prefix in most cases denotes a toll. Poland uses the distance-measured toll charging system as per France, Spain and Italy.
Denmark
I've never driven in Denmark, so I had to take a bit of advice from a Danish friend. Apparently the tolls on the major bridges cost a small fortune, including the Oresund bridge connecting Copenhagen with Malmö in Sweden. (Denmark has one main peninsula connected to mainland Europe but the remainder of the country is made up of islands, including Copenhagen).
Outside of Copenhagen, there is little traffic and the motorways are well maintained.
The British Automobile Association (AA) website provides a downloadable guide of all the speed limits, fines and other road regulations for each European country as an extension to this post.
LiveWorkGermany
provides in-depth, accurate, real, honest and up-to-date content advising expats in Germany and those seeking to relocate here. Covering topics such as housing, relocation, dealing with bureaucracy, work & employment, learning German as well as everyday life in Germany through the eyes of an expat & guest bloggers. E-book and expat city guides coming soon. 
You can see and read more of James' travels and tips for life as an expat in Germany on his website and on his Facebook and Twitter.
Liked this post? PIN IT FOR LATER!!