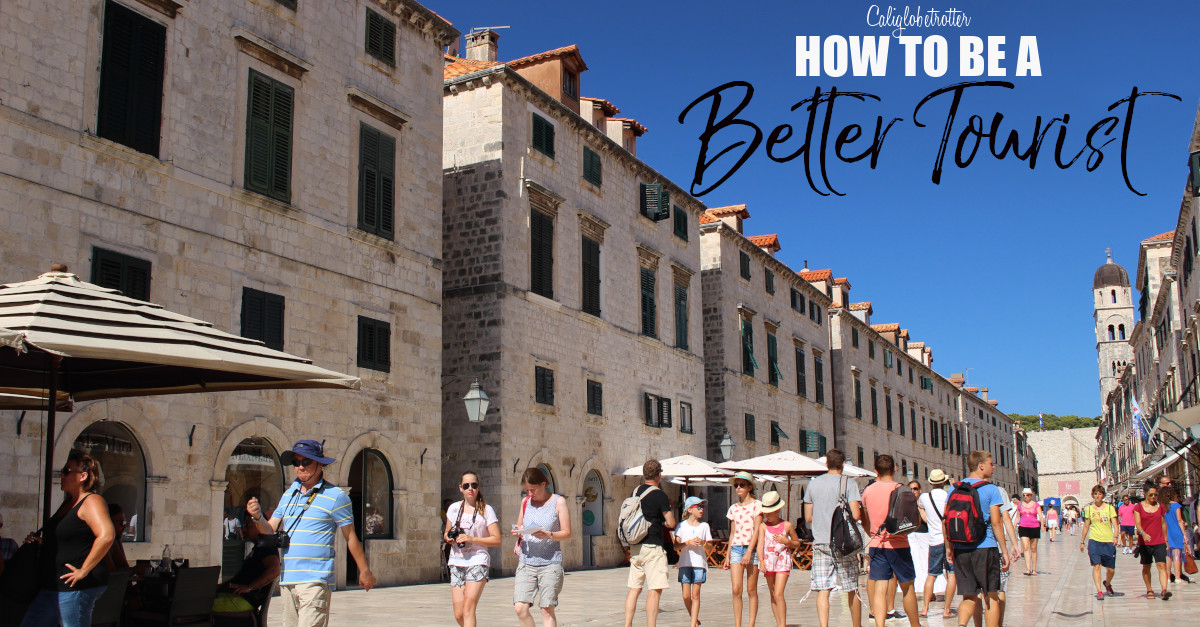 Disclaimer: This post contains affiliate links. If you click on one and make a purchase, I might make a little extra spending money, at no extra cost to you. As always, all opinions are my own and these products/services have been found useful during our travels and come highly recommended to you from yours truly!
Crowd control measures have been taken in Venice & Cinque Terre, locals in Barcelona are demanding that tourism be brought under control to save their city, London and Paris are elbow to elbow with millions of tourists every day and Dubrovnik and Amsterdam are being swallowed up by the sheer number of daily tourists. And while cities are struggling to handle the stress of mass tourism, all it takes it one rotten tourist to ruin it for others. After years of traveling and working with tourists on a daily basis, here are my tips for being a better tourist, based on my observations.
Are You a Novice Traveler? PIN IT FOR LATER!!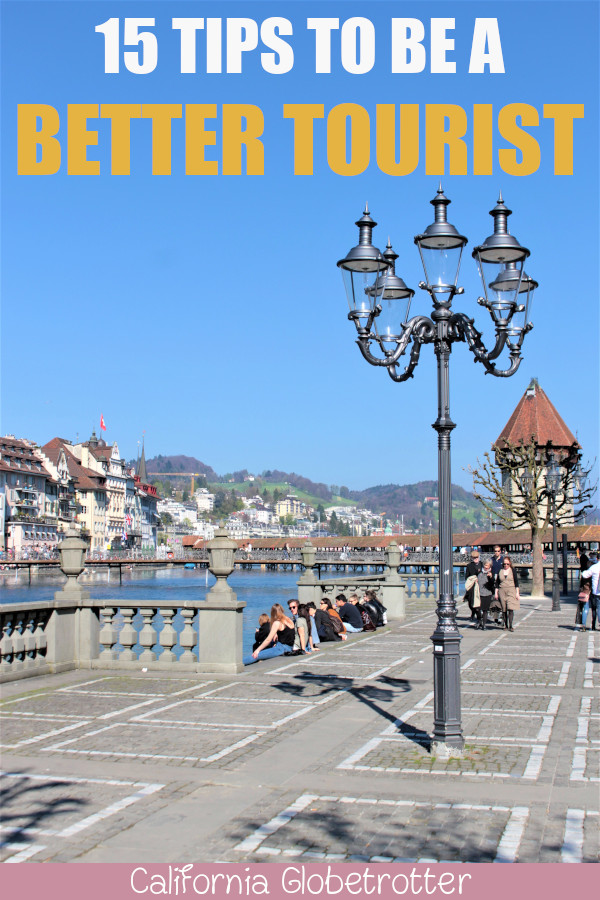 How to Avoid Looking Like a Tourist
How to SAVE MONEY as a Travel Couple
Why Is Over-Tourism Happening?
Over-tourism is the result of a confluence of reasons all clashing at once. There is a cultural, economic and social shifts and more and more people are able to afford to travel. Lost-cost airlines are making travel accessible to more people worldwide and taking them to more far-flung destinations. The middle class has grown and more people have disposable income while younger generations tend to value experiences over tangible things.
Worst of all, Instagram has people sharing their envious photos of picture perfect destinations and suddenly everyone wants to have that same glorious experience. And I am certainly guilty as charged, sharing photos of beautiful destinations, always encouraging people to travel the world. But, we all have to take responsibility and help promote sustainable tourism, such as encouraging traveling to lesser-known destinations.
How are Cities Tackling Over-Tourism?
Believe it or not, Paris, Rome, Florence, Dubrovnik, enter any city here, wasn't built for your sole entertainment. Just because you're on holiday doesn't mean you can treat these locations like your personal playground or trash can. People live here and you are a GUEST in their city. So treat it with respect and learn the importance of travel etiquette! After all, you wouldn't want someone coming to your home and treating it as such!
Extreme measures such as banning new hotels from opening within the canal belt, banning new shops aimed at tourists and even implementing restrictions on AirBnB as well as a new proposed tourist tax have been taken as a way to reduce the extreme stress the capital is under. The Dutch capital has now begun encouraging tourists to visit other, lesser-known cities and have even stopped advertising the city as a tourist destination.
The country has even had to post a do's & don'ts billboard for selfie-seeking tulip fields visitors from destroying the country's most iconic symbol and some farmers have gone so far as to fence in their tulip fields to prevent them from being destroyed. In fact, Amsterdam even removed their iconic "IAMsterdam" sign as it was attracting too many tourists in a small location.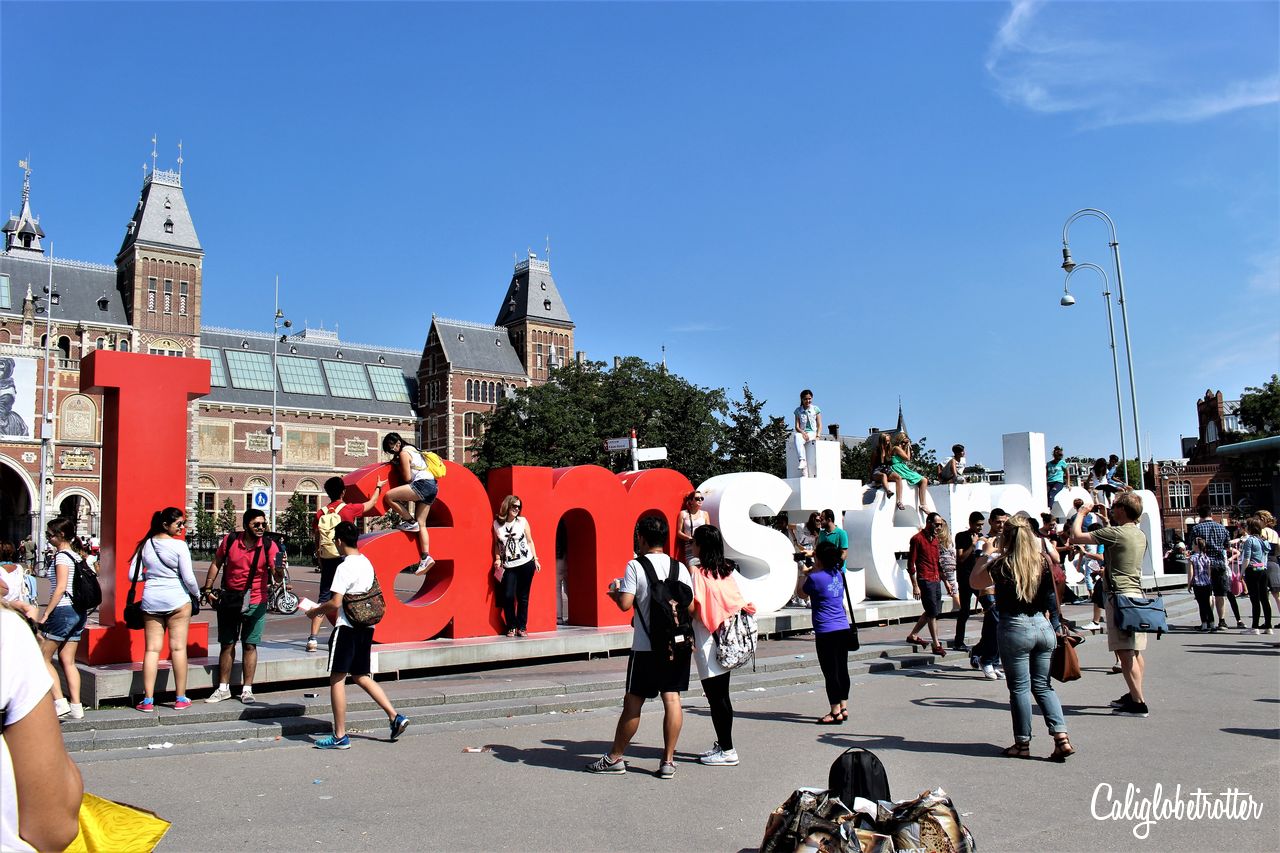 Venice, Italy
As the poster child for over tourism, Venice received 36 million tourists in 2017, with nearly 32,000 ship tourists being dumped into the city daily which is also damaging the fragile lagoons and waterways. Thus, Venice has officially banned large cruise ships from sailing into the city, and promised to implement new fines of €25 and €500 for misbehaving tourists, which includes littering, dawdling and jumping in canals.
Like Cinque Terre, there have been discussions debating a tourist cap per day and day trippers are also now being required to pay an entrance fee $11 (€10) since they are not in town longer enough to contribute to the local economy and help Venice strive for sustainable tourism.
Islanders are complaining of cars, camper vans and tour buses clogging their narrow, single-track roads, which are also often littered with trash and worse, people urinating in public. Locals are urging visitors to respect the beauty of the Isle of Skye and are discouraging "tick-box tourists" from spending 48 hours or less on the islands and instead, stay longer, see less and experience more by seeing other sights in the Highlands besides the Top 5.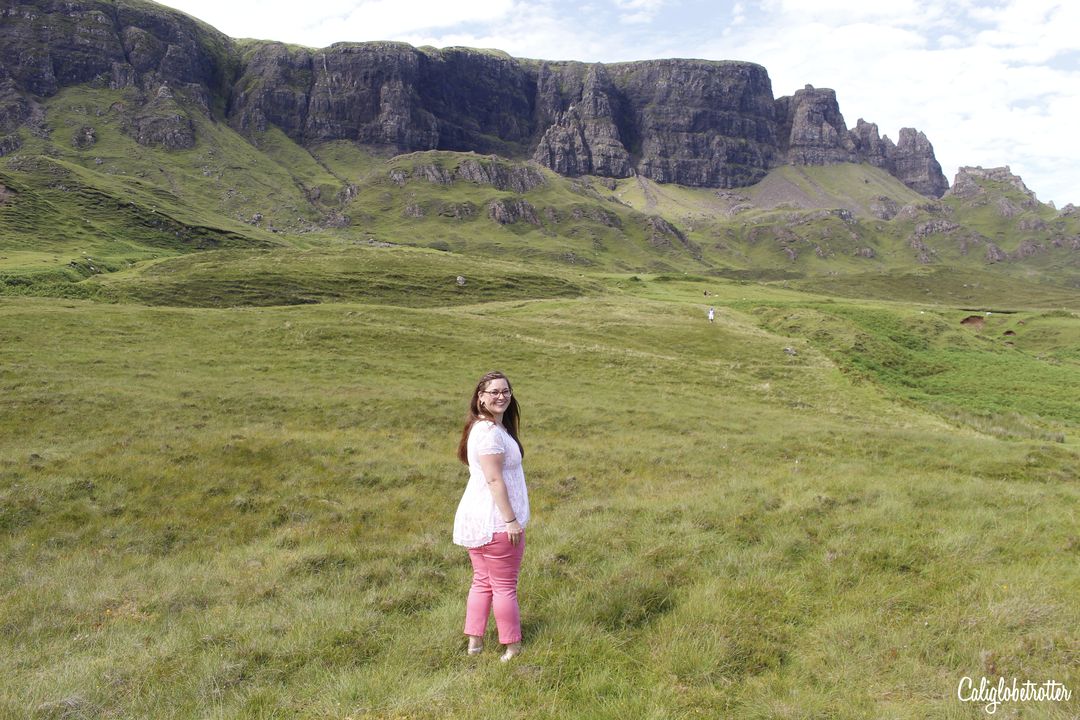 Rome, Italy
After a €1.5-million renovation in 2015, sitting or leaning on the iconic Spanish Steps will now cost you a €250-€400 fine if dirtied or damaged. The Roman city has begun cracking down on gladiators, banning the practice of dressing up as any historical figure, which if caught could also result in a high penalty. Other forbidden behaviors also include eating in restricted areas such as the Trevi Fountain, drinking alcohol on the street after certain hours, pub crawls, climbing on or swimming in historic places, as well as banning tourist buses from the city center to help reduce air and noise pollution, as well as congestion.
Thanks to being used as a filming location for the Game of Thrones, tourist numbers have spiked in the last decade with 10,000 tickets sold in a single day for tourists to walk the city walls. After UNESCO World Heritage threatened to revoke the city's status, the city mayor has since committed to capping the number of visitors to the fortress city to 4,000 a day and within the next two years, will implement a 2€ tax per visitor. The city is also banning new restaurants from opening, which would limit the number of outside tables and chairs. The mayor is also tackling the number of tourists to his city by seeking the help of cruise ships who dumped 742,000 tourists into the city in one year.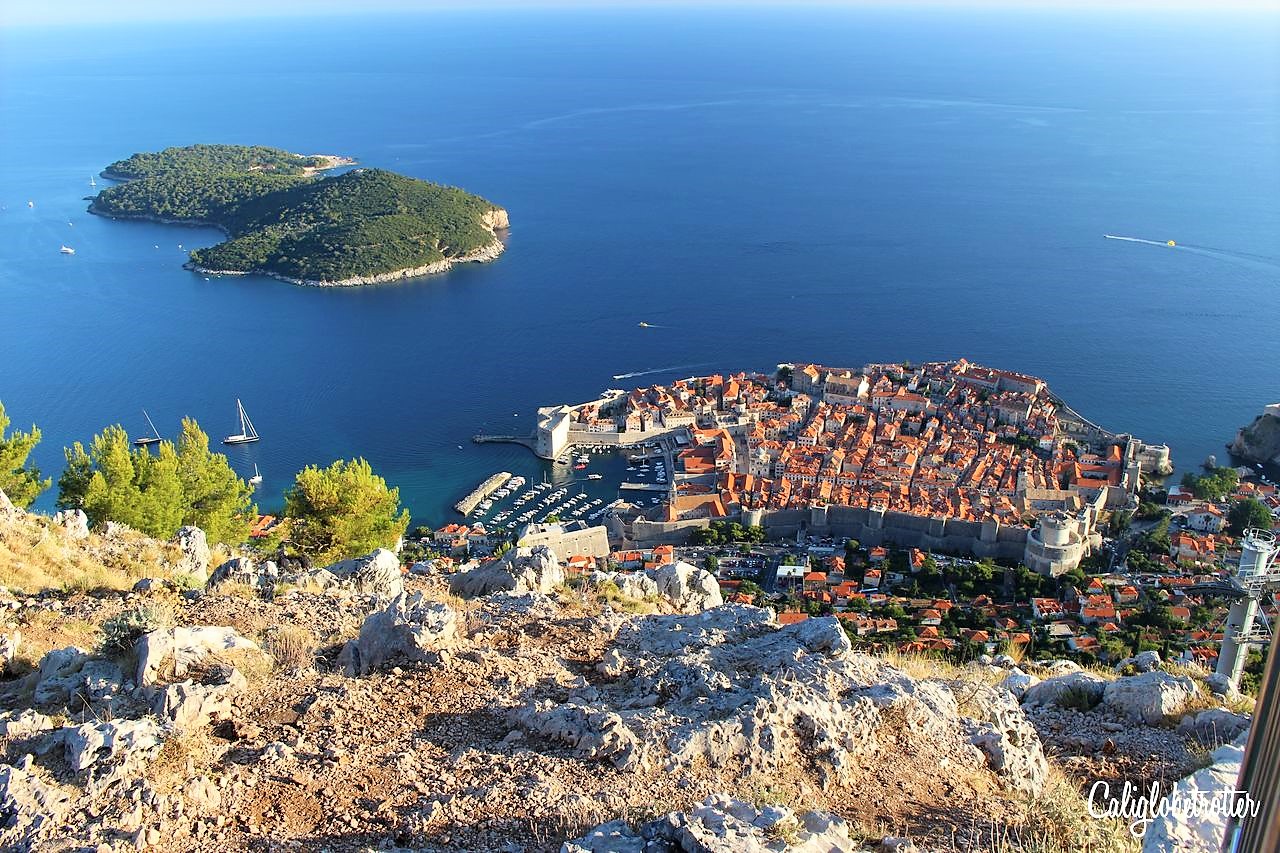 Residents of Barcelona are fed up with the number of tourists and have begun fighting to take back their city with slogans like "Go Home Tourists", attacking tour buses and bikes, and main squares being jam-packed with placard angry activists. The government has finally began cracking down on new accommodation, which when left unsupervised has increased the price of living, thus pushing out locals. Barcelona has even fined AirBnB €600,000 after they were told to no longer advertise unlicensed flats on its website. Entry fees have now been implemented at major sites like Park Güell and capping the number of tourists to 400 a day.
How Can YOU Be a Better Tourist?
Do's & Don'ts of Being a Tourist
Don't Bring Your Selfie-Stick
Not only are selfie-sticks a potential weapon for hurting yourself or others as you try to get that perfect selfie with the Eiffel Tower in the background, but they are a complete and utter nuisance! Thankfully, the trend seems to be dying out as more and more places have began to ban selfie-sticks!
Cities like Milan, Italy and even the happiest place on Earth, Disneyland has banned these pesky sticks as they pose a potential hazards to other tourists by self-absorbed selfie-takers. Many major tourist sights now even require you to check in your selfie-stick before entering as a precaution to others and the historic works of art. Just don't bring it!
Don't Climb on Historical Monuments
Since when is climbing on a historical monument considered even remotely ok? Historical statues and monuments are not toys to be climbed on for your pleasure or to snap a cool photo. It's obnoxious and disrespectful to the city and their inhabitants who cherish these sights as part of their cultural identity. By climbing on city monuments, you risk damaging something that has historical significance and is worth more than your photo. Not only that, but you risk hurting yourself.
Don't Write On, Steal or Damage Historical Sites
It's becoming more and more frequent that news articles of disrespectful tourists charged with aggravated damage to sights like Rome's Colosseum by either writing on it, scratching their names into the historical sight, or even worse, stealing valuable mosaics from Pompeii. Words can NOT even describe how disrespectful this is. We are guardians of these historical sights, cherishing them to pass down to future generations to share the history of mankind, so how are they supposed to stand for another 500 years if every tourist were to take a piece home or leave their names "Bob was here"?
Don't Become Publicly Intoxicated
Public intoxication leads to noise disturbance and potentially damaging or littering public sights. Major cities like Rome and Florence have not only implemented bans on eating or loitering in public, but also putting restrictions on after hours drinking, which includes banning pub crawls and selling alcohol after 2a.m. Public intoxication also leads to loitering in public sights like on the steps of Florence's Duomo which is not your living room couch. Cities are encouraging tourists to enjoy themselves with a sense of responsibility.
Don't Swim in Fountains, Canals or Rivers
Europe's canal cities are not your own personal swimming hole and cities like Venice are implementing harsh fines for anyone seen jumping into and swimming in canals, or even walking around bare chested which is considered to be inconsiderate behavior. Cities like Rome have a zero tolerance for anyone caught swimming in public fountains, such as the Trevi Fountain, which are NOT an appropriate way of cooling down on hot days.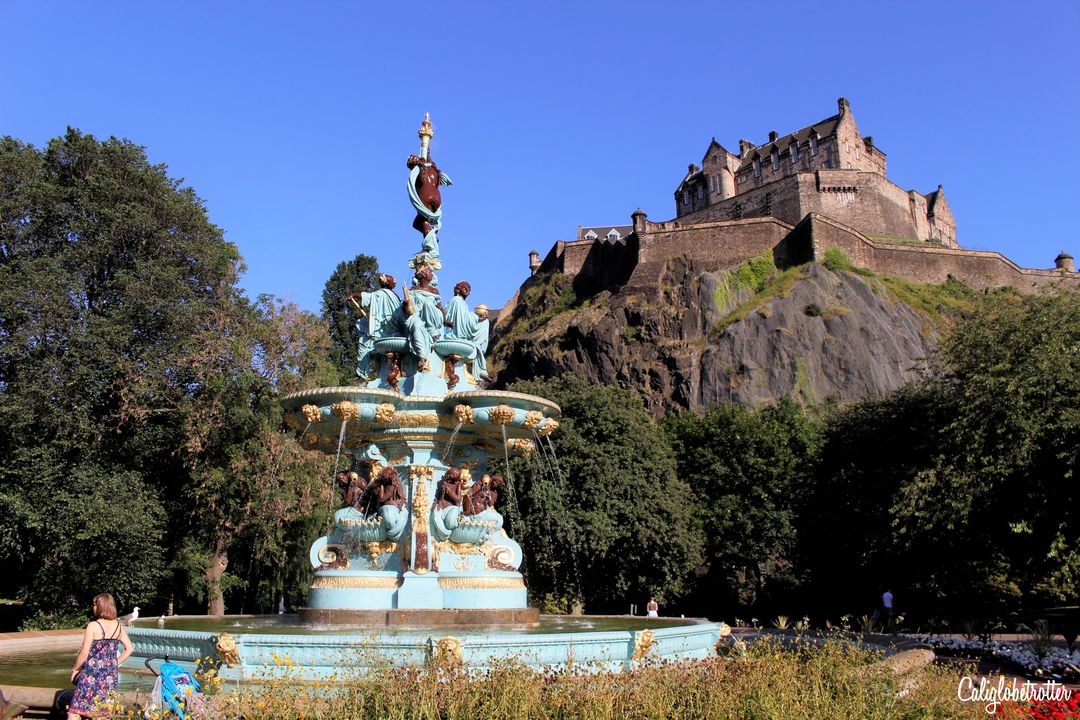 Don't Take Animal Rides
Everyone wants to do it. They want to ride Elephants in India and Camels in Egypt and take a horse-carriage rides in New York. But what you don't realize is that these animals are mistreated, abused and overworked and occasionally die where they stand from pure exhaustion. Worst is when these animals are forced to carry overweight tourists beyond their capacity, further encouraging animal abuse.
Instead of taking a ride on any of these animals, why not consider visiting an animal sanctuary, such as an Elephant sanctuary in India and learn more about these beautiful creatures instead of adding to their burden.
Don't Just Visit the "Tick Box" Sights
There is a reason why many hot tourist spots are so popular, but when these tourist attractions are overburdened, it's time to consider finding other, less visited locations in the city to visit. Instead of visiting the Louvre in Paris, mostly for the Mona Lisa, consider visiting alternative museums to the Louvre!
Instead of hitting up the "tick box" sights, consider visiting quieter neighborhoods and lesser known towns outside of the city and expand your horizon thus relieving some of the burden to host you and millions of others who all want to see the same Top 5 Sights in "City".
If you're desperate to visit one of the main tourist sights, try to go either first thing in the morning or later in the evening before closing, thus avoiding long lines. Better yet, try to do all your sightseeing as early as possible in the morning!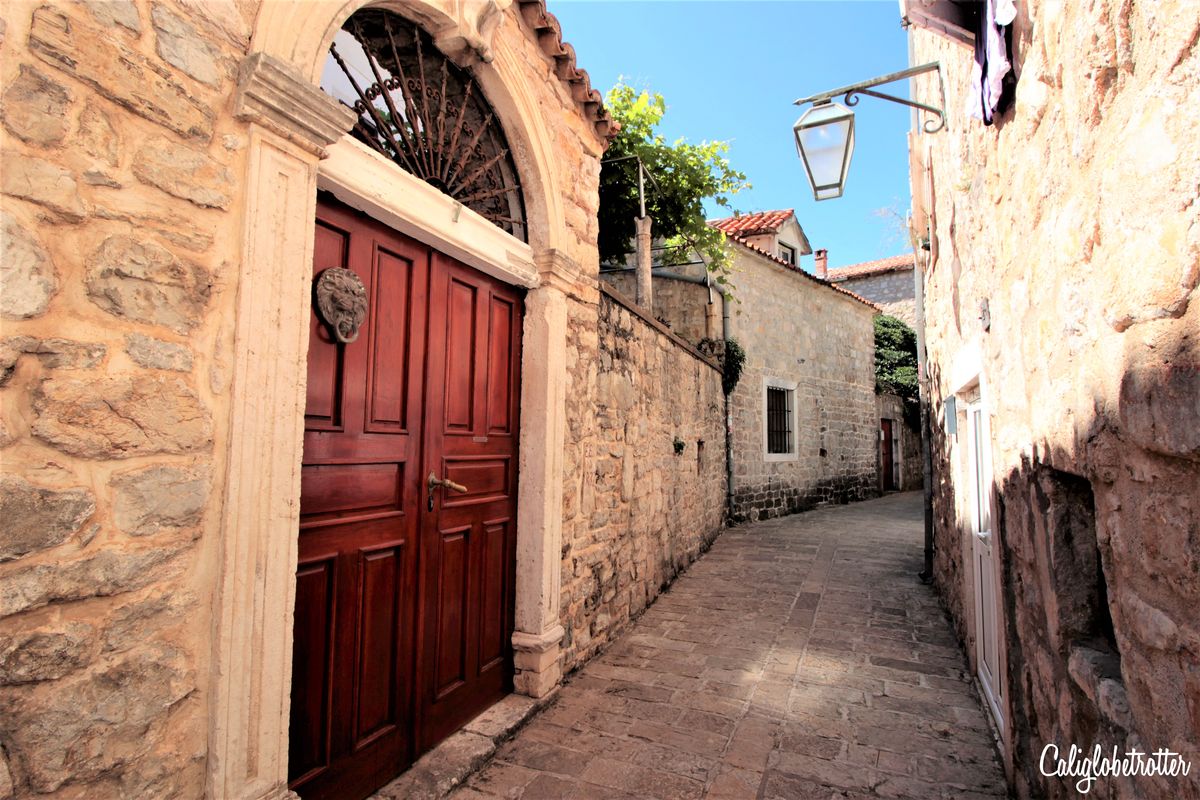 Do Follow the Rules
There are signs posted wherever you go, in every city in the world for tourists and locals alike to obey. They're there for a reason and should be followed either to protect yourself or others, to protect the city or to help keep places clean. Rules are not made just to be broken and if everyone were to ignore these rules, cites around the world would crumble under complete disregard.
If there is a sign posted banning photography, don't try to sneak a photo. Buy a postcard. If there is a sign posted saying "do not touch", Don't TOUCH it! Be respectful and keep your hands to yourself. Mind your surroundings and remember you're a guest to this city. If you break the rules, you could find yourself with a hefty fine or worse, end up in a legal battle.
Do Ask If You're Allowed to Take a Photo
This doesn't just apply to interiors of stunning buildings, but to people. As someone who works on a daily basis with tourists, I am not a part of the shop I work in for you to take photos of during my Cuckoo Clock demonstration. If I kindly ask you NOT to take a photo of me, but the clocks, please respect my wishes. Don't pretend you didn't hear me and do it anyways. I have no idea what you're going to do with that photo or if you plan to post it on social media. If someone is standing outside on the street dressed for your entertainment, you should still ask if you can take a photo, or at the very least, tip them for their efforts. After all, it is their day job.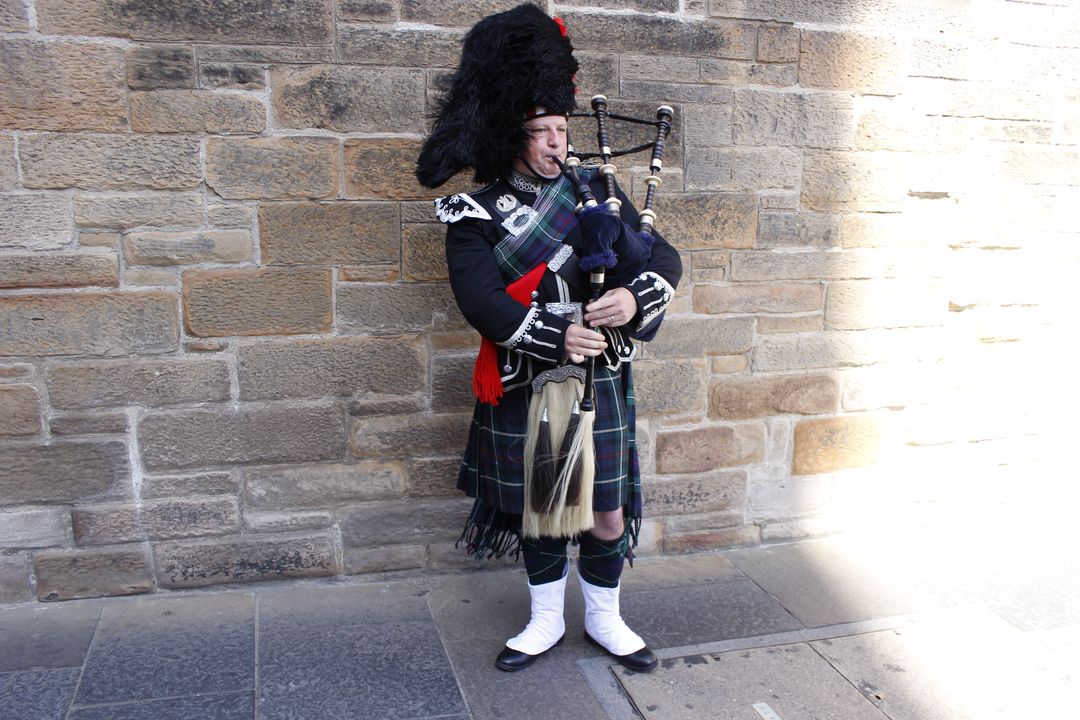 Do Take Your Trash With You
First of all, begin with bringing your own re-useable water bottle, thus reducing trash pollution. Second of all, hold on to your trash for however long you have to until you find a trash can. DO NOT stuff your trash into an obviously over-filled, spewling trash can. That defeats the purpose of discarding your rubbish! It's your responsibility to be a clean tourist, and an overall better person to deal with your rubbish responsibly. By disrespectfully discarding your trash, you are clearly harming the ecosystem of that place and don't deserve to be there.
Do Use a Public Restroom
Germany is renowned for being a stickler when it comes to paying for public toilets. While it's annoying to pay a whopping .50 cents to 1 € to use the toilet, it's for a reason. That money goes to maintaining the cleanliness of the restroom, providing you with a safe environment. Peeing in public down a back alley or in a park just because you don't want to pay that fee every time you have to go is not only disgusting but highly disrespectful and is considered to be public indecency.
Worst case, if you can't find a public restroom, stop in a cafe, buy something and then use the toilet as a guest of that establishment. After all, if you don't want to walk around a city that smells like piss, why would anyone else want to? Keep it clean!
Do Stay in Legal, Locally Owned Accommodation
When booking hotel accommodation, please, please do your due diligence! AirBnB is contributing to a lack of affordable living in many cities, as they are replacing every day apartments and homes used by locals and turning them into a profit for tourists to meet the demands of a booming tourist industry. But many are illegal and are forcing locals to move out of the cities in search of more affordable housing.
Paris alone has over 60,000 apartments on offer, while Barcelona has demanded that AirBnB remove 2,577 advertisements for rentals that are illegally operating without a city-approved license. Take the time to find a more suitable, sustainable hotel accommodation that is city approved and does not take away from locals who also need a place to LIVE.
Do Watch Out For Your Surroundings
While you are being guided around a city on your city tour, please, please keep your eyes open for your surroundings. Not just for your safety, but for the sake of others. Get your nose out of your map, book or camera and take a second to look around to make sure that you are not in the way of a local trying to get to or from work. Get out of the street, stay on the sidewalks and give way to others. Don't just stand there gawking at that beautiful cathedral without any concern that a car is coming. Say excuse me or sorry when you bump into someone, wait for lights to turn green before crossing the street and simply don't loiter.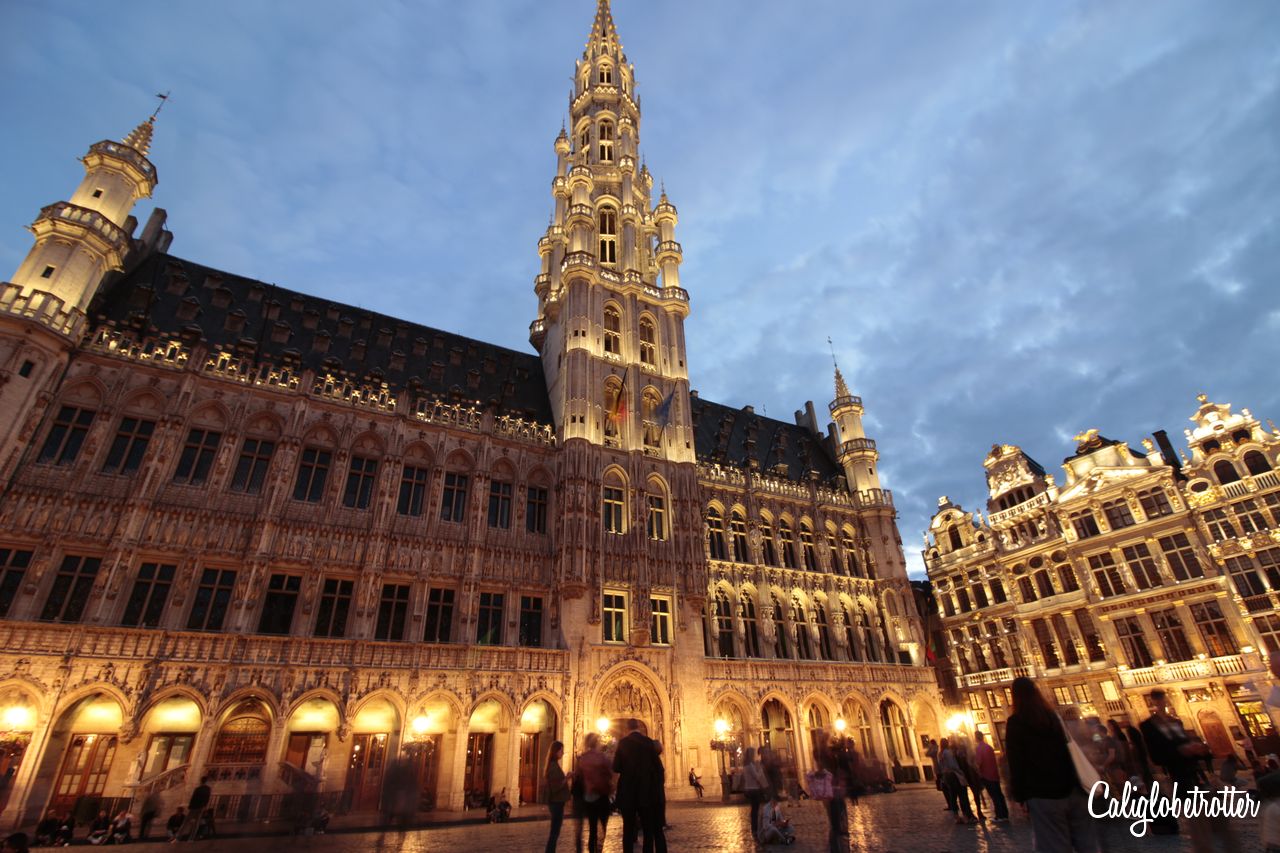 Do Learn the Local Language
Yes, English is the franco lingo (world language), but that does not mean you have to be an annoying tourist and demand that everyone else also speak English. Learning a few words in the local language of the country you're visiting will go a long way. Even if it's only words like "Thank You", "Please" and "Excuse Me", just those few words will be appreciated far more than you think. And even if you mispronounce the words, the effort will be appreciated and you'll connect with the culture and the people that much more.
Buy Local Souvenirs
Try your best to seek out locally made souvenirs. Do you research ahead of time to find "Made in "Country" souvenirs which will help give money to locals rather than buying cheaply made souvenirs which have been imported, typically found at tacky souvenir shops. While they are deemed more profitable, and are cheaper on the wallet, you are not buying an authentic souvenir such as something that has been hand-painted, hand-carved and locally made. Try to always make it a general rule of supporting small, local businesses!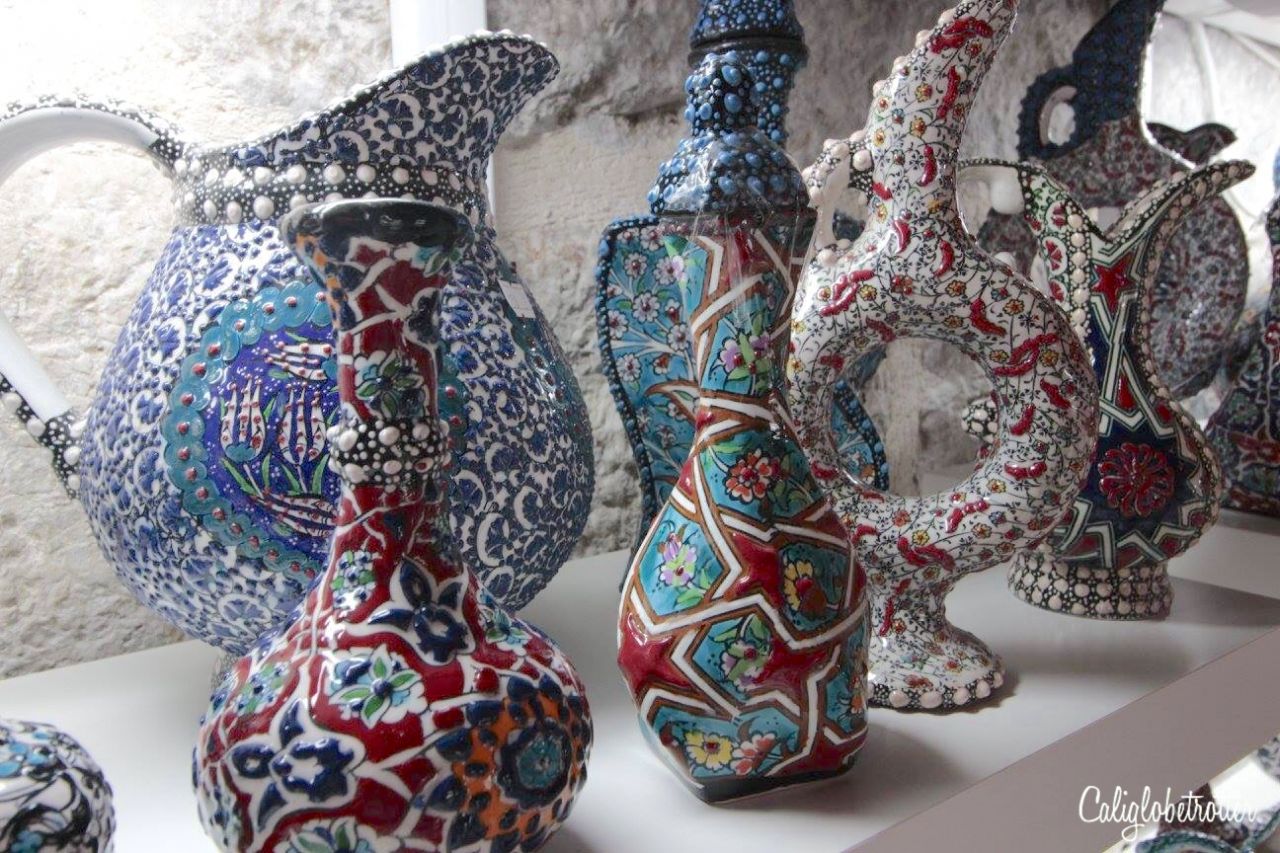 Overall, it's important to learn a few valuable tourist etiquette tips to help you have a more enjoyable time traveling without being a nuisance to those who live in the city you're visiting. It's important to always remember that you are a guest in these cities, and you are one person in a city struggling to cope with millions of visitors EVERY DAY. So do you part to be a better tourist and a better person when you travel! Don't be that single rotten tourists who makes it unpleasant for the rest and ruin a good thing! Please, travel the world responsibly and help pass on good travel etiquette to others!
Other Related Posts:
How to Avoid Looking Like a Tourist
How to SAVE MONEY as a Travel Couple
15 Things to do When You Travel
Liked this post? PIN IT FOR LATER!!