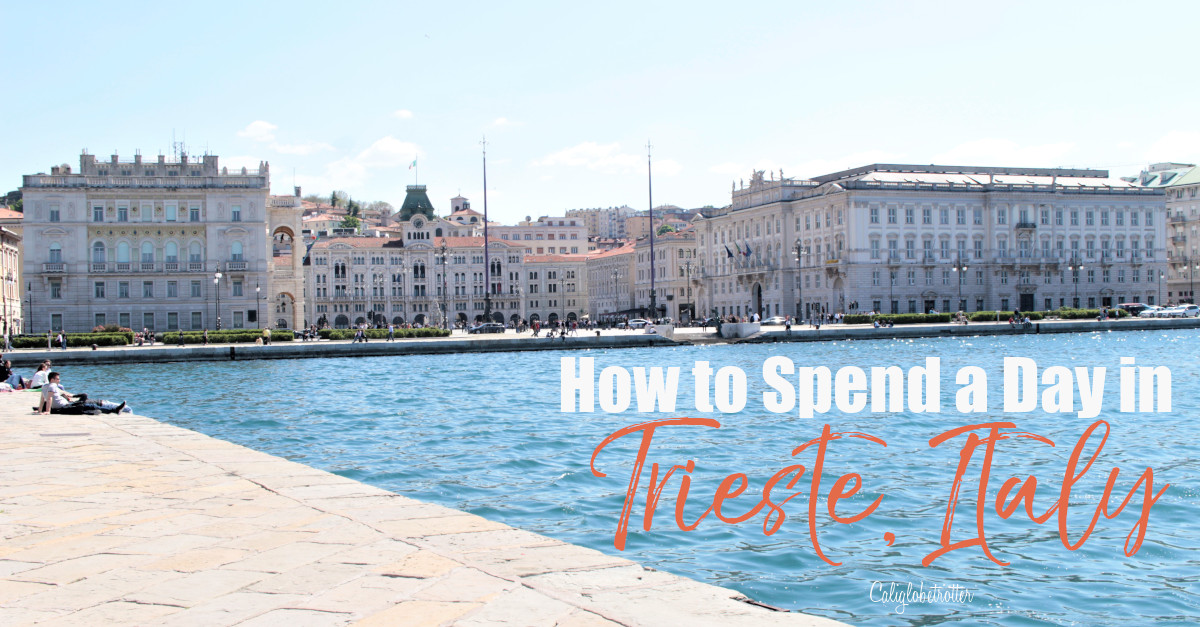 Disclaimer: This post contains affiliate links. If you click on one and make a purchase, I might make a little extra spending money, at no extra cost to you. As always, all opinions are my own and these products/services have been found useful during our travels and come highly recommended to you from yours truly!
Trieste, Italy, a beautiful coastal town on a small strip of land that borders Slovenia. You've probably never heard of it before, as Italy is dominated by headline cities such as Venice, Rome, Florence, Naples, Cinque Terre, Verona and many, many more, and still it offers many wonderful reasons for visiting. Despite being located on the easternmost tip of Italy, opposite Venice via the Adriatic Sea, this port city is spewing with things to see and do! So, the question remains, "What brought me to Trieste?"
Love to Travel Italy? PIN IT FOR LATER!!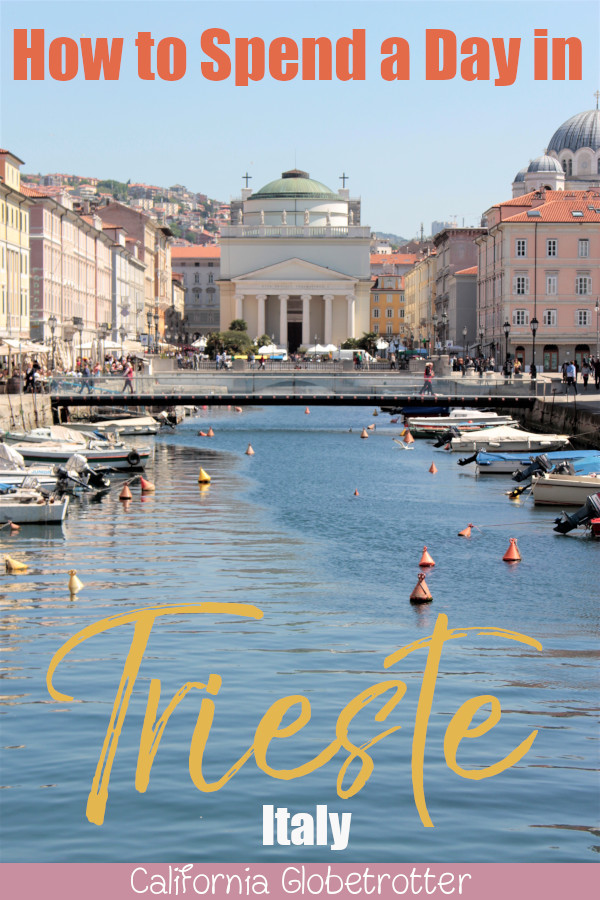 How to AVOID Looking Like a Tourist in Europe
Your ESSENTIAL Guide to Europe
The Most Beautiful City Halls in Europe
Gorgeous Seaside Towns Along the Adriatic Sea
This article is now available as a mobile app. Go to GPSMyCity to download the app for GPS-assisted travel directions to the attractions featured in this article!
Why should you visit Trieste and why did we go? Well for one, I was first drawn to Trieste upon the discovery of a castle, perched along the coastline with ties to the Hapsburgs, and being a big fan of anything related to 19th century royals immediately intrigues me! And, after reading David's post on Trieste, I knew then I'd definitely enjoy a visit to one of Italy's most underrated cities! Plus, as previously mentioned, Trieste is nestled right up against the border to Slovenia, which easily makes it a great day trip if you're planning to visit Piran, Slovenia which is where we located ourselves for the weekend, as well as visiting Rovinj, Croatia.
Bits & Bobs about Trieste
As the capital of the Friuli Venezia Region, it's one of the largest cities in Italy and therefore one of the wealthiest due to its massive port and commercial shipping industry, which was extensively developed after the Second World War.
Trieste is a blend of several different cultures, having been occupied throughout history by the Romans, Habsburgs, Mussolini's regime, German and Allied forces before officially joining Italy in 1954! Very much Italian these days, Trieste still offers its own unique style, culture and history rather different from the rest of the country dating back to the second millennium BC. Funnily enough, that mixture of history and heritage brings with it a sense of independence, different from the rest of Italy, so it somehow comes as no surprise that Trieste is now demanding their own independence, separate from Italy.
Though I'll introduce you to the city's historical buildings and Piazzas, Trieste is a beautiful seaside port city which makes it one of the best places to visit in Italy, even if for most tourists, the city is more of a stop-over town on their way to somewhere else.
What to See in Trieste
Piazza Unità d'Italia
If you're looking for a great place to start exploring Trieste, then I would suggest the colossal square, Piazza dell'Unita d'Italia, which is located at the forefront of the historic town, facing out to the Adriatic Sea and lined with Habsburg era cafes and palaces. Just feet from here, you should do what the Italians do best, enjoy a coffee at Caffe degli Specchi or a gelato from Jazzin.
Taking center stage in Trieste's grand Piazza is the Trieste Town Hall, with other government buildings flanking either side, each with a stunning architectural design, reminiscent of Austrian architecture, especially found in Vienna. You'll also find several impressive monuments and statues scattered around the square, most notably the two iron columns that greet you to the entrance of the Piazza.
The Piazza is also said to be Europe's largest seaside square which was commissioned by Maria Theresa of Austria during Austria's most prosperous age. She recognized how vital the port was, considering that it was the Habsburg Empire's only port, therefore, invested heavily into its design. With its west facing position, sticking around for a sunset in Trieste is a must! So, without a doubt, coming here is one of the best places for sunset watching!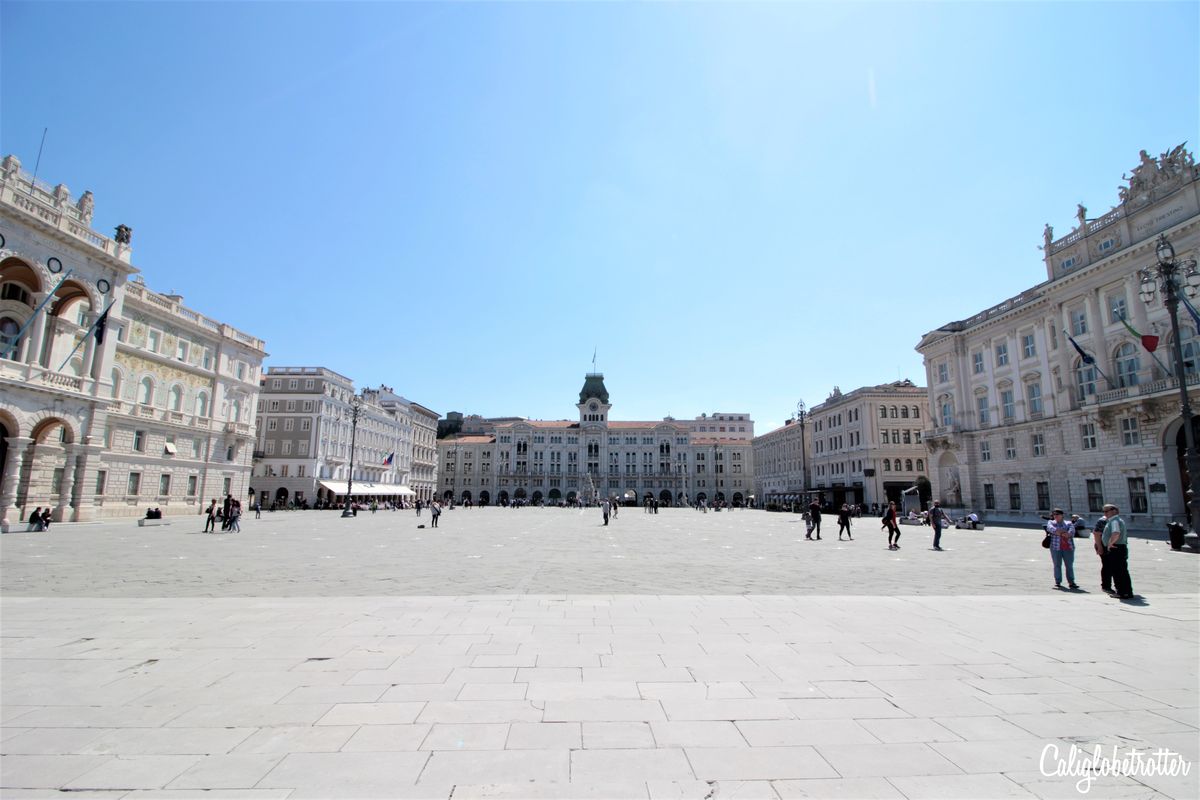 Molo Audace Waterfront
Something would be terribly, terribly wrong if a large port city didn't have a waterfront to best enjoy the view of the city. Thankfully, the port littered with cranes is actually a bit further out and not directly in front of Trieste, thus freeing up some great promenades and piers to enjoy the coastal scenery. One of the most popular places to enjoy the waterfront, is via the Molo Audace, a stone pier that stretches 300m into the Adriatic Sea. Scattered along the promenade are a collection of benches and old iron mooring points where one can chill and spend the afternoon.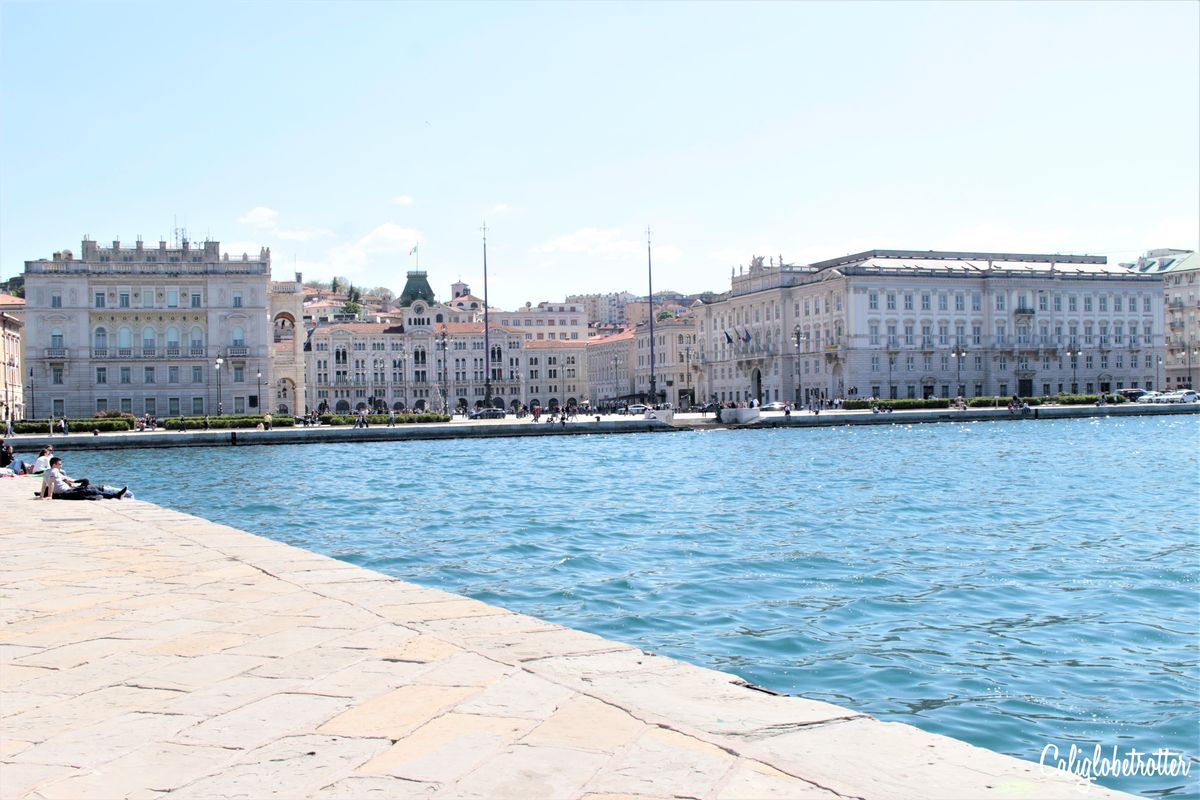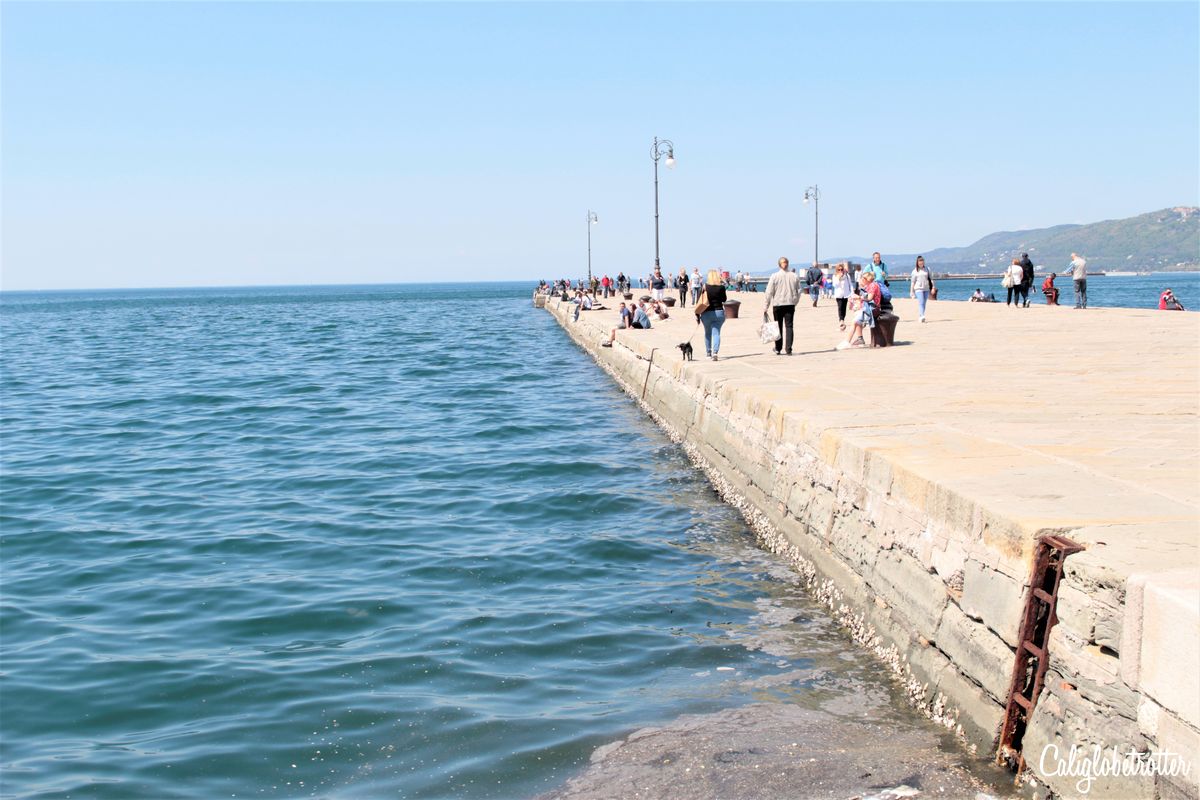 The Grand Canal of Trieste
Just a short walk to the east from the main square, you'll come upon one of the most beautiful parts of the Trieste city center. While it's not exactly the Grand Canal of Venice, Trieste's Grand Canal is still a sight to behold, dating back to the 1700s when ships used the direct access to unload their cargo. Stretching around 200m from the Riva Tre Novembre with the Ponte Rosso crossing the canal, to the Piazza Sant'Antonio Nuovo where you'll find the 19th century neoclassical church of Chiesa Parrocchiale Sant'Antonio Taumaturgo, it's a lovely part of town to take a stroll around. Taking a look into the turquoise waters below, you'll likely see a plethora of jelly fish floating around, or perhaps even a sunken boat.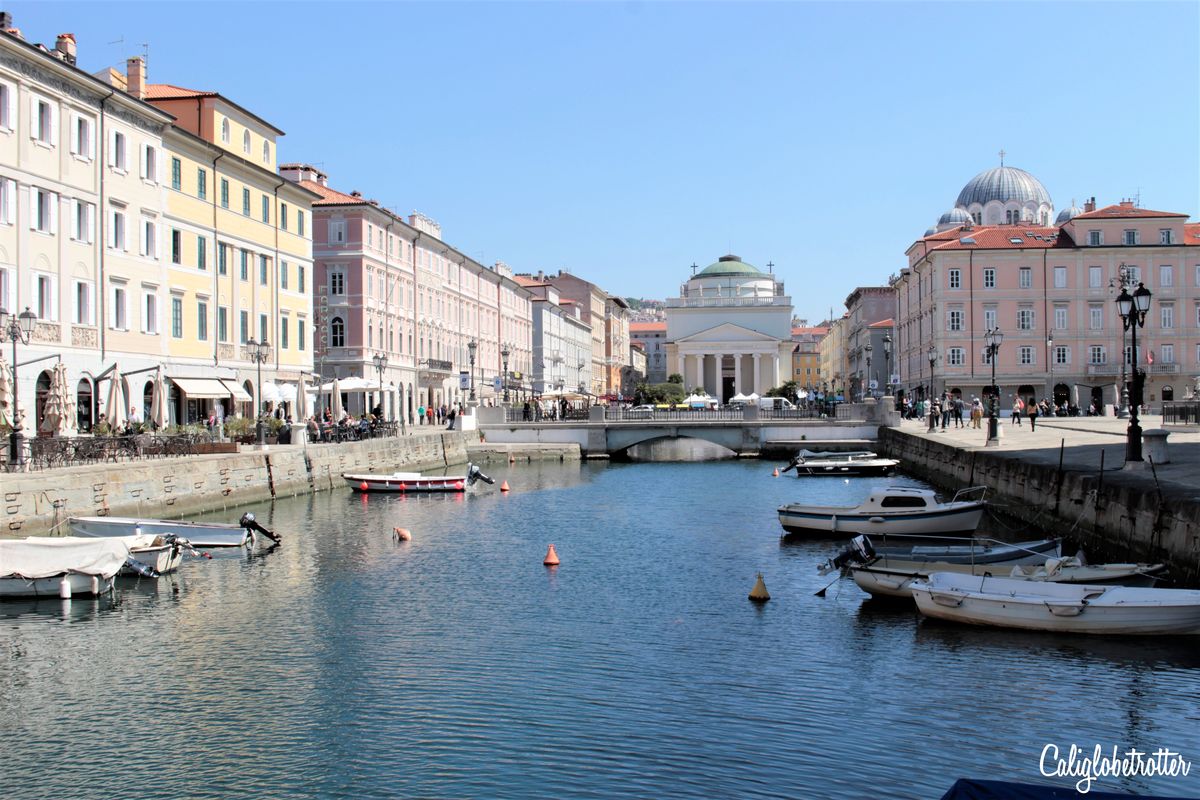 A quick walk around the canal and you'll notice that there is no shortage of gelaterias and cafes where you can slow down and wind your clocks to "Italian time". Many restaurants also spill out into the streets with outdoor seating, tempting you to enjoy a pizza or pasta in the Italian sunshine, so this is where we plopped ourselves down for lunch. So, if you're looking for one of the best places to eat in Trieste, then Fratelli la Bufala Pizzaoili Emigranti offered a variety of your classic Italian pizzas and pastas, which were definitely not part of my Weight Watchers diet. Having shared the Ripieno calzone, we continued on our way!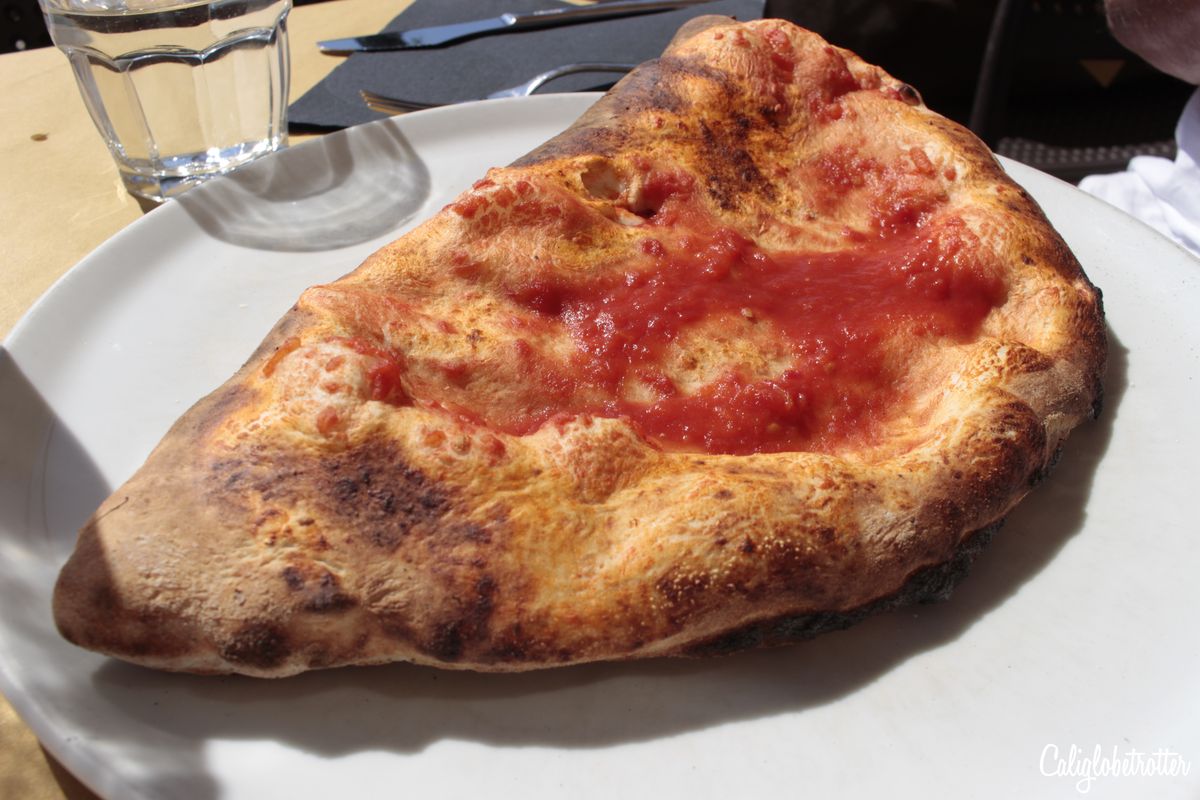 Roman Theater of Trieste
Seems to me that there are few places in Europe where the Romans didn't leave behind traces of their presence. Trieste is no different and has a very long and celebrated history with the remnants of a bygone era. Like Plovdiv, Bulgaria, the Roman Amphitheater is located in the center of the historic old town and is still somewhat well preserved considering the fact that it was was built in the 1st Century AD!
The theater is encircled by residential buildings and it's amazing to see how the city has grown up and around the theater and considering that it's just a stone's throw away from the Piazza dell'Unita d'Italia, it's an easy sight to visit!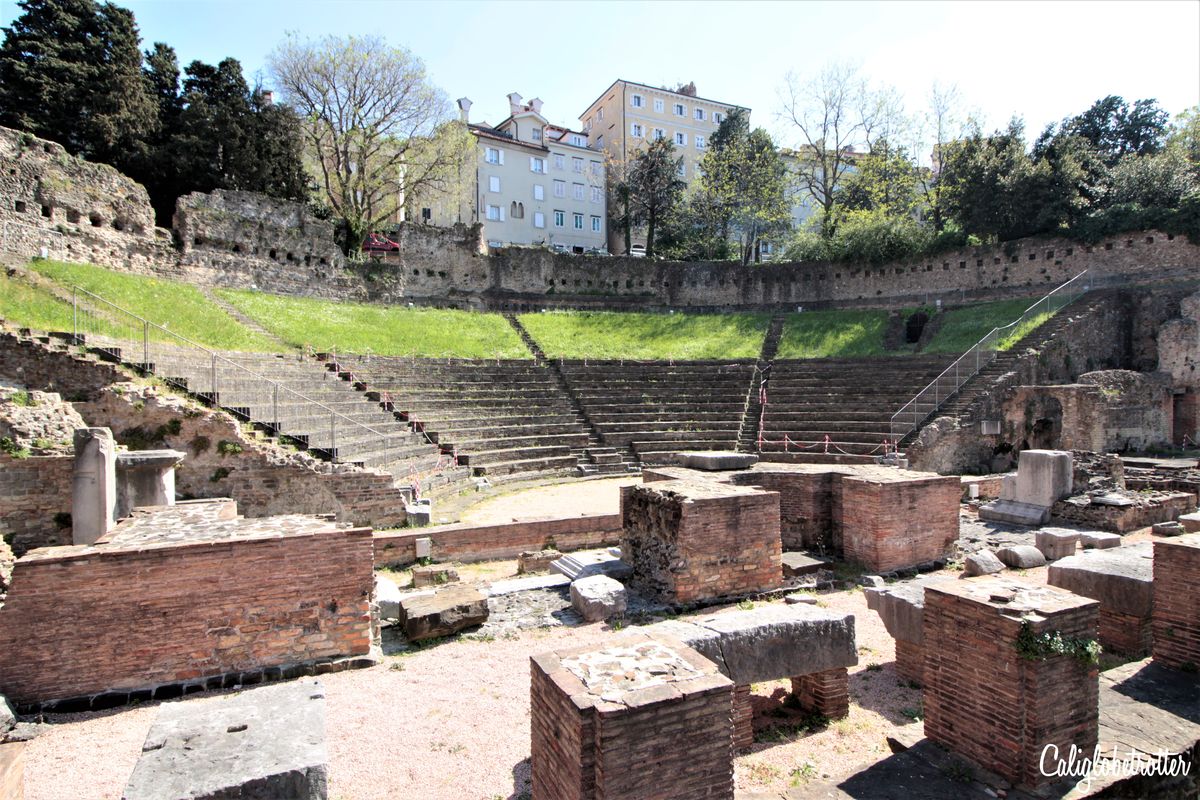 Castello di San Giusto
Europe has no shortage of castles in every shape and size, so who can resist a peak at the Castle of San Guisto? After all, it is rather hard to miss considering that it's perched atop a hill overlooking Trieste. Located next to the Trieste Cathedral and the Forense Roman Basilica, a peruse around the three can be quite entertaining.
Though the castle itself has a rather boring history, it was built by the Hapsburgs in the 15th century to protect the city from the Venetians but never saw any action. Thus, it's been left well preserved, always standing guard over the city and now houses a few museum exhibits with military weaponry and the such.
But if you're not one of museums, then a visit here has an alternative motive. For a few euros a person, it provides wonderful views over the city center!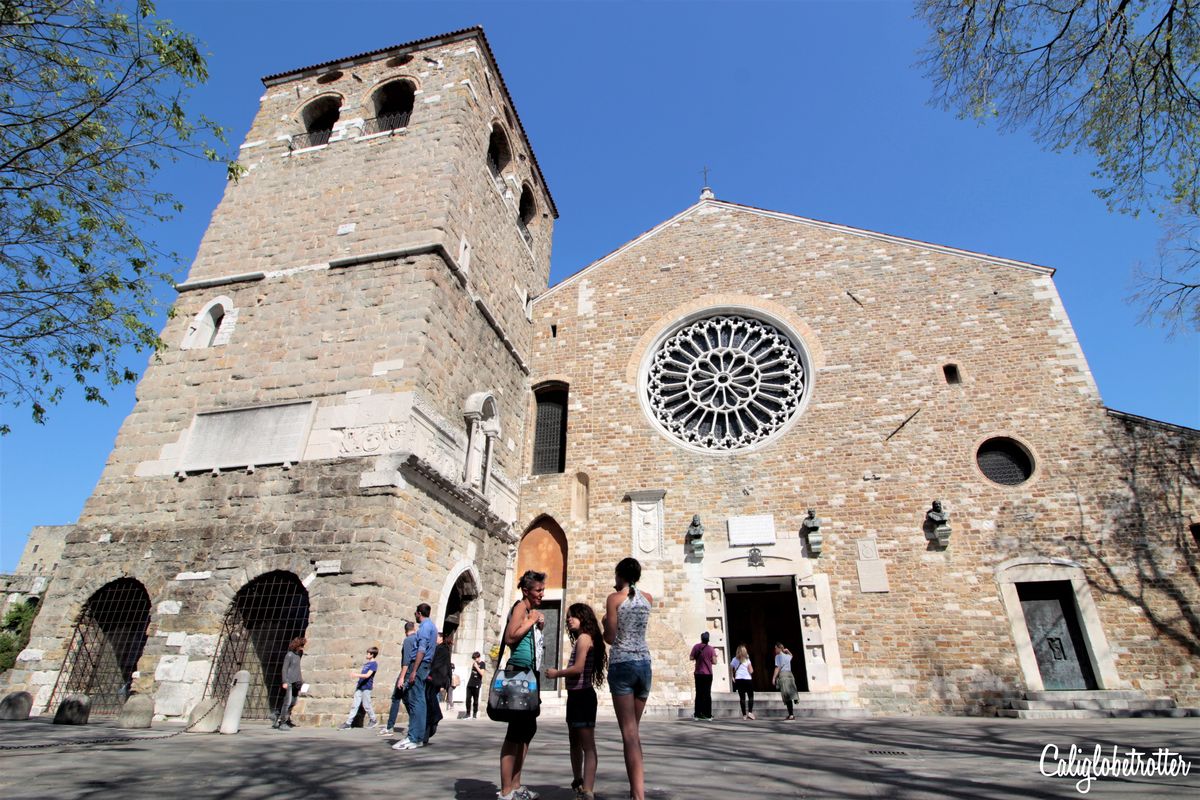 Viennese-style Coffeehouses in Treiste
Being married to a coffee-holic means that there is never a dull moment when it comes to enjoying a good coffee. And best of all, with a historical relationship with coffee which stretches back over 200 years, it's proclaimed that Trieste has some of the best coffee in Italy, thanks in part to Austrian influences. So, for those looking for the best coffee cities in Europe, Viennese-style coffeehouses can be found throughout Trieste, which gives one plenty of encouragement to stop and have a coffee! And, it's also said that nowhere else in Italy drinks as much coffee as in Trieste, so drink up!
Coffee is in fact SUCH a big deal in Trieste that there is even a Coffee Pass which you can purchase at the tourist office located at Piazza dell'Unità d'Italia for 5€. However, don't go to the Tourist Info Center in the town hall, but instead the PromoTurismoFVG InfoPoint just opposite Harry's Piccolo Restaurant & Bistro.
With the purchase of your pass, you can enjoy 6 traditional coffees in Trieste by enjoying your coffee standing, as a true Triestino! We decided to purchase just one pass and share it between the two of us, which meant three coffees each. As to what coffee to order, you'll have to learn the local lingo: for example, an Espresso Macchiato is called "Capo" in Trieste, and an espresso is to them "Caffè Nero".
As previously mentioned, Caffe degli Specchi is one of Trieste's historic coffeehouses which opened in 1839, which today has beautifully crafted cups of coffee with internationally renowned pastry chefs and chocolatiers who have helped to keep the glorious past of the coffeehouse alive. To use your pass here, you'll have to stand at the bar and order your coffee. So, for my first espresso ever, I ordered a Capo Deca (Decaffinated espresso macchiato in a cup) which came with a shot of melted dark chocolate to drink as you wish. Either drink your capo and then your chocolate or alternate between the two.
I also discovered Caffè Tommaseo, which opened in 1830, is the oldest coffeehouse in Trieste and is of course, another great place to take a coffee break, with the walls lined in memorabilia and faded belle époque decor, though it is not part of the coffee pass in Trieste.
After our lunch break, we headed to the Savoy Lounge Bar located inside of the Savoia Excelsior Palace, which suddenly felt like rubbing elbows with the rich and famous. However, we arrived at a rather quiet time and had the lounge to ourselves to try yet another espresso with some sweet cookies to soften the bitterness of an espresso.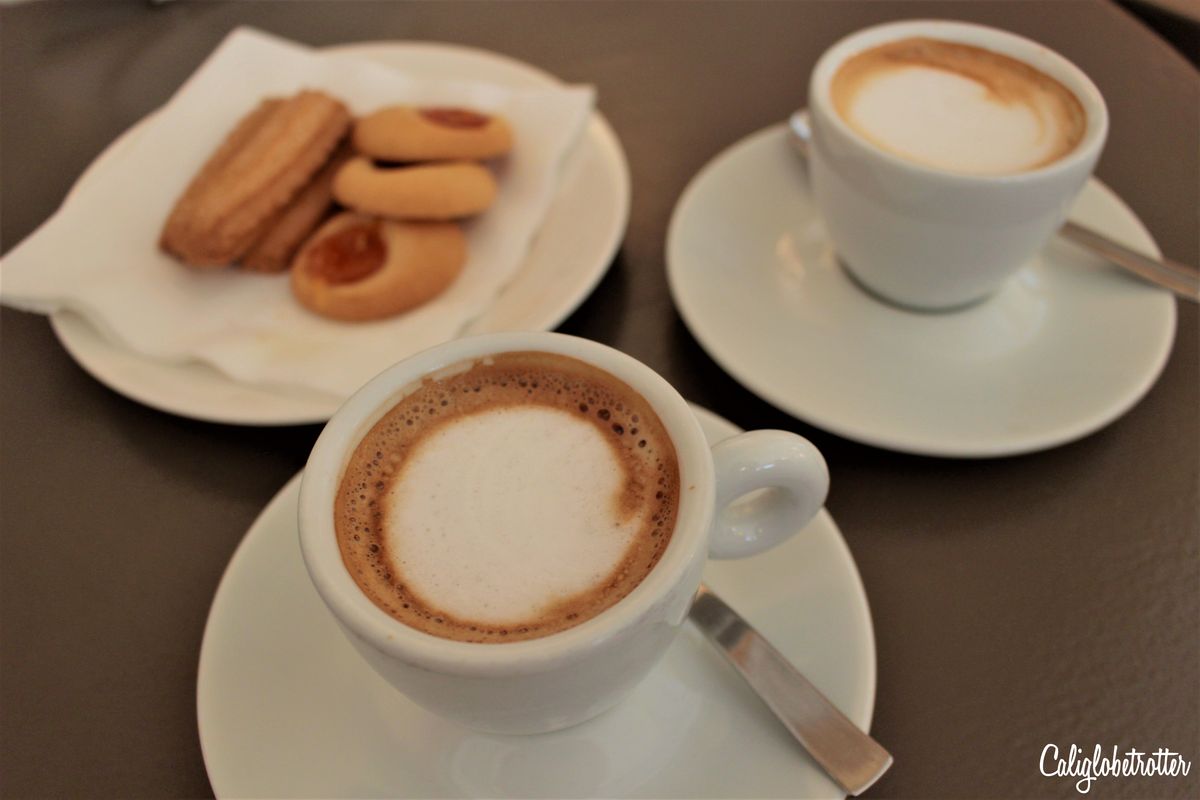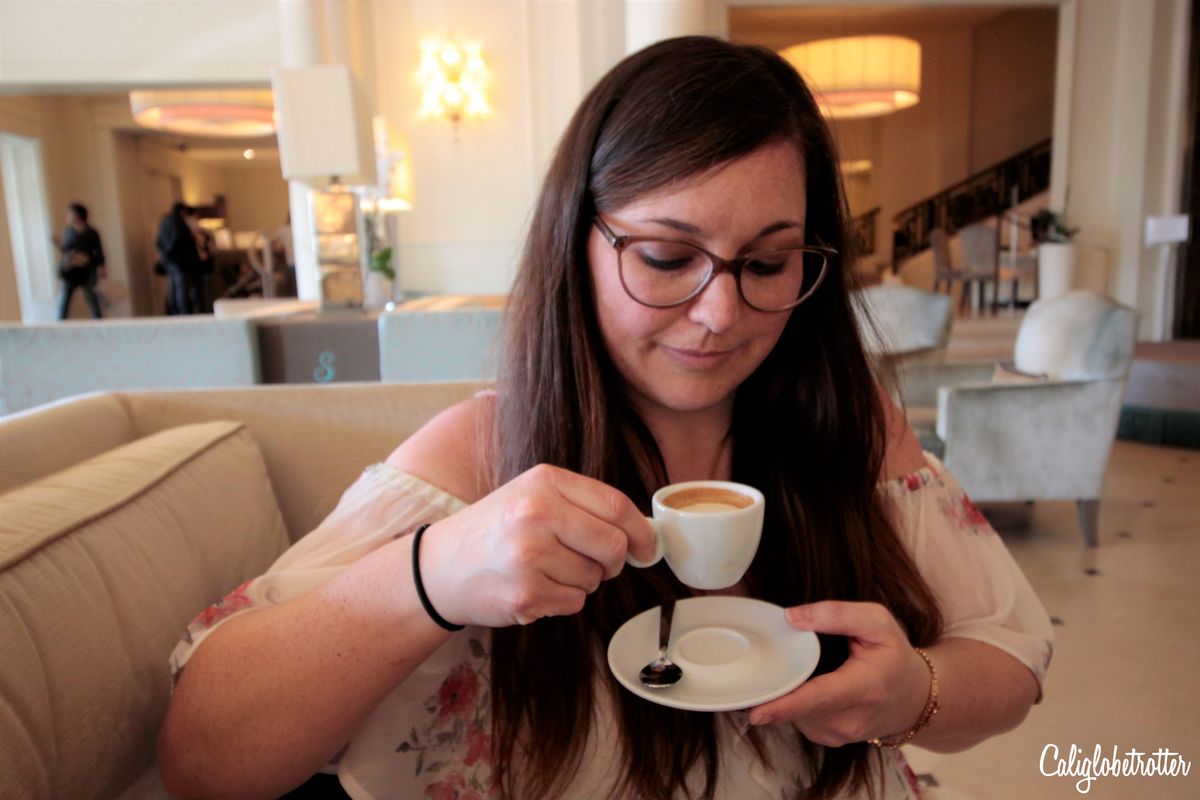 After our espressos, we took some time to relax in the lounge area and waited for the caffeine buzz to kick in to give us that extra boost to finish sightseeing in Trieste!
As soon as we set foot in this café, we ranked the Pasticceria La Bomboniera as the most beautiful coffee shop in all of Trieste. Here we suddenly felt like we'd traveled back a few decades. The glass cases are filled with countless cakes and pastries as it is more of a pastry shop than a coffee shop, however, with a table for two, we were able to sit down and enjoy our last espresso with a traditional Presniz which was soooo good we contemplated buying a second to go. The Presniz was first baked for the special occasion of the royal visit by Empress Sisi on one of her many visits to or from the city and is filled with fruits, walnuts, almonds, sultanas and pine nuts all wrapped inside of a thin layer of puff pastry.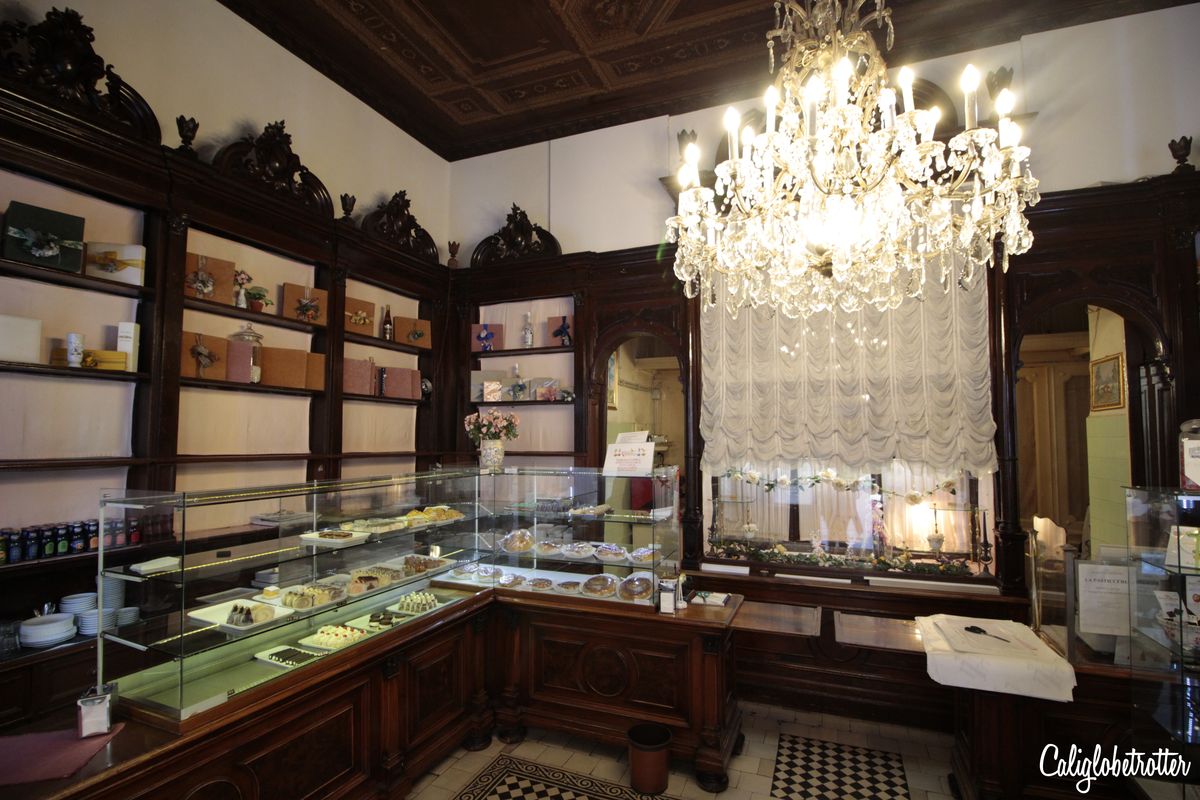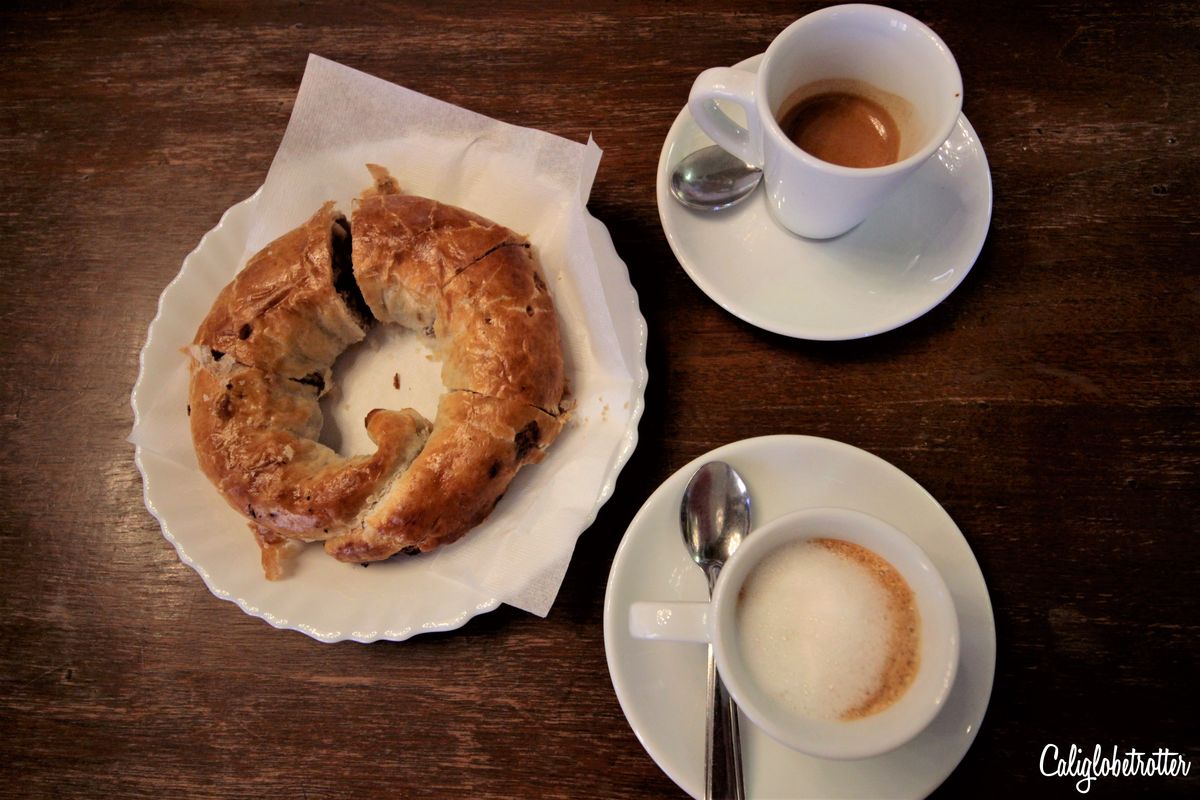 Now after all of the espressos I had in Trieste, it's all I've been craving ever since!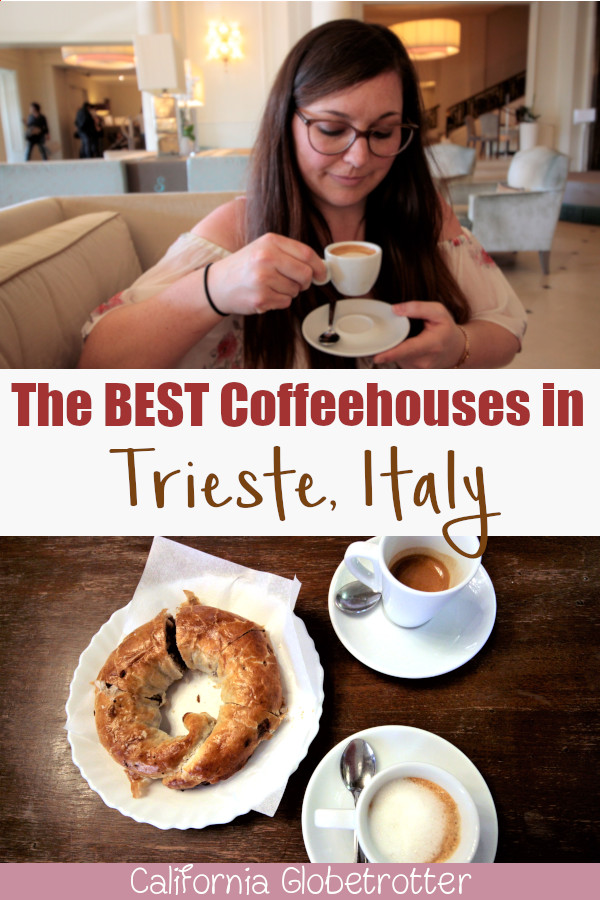 Castello di Miramare
A mere 8km outside of Trieste, Miramare Castle is the reason for which we journeyed to Trieste in the first place. Built by the restless Archducke Maximilian of Austria between 1855 and 1860, the castle's white stone facade contrasts so brilliantly against the backdrop of endless blue skies and deep blue waters. So, it's no wonder that this castle perched on the cliff feet above the sea is one of Trieste's main attractions…though it comes with a curse for anyone who dares to spend the night here…
The exterior of the castle is surrounded by a luscious Italian garden with terracotta pots and overgrown ivy, as well as 22 acres of gardens and forest. However, the interior of this Habsburg mini-palace you'll find testaments to the Archduke Maximilian's wealth and vanity with portraits hanging in every room, multiple dining rooms to be used seasonally, as well as an extravagant throne room which was never used as he was later sent to Mexico, where he would eventually be executed for trying to set himself up as a monarch.
Once again, due to the location of the castle, it makes a wonderful spot to enjoy a wonderful sunset, so there's really no right or wrong time to visit Miramare Castle, and with the amazing weather we had, by the time we arrived at 10am, crowds of visitors were already pouring in, though most were just there to enjoy the gardens and walk around the exterior of the castle. Therefore, you can imagine that parking at the castle was very "Italianesque" meaning tight spaces and limited parking.
If you have more time, I suggest parking along the main stretch of parkland along the shore stretching between the Trieste city center and the castle, and then walk the remainder of the way, all of which offers inTRIESTEing views of the Gulf of Trieste.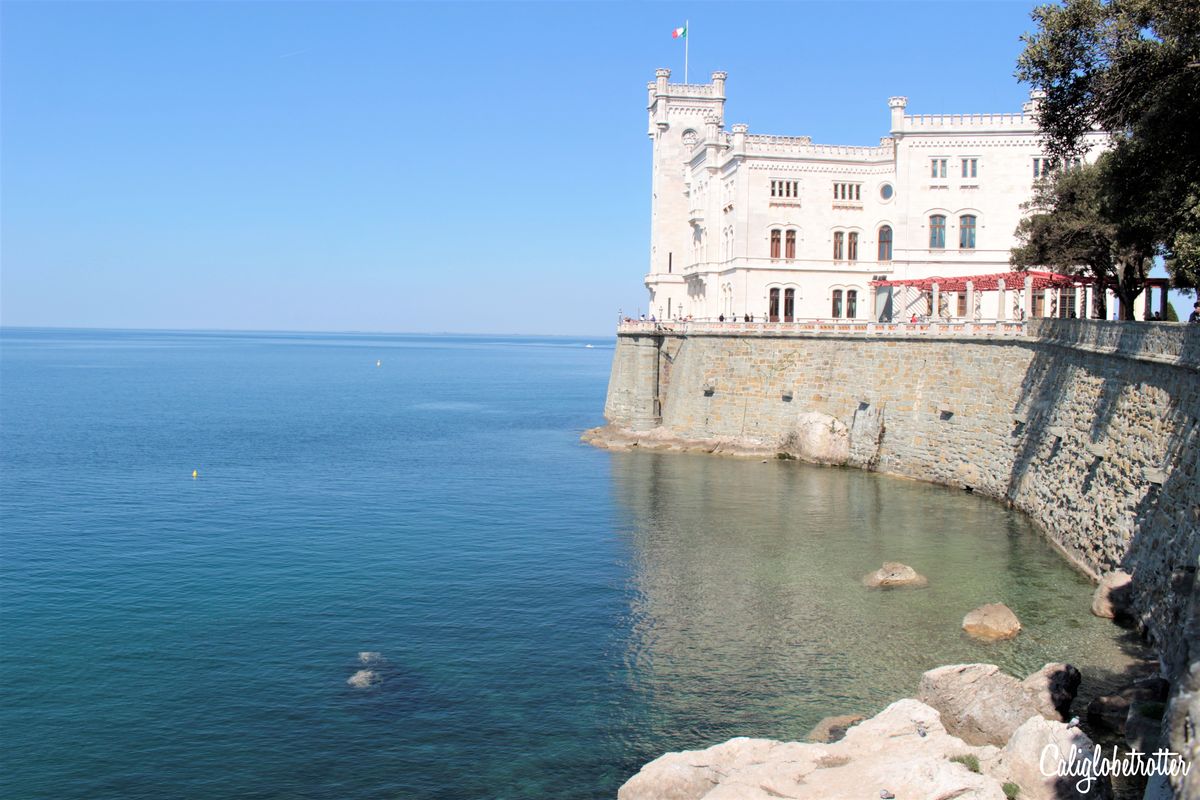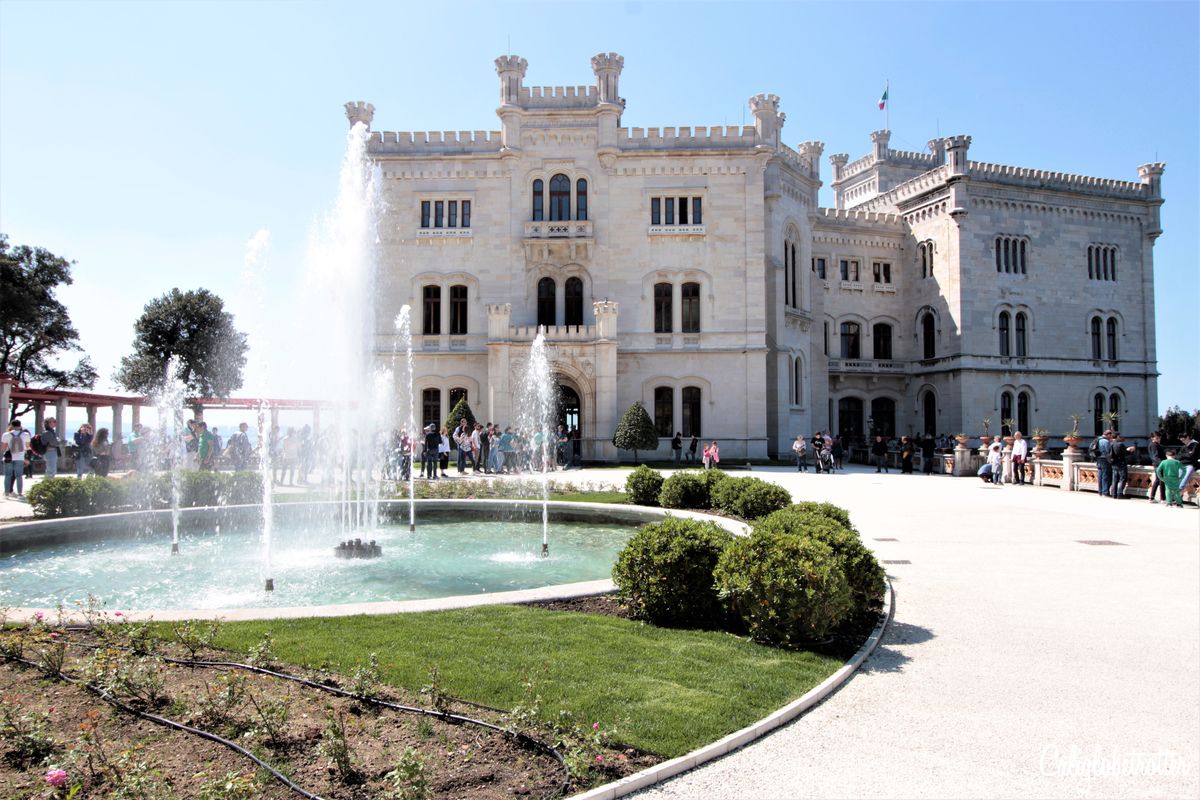 More information on Miramare Castle
Arrive as early as possible. The castle is open from 9:00am – 7:00pm.
Admission to the park is free, but tickets to the castle cost €8.00.
Parking is limited at the castle – Multipiano Beirut (), but feel free to park along the coastline that stretches from Trieste to Miramare Castle and have a pleasant walk if you have extra time.
You can take the train from Trieste Centrale, or you can go by bus No. 6 (summer only) or with Bus No. 36 (year round) to Miramare – Grignano.
During the summer months, it is possible to reach the castle by boat.
Parking in Trieste
While studying the map of Trieste, I discovered the parking garage Park San Guisto (Via del Teatro Romano, 16, 34121 Trieste TS,Italy) directly next to the Roman Theater and figured that would be a great place to park. I also realized it would be centrally located from any of the sights we planned on seeing and would be an easy place to start in a circular walk around the city.

Insider Tips for Visiting Trieste: If you park here, you can take the elevator up to the Castle of San Guisto for free instead of trekking up the massive hill.
Getting Around Trieste

While we found most of Trieste was pretty easy to walk around, hopping aboard the Opicina tram is an inTRIESTEing experience we were hoping to do. I had read that by taking a ride on it, the tram is both your typical street car and a funicular which will continue up a steep hill and offers amazing views over the Gulf of Trieste. But, we totally forgot to do this!
Getting to Trieste
If you're looking for an easy day trip from Venice, Trieste is about two hours east and can easily be added on to any Italian travel itinerary. However, since we were down in Piran, Slovenia for the weekend, the 45 minute drive was easy and without a doubt worth it! It's also an easy day trip from Ljubljana at a simple 1 hr 15 minute drive!
Other Important Sights to See in Trieste

La Risiera di Sab Sabba
If you have more time to stay a little while longer in Trieste, and don't mind a bit of extra history, then I suggest making the time to visit La Risiera di San Sabba, a former rice mill converted into a prison and a former Nazi Concentration Camp, the only one in Italy built with a crematorium. Roughly 3,000 people perished here and while a visit to a concentration camp is never fun, it is an important testament to the suffering Trieste endured, as well as a reminder to learn from our past.
More information
Open every day from 9:00am to 7:00pm. Entrance is free. Audio guides cost €2.00. Take bus n. 8 or 10 to arrive at via Giovanni Palatucci, 5
Grotta Gigante
If you're looking for one of the best excursions near Trieste, then a simple 20 minute drive from the city is the Grotta Gigante, which translates to a giant cave system. Its centeral cavern is over 100m high, 65m wide and 130m long, making it one of the largest caves in the world one can explore. And if you need a visual of just how large it is, imagine a hot air balloon floating through it!
Take the number 42 bus to the Grotta Gigante.
Looking for more practical information on Italy? Grab a copy the following travel guides which we found incredibly useful on our trip and has something for everyone from outdoor activities to historical sites!
Disclaimer: This post contains affiliate links. If you click on one and make a purchase, I might make a little extra spending money, at no extra cost to you. As always, all opinions are my own and these products/services have been found useful during our travels and come highly recommended to you from yours truly!
Other Similar Posts:
Planning Your First Trip to Italy
Combine Your Trip with:
Piran: Slovenia's Prettiest Town
Want to Visit Trieste? PIN IT FOR LATER!!