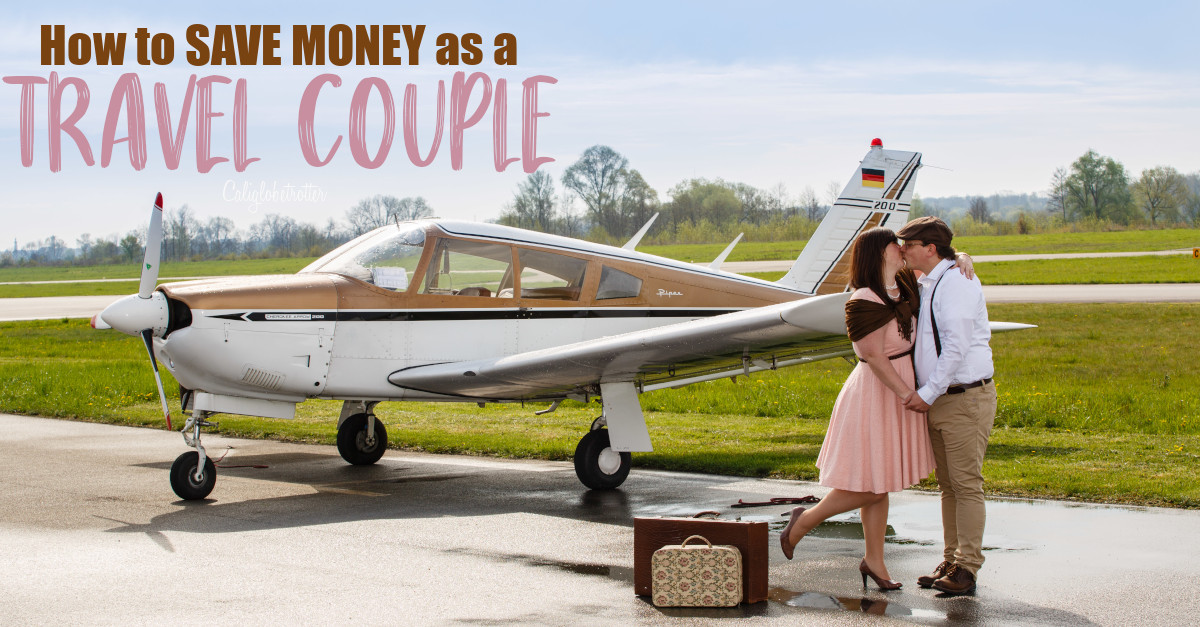 Disclaimer: This post contains affiliate links. If you click on one and make a purchase, I might make a little extra spending money, at no extra cost to you. As always, all opinions are my own and these products/services have been found useful during our travels and come highly recommended to you from yours truly!
Traveling the world alone is easy and you only have yourself to concern yourself with. But, how do you continue to travel when one becomes two?
Traveling on a budget can make things more difficult, but not impossible! Here are some of of my budget-friendly travel tips for couples we use in order to afford travel as often as possible without breaking the wallet! Sometimes it means foregoing luxury items or meals, or it means traveling lighter or even sharing which will help your travel funds go a lot farther!
Need Tips to Save Money for Travel? PIN IT FOR LATER!!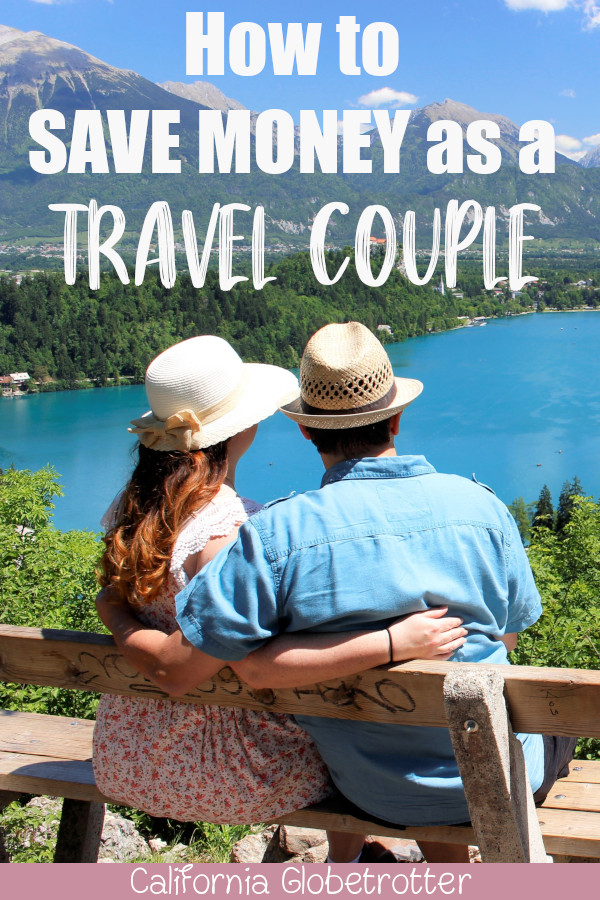 How to AVOID Looking Like a Tourist in Europe
Your ESSENTIAL Guide to Europe
Gift Giving and Souvenirs
While most girls love when their boyfriends/husbands come home with a bouquet of flowers or a box of chocolates and the guys love when their ladies bring home a case of beer or new clothes for them, gift giving can actually eat away at potential travel spending money. Giving gifts is always nice and much appreciated, but I would rather save that 20€ to enjoy a nice dessert at a restaurant with a beautiful view somewhere in Italy! Truly save your gift giving for special occasions, rather than sporadic purchases which can over time add up.
The same can be said about buying souvenirs when you're traveling! You should instead be focusing on the beautiful surroundings, getting lost together down a pretty alley or partaking in a fun activity while sightseeing! After all, souvenirs really just become beautiful dust collectors!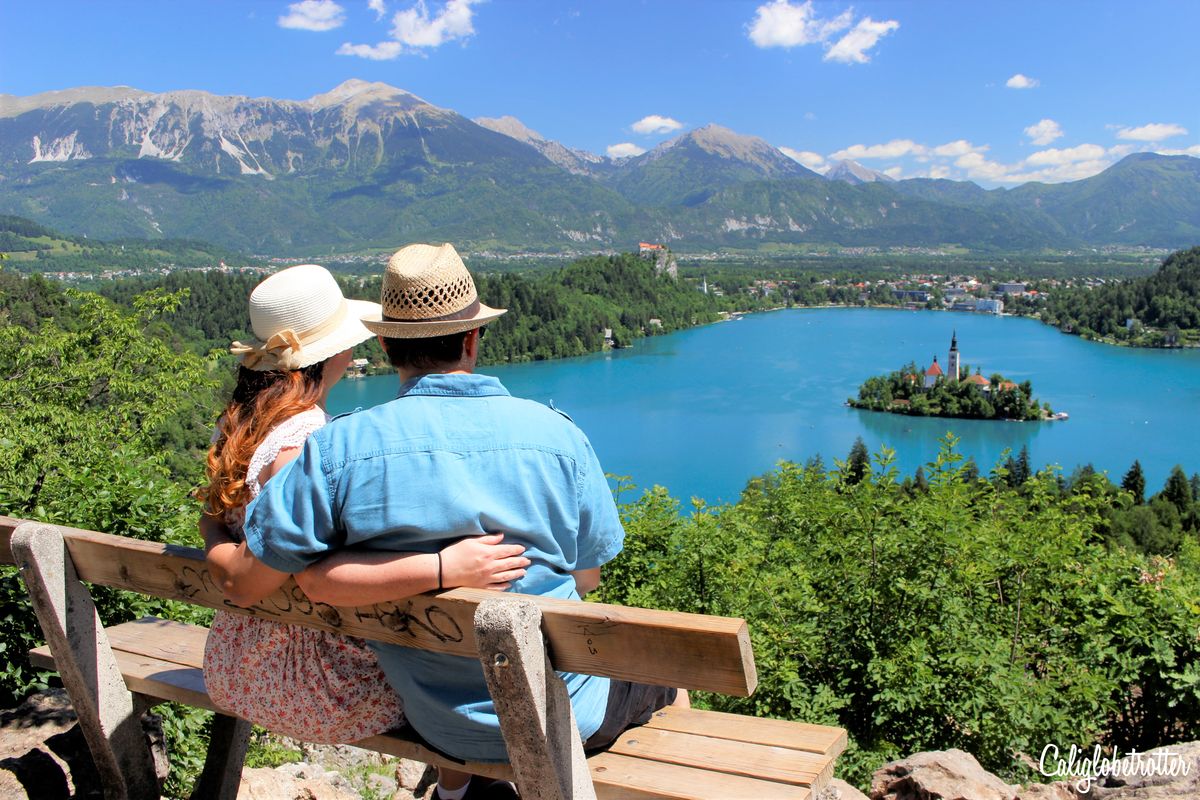 Pack a Romantic Picnic
Eating out can be expensive for two people. That's practically 30 bucks a pop at some overly priced, touristy restaurant! Tips to save money for more exciting adventures includes packing a light picnic with wines, cheeses, crackers and more to enjoy during your travels. It's half the price and provides more quality time together usually in an incredibly picturesque place, adding some much needed romance to your relationship!
Rent a Car
before we bought our car, we often rented a car so as to save money on transportation. Since we bought a car in 2015, we have been able to afford more travel because we are no longer buying two plane/train tickets anymore! Yes, it takes more time to arrive at your destination, but now we can take our time, stop whenever, wherever we want and it's still cheaper, gas included than paying all those pesky taxes and fees when it comes to flying! 
Cook Meals at Home
Don't go for those big chain hotels! Go for the Apartment/Flat style rentals that come fully equipped with a kitchenette, a dining room table or a balcony when traveling! Why spend the money eating out when you can go to the nearest grocery store, grab some pasta, a baguette and a bottle of wine and make a home cooked Italian meal! This way you're not eating out for every.single.meal and you won't cringe opening your wallet every time!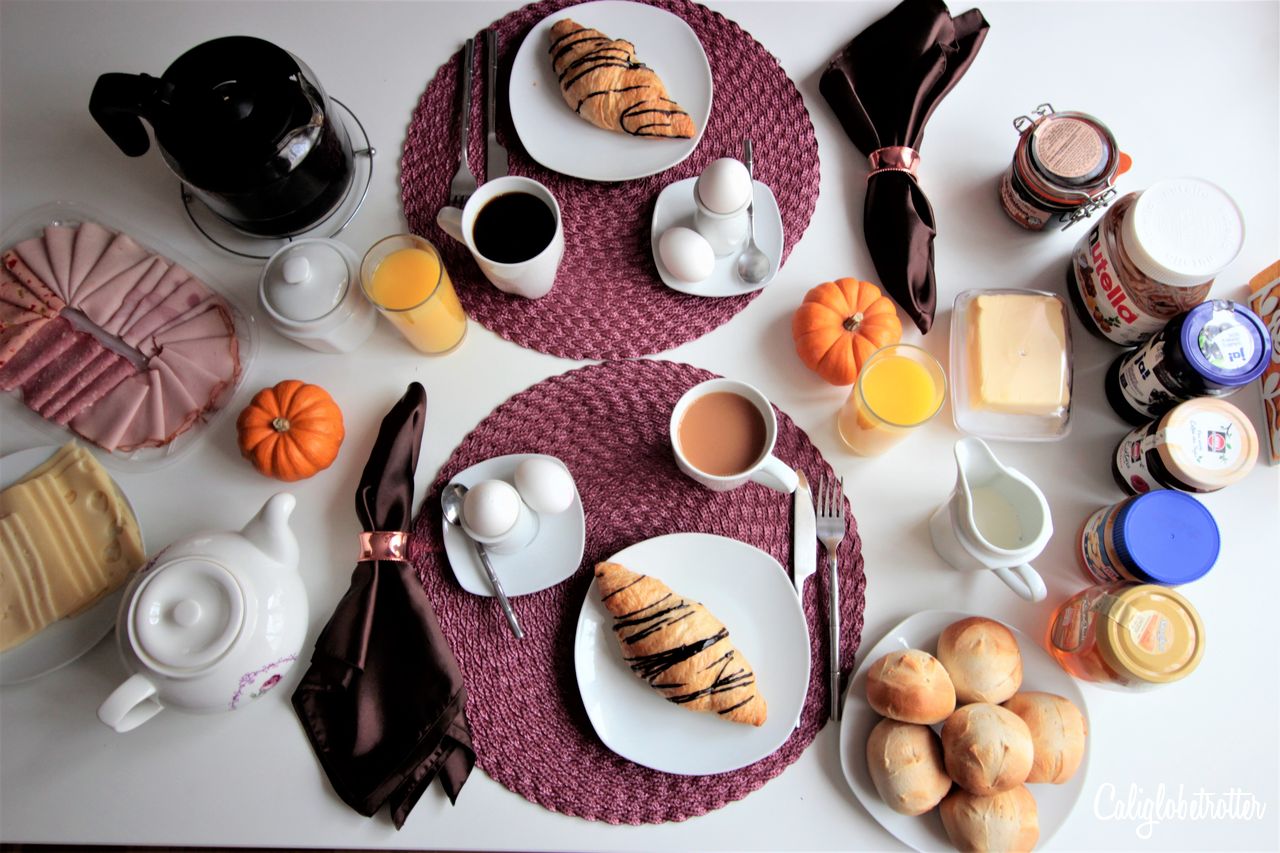 Dinner for Two
Meals these days are plenty large enough to share a meal! What is the point in wasting money eating out on two meals if there's a chance you're not likely to finish one or both meals. That's like throwing money down the drain and when you're traveling, you don't usually take your food home in a to-go bag. So, share a meal and if you do get hungry later, hopefully you have some snacks in the room!
Pack One Suitcase
Traveling with large suitcases can be a pain in the A. With the fees, the weight of multiple bags and the constant struggle to walk through the airport like a travel pro without tripping over your bags, it's easier when two become one! Learning to pack light and share one suitcase will help you to avoid paying any overweight fees if you create a "Her side" and a "His Side".
Same goes with packing toiletries: When traveling, packing light is ESSENTIAL. The last thing you want to do is lug around stuff you don't need on your trip. You don't need two tubes of toothpaste or his shampoo and her shampoo. Lighten your load by bringing communal toiletries you can share!
Visit Budget-friendly Destinations
Sure, you can visit London or Paris or Vienna and purchase a budget-friendly city card as one way to save money in big cities, but let's admit it, those cities are ALWAYS expensive. So, why not consider visiting small, hidden gem towns that are far, far, far under the tourist radar and therefore is still affordable! Consider any of Europe's STUPID PRETTY towns, any of which are easy on the wallet! Hotels are cheaper, restaurants are cheaper and here, you'll be too busy taking pretty pretty pictures to think about blowing money on knickknacks.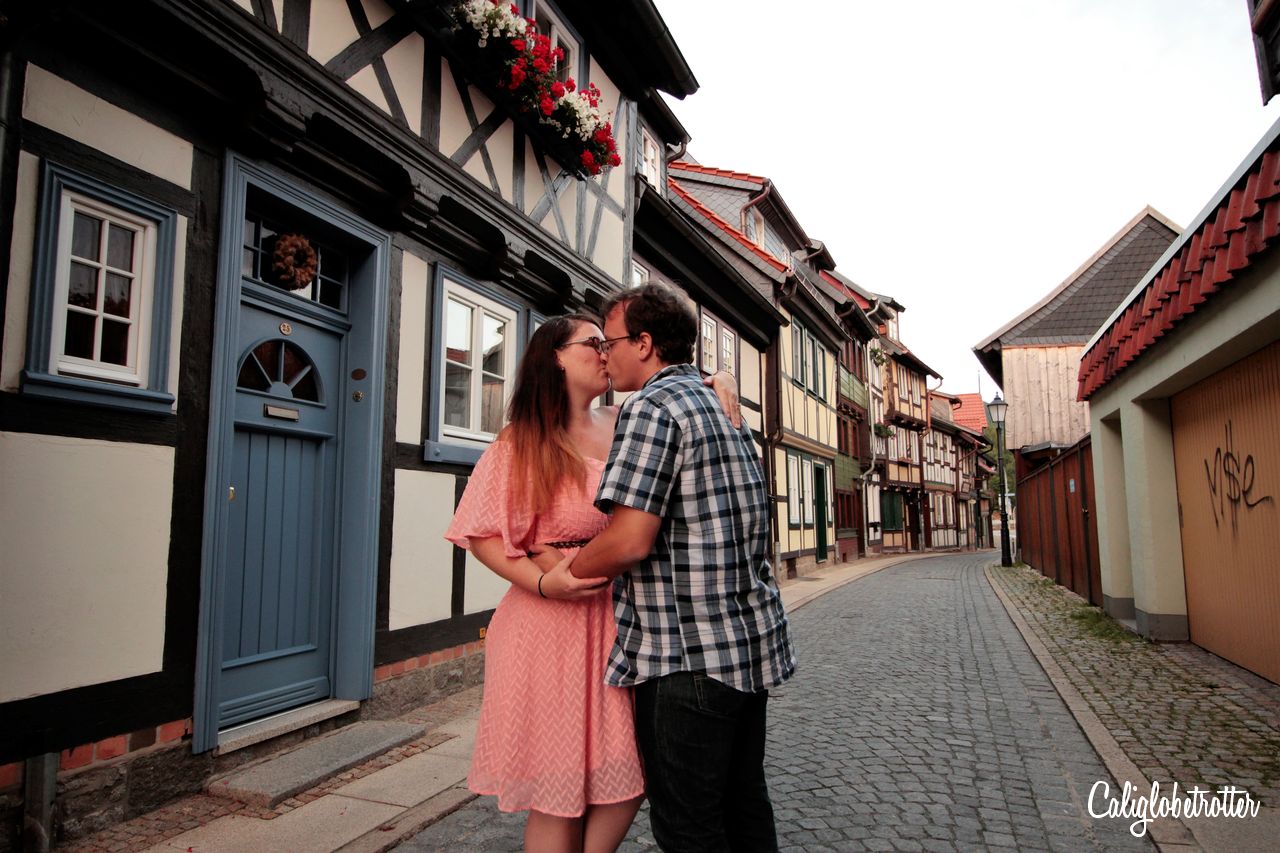 Don't Drink Alcohol

Let's admit it, it doesn't really matter where you are, drinking is always expensive and can add up quickly when you're not watching the number of drinks you've consumed! But, there are certain counties, like Switzerland and the Scandinavian countries where alcohol is even more expensive than neighboring countries. An easy deterrent to drinking if you ask me!
But, that doesn't mean you should or need to go cold turkey! While you're home, you're more likely to go out with friends and meet new people for a drink, but when you're traveling, you're more likely to focus on exploring than sitting in a bar, unless of course you're in Belgium and sampling Belgian beer is part of the experience of visiting the country!
Make a Travel Piggy Bank
Nothing gets us more excited about traveling than the both of us throwing an extra 10-20€ into the travel jar. It encourages saving and it's fun to sit and count up your successful saving skills. Plus, it's kind of an endless competition to see who can save the most! And when you find a fun travel experience you want to do, working together towards that goal makes it all the more exciting, for example chillaxing in a beer spa in Prague!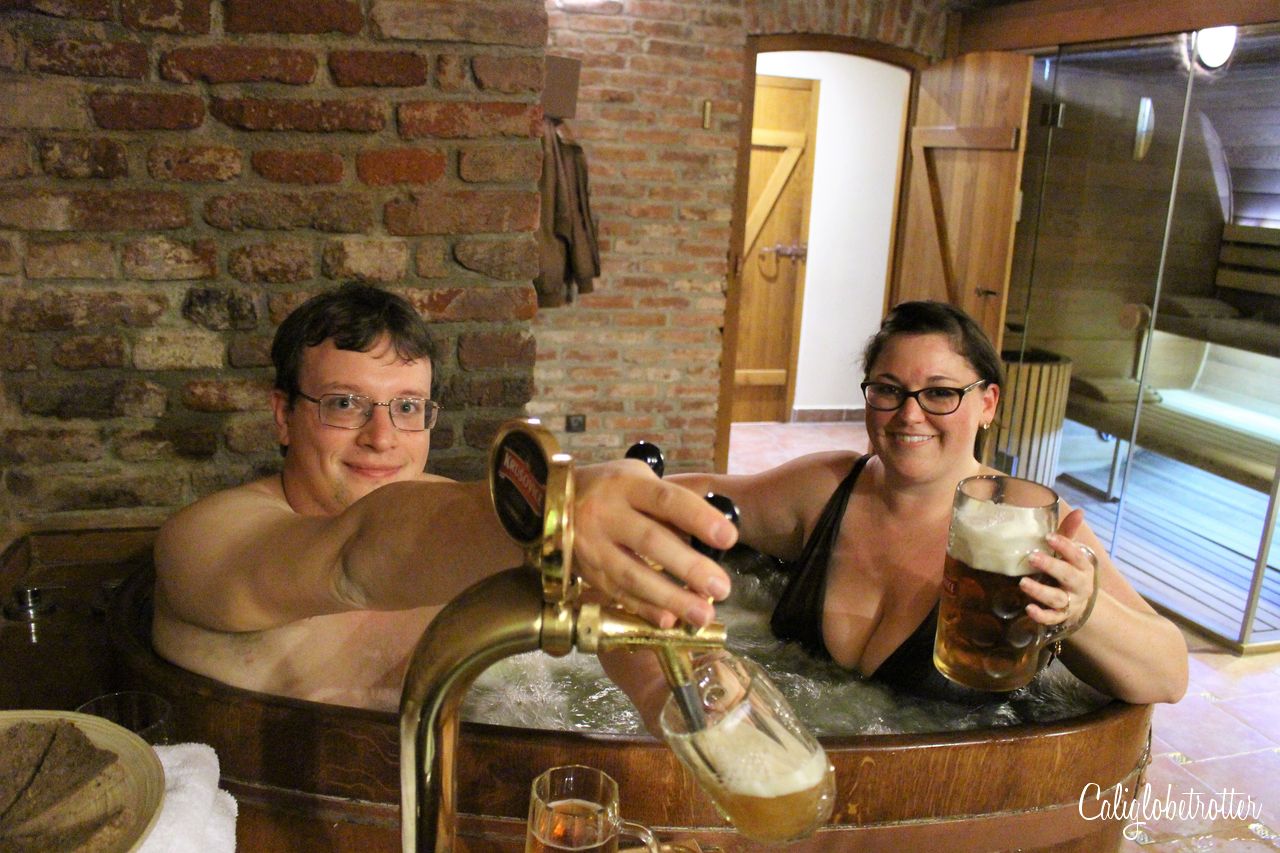 Do You Realllly Need That?
What would you rather have? A house full of stuff or a life filled with experiences and happy memories? Hopefully, the latter. So, When you're out an about and you see something YOU.JUST.GOTTA.HAVE, stop and ask yourself, "is it worth it?", "Do I need this?" and decide together what you would rather put your money towards. 
I wouldn't have recommended this tips unless they were successful and these tips help keep me and my best travel buddy in line. Travel is our number one priority and we live by these tips! I hope they work just as well for you as they do for us!
every now and then it's ok to splurge on something you want or need, but always keep your priorities in order. If traveling is your heart's biggest, unquenchable desire, then I'm sure you will do everything you can in order to nickle and dime every single penny for the next trip!
Items to help you invest in a future of saving money to help you travel farther and longer that have helped us to budget for an upcoming trip!
Disclaimer: This post contains affiliate links. If you click on one and make a purchase, I might make a little extra spending money, at no extra cost to you. As always, all opinions are my own and these products/services have been found useful during our travels and come highly recommended to you from yours truly!
Other related posts:
Your ESSENTIAL Guide to Europe
Your COMPLETE Guide to Using the Deutsche Bahn in Germany!
Liked this post? PIN IT FOR LATER!!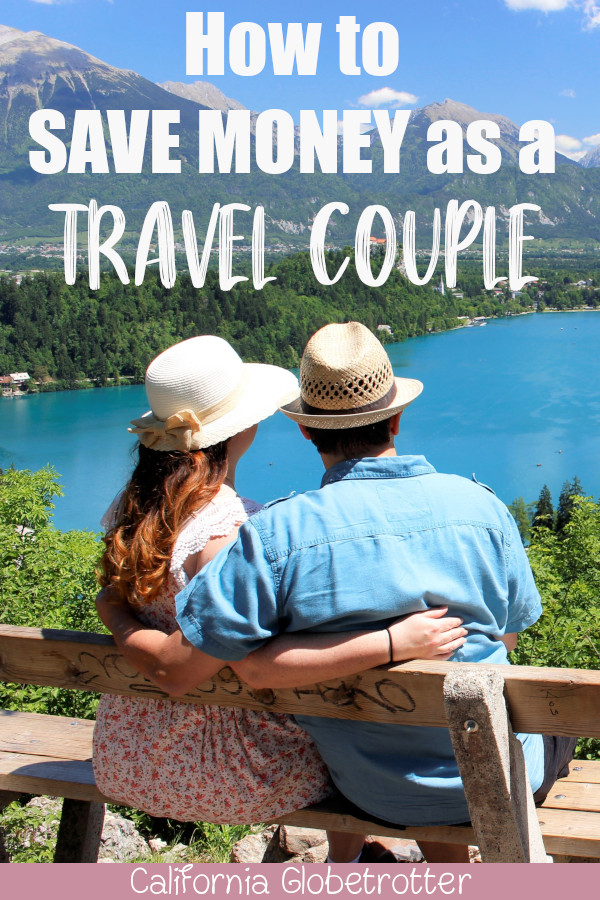 Save
Save
Save