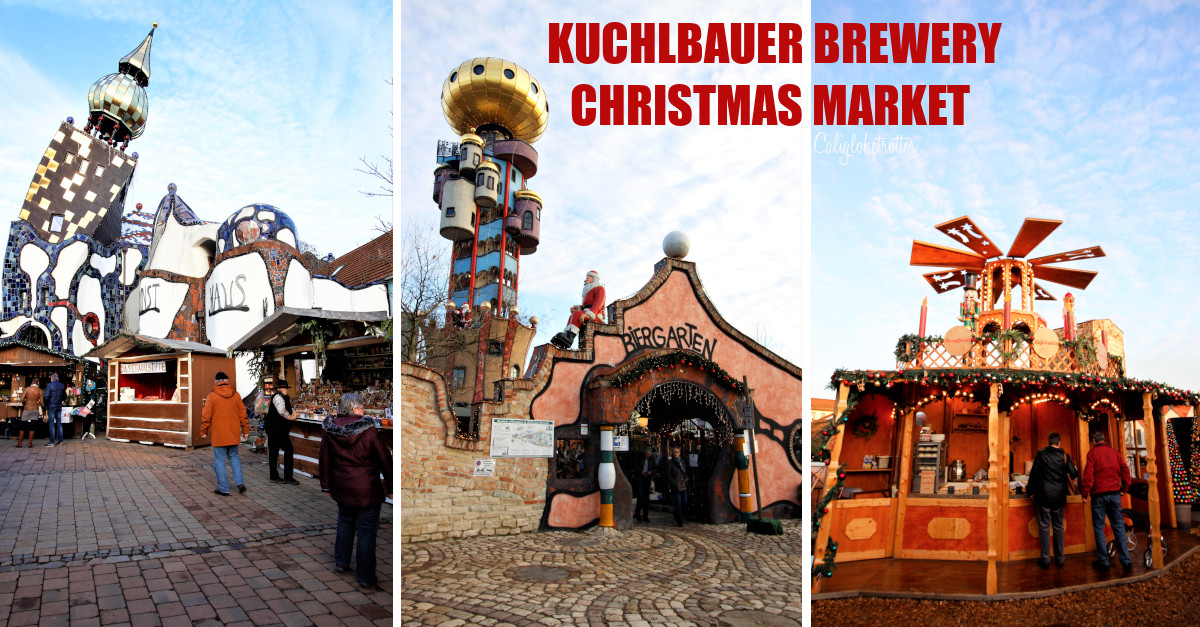 Disclaimer: This post contains affiliate links. If you click on one and make a purchase, I might make a little extra spending money, at no extra cost to you. As always, all opinions are my own and these products/services have been found useful during our travels and come highly recommended to you from yours truly!
Just an easy day trip from Regensburg by car or by train, there is a small quaint village set among rows and rows of hops fields that sits along the Abens River. This region is the largest region for growing hops so it is no surprise, that set in the center of town is the Kuchlbauer Brewery which specializes in producing Hefeweizen beers. Founded way back in the 14th century, this brewery is among the world's oldest breweries.
Love Huntertwasser's work & Christmas Markets? PIN IT FOR LATER!!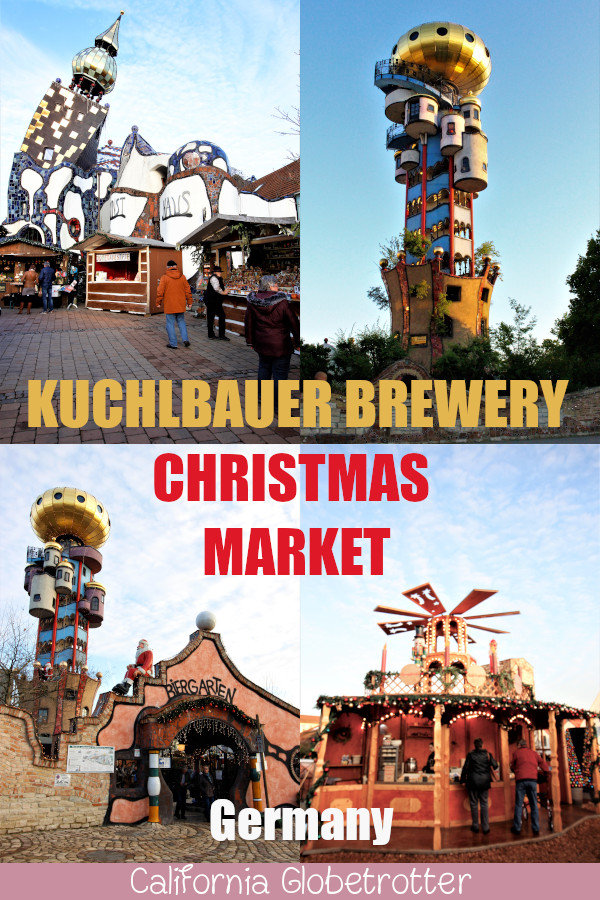 How to AVOID Looking Like a Tourist in Europe
During the Christmas season, the Hundertwasserturm (tower) is decked out in beautiful white Christmas lights with a market surrounding the base of the tower. As one of the most unique Christmas Markets in Germany, it is only fitting that the Weihnachtsmarkt am Kuchlbauer Turm also has unique in gifts, food and drinks!
Abensberg is also a wonderful day trip from Munich as it's only about an hour north, so if you're looking for Christmas Markets near Munich, I would say that this one is particularly worth the drive. It's definitely one of my absolute favorite Christmas Markets in Southern Germany and we generally try to visit every year, as it's only a 30 minute drive from Regensburg!
But, who is Friedrich Hundertwasser?
This little village is different from other little villages as it combines both historic buildings with new, modern architecture. Thanks to an artist from Vienna, Austria with a creative vision, Friedensreich Hundertwasser who came to this quiet little town and designed the now famous tower named after him, the Hundertwasserturm. Born as Friedrich Stowasser, he would later adopt the name Friedensreich Regentag Dunkelbunt Hundertwasser which translates to something more like "Peace-realm", "Rainy Day", "Darkly multi-colored", "Hundred Water".
Related: Abensberg and the Kuchlbauer Brewery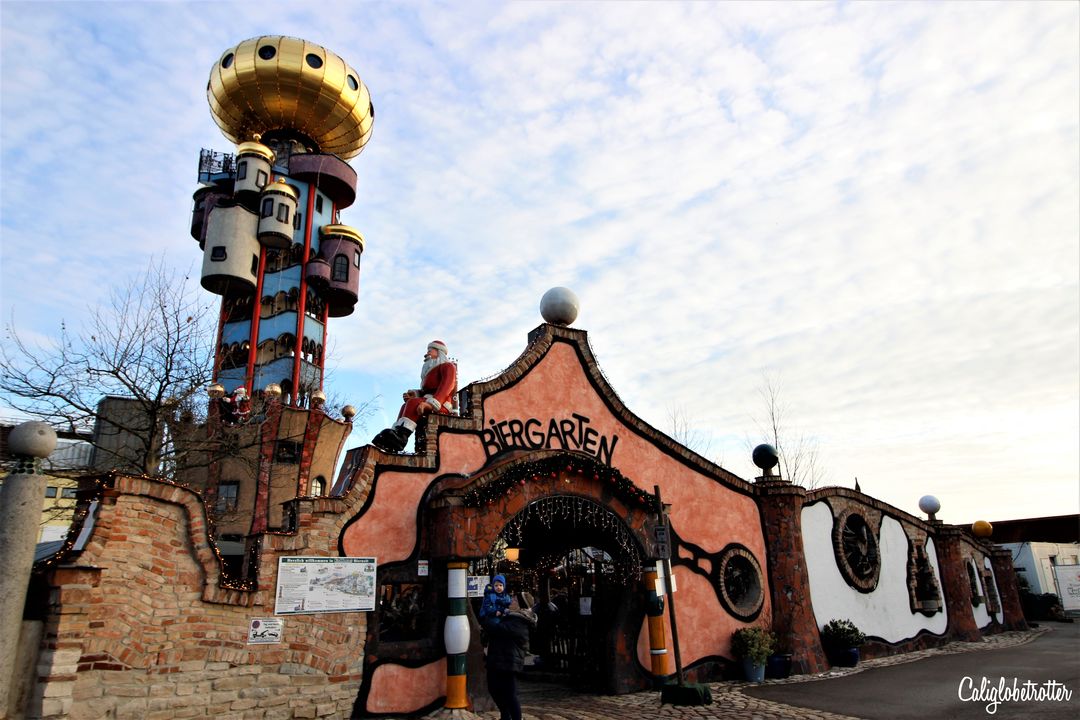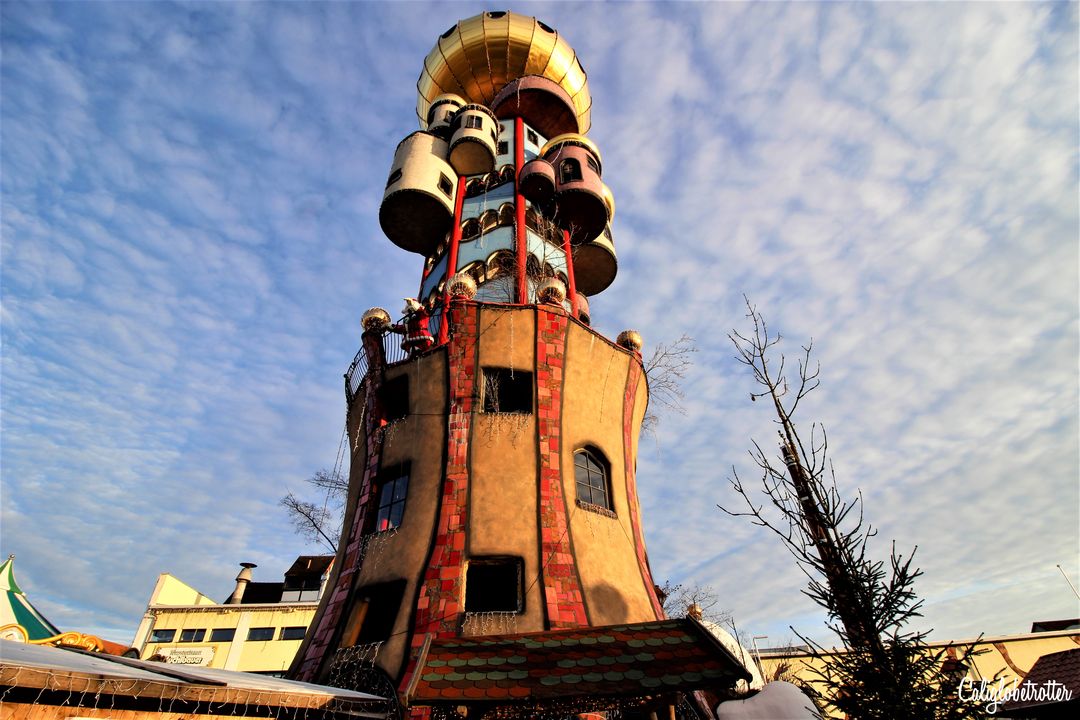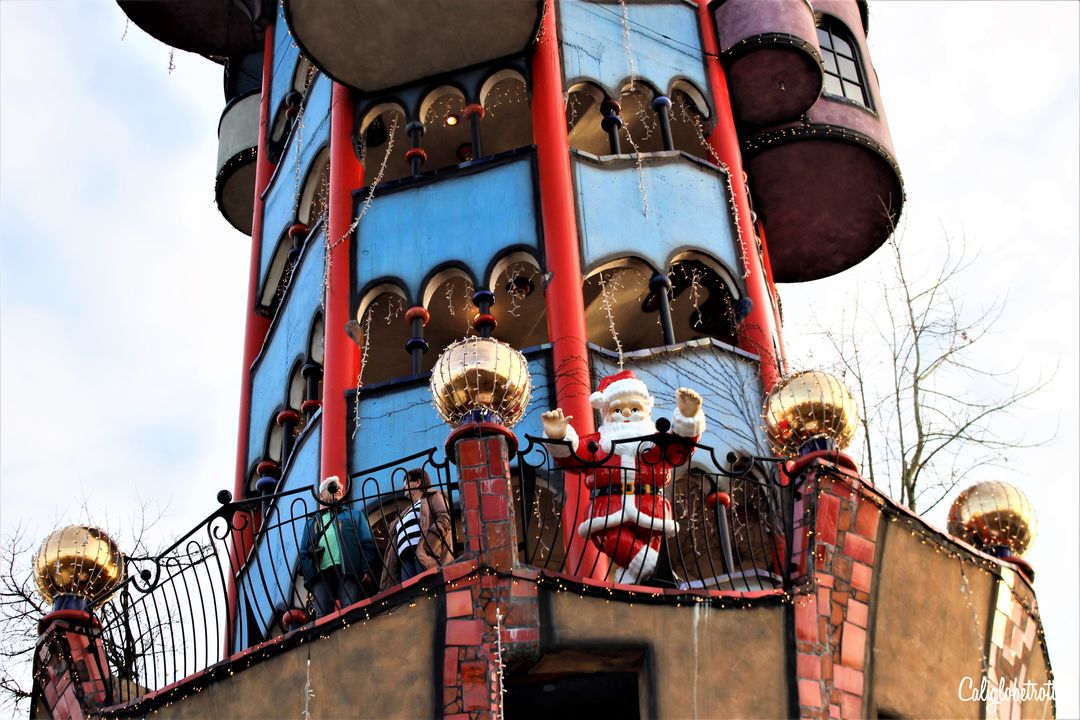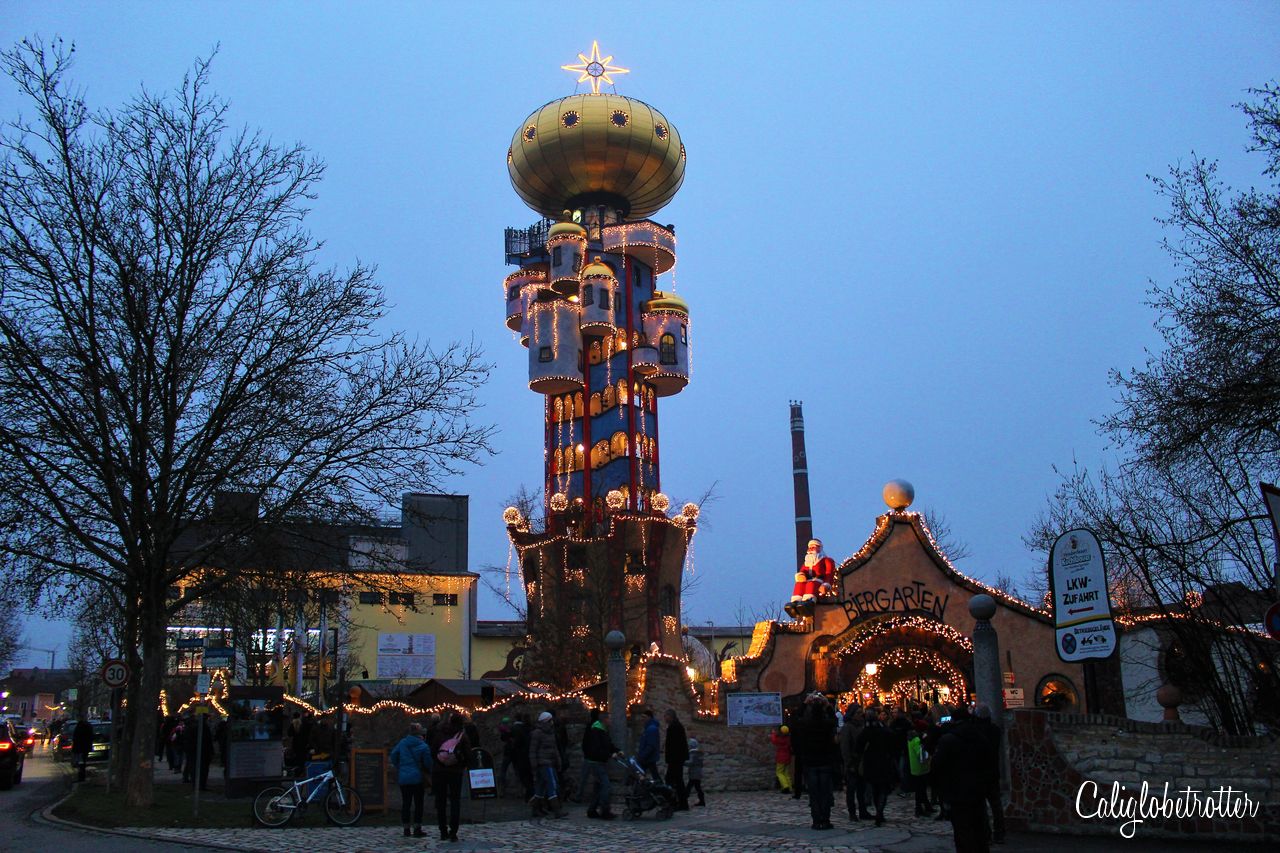 And of course, the best time to visit the Kuchlbauer Brewery Christmas Market is at Blue Hour, which in December usually begins about 4pm. It's the best time because all of the twinkly Christmas lights turn on and illuminate the Hundertwasser Tower and Biergarten. I truly is a lovely sight to see!
Related: How to Take Photos at Blue Hour
Keep an eye out for a local Santa Claus, who ain't you're average Santa Claus. He rides a bike and plays musical horns and my, oh my, his legs sure are mighty long! You'll easily find him when you hear his magical horns pumping out some holiday tunes, enticing Germans into singing along in a group. It's quite the spectacle!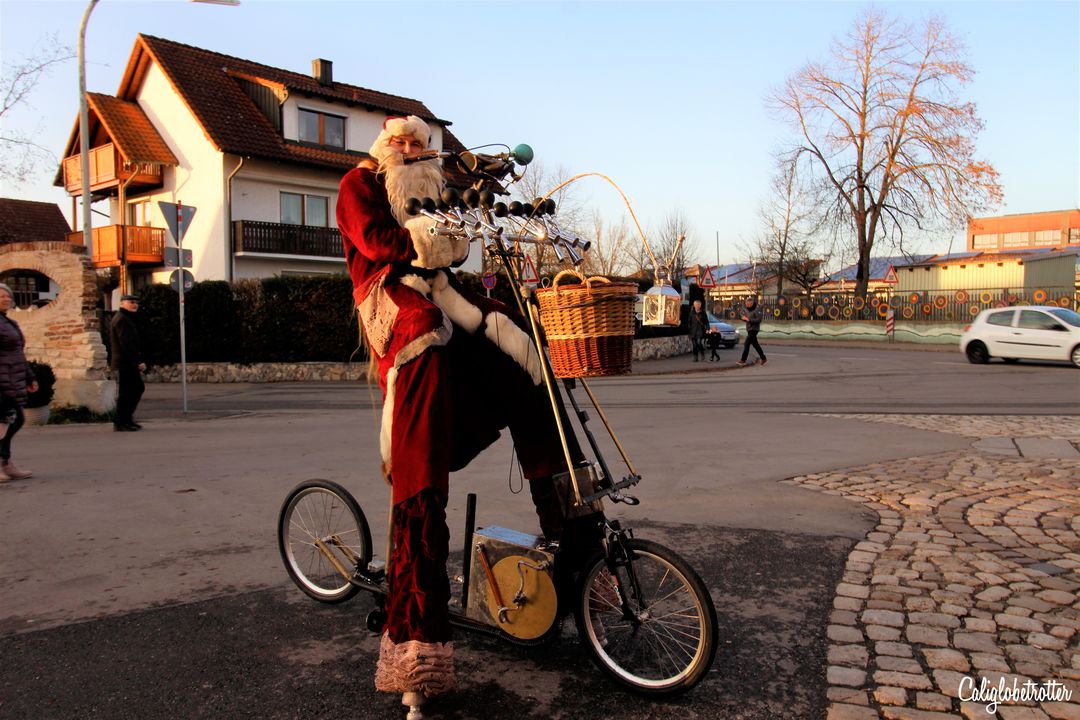 First thing first, if you're wondering what to drink at a Christmas Market instead of drinking a traditional Glühwein, try a Bratapfel Glühwein, which translates to Roasted Apple Malted Wine and it was damn good! It tasted more like a hot Apple Cider than a Glühwein.
Related: EVERYTHING You Need to Know About German Christmas Markets
You'll find stalls all over the place offering up a variety of drinks, delicious sweets and savory bits like bratwurst sandwiches. Once you've stocked up on Christmasy treats, grabbed a few glasses of pipping hot mulled wine, you can find a cozy corner with Nutcrackers standing guard to enjoy your delicious investments. Once you're warmed up and ready to brave the cold weather, you can do a bit of shopping!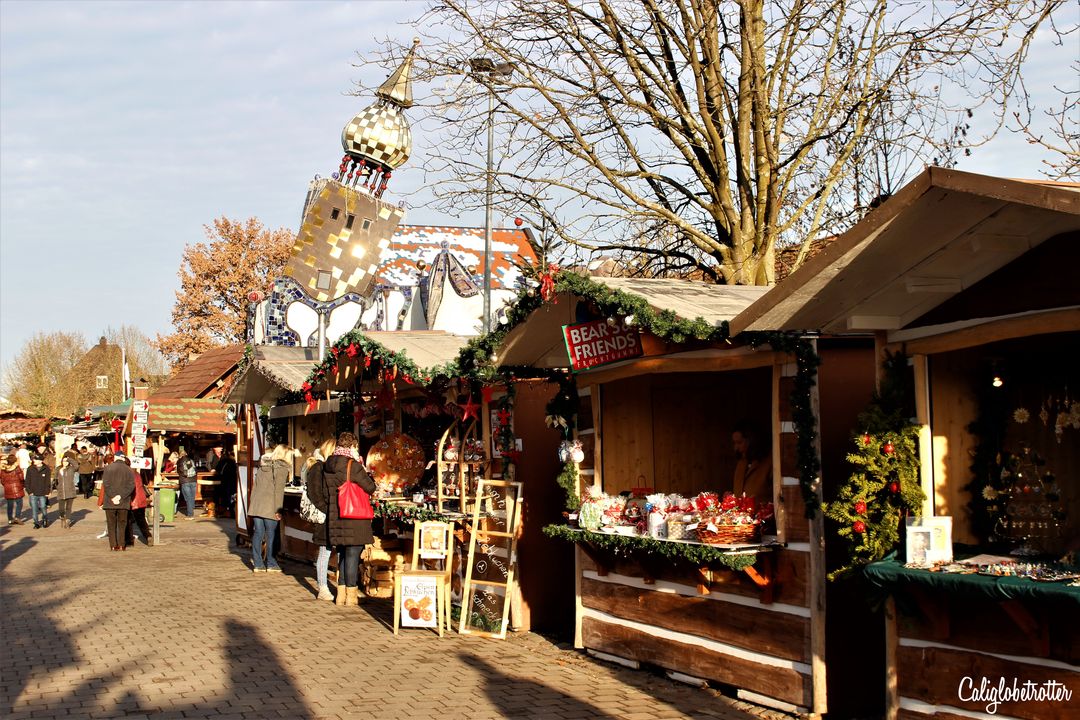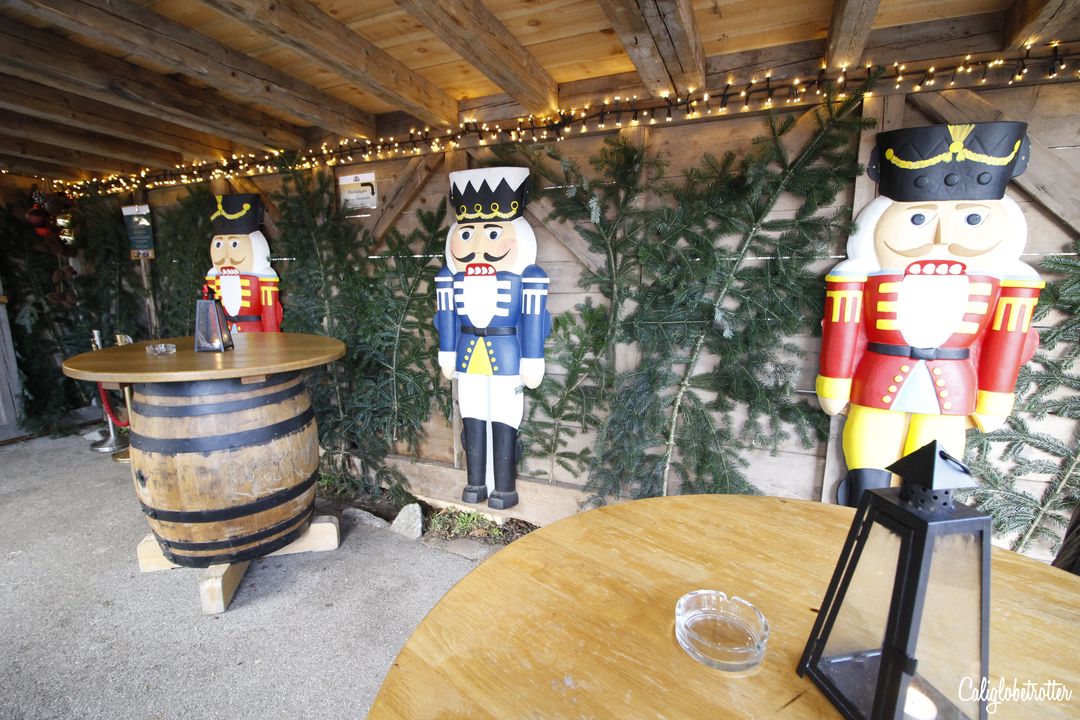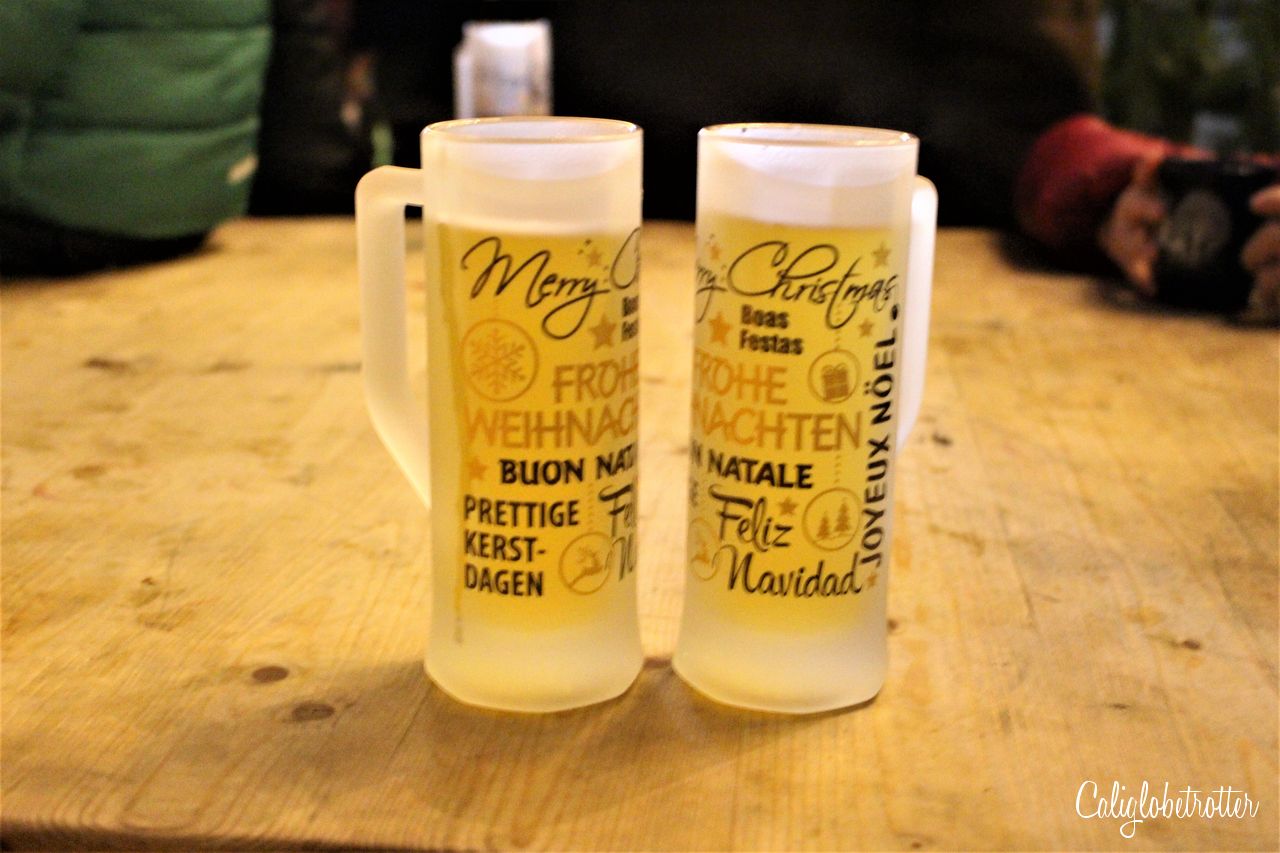 Throughout Advent guided tours of Kuchlbauer's Bierwelt take visitors around the brewery and up to the top of the tower followed by a beer tasting session with a half liter of beer and a pretzel included all for €12 per adult, €5 per child aged 6-15, €8 Euro for young adults or €26 for a family ticket.
Just to the left of the brewery is another very interesting looking building, which looks more like a fantasy drawing from a Dr. Seuss book, however this Kunst Haus (Art House) is dedicated to the life of Friedensreich Hundertwasser and his artwork making this Christmas market especially loved by those with children!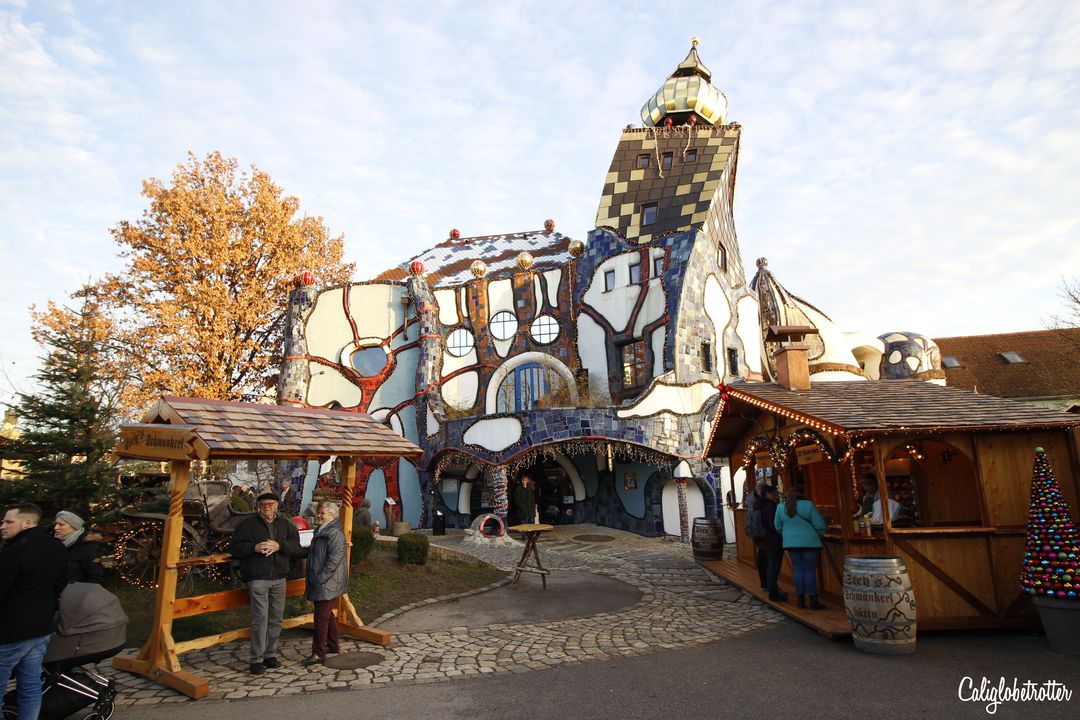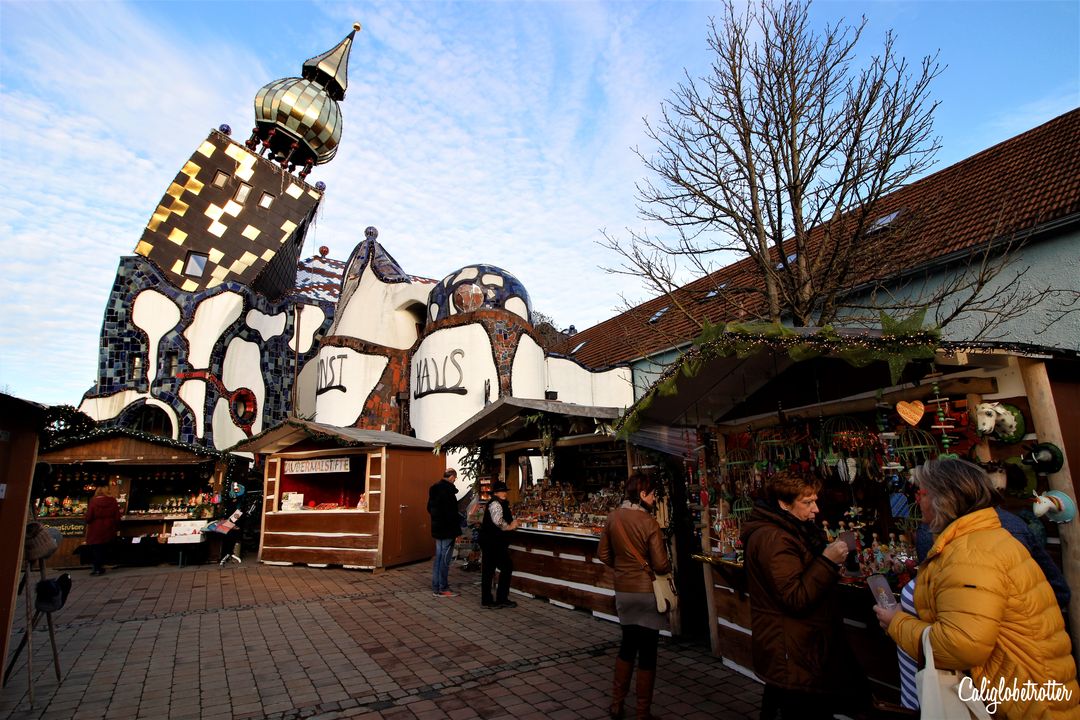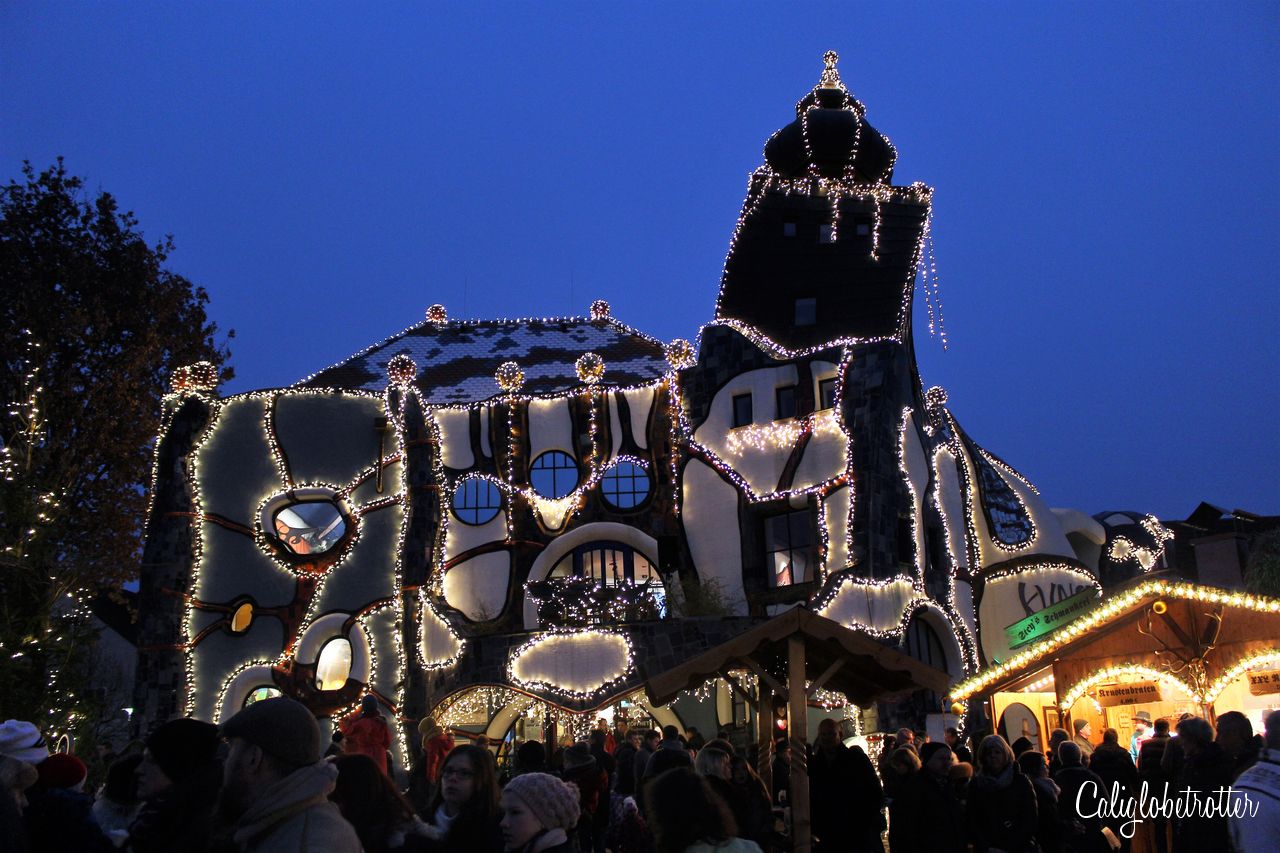 To add to the one of a kind uniqueness that is Kuchlbauer's Christmas market, is that some of the market extends into a heated, decked out parking garage where vendors make the most of a parking spot or two. The gifts here range from your traditional decorations, to wooden hand-carved gifts, antique memorabilia and much much more! It is honestly the a crafter's Christmas market heaven!
Popping into the garage is a great way to warm up because obviously it's not only a bit insulated from the bitter wind, but also heaters help to warm up, thus making it more 'Gemütlich' to peruse all the handcrafted goodies!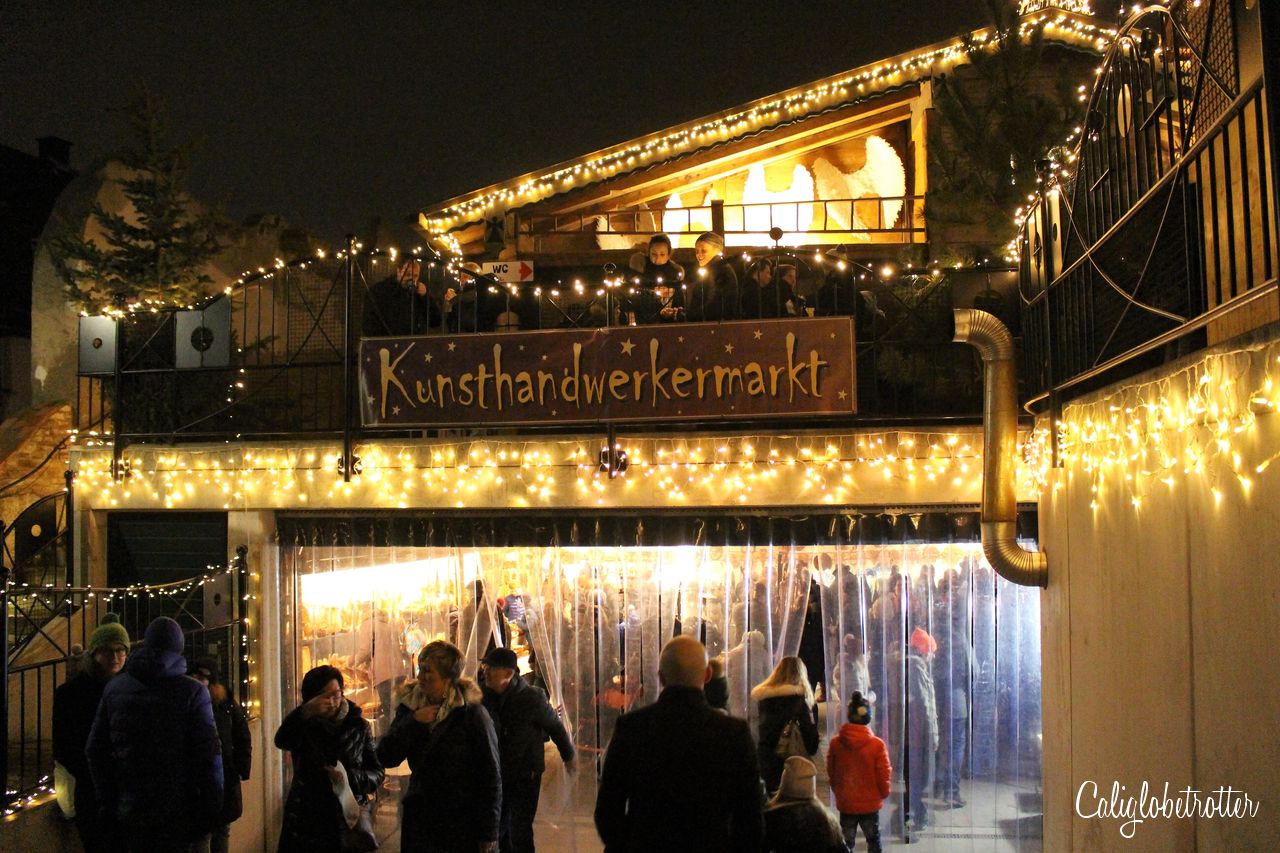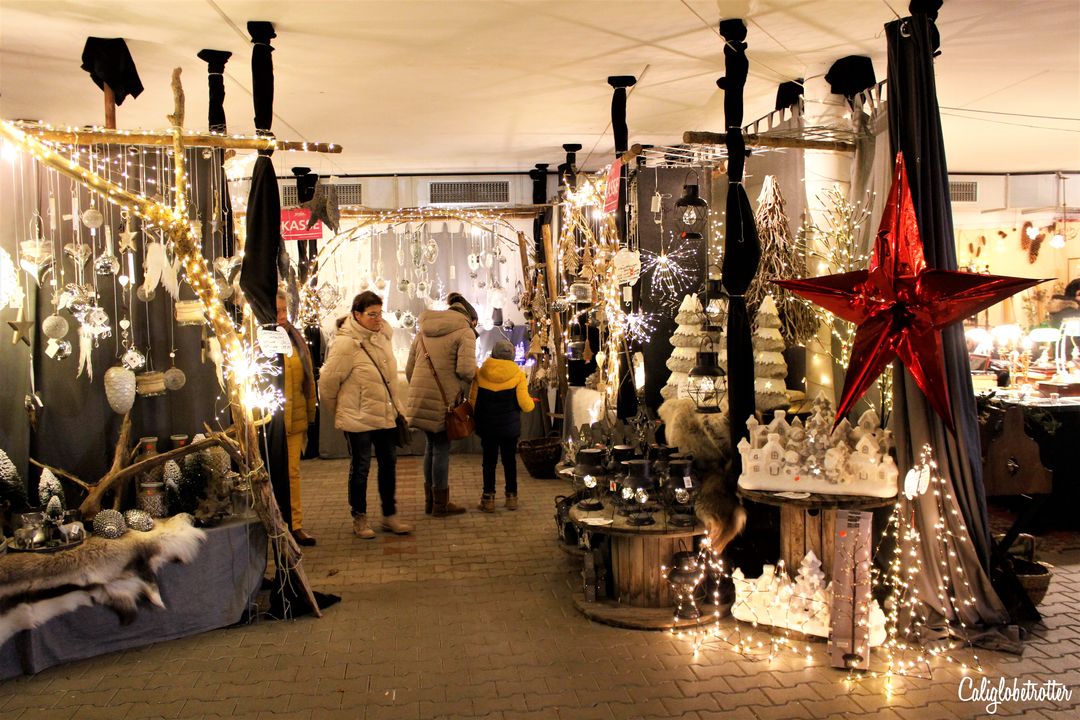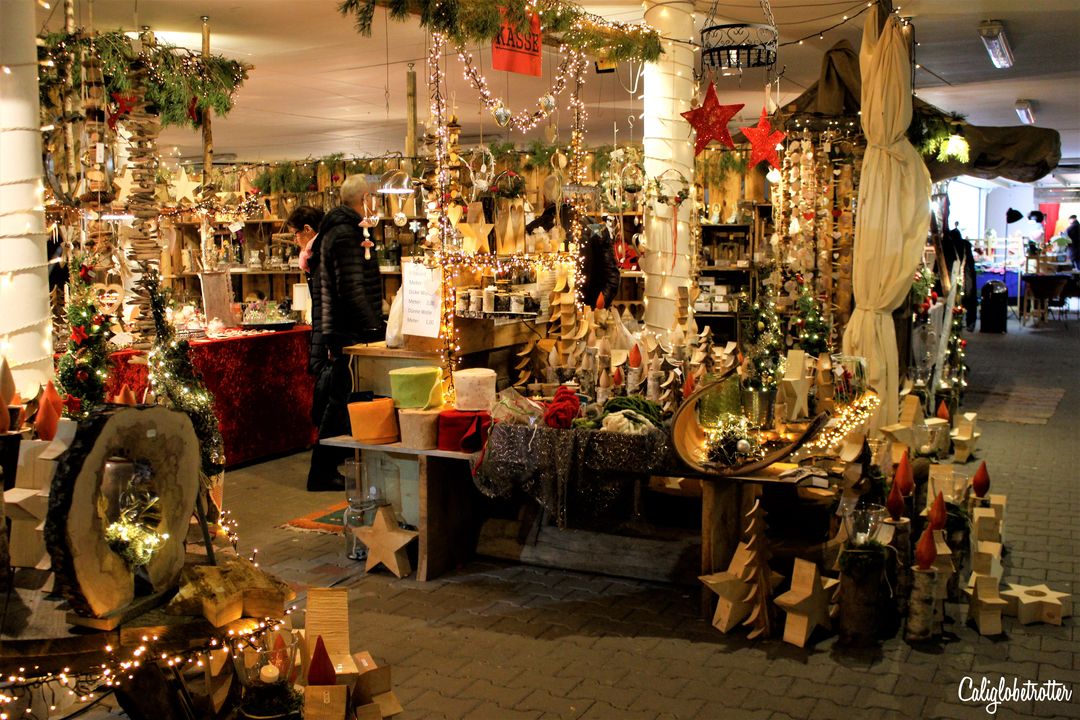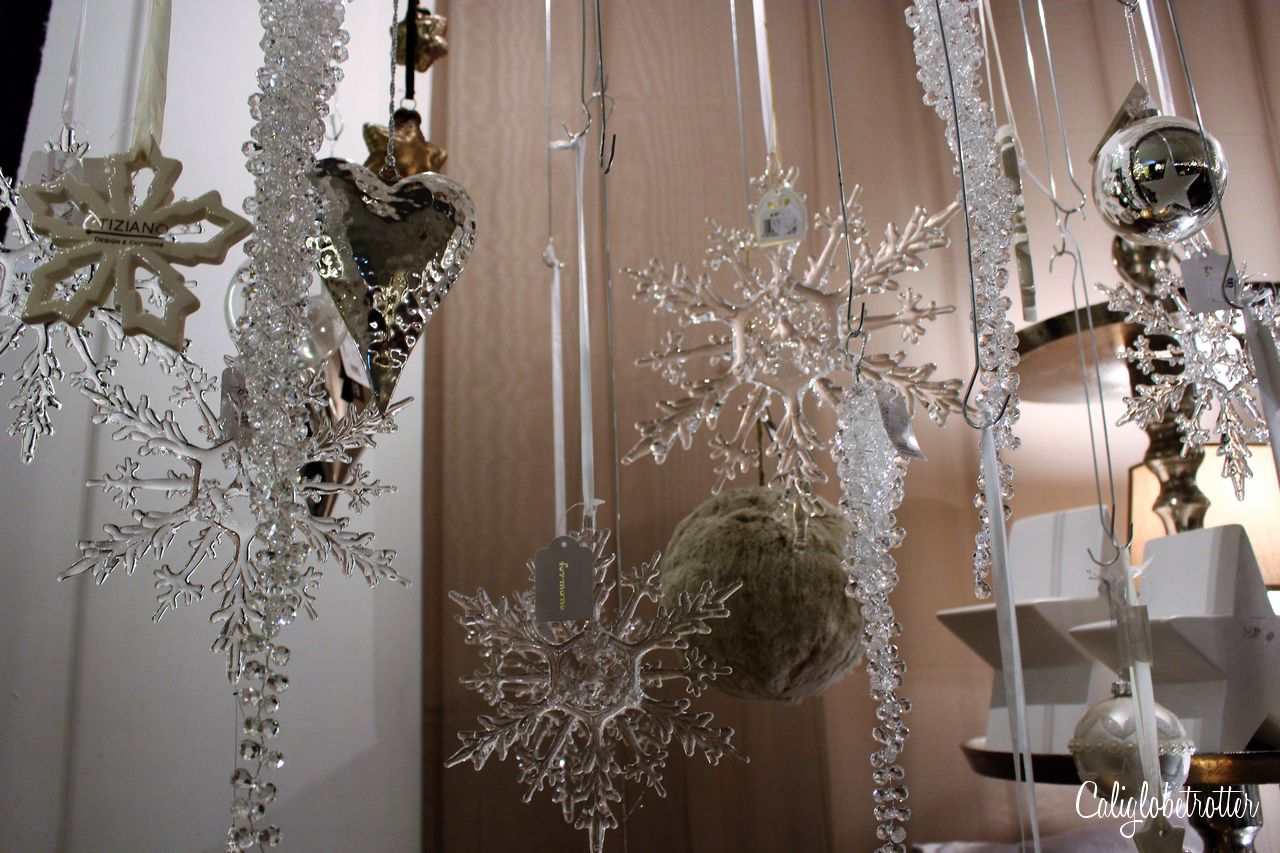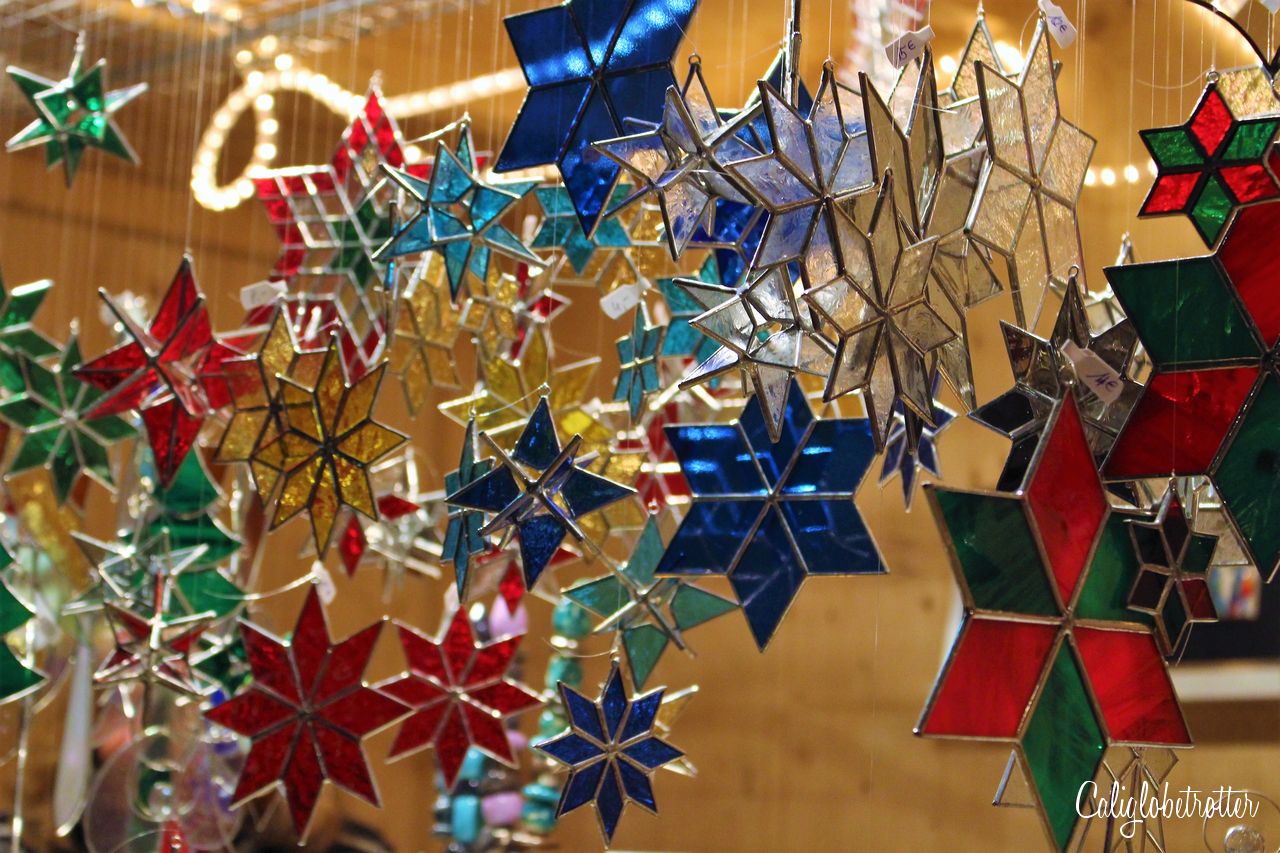 Above the parking garage, you'll find more Christmas market stalls, along with a family-friendly corner for kiddies to also enjoy! Here, you'll be able to set your children free to play on the carousel and mini-rides. Have no fear though, there's a Glühwein stand not to far away! And from here, you'll even have a nice overview of nearly the entire Christmas Market!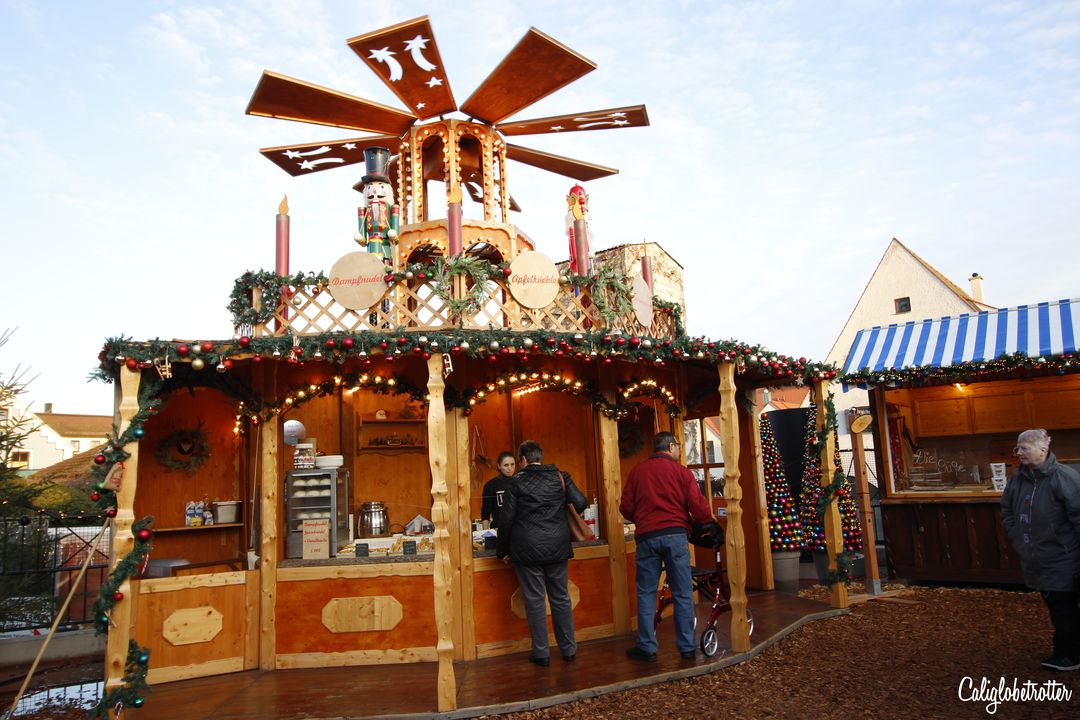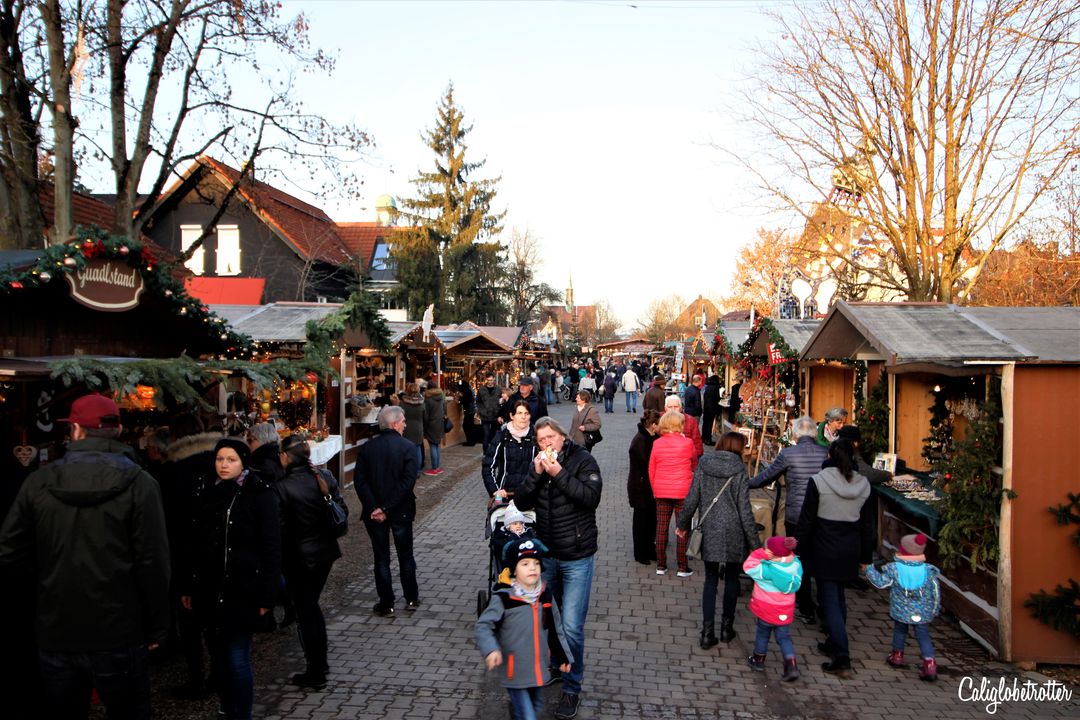 One of the most magical qualities that this Christmas market has is that there is a very awesome looking train to take visitors from outer parking lots to directly in front of the brewery. I have yet to see any other Christmas Markets in Germany that have a Christmas train, although there are other towns in Germany that have them on a regular basis, so I'm wondering if they have them at Christmas too.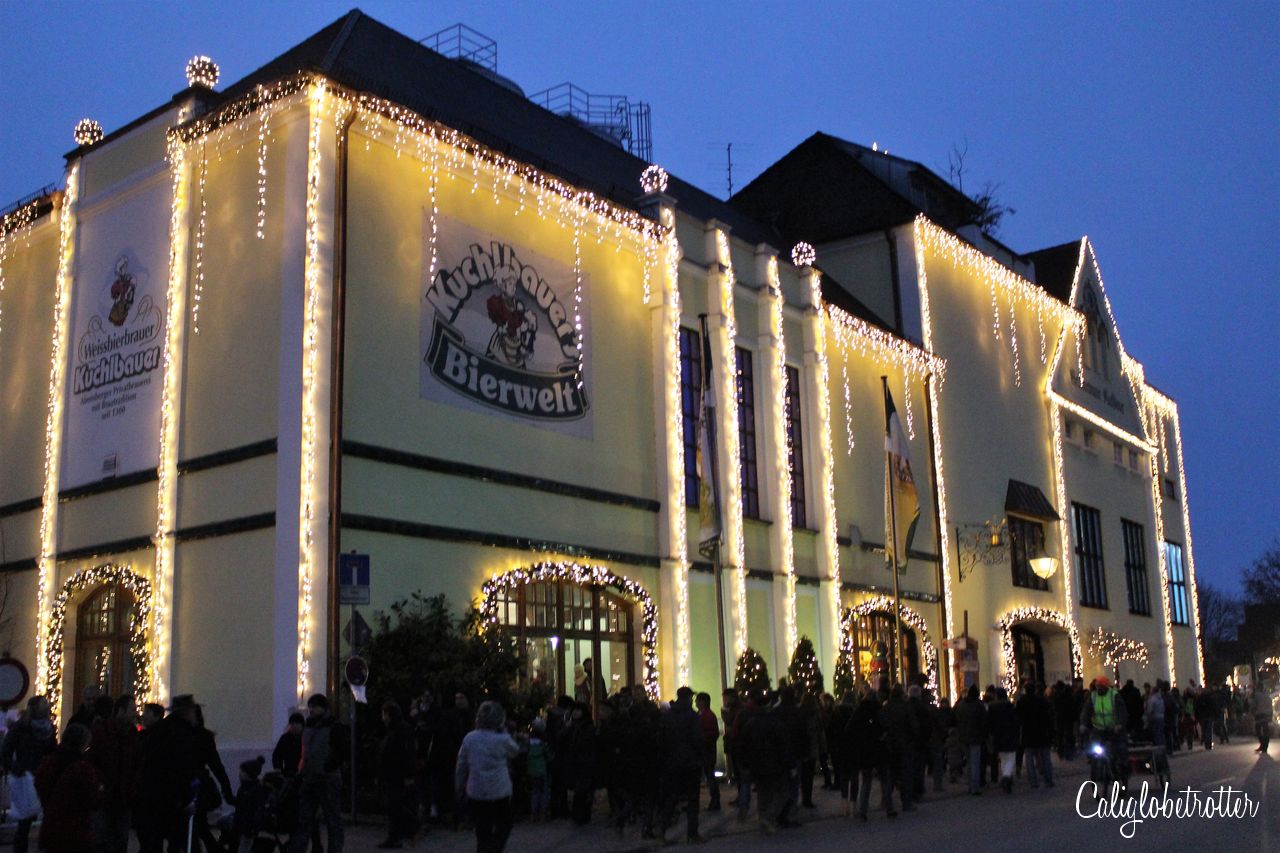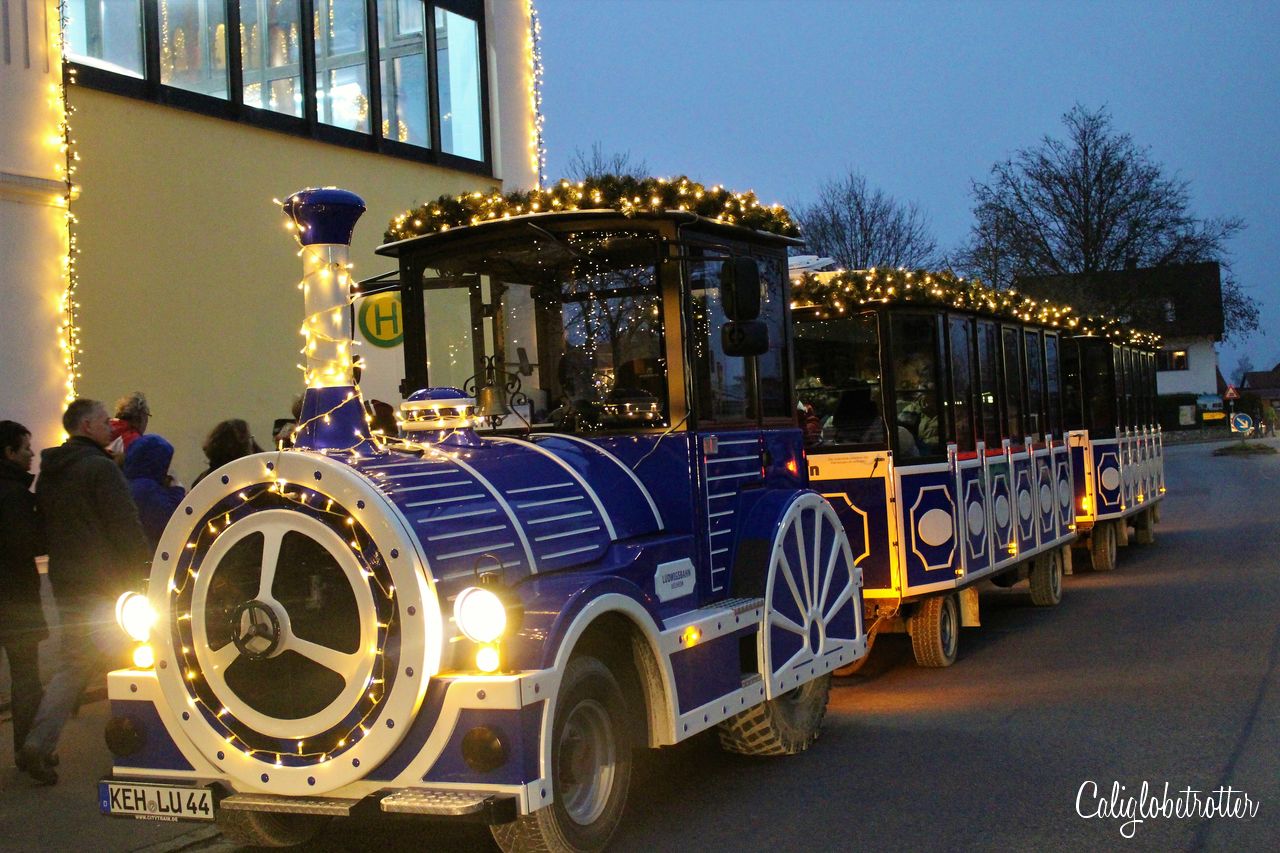 The Christmas Market is open from the first Advent to the last Advent Sunday.
Monday & Tuesday – closed
Wednesday and Thursday – 1:30pm-9pm
Fridays – 1:30pm-10pm
Saturdays – 12pm-10pm
Sundays – 12pm-9pm
If you're interested in visiting Germany and are looking for more information, I highly recommend using the DK Eyewitness Travel Guide! Without these guides, I would be lost! This is my travel Bible!
Disclaimer: This post contains affiliate links. If you click on one and make a purchase, I might make a little extra spending money, at no extra cost to you. As always, all opinions are my own and these products/services have been found useful during our travels and come highly recommended to you from yours truly!
Be sure to check out my other post:
Abensberg and the Kuchlbauer Brewery's Hunderwasserturm
Other Christmas Markets in Germany!:
Germany's Magical Christmas Markets
Heidelberg's Romantic Christmas Market
Lake Tegernsee's Christmas Markets
Liked this post? PIN IT FOR LATER!!
Save
Save