In my previous post about Gdańsk, I showed you how beautiful and colorful the city was, but that was only the beginning! When I knew we would be visiting Gdańsk, I told my friend who would be showing us around that if there was enough time, I absolutely had to see some of the interesting street art located near the city. She willingly obliged us with a quick tour of an area of Gdańsk called Zaspa – a residential district with large Soviet style apartment buildings with an empty canvas on each side of the building perfect for locals to express themselves on! 
Love Street Art? PIN IT FOR LATER!!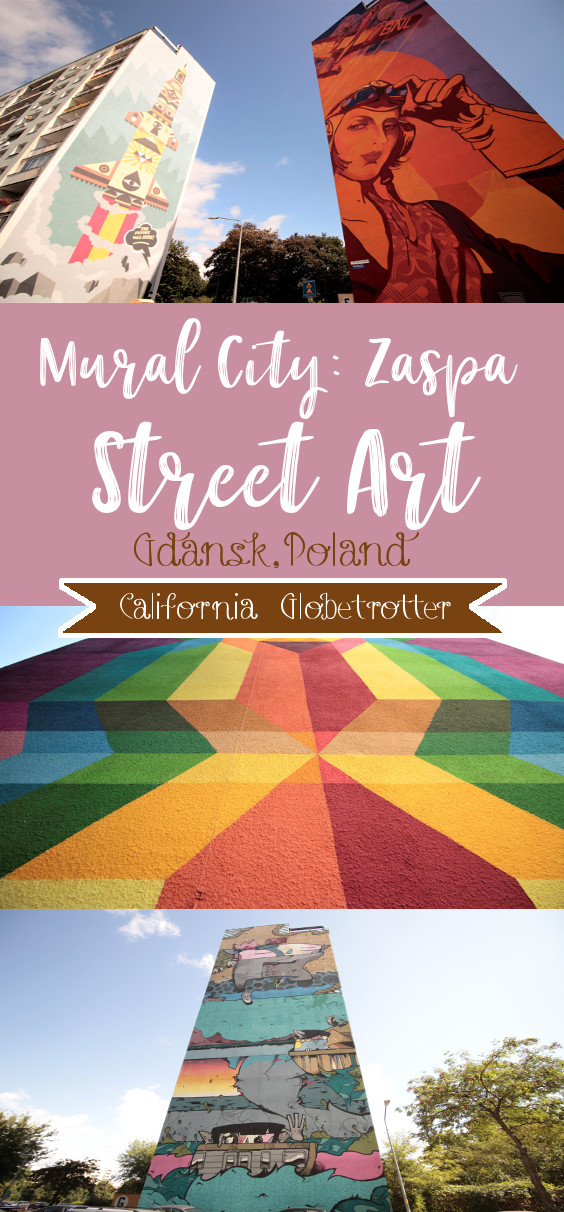 Gdańsk Street Art in Zaspa
The first mural painted in the residential neighborhood of Zaspa went up in 1997 by Rafał Roskowiński which depicts two of Poland's most famous icons –  Lech Wałęsa, the father of the Solidarity movement at the end of the 20th century which helped to end Communism in the country, as well as Pope John Paul II. The mural, along with 10 others were commissioned in honor of the 1000th birthday of the city of Gdańsk and from there the street art scene in Gdańsk just exploded after the idea was revived in 2009 with the Monumental Art Festival. Today, the area is known as having the world's largest amount of murals in a confined area and every year, about four new murals are added. Artists are invited from all over the world to come here and add a splash of color of otherwise rather dull looking Soviet style buildings.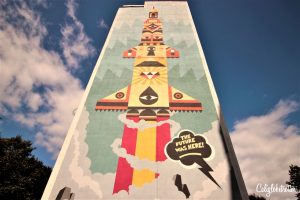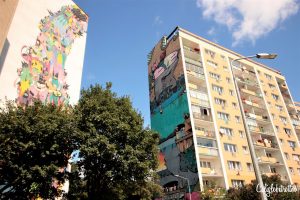 Should you be interested in checking out the wall murals in Zaspa, then consider doing a guided walking tour with Murals Gdańsk Zaspa to discover the most interesting murals and learn about local legends and other stories, but these tours are only available during the summer. However, you can also download the PDF and wander through the neighborhood yourself. There are over 50 pieces so you're definitely going to need to brace yourself for a lot of walking if you even remotely want to see them all!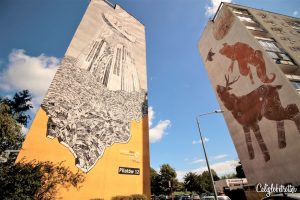 In 2009, a platform was also set up called Gdańsk School of Mural which focuses on monumental wall murals which aims to restore and preserve the original meaning behind the murals. The origin of wall murals was in response to a recent event and had a socio-political background. The murals often depict an image or message to create "food for thought" and help spread the word about a certain message. The sheer size of the mural alone is enough to bring attention to an issue of importance. You can't simply turn a blind eye.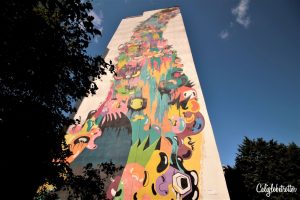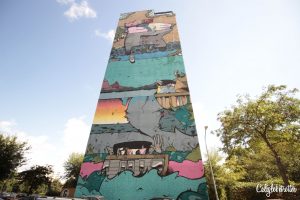 First Impressions
Upon arrival, we found a parking spot and on the outskirts of the neighborhood and headed inside. While at first the apartment buildings may look just like any ole ordinary apartments, they quickly turned into absolute masterpieces as soon as we rounded each building. We didn't have to look far before we started finding one after another. I was overwhelmed by the sheer height of these murals on the side of old 10-story apartment buildings. My first thought was, thank god for having a wide lens camera otherwise there would have been no way to capture the entire mural.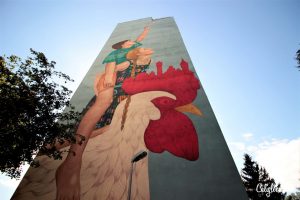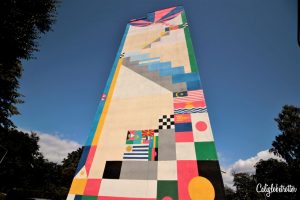 Just looking at the map though of where the Zaspa wall murals are located throughout the surrounding neighborhoods, I quickly realized there would be no way for me to see all of these in such a short amount of time. It pains me to say that we didn't even see a fraction of all the murals. But I know, I will be returning later in 2018 and will definitely be adding more to this post, so stay tuned for that. However, what I did catch a glimpse of definitely whet my appetite for more!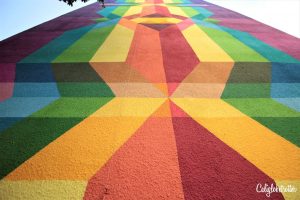 How to Get to Zaspa
Although we drove, I did find that you can easily get to Zaspa within 10 minutes by city train (SKM) by going to the Gdańsk Wrzeszcz station which is on the eastern edge of the neighborhood or to Gdańsk Zaspa which brings you to the middle of the neighborhood.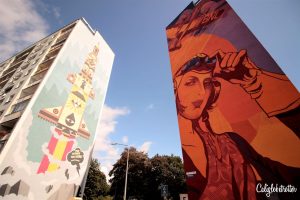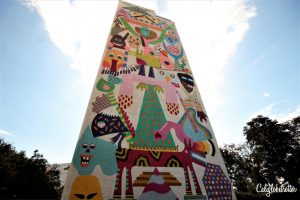 Other Related Posts:
Easy Wall Murals to Find in Nashville, TN
Where to Find Street Art in Louisville, KY
Liked this post? PIN IT FOR LATER!!