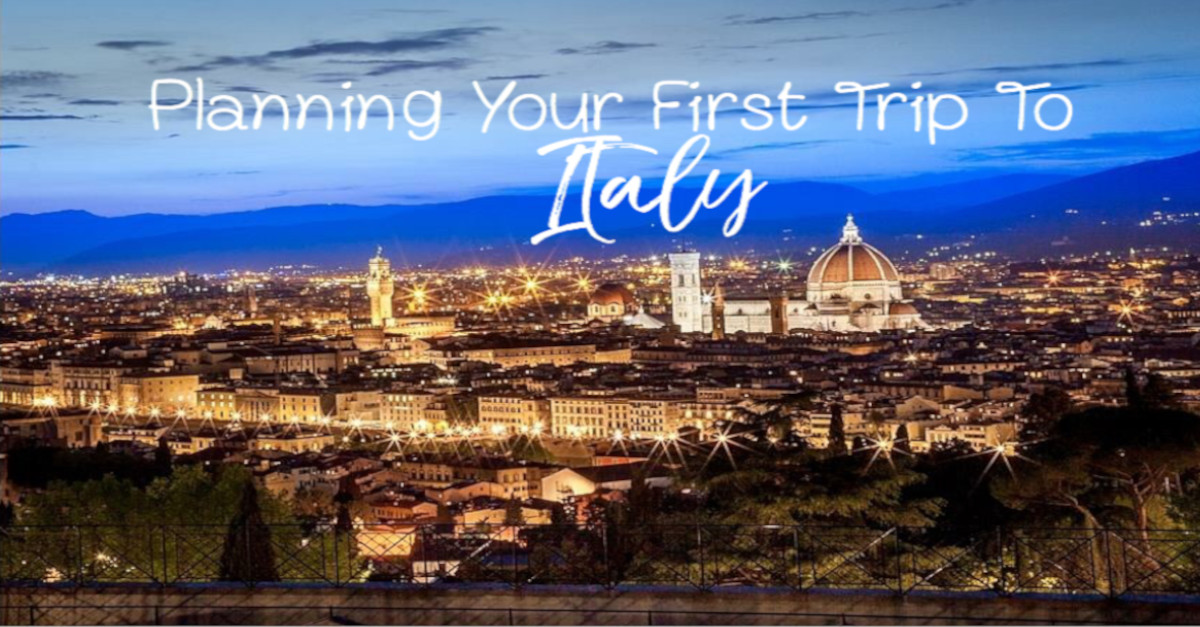 Guest post by Sara from Journey of Doing
When I first started planning my study abroad semester, I had one destination in mind:  Paris.  Yet, as we reviewed the courses offered, I started to feel more deflated as I realized that my dreams of seeing the Eiffel Tower on my way to class and eating baguettes would not be coming true.  As Lilly slid the brochure for the program in Florence, I sighed and agreed to go to Italy.  (Shortly after that meeting, The Lizzie McGuire Movie was released and my excitement grew exponentially.  Don't judge me.) 
Planning a Trip to Italy? PIN THESE TIPS FOR LATER!!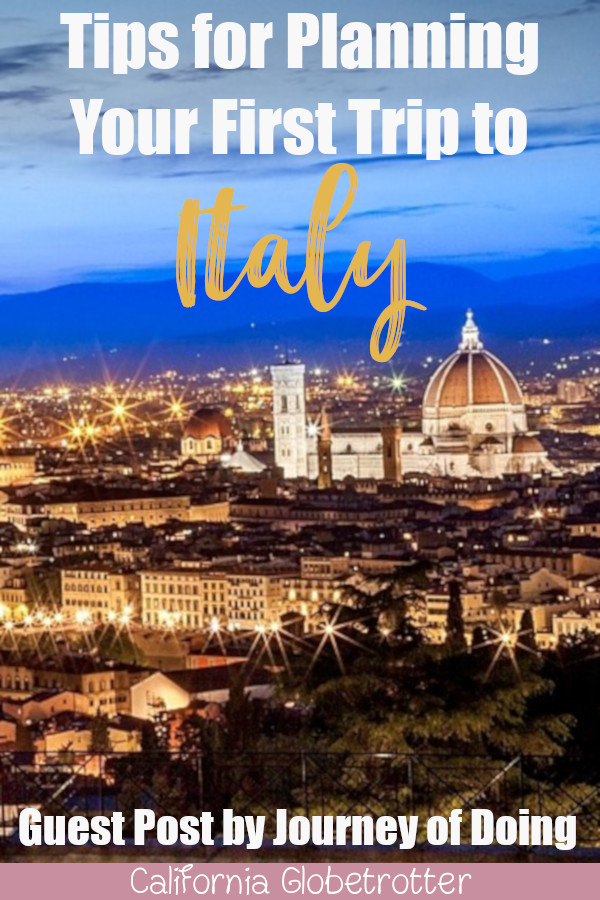 How to AVOID Looking Like a Tourist in Europe
How to Spend a Day in Trieste, Italy
I did not expect to fall in love with Italy, but I did.  When my husband and I started planning our honeymoon, Italy was the natural choice.  My husband had never been abroad, so I seized the opportunity to help him fall in love with my favorite country.  It worked and he did.  Since our honeymoon, we've gone back every year.  Sometimes we go back to the same places, sometimes we add new places, but we've never had a bad experience. 
When I hear people talk about a disappointing experience in Italy, most of the time, it's due to a lack of planning.  Italy, despite its dolce vita reputation, requires a certain degree of organization to be appreciated best.  With a few tweaks on the front end, you can arrive in Italy prepared to slow down, enjoy the wine (and gelato), and truly understand la dolce vita.
Italy: Where an Open-Jaw Itinerary Always Makes Sense  
When we're planning a trip to Italy, the first thing I do is try to figure out an open-jaw itinerary where we are arriving and departing from the farthest possible points.  If that doesn't make sense, I'll try to find somewhere in the middle.  For example, on our honeymoon, we flew into Rome and out of Venice because my husband wanted to see the "big sights."  By comparison, last year, we flew in and out of Pisa because our trip was starting in Cinque Terre and ending in Florence.  Both of these itineraries gave us the flexibility that we needed to ensure that we didn't spend our time backtracking, but it also allowed us to see different parts of Italy.  If you're going to Italy, even if only for a week, I recommend visiting more than one destination.  Just like you wouldn't go to New York and say that you've seen the U.S., you can't go to Rome and say you've experienced Italy. 
Best of Both Worlds:  Pair your city visits with smaller towns.  The contrast between frantic city life and the slower pace of life will show you both sides of la dolce vita.  Neither is better; both are equally good.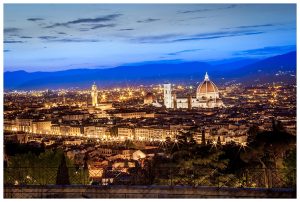 Getting Around and Logistics
For your first trip to Italy, I recommend using the train system to move between destinations. It's fast, efficient and service is frequent.  Once you arrive at your destination, I tend to use my own two feet to get around.  I think you lose a lot of the magic by relying on public transportation to get around.  That being said, the Metro in Rome and the vaporetto in Venice are perfectly acceptable options to cover long distances, you just won't be able to follow your nose for a snack, pop into a church because it's there, or venture into a picturesque alleyway because it intrigues you.  (Another bonus to walking – you don't have to feel guilty about the all the gelato!)
My first rule of thumb when booking accommodations in Italy is location, location, and location.  Stay in the city center whenever possible.  The experience is drastically different, particularly in places like Venice.  (Staying on the mainland may buy you "more" hotel for the money, but the experience of Venice after dark is not the same as Venice as a day trip.)  You will want to take a break during the heat of the day, take a passagiata with the locals in the evening, and experience a long, leisurely dinner.  All of these things get hard when you stay further out, and you will likely pay more for transportation and the experience won't be the same if you're more worried about missing the last bus out of town than enjoying your dinner.  (I've yet to find anything more romantic than walking along banks of the Arno when the crowds are gone.)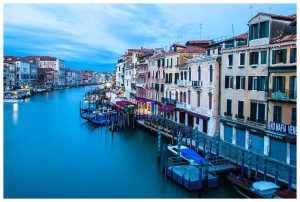 A quick note about restaurants: Don't expect a great meal with a great view.  You're likely going to compromise one for the other no matter where you are.  Eating on the main tourist areas is sure to lead to disappointment.  Spend some time researching restaurants.  Be willing to go off the beaten track and away from the main sights.  Expensive restaurants are not necessarily better.  Some of our best meals have been because my husband used the least expensive option when sorting through restaurant apps like Yelp and Trip Advisor.   (Other consistent theme: none of the restaurants we love have a waiter asking patrons to come in from the street.  Not one.) 
Suggested Itineraries for your First Trip to Italy
Now that I've told you the secrets to how we maximize our time in Italy, I've put together some city pairs and experiences that you can fit together along with travel times.  If you're planning a city break (4-day weekend trip), I would suggest focusing on one area.  If you have a week and can manage an open-jaw, I would put two cities together.  If you have longer than that, you can mix and match any combination of these to make the perfect itinerary.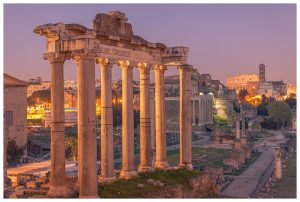 Rome
Who Probably Enjoys It Most:  The History Buff and The Architecture Fiend  
My husband loves Roman history (he wants to name our first-born all sorts of Roman names and wouldn't object if I bought him a gladiator costume) and I love photographing architecture.  As a result, we both love Rome.  If you get out early in the morning, you'll have the monuments to yourself.  I've experienced both the Spanish Steps and the Trevi Fountain with no one around, but it required me to get out and about before 10:00am.   
Avoid the Crowds:  There are tour companies that offer early access to the Vatican Museums and the Sistine Chapel.  As someone who has waited in line for two hours and done the early access pass, I can tell you from experience that the early tours are 100% worth it.  Also?  Experiencing the Sistine Chapel with 15 people is a very different experience than seeing it with hundreds of other people jockeying for a place to stand.       
Don't Miss:  All the Roman monuments at night.  Walk from Colosseo to St. Peter's Square and take in everything at night.  When the floodlights go on, everything changes.  (The crowds at the Trevi Fountain can be overwhelming though.)   
Get Out of Rome:  Take a day trip to Hadrian's Villa and Villa d'Este.  You'll be amazed at how far away from Rome you feel despite the fact that you're not even an hour outside the city.  The gardens at Villa d'Este are some of my favorites, even though we visited in the rain and had been wearing the same clothes for 3 days due to lost luggage!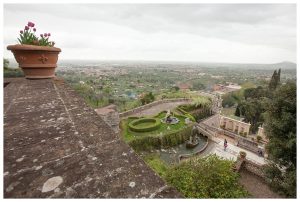 Florence
Who Probably Enjoys It Most:  The Art Lover, The Carnivore, or The Wine Drinker
My time in Florence made me all of these things.  I have a new appreciation for Renaissance art, simple recipes for bistecca (steak, olive oil, and salt – nothing else necessary), and red wine.  My favorite bistecca is at Trattoria Sostanza.  They're open for lunch and two dinner seatings.  If you can't get a reservation, try to get there before they open for lunch.  They've been known to squeeze me in.    
Avoid the Crowds:  Experiencing the colors of the Renaissance skies of Florence is a must, but waiting with the masses at the Pizzale Michelangelo can be less than romantic.  Instead, keep climbing to San Miniato al Monte. You'll enjoy the same view with far fewer tourists.  Don't leave before the second sunset though.  After blue hour, there's often a second burst of color before the sun disappears under the horizon for good.  Few people experience both but the latter shouldn't be missed. I like the early access tour of the Accademia to appreciate the David without the crowds, and a skip-the-line ticket to the Uffizi is a must, unless you enjoy waiting in line during your vacation! 
Don't Miss:  The DaVinci Museum.  Everyone comes to Florence for the art, but few people know that DaVinci had an unbelievable scientific mind.  This museum has created many of his inventions from his sketches and calculations.  When you consider how long it took for many of these inventions to come to fruition, it's incredible to see how DaVinci was at the forefront of all of these things.  If you're only going to see one church, I favor Santa Croce over il Duomo.  The early morning light makes it one of my favorite churches in Italy, and the Cloisters are so peaceful.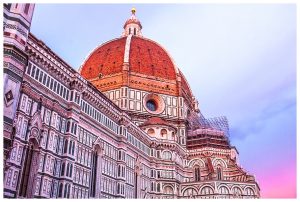 Get Out of Florence: Spend a night in Siena.  Originally Florence's rival city, Siena is a beautiful, medieval town with views of the rolling hills of Tuscany.  The Siena Cathedral is one of my favorites because of its starry ceiling and our evening passeggiata was especially magical during blue hour. If you're looking for more places to explore in Tuscany, consider an extended stay in San Gimignano!
If you're looking to do a more famous day trip, the Leaning Tower of Pisa doesn't disappoint.  (It really leans.)  The architecture is beautiful and the walk from the train station to the Field of Miracles can be lovely.  You'll want to purchase tickets in advance though.  The cathedral offers timed-entry tickets, and we've never purchased a day-of ticket with a wait time of less than two hours, even in shoulder season.
If you can't squeeze a full day trip, grab the #7 bus up to Fiesole and enjoy the views and the Roman ruins.  You'll get the rolling hills and a view of Florence from this sleepy little town. 
When in Italy, it is only common sense that one should take a cooking class in Florence to learn how to make authentic Italian food!
Cinque Terre          
One of the best places to visit along the Italian Riviera is Cinque Terre, and whatever you do, don't do Cinque Terre as a day trip.  Not only can you NOT experience the magic of Cinque Terre as a day trip, but it is also causing the locals a lot of grief.  To truly experience Cinque Terre, you need the tourists to leave (and they do).
Who Probably Enjoys It Most:  The Outdoor Enthusiast, The Overworked, Stressed Out Professional, and The Person who Just Wants to Chill     
Last year, we started our trip in Cinque Terre.  It was the best way to get me from Level 100 Stress to Vacation Mode.  If you're anything like me, you probably know that it takes a few days to disconnect from the real world.  Cinque Terre is the best place to do this.  Buy the train and trail pass and hop between the villages to experience all they have to offer.  (It's definitely worth the cost.)  
We've learned to make pesto, participated in wine-tasting excursions, hiked the trails at sunset, and thoroughly enjoyed the slower pace of life in the villages.  Between the pesto, the focaccia, and the gelato, there's no shortage of la dolce vita in Cinque Terre!  
Avoid the Crowds:  Get out early and stay out late.  We spend the morning out and about before the day-trippers arrive.  (They start arriving around 10:00am really pick up by 12:00.)  You can hit the trails early, wander the villages, and not see quite as many people.  We typically rest from 12:00-4:00 before heading out for the late afternoon sunshine, blue hour, and end our days with a late dinner.  Tip:  Stay somewhere with a terrace and you can enjoy the beautiful afternoon weather without the crowds.
Don't Miss:  The elevated walkway that travels along the wine terraces in Manarola.  The views are unparalleled.  If you're not a hiker, this is an easy climb that affords beautiful views.  Learn to make pesto or go wine tasting with the locals – they have a lot to share!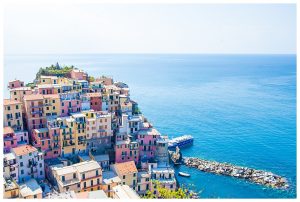 Venice
Who Probably Enjoys It Most:  The Romantic, The Art Lover, the Architecture Lover, and the Honeymooners
Venice always feels like the most controversial of the Italian cities.  For whatever reason, people have strong opinions about Venice.  I've been six times, so you can put in the camp that loves Venice.  Like Cinque Terre, there are a few tips to get the most out of your Venice trip.  The first one is to actually stay the night in Venice.  Not on the mainland.  In Venice. 
Venice is a cruise port and it gets flooded with day-trippers.  The real romance of Venice occurs at night, and that can only be experienced when you aren't worried about catching the last bus or train back to the mainland.  (I know, I've experienced this myself.)  You need to stroll through the canals at night, dance with your lover in St. Mark's Square, and realize that you can see the stars from the Accademia Bridge to truly appreciate the magic of Venice.  Other things I love about Venice – finding best places to enjoy panoramic views in Venice as well as exploring the smaller canals with a gondolier at blue hour, getting up early to see the Rialto Bridge without people on it, seeing every day life unfold from mail boats, to market boats, to police boats, and leaving San Marco and Rialto for the sestiere on the fringes (Cannaregio, Dorsoduro, and Castello) that provide a more local feel.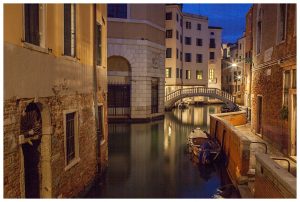 Avoid the Crowds:  Get out early and stay out late.  Get to the Basilica of San Marco and the Doge's Palace when they open and save the rest of San Marco for the evening.  (There are few places that have taken my breath away the same way that San Marco did when I saw it lit up after dark.)  Spend time exploring Cannaregio, Dorsoduro, and Castello while everyone waits in line for the Doge's Palace.  Head across the lagoon to visit San Giorgio and Guidecca.  There's more to see in Venice!
Don't Miss:  Gelato at Nico's in Dorsoduro.  It's the cheapest and the best (in my gelato-aficionado opinion).  Enjoying the music in San Marco at night.  (You don't have to pay for a table to enjoy it, but it's worth it if you do.)  The view of the Grand Canal from Peggy Guggenheim Museum is incredible and less expensive than a hotel room with the same.  Experience Venice in the early morning hours before the tourists arrive.  (Rialto and San Marco are empty and the light is beautiful.) 
Get Out of Venice:  Head to the islands.  You can take public transportation or you can book a tour that will take you to Murano, Burano, and Torcello.  The latter can be the more cost (and time) effective option.  As soon as the boat docked, we would head in the opposite direction of the masses.  Torcello is especially interesting (pay for the audio guide and tour the church) and unaffected by commerce.  Guidecca has a more local flavor if you don't want visit the glass blowers (but there's interesting Byzantine architecture in Murano)!  You can take day trips to other Veneto cities, but I think your time is better spent in Venice.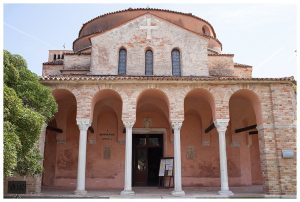 After Your First Trip to Italy…
There's still a lot more to see!  These regions are only the tips of the Italian iceberg.  Each time you return to Italy, you can branch out and experience more.  This April, we will make our fifth trip to Italy in four years, and I've still got a laundry list of things I want to see and do.  We'll be renting a car and venturing into the areas that aren't quite as connected by train, but you can believe that some of these places are still on my list to revisit again!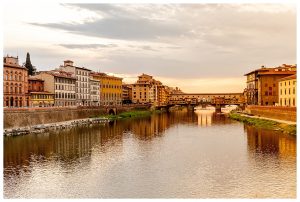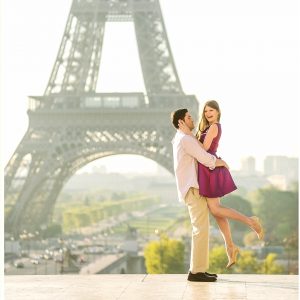 Sara is the voice behind Journey of Doing. She's a full-time education equity advocate who spends most of her free time planning and chronicling her adventures. She might have an unofficial, unwritten, unspoken rule with her husband that she has to visit Europe at least once a year. If you're not bothered by #latergrams or a deluge of travel inspiration, you can follow her on Instagram or Pinterest! 
Other Related Posts:
Fall in Love With These 15 Cities in Southern Germany
10 Amazing Cities You Have to Visit in the Balkans
Skip the Cities – 10 Reasons to Visit Small Towns in Germay
Liked this post? PIN IT FOR LATER!!