Chances are, unless you live in Germany or are addicted to Pinterest, you have probably never heard of Schloss Lichtenstein. Located in the Schwäbish Alb (the Swabian Jura mountains) not far from Ulm or Tübingen, making it a great day trip from either town.
Known informally as "The Little Brother" to Schloss Neuschwanstein, it can be easily overlooked, but it has just as many charms and romance as any other castle, just without the hordes of tourists!
Compared to many other castles in Germany, this castle is a relatively young castle. Technically, there has been a castle here since around 1200, however it was destroyed twice – once in 1311 and again in 1377. A new castle was built about 500m away but soon fell into disuse and ruins. It wasn't until 1840 when the castle would be redesigned, renovated and built up further by Duke Wilhelm of Urach who was inspired by the novel Lichtenstein written by Wilhelm Hauff.
Love Castles? PIN IT FOR LATER!!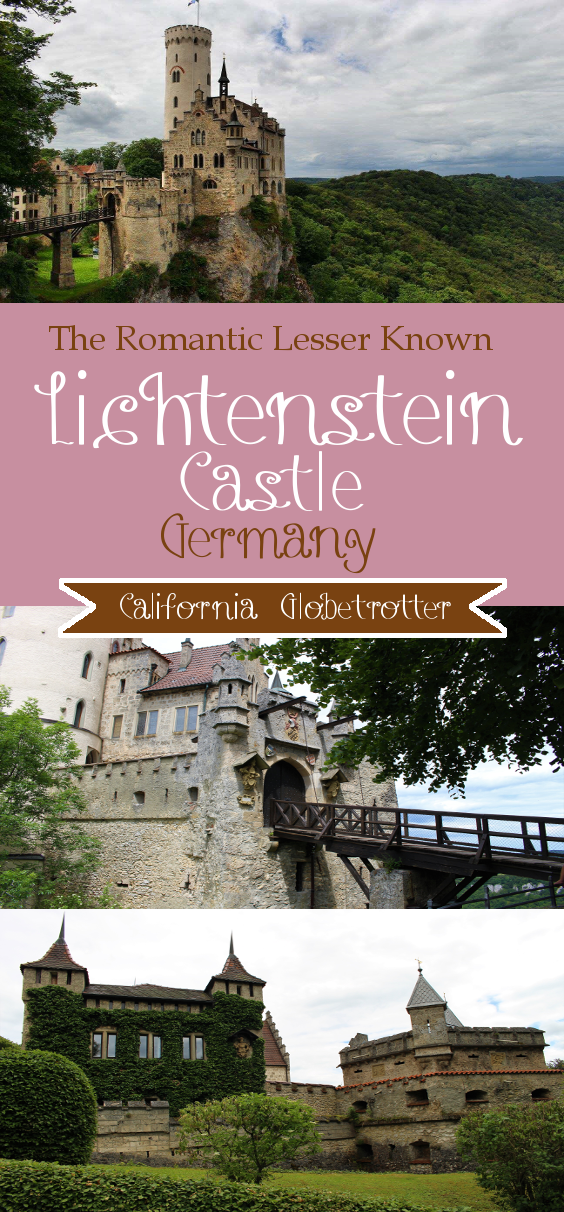 Today, the great-great grandson of Duke Wilhelm of Urach still owns the castle and it is open to the public for a short 30-minute tour in German, however, there is a possibility of reserving a guide in English, Spanish, Italian and more if you reserve online for a large group. Otherwise, for 1 € Pfand (which you get back after you return it) you can rent a translated version of the guided tour. Although, the tour guide did and can speak good English. (For more information on the castle click here)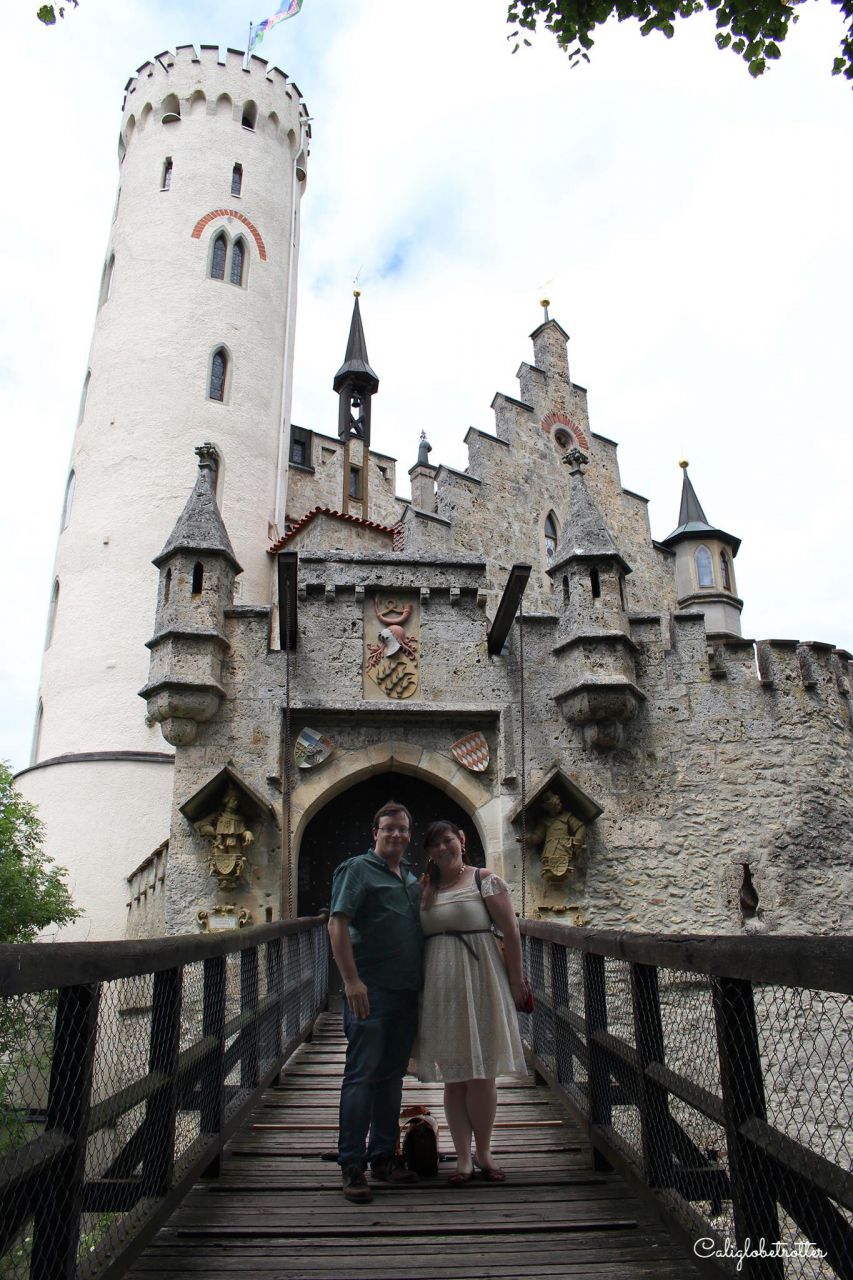 Before our tour through the castle started, we meandered around the inner courtyard. If you're interested in only seeing the courtyard, you can pay 2 € per person/ 1 € per child unless you're interested in doing the tour which costs 7 € for adults/ 3.50 € for children. Unfortunately, no photography is allowed inside.
During the tour, you will get the chance to see the Armory which has a collection of armor and weapons collected by the Duke Wilhelm of Urach from the Middle Ages. There is even a child's armour which originally would have fit a young boy of 12-14, but today would only fit about an 8-10 year old.
To the left of the Armory was the Catholic Chapel which was only used by the family for special occasions. On the wall there hangs one of the best preserved paintings in the castle dating back over 550 years, which still has magnificent color and has NEVER been renovated! The picture was absolutely stunning and still vibrant!
Other rooms include the Hunter's Drinking room with witty phrases about drinking and hunting, the Royal Chamber, Coat of Arms Room and the Knight's Hall which has a mirror that still has a bullet hole from WWII but which has no confirmed explanation as to how it got there.
Once finished with the tour, we snapped a few more pictures of the beautiful castle!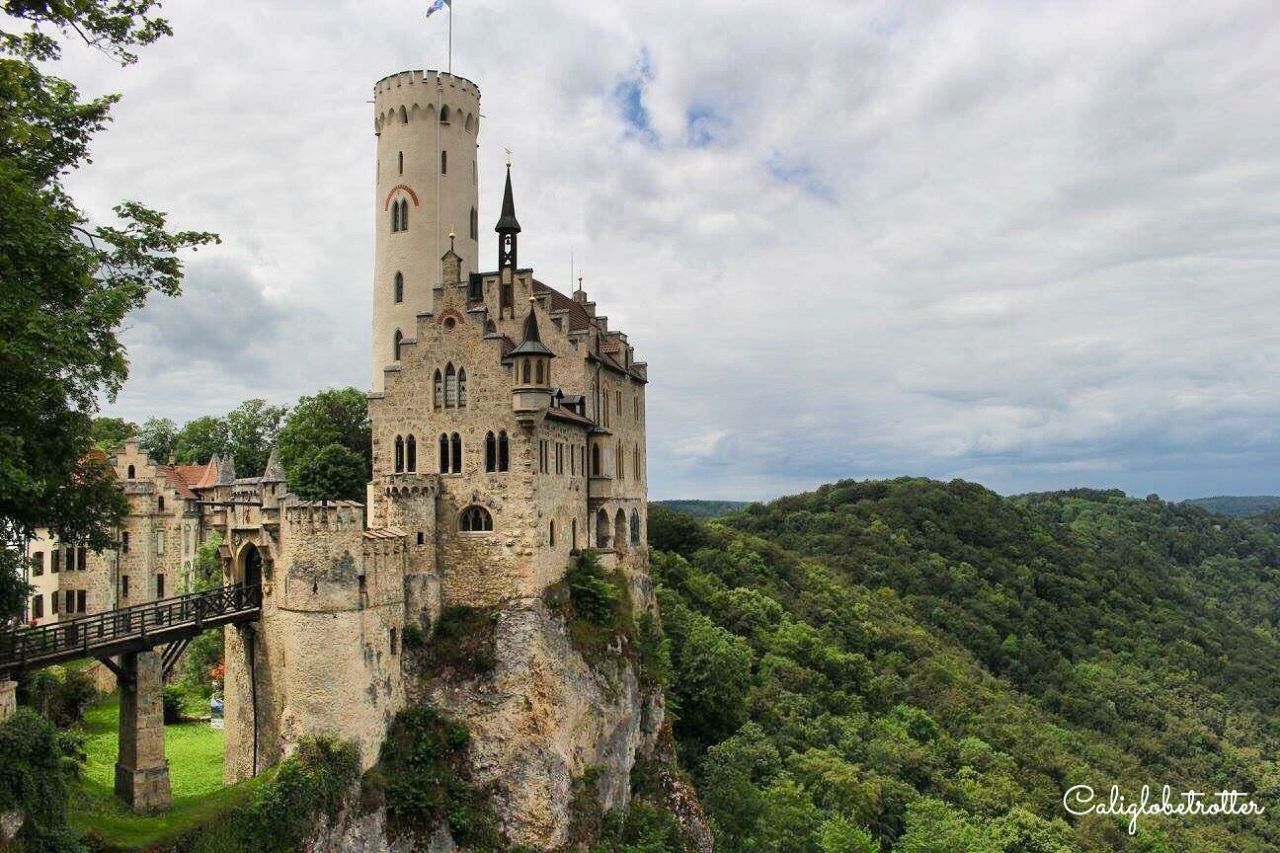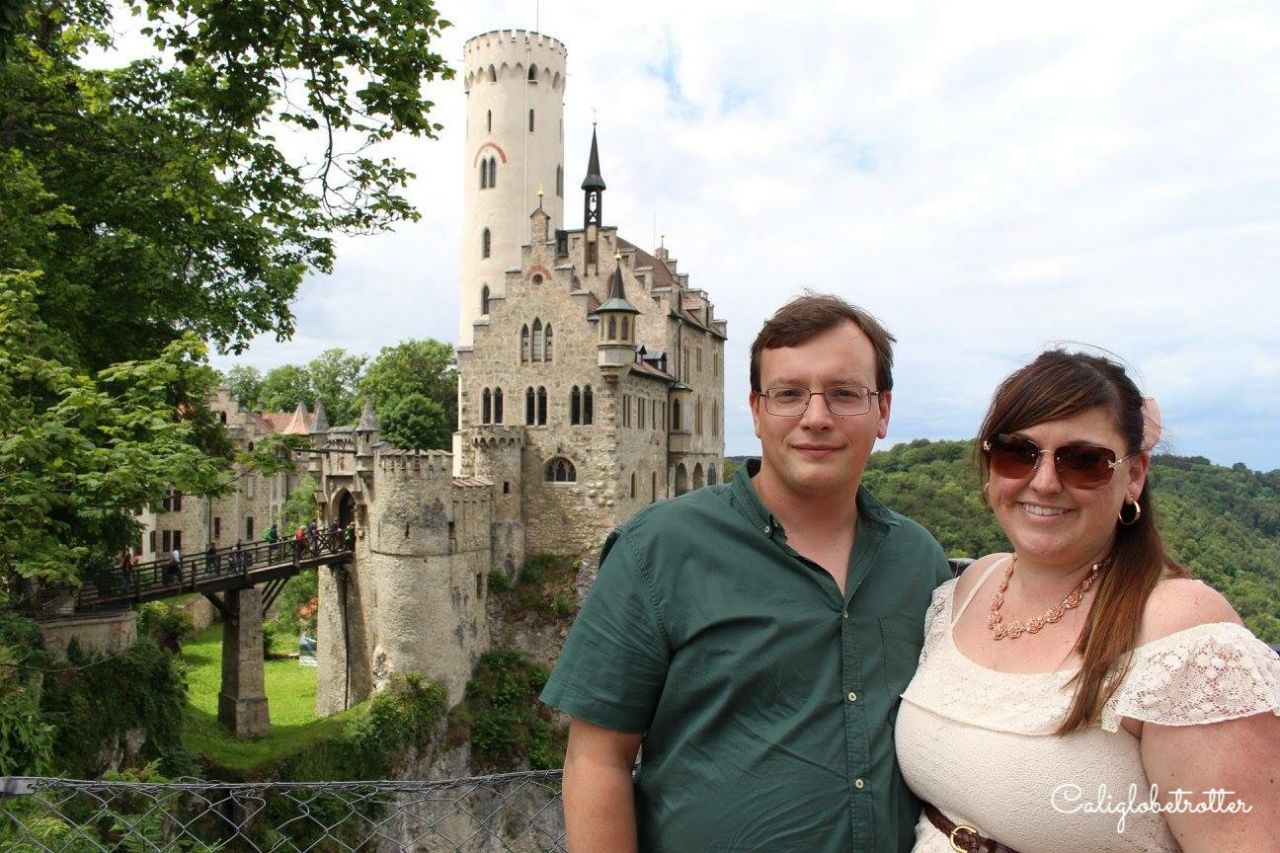 After we exited the castle, we followed the train outside of the castle to the old ruins of the castle and where there was a small monument dedicated to the Duke Wilhelm of Urach, looking at his castle.
After you have driven back down the hill, at the foot of the castle is a small town called Honau which you can stop and grab a quick view of the castle perched up high in the mountains.
Some interesting facts about the castle:
Many other castles and buildings have been influenced by Lichtenstein.
In 2009 Dornröschen (Sleeping Beauty) was filmed at the castle.
The castle has a huge champagne glass which was a gift to Duke Wilhelm that needs at least 3 people in order to use it and can hold 3 bottles of champagne.
It only took 2 years to build the castle from 1840-1842.
It was actually built as a hunting lodge
During WWII, the tower was destabilized and was renovated in the 80s.
One of the only castles inspired by a book
Lichtenstein literally translates to "Light Colored Stone"
It's only an hours drive from Stuttgart and Ulm and Blaubeuren and a 40 minute drive to Burg Hohenzollern and Tübingen.
If you're interested in visiting Germany and are looking for more information, I highly recommend using the DK Eyewitness Travel Guide! Without these guides, I would be lost! This is my travel Bible!
Disclaimer: This post contains affiliate links. If you click on one and make a purchase, I might make a little extra spending money, at no extra cost to you. As always, all opinions are my own and these products/services have been found useful during our travels and come highly recommended to you from yours truly!
Like Castles? Here are more!
Liked this post? PIN IT FOR LATER!!
Save