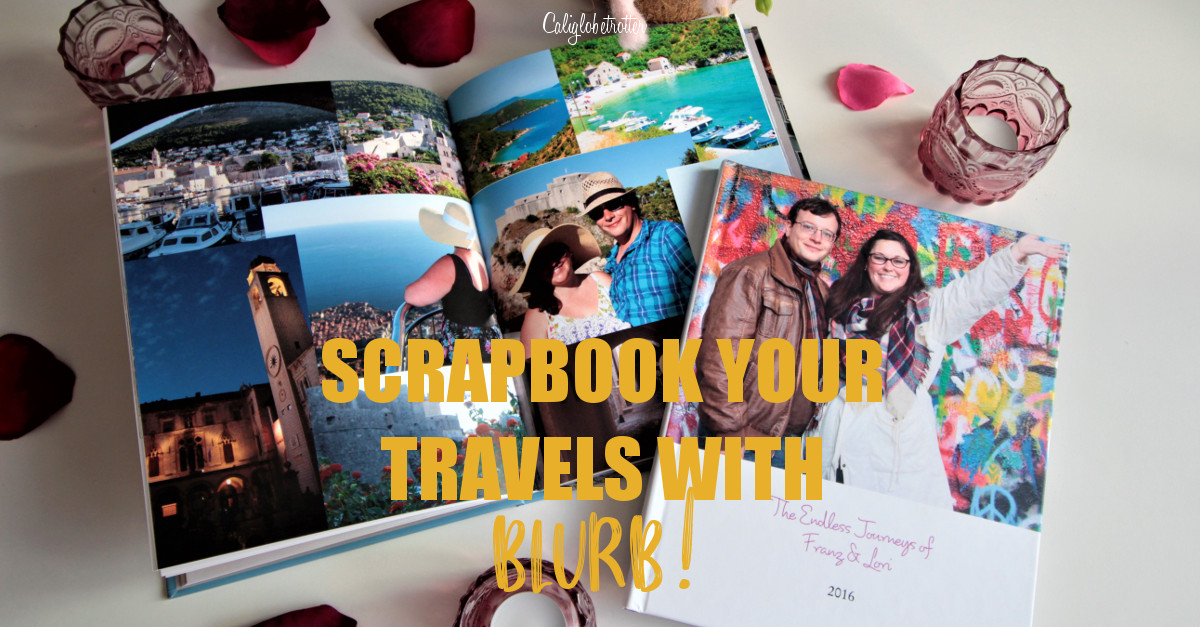 Disclosure: Please note that I am both an affiliate for, and a user of Blurb. These books were made prior to becoming an affiliate for Blurb, but come HIGHLY recommended to you because I love, Love, LOVE my books and I think you will too! Should you make a purchase, I may earn a small commission at no extra cost to you! As usual, all opinions are entirely my honest and loving opinion!
Gone are the days of stocking up on cute stickers, embellishments and matching paper to scrapbook your travels and every day life and have a weekend scrapbooking-shesh with your best girlies chit-chatting about things girls chit-chat about! 
Say 'adios' to spending loads of money on scrapbook tools, bags and suitcases to transport your gear to you bestie's house for an all out scrap'athon.
No more of husbands and brothers calling scrapbooks 'crapbooks' just to get a rise outta the women folk as they profess their hobby as a craft and not a waste of time. 
Gone are the endless, painstaking hours of crafingt a single page meant to share a lifetime of memories and having big, bulky scrapbooks take up a whole bookshelf! 
Hellllllo, quick and easy, simple and elegant memory books by Blurb!
Want to make your very own travel book? PIN IT FOR LATER!!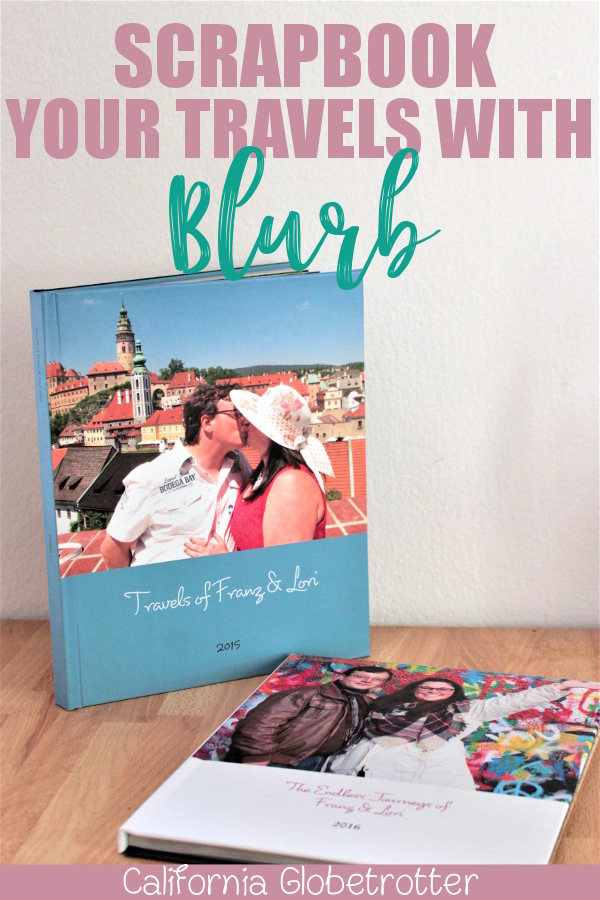 Have you recently returned from an amazing summer holiday? Christmas vacay? Road trip with the besties? A long, relaxing honeymoon? 
Did you take too many pictures on your travels that you simply don't know what to do with them?
Don't want to print out hundreds of pictures, just to stuff them in a box once you've showed your friends and family?
Or are your photos from your amazing holiday still living on your camera or sitting neglected on your hard drive waiting to be sorted? 
Wanting to turn your beautiful photos into something more elegant?
Did you just answer 'yes' to more than one of these questions?
Then making a travel photo album with Blurb is the answer to all your questions!
I am a firm believer in displaying as many pictures of our fabulous travels as possible without going overboard! But, there's only one problem, you only have so much wall space in such a tiny apartment! So, what do you do?
You create travel books for future generations!
Create a hardcover travel photobook to share with your friends and family! They make the perfect living room table decoration and are great conversation starters! Lay them out on any table in the house when guests are coming over and peruse right on down memory lane!
Receive 40% off with Blurb when you click on the code below:
(VALID NOVEMBER 5TH TO DECEMBER 11TH, 2019)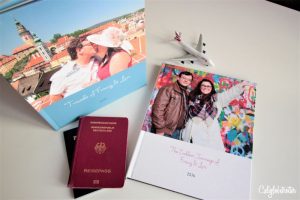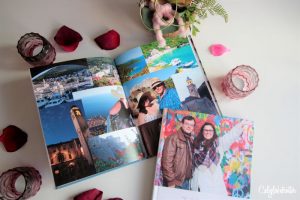 After moving to Europe back in 2012 and leaving behind all of my scrapbook gear, my hobby came to a screeching halt. Much to my dismay, I tried as hard as I could to find quality stickers, embellishments and paper in craft stores in Germany, yet I could never find the right tools. Scrapbooking in Germany just isn't a thing! And ordering online and shipping internationally costs more than it's worth! 
Then suddenly, I discovered Blurb! A DIY online website which is absolutely 100% user-friendly for non-techy chicas! With Blurb I was able to chose from a variety of sized books, simply upload my photos, chose from a variety of pre-made layouts (later came the more advanced version), chose a font and write a text about the photos.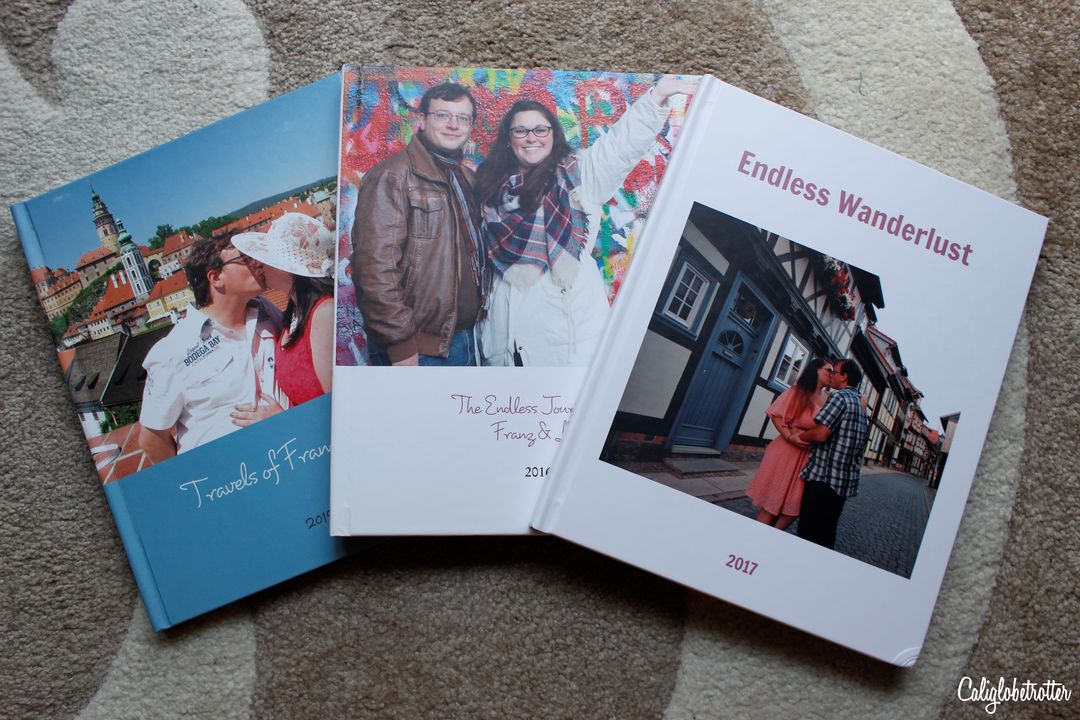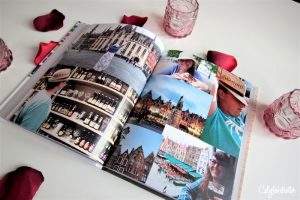 Within a few days, I was done and ready to click 'Order' at not even a fraction of the cost and time it would have taken me to diligently craft my own scrapbook travel album! Wham-bam-thank-you'ma'am! 
Designing your own travel photo book is so affordable, I can now whip out a book every year and have Travel Yearbooks without taking up too much space in my tiny apartment!
After purchasing my first Blurb travel photo book back in 2015 and being absolutely amazed by the quality of the book – the Hard cover with photos on the front and back, pictures and all, I knew that I would be a lifetime-Blurber! I couldn't believe I had made a photo album that looked and felt so incredibly professional! What I loved most of all were the image cover jackets printed directly on to the cover of the book making my photo albums all the more personal!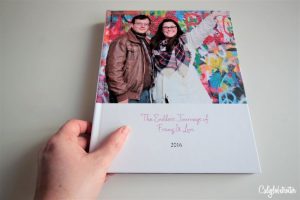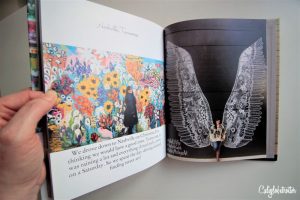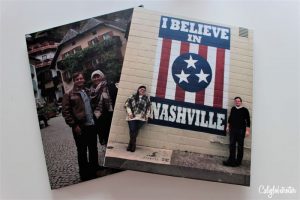 In fact, I loved it so much, that not only did I turn our Travel Themed Engagement Photos into a book, but also, instead of shelling out $500+ on a Wedding Album, I made my own to my heart's content for less than $100! That's another vacation and another book, or two, or three! With the Wedding Album, I opted to up my game and went for the new Layflat Photo Book with Blurb with a high-end look with seamless spreads!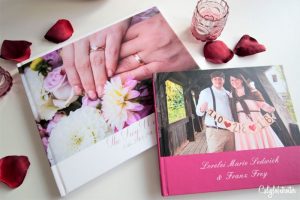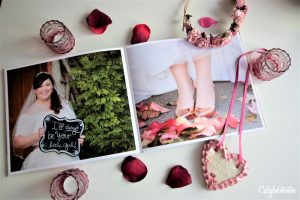 Best of all, Blurb often offers special discounts on a regular basis which helped to reduce the cost of purchasing my books! With those discounts, my husband is likely never to say no to "Honey, it's time to order next year's travel memory book!" 
Planning an upcoming holiday? Want to document your road trip? Want to make a memory book as a gift? Or do you simply want to turn your every day photos into albums? No matter the reason, Blurb books designed by YOU make every book personal and professional and will provide a lifetime of memories!
Even if you're not a fan of scrapbooking, but love to post photos on Instagram, you can now turn your beautiful Instagram-worthy photos into an Instagram Photo Book and use it to showcase your best travel photos! 

Questions on how I made my books?
Q: Is Blurb user-friendly?
A: ABSOLUTELY! Simply download their advance program, Book Wright, pick your pick, upload pictures, pick a lay out and drag the photos in. When you're done, preview your work, spell check yourself and hit purchase!
Q: What paper do you choose?
A: Standard matte. I prefer the non-glossy look that won't leave smudged fingerprints all over my albums!
Q: What size are your books?
A: Standard portrait (8×10)
Q: How many pages are in your books?
A: All books include the standard 20 pages, but most of my albums are between 100-120 pages for a nice thick book!
Q: What size text do you use?
A: I prefer to have text that is legible, so I stuck with a size 12-14 font, while my titles I usually made bigger around 28. 
Q: What cover do you order? Hard or Soft? Imagewrap or no wrap?
A: I really enjoy the Hardcover, Imagewrap because then I know my albums won't be destroyed easily!
Q: How do you make sure your photos aren't chopped off on the edges?
A: In the Booksmart software, you can turn on the Trim Guidelines to highlight the area on your pages to make sure you stay within the lines. 
Q: How is the quality of the photos?
A: In the Booksmart software there is an Image Resolution Warning to give you a heads up that the quality of the photo needs to be resized, though I highly suggest paying extra attention to cell phone photos as the quality of those diminishes the larger the photo is stretched. 
Q: How much did you 100-120 page book cost?
A: For an 8×10 book, the book includes 20 pages for $40.99. After that, each additional page is $0.35. So, my 100 page book cost around $61.99 before a promoted discount which includes the hardcover imagewrap, standard paper and standard end sheets.
But, do you ONLY have to make a travel book? NO! In fact, Blurb books can be used to make any kind of book! Engagement Books! Wedding Books! Family Albums! Cookbooks! Every day Photo Albums! The options are limitless! 
How do Blurb books compare to other photo book companies?
I have never made a book with another company other than Blurb, but I have friends and family who have tried other variations, for example ordering online from a convenience store like DM (in Germany) or with Costco. While I thought the Costco books were quite nice, others were not the quality you would have expected. Photos weren't clear and the paper ripped easily. 
I can say with 100% confidence that I absolutely couldn't recommend a better company for sharing your memories for future generations to come! I like a good solid book that I know will last the test of time, because lord knows, I am rough with EVERYTHING! It needs to be durable!
Are you a travel photographer and want to sell a book with impressive photos from around the world? Then consider designing a book and hosting it on Blurb and readers to your site can simply purchase a book at any time, have it printed and delivered without you ever having to spend a penny on investment! 
Join the Blurb affiliate program today if you yourself have fallen in love with Blurb Books!
Liked this post? PIN IT FOR LATER!!