Disclaimer: This post contains affiliate links. If you click on one and make a purchase, I might make a little extra spending money, at no extra cost to you. As always, all opinions are my own and these products/services have been found useful during our travels and come highly recommended to you from yours truly!
As someone who has been living abroad for just over 4 years now, I can spot a fellow American a mile away. You would think that by now with our world being one big multi-cultural society, we would all blend in. But unfortunately this isn't the case.
While I know we all love to have our unique, one-of-a-kind look that makes us special when we're home, fashion is mute when it comes to traveling. Sure, lots of people wear their best outfits while traveling to have that beautiful picture, but ultimately, when it comes down to it, to increase your safety, it's highly recommended that one blend in.
But why should you bother AVOIDING to look like a tourist when traveling… when you ARE a tourist?
Well, for starters…
You might be taken advantage of by scammers looking for naive travel-newbies.
You might be harassed for being an American – wait…WHHHAT? You heard me. I'll explain in a bit!
You might come off as someone who doesn't care about another culture's customs.
You might scream "I'm rich! Come rob me!"
Do these things REEEALLY happen? No not always, but it CAN and DOES happen to the best of us!
So, you're headed out on your first adventure out of the US? How should you prepare? What should you pack? What should you NOT pack?
Let's start with the obvious, shall we?
1. CLOTHING (K.I.S.S.)
When traveling, there is absolutely no need to draw attention to yourself. It is always best to blend in. The last thing you want to deal with on your vacation is having to explain your choice of clothing because you offended someone. As I say, "Keep It Simple, Stupid!"
GUYS
Try to avoid wearing T-Shirts or baseball caps with inappropriate expressions with swear words, sexual innuendos, military or sport paraphernalia with symbols.
Don't worry about showing off your uber-buff muscles with those tight shirts.
Leave your Cargo pants behind. Nothing screams American more!
Save your shorts for beachy areas! Even places like Indonesia, men do not wear shorts even on the hottest days!
What should you bring?
DOLLS
Leave behind overly skimpy clothing that reveal too much. This is especially important when visiting deeply religious countries.
What should you bring?
Always carry a jacket or shawl with you at all times, if you will be visiting places like Italy which still require a woman to cover her shoulders before entering a Catholic church.
Long skirts or pants, including high waters if you know you will be visiting a highly religious Mosque such as the Haghia Sophie.
SHOES
Even your shoes!? Yes, even those!
GUYS & DOLLS
In many parts of the world, sneakers or Tennis shoes are still very much considered sport attire only. Yes, they are comfortable but they are a flashing tourist signal. Save those for when you feel like a jog in the morning before sightseeing!
Unless you're at the beach, don't bother bringing your open-toed sandals. This helps to avoid being eaten alive by insects, getting dirt in your shoes or risking injury.
Save your high heels for a night out on the town. Places like Europe have cobbled-stoned streets in the historic city center, which makes it quite difficult to walk around town all day in high heels, let alone stilettos.
What should you bring?
Trade in your sneakers for some comfortable leather walking shoes. This will gain you a few head nods from spiffy Italians and Spaniards.
Find shoes which have good traction and will not cause you to slip'n'slide for whatever reason.
If you prefer to walk in heels, at least find a sturdy heel with at least a width of 2 inches wide, not exceeding more than an inch in height. This will prevent you from loosing your balance.
You'll blend right in with a cute pair of knee-high riding boots in Europe!
2. JEWELRY & OTHER EXPENSIVE ITEMS
GUYS & DOLLS
Don't bring any flashy, shiny, expensive looking jewelry. You do not want to draw attention to yourself that you're wearing expensive jewelry which could feed a family for a month. You do not want to be harassed or robbed while abroad. Who are you trying to impress abroad anyways?
Your wedding rings, family heirlooms or gifts are irreplaceable, so keep that in mind before you pack them!
iPads, computers, or other gadets should be safely locked away in your hotel room safe or left at home. There is no reason to carry them around town when sightseeing. If you feel you will need something from the internet, print it out prior to going into town.
BAGS, PURSES & BACKPACKS
If you're considering backpacking around Europe, then invest in a good backpack. But don't get too fancy of a package. I've heard the best thing to do is make a new backpack look old by adding some duct tap to the bag or slapping some dirt on the bag.
When on public transportation, lean your backpack up against a wall where no one is standing behind you, or pull your backpack to the front of your body to keep a better eye on it when on a crowded bus or train.
If you're going on an over-night train, wear your back pack on the front of you with your arms crossed over it, or use it as a pillow. You never know who might try to rob you while you're sleeping.
Keep your cell phone and wallet in a secure location. Not in your back pocket of your pants or the front pocket of your backpack.
DOLLS
Leave behind your fancy hand-held purses. This is an easy target for someone to run by and snatch your purse!
Find a purse with as little zippers as possible. Avoid snap button purses!
Find a purse with a strap which can go over your entire torso and lay at your hip. (This is trendy in Europe and will help you to blend in!)
Find the best travel backpack which reduces the chance of someone pickpocketing you, which can hold a ton of clothes and necessities perfect for long term travel. 
3. CAMERAS
We all want to carry our cameras with us at all times while traveling to snap those memorable moments to show off once we're home again. But NOTHING scream TOURIST more than a camera.
Don't wear your camera around your neck or wrist all day. Take it out only when necessary.
Don't buy one of those standard Canon camera bags. Instead, buy something a little more inconspicuous such as a camera satchel with no logos which looks like an every day satchel OR buy a special camera backpack if you have a lot of camera equipment. (We bought the Koolertron Vintage Camera bag and LOVE IT!!)
4. WALK WITH A PURPOSE
Before you leave your hotel room, study your map and speak with the concierge or the hotel check-in clerk to figure out the easiest route to your destination. You do not want to be stopping every 10 minutes, pulling out the map, standing at a street corner, looking dazed and confused.
Should you find that you are lost, sit down at a cafe, order a drink and study your map some more or pop into a store and ask for directions.
Do not walk around town with your cell phone in hand and using Siri as your tour guide. Keep your head up and stay aware of your surroundings.
5. TRY TO SPEAK THE LANGUAGE
People of other cultures brighten up when they hear a foreigner attempting to speak their language. They don't expect you to speak their language fluently, but it will certainly earn you some bonus points! (100 Key Phrases to Learn Before Coming to Germany!)
If you know some key phrases, you are less likely to be taken advantage of than some obnoxious American yelling loudly in English over and over as if the person would understand the louder they get.
Be careful of your hand gestures. The peace sign with two fingers can have a completely different meaning in England if you don't watch yourself! For all you know, you could be telling someone to F*** off, when really you want to promote, Peace, Love and Happiness!
6. BE CAREFUL WHAT YOU TALK ABOUT
Before you visit a new country, you should always do your due diligence and learn as much as you can about your new destination before you jet off. Learn what you can about the country's customs, beliefs, superstitions and general behavior.
When in Germany don't make Hitler jokes or talk about WWII too loudly. It's still very much a hush hush subject.
When in France, don't make jokes about Germany invading France.
When in England, don't use the words 'bloody', 'bloke' or other British lingo without knowing their meanings first.
When in Australia, don't say 'mate' unless you have learned how to properly use it.
When in Ireland, do not ask for an "Irish Car Bomb" in a bar. It might be taken offensively! Ask for a Half and Half!
Last but not least….
7. STAY OPEN MINDED
Keep in mind that other countries do not cater to every beck and call to customers like they do in America.
Don't loose your cool and throw a temper tantrum when you see the waiter chatting with coworkers or lounging at a table in the shade. Be patient, and they will come to you.
Don't be surprised when you run into towns practically asleep on a Saturday and Sunday.
If you do have a bad experience in a restaurant, there's not much of a need to complain to a manager. They'll likely say sorry and offer you a free espresso, but not much more than that.
Don't just blend in, but hang with the locals and ask them for their advice and tips about places to check out.
 

Other Tips for Traveling:
HOW You Can Save Money as a Traveling Couple
Your ESSENTIAL Guide to Europe
How to AVOID the Crowds When Traveling
Liked this post? PIN IT FOR LATER!!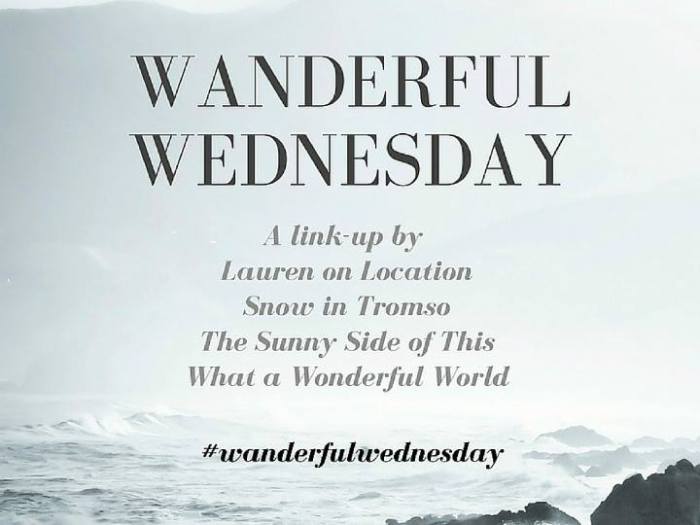 Save