While recently in Bruges for a sporadic, last-minute change of plans we agreed that we would include a day to the Belgian coast line and have some beach time. After all, our original plans were to go to a lake in Germany to soak up the Vitamin-D, but that didn't work out.
Our weekend trip to Bruges turned out to be the BEST, last -minute decision EVER! Not only did we get a great price on our hotel, pretty good weather, lots of waffles and fries and beer, but we were also blessed with amazing weather on our last day, so we headed straight for the beach!
Not entirely sure where we wanted to begin as according to my DK Eyewitness Travel Guide: Belgium & Luxembourg
there are many beautiful beaches along the Belgian coastline packed with adorable little old-fashioned bathing cabins, beach umbrellas and sand castles. So, we agreed we would just pick one and make our way down the coast line if they didn't turn out to be what we expected.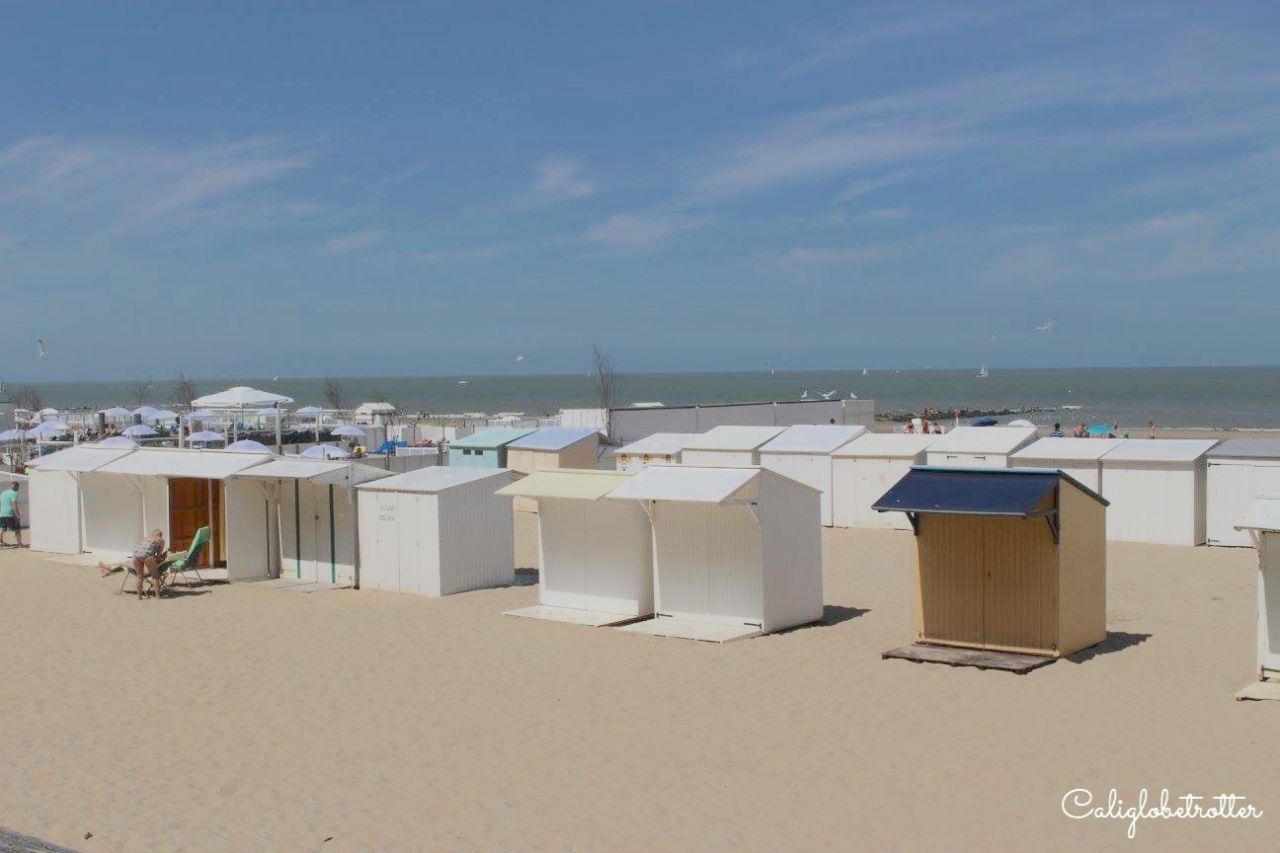 As this was my first real European beach experience, I wasn't sure what to expect! I had done no previous research. We just hopped in the car and went.
We chose Blankenberge as our starting point, a beach located just 25 minutes away from Bruges along the North Sea. Turns out, it's quite the beach town packed to the max with hotels, cafes and adorable houses, we soon realized that this was the beach everyone came to. And with good reason. Annnd we made it no further than that!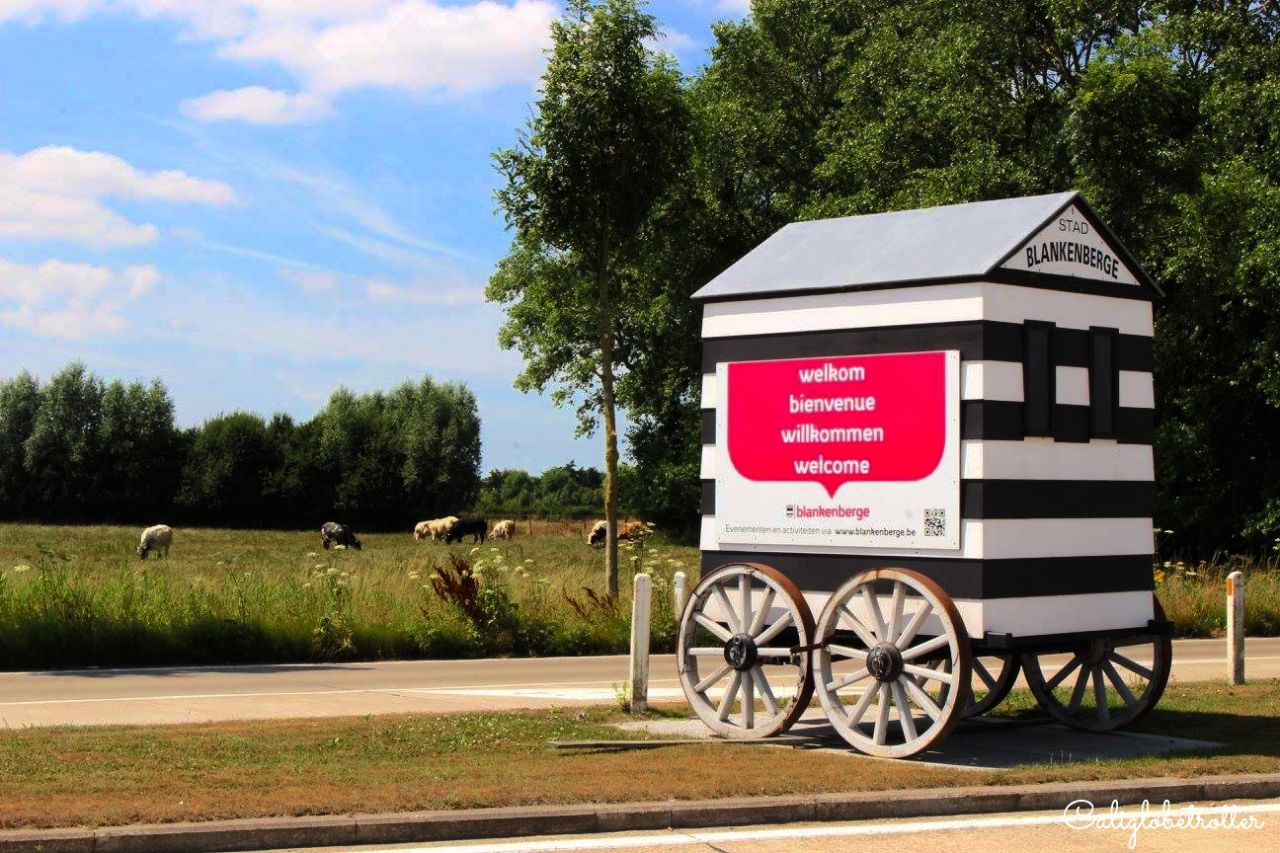 Turns out, Blankenberge is West Flanders' best kept secret and is mostly known to only local Belgian tourists, give or take a few random tourists from elsewhere!
Once we parked the car, loaded up our beach gear and climbed the steps to the beach promenade, we were instantly blown away with the unlimited beach options we had!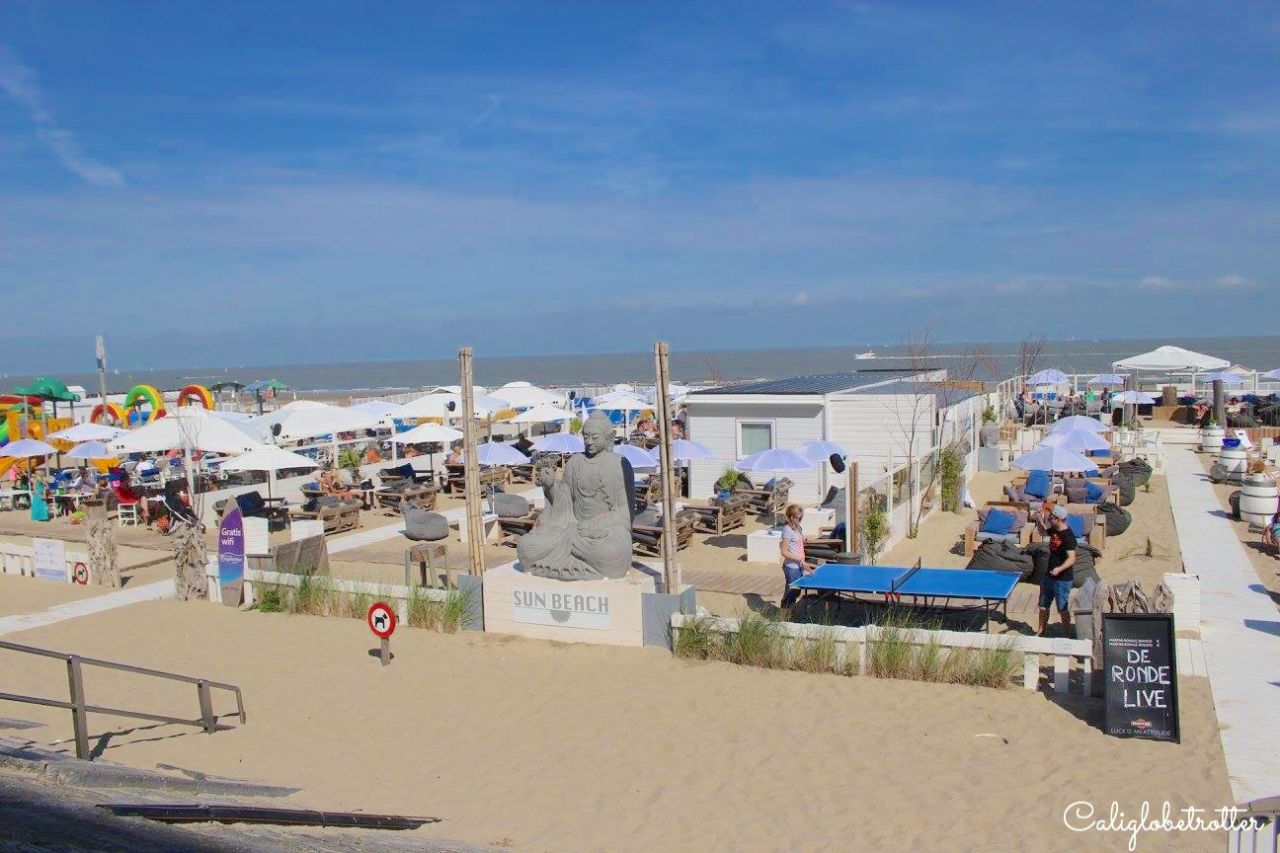 As far as the eye could see, there were beach huts suitable to whatever your preference desired. I found the beach to be especially family friendly, perfect for children. Not only were there beach huts set up for people without kids, but there were beach huts set up specifically for families with children who want to run around and play in air sand castles and bouncy tents.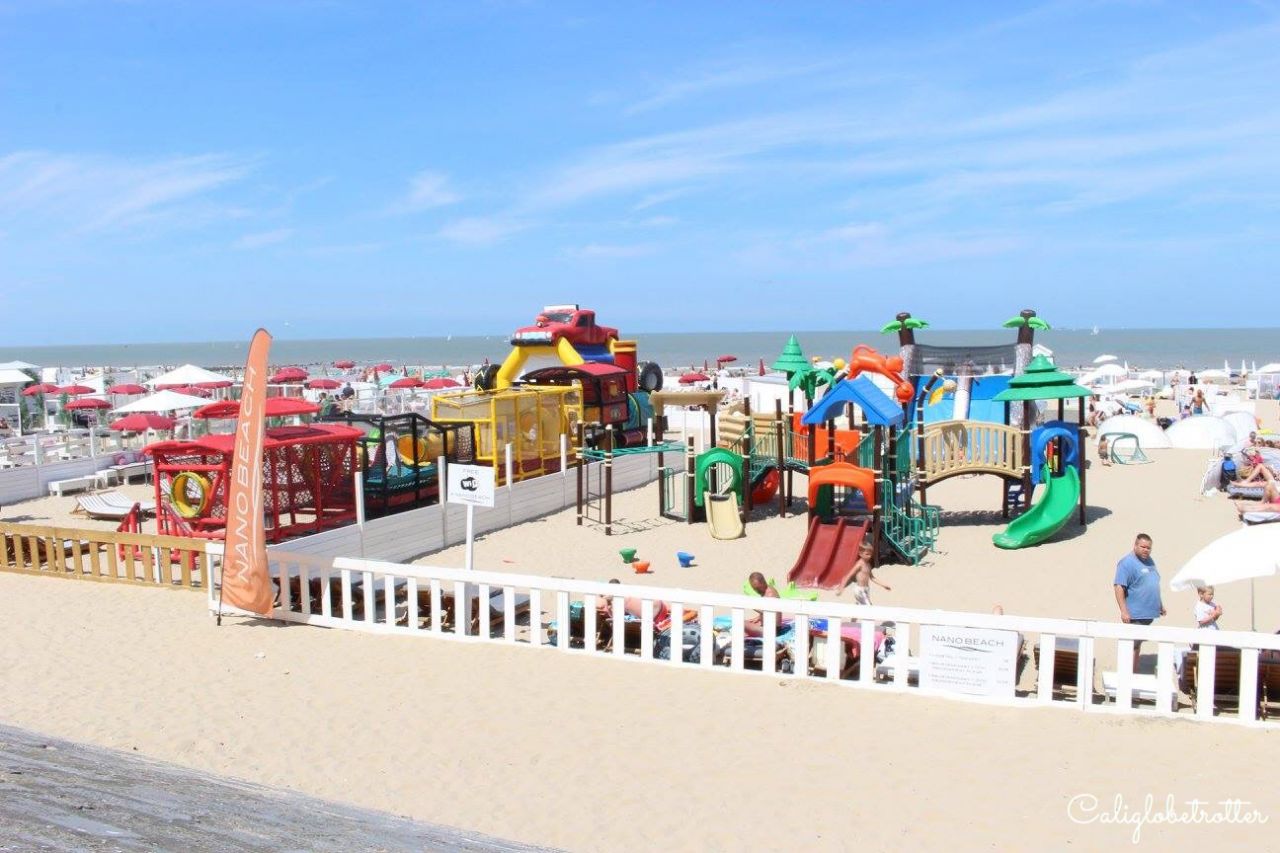 As we hadn't expected such amazing weather and such an amazing beach, we plopped down at the third or fourth beach hut.We found the beach huts called Matthias which had beautiful white and red beach accessories and a very minimal children's playground. Seeing as we don't have kids, we wanted some peace and quite away from screaming children.
For just 7€s each for a beach chair, as well as another 5€ for an umbrella once my now very European pale skin had had enough sun, we were able to relax like royalty on the beach! And a bonus was that each beach offers free wifi!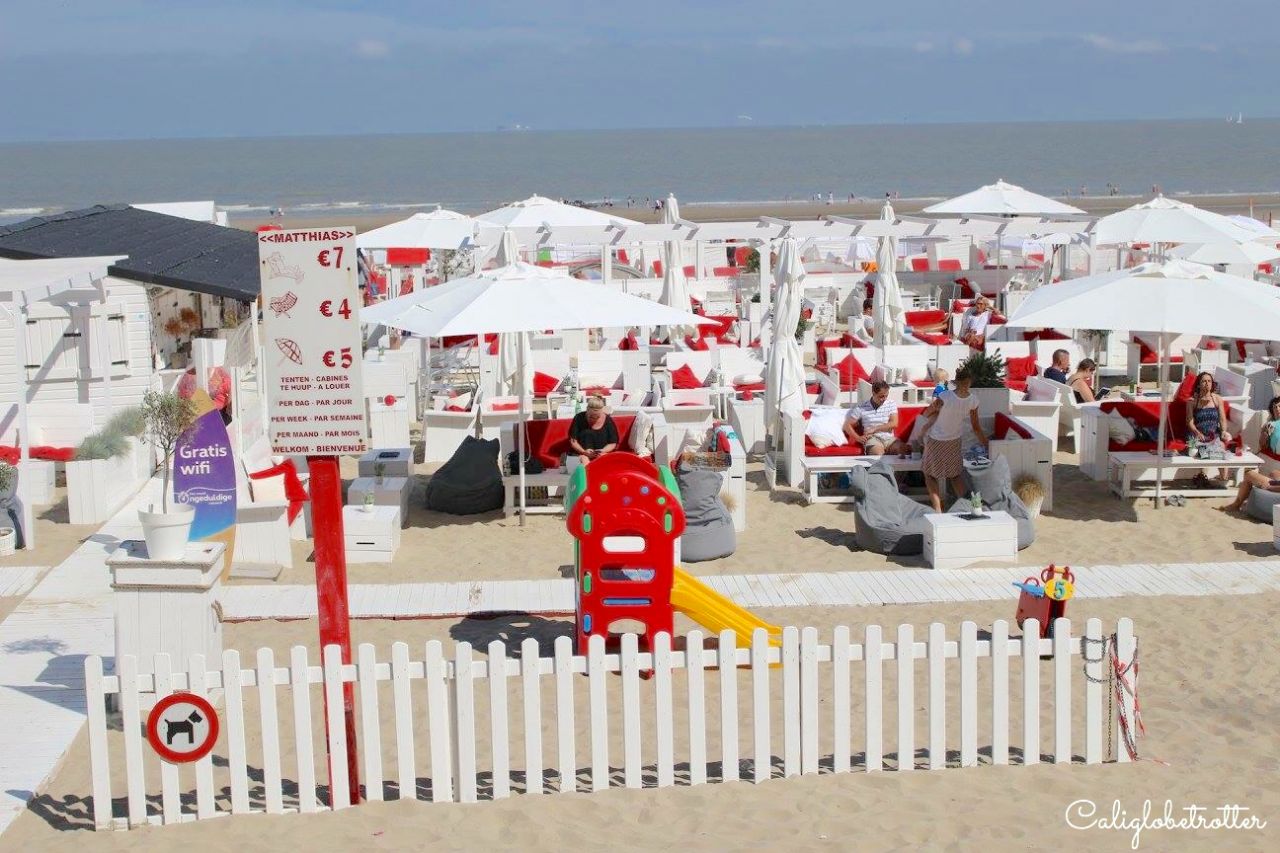 We wanted to take advantage of the limited time we had and soak up as much sun as possible, considering that this summer in Germany has been quite rainy and gloomy.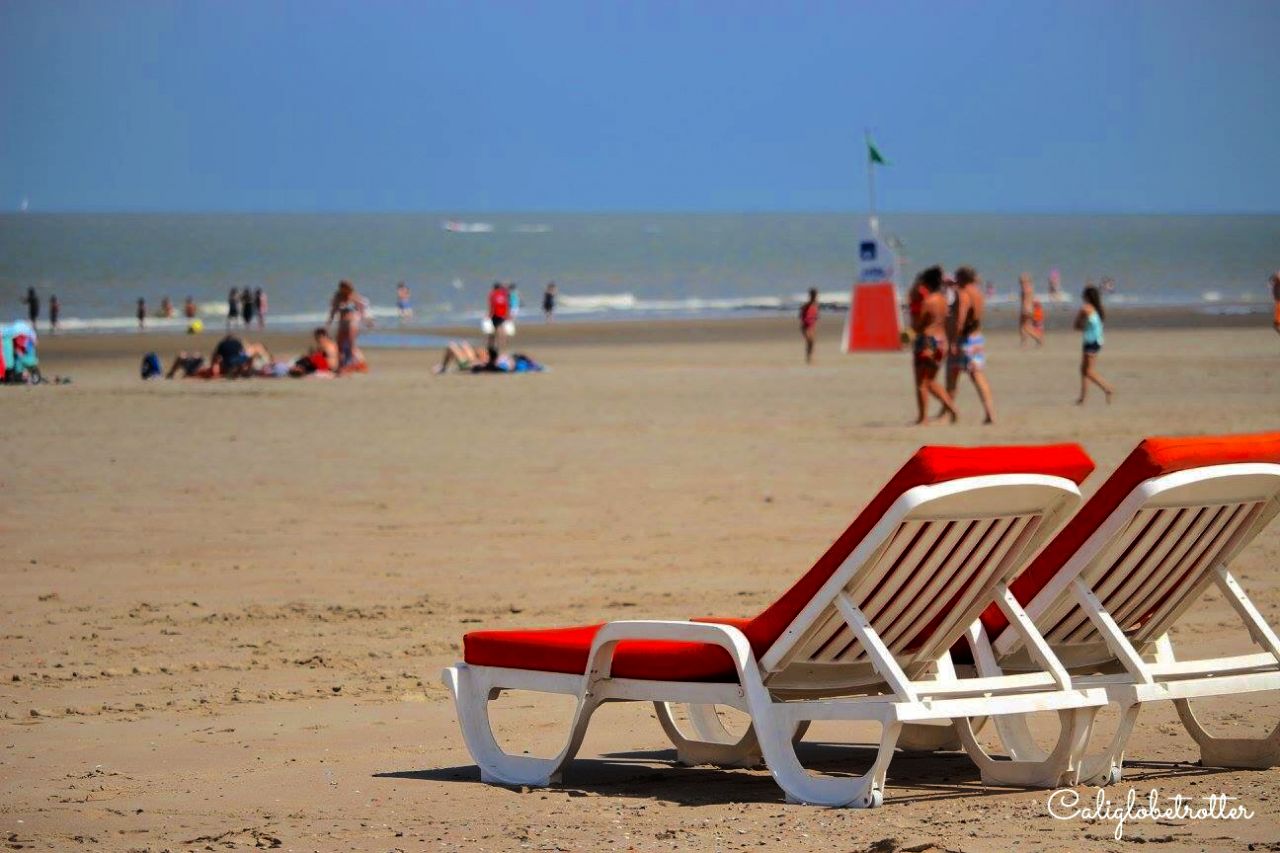 The minute my feet slide right into the soft and smooth sandy beach, I was transported back to California and there were endless seashells decorating the soft sand. For the time being, I was in my happy place. I almost felt like I was home.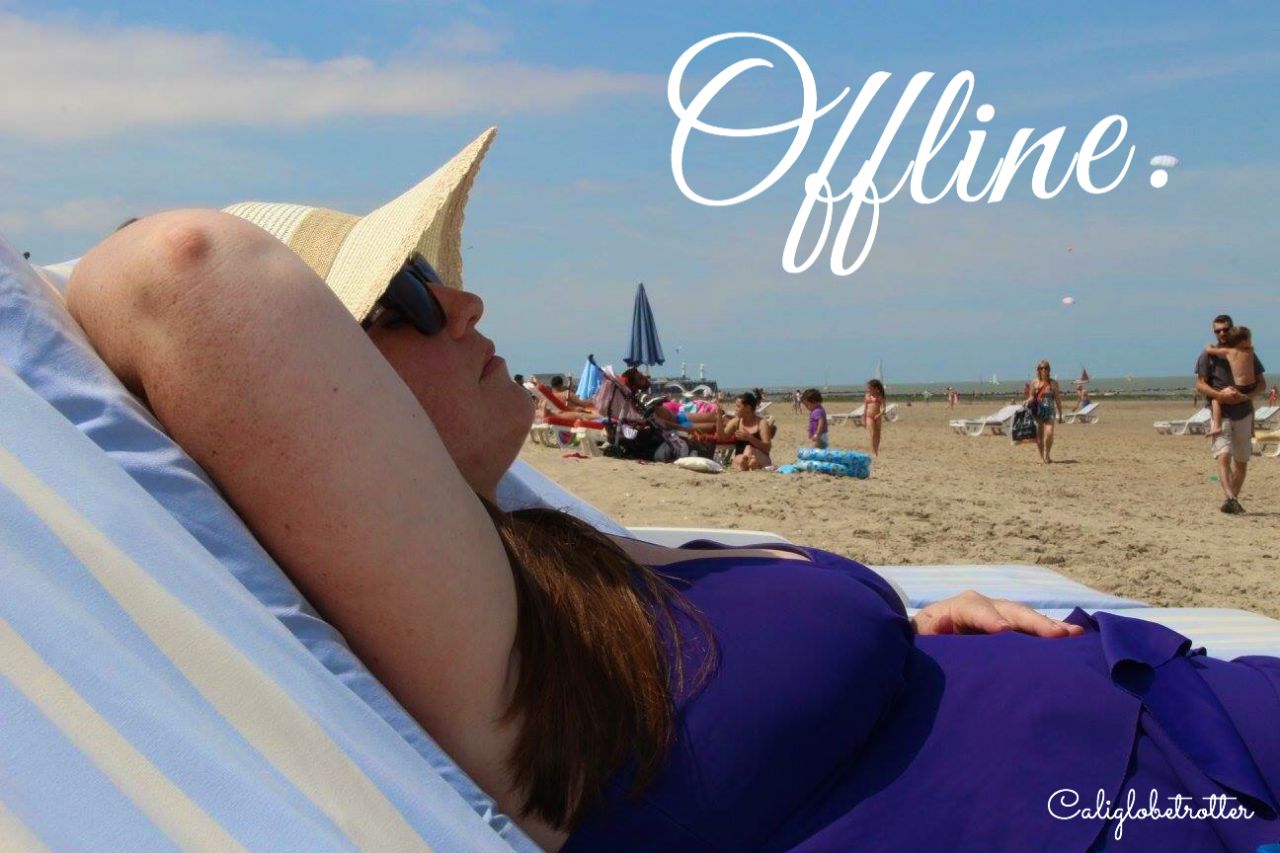 It was just what the doctor had ordered. Minus the Palm Trees.
We plopped down on our beach lawn chair, changed into our bathing suits and broke out the wine picnic I had brought along for the day. We snacked on cheeses, salami, cherries, crackers and sipped on a cool Riesling wine. It was the first time I had ever actually tried to pair a wine with such snacks as this is a new hobby I am taking the time to learn more about. After all, I do love a good wine.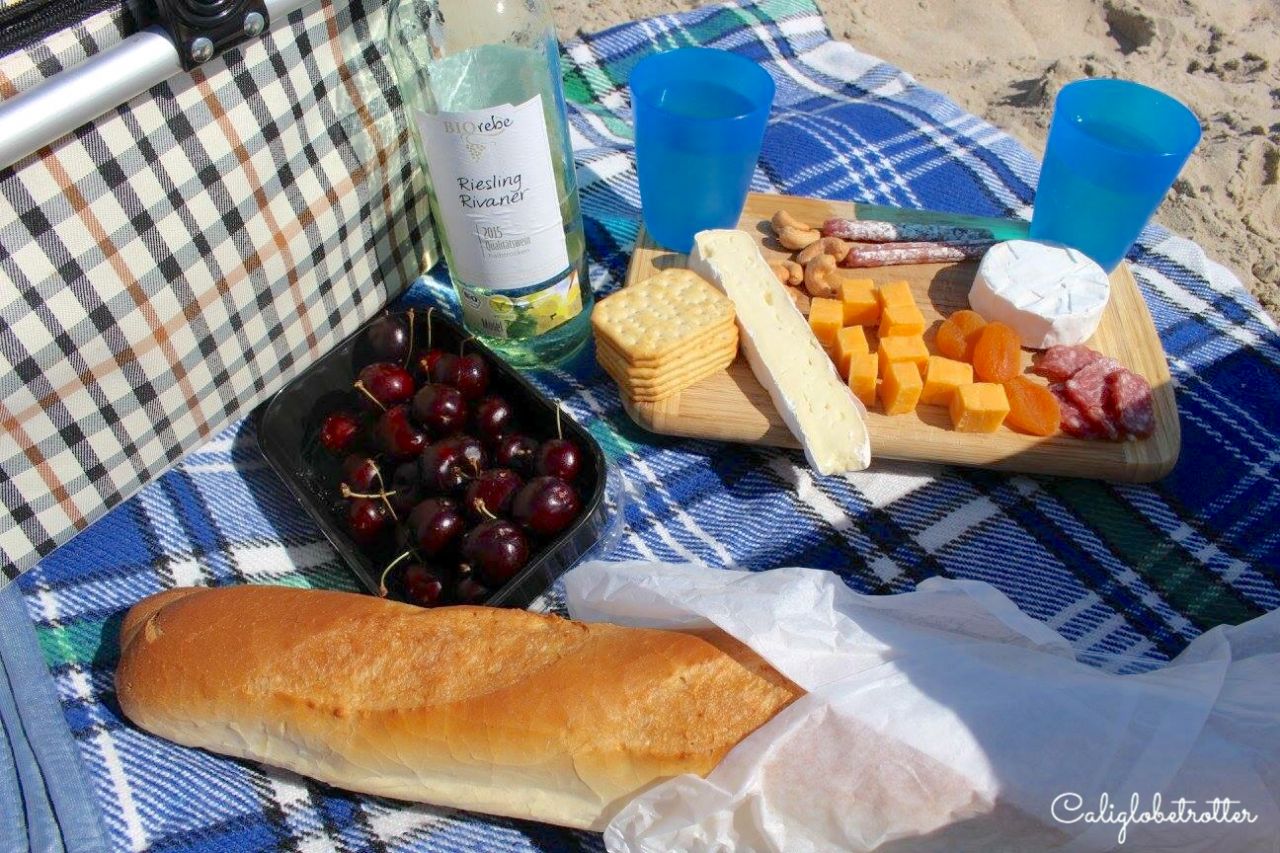 People pranced around the beach flying kits, playing Boules, soaking up the sun and swimming in the ocean. Off in the distance you could see the Blankenberge Pier built in 1933, which unfortunately we didn't have enough time to check out. Out on the sea, you could see large shipping cargo ships sailing away, as well as white sail boats sailing off into the distance.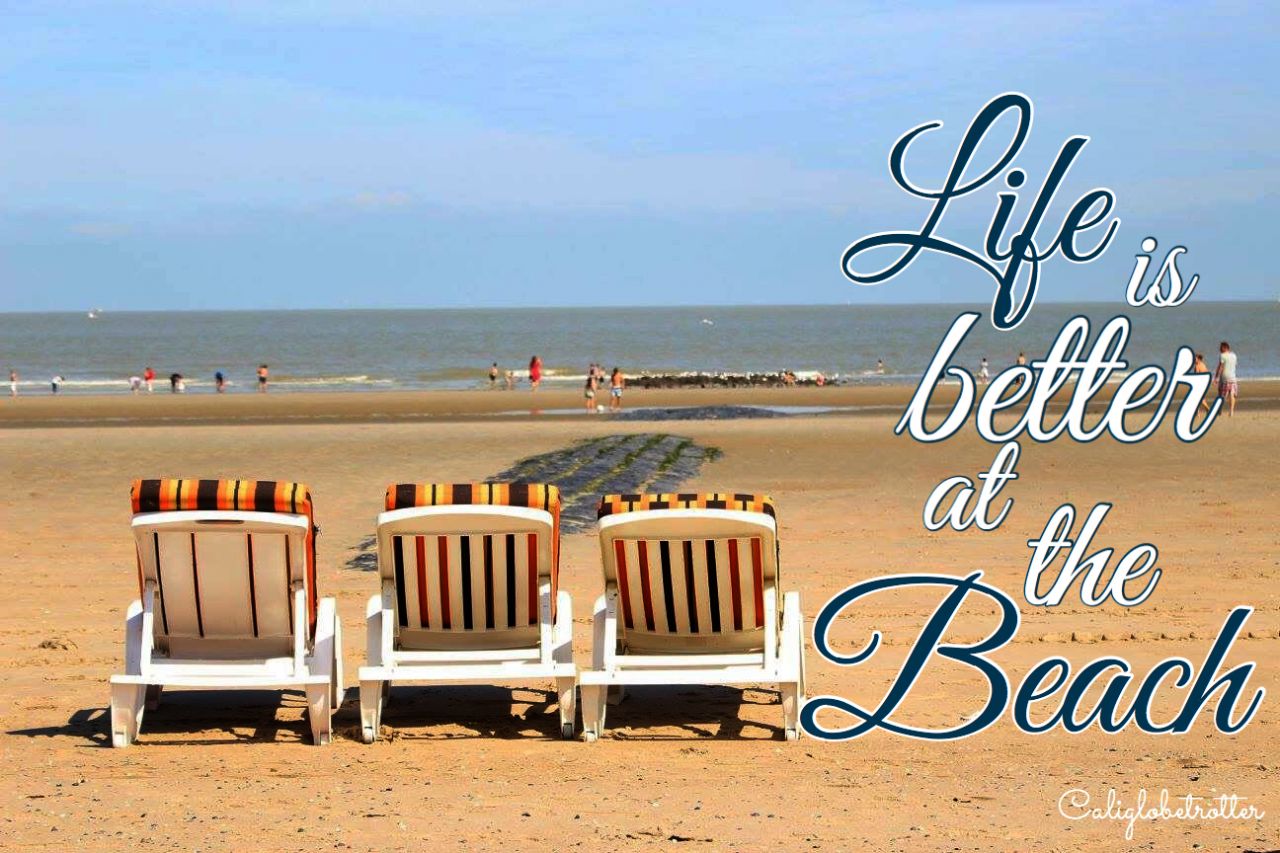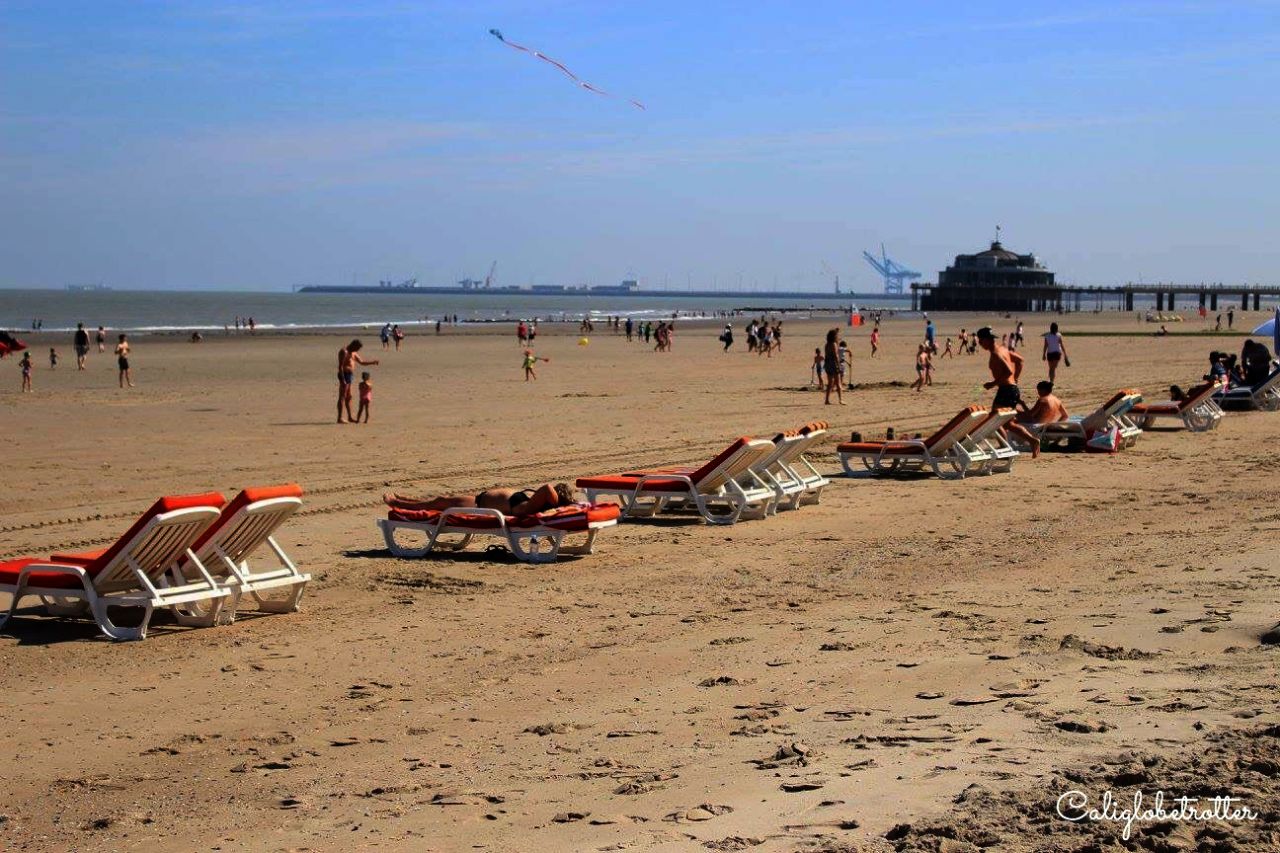 For three wonderful hours, I was in pure heaven. Blissfully taking in every.single.moment, not wanting it to end. At the same time, I was terribly sad with the realization we only had a few hours as we didn't expect it to be so wonderful. We have agreed to make this quite Belgian Coastline our annual summer beach trip.
Besides the amazing views and so typically European beach feeling with the huts and umbrellas to rent, I absolutely loved how it didn't feel overly crowded even with the large amounts of people there. There was still plenty of elbow room where you weren't being taken over by surrounding beach-goers. It was the right amount of peacefulness I needed after feeling homesick. It was honestly a nice surprise!
What not to miss in Blankenberge: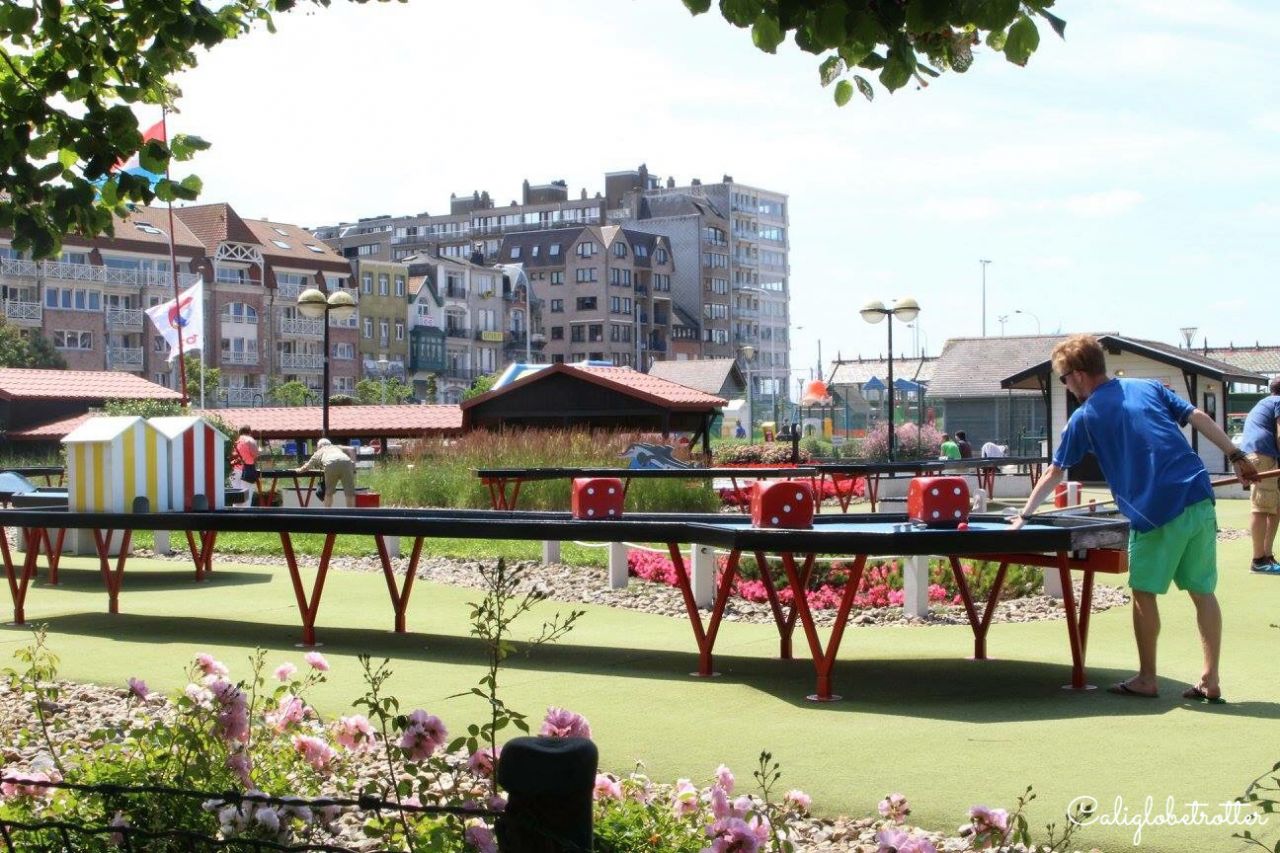 If you're interested in visiting Belgium and are looking for more information, I highly recommend using the DK Eyewitness Travel Guide! Without these guides, I would be lost! This is my travel Bible!
Disclaimer: This post contains affiliate links. If you click on one and make a purchase, I might make a little extra spending money, at no extra cost to you. As always, all opinions are my own and these products/services have been found useful during our travels and come highly recommended to you from yours truly!
Other beaches near Blankenberge:
De Haan –  a beach cherished as one of the most attractive beach resorts
Zeebrugge – a commercial port which also has a popular beach with a 1960s submarine at the Seafront Zeebrugge.
De Panne – a relaxing beach with old-fashioned changing cabins and home to the popular Plopsaland theme park for children.
Oostduinkerke – a beach famous for its shrimp fishing via horseback
Liked this post? PIN IT FOR LATER!!
Save
Save