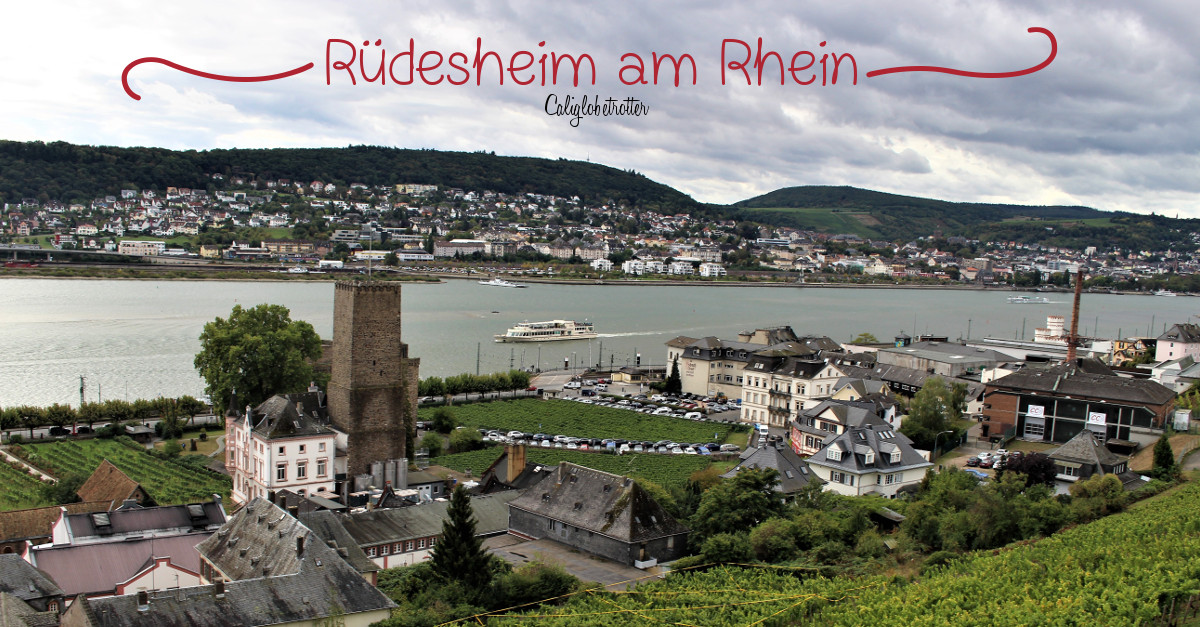 Disclaimer: This post contains affiliate links. If you click on one and make a purchase, I might make a little extra spending money, at no extra cost to you. As always, all opinions are my own and these products/services have been found useful during our travels and come highly recommended to you from yours truly!
Along the picturesque, winding river of the Rhine, just an hour from Frankfurt, you'll find the enjoyable historic town of Rüdesheim am Rhine surrounded by fields of vineyards, producing the region's most famous wine, Riesling. This region of Germany has produced wine here since the time of the Romans and Rüdesheim am Rhein is the gateway to the Upper Middle Rhein Valley UNESCO World Heritage Site. Come along with us as we explore the area via chair lifts with picturesque panoramic views and wine!
Want to Visit This Darling Town? PIN IT FOR LATER!!
This article is now available as a mobile app. Go toGPSMyCity to download the app for GPS-assisted travel directions to the attractions featured in this article!
How to AVOID Looking Like a Tourist in Europe
Schloss Johannisberg – The World's First Riesling Winery
Rüdesheim am Rhine lies on the east bank of the Rhine River slightly before reaching the Loreley. Just a few kilometers past the town, the river was once so un-navigable because of rapids and sandbanks that the goods on the ships were unloaded in Rüdesheim before being taken to Lorch and put back on to ships there. Because of this reason, Rüdesheim became a wealthy town.
Today, it is a popular tourist destination in Germany for those cruising down the Rhein River by boat, people biking or driving along the Rhine all looking to experience a time long gone and is one of the most popular small towns in Germany, though not entirelz one of the prettiest places to visit in the region. Unfortunately, Rüdesheim am Rhein wasn't one of the lucky towns to survive WWII without damage. The town sustained severe damage and today, you can easily see where buildings were hastily rebuilt and don't fit it with the aesthetics of the town, but nonetheless, there are still plenty of cute corners and lanes to take a stroll down, making it still one of the BEST Day Trips from Frankfurt!
The Rhein region of Germany is by far one of the most popular winemaking towns in Germany for it's rolling landscapes lined with vineyards known for their Rieslings and Pinot Noirs, cute little half-timbered towns dotting the region and a plethora of castles following the river every few miles.
What can you do in this tiny cobbled-stoned town you might ask?
To begin, you can enjoy the region's most famous wine, the Riesling at a Winegarten. This is certainly a garden I can wrap my head around! You'll be hard pressed to find a biergarten in this town! Throughout the town, you'll come upon many places to sample the local wines, some even offering 5 tastings for 5€ in an old wine cellar. 
Take a ride through the town and surrounding vineyards aboard the Winzerexpress, which has been an attraction in the town since 1978! All aboard!!! You'll find many of these adorable tourist trains in more and more towns in Germany, offering an easy way to see many of the main attractions by meandering through the towns, which also provides commentary.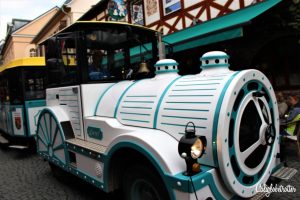 Stroll up and down the most picturesque alley in all of Germany: Drosselgasse which is lined with bars, restaurants and wine taverns selling freshly pressed wine! This is the most popular street in the town and for good reason: it's incredibly picturesque and it's here that you can get a bit of that pre-war charm.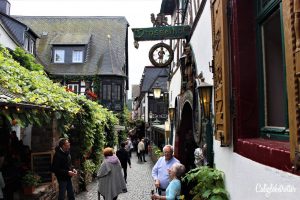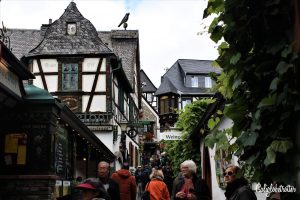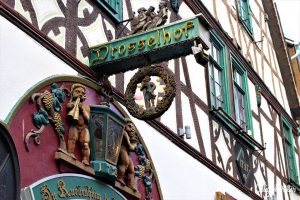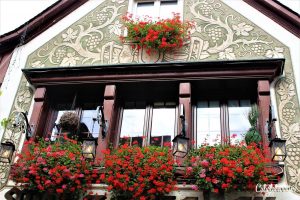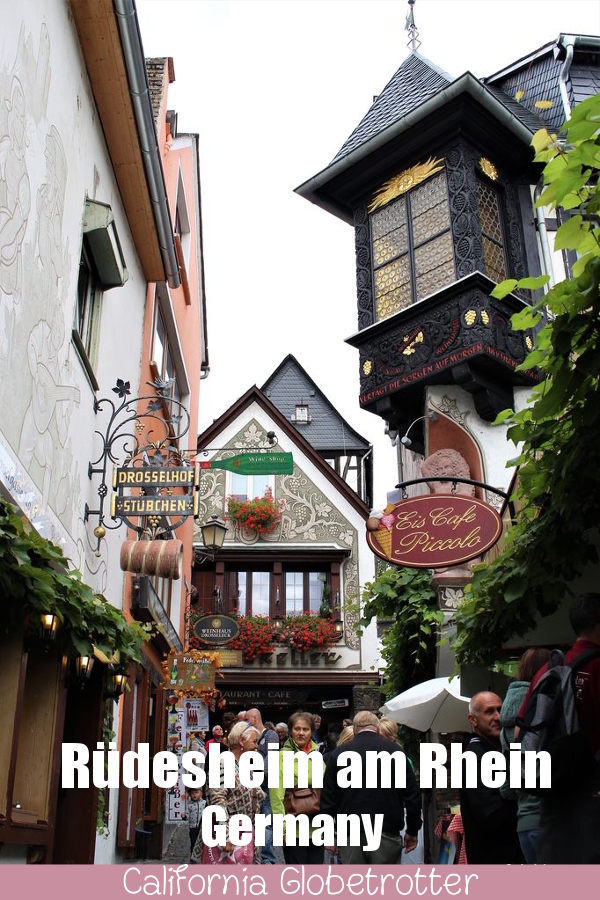 Either end of Drosselgasse will lead you to main portions of the town. Heading downwards, you'll eventually end up along the Promendade, lined with restaurants, cafes, bars and super touristy shops, a trend that has lasted since the 50s, at least! I highly recommend walking the entire length of the main Promenade as you'll not only have some nice views of the town, backed by vineyards but you'll eventually make your way either to the Vinothek Rheinwelt Rüdesheim in one direction, or the Rüdesheim Weinprobierstand (wine tasting stand) in the other direction.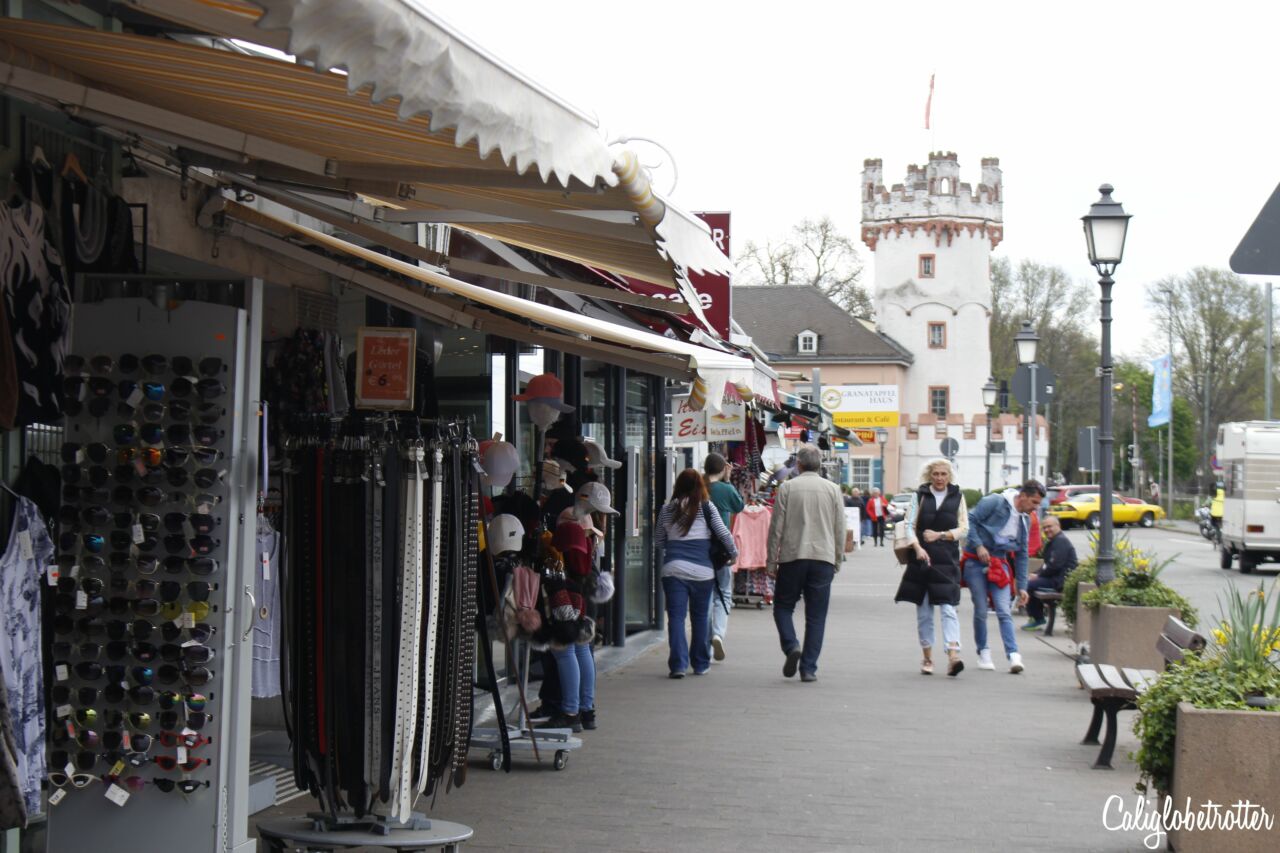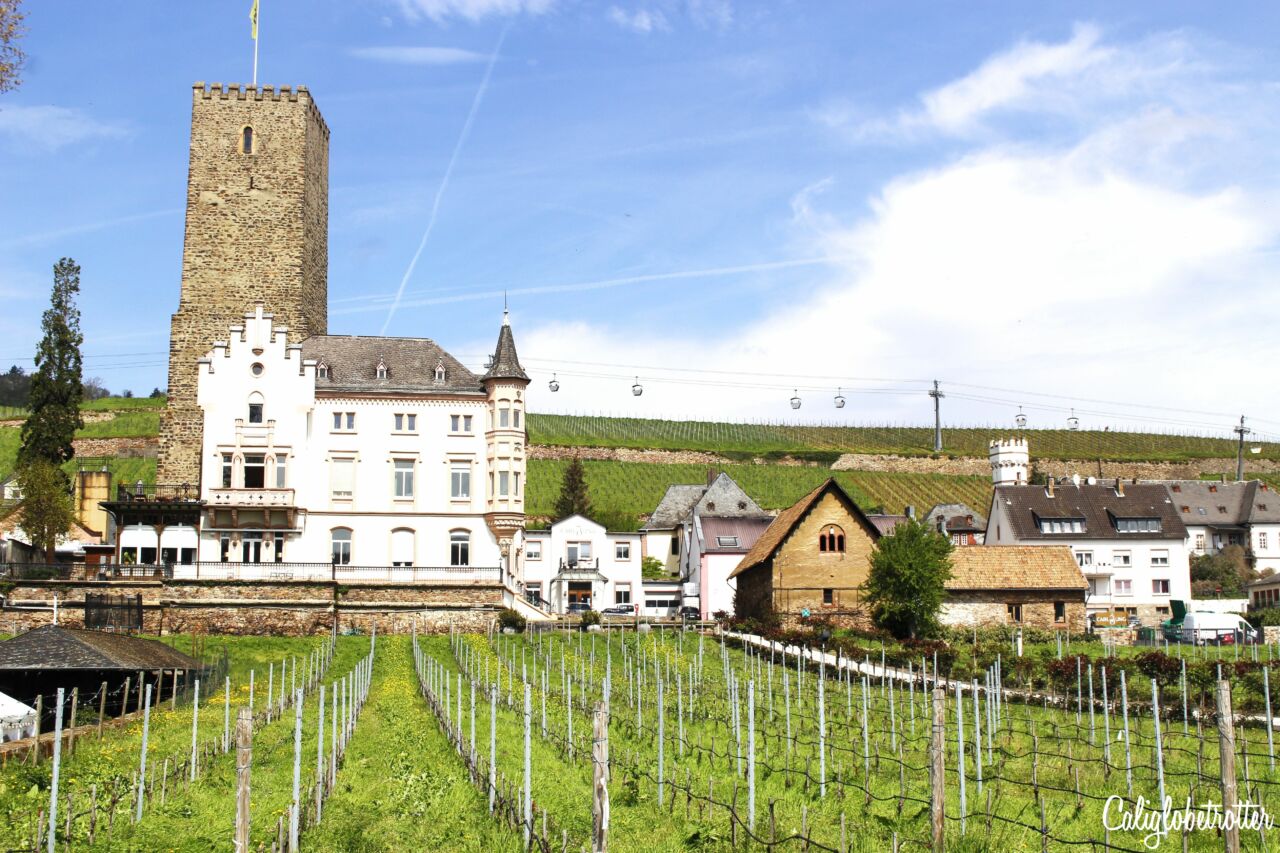 Heading up Drosselgasse and you'll eventually come to the main thoroughfare of Rüdesheim, lined with more shops, cafes and restaurants. However, no matter where you go, you'll be shoulder to shoulder with dozens of other tourists, especially during peak season.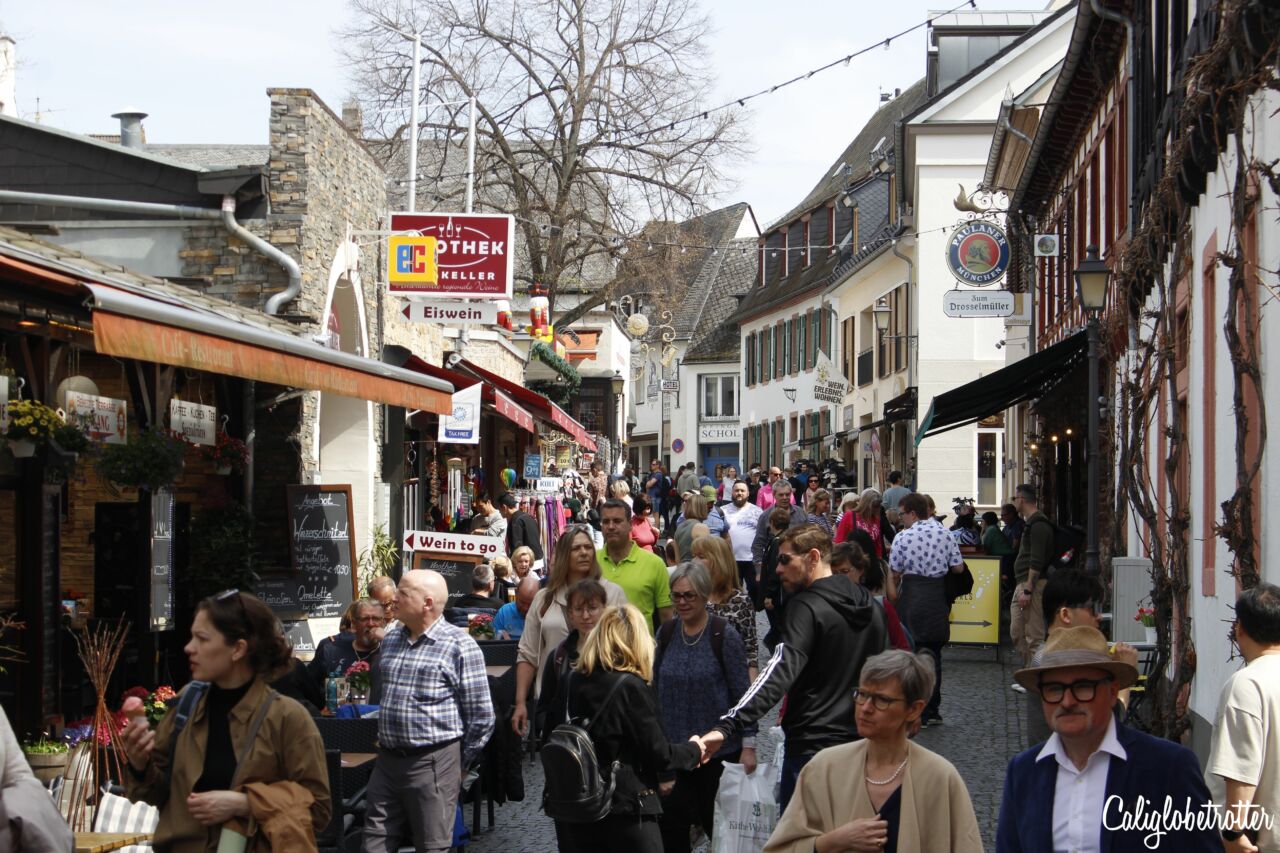 Stop and enjoy a glass of Federweißer when in season, which is fresh wine which has been freshly fermented and can be a bit sparkling. Because of rapid fermentation, Federweißer can not be stored for long and should be consumed within a few days of purchase. However, it typically comes out at the beginning of September and is only available for a few weeks and is one of the most delicious things to drink in Germany. Get it while it's fresh! I look forward to drinking Federweißer every autumn and it's one of the best reasons to visit Germany in Autumn!
Enjoy one of the delicious looking Baumstreizels which is a doughy round piece of heaven, most commonly coated in cinnamon and sugar, but there is a flavor for everyone! These are typically found at Christmas markets as well as at many other festivals throughout Germany, the Czech Republic and more.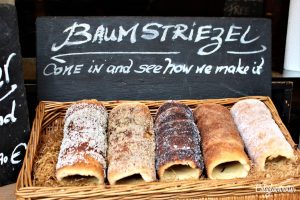 Check out the old aristocratic residence of Brömser Hof which was built in 1542 which today houses the mechanical musical cabinet. I seriously couldn't get over how incredibly picturesque this historic house was, which even had a vintage car sitting in front of it. I still can't get over the Disney-esque turreted tower which looks straight out of a fairy tale book!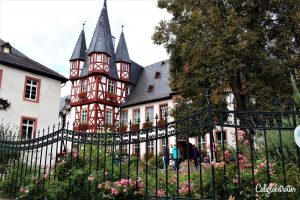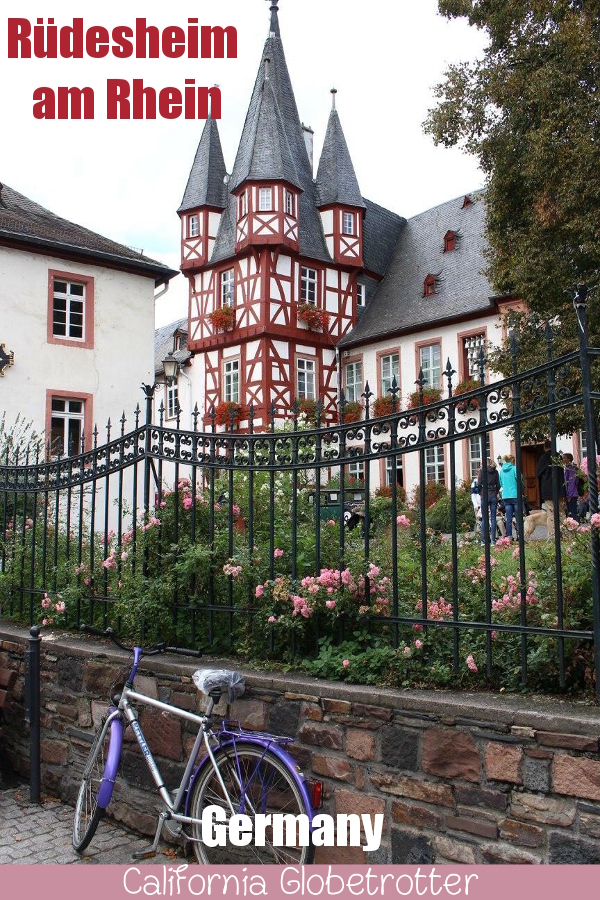 Also take a gander at the Winzerhof next to the Brömser Hof. This is where the Rüdesheim Christmas Market is located which looks absolutely magical which I would looove to visit one day!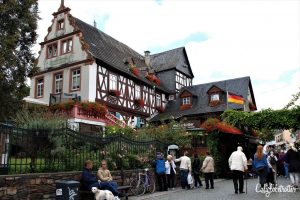 When in Rüdesheim, be sure to try one of the local drinks the town is famous for. And no, this time, for once in my life, I don't mean wine. No this time, be sure to try the Rüdesheimer Kaffee. It's a coffee served in it's very own special coffee cup, with a large shot of Asbach Brandy which is flambeed, topped with a dollop of whipped cream and chocolate sprinkles. This iconic coffee was invented directly here in Rüdesheim by Hans Karl Adam in 1957 and the Ansbach Brandy is locally produced nearby. You can find this special coffee in every coffeehouse in Rüdesheim.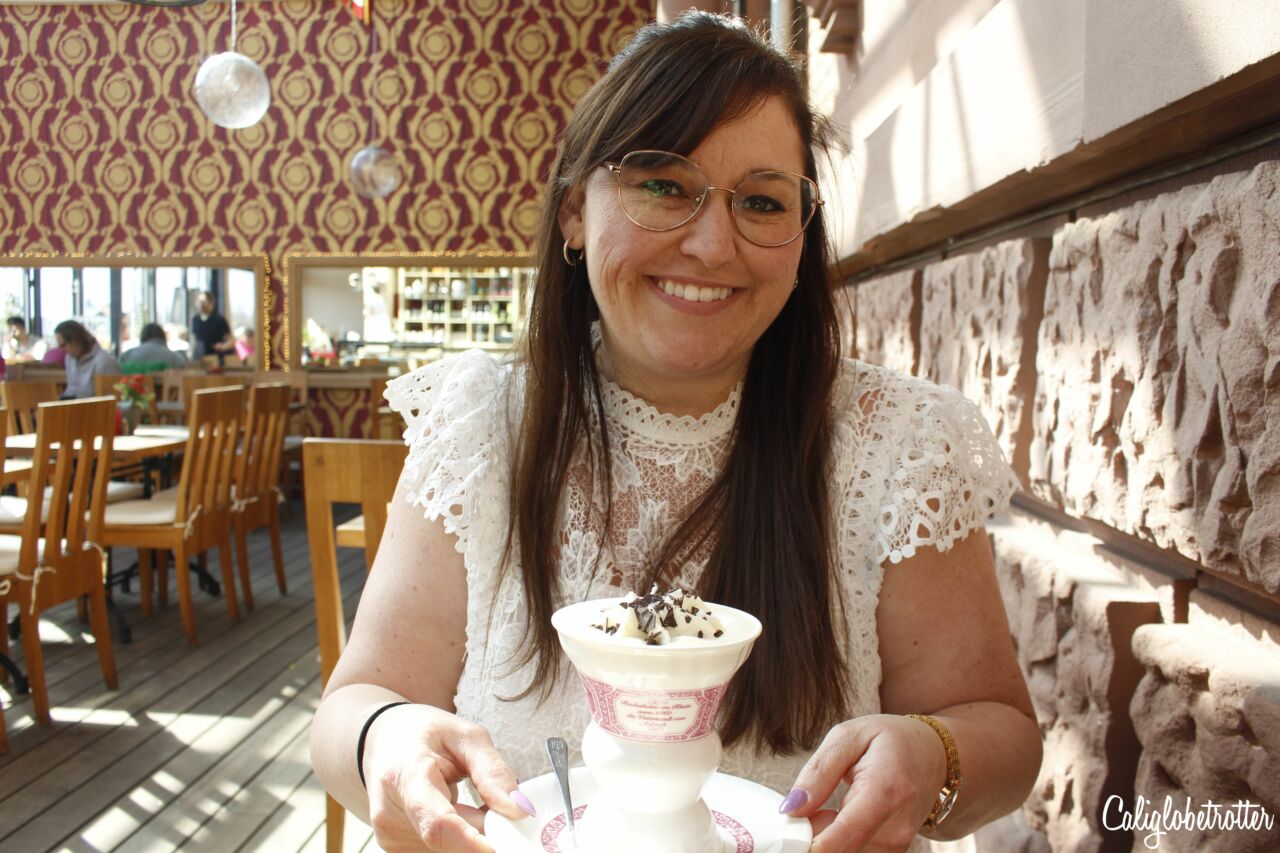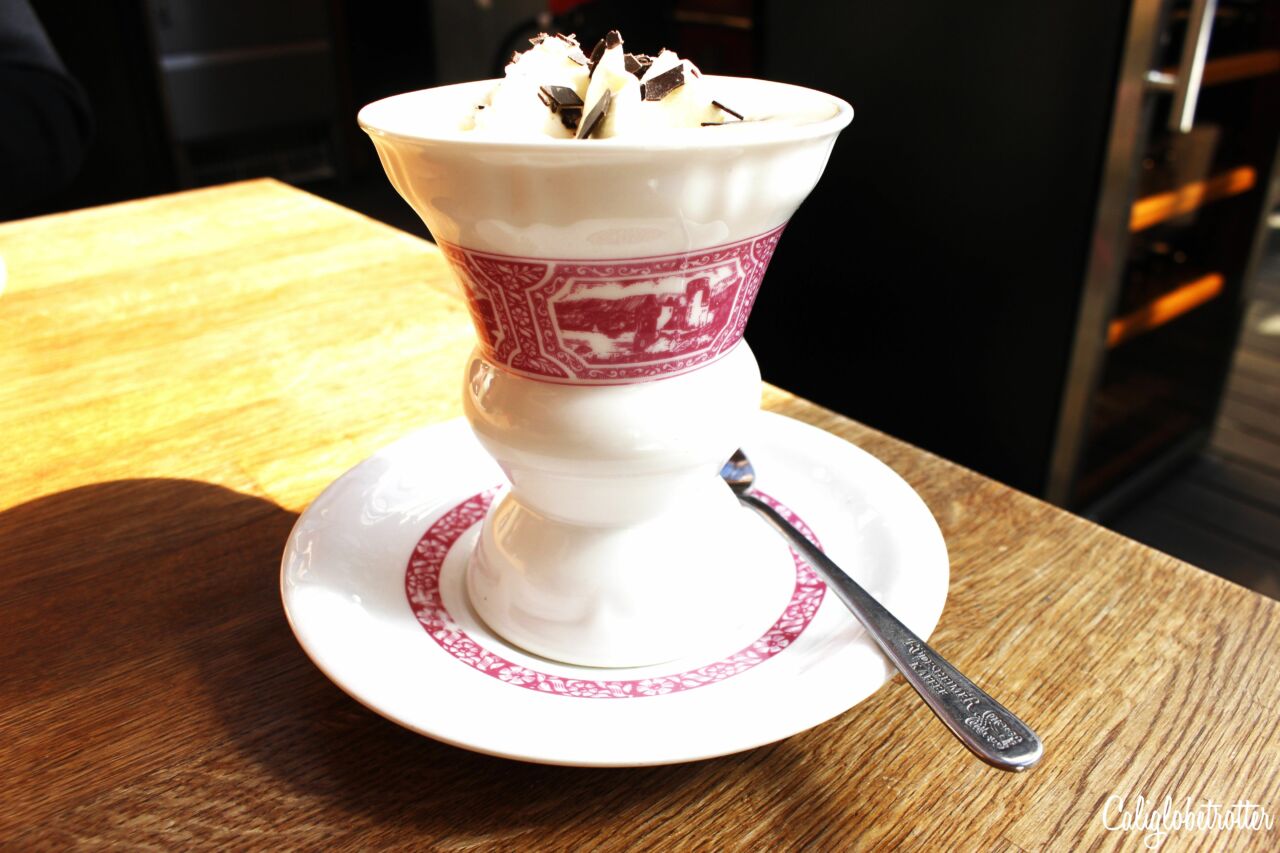 Take a ride up the Seilbahn in a cable car fit for 2, soaring above lush vineyards. The journey takes between 5-10 minutes and each cable car is quaint and cozy enough for only two people. On this day, I had underestimated just how chilly it would be with cold air blowing at you. But the views over the surrounding valley were absolutely breathtaking!
**TIP: don't stand in the long line to buy tickets when there is a machine directly in front of the building!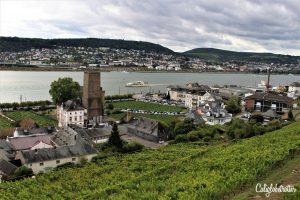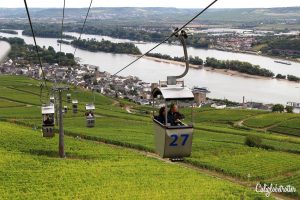 Learn some of Germany's history by visiting the Niederwald Monument which is perched above the vineyards overlooking the town of Rüdesheim. The monument, a statue of Germania, symbolizes the unification of the German Empire and commemorates foundation of the German Empire after the Franco-Prussian War in 1871.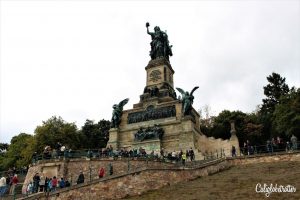 Enjoy the views from the top over the Rhine Valley which has been producing wine here for over 2,000 years. That's a lot of wine when you think about it!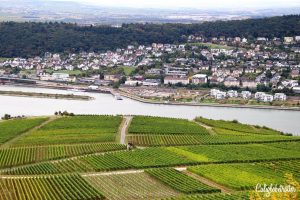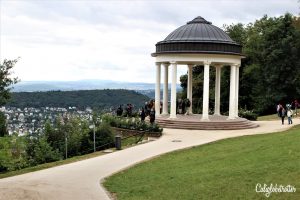 We walked around the small park and monument in about 30 minutes before catching the next cable car back down into town. 
If you're looking for great wineries in Rüdesheim to visit, then consider popping over to George Breuer Winery, an easy walk to on the edge of town. The Georg Breuer Winery specializes predominantely in dry Rieslings but also have a few Pinots and lighter Burgundies. I was invited to a tasting at their winery by BottleStops during a Christmas Wine Tour of the Rheingau.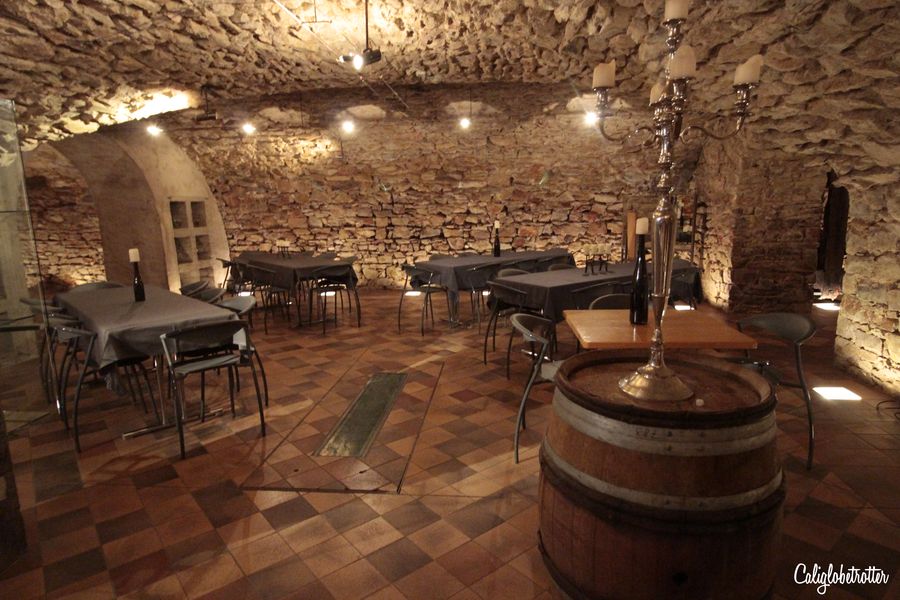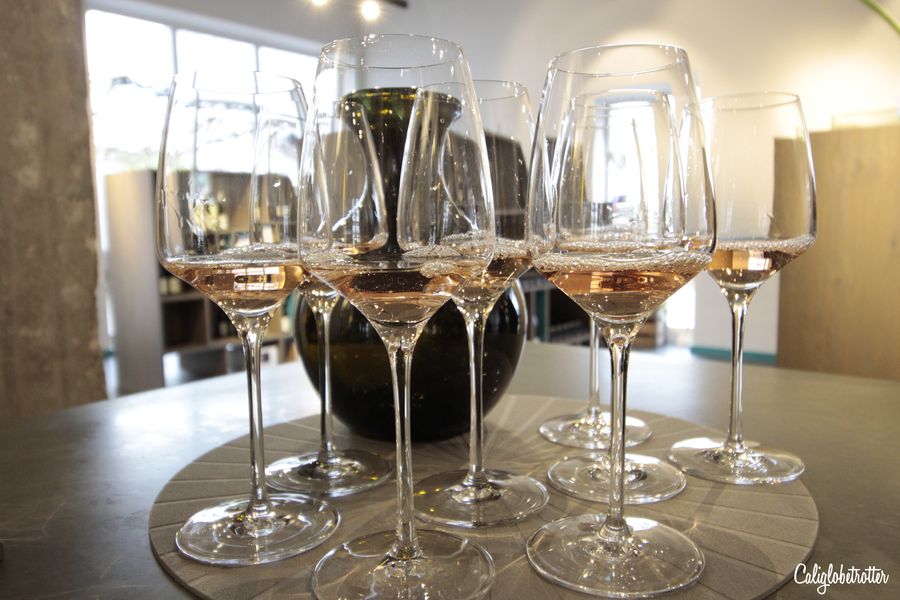 If you're looking for a great place to eat and want to pair your wine with your lunch or have a wide variety of samplings of local wines, then make your way over to Rheinwelt which has over 160 wines for 80 wineries in the region and with a few coins, you can sample whichever wines pique your interest!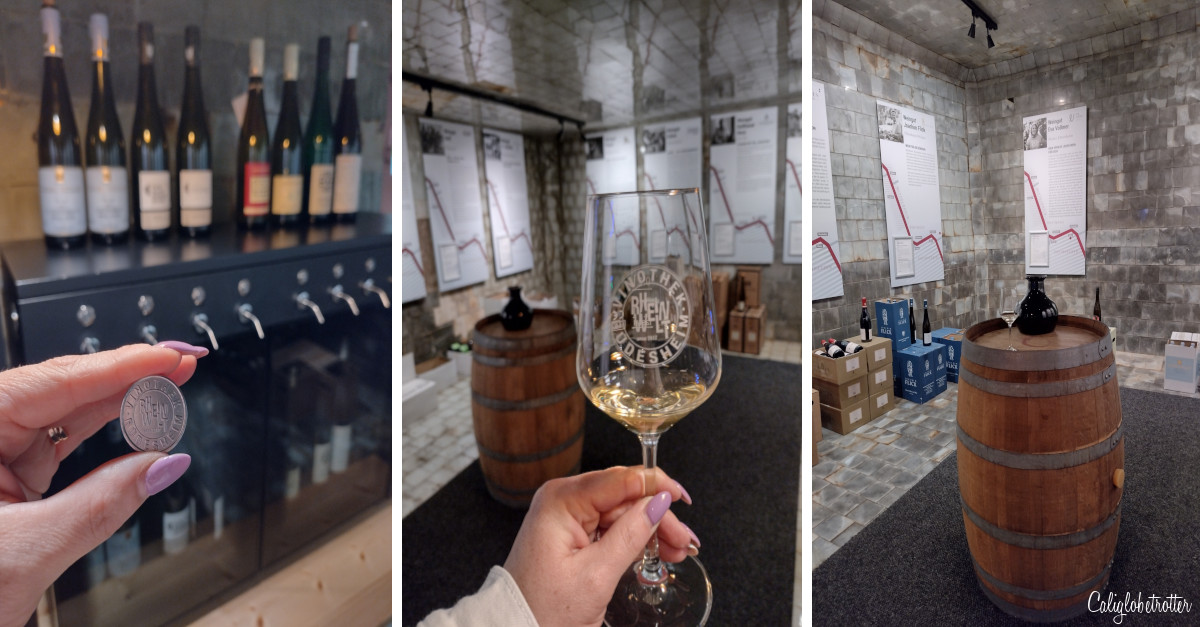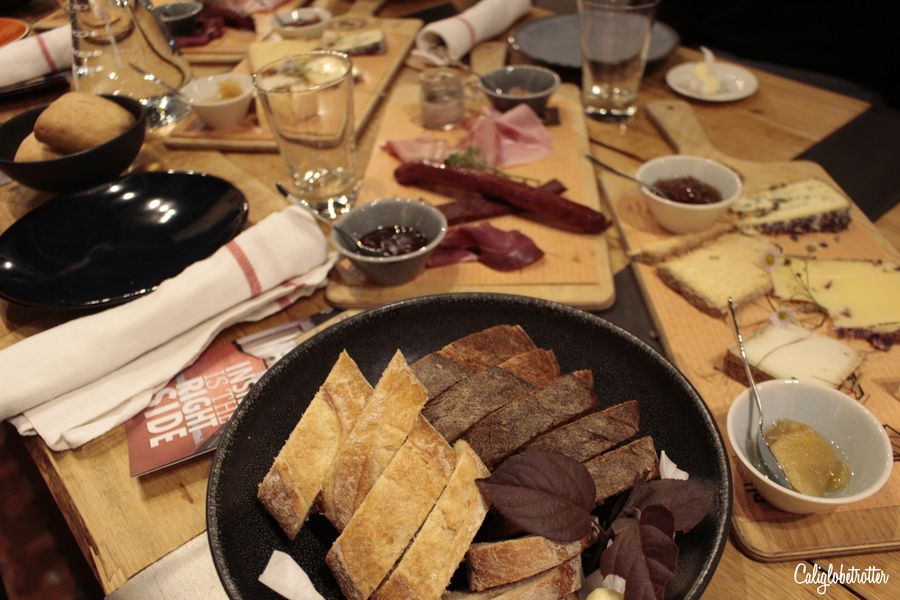 And be sure to keep your eyes peeled for the Rüdesheim Weinstad (Wine Stand) not far from the city center. It's a great place to sit outside (weather permitting) and enjoy some local wines in a cute spot!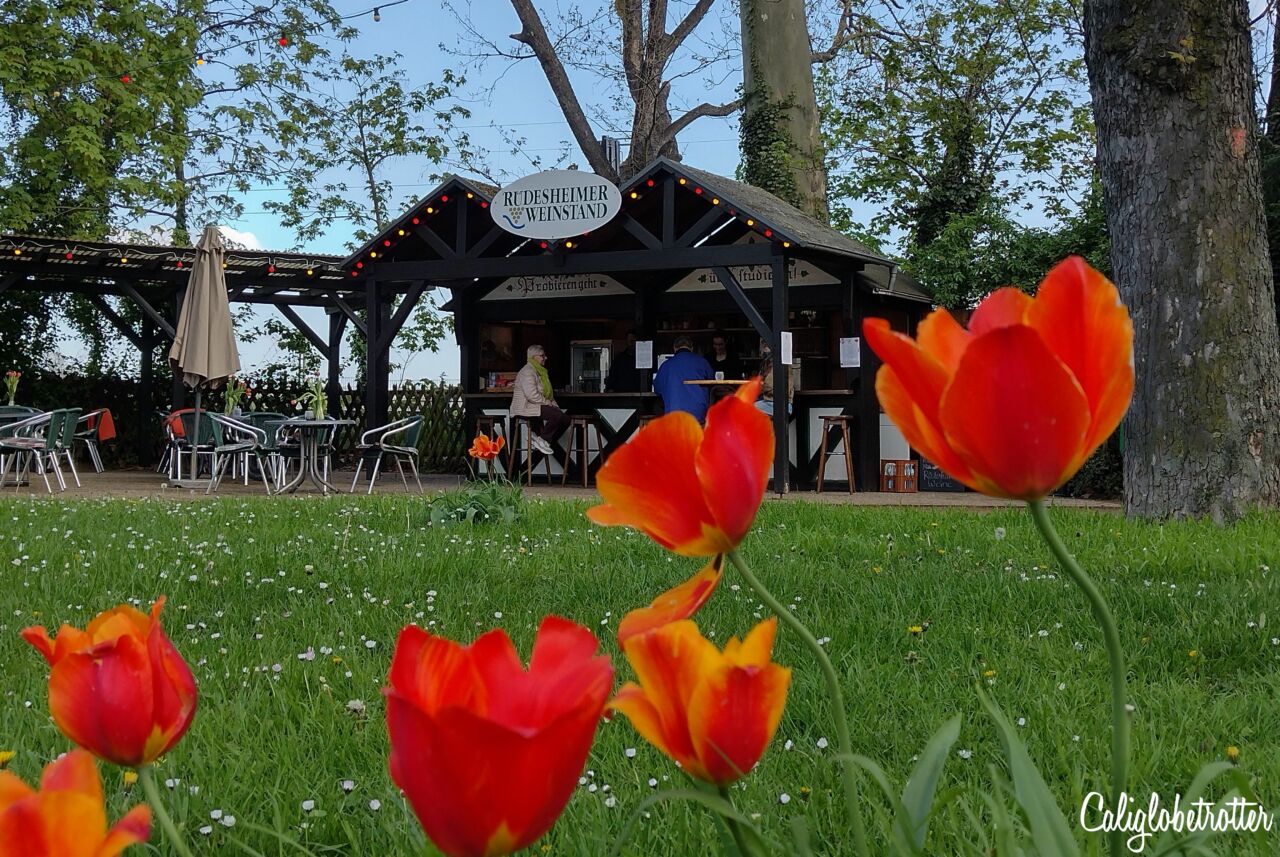 Where to stay near Rüdesheim am Rhein: As we would be visiting both Rüdesheim am Rhine and Bacharach, we opted to stay in the middle of both at the cute little B&B Altes Rathaus ⭐⭐⭐ in Assmannshausen. The hotel is actually an old city hall building directly located along the Rhine River!
However, after a second visit, we chose to stay directly in the heart of Rüdesheim, at Hotel Lindenwirt. The exterior of the hotel is overflowing in old world charm and straddles the most picturesque alley in Rüdesheim, Drosselgasse. The hotel and restaurant and location were all top notch, though the interior of the rooms need a bit of modernizing. Overall, it was a great place to lay our heads!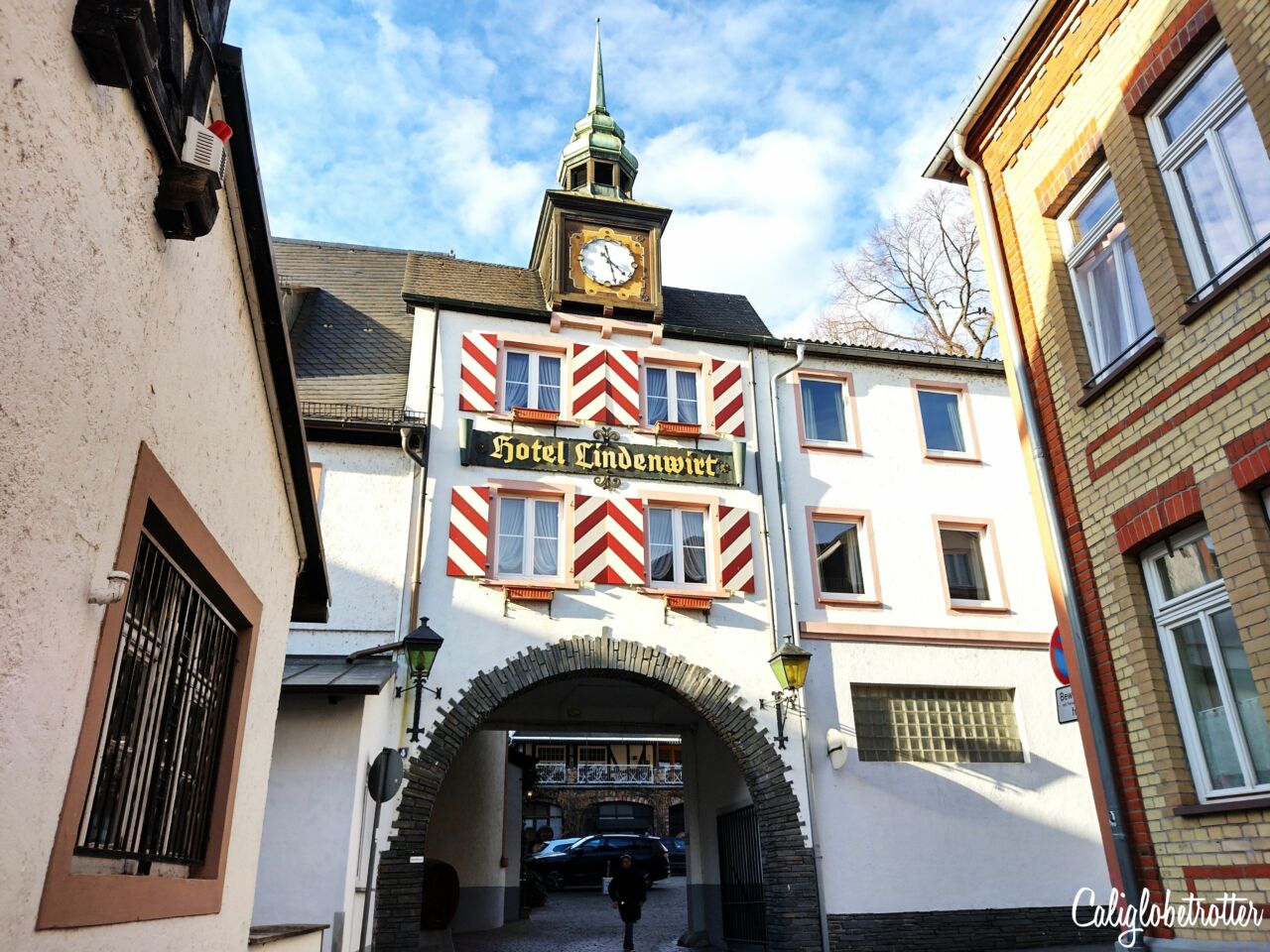 Overall, Rüdesheim am Rhein is one of the top places to visit in Germany and a visit will definitely leave you wanting to explore more of Germany's half-timbered towns!
If you're interested in visiting Germany and are looking for more information, I highly recommend using the DK Eyewitness Travel Guide! Without these guides, I would be lost! This is my travel Bible!
Disclaimer: This post contains affiliate links. If you click on one and make a purchase, I might make a little extra spending money, at no extra cost to you. As always, all opinions are my own and these products/services have been found useful during our travels and come highly recommended to you from yours truly!
Things to do in the Rhine Valley:
The Delectable Town of Bacharach
Further Ahead & Worth The Visit:
Cochem & the Reichsburg Castle
Liked this post? PIN IT FOR LATER!!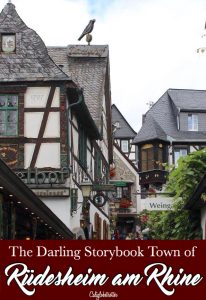 Save
Save
Save
Save
Save
Save
Save
Save
Save