1. Booking Your Flight
The sooner you book your flight the better. I recommend not booking your ticket at least than 3-4 months out, if not more. The farther out you book your trip, the more likely it is your flight will be cheaper. The closer you wait, the more it will jump! Germany has two big tourist seasons: summer (July-August) and then winter (December). Try to book a bit before or after these months.
September is also a big tourist season, thanks to Oktoberfest. Any attempt to come during this time and you will pay hefty prices for airline tickets and hotels, especially anywhere near Munich.
These are some of the airlines I use:
For airline search engines:
2. Traveling by Train
A COMPLETE Guide to Using the Deutsche Bahn in Germany!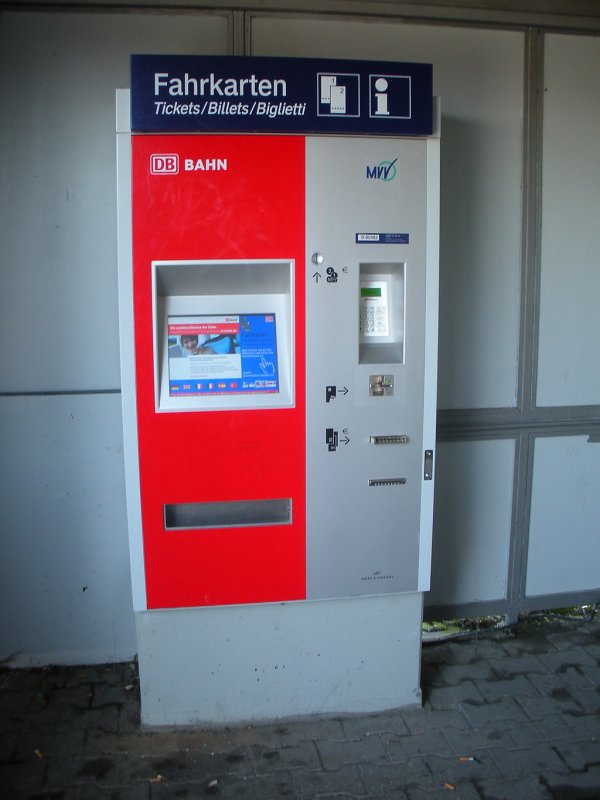 DeutscheBahn is Germany's pride an joy. Check out their website for prices for tickets in any language.
Sometimes, you can find really good deals in the Latest offers section. We once got a super good deal from Regensburg to Budapest for 100 € each round trip on New Years weekend!
For traveling by train WITHIN Germany, I generally think it's easier to go to the machines in the main train stations to buy you ticket.
Each state in Germany has their own special Ticket. In Bavaria it is called the "Bayernticket" (Bavarian ticket) and you can have up to 5 people per ticket starting at 23€ and an extra 5€ per person on the ticket. The ticket is good all day, anywhere in Bavaria, as many times as needed! Monday-Friday the ticket is valid from 9am until 3am the following day. On the weekend, its good for the entire day. Each passenger must sign the ticket.
*** Helpful hint: You can always find people standing around the machines, asking if they are using the BayernTicket (or whichever state you're in) and hoping to join in on someone else's ticket. This is very common since it is the cheapest way to ride the trains. Don't be shy to ask if someone is heading to Munich or Nuremberg – then you can divide the price of the ticket between how many people are riding on the ticket!***
Unfortunately, with these tickets, you CAN NOT take the ICE trains (the super fast ones!) You must take only the regional trains.
Again, these tickets are only valid within the state you bought it in. For example, if you bought the Bayernticket, you can not use it to go to Baden-Württemberg. You have the following 3 options:
1. You can buy a normal ticket from one destination to the next, but this is the most expensive offer. You might find special offers for the weekends!
2. You can buy the Bayernticket + a Baden-Württemberg ticket (or whatever states you are visiting) separately and change trains at the border of the states.
3. You can also buy the Quer-durchs-Land-Ticket which is good for traveling through the whole of Germany, only on regional trains!
Also, check your local main station for any special offers they might have! In Regensburg, there is a special deal to go from Regensburg to Prague and back only for 43 € per person with the Alex Train.
3. Traveling by Bus
I generally do not/have not traveled yet by bus throughout Germany. Although I do see many bus companies driving around Germany which offer cheap tickets.
**My personal secret** Once on the bus, sit in the seats that are facing backwards and not the front of the bus. Bus drivers can sometimes be jerky stop-a-holics and I find myself sliding and falling out of my seat. I have recently discovered this does not happen when facing backwards!
4. Traveling by Car
First off, if you moving to Germany and not with the army, then your American license is only valid for 6 months. Anything longer than that and you must convert it into a German license. However, if you are staying longer than six months but less than one year, you can apply for a six month extension.
Now, if you are traveling to Germany from another EU country, your license will never need to be transferred into a German license.
You can simply exchange your license if you come from Canada or the U.S. states of Alabama, Arizona, Arkansas, Colorado, Delaware, Idaho, Illinois, Iowa, Kansas, Kentucky, Louisiana, Maryland, Massachusetts, Michigan, New Mexico, Ohio, Oklahoma, Pennsylvania, Puerto Rico, South Carolina, South Dakota, Texas, Utah, Virginia, Washington State, West Virginia, Wisconsin and Wyoming.
If you come from Connecticut, Florida, Indiana, Minnesota, Mississippi, Missouri, Nebraska, North Carolina, Oregon, Tennessee or Washington D.C. you will need to take the written test, but not the driving test.
In order to get a German driver's license based on a license from any state in the USA, you must have had your stateside license for at least six months before coming to Germany. The German authorities may ask for some sort of proof of that.
If your license is any of the U.S. states not listed, you will most likely be required to take both the written and driving examination. There may be an extra requirement for a vision test, depending on which territory issued your current license.
Now, if you are driving by car into Germany from another EU country, don't worry about buying a Vignette because Germany doesn't use them. Their roads are free at the moment, but there is speculation that this may soon change, since many of the countries surrounding Germany require them.
Germany does require an emission sticker in some cities and towns when passing through "environment zones". If you are caught without a sticker, you could be fined €40.
Here is an extra link with more information about TRANSPORTATION in Germany with useful tips and info
5. Booking a Hotel
Just like my flights, I like to book my hotels far enough in advance that I can get super good deals on them. Especially if I am booking my hotel in an off season.
My favorite website for booking hotels in Germany are:
Generally, hostels and hotels are relatively cheap anywhere between 30-90 € depending where in the city center you stay. Usually, directly in the city center is naturally the most expensive, but you can find cheap deals. Try staying a 10-15 minute walk outside the city center and prices will generally drop a bit.
6. Eating Out
This definitely doesn't need to be expensive! You can easily find bratwurst stands anywhere in Germany which you can buy a as a sandwich or maybe even a Currywurst with fries.
A popular meal in Germany is the Döner Kebab which is a German Turkish pita bread sandwich stuffed with rotisserie lamb or chicken or sometimes a mixture of the two, with lettuce, tomatoes, onions and a choice of spicy or garlicy sauce.
Find any local bakery and you will be greeted with a variety of cheap sandwiches that you can also order to be a Panini or buy a simple pretzel, roll or pastry. Some will even have Leberkäse sandwiches. No it is not Liver cheese. Just try it! They are amazing and are served with sweet mustard or normal mustard. (You can even bake these at home!)
Most of these meals are 4 € and under!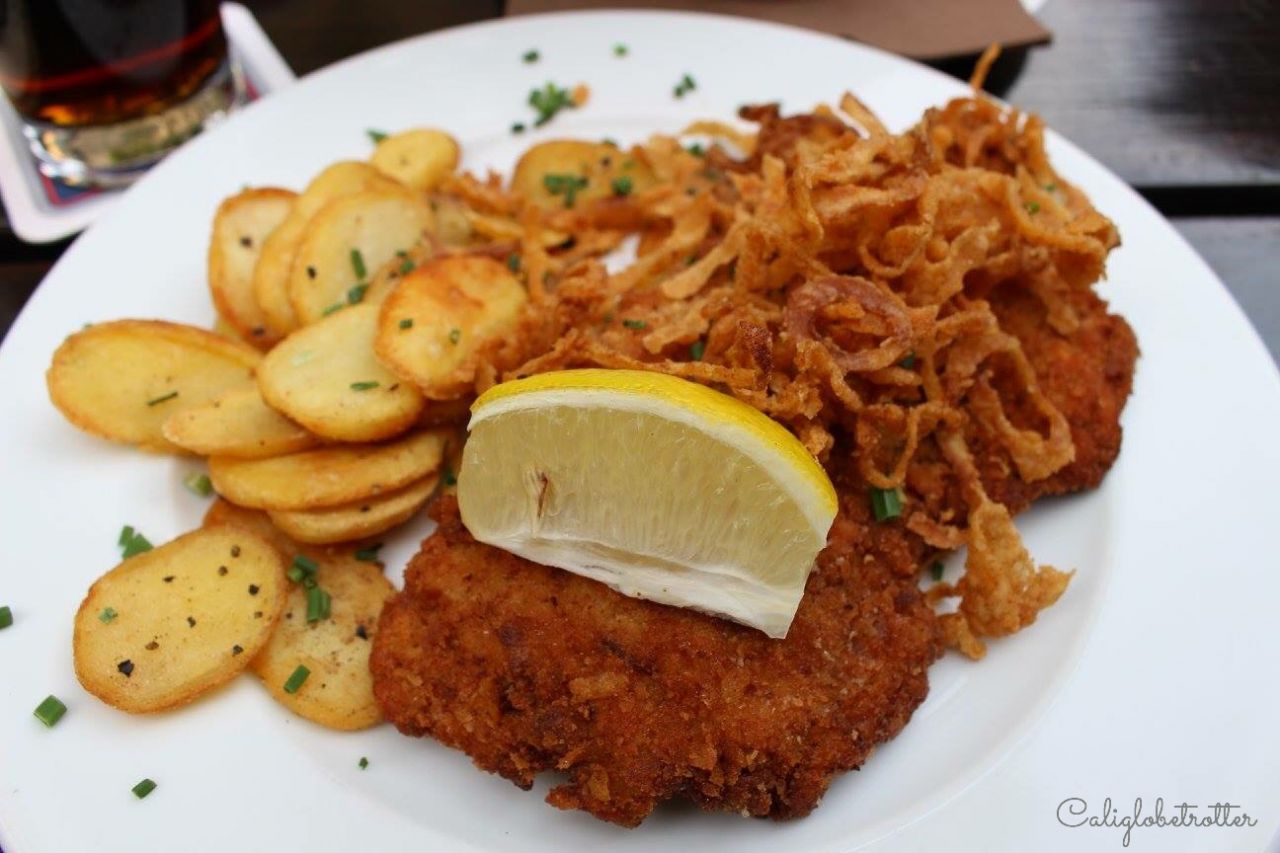 You can find typical German restaurants and beer gardens which all generally have the same meals – Schnitzel, Schweinebraten (Roasted Pork), Ente (duck) with Knödel (potato dumpling) and more. If you sit down at a beer garden, you will generally pay normal prices for a meal – anywhere between 10-15€ with a beer!
7. Bring Your Student ID!
Many museums, castles and other attractions all have a student discount if you have your student ID. Sometimes, they require you to be 24 years old or younger. If you as lucky as I am, my student ID does not have an expiration date or any date for that matter. This is nice because then I can lie about my age! BUT, sometimes, they will ask you for your date of birth and if you have to be 24, doing the math real quick might take some extra brain power!
8. Bring an Umbrella!
Never, ever leave your house without an umbrella in Germany. You just never know when its going to start raining! Even on the most beautiful hot sunny day, a storm can blow in at any minute and be gone in 10 minutes.
9. Ladies…DONT bother bringing a million high heels!
It's of no use unless you are a natural born EU citizen and somehow possess magical power to walk in stilettos on cobble stoned streets … EVERYWHERE! I think I have worn my heels only a number of times, otherwise, I am strictly a pair of boots or sandals kind of girl.
For more helpful information, make sure to check out this blogger's tips on coming to Germany!
If you're interested in visiting Germany and are looking for more information, I highly recommend using the DK Eyewitness Travel Guide! Without these guides, I would be lost! This is my travel Bible!
Disclaimer: This post contains affiliate links. If you click on one and make a purchase, I might make a little extra spending money, at no extra cost to you. As always, all opinions are my own and these products/services have been found useful during our travels and come highly recommended to you from yours truly!
Coming to Germany soon? Check out these posts!
A COMPLETE Guide to Using the Deutsche Bahn in Germany!
A Beginner's Guide to Oktoberfest
An Expats Guide to Living in Germany
39 Top Places to Visit in Germany
Liked this post? PIN IT FOR LATER!!
Save
Save
Save
Save
Save
Save
Save
Save
Save