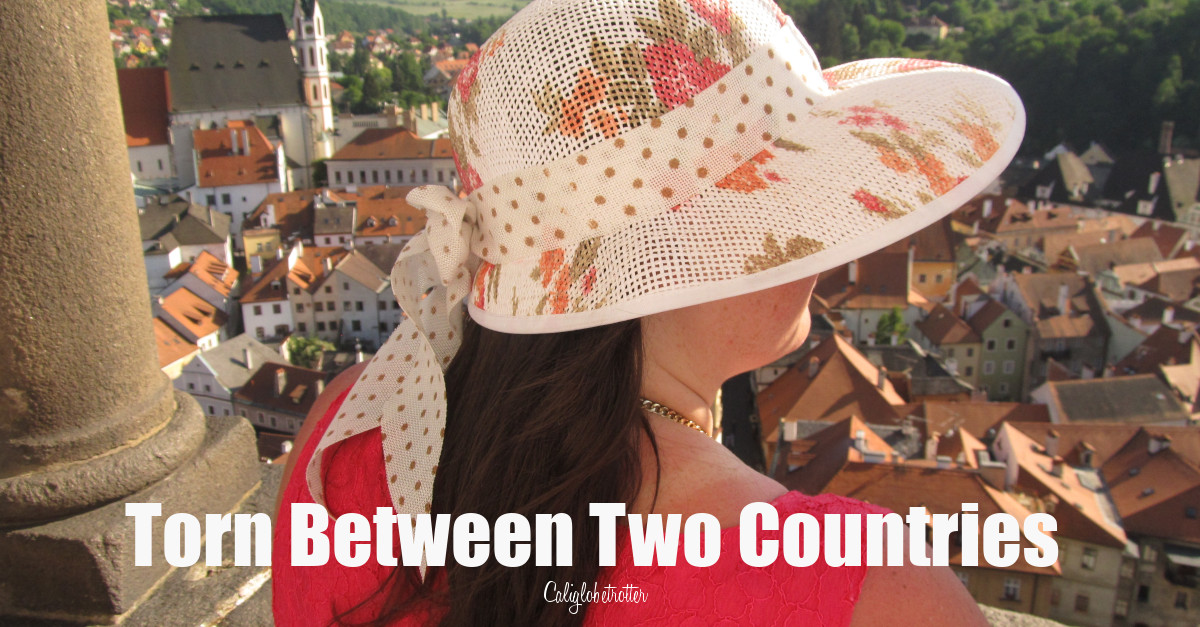 Disclaimer: This post contains affiliate links. If you click on one and make a purchase, I might make a little extra spending money, at no extra cost to you.
In the summer of 2012, I made my solo journey, with a one way ticket to Germany to teach English abroad and travel through Europe. I had planned to stay for no more than 5 years, but not less than 1.
But suddenly my life changed and I found myself staying longer than planned. And now, the internal fight of where "home" is ping pongs my heart back and forth.
***Just a heads up: I don't write sad posts nor do I like to think about writing such posts, but I have debated long and hard over this post about whether or not to share it. I've edited and re-edited, evaluated my feelings and continue to reevaluate my feelings. I think it's a post many expats who have become long term expats can probably relate to. It has been very hard to write this post because that means admitting my feelings out loud, and if I admit it out loud it becomes true. The problem is, I don't know where my heart lies. Nonetheless, here it is.***
We met. We fell in love. We built a home together. We traveled Europe together. We got engaged and now we are on the brink of getting married.
Today, I celebrate 4 years of my expat life abroad but am shocked at how fast time has flown by. How did that happen?
Time has slowly been inching, one day at a time towards our wedding day and every day I grow more unsettled as I contemplate where I want to spend the rest of my life. Where WE want to spend the rest of our lives.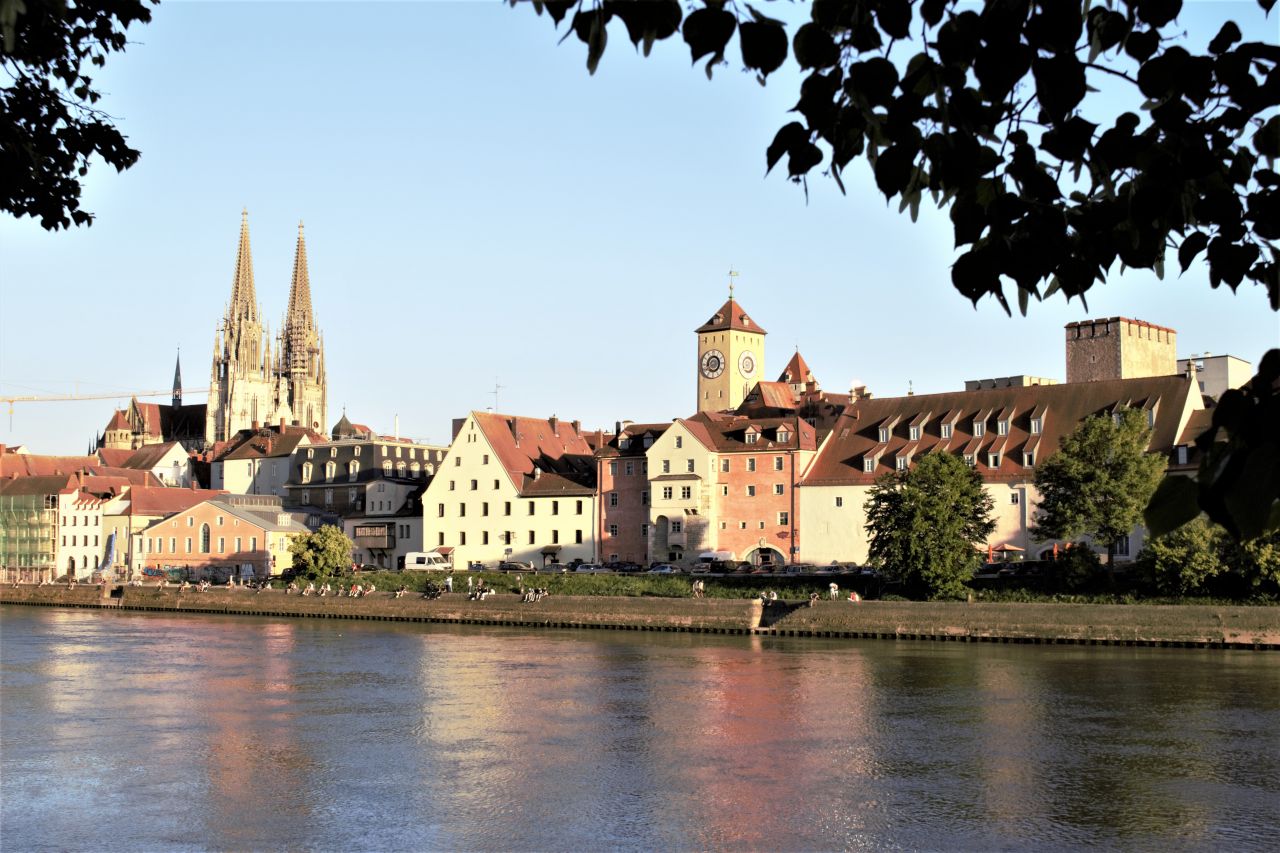 But, I sit here this afternoon after returning from spending a perfect typical summer afternoon at the local swimming pool, topped off with an enjoyable bike ride and a stop at a Bavarian beer garden for a cold Radler and Obazda. I sit here struggling to find the words to put my contorted, twisted and emotional heart into words, the day after having a HUGE meltdown to my fiance.
I've finally admitted it…
I'm unhappy living in Germany. How did that happen!?
Didn't I want to live here? Hadn't I sold allll of my belongings to make a new life abroad?  Don't I love every minute here? Yes. Yes. And YES.
But, I never intended to spend the rest of my life living in Germany, speaking a foreign language and being so far away from my family, friends and pets. And that thought alone, causes me great anxiety. I have certainly enjoyed every single minute living here, traveling easily throughout Europe, going for amazing bike rides and enjoying the Bavarian lifestyle.
Falling in love with a German changed all that. He's from Germany. I'm from America.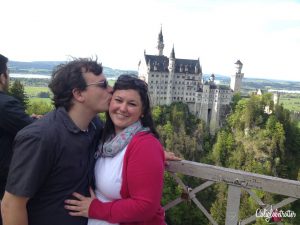 I adjusted and adopted to my new life with ease (granted a few bumps in the road). My fiance's family have accepted me as one of their own as far as a foreigner can ever be accepted. I've made friends who by now have come and gone back to their own home countries. I built a routine here. And now I realize how fast time has flown by.
I love so much about my life in Germany. It's a completely different culture than anything you'll ever find in America. I love biking anytime, anywhere. I love going for a beer anytime, anywhere. I love traveling anytime, anywhere. Life is so simple here. So relaxed. So enjoyable. It keeps the homesickness at bay.
This is my "home" now, so shouldn't I love EVERYTHING about it? Shouldn't I want to stay here? Shouldn't I be happy? Aren't I lucky that I do live here? Isn't this the dream we all wish we could have?
But there is so much I have never been able to just accept and get over with. And the longer I stay here, the more it gets to me, the more it causes my homesickness to grow. Part of the expat life is always comparing and contrasting one's new home to one's former home. Part of the expat life is trying to fit in to one's new home culture, blending in.
But what happens when you don't blend in and you don't fit in with those around you? What happens when you wake up one morning and you realize you have no more expat friends? What happens when your local friends and you are too different to form the kind of friendship to sustain a lifetime? What happens when you get tired of trying to speak a foreign language and you get tired of translating everything or not understanding everything? What happens when you realize you listen more than you join the conversation and you soon realize that people don't know the "real you" or the "English you" and they only know the quiet person who listens all the time? What happens when you don't agree with the way your new home culture does things and you can't let go of it?
What happens when you want to leave? What happens when you want to stay?
My fiance and I have been back to the states several times together. He blended right in with my family and my friends. We always did some of the touristy things to show him the good ol' US of A. But recently, I was just home, on my first solo trip back to the States to find my wedding dress. It felt different. Life felt normal. I fell back into many of my old routines. Shopping. Hanging out with friends (finally!), hanging with my parents. And I realized, as I boarded the plane to come back to Germany, I didn't want to. But, I didn't want to stay either.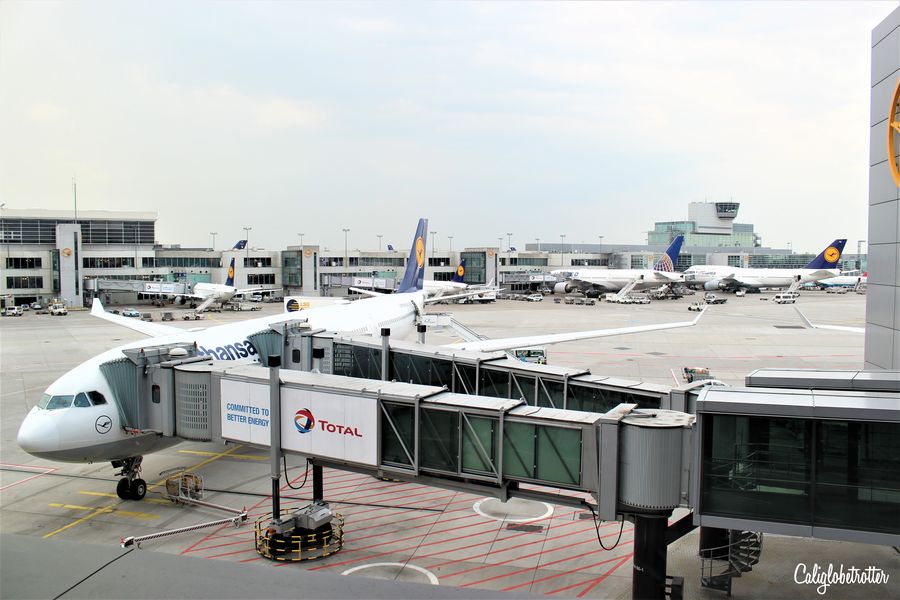 I have and still do miss my American life so much. I miss my family, my friends and my dogs. I miss having stores open on Sundays, I miss good customer service, I miss not having to make a reservation every time I want to go out. I miss understanding the entire conversation. I miss speaking English. I miss having a normal work life. I miss NOT living on my computer. I miss crazy, absurd, good ol' America!
But to be honest, at the same time, while I have been in Germany, I have become more and more critical of the US, the gun laws, the black vs white inequality, the anti-vacation mentality. There is so much right now in the US that is just so crazy, it keeps me here. I've been heard to say a thousand and one times, "I'm never coming back to the States."
But what if I miss all that crazy? Because it is MY kind of crazy?
How does one decide where they should live the rest of their life? How can someone walk away from one life without forgetting that life or leaving it behind? Don't we take a piece of our home with us wherever we go in our hearts? Isn't it true that "home is where the heart is?"
Germany is my home now, so shouldn't my heart be here? A good portion of my heart is here. I love so much, but I feel like the other half of my heart is sitting on the beach in sunny SoCal waiting for me to come home to it. How do I connect the two pieces back together?
I have changed so much since I got here. I'm a completely different woman today than the girl who first arrived here. What if I were to go back to America? What if the woman I am today doesn't fit in anymore?
I sit here wondering what would I be giving up if I returned home? What would I be gaining? What would I get out of staying here forever? Would I be willing to walk away from this life to go back to the US if I had the chance?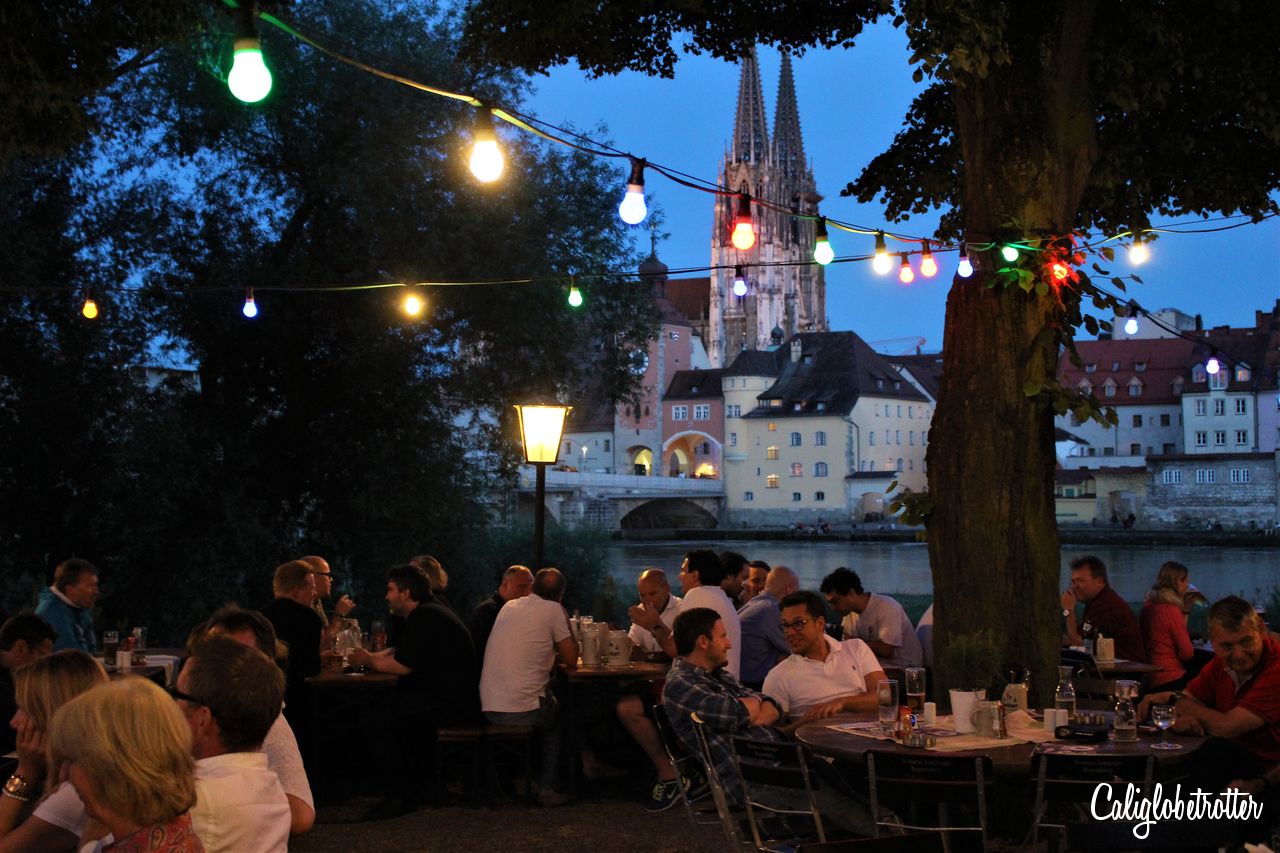 What about my future fiance? He has a say in all this too. I'm no longer "me" but "us". My decisions, my feelings, my emotions effect him, us. Together, we have to make the next step on our life path.
I'm terribly torn between the best and worst of both worlds.
Two homes. Two families. Two lives. Two of me.
Every day I find that it fluctuates and some days are better than others. I don't even know if what I'm feeling is how I REALLY feel. I know that doesn't make sense, but a part of me feels like my brain and my heart are trying to confuse me. I've tallied up the pros and the cons of both countries and they linger at almost equal. So how do I choose which is the right path?
Will he resent me one day for causing him to uproot his entire life that he has ever known from Germany to move to the US to make me happy? Or will I resent him if I stay in Germany and sacrifice my American life for this life? After all, it was me who chose to move here. Or will I just become more bitter by the day about living here and missing home? But what happens when I'm unwilling to give up my love of traveling through Europe? Or what if we move back to the States and we decide we don't belong there either?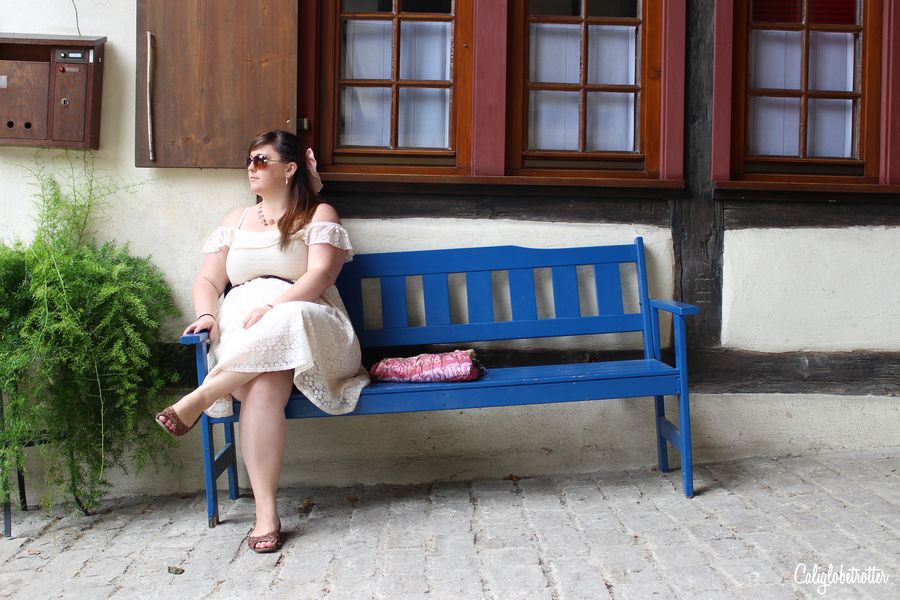 Or is this just some kind of "4 year itch" and I'll get over it and want to stay here forever? Or will I always push down a lump in my throat every time I allow thoughts and feelings of home to bubble to the surface?
How does one grow roots when they have wings?
I have no immediate answers to these questions nor do I know where to begin. I'm afraid of making the wrong decision and hurting him, hurting me, hurting loved ones. I'm afraid of family missing out on the next big events of our lives. I'm afraid of making a decision I will regret and if anyone knows me, they know I don't live a life of regrets.
For other related posts:
One Woman's Journey to Bliss Through Europe
10 Reasons Why I Moved to Germany
10 Struggles of Being an Expat
10 Things to Think About Before Moving Abroad
Liked this post? PIN IT FOR LATER!!