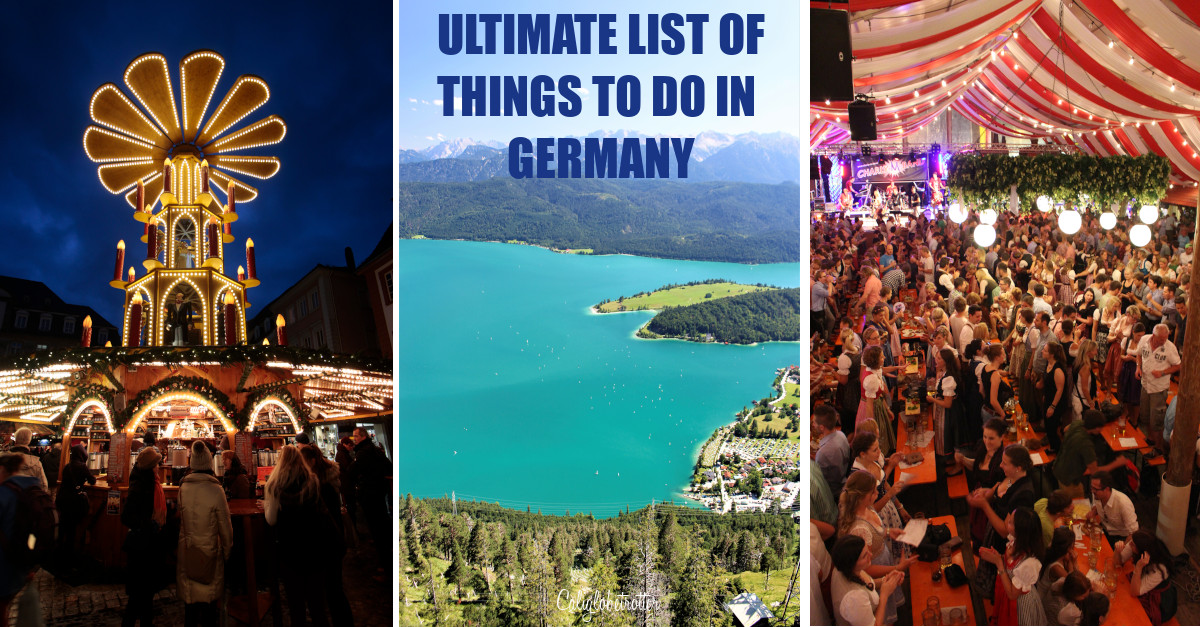 Disclaimer: This post contains affiliate links. If you click on one and make a purchase, I might make a little extra spending money, at no extra cost to you. As always, all opinions are my own and these products/services have been found useful during our travels and come highly recommended to you from yours truly!
If you're planning a trip to Germany soon but wondering what you should do when you get here, look no further! There are a million things to do in Germany where one can stuff their face with the most delicious food in Germany to visiting the best festivals, celebrating the best holidays, visiting Germany's most popular tourist attractions and lesser-known gems! From North to South, East to West, no stone shall be left unturned, giving YOU the best chance at finding amazing things to experience in Germany! 
Hope to Visit Germany soon? PIN IT FOR LATER!!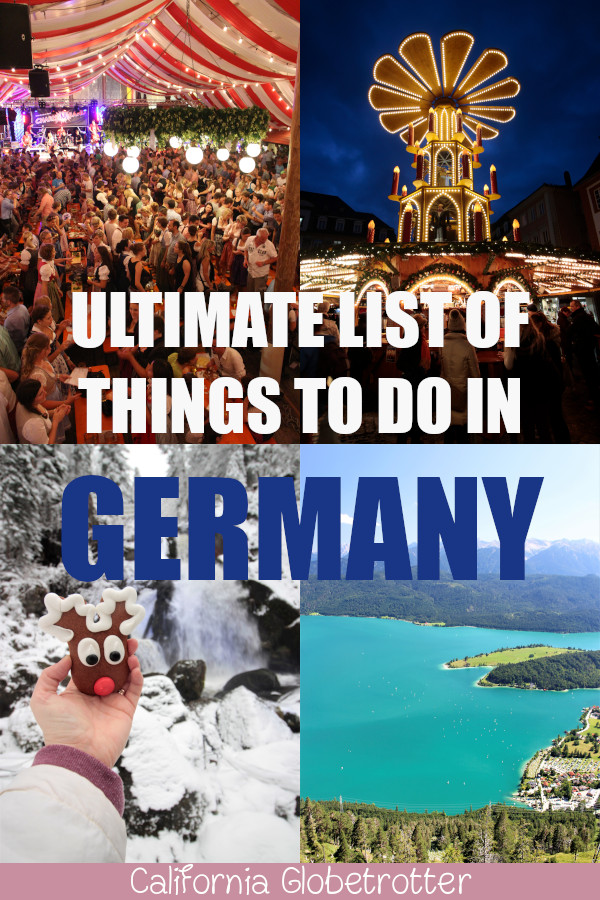 The ULTIMATE List of Day Trips from Munich
The BEST Day Trips from Frankfurt
Superlatives of Germany (The Biggest, The Oldest, The Tallest…)
10+ Things to do in Germany in Autumn
Sure, you could visit the most popular tourist destinations in Germany like Schloss Neuschwanstein, but you'd miss out on a plethora of other wonderful palaces & castles in Germany!
Sure, you could make it a top priority to check Oktoberfest off of your Germany Bucket List, but then you'd miss out on many smaller, equally amazing beer festivals in Germany all over the country.
Sure, you could make sure to try Germany's iconic cuisine, the schnitzel, but you'd miss out on Germany's foodie scene!
Sure, you could focus most of your trip on Germany's most popular state, Bavaria, but you'd miss out on so many other stunning regions all over the country!
Sure, you could drink as much of Germany's best beer such as Weizen, Helles, Pils, Radler but you'd miss out on trying seasonal beers in Germany, as well as a growing craft beer scene!
Sure, you could focus your time on visiting the Alps in southern Germany, but you'd miss out on the amazing beaches in northern Germany!
Sure, you could buy yourself one of Germany's best souvenirs, such as a bierstein or a Cuckoo Clock, but you'd miss out on bringing home the ultimate souvenir!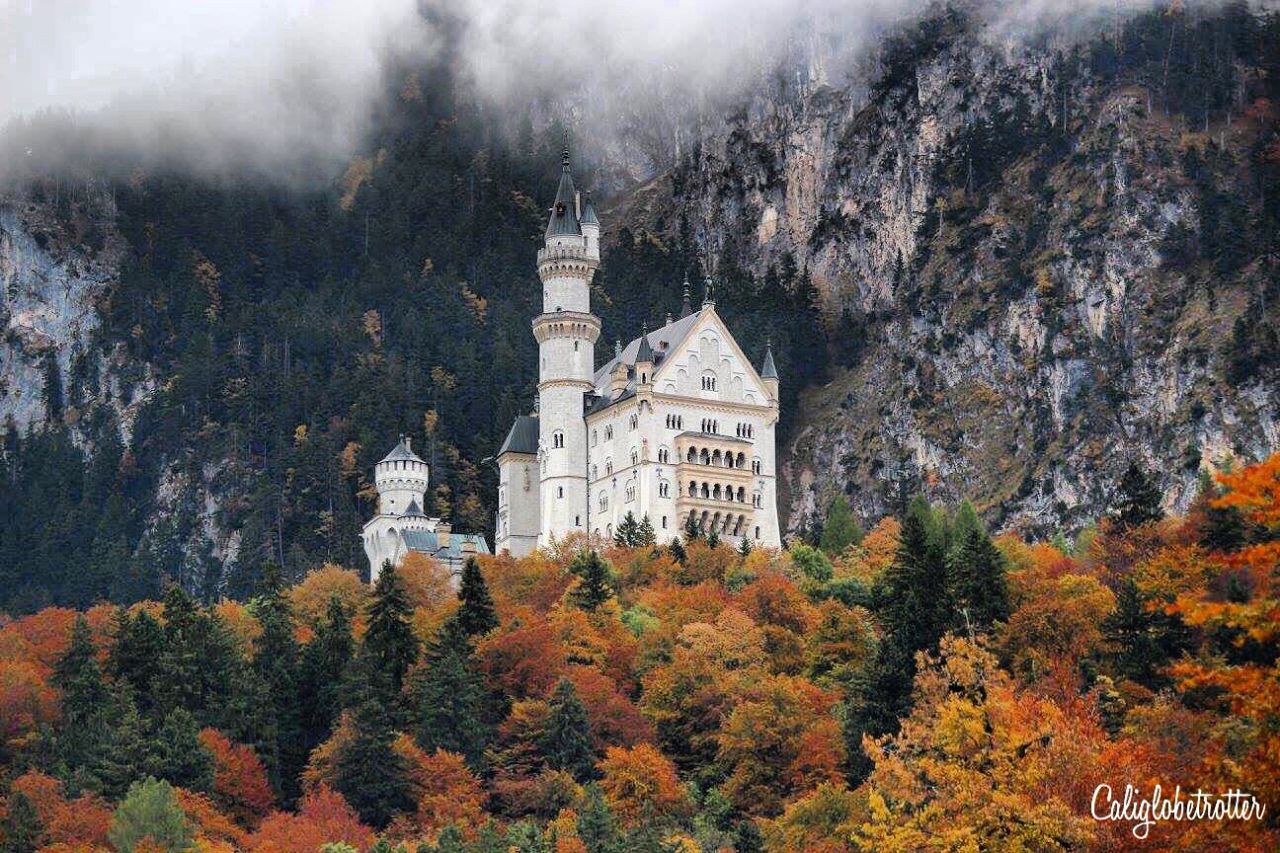 So, I'm here to help you broaden your horizon and dig deeper to help you cultivate the ultimate Germany experience, ensuring that you leave the country wanting to move to Germany! But like any country, there is always going to be an endless stream of things to do, see, and eat that you'll likely never get to. But there's always the hope for a future return!
And should you be reading this bucket list of things to do in Germany and realize that I left something out, give me a shout out and I'll add it to the list! Perhaps I just haven't heard of it and I, myself need to also add it to my list of experiences to have in Germany to get around to! Best of all, there's something for everyone!
So enough rambling, let's get down to business and get you to book a trip to Germany!
Places You MUST See in Germany
Visit any of King Ludwig II of Bavaria's romantic castles, Neuschwanstein Castle, Linderhof Palace or Herrenchiemsee Palace
If you're near the castle, then you need to go to the German Alps and go to Zugspitze – the tallest mountain in Germany
Hike through any of the many gorges in the Bavarian Alps, such as Leutasch Spirit Gorge (Leutasch Geisterkalmm) or Partnach Gorge (Partnachklamm)
Sail on any of the best lakes in Germany, from Lake Chiemsee, Lake Constance (Bodensee), Walchensee, Lake Starnberg, Lake Schwerin, Tegernsee and so many more!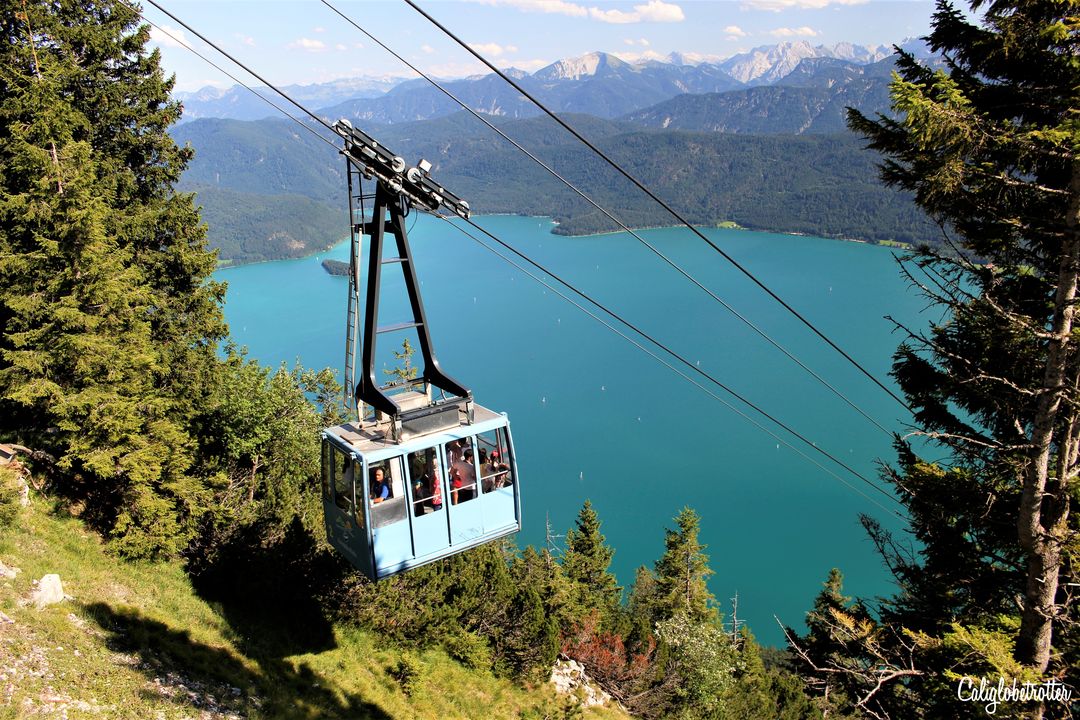 Be sure to add a library to your list of things to see in Germany! For example, the Wiblingen Monastery Library, the Public Library in Stuttgart, Benediktinerabtei Metten, Stiftungsbibliothek Waldsassen, Benediktinerabtei Maria Laach Library and more!
You should definitely see the Black Forest, but don't miss out on the Bavarian Forest, Germany's oldest national park!
Visit any one of the Germany's National Parks from Berchtesgaden National Park, Western Pomerania Lagoon Area National Park, Müritz-Nationalpark, Schleswig-Holstein Wadden Sea National Park.
Drive the Germany's Romantic Road stretching from Würzburg to Rothenburg ob der Tauber to Füssen.
Check out the world's largest fresco at the Würzburg Residence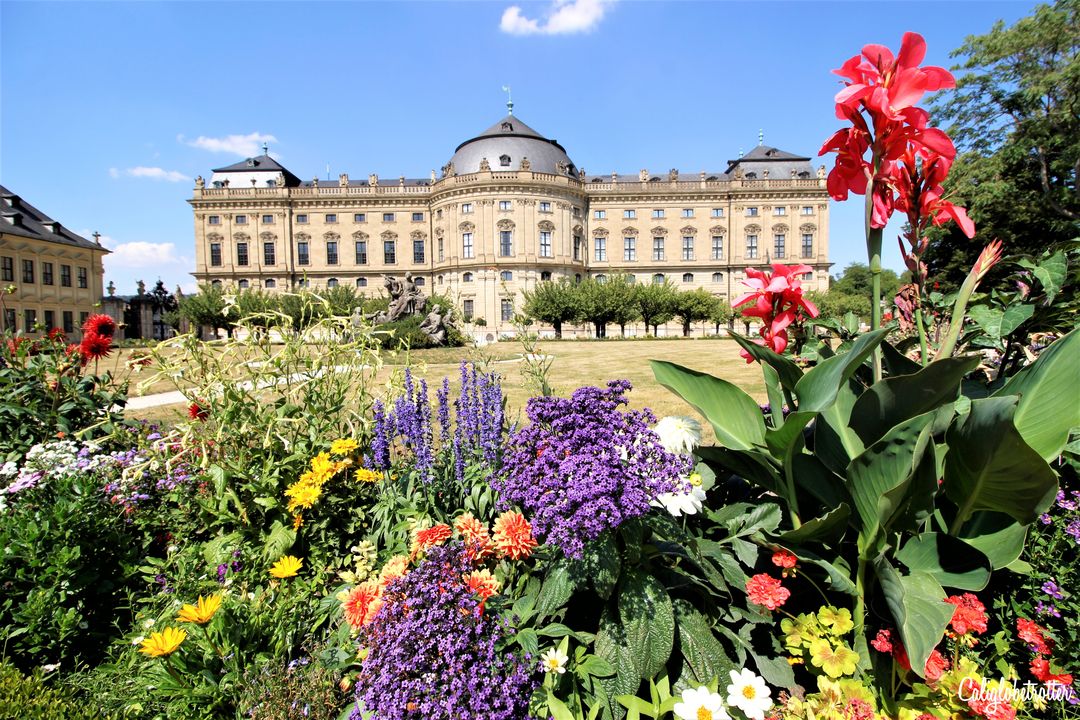 Visit the largest Cuckoo clocks in the world in the Black Forest
Go to the Munich Hofbräuhaus at least once and rub elbows with tourists and very traditional Bavarians in full Lederhosen
Stand in awe in front of the Cologne Cathedral which took 700 years to build!
Visit any of the Concentrations Camp in Germany at least once and learn from the past, either at Dachau Concentration Camp, Bergen-Belsen Concentration Camp or Buchenwald Concentration Camp.
Visit Check Point Charlie in Berlin
Check out the Berlin Wall art
Check out the Frauenkirche in Dresden which has been completely restored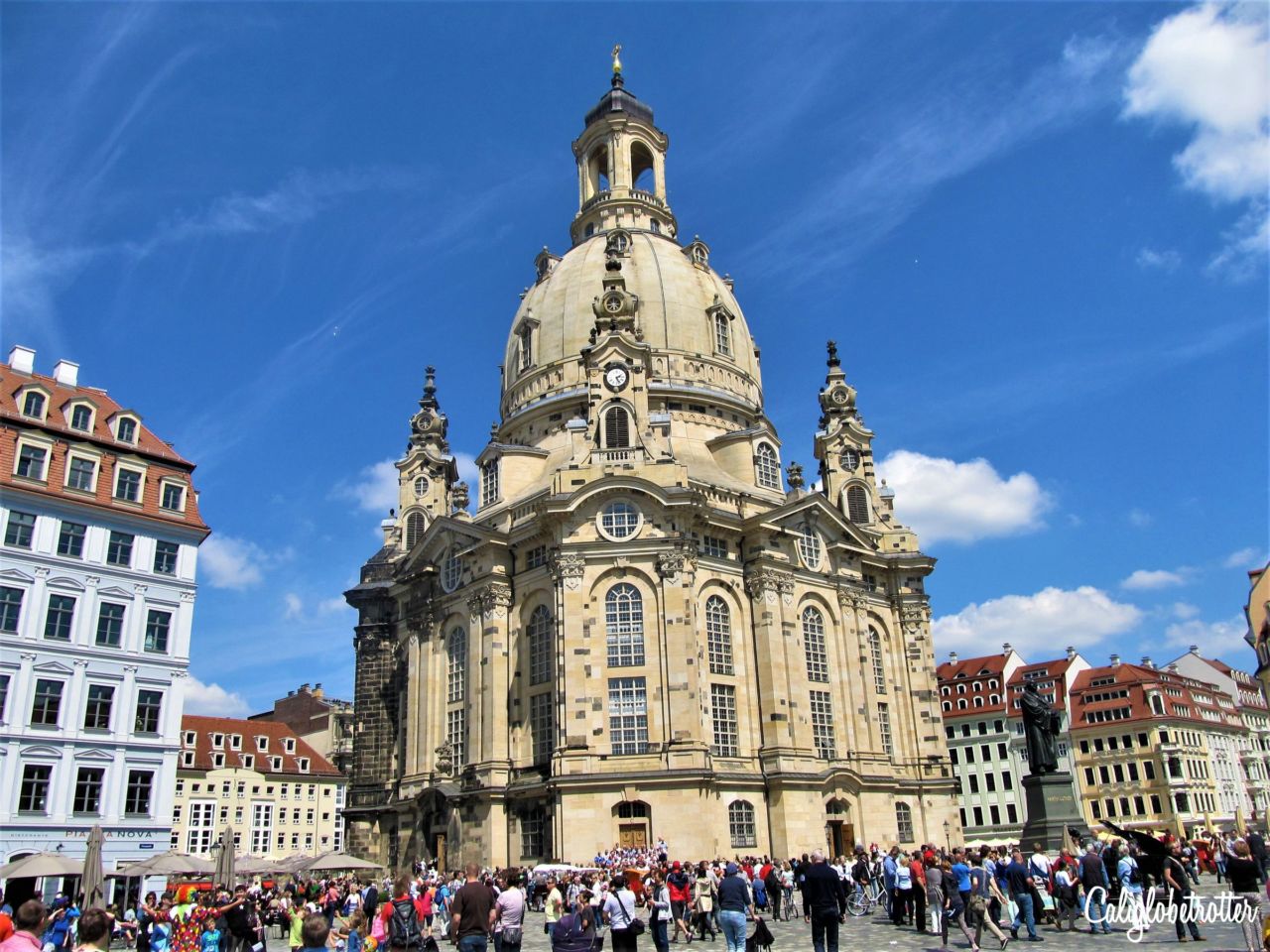 Get away from Germany's most popular cities and head to the fairy tale half-timbered towns in Germany, such as Idstein, Bacharach, Goslar, Wernigerode, Quedlinburg, Monschau and so many more!
Visit Germany's Reichstag in Berlin, the seat of the German Government
Take either a bus up to, or hike to Hitler's Eagle's Nest (Kehlsteinhaus) in Berchtesgaden to admire the views, eat at the biergarten after doing a tour of the house.
Admire the canals and the Speicherstadt in Hamburg.
Go on a day trip from Berlin to Potsdam,
Stop to listen to the Glockenspiel when standing in front of the Munich City Hall at Marienplatz!
Search out all of Germany's most beautiful city halls – from Michelstadt to Hamburg to Wernigerode!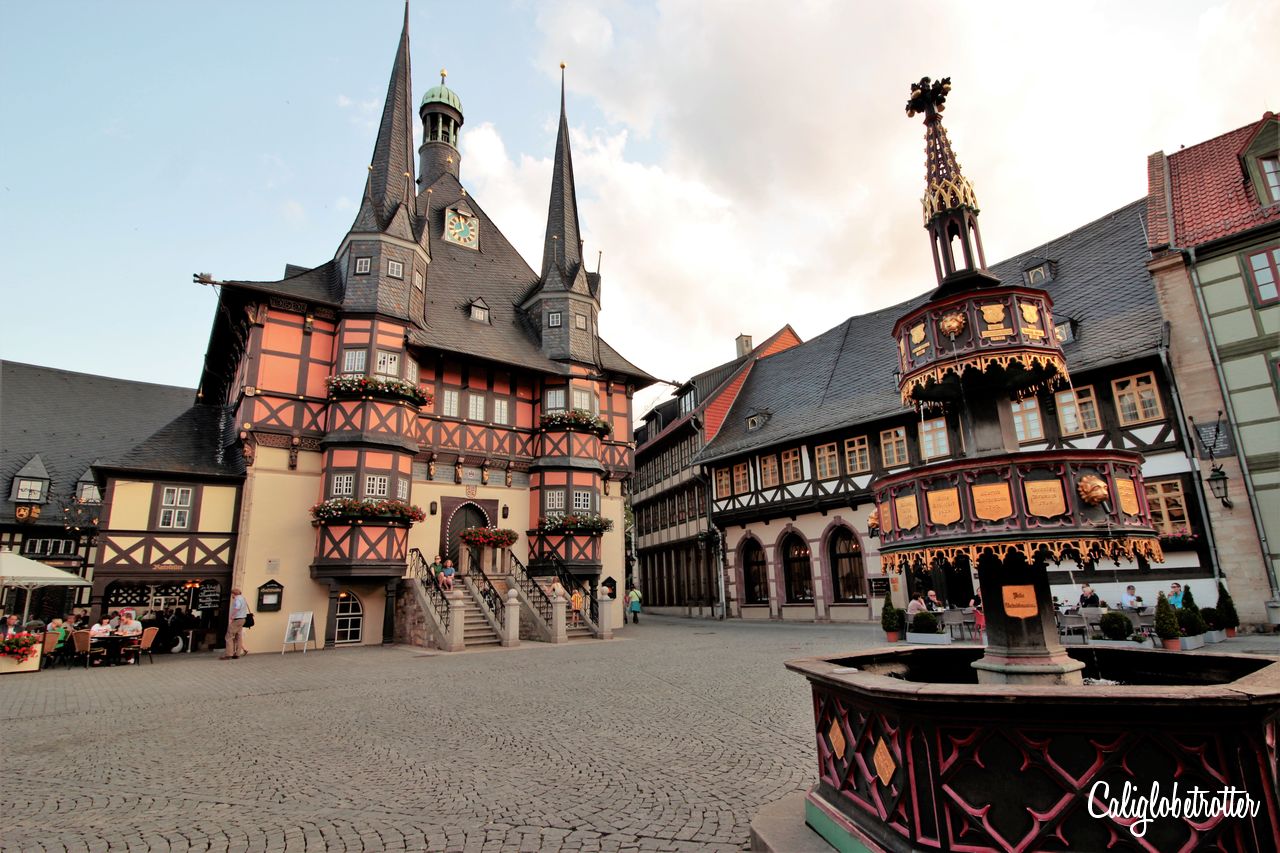 Stroll through the Deutsches Museum in Munich but also be sure to visit the Pergammon Museum in Berlin!
Admire the Cherry Blossom Trees in Bonn in the Spring
Spend your summer on Germany's northern beaches along the Baltic Sea from popular places like Sylt, the island of Rügen, Zingst, Warnemünde and sit in a traditional Sandkorb (Sand basket).
Check out the Burghausen Castle which is Europe's longest castle.
Gaze upon the Loreley, a river siren on the Rhein River who distracts sailors as they pass through the most dangerous bend in the river, causing them to wreck ship! (Hey!!)
Make it a tradition to find the crookedest house you possibly can, for example the "Schiefes Haus" in Idstein as well as in Ulm!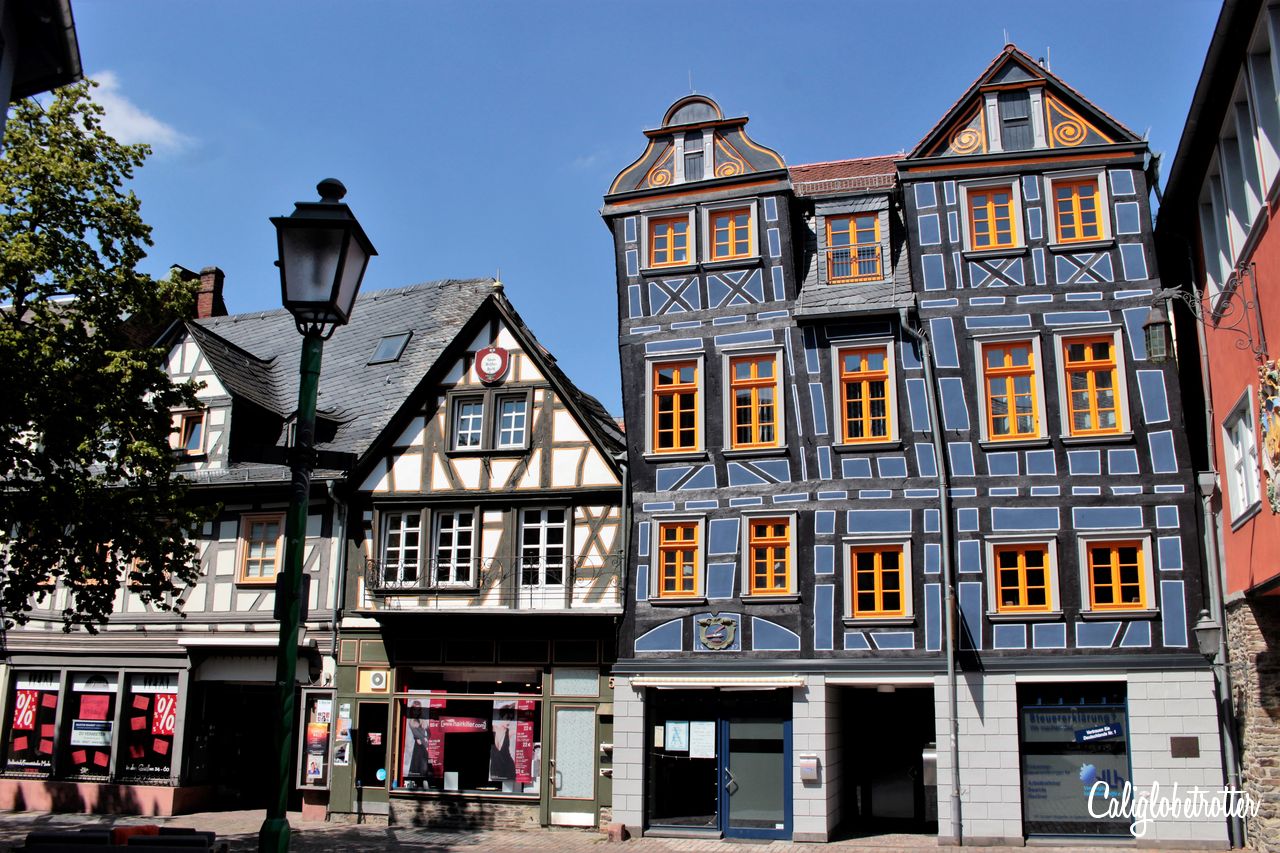 Visit the smallest half-timbered house in Wernigerode or the thinnest half-timbered house in Eisenach.
If you're a wine lover, then you'll need to take a peak at the world's largest wine barrel at the Heidelberg Castle!
Be hypnotized by the mystical beauty of Blaubeuren's Blautopf, a spring which is the source of the river Blau which has formed caves due to its high pressure and because of the high level of limestone, the water is a stunning turquoise.
Stand in wonder in front of the Sellin Pier on the island of Rügen which juts out into the Baltic Sea.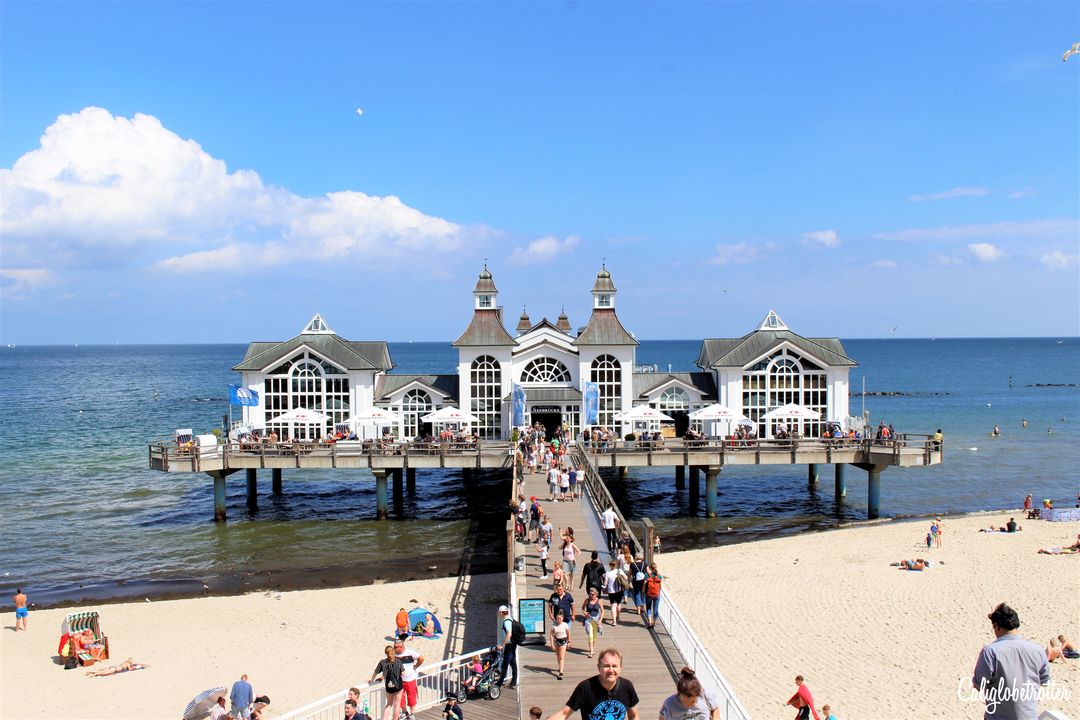 Visit some of the best cities in Northern Germany such as Rostock, Lubeck, Schwerin, Lüneberg, Bremen and more!
When visiting Lake Constance, be sure to check out the Lake Dwelling Museum (Pfahlbaumuseum Unteruhldingen) which tells the story of lake dwellers from 4000 BC to 850 BC with stilt houses.
Visit Spreepark, an eerie derelict amusement park abandoned in Berlin.
Go inside of the Passau Cathedral and admire the artwork, as well as listen to an Organ performance on the world's largest church organ!
Watch surfers ride urban waves in the middle of Munich at Eisenbachwelle!
Check our the abandoned but now being renovated vacation complex of Prora on the island of Rügen, originally built during the Nazi era, but abandoned because of the war and never completed, stretching along a huge chuck of Baltic coastline with the intention of housing 20,000 Germans.
Check out the world's largest brick built bridge, the Göltzsch Viaduct in Netzschkau near Zwickau.
Admire the Zwinger in Dresden, a Baroque palatial complex once used for jousting and was once severely damaged during WWII but today has been rebuilt and is once again a major tourist attraction.
For any Star Wars fans out there, be sure to check out the Zweibrücken R2-D2 university observatory.
Stand in awe in front of Germany's tallest waterfall, the Triberg Waterfall in the Black Forest.
Things You Should Do in Germay
Climb every tower and church tower you encounter, such as Peterskirche in Munich, the Church of Holy Spirit in Heidelberg, and many more, which ALWAYS offer the best views!
Climb the stairs of the tallest cathedral in the world in Ulm
Be sure to visit Oktoberfest at least once, but don't miss Regensburg's Dult, Stuttgart's Canstatter Volksfest, the International Beer Festival in Berlin, Straubing's Gäubodenvolkfest, the Freimarkt in Bremen, the Hamburg DOM, and so many other beer festivals throughout Germany.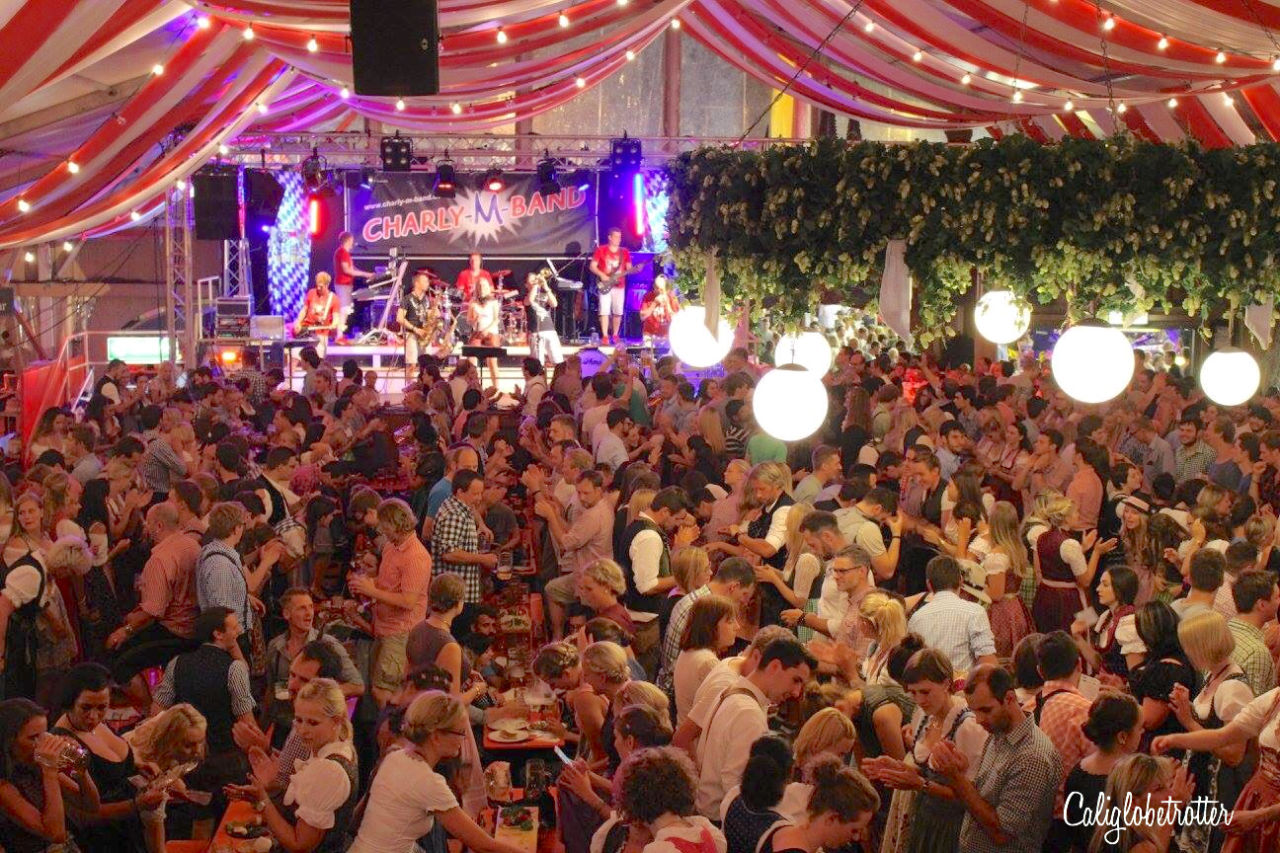 Visit seasonal beer festivals such as Starkbierzeit in Munich, as well as Munich's Frühlingsfest
Check our Germany's largest Craft Beer Festival in Regensburg
Ride the Schwebebahn Wuppertal, a "floating railway" is one of the world's oldest monorail systems. 
Not far from Rüdesheim am Rhein, you can walk through Stockschleifern in Bingen and try to find all 66 faces of the forest. Literally.
Do a river boat cruise down the Romantic Rhein River and admire 40+ castles and castle ruins backed by endless rows of vineyards!
Head to Schloss Johannisberg, the world's first Riesling winery and do a guided tour of the wine cellars before doing a wine tasting of some of the best Riesling in the world!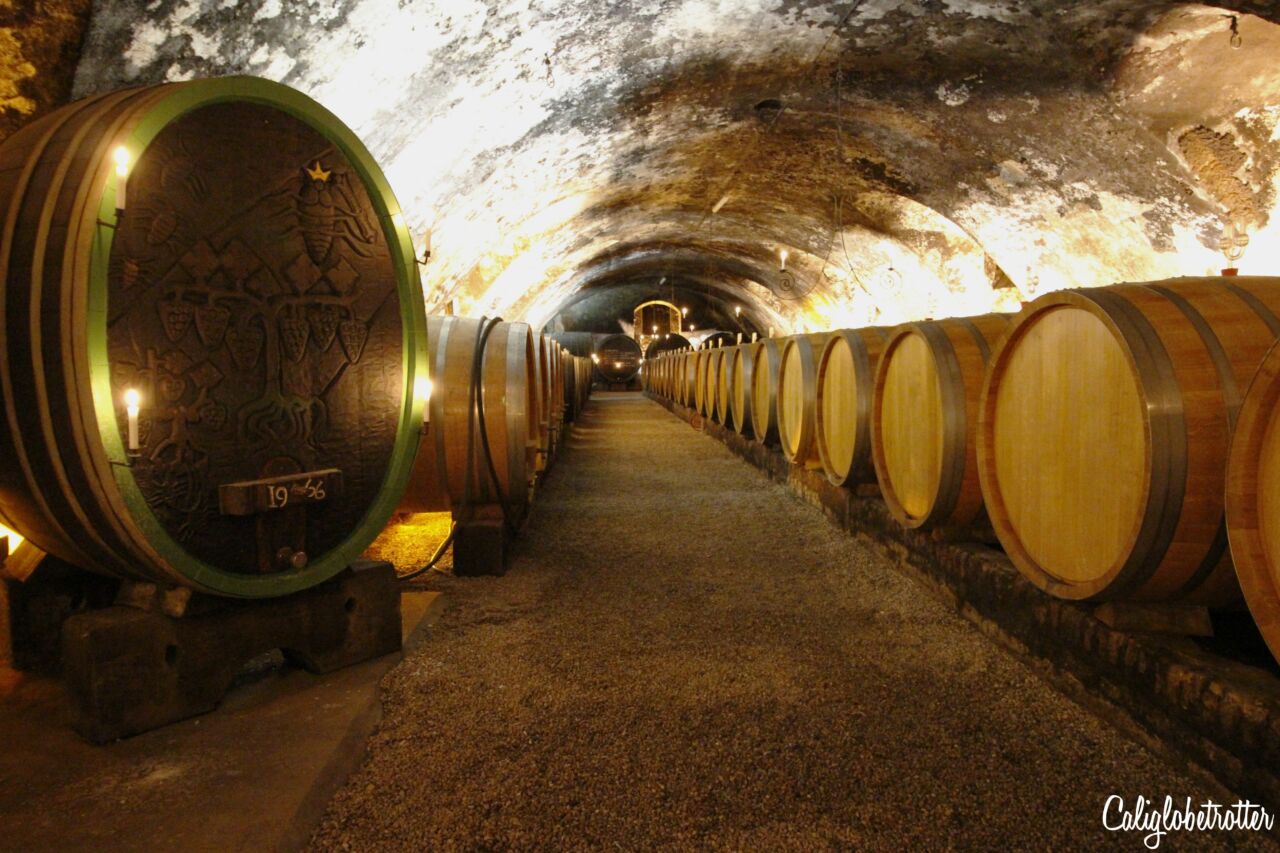 Do a guided bus wine tour with BottleStops, especially to visit wine producers making great Glühwein for their Christmas Markets!
If you loved Baywatch, then you need to visit the David Hasselhof Museum in Berlin, dedicated to "the Hoff".
But don't miss Adlersberg's Palmator Starkbierfest, which takes place just ONE DAY a year, not far from Regensburg
Don't just stick to beer festivals, but check out wine festivals in Germany, especially the many different wine festivals in Würzburg, the Mosel Wein Fest, the Hamburg Stuttgarter Weindorf, the Rhine River Red Wine Festival in Bacharach, the Rothenburger Weindorf in Rothenburg ob der Tauber, the Aachen Wine Festival, the Mainz Wine Festival and the Frankfurter Rheingau Wine Festival.
Not a fan of festivals? Then find a local biergarten, sit beneath the shade of large oak trees and give your "Gemütlichkeit" on!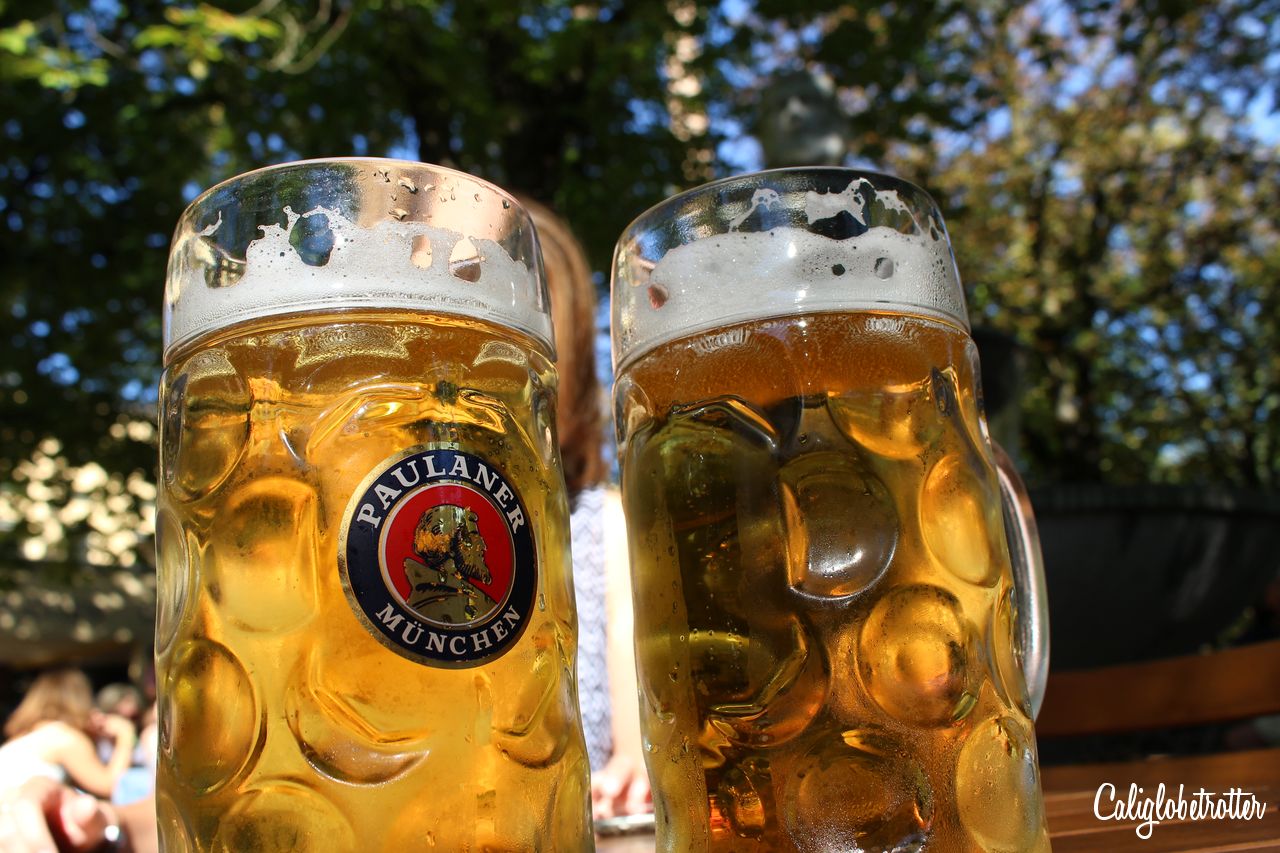 Explore the Porcelain Route stretching from Bamberg to Bayreuth to the Czech Republic
When visiting Nuremberg, be sure to explore Nuremberg's Nazi Past by visiting the courthouse where the Nuremberg Trials were held, to the Documentation Center to learn more about the rise and fall of the Nazi Party and the effects.
Dance your butt off until sunrise in a typical German disco.
Rent a paddle boat in Heidelberg and paddle up and down the Neckar River.
Walk any of the Treetop Trails in Germany (Baumwipfelpad) such as the Baumwipfelpfad Bavarian Forest, the Baumwipfelpfad Steigerwald, the Baumwipfelpfad Schwarzwald, the Baumwipfelpfad Bad Harzburg, the Baumwipfelpad Rügen.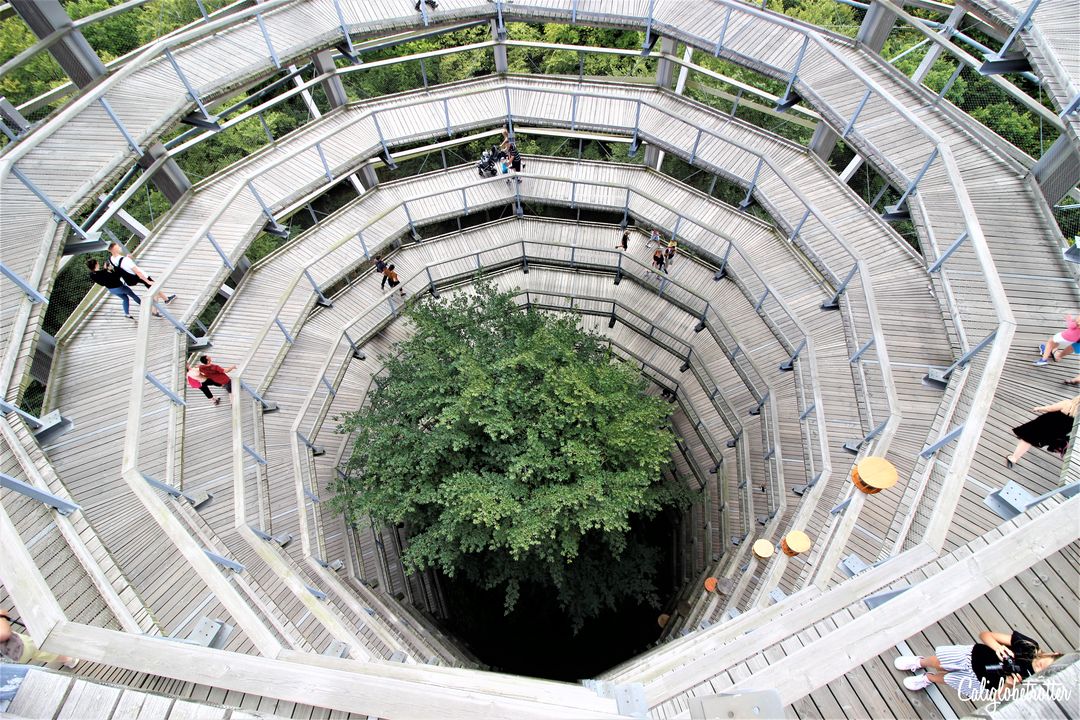 Listen to some typical German Rap
Straddle the line which designates where the Berlin Wall divided East & West Berlin
Go to any of the major musical festivals in Germany: Reggae Jam Germany, Wachen Open Air (Metal Festival in Germany), Melt! Festival, Fusion Festival and more!
Hang out with Knut the polar bear at Berlin's Museum für Naturkunde.
Explore Germany's largest Pumpkin Festival at the Ludwigsburg Palace near Stuttgart, with pumpkin art sculptures and over 400,000 pumpkins!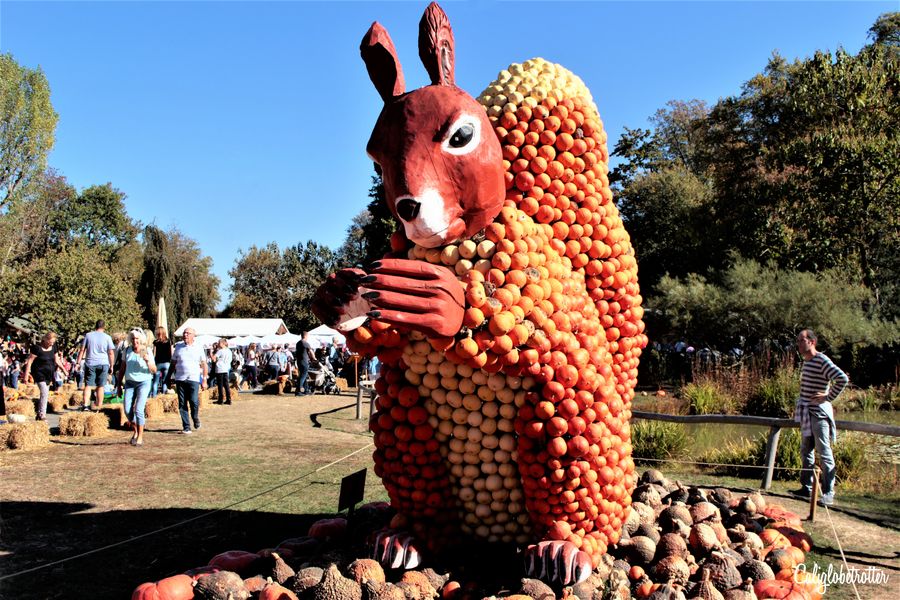 Go to one of Germany's thermal spas and get naked! Yes, I said naked. Consider Friedrich's Baden in Baden-Baden, Bodensee-Therme Konstanz at Lake Constance, Badeparadies Schwarzwald in Titisee-Neustadt (Black Forest), Bad Dürrheim in the Black Forest, Bad Harzburg in the Harz, Burg Spreewald between Berlin and Dresden.
Drive as fast as you want on the Autobahn in areas where there is no speed limit, but please drive carefully and responsibly. It's not a game.
Join a Stammtisch group if you plan on living in Germany where you can regularly meet up with a group of locals to chat and drink.
Take a river boat down the Danube River to the world's oldest monastery brewery at Weltenburg Abbey
Go to Europa-Park, Germany's largest theme park to ride the rides and forget about Disneyland
Walk the Medieval Walls of Rothenburg ob der Tauber, Dinkelsbühl and Nördlingen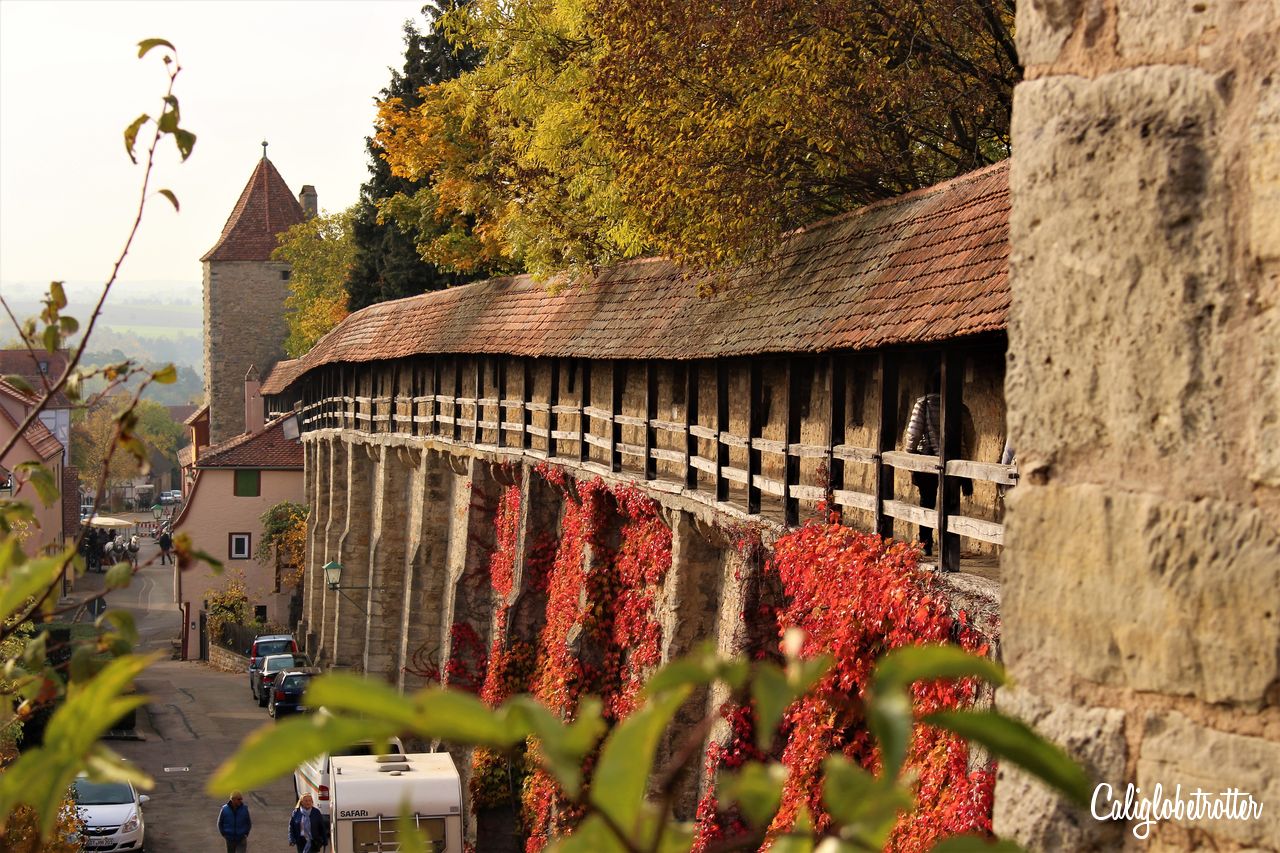 Go to the Flower Island known as Mainau at Lake Constance
Listen and watch Alpine horn music when down in the German Alps!
Hike to the Bastei Bridge in Saxon Switzerland, the Elbe Sandstone Mountains of Germany, near Dresden.
Go to at least one major league soccer ("football") game in Germany – FC Bayern, Bayern Munich, Borussia Dortmund, Vfb Stuttgart and more!
Bike along any of Germany's rivers, through the Rheinland, along the Danube, down the Neckar and more!
Smell the world's oldest rose (the Thousand-Year-Rose) in Hildesheim
Explore the Fuggerei in Augsburg, a social housing project that hasn't raised rent since 1520 and still costs .88 cents to live in per year!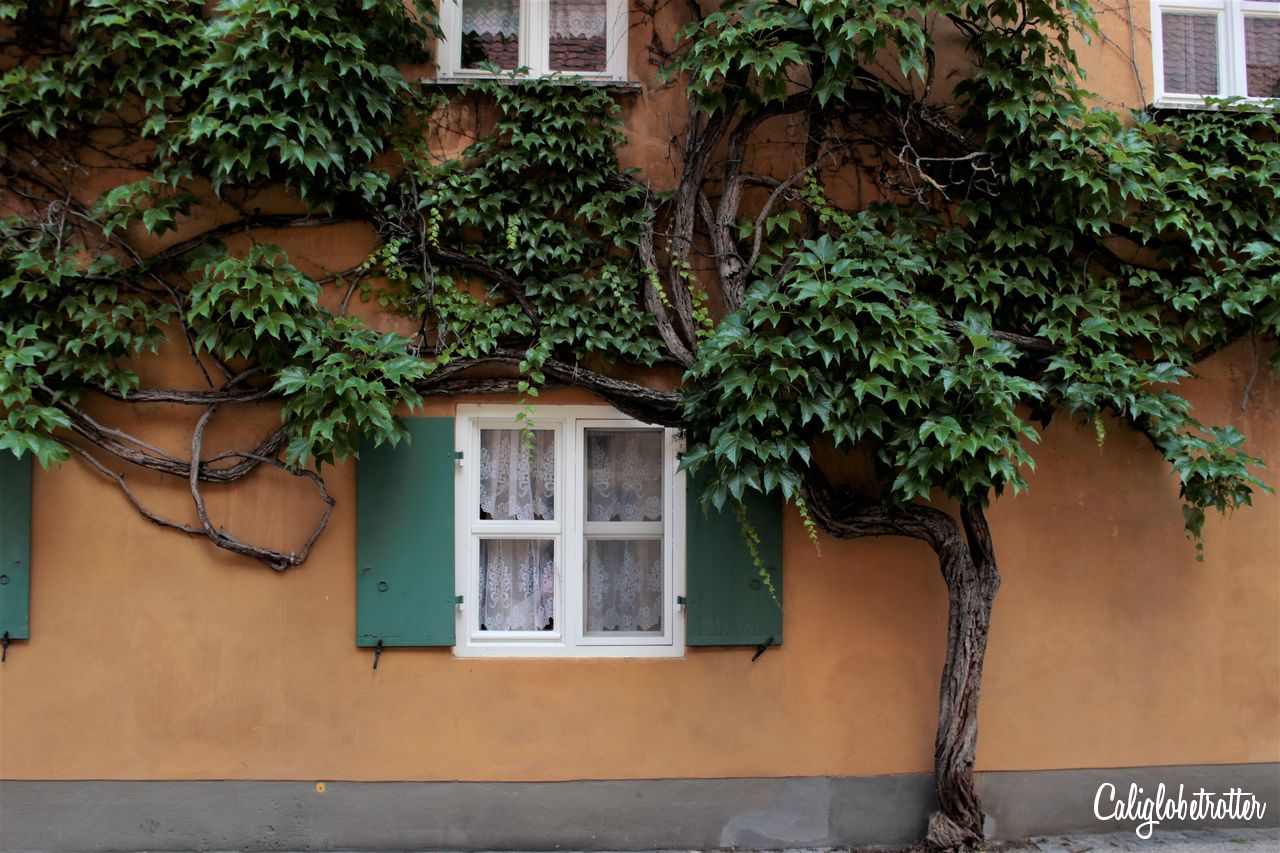 Be brave enough to walk across the Geierlay Suspension Bridge in Sosberg, Rhineland-Palatinate.
Drive along the German Fairy Tale Route stretching from Hanau in central Germany to Bremen in the north.
Visit the Birthplace of Beethoven in Bonn
Be sure to check out some of Germany's unique castles such as Schwerin Castle, Marienburg Castle, Lichtenstein Castle, Reichsburg Castle and more!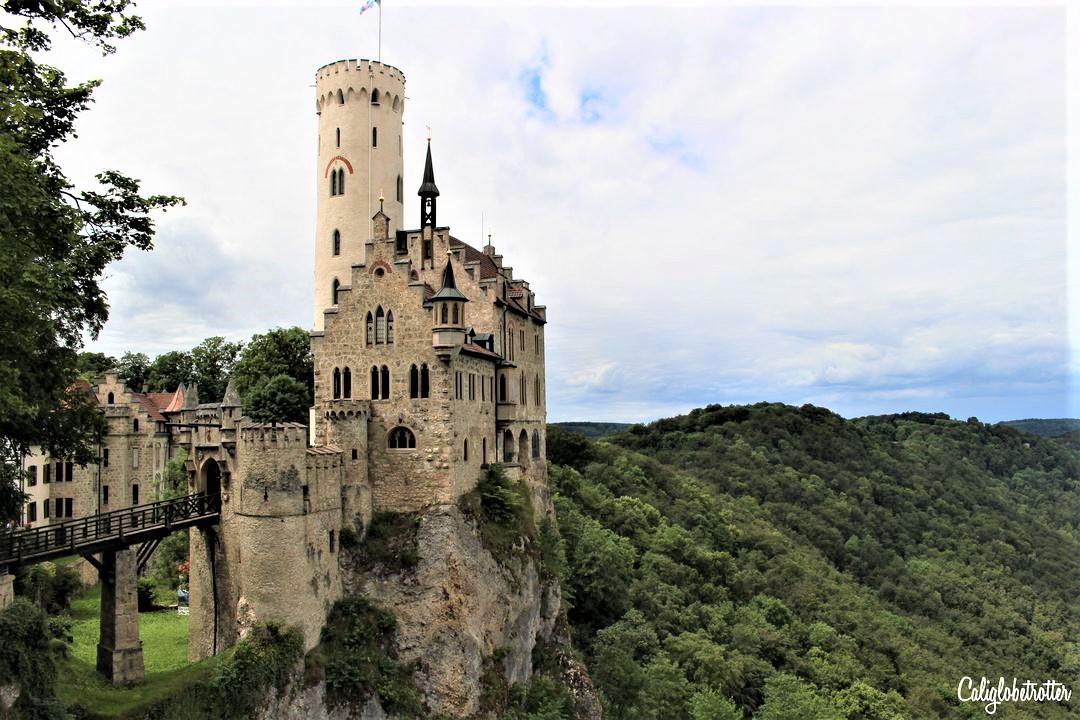 Stop and listen to the Kunsthofpassage Singing Drain Pipes in Dresden!
Stay in one of Germany's hotel castles, such as the Castle Hotel Stahleck in Bacharach overlooking the Rhine River, Castle Hotel Schönburg, Burg Colmberg or Schlosshotl Harburg.
In fact, why not take your vineyard tour a step further and actually sleep in a Wine Barrel in Sasbachwalden, in the northern region of the Black Forest!
Visit the quaint little town of Bernkastel-Kues and admire the 600 year old Spitzhäuschen, which defies physics.
Do a brewery tour of Kuchlbauer Brewery and then climb the Hunderwasserturm in Abensberg, or visit for their Kuchlbauer Brauerei Christmas Market!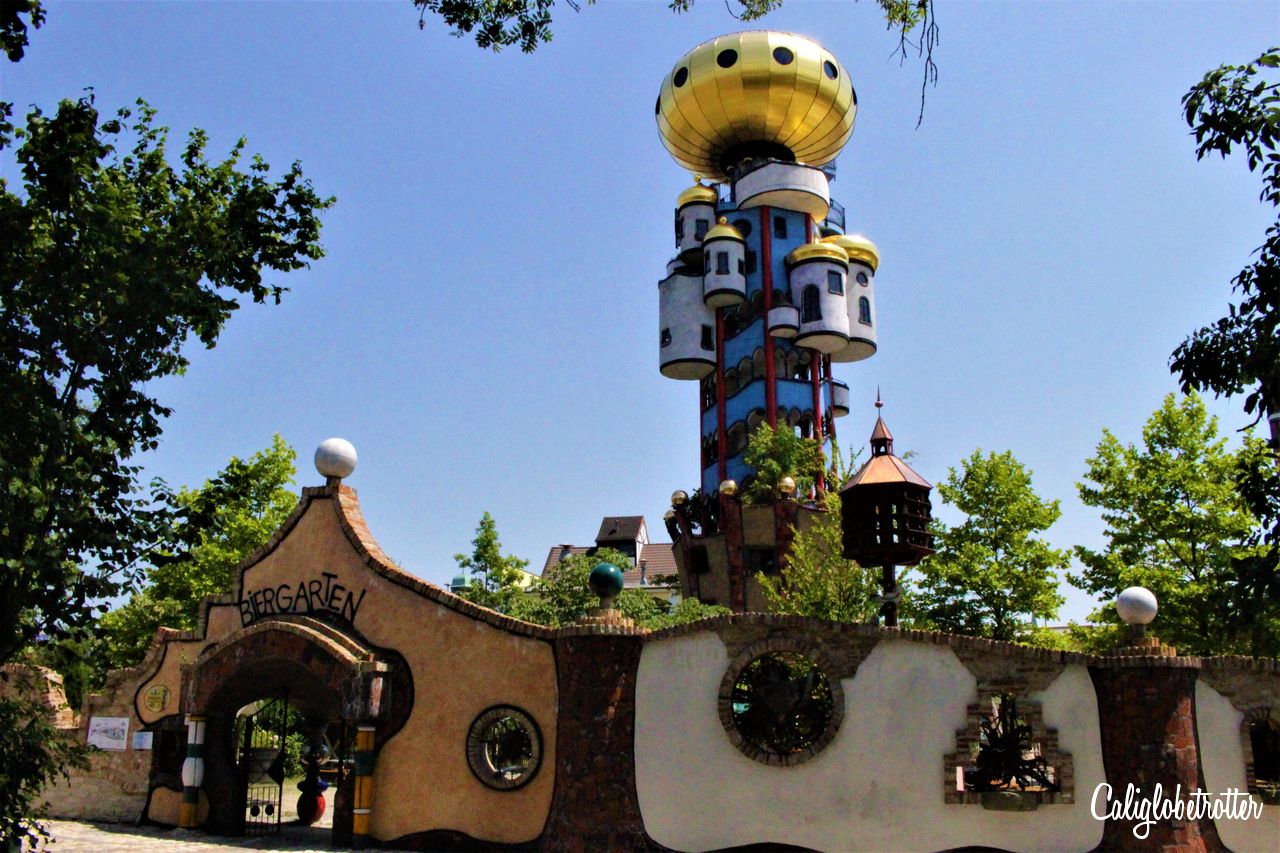 Check out one of Germany's oldest towns – Trier
Drive the German Wine Road (Deutsche Weinstrasse) which starts in Bockenheim and ends near Schweigen
Go to a Holi Festival in Germany, listen to some music and throw colored powder at your friends!
Explore the complex ecology by riverboat in Spreewald, a nature preserve in Lübben, Germany
Visit Germany in the Autumn and be engulfed by the fiery reds, yellows and oranges that illuminate the country throughout the month of October!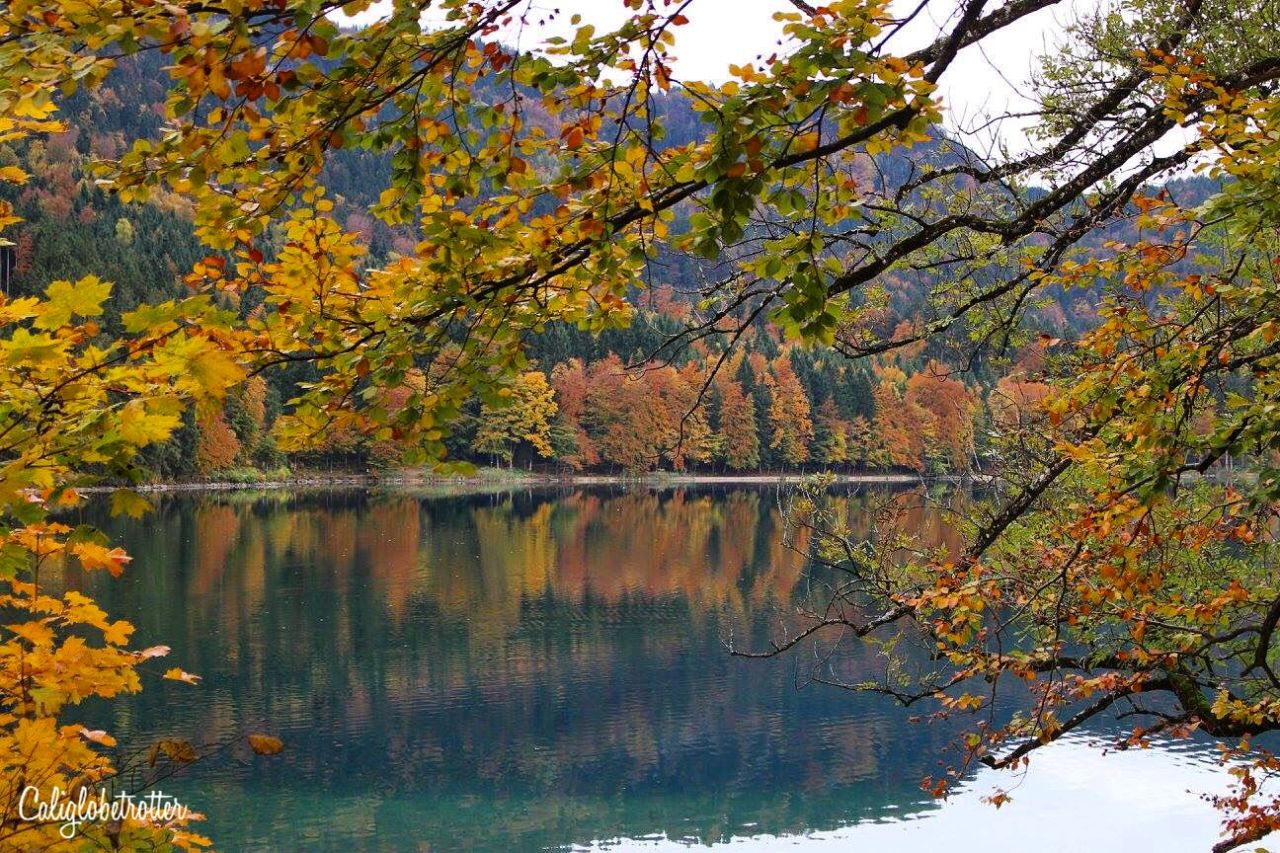 Visit the Stasi Museum in Berlin, formerly a prison for suspected defectors in former East Berlin to learn about the secret police.
When you're done, pop over and visit the DDR Mueseum to learn about the former Eastern Bloc once under the control of the Soviet Union.
Play at the Cafe über Kopf Haus, an upside down house in Germany along the autobahn not far from Würzburg.
Check out the new Grimmwelt Kassel museum, dedicated to the Brothers Grimm, famous for writing many of our beloved fairy tale stories!
Visit Wartburg Castle in Thuringa where Martin Luther hid while he translated the New Testament from Greek to German.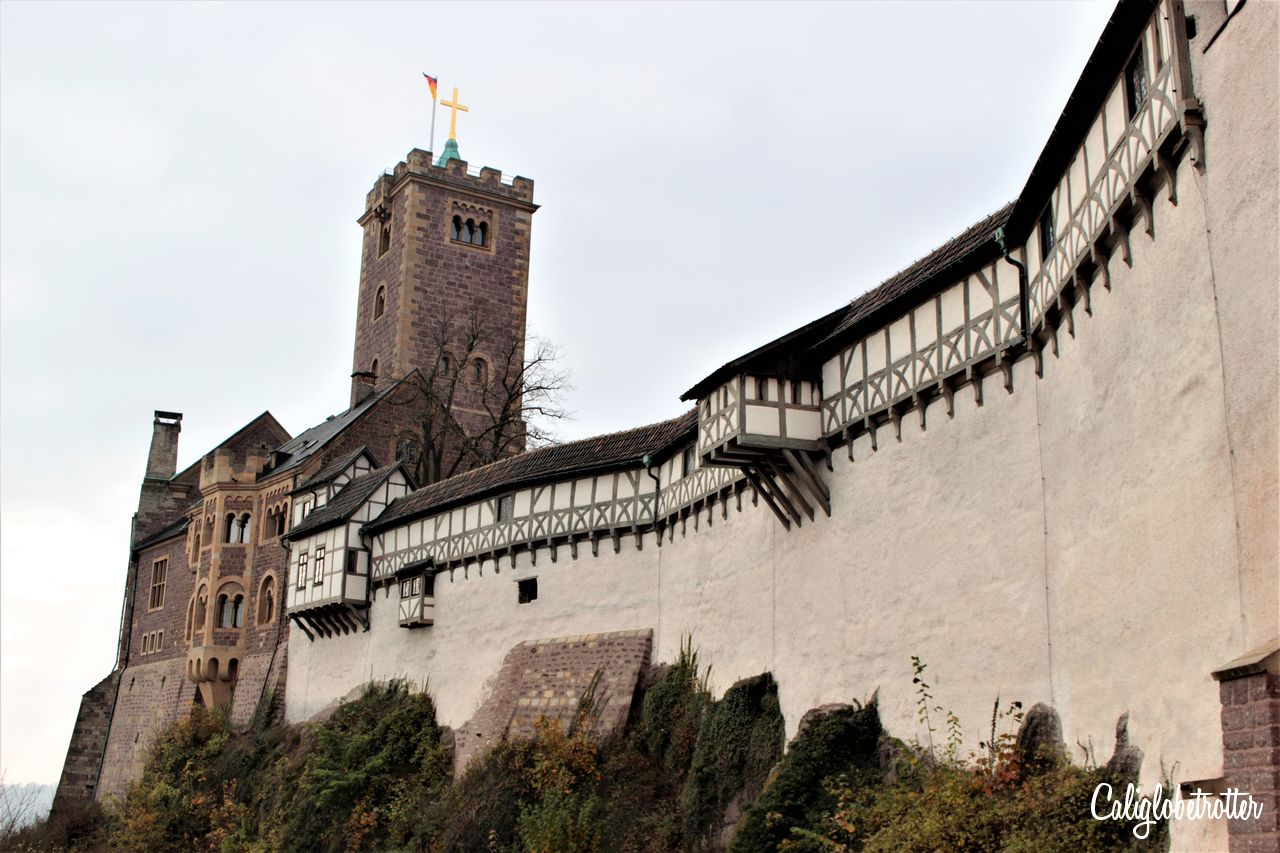 Visit the Peacock Island (Pfaueninsel) in Berlin, home to free-roaming peacocks!
Check out Germany's first UNESCO World Heritage Site, the Aachen Cathedral, the oldest cathedral in northern Europe.
Be sure to explore one of the many historic medieval towns in Germany that survived WWII's devastating destruction, such as Regensburg, Passau, Goslar, Monschau and more!
No matter what time of year, go check out Rakotzbrücke Devil's Bridge, an arched Devil's bridge not far from Dresden.
Go on the hunt for Easter Fountains throughout Bavaria (Osterbrunnen) which are beautifully decorated with hundreds of Easter eggs for the weeks leading up to Easter.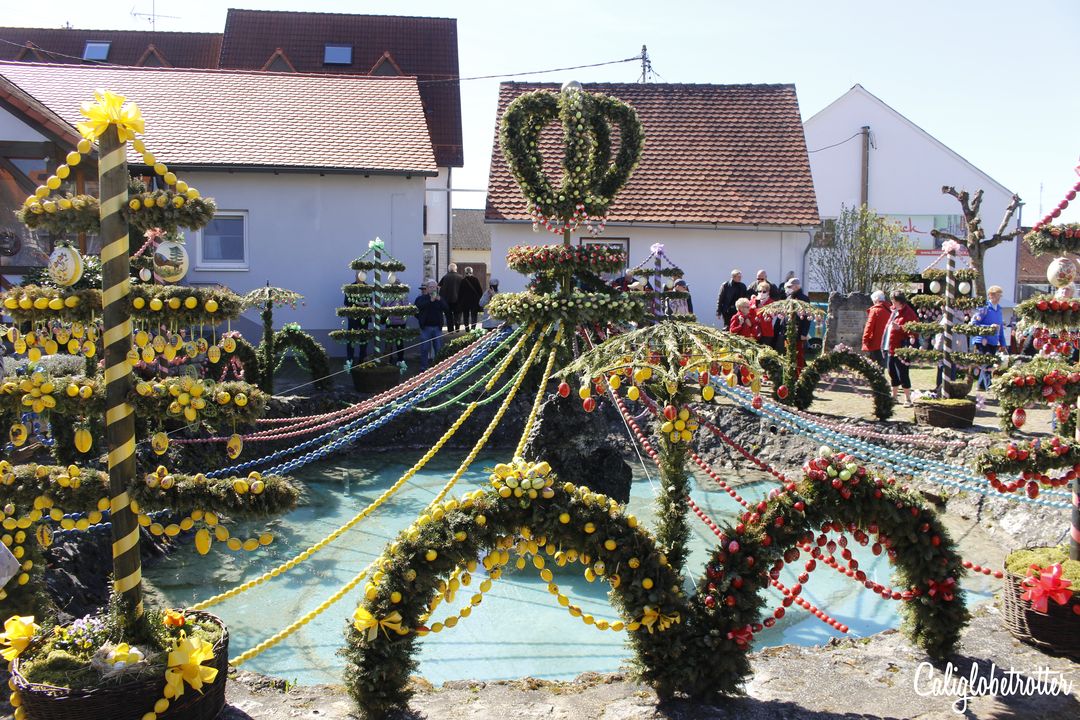 Visit Castle Frankenstein, the birthplace of an eccentric alchemist, who may or may not have inspired Mary Shelley's Frankenstein.
Ride the historic steam trains through the Harz Mountains in Northern Germany to the Brocken, especially in the winter when it's covered in snow!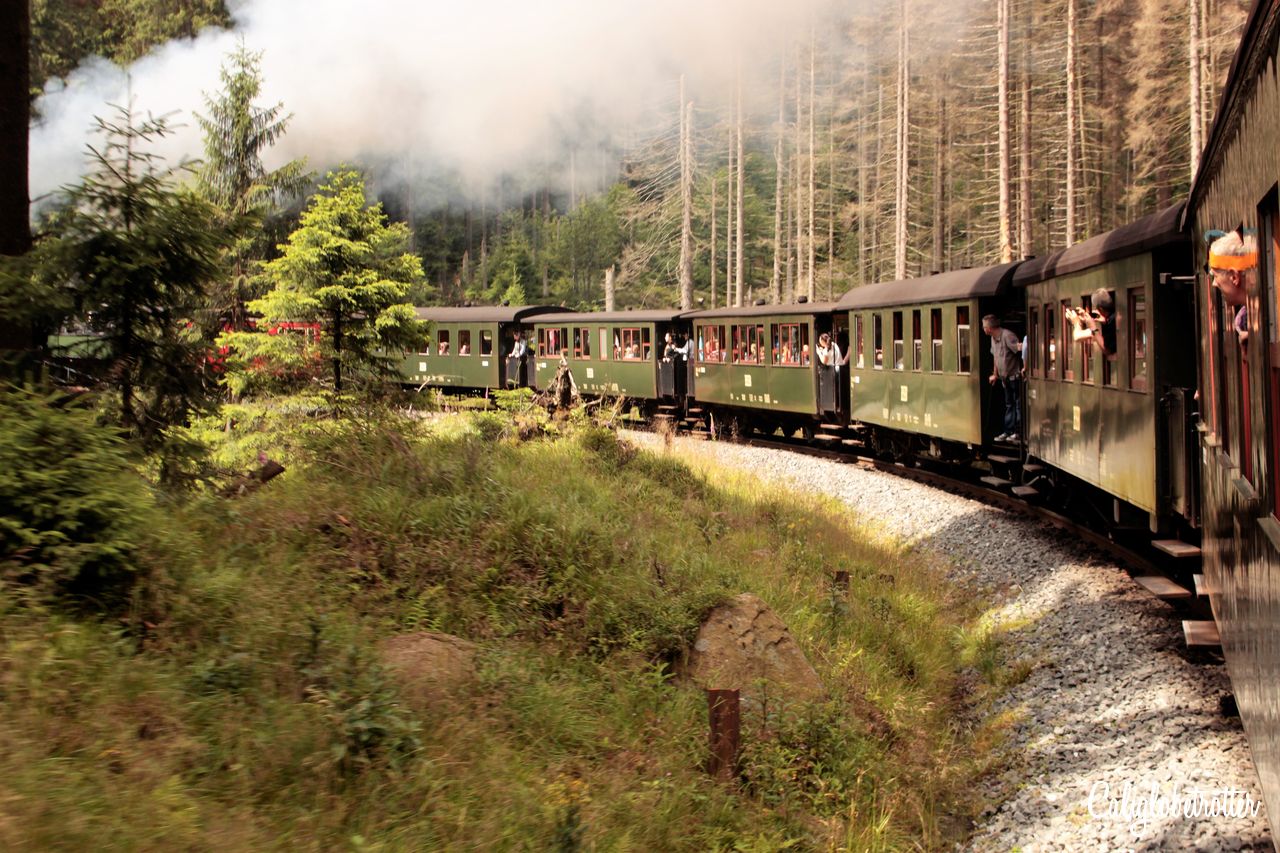 Take a peak at the sprawling Baroque park known as Bergpark Wilhelmshöhe in Kassel, showcasing a 300-year old hydro-pneumatic water work system.
Book a ticket to catch the Furth im Wald Drachenstich outdoor performance, home to the world's largest robot. Obviously, a fire-breathing dragon!
Take a river cruise down the Rhein River, the Danube River or the Mosel River!
Go to the Munich's English Garden biergarten, or one of the other many, many biergartens in Munich!
Go on a Friedrich Hundertwasser architecture hunt to find his amazing buildings, from the Hundertwasser Tower in Abensberg, Waldspirale in Darmstadt, the Green Citadel of Magdeburg or the Hundertwasserhaus in Plochlingen.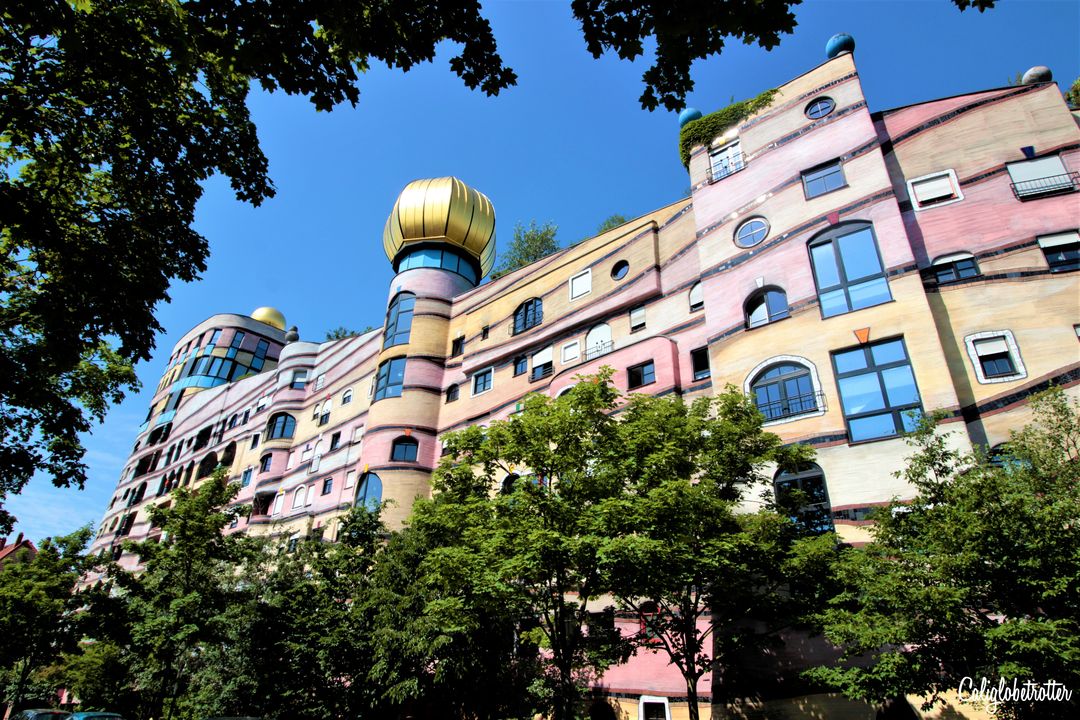 Explore Alexandrowka – a quaint Russian village in the middle of Potsdam.
Visit the World's Most Beautiful Milk Shop, the Pfunds Molkerei in Dresden.
If you want, stop in at the world's largest wine barrel that never was used as a wine barrel but is actually an Inn known as the Dürkheim Giant Wine Barrel in Bad Dürkheim.
Things You Should Eat in Germany

Related: Foodie's Guide to Germany
Eat a classic German schnitzel, pork or veal (which is typical in Austria). With pommes! (fries)! 
Devour a traditional Bavarian Weißwurst with a Brez'n (White sausages with pretzels), but not later than noon to keep it traditional!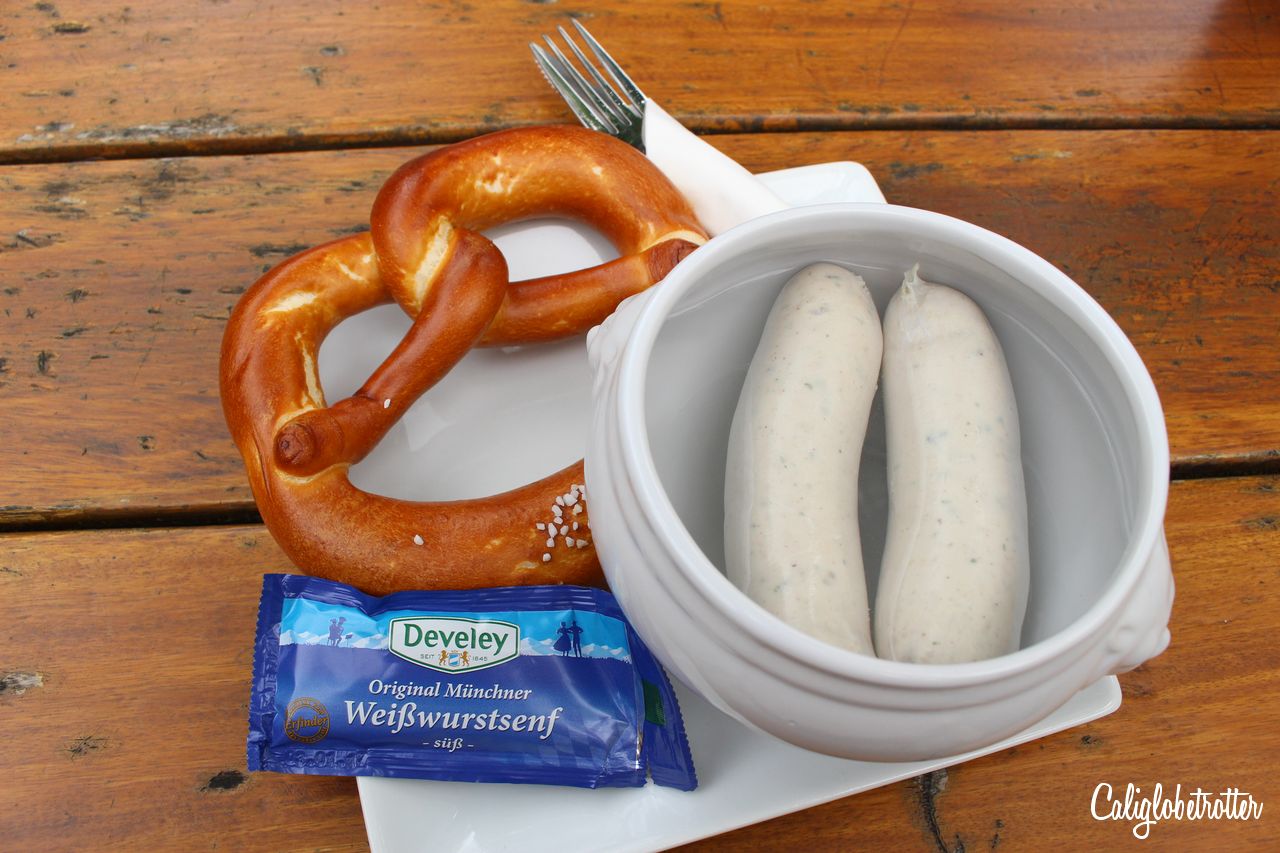 You simply can NOT leave Germany without trying a Döner Kebab – a pita bread stuffed with meat, salad, onions, and sauce which is Germany's most popular fast food option!
Stuff your face with a traditional Black Forest Cherry Cake (Schwarzwälder Kirschtorte) when visiting the Black Forest, though you can get in almost anywhere! But it's not traditional without the Cherry Schnapps!
Eat a traditional Schweinebraten mit Knödel (Roasted Pork with a potato dumpling)
Do a wine tasting tour in Germany's wine regions: Middle Rhine, Rheingau, Franconia, Mosel-Saal, Pfalz, Nahe, Ahr.
Eat a Franzbrötchen in Hamburg.
Eat a Krapfen during Faschingzeit, but depending on where you are it will have a different name. Sometimes it's known as Krapfen, sometimes a Berliner (Yes, JFK called himself a jelly doughnut), sometimes a Pfannkuchen, or Kreppel.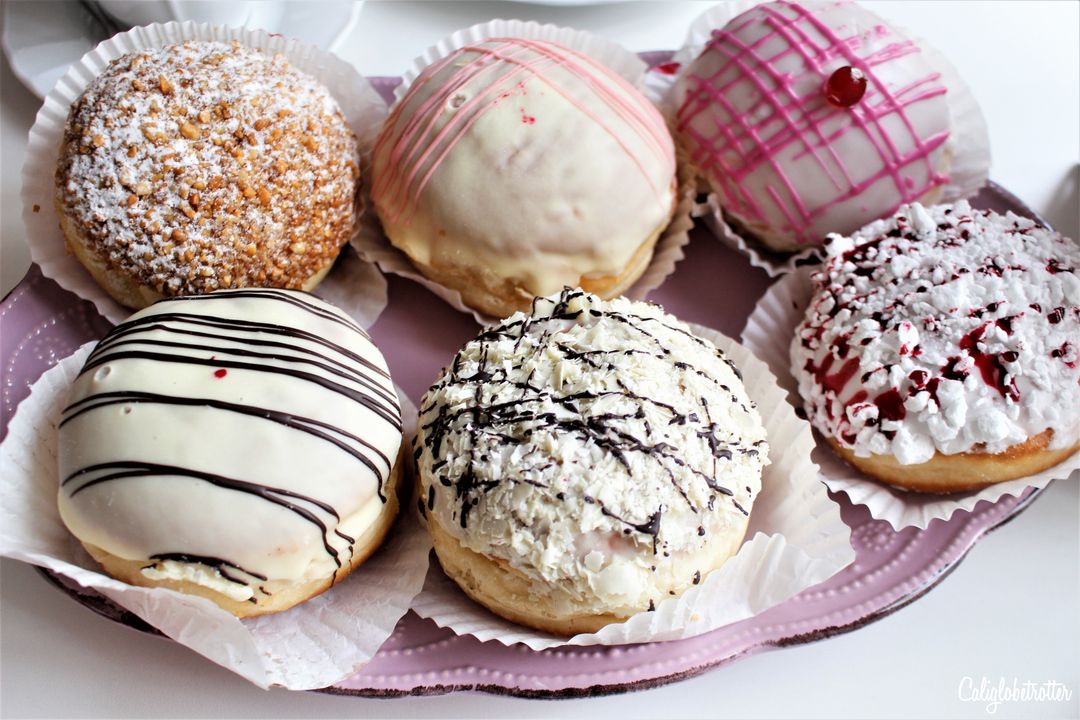 Eat one of Germany's most iconic meals: bratwurst with fries or sauerkraut!
Try Bamberg's Smoked Beer, which is definitely an acquired taste!
Eat White Asparagus during Germany's beloved "Asparagus Season" from mid-April to June 24th.
Go the Onion Festival in Weimar
Mix a Weizen and Cola together to make a ColaWeizen
Mix Coke and Fanta together to make a Spezi
When in Bavaria, be sure to eat a Leberkäse Semmel (a traditional bologna sausage sandwich) with either mustard or sweet mustard!
Eat your way through the Imhoff-Stollwerck Museum, also known as the Chocolate Museum in Cologne
When in Berlin or anywhere in Germany, order a Currywurst mit Pommes! A type of traditional sausage with curry sauce and fries!
Do a wine tasting tour with Bottle Stops at any time of the year, especially at Christmas to learn about good wines and what makes a good Glühwein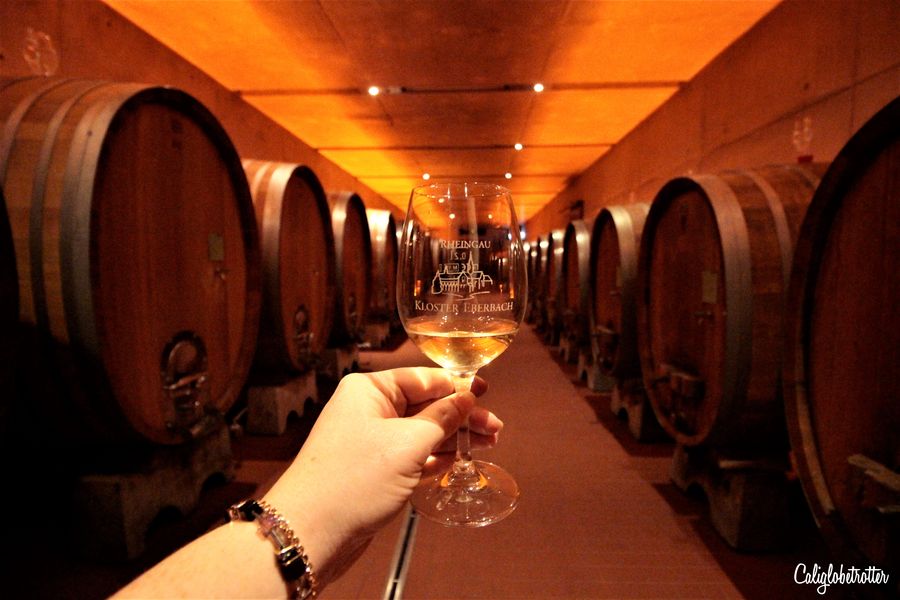 When visiting the German Christmas Markets, it is VITAL for your health to drink as many mugs of Glühwein as humanly possible to keep warm!
Eat as much Apfelstrudel as you can physically stomach!
If visiting Germany in September, be sure to drink some Federweißer Wein which is fresh wine which has been freshly fermented and can be a bit sparkling and therefore is only available for a very short amount of time! Best drank with an Onion Tart called "Zwiebelkuchen".
Buy but don't eat a traditional German Lebkuchen Heart cookie which can be found at all major festivals and Christmas Markets!
But, don't forget to also try the traditional Nuremberger Lebkuchen cookies which you can and should eat!
Go to a Starkbierfest and drink a Starkbier! But be careful! It's called a "Strong beer" for a reason!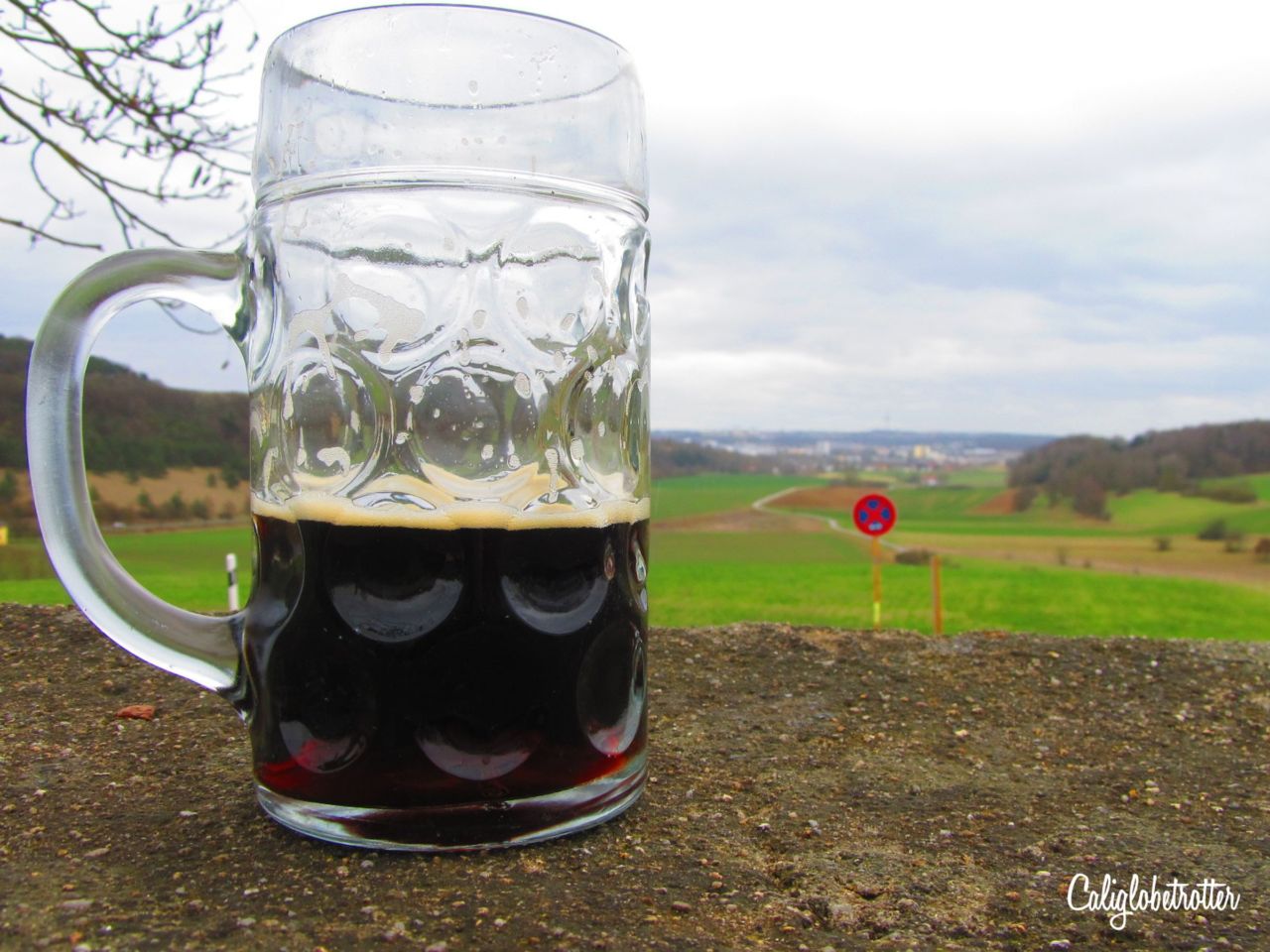 When in Heidelberg, be sure to make a reservation to eat at Schnitzelhaus where offers up over 100 variations of the beloved Schnitzel!
For those who love Germany's bakeries and delicious bread, then be sure to check out the Museum of Bread Culture in Ulm.
For Marzipan lovers, visit Niederegger, the almond confectionery from Arabia that has been making Marzipan locally for centuries.
Eat Spaghettieis.
Make time for Kaffee und Kuchen (Coffee and Cake) usually between 2-4pm, especially on Sundays.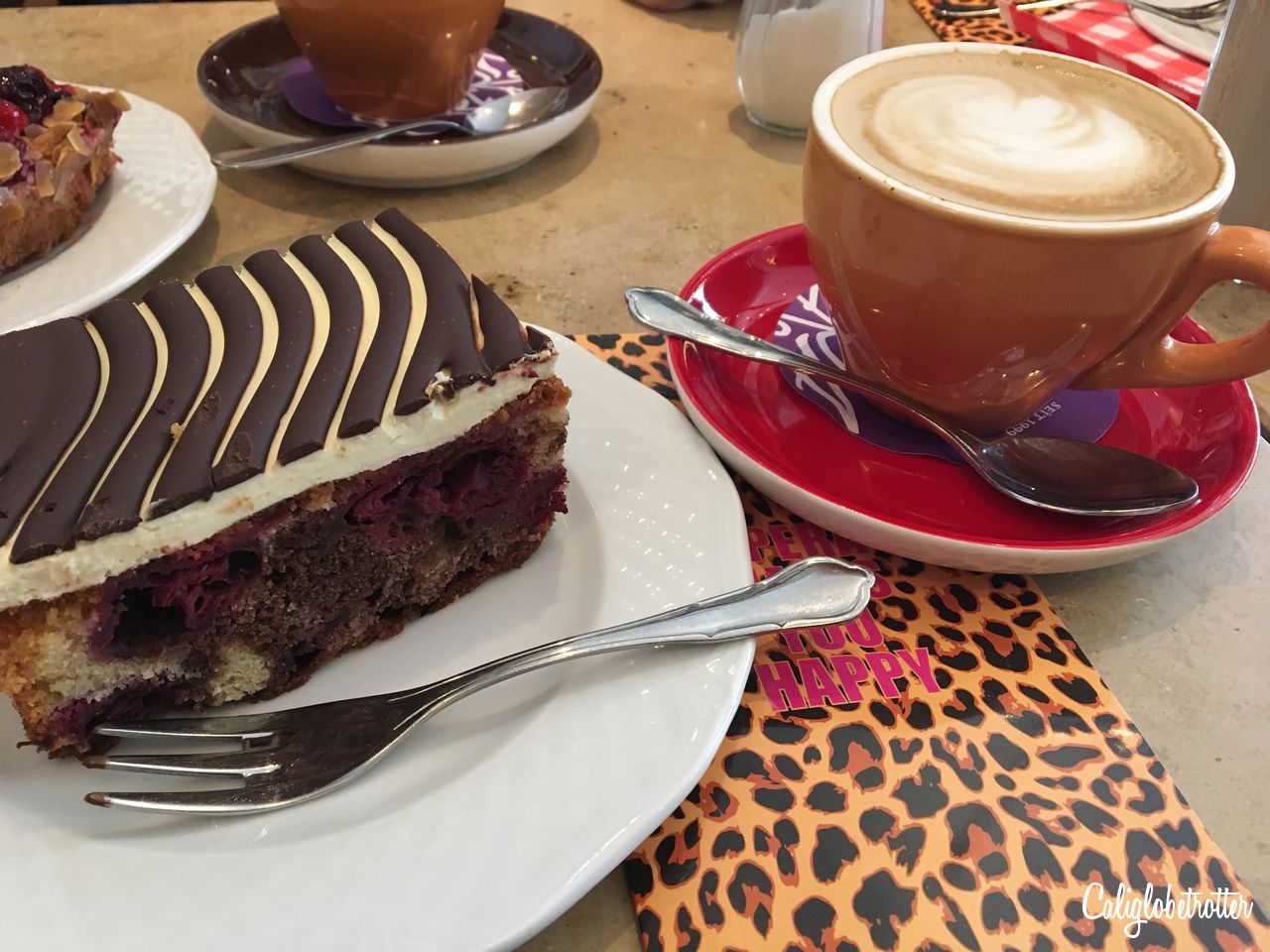 Indulge yourself with an Eiskaffee (Cold Coffee with a scoop of vanilla ice cream)
Eat traditional German Stollen bread at the Dresden Christmas Market!
Eat a Dampfnudle with vanilla sauce
Eat at the Wurstkuhl in Regensburg which has been serving up sausages with sauerkraut since 1146, making it the oldest sausage kitchen in the world!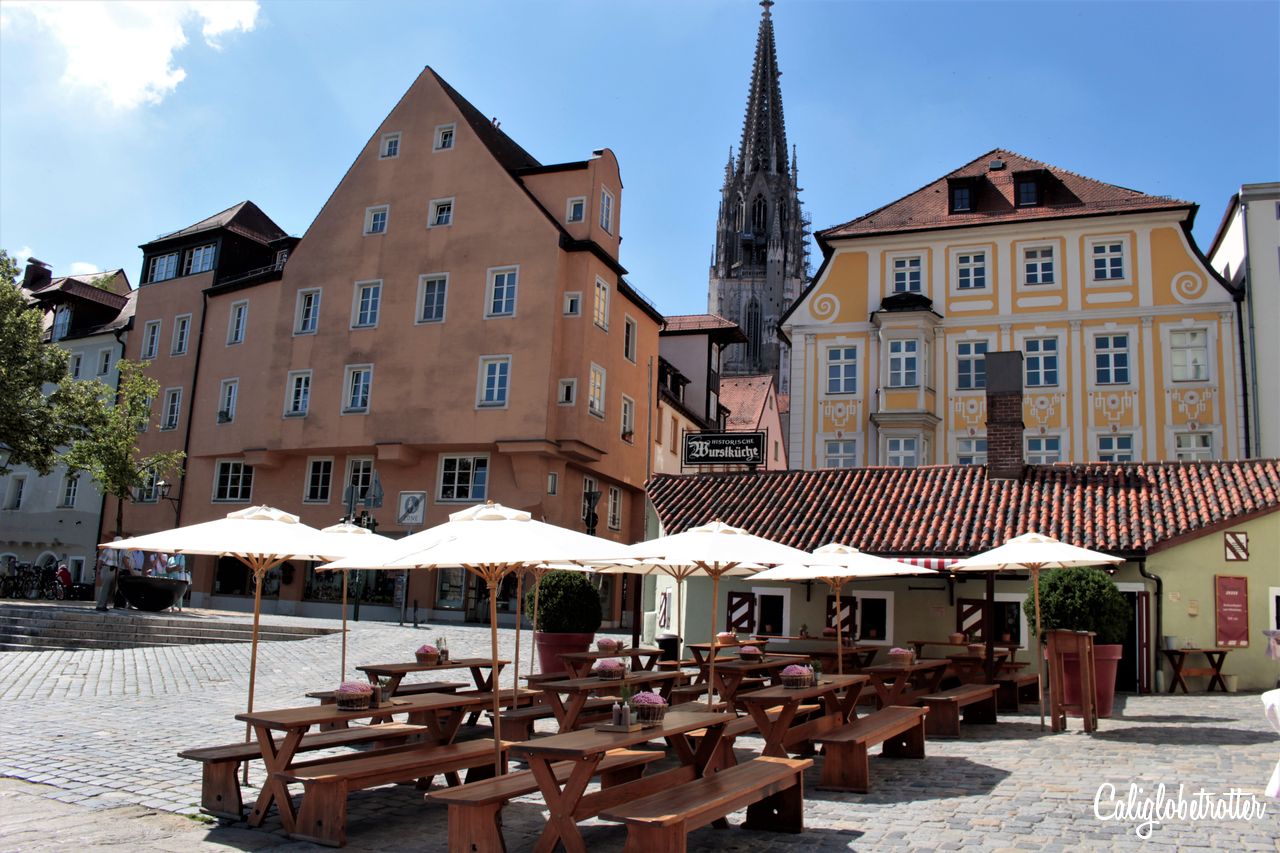 Things to Buy in Germany
Buy a pair of traditional Bavarian Lederhosen (for men) or a traditional Dirndl (for women)
Bring home a Hönes Cuckoo Clock from the Black Forest (I recommend Drubba from Titisee-Neustadt, but only because I've been working in the branch in Regensburg)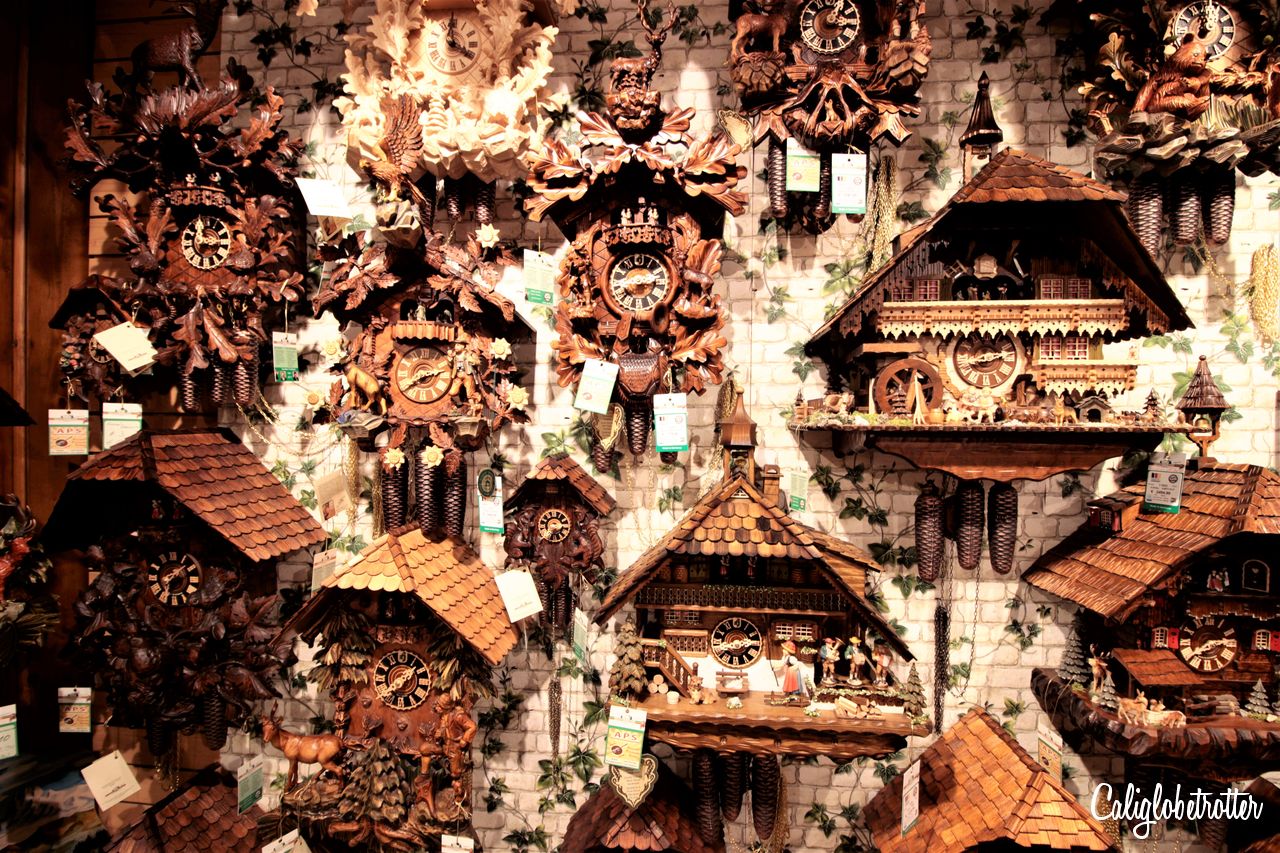 Don't leave Germany without a Bierstein
Buy yourself a cute little, hand carved "Rauchermann" or Smoking Man which opens up so you can put an incense inside.
Bring home a traditional Steinbach Nutcracker, hand carved and made in the Ore Mountains in northern Germany!
Traditional Celebrations to Experience in Germany
When in Bavaria on May 1st, catch the rising of the MaiBaum (May Pole) in the town center, usually accompanied with music, dancing and beer.
Between September and October, you can typically find an "Almabtrieb" in the Alpine region, herders bringing cows and rams down from lush Alpine pastures back down into the valleys by parading them through town, sometimes with cows crowned for food behavior!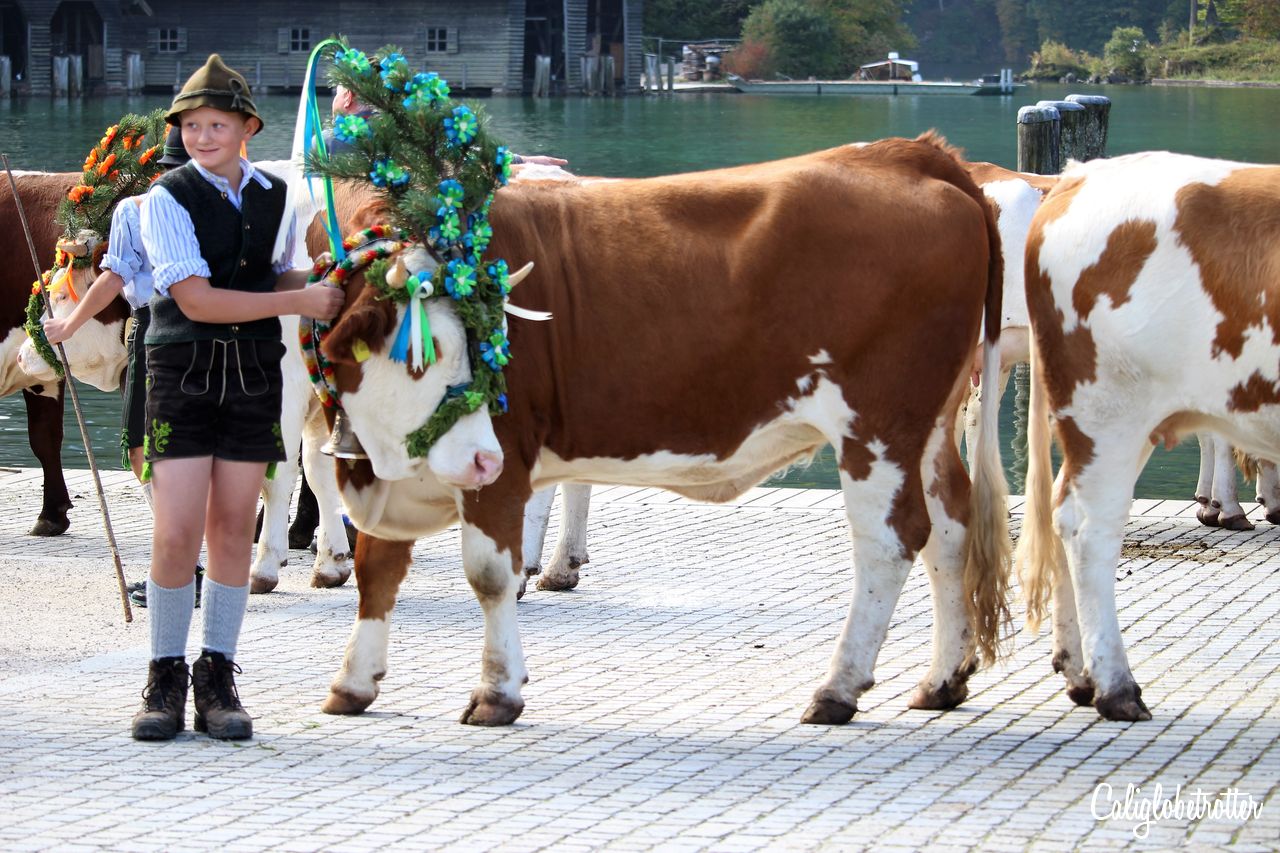 Visit one of Germany's best Christmas Markets – every town and city has a Christmas Market so it's easy to find one from Heidelberg to Rostock to Hamburg to Munich to Nuremberg's Christmas Market and the Dresden Christmas Market!
Celebrate Carnival (Fasching) in Cologne during the "Crazy Days!"
Go to the Landshuter Hochzeit every 4 years in Landshut, one of the largest historical pageants in Europe which includes music, jousting, feasting, pageantry, dating back to 1475! The next one is postponed till 2023!
Experience a traditional "Thanksgiving" Bavarian style in Bad Gögging, known as Erntedankfest, accompanied with traditional dancing, brass music, food and beer, all giving thanks for yet another successful harvest!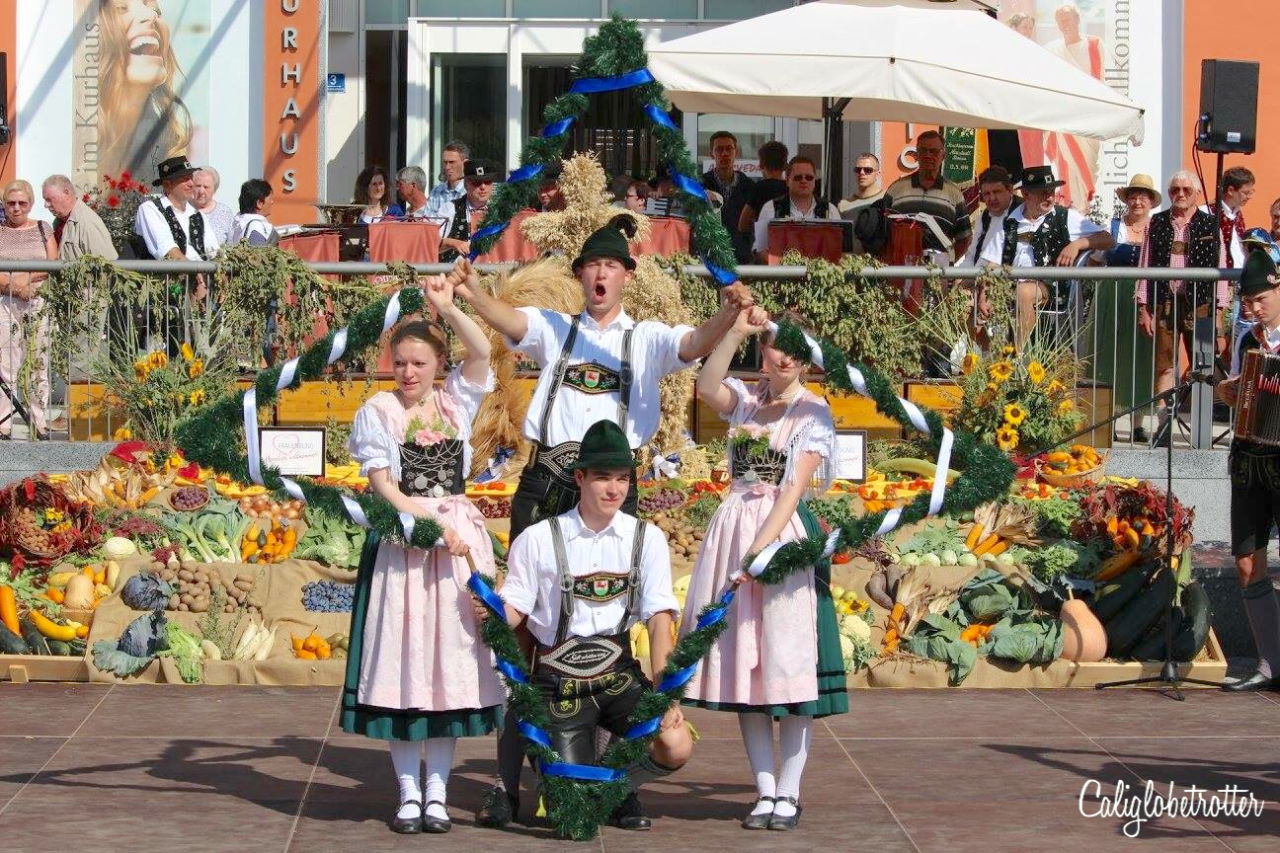 Go to the Passion Play in Oberammergau which takes places every 10 years. Next is postponed to 2022!
Watch the reenactment of the destruction of the Heidelberg Castle, known as the "Heidelberg Beleuchtung" which includes a firework show, and also extends down river to other major sites, known as "Rhein on Fire".
Experience once of the most unique Christmas Markets in Germany, deep in the Bavarian Forest, covered in snow with little Gnomes running around at the Schweinhüttewald Weihnachtsmarkt!
Go to Germany's best Medieval Christmas Market in Esslingen, just a 20 minute drive away from Stuttgart!
Cavort with witches and warlock with the Devil at the Brocken on Walpurgisnacht (April 30th) every year at Hexentanzplatz in Thale, also known as the Harz Mountains witches festival.
Catch a glimpse of the Christkind at the Nuremberg Christmas Market who makes an appearance to officially open the Christmas Market season!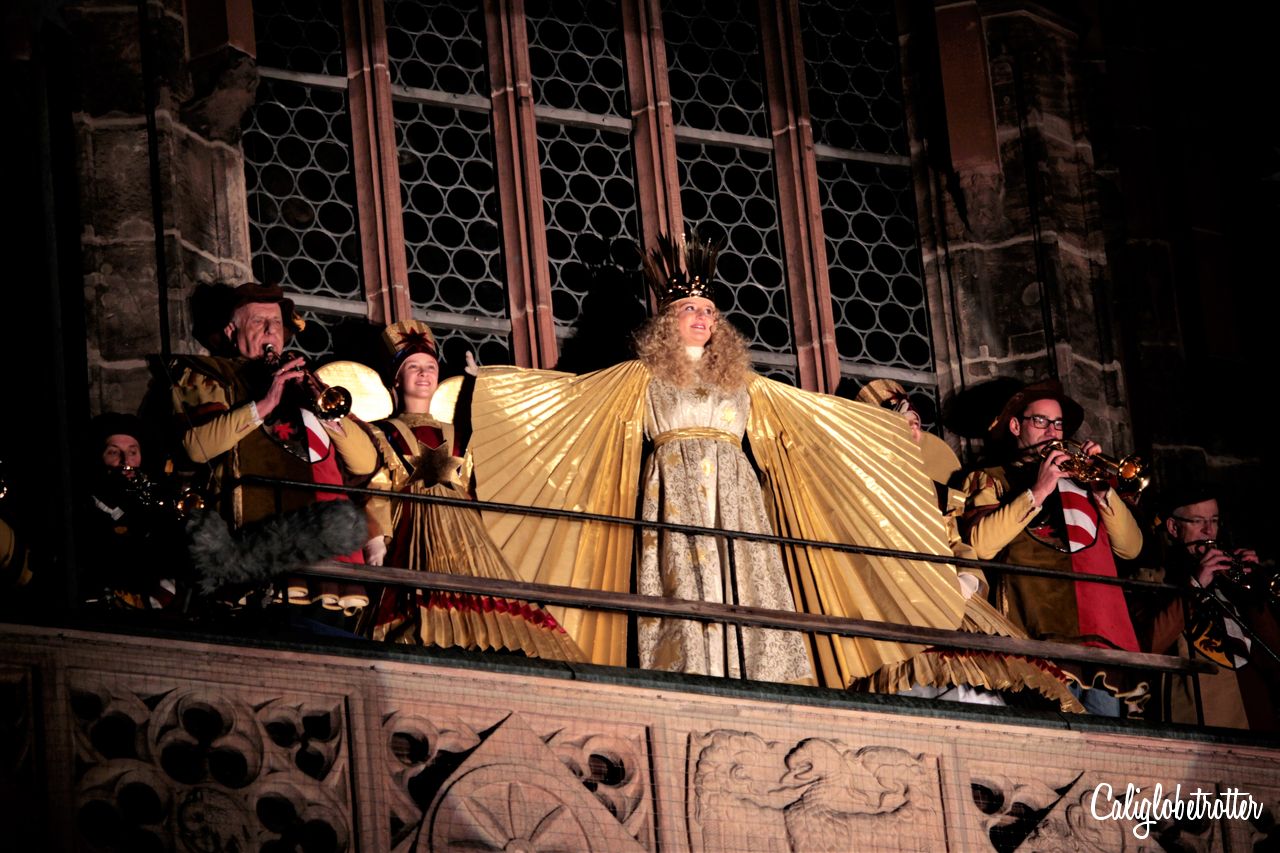 WHEW! I've tried to list as many things as possible to do in Germany, some unique things to do in Germany as well as of course the things you MUST do in Germany. That was 250 +/- things to do! I've included many main sights and activities to do while in Germany and of course, some of the best food to eat in Germany! You shall have a rather full picture of what you can do while traveling in Germany and there's no possible way you could be bored or leave Germany not in love with it! There is truly something for everyone!
But, I do hope this either gives you the nudge to book that ticket to Germany ASAP or at least alter any travel plans to include something new and amazing! I truly urge you not to just visit the big, popular cities in Germany and instead include a few of Germany's fairy tale towns! There are so many to see (beides Rothenburg ob der Tauber). Please don't just consider coming to Germany just for Oktoberfest which is the biggest and most popular festival in Germany, but also the most crowded and the most expensive. Instead truly try to seek out one of the hundreds of small town bierfestivals in Germany which will offer you a cozier and more personal experience!
And don't just come to Germany in Summer, but come in the off seasons too! Spring in Germany is covered in florals and towns are just starting to come alive again after hibernating all winter. Autumn in Germany is also a wonderful time to come because half the tourists are gone and the weather is still amazing, not to mention the magical wonder of fiery reds, yellows and oranges no matter where you go! There is simply no right or wrong time to visit Germany!
Other Travel Posts for Germany:
Foodie Bucket List for Germany
100 Easy German Phrases to Learn Before Visiting Germany
Liked this Post? PIN IT FOR LATER!!