Just 20 minutes or so outside of Regensburg sitting above the Danube is the Walhalla memorial near the small town of Donaustauf. It is a popular destination for those cruising on the Danube.
This majestic memorial can be seen for miles perched upon the hill, honoring important or famous Germans. It was built by King Ludwig I of Bavaria upon ascending the throne. Its construction began in 1830 and was completed in 1842.
This magnificent building is built in the traditional Neo-Classical columned temple form, reminiscent of the Parthenon in Athens, Greece. With columns around the entire structure and a walkway, you can walk around the whole building. If you're feeling adventurous and up to the task, you can walk up or down the massive steps of Walhalla and follow the path that will lead you back down to the main road or to the cruise ships.
You can easily go inside for a pretty good deal. You can pay 4 euros per adult to get in. There isn't much to do inside other than look at the busts of honorable Germans and just enjoy the sculptures. After walking around and checking out who made the hall of fame, you can just enjoy the fantastic views.
Inside the memorial, busts of over 130 important figures of Germany are displayed along the walls, covering 2,000 years of history. The busts are mostly of men and women who were artists and scientists.
Some important figures include Charlemagne, Ludwig von Beethoven, Ludwig I of Bavaria and more.
Although inside is interesting, it is also small and you see everything upon entering the building. But the main attraction of Walhalla is the beautiful view over the Danube river and the surrounding country side.
There is a huge grassy lawn which you could easily pack a picnic and sit down to enjoy the view, or even sit along the massive steps of the Walhalla. Either way, you will have a wonderful view!
Once you're finished visiting the memorial, walk/drive down to the road below the memorial and you will be able to enjoy a view of the Walhalla Memorial.
________________________________________________________________________________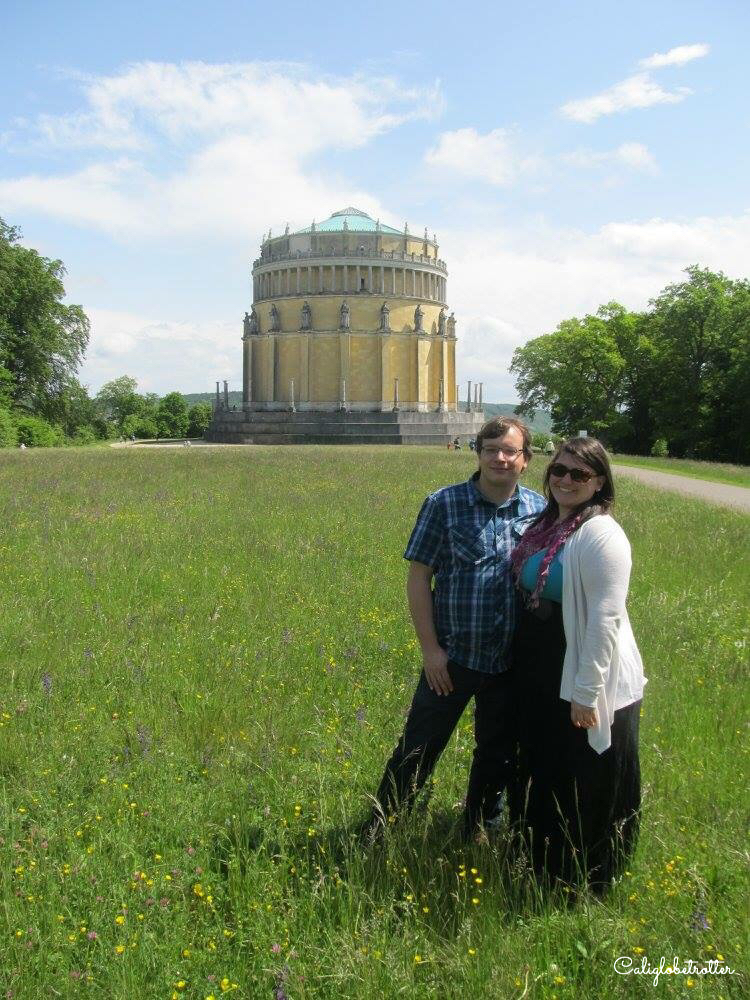 Another similar monument is the Brefreiungshalle which is another memorial perched atop a hill overlooking the small town of Kelheim and more of the Danube, that King Ludwig I of Bavaria commissioned to be built commemorating the victories won during against Napoleon during the Wars of Liberation from 1813-1815. It was finally built in 1842 and finished in 1863.
The best way to enjoy this monument is to drive up and check it out before or after doing a river boat cruise to the Weltenburg Abbey, famous for its amazing beer and of course, the abbey itself! By doing a river boat cruise, you will have a fantastic view from the river of the memorial perched up on the hill.
Save