Disclaimer: This post contains affiliate links. If you click on one and make a purchase, I might make a little extra spending money, at no extra cost to you. As always, all opinions are my own and these products/services have been found useful during our travels and come highly recommended to you from yours truly!
Castles & Palaces…. what dreams are made of! As a little girl, I always dreamed of living the fairy tale life as a princess in a beautiful castle perched upon a hill, with my long locks of brown wavy hair flowing over the castle window waiting for my prince charming to come and sweep me off my feet. Oh wait…that's Rapunzel. While we may not have many "castles" in the United States, Europe has more than enough to make up for it. But how can we tell the difference between a 'burg' and a 'schloss'?
Love German Castles? PIN IT FOR LATER!!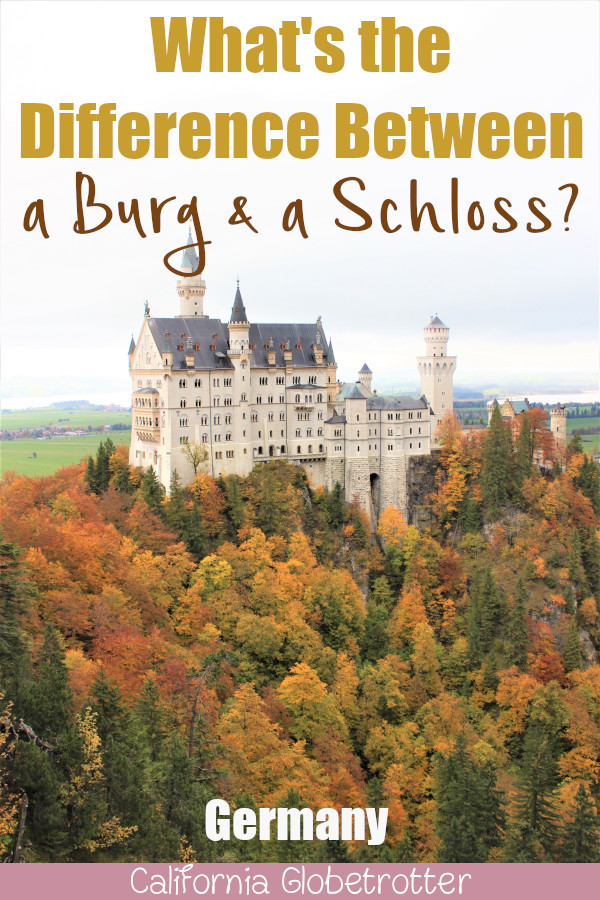 Ever since I first came to Europe in 1999 for the first time with my family at the young impressionable age of 14, I have seen an endless amount of different castles in many different countries. Many of the best castles in Europe vary in size, shape and color. Each one is more unique and special than the last, and all of them have a story to tell. 
We grow up with romantic notions that castles are decorated in gold and porcelain, have large, shimmering ballrooms where princes find their princess and ask them to dance, while forts have a more seriousness about them, implying epic battles and sieges.
Germany alone has over 20,000 castles to pick from to explore! From high up in the mountains to deep within the city centers. From sky high turrets and towers to some simple, rustic castles. From castles that are  the cream of the crop or castle ruins that once was important.
But when you travel around Germany, you might come to ask what the hell is the difference between a 'Burg' and a 'Schloss', like I did one day.
So, what's the difference you might ask?
To start with, in German, there are two meanings for a 'castle'. One is a Burg and one is a Schloss, but they can get a little blurred over time.
Let me clarify that just a little bit more for ya!
 A Burg:
Is usually a fortress that was built for protection during the Middle Ages by the nobility. During this time, things were unsteady and turbulent, so the nobility needed protection from unwanted visitors. In the beginning, these Burgen (plural) started out as just a watch tower where people took refuge and gradually, over time expanded the towers into a strong, steady and fortified "castle" accommodating those seeking shelter within.
Characteristics of a 'Burg':
Strong, impregnable stone walls
Limited windows facing the outer side of the fortress
Layers of fortifications, meaning walls inside of walls
High, imposing turreted towers
Slits in the fortress walls for knight's to shoot their bows upon the enemy
A well within the fortress grounds should the castle ever come under siege
A traditional "Rittersaal", a knight's hall usually decorated with armoury
Related: Burg Hohenzollern

Related: Burg Eltz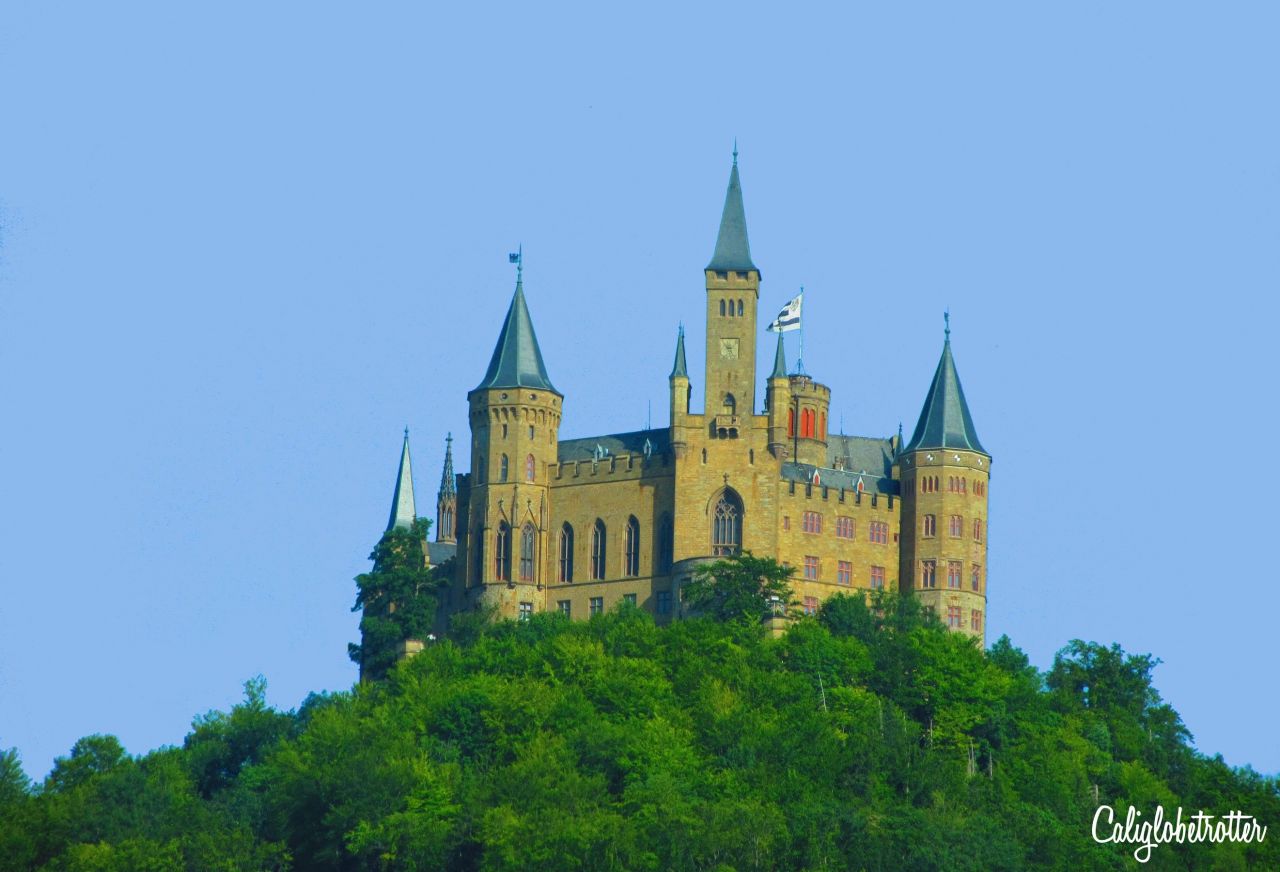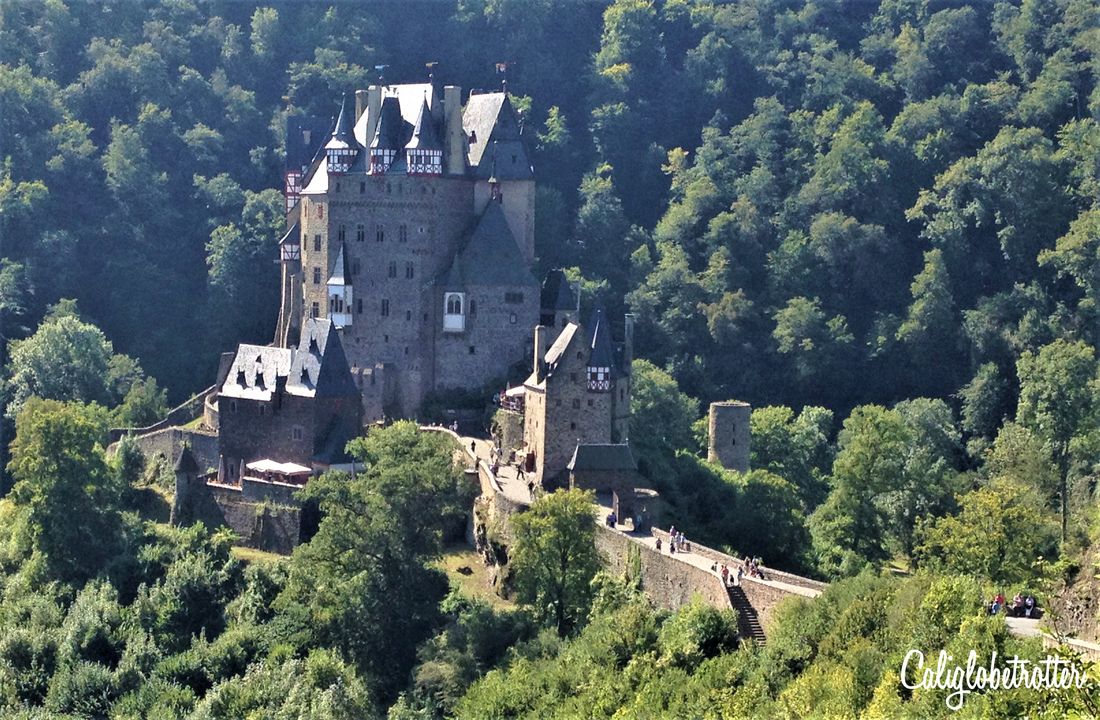 These Burgen were built for protection rather than luxury and comfort. Therefore, many Burgen are not elaborately decorated with ceiling frescos or fancy gardens for hosting parties. These were seen as unnecessary. Every necessary precaution was taken for the safety of those residing inside. In case the castle should come under attack, there is usually always a well for the people taking refuge inside to have access to water without having to leave the castle. Who knows, you might become under a 10 month siege like Burg Hohenzollern!
Usually, a Burg is built in an area that might be strategically difficult to reach, for example, perched on a hill, or surrounded by a moat with a draw bridge. This made it more difficult for invaders to get inside the fortress walls.
However, over time, as fortifications were no longer needed, the family who lived in these Burgen expanded and improved it to make it more comfortable, eventually turning these Burgen into a Schloss. A great example of this is the Burg Eltz. Only the nobility could build a castle of their own and this castle had three lines from the same family who came together to build the fortress with strong walls in a good location for protection. Over time though, it expanded to make it more comfortable for the three families and today is more of a castle than a fortress.
But wait…! What if you have a "Burg" on a "Berg"?
But now I have to ask about what a "Berg" is, after thinking about Heidelberg. I spent a year studying abroad here with the Schloss Heidelberg perched up on a mountain as my backyard. But that's exactly what it is. Schloss Heidelberg is a castle which is perched up on a "mountain". "Berg" in German translates to a 'mountain'. So technically, the castle is named after the mountain on which the castle sits and there are plenty of these throughout Germany.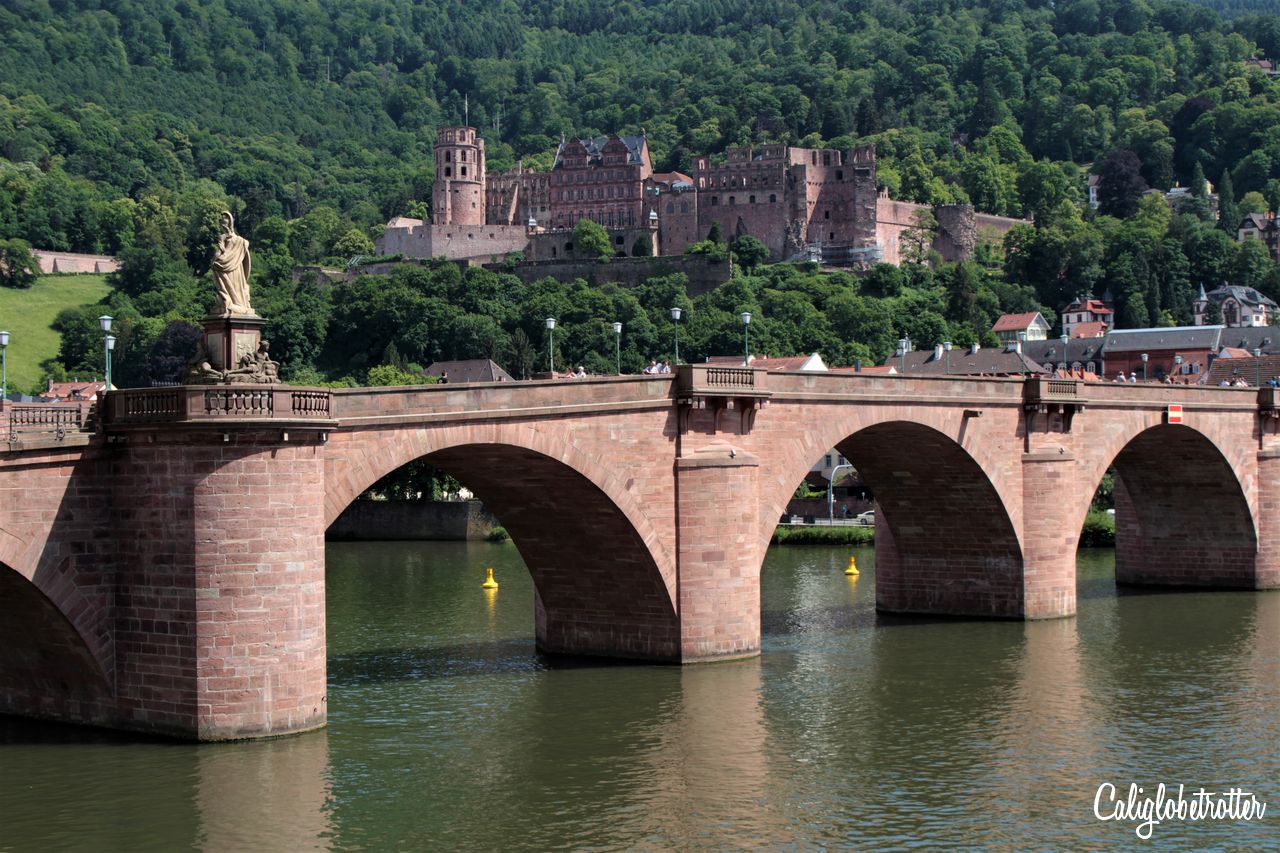 Many castles throughout Germany are either in perfect condition or left partially unfinished. Or in some cases, they are downright just remains or a castle falling into ruins. The ruins, called Burgruine are still accessible to visit and are incredibly intriguing to discover why they fell into ruins. Some castles, like Schloss Heidelberg are just unlucky and have been struck by lightning one too many times!
A Schloss:
is much more elegant and romantic than a Burg as these were generally built after the Middle Ages and usually were built as a residence for the nobility. They were not constructed to be a fortress for protection against outsiders. This was because the turbulent times from the Middle Ages had relaxed a bit and the nobility no longer felt the need for massive fortresses for protection. Instead, the nobility built these palaces for to impress, as is seen immediately upon entering the Grand Hall of many palaces.
Characteristics of a 'Schloss':
Lavish Ballrooms & areas for entertaining
Built for elegance & beauty rather than protection
Stunning gardens with fountains, pavilions and lakes
Patron of the arts – highlighting the importance of art, sculptures and paintings
Perhaps built directly in the city center or slight outside of the city center
Related: Schloss Herrenchiemsee

Related: Schloss Ludwigsburg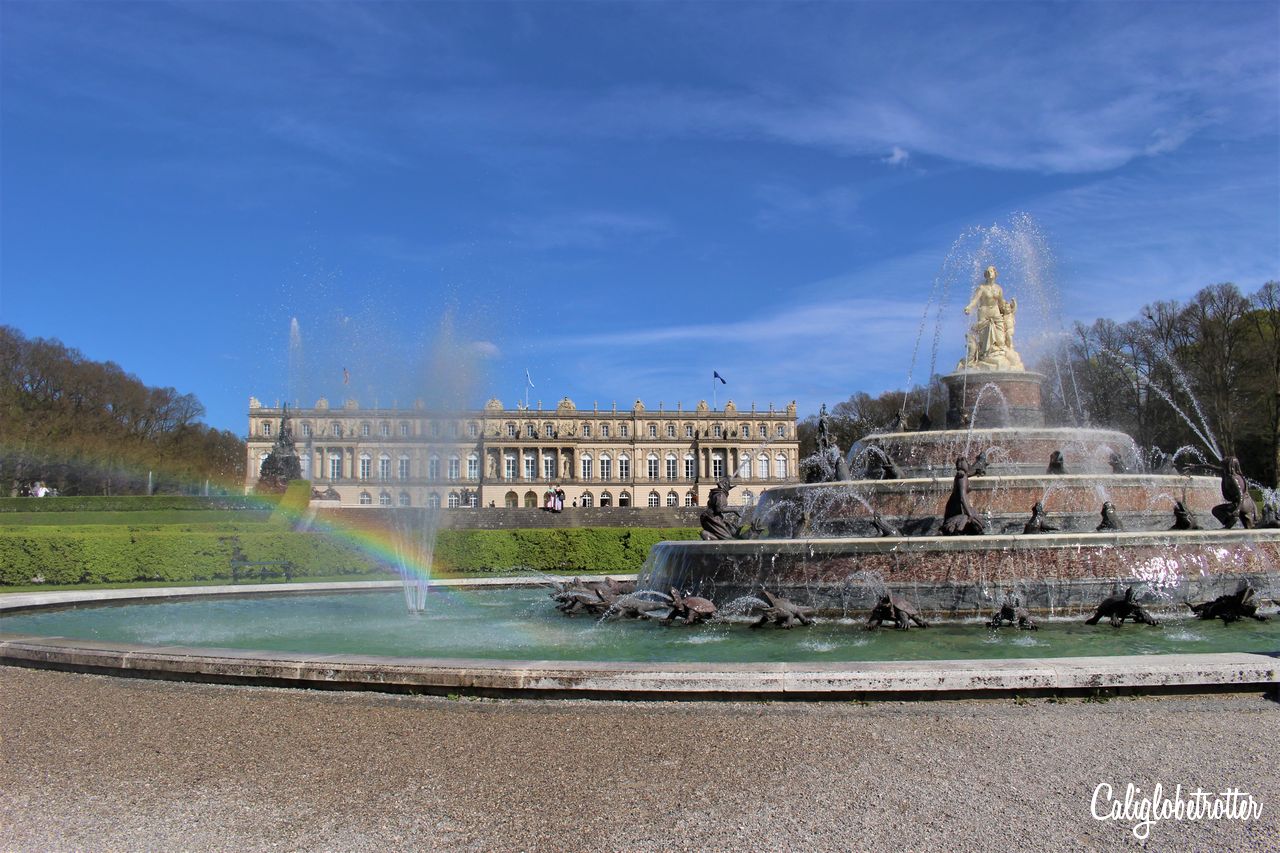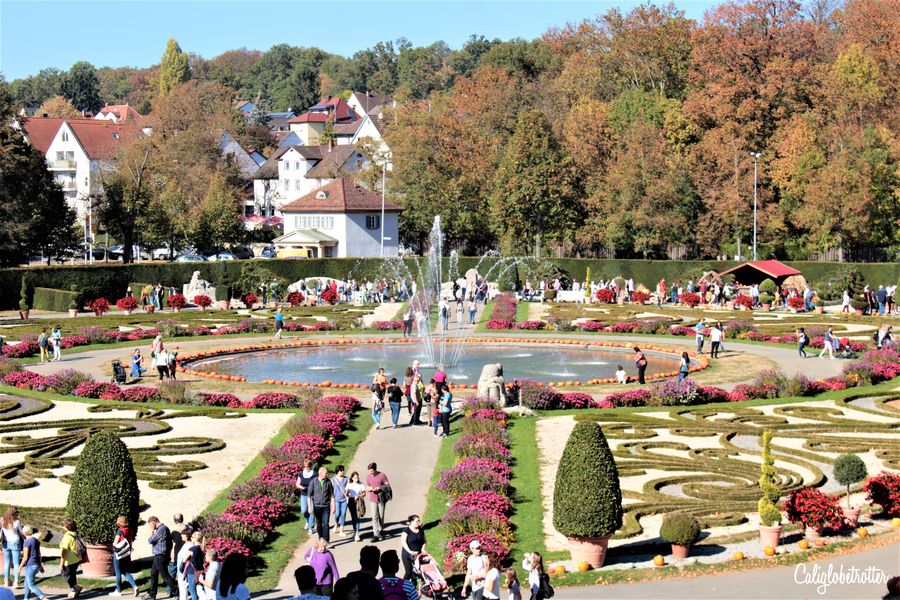 As the centuries went by, the nobility had more and more time and money to spend on the arts and this is why on the inside and the outside of Schlösser (plural), they have stunning architecture, gardens and paintings. It was practically mandatory to host elaborate parties to show off one's wealth and the beauty of their palace, almost as competition. King Ludwig II of Bavaria was especially fond of showing off his wealth by designing lavish castles beyond his own means.
When you're at a Schloss, you will easily see the difference between a Burg and a Schloss, as usually they have magnificent gardens in the popular French style with elaborate designs. The castle will most likely be in a city or somewhere not built for the best protection and stunning artwork throughout the entire castle. There is usually always a grand entrance in which to welcome you to an evening of splendor. Overall, the castle is built more as a luxury home than a fortress for protection and was usually home to the most elite nobility or for royalty. Munich's Schloss Nymphenburg is a great example of this!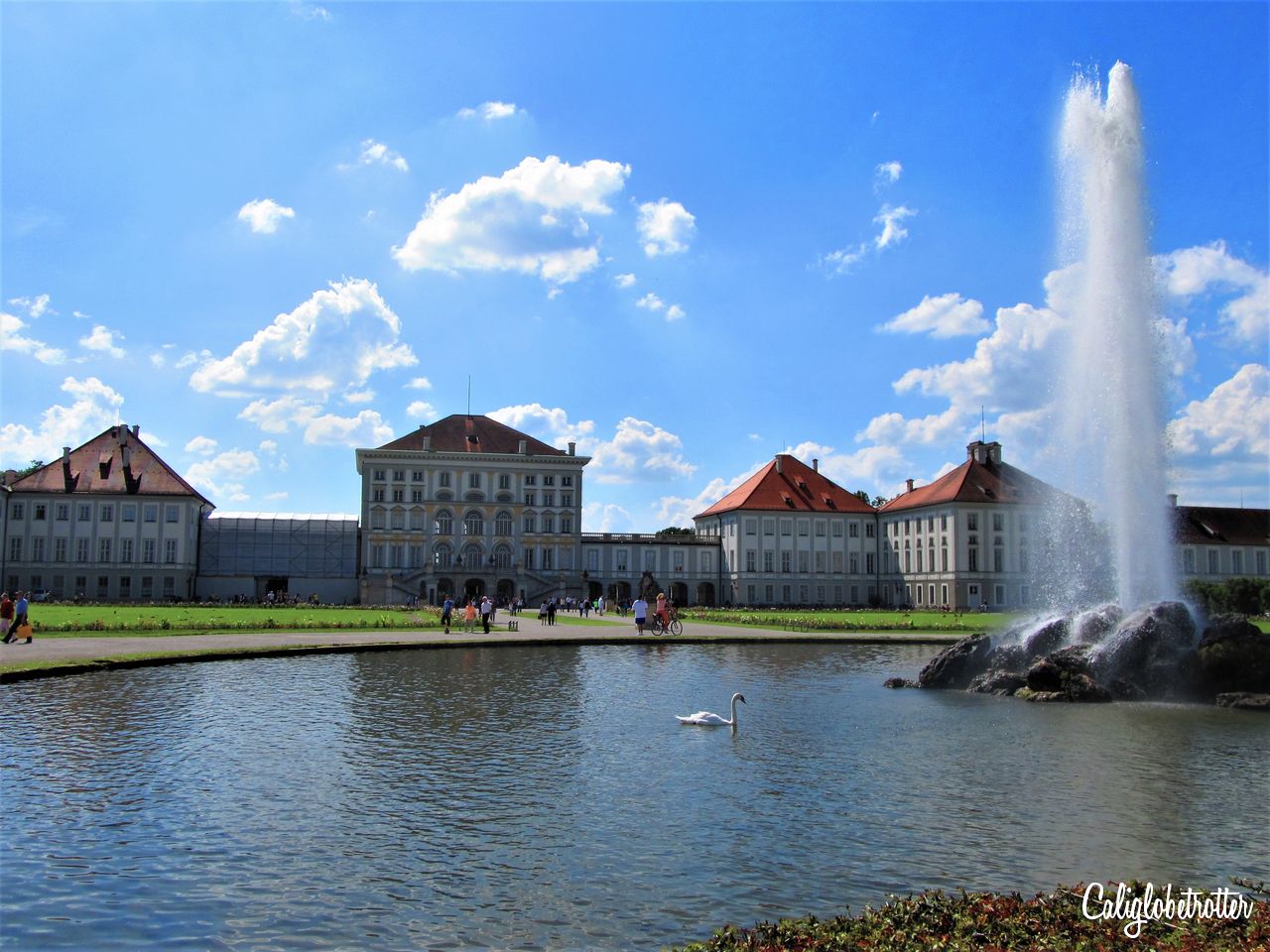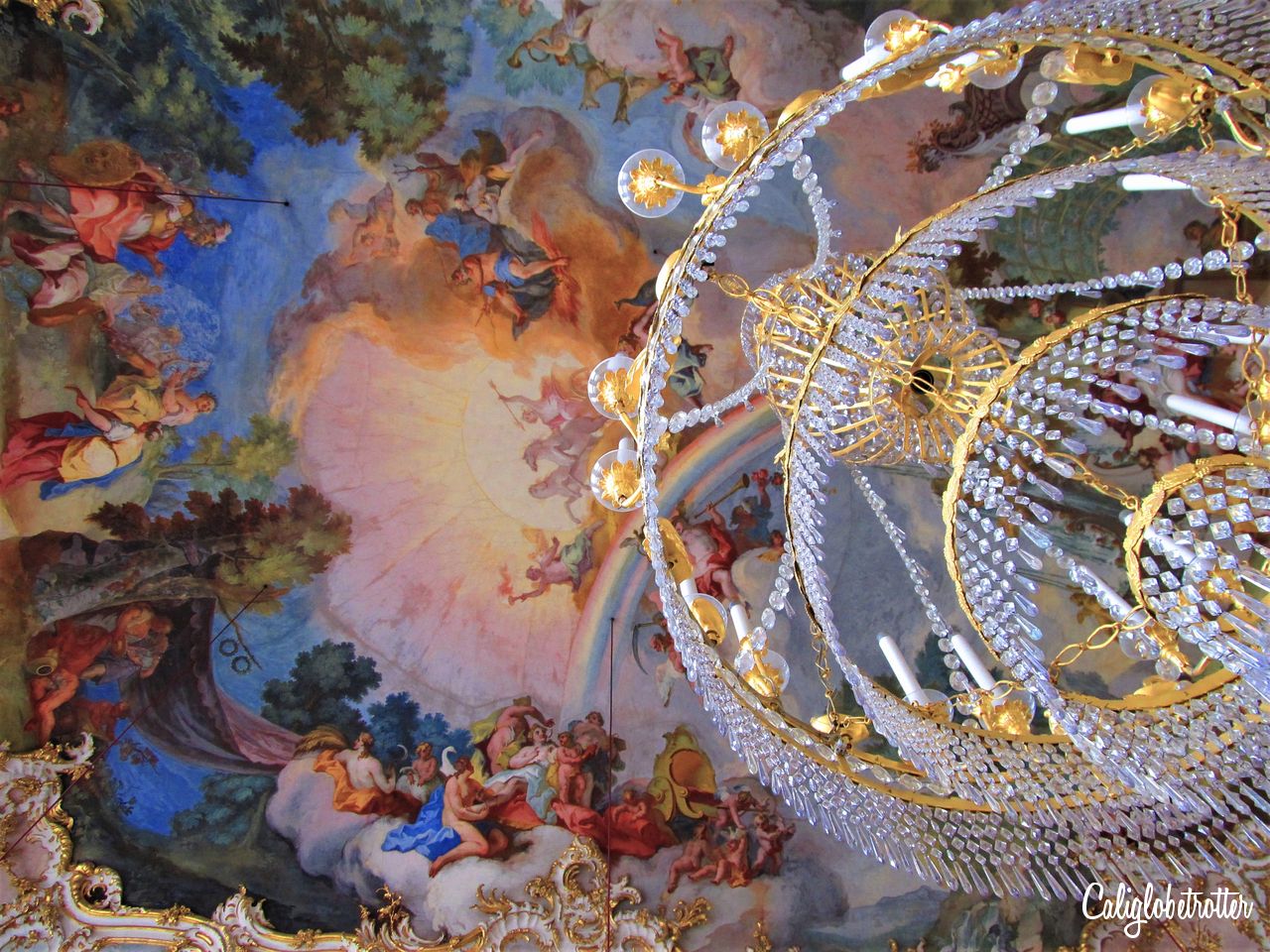 But what about…?
Schloss Neuschwanstein is a stunning castle, perched up on a hill that thousands of tourists flock to see every year. It is every little girl's fantasy dream to live in a castle such as this, but wait, it's perched upon a high mountain, it has strong, steady walls, no gardens and it has towers but stunning frescoes inside. So it is more a Burg or a Schloss?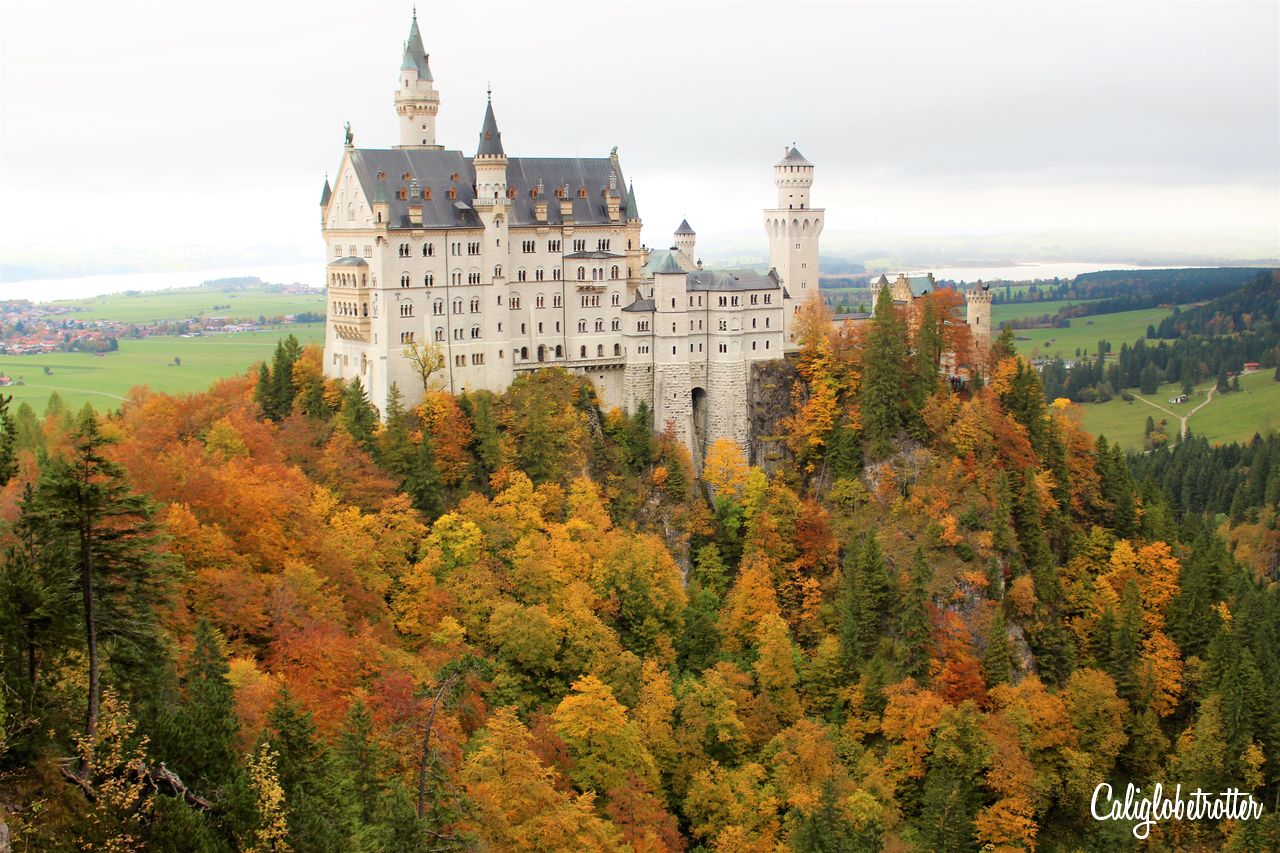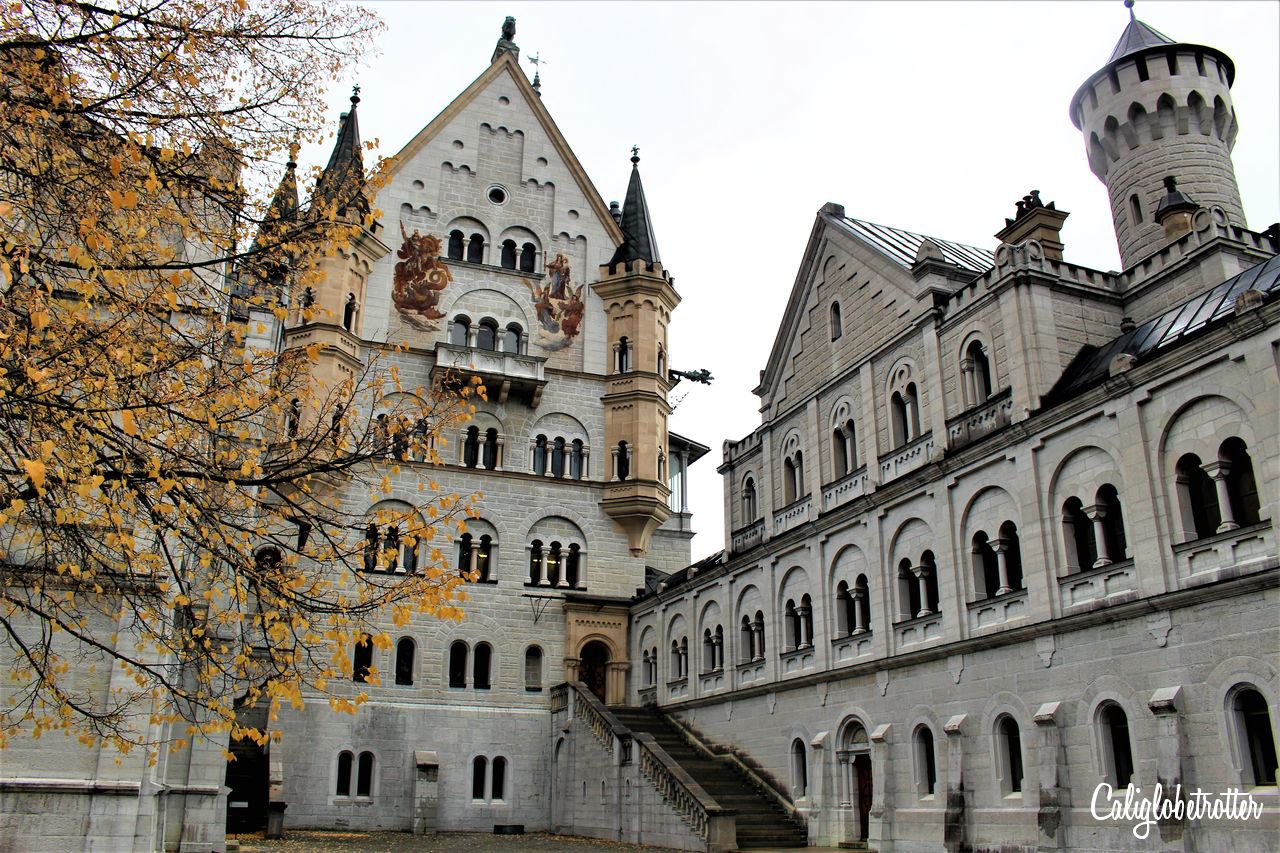 Don't be fooled though! King Ludwig II of Bavaria tore down the old castle that had previously been there and replaced it with a real life fantasy castle. While it may look and sounds more like a Burg, he never needed a fortress for protection. He was merrily recreating a fantasy from the writer Richard Wagner. Therefore, it was built more for extravagance and luxury than for protection.
Related: Schloss Lichtenstein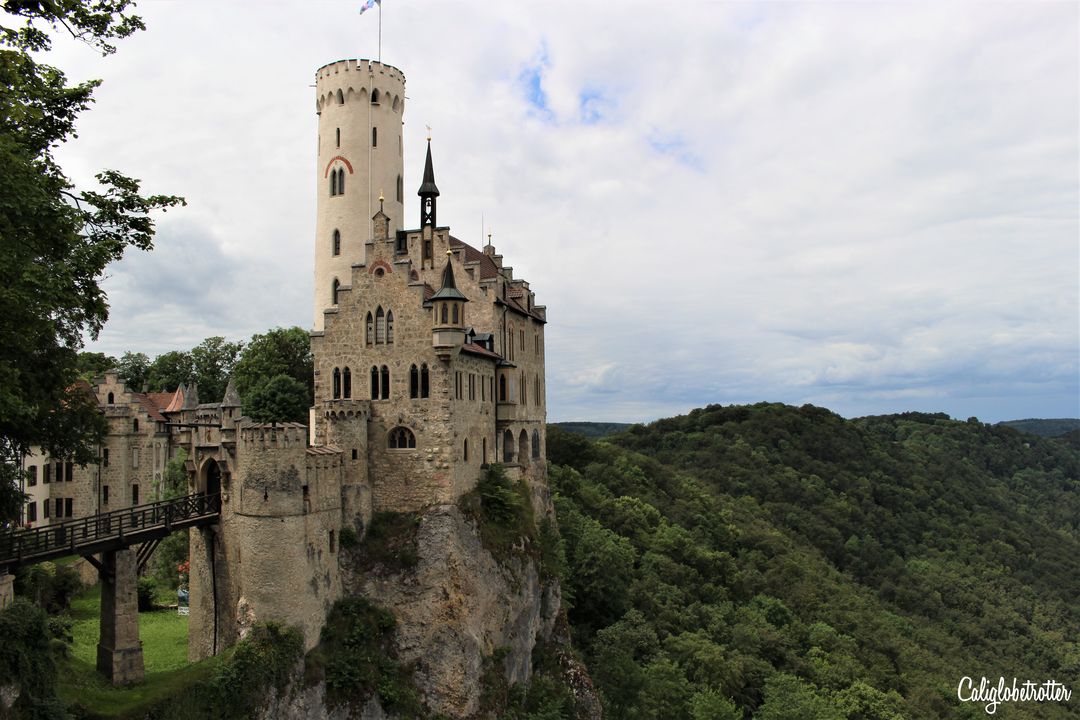 If you're interested in visiting Germany and are looking for more information, I highly recommend using the DK Eyewitness Travel Guide! Without these guides, I would be lost! This is my travel Bible!
Disclaimer: This post contains affiliate links. If you click on one and make a purchase, I might make a little extra spending money, at no extra cost to you. As always, all opinions are my own and these products/services have been found useful during our travels and come highly recommended to you from yours truly!
For more castles in Germany:
The Romantic Castles of King Ludwig II of Bavaria
Liked this post? PIN IT FOR LATER!!
Save