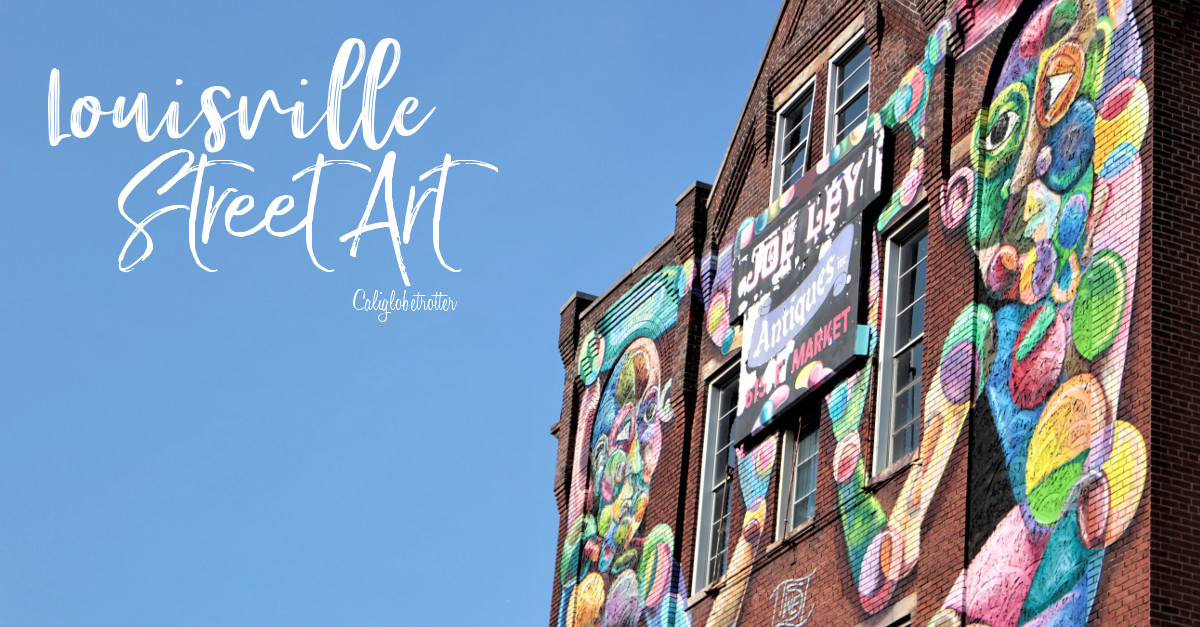 While recently visiting family for the holidays in Kentucky, we often visited Louisville (Luha-ville) and each time we drove through town, there was a new and exciting piece of street art on the side of a building. While it took me longer to get into street art than others most likely, I've come around the appreciate a good wall mural with my favorites tending to be vibrant or with florals and the occasional wings. I especially appreciate an interactive wall mural as it adds some  spice to sightseeing!
What exactly is "Street Art"?
Artists take to the streets to fill empty spaces on the sides of buildings and other public spaces that are either plain or rundown, and turn them into a artsy masterpiece. Walls become an open canvas for creative, colorful, unique pieces of artwork to be displayed.
In case you're interested, PIN IT FOR LATER!!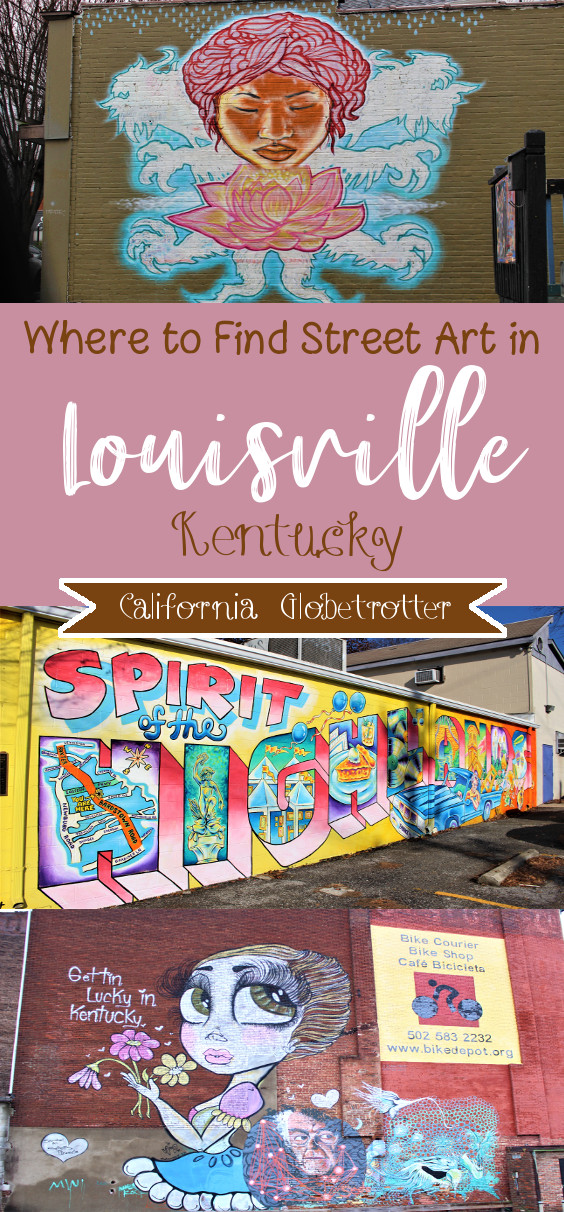 This article is now available as a mobile app. Go to GPSMyCity to download the app for GPS-assisted travel directions to the attractions featured in this article!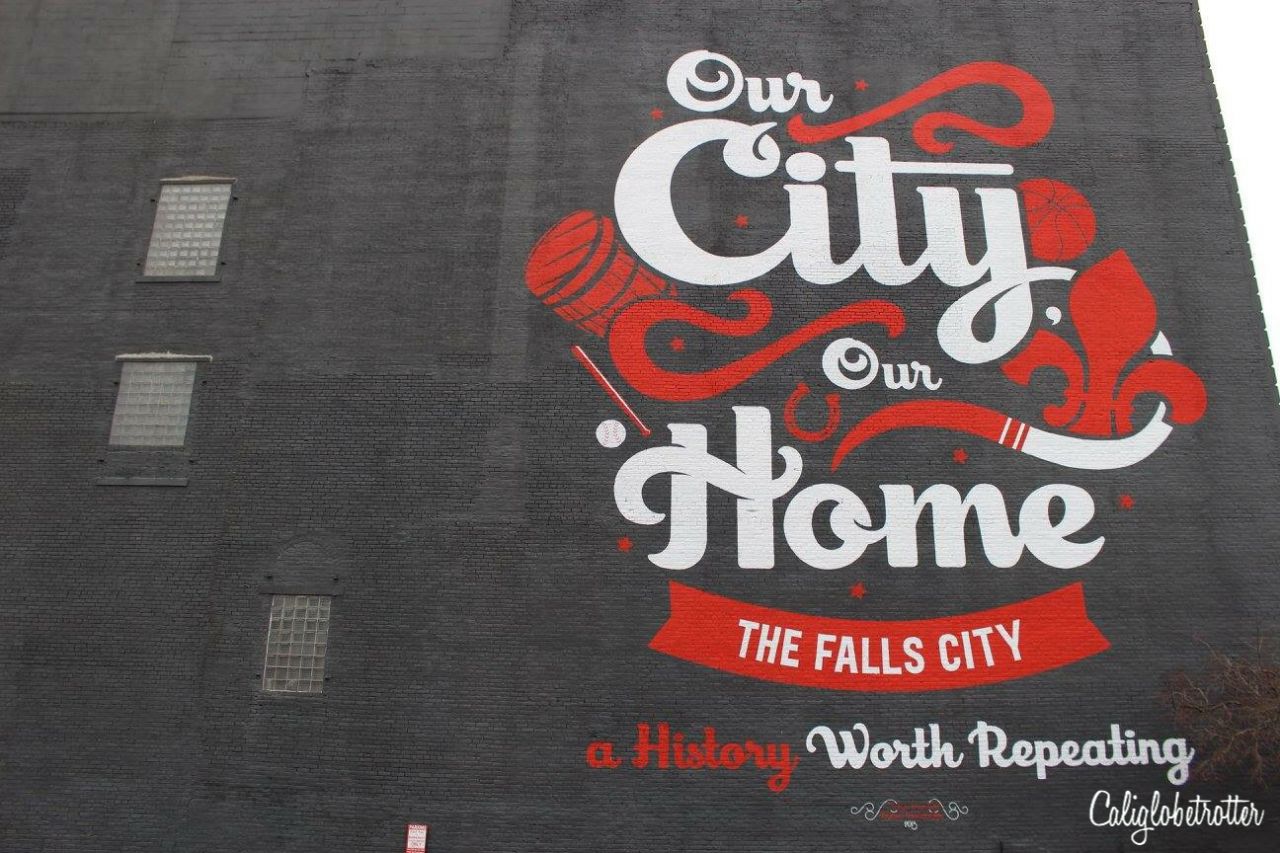 Bryan Patrick Todd is a Louisville-based designer who has done local work for several businesses.
Address: 415 East Market Street, Louisville KY
Sometimes, Street Art is also referred to as "Urban Art" or "Guerrilla Art" and is different than your every day graffiti, or pure vandalism. This trend of Street Art dates back to the 80s during a "graffiti boom" and has since evolved over the last decades into a more sophisticated and inspiring version of art.
Artists tend of create work that makes a statement about the society in which the artist lives by to having their work communicate with everyday people about these issues, which can be very powerful and reaching tons of people. Sometimes, the artwork is purely for aesthetics.
How is Street Art different from graffiti?
Street Art uses a variety of techniques such as stencil art, mosaic tiling, LED art and so much more, making it stand out from your every day graffiti. Considering that much of this artwork takes time to create, I am sure the artist has the approval from the building owner before starting work. However, there is much debate as to whether or not much of this is actually considered "art" or "graffiti".
Graffiti is something ever major city deals with and is generally unappealing "tagging" by a group of people in the typical graffiti font. Sometimes it can also be quite interesting and almost artistic, but this type of art in usually found in run down places, under bridges or the backsides of buildings or walls. Generally, graffiti artists don't ask for permission from the building owner before vandalizing buildings, as this typically happens late at night when no one is around to watch it happen.
Here is some of the artwork in downtown Louisville: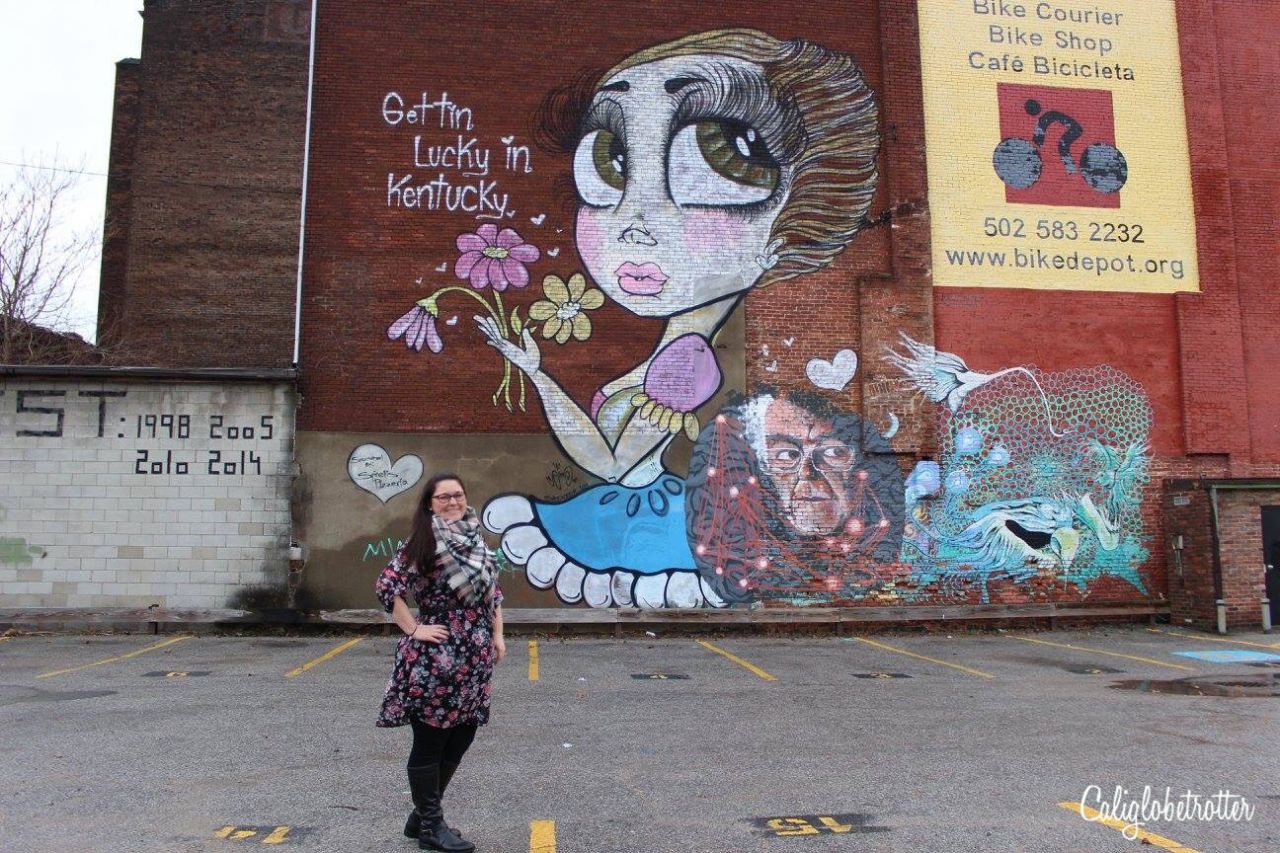 Address: Downtown Louisville near 2nd and Market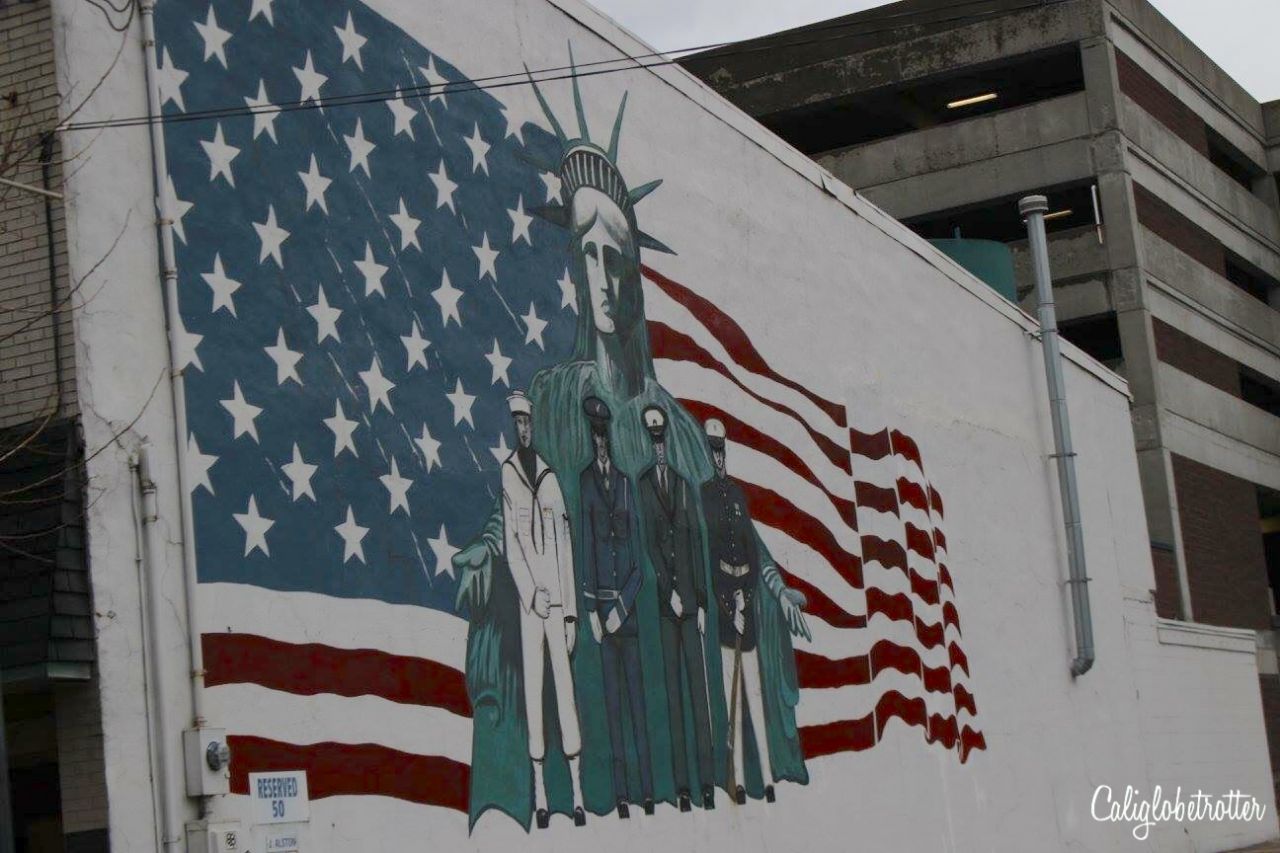 Artwork in the Highlands, a district of Louisville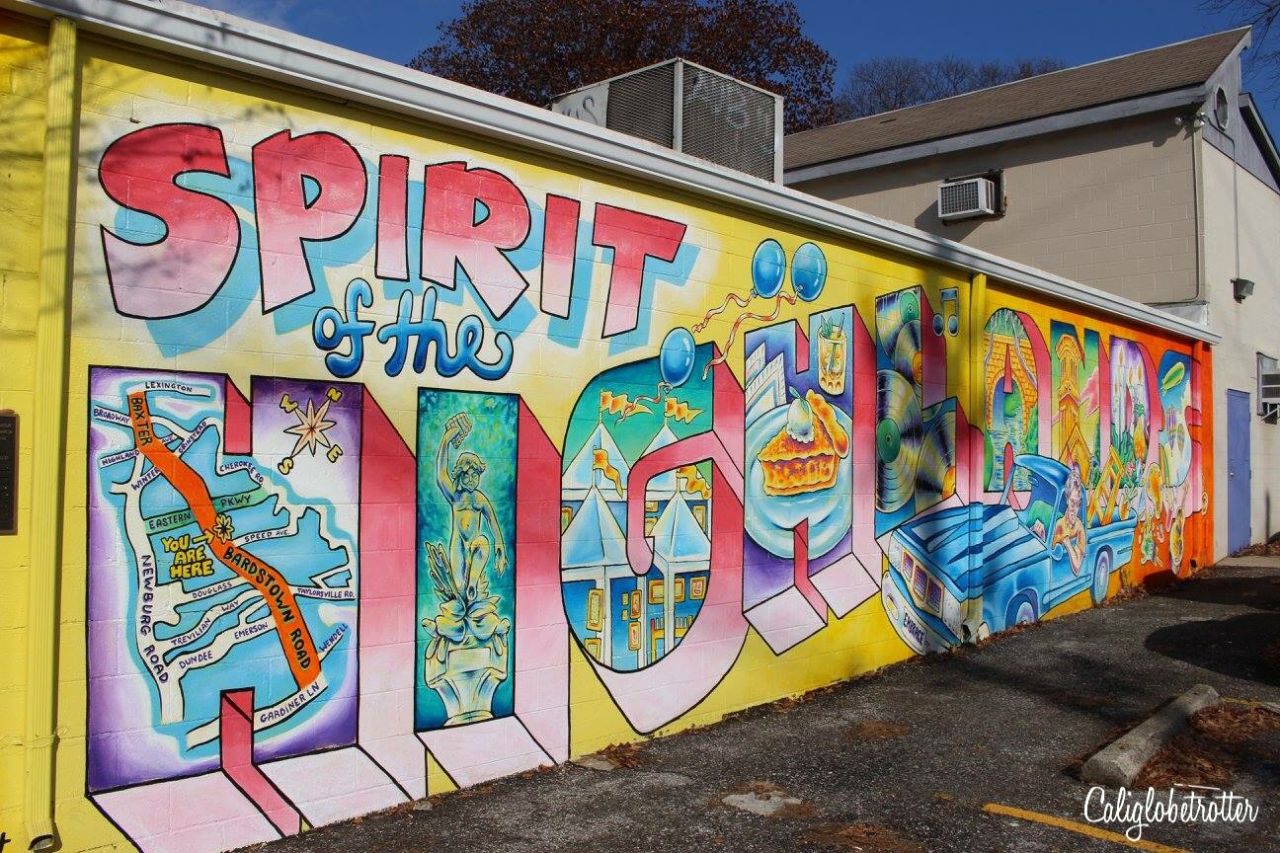 On the border to the Highlands is this wall mural letting you know you're now in the Highlands, located on the right hand side of the Old Town Liquors building.
Address: 1529 Bardstown Rd, Louisville, KY 40205, USA
Painted on the opposite side of the Old Town Liquour Store on Bardstown Road by Byron Roberts and Gary Bennett in 2002. These murals were partially funded by the City of Louisville.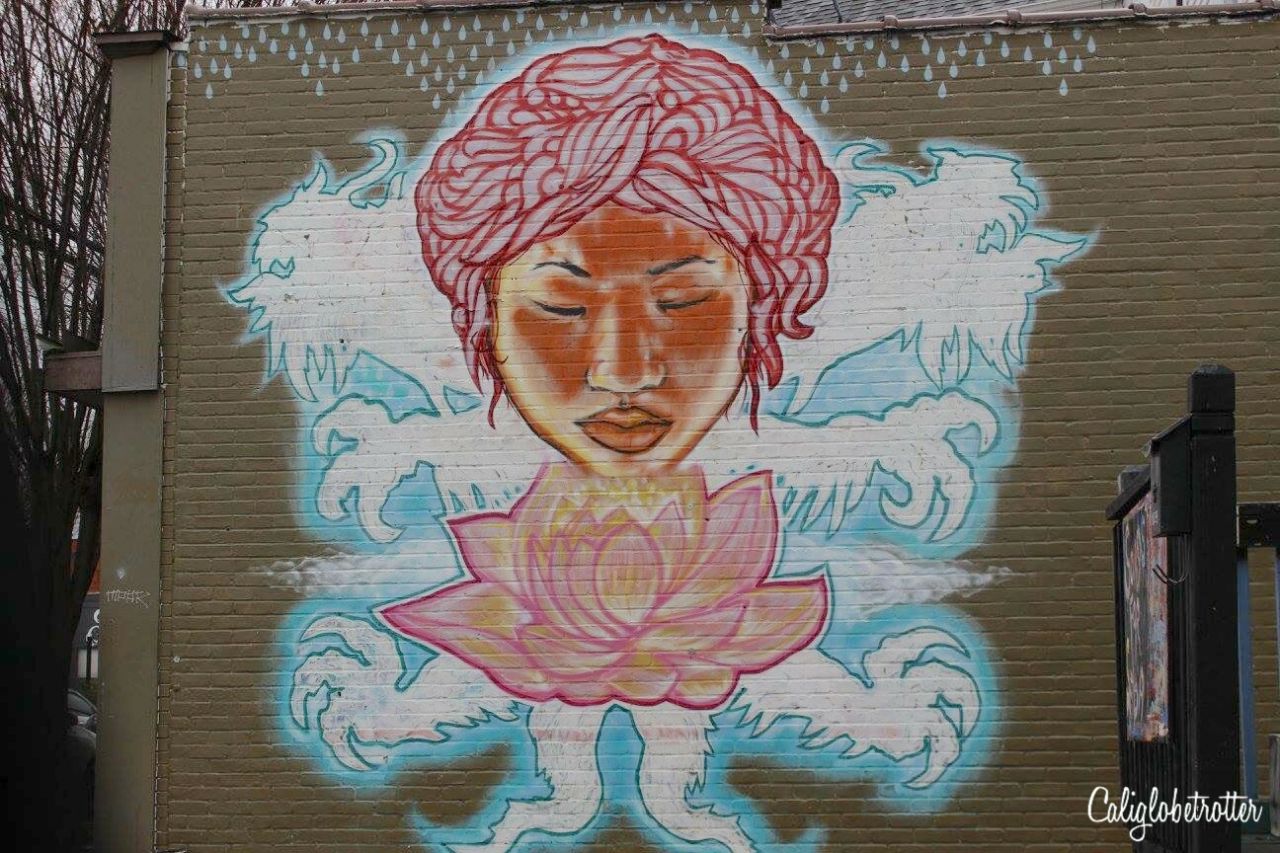 Address: 1126 Bardstown Rd – Across the street from Akiko's on Bardtown Road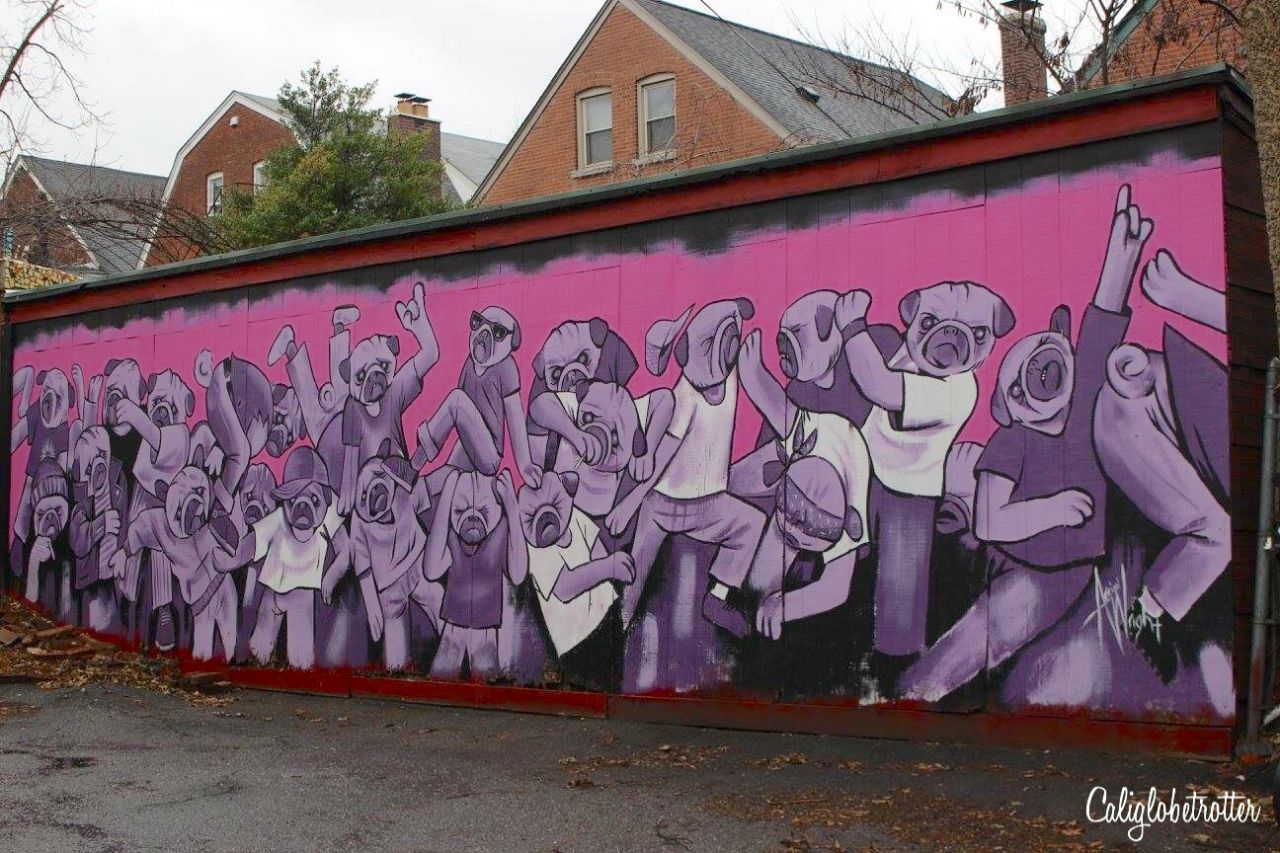 Address: 1034 Bardstown Rd, Louisville, KY 40204, USA – on the left side of the Holy Grale church turned bar, behind a fence.
Probably one of the most famous street murals in the Highlands is the "Kentucky Rushmore" showcasing Kentucky's icons:  Abraham Lincoln, Colonel Sanders, Muhammad Ali and Secretariat.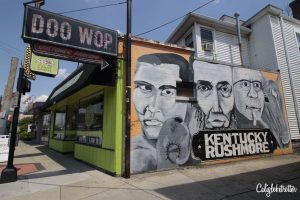 Address: 1583 Bardstown Rd painted by Margaret Morely.
Next up, this vibrant mural is located on the backside of HopCat, one of the coolest bars on Bardtown Rd.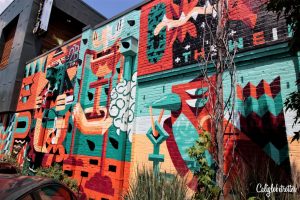 Address: 1064 Bardstown Rd, Louisville, KY 40204
There were many more we saw while driving around town, but didn't have the time to stop for every single one. Louisville is definitely a haven for young and innovative artists taking an empty space and turning it into a vibrant and colorful wall mural. Bardtown Road is definitely a breeding ground for some pretty unique art pieces making for an entertaining drive around town!
East Market Street aka "NuLu"
Yes, Louisville is cool enough to have an abbreviated nickname! "NuLu" is short for New Louisville, the up and coming revitalized district just east of Downtown Louisville. Here you can find a ton of cool new bars, restaurants, cafes, ice cream shops and boutiques popping up!
A walk down E Main Street and you'll pass several pieces on after another, from the Louisville wings to the slightly creepy but awesome Chicken King on the side of the Royals Hot Chicken restaurant which serves up Nashville style hot chicken and bourbon milkshakes!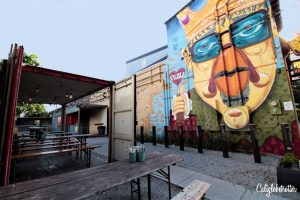 Address: 736 East Market Street
Everyone loves a good set of wings, right? Be sure to find this cute little hanging mural and use #LouisvilleWings, just feet from the Harvest, about 624 E. Market St.!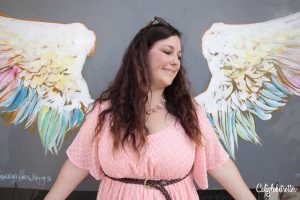 Just across the street on the side of Joe Ley Antiques, you'll find a unique and vibrant piece of what looks like to be marionettes.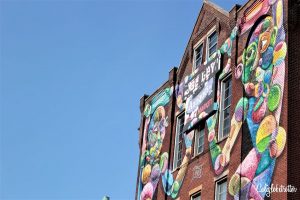 Address: 615 E Market St, Louisville, KY 40202
Located on the side of Red Tree Furniture at the corner of E Market St and S Clay Street, you'll find a colorful array of blooms! #NuLuWildflowers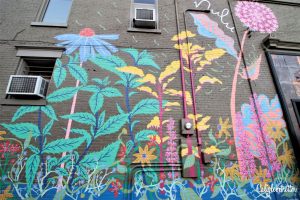 Address: 701 E Market St, Louisville, KY 40202
Near a shop call Mahonia and before Decca, you'll find a quirky display of NuLu pride playing tricks and combining art and power cords.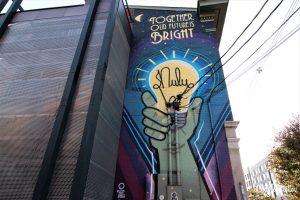 Address: about 806 E Market St, Louisville, KY 40206
Stay Tuned as I add more!!
There are bound to be more wall murals in Louisville popping up as it becomes more and more popular! I wish we had found more street murals in Louisville, but unfortunately we just didn't have the time and driving around looking for them takes a lot of time. However, these art murals in Louisville should hopefully be enough to get you started!
If you're looking for some extra guides to prepare your trip, we enjoyed these the following items, both before and after our trip to Kentucky! The first gave us a lot of history and information about the Kentucky Bourbon Trail while the second we purchased along our journey for some home cooked meals in the future! And of course, my faithful Travel Guide Bible, the DK Travel Guide: USA!
Disclaimer: This post contains affiliate links. If you click on one and make a purchase, I might make a little extra spending money, at no extra cost to you. As always, all opinions are my own and these products/services have been found useful during our travels and come highly recommended to you from yours truly!
Day Trips from Louisville:
A COMPLETE Guide to the Kentucky Bourbon Trail
An INTENSIVE Beginner's Guide to Exploring Louisville
8 Quick Things to do in Lexington
Why EVERYONE Should Visit Old Friends Farm
Amazing Drinking Trails Around the World
Liked this post? PIN IT FOR LATER!!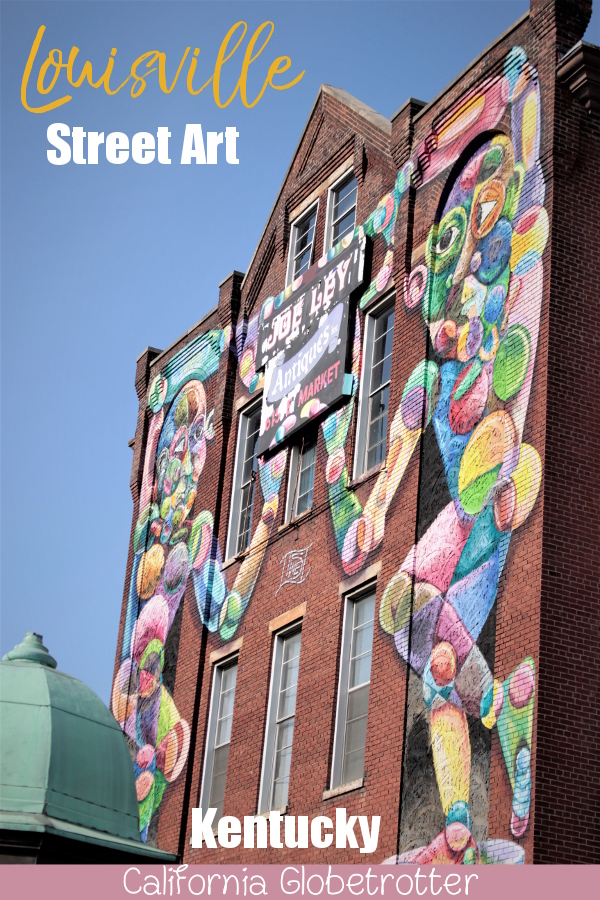 Save
Save