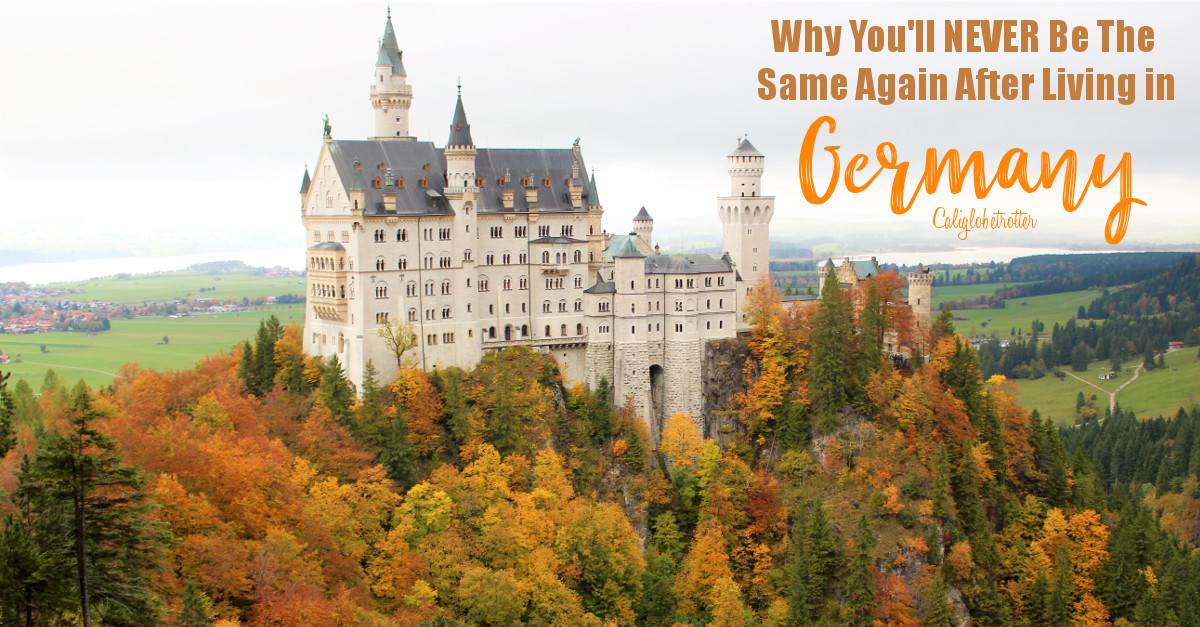 Disclaimer: This post contains affiliate links. If you click on one and make a purchase, I might make a little extra spending money, at no extra cost to you. As always, all opinions are my own and these products/services have been found useful during our travels and come highly recommended to you from yours truly!
Let's just face it: Germany is an AMAZING country! I dare not say the best because each and every country we have ever visited is amazing in it's own right, different and more unique than the last, but I can honestly say, after having lived in Germany twice now, it makes it hard to leave and even harder to stay away. Germany is loaded with amazing history, fantastic architecture, delicious food and so much more! Something must be said about the strict, rule book way of life Germans live by and without it, nichts wäre in Ordnung!
100 Signs You've Lived in Germany For Too Long!
1. No Beer Festival Will Ever Compare
Admit it, Germans know how to do Beer festivals better than anyone else in the world! After going to the world's greatest beer festival, Oktoberfest or any other beer festival in Germany, all others will seem boring! Towns and cities scattered throughout the country host their own annual beer festival, pitches tents and bringing in keg loads of beer to swag and prost through the night in what the German call "Gemütlichkeit"!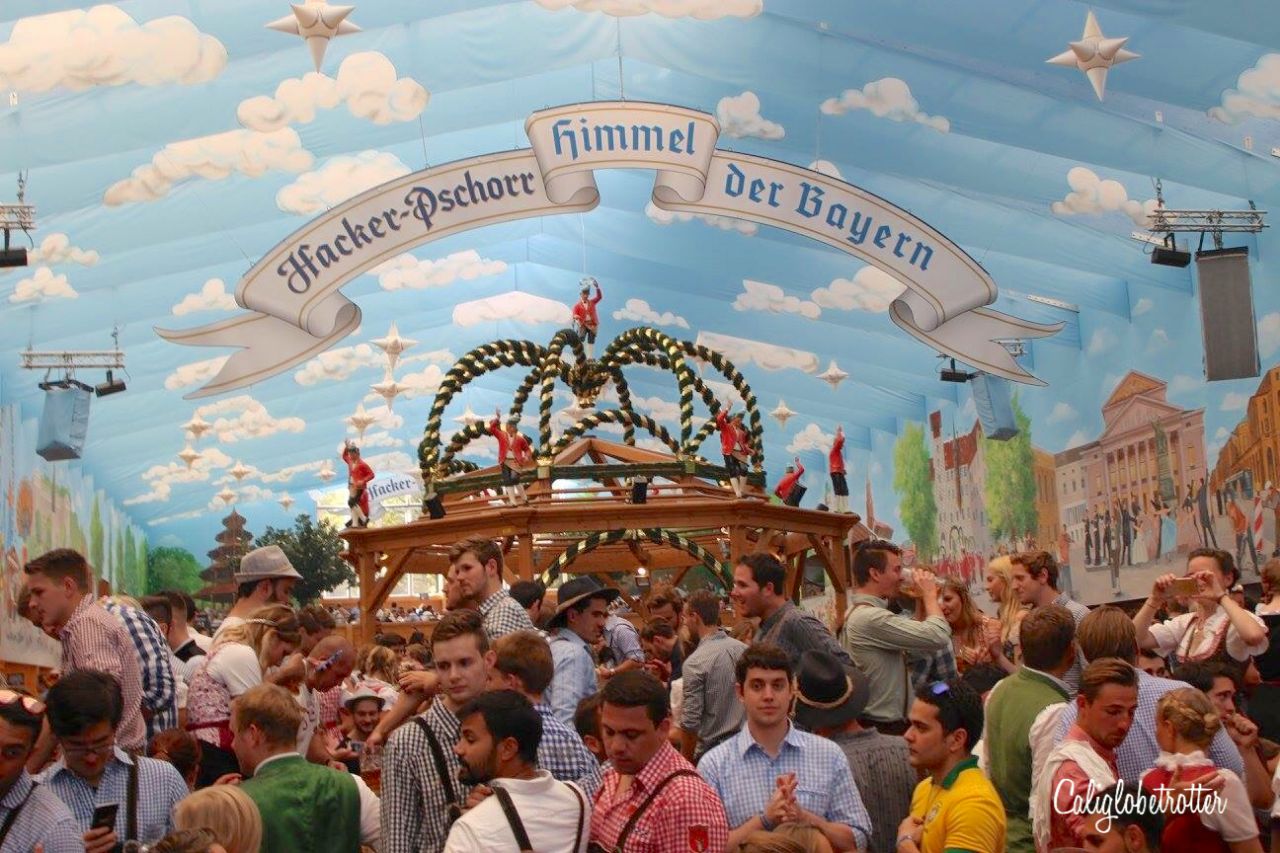 2. Schloss Neuschwanstein will make you feel like a Disney Princess
There aren't many castles in the world that can compare to the magnitude of beauty that inspired generations upon generations of hopeless romantics. All your dreams will come true here at one of Germany's most famous castles!
Related: Castles in Germany, "Mad" King Ludwig II of Bavaria's Romantic Castles, 30+ Fairy Tale Castles in Europe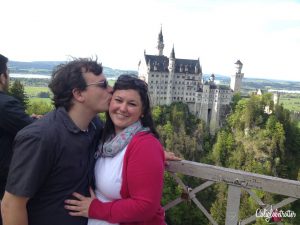 3. Once you go German beer, there is no going back to American beer
There are many good beers and Microbreweries in the States, but nothing compares to that wheaty Weizen from Germany or that Bockbier from Bavaria that will make it difficult to go back to that Coors Lite or Budweiser. Once you go Bock, you never go Back! 🙂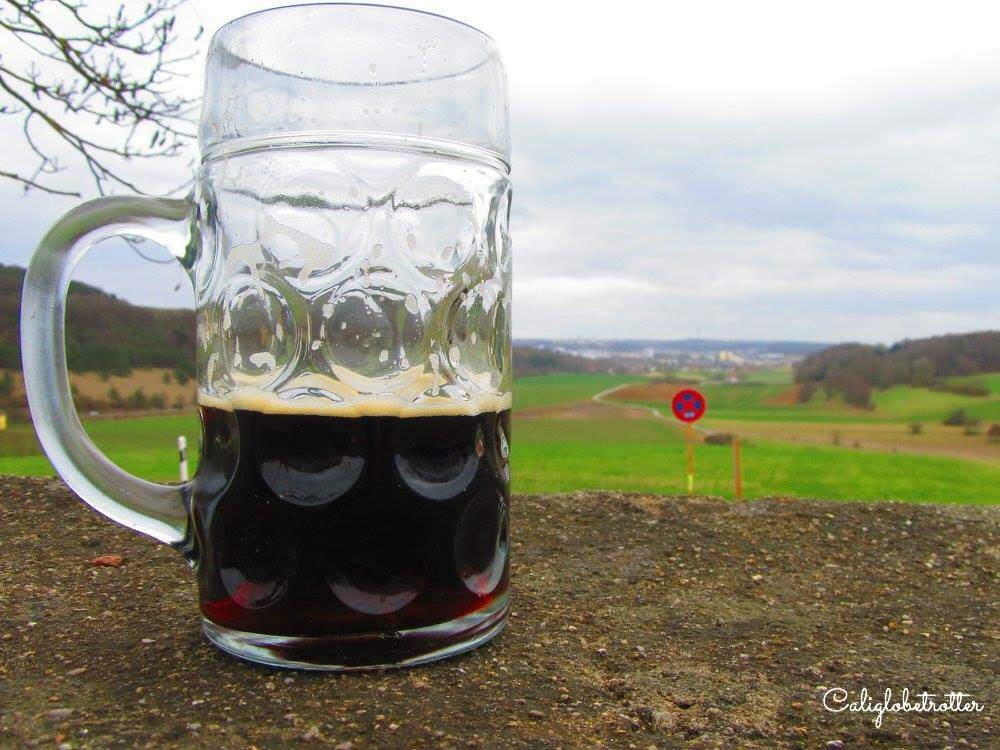 4. Nothing like a beautiful Medieval Town like Rothenburg ob der Tauber to set you right
Want to step out of your cement city and into a real life Medieval story book? Then try a weekend in Rothenburg ob der Tauber and walk the city walls of a Medieval fairy tale – Germany's most iconic fairy tale town. 
Related: 3 Bavarian Towns Still Surrounded by Medieval Walls, 11 German Towns Not Destroyed by WWII, The Best of Bavaria, The ULTIMATE List of Half-timbered Towns in Germany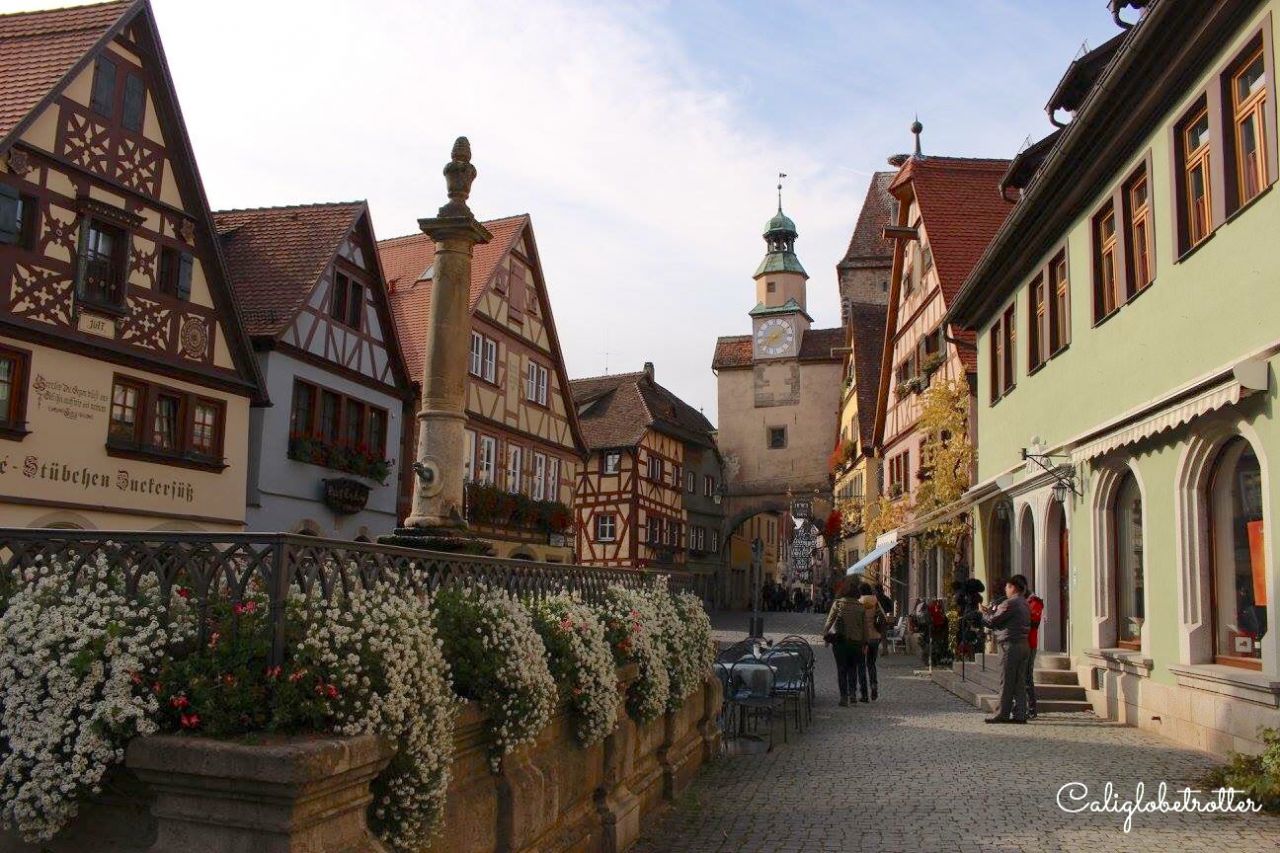 5. Not a beer fan? Then nothing could possibly be more romantic than a boat tour down the Rhine river through the wine valley or a day trip to

Würzburg
Sometimes there is nothing better than enjoying a glass of wine on the Old Main Bridge watching the river flow underneath you while enjoying a beautiful view of the Fortress Marienburg or enjoying the rolling hills of vineyards, sipping on wine cruising down the river.
Related: The BEST of the Romantic Road, The Franconian Wine Capital of Würzburg, Rüdesheim am Rhein, Bacharach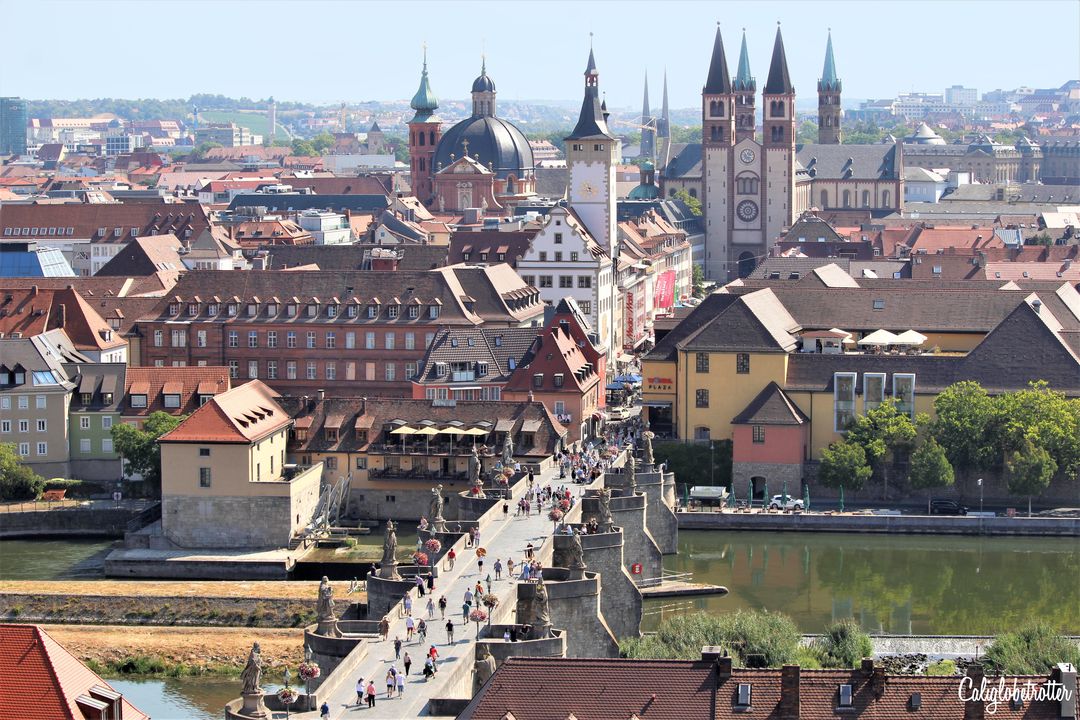 6. Because the magic of Christmas doesn't come alive until you have gone to multiple Christmas markets throughout Germany
You haven't truly experienced Germany until you've gone to a dozen of Germany's magical Christmas Markets each year! But don't go without studying up on all the essentials of a traditional German Christmas Market and what you can expect to find!
There is something truly magical around strolling the aisles of Christmas market stands with someone special as it starts to snow and the Christmas trees are beautiful decorated.
Related: UNIQUE Christmas Markets in Germany, Christmas Market & Wine Tasting Tour, How to Celebrate Christmas like a German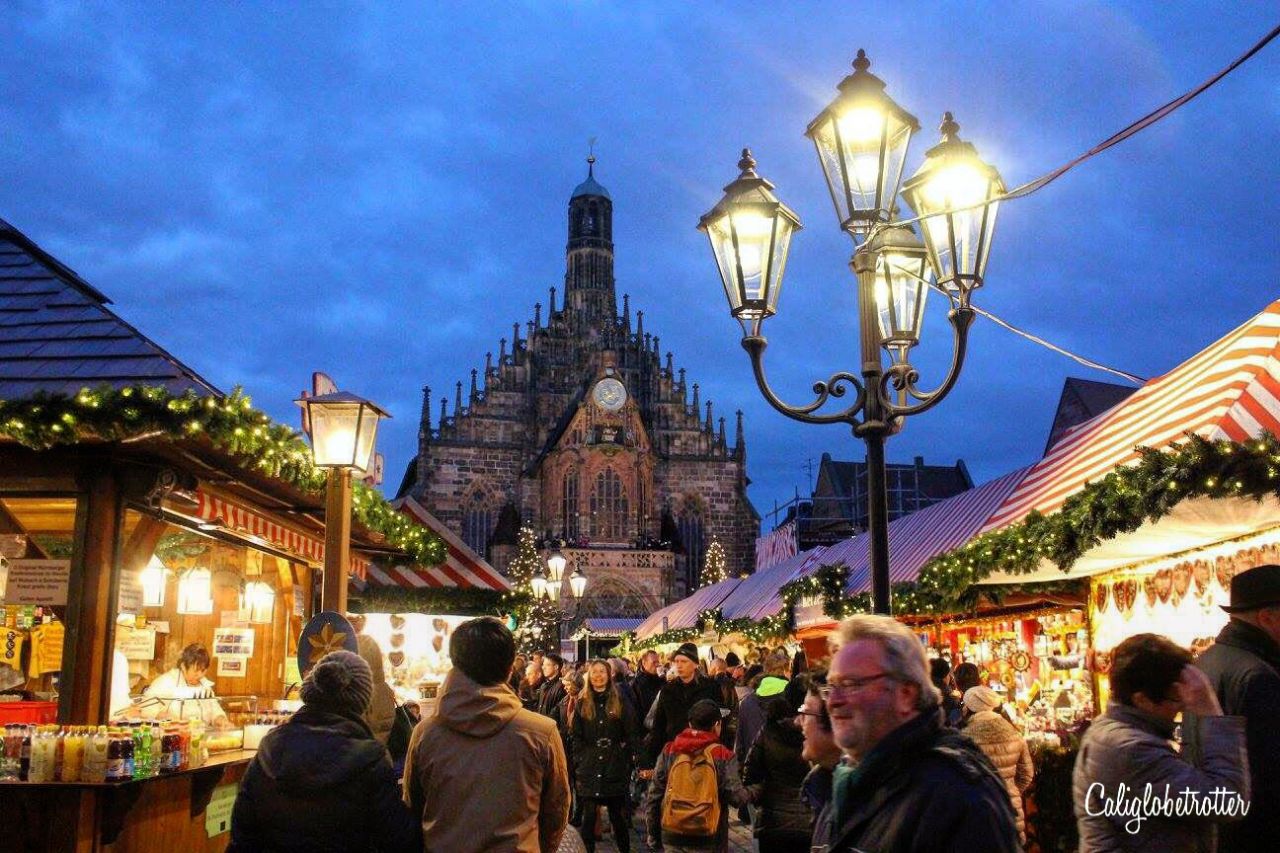 7. In fact, the only thing to make strolling the Christmas Markets even more special is a cup of

Glühwein keeping your fingers toasty warm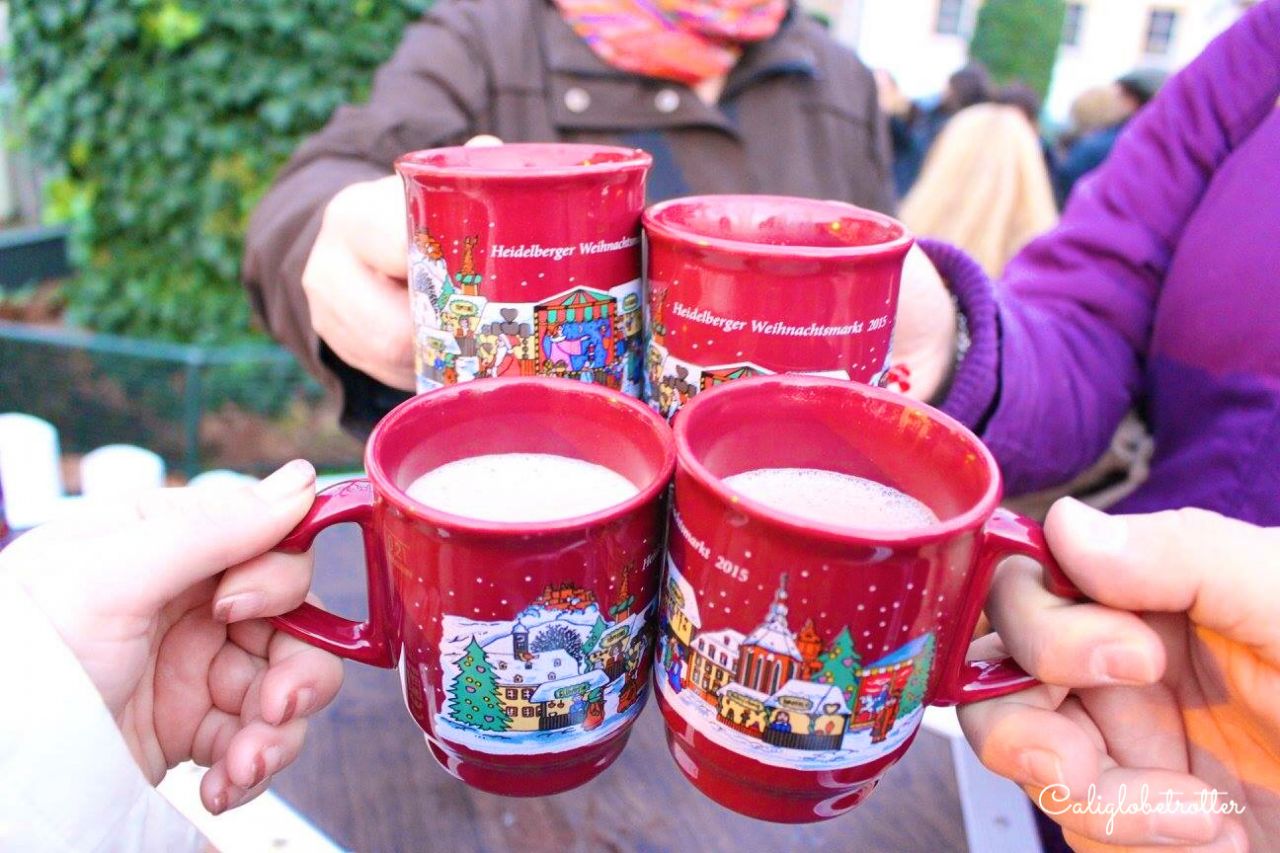 8. You will never experience the freedom of the road again after having driven on the Autobahn or appreciate the Ordnung of Germany's roads!
Each time I drive in a different country, I come back to Germany praising the pristine paved roads, the seriousness of which Germans taken driving and following the rules (most, but not all) and know that I am safer on German roads than anywhere else! And I love to say "Ausfahrt" every time we go on a road trip!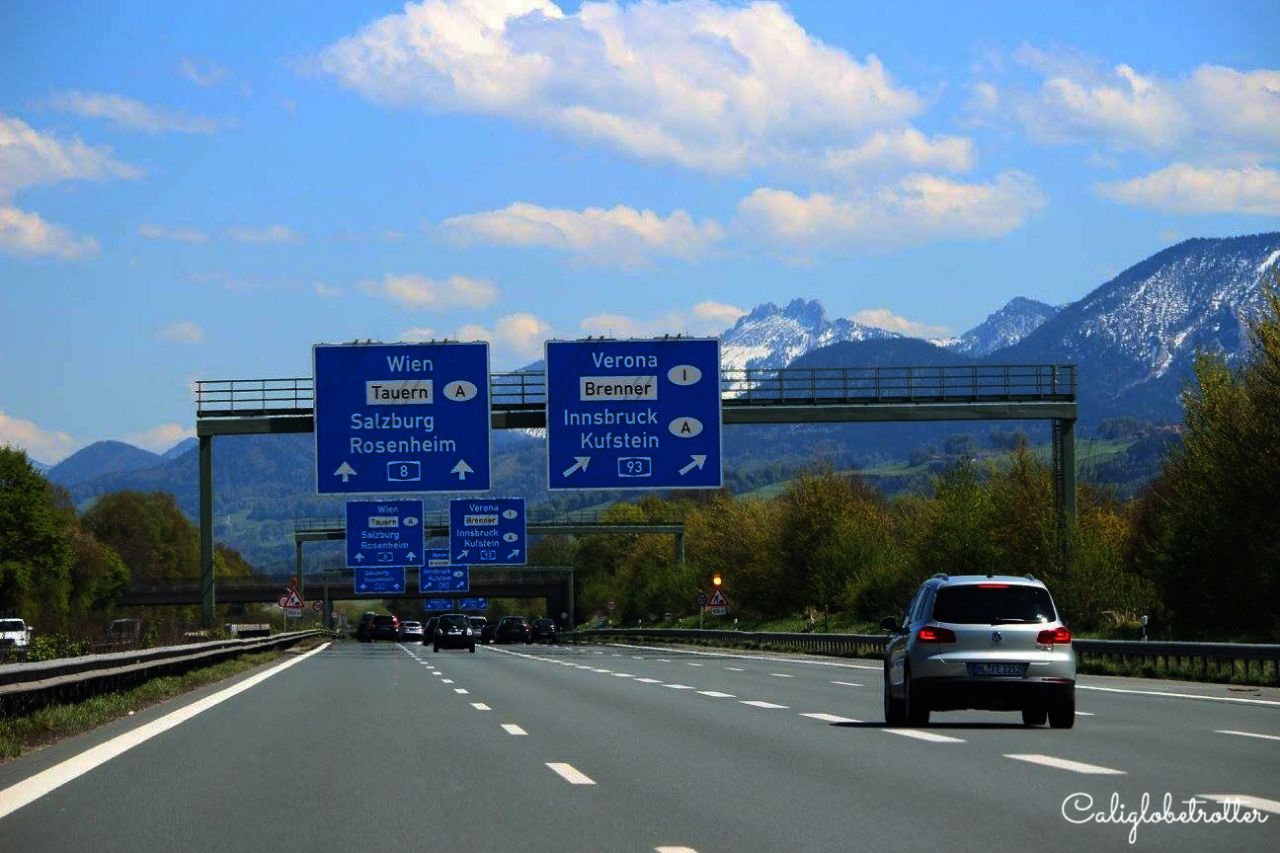 9. Nowhere else will ever be as beautiful in the Fall as Germany
Fall is my favorite season in Germany as the trees change from thriving, full green branches to colorful canvases of art that paint the entire country. The whole country practically paints itself in golden yellows, deep reds, and fiery orange and each autumn is more beautiful than the last!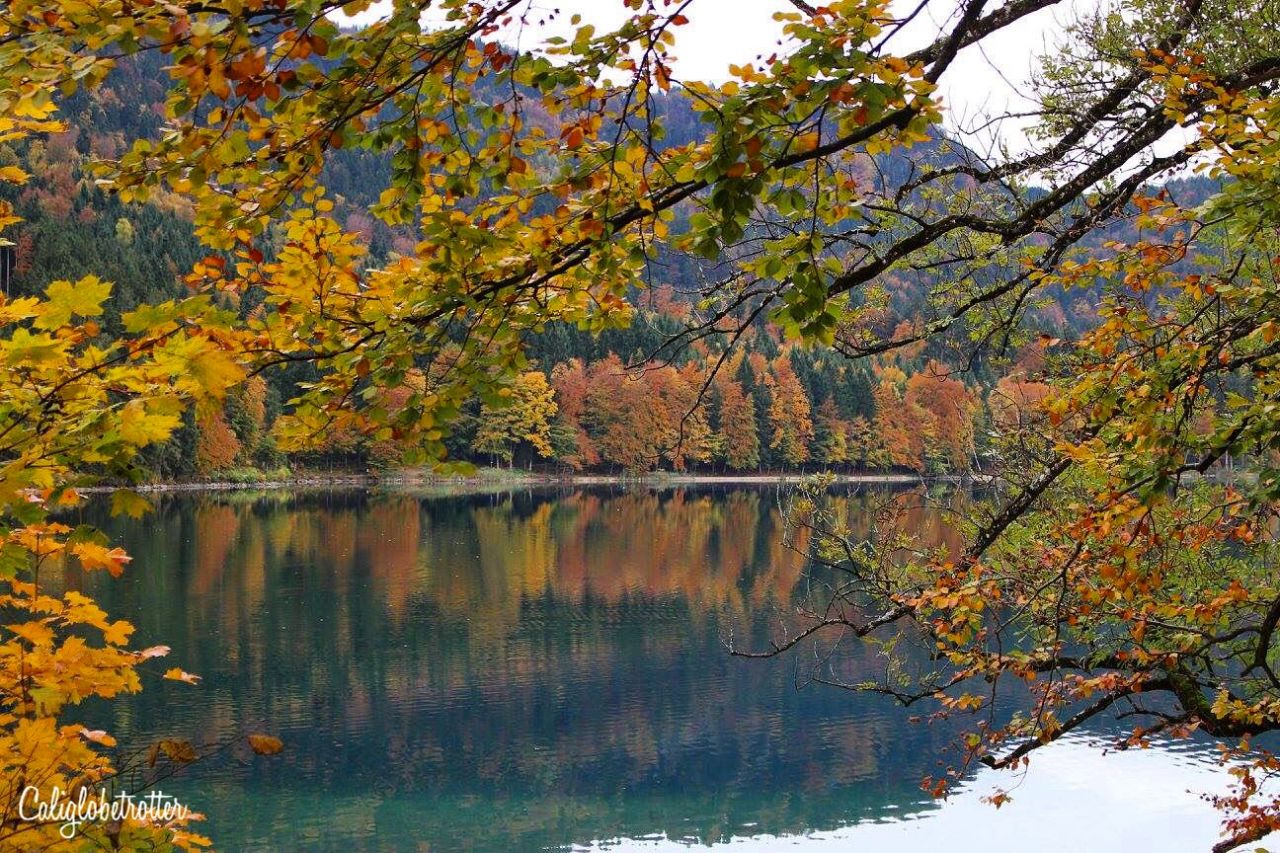 10. You just can't get a good schnitzel anywhere else but in Germany. Anything else is just pure imitation. Unless you're in Austria.

Unless you are a cook, were taught by a German or a German cooks for you, don't bother attempting to make/eat a schnitzel because it just won't be the same as having the real deal. Eating a schnitzel is honestly the epitome of delicious German food to eat!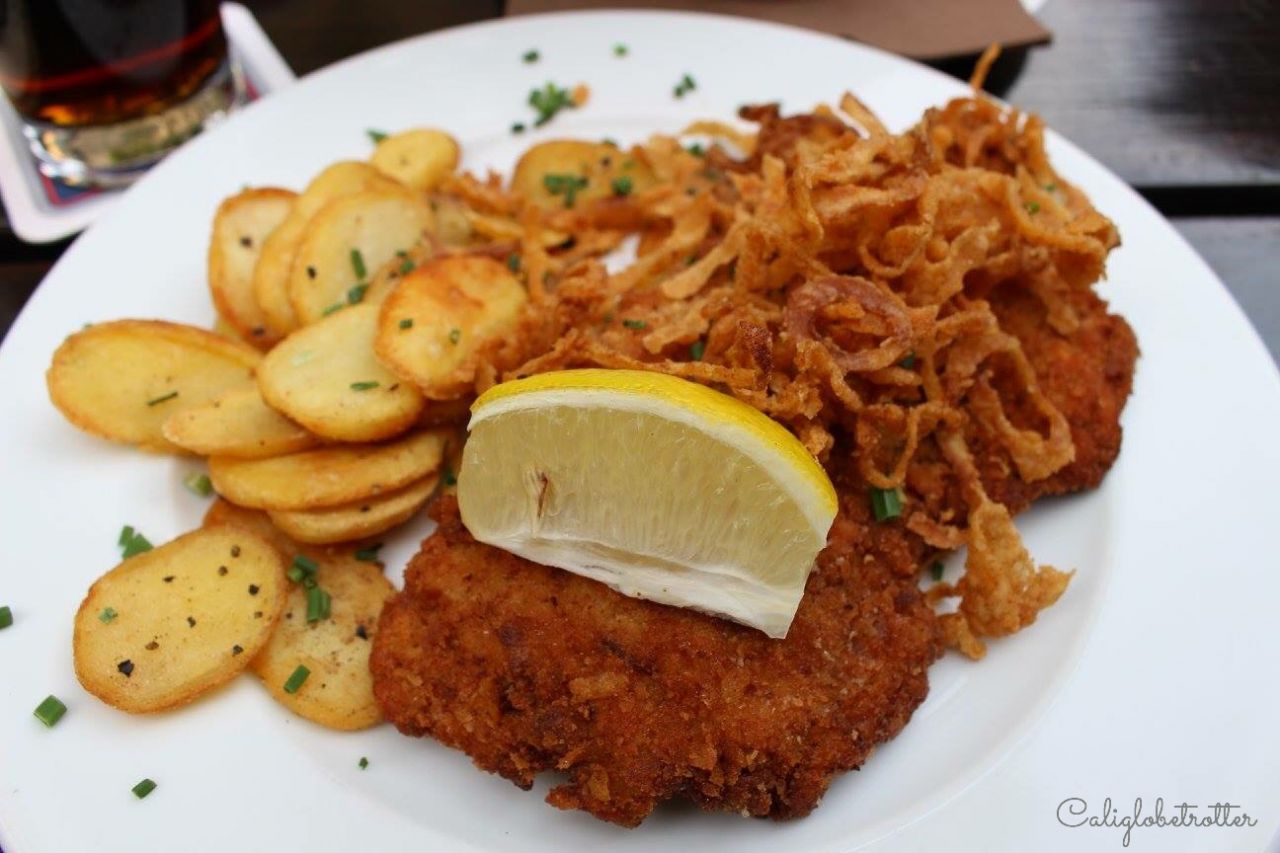 We bought the following book for Bavarian Biergarten Cooking at home and LOVE IT! I highly recommend you to get this amazing cookbook which includes recipes and history of Bavarian Biergartens!
11. Nothing will awe you more that the endless views Germany's highest peak offers from the top of Zugspitze.
Be prepared to be blown away. Literally. Both in terms of sheer beauty and by the force of the wind! Winter in Germany can also be one of the loveliest times to visit (on a good snowy year), despite the cold! The Bavarian Alps are equally as beautiful as those in Austria and Switzerland.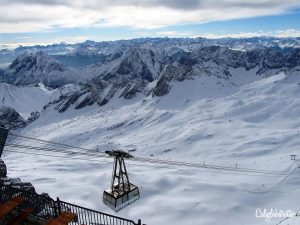 12. Germany takes their City Halls quite seriously!
Each and every single one of the city halls in Germany are more beautiful than the last, overflowing in unique characteristics making each town's stand out. Not your typical main attraction in cities, but in Germany it's the first place I start any sightseeing!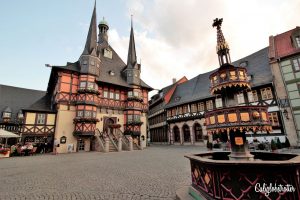 13. Germany will teach you to embrace your inner-strange, especially when it comes to any form of art.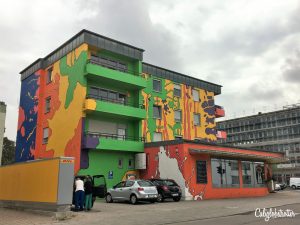 14. You'll become absolutely OBSESSED with half-timbered towns!

Honestly, it's all about the pretty little places in Germany! It's here you'll escape the crowds of tourists and the hyperbole and find the more authentic, laid back version of Germany. Each one just oozing with charm and brimming with picturesque corners. Like, how friggin' lucky are the people who live here!? 
Nothing is more enjoyable than strolling endless cobbled-stoned allies of half-timbered, picturesque towns every free chance you get! Honestly, Germany is like walking through a pop-up Disney fairy tale book and I honestly still can't believe that these adorable towns in Germany are actually REAL!
Related:  Skip the Cities – 10 Reasons to Visit Small Towns in Germany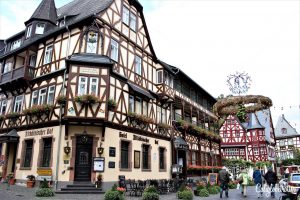 15. You will treasure you Sundays like a kid who found $100 on the ground
Germans are incredibly proud of their NO-working Sundays and you will eventually learn to accept that everything is closed on Sundays and begin to appreciate the German's reluctance to change. And if you leave Germany, you'll want these days back, TRUST ME! Somehow, it helps to slow down and relax, smell the coffee and appreciate life rather than constantly being on the go, go, go!
16. Enjoying a German summer along the banks of a river, grilling it up with Freunde and watching the sun go down!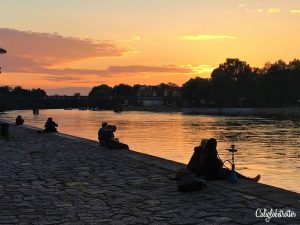 17. Bread & pastries will never be the same again
Nothing like grabbing a quick Brot to snack on during your Brotzeit Pause. German bread goes perfect with that German salami as well, which you just can't duplicate.
18. The endless amounts of swans in the lakes and rivers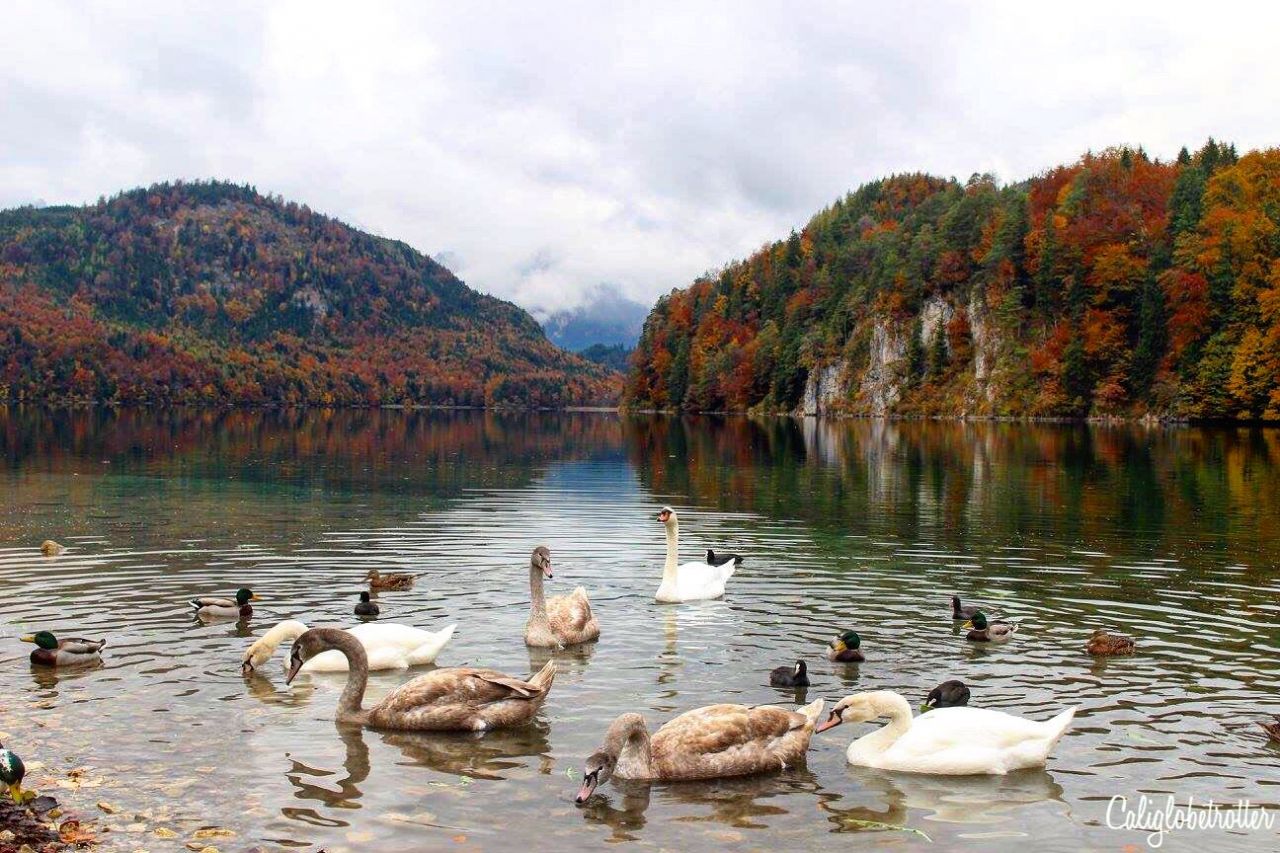 19. Because Germany has an amazing recycling system which makes you feel like you're doing your part in helping to reduce waste….unlike other places!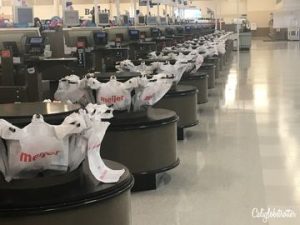 20. Time for coffee and cake is a habit you'll grow into and look forward to!
You'll fight it at first as you can't understand the need to have coffee and cake family gatherings at 2pm every weekend, too full from lunch and not yet hungry enough for lunch. You'll likely complain how make cakes lack sweetness to them, but then realize they pair perfectly with a cuppa tea or coffee! Then you'll want it all the time!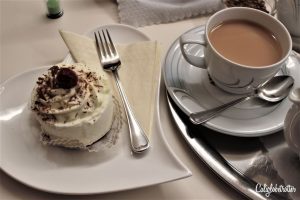 21. You'll love how easy it is to travel to Germany's neighboring countries!
As Germany is right smack in the middle of Europe, it's surrounded by 9 countries: Austria, Switzerland, France, Luxembourg, Belgium, The Netherlands, Denmark, Poland and the Czech Republic which makes for a lot of easy vacations!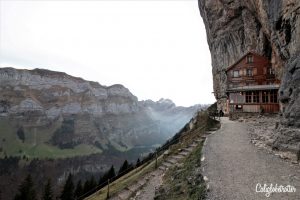 Related: A Taste of Europe, Your Essential Guide to Europe, Alluring Canal Cities in Europe
22. Germany itself. How could you not fall in love with Germany in general!? You'd be crazy not to!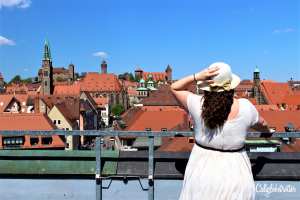 If you're interested in visiting Germany and are looking for more information, I highly recommend using the DK Eyewitness Travel Guide! Without these guides, I would be lost! This is my travel Bible!
Disclaimer: This post contains affiliate links. If you click on one and make a purchase, I might make a little extra spending money, at no extra cost to you. As always, all opinions are my own and these products/services have been found useful during our travels and come highly recommended to you from yours truly!
Be sure to check out these other posts about Germany:
Top Places to Visit in Germany
The Romantic Castles of King Ludwig II of Bavaria
100 Signs You've Lived Too Long in Germany
 LOOOOVED this post? PIN IT FOR LATER!!
Save
Save
Save
Save
Save
Save
Save
Save
Save
Save