Looking to road trip your way by car through Austria and hit all the best sites, but don't know where to begin? Let me guide you through scenic landscapes, fairy-tale towns, enchanting libraries, coffee and cake culture and interesting history. So, let's begin shall we!?
What can you do with this itinerary?
Austrian history

Beautiful Libraries
Idyllic Medieval towns
Outdoor activities
Families and Solo Travel
Want to Visit Austria? PIN IT FOR LATER!!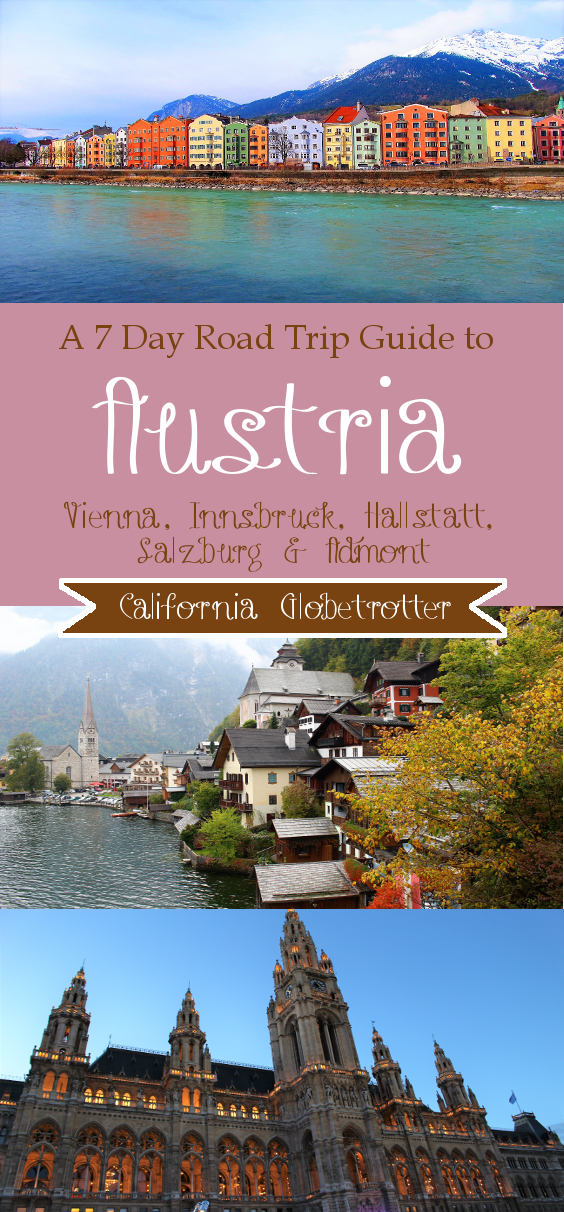 OVERVIEW
Day 1: Arrive in Vienna – Historic City Center
Day 2: Vienna – The Hofburg, Austrian National Library & Historic City Center

Day 3: Vienna – Schönbrunn Palace,, Belvedere & Hundertwasser Haus

Day 4: Admont Abbey Library & Hallstatt

Day 5: Salzburg

Day 6: Salzburg & Berchtesgaden Region

Day 7: Innsbruck


 **IMPORTANT**: If you are going to do a road trip through Austria, it is MANDATORY to buy a VIGNETTE which MUST be displayed on your front windshield which allows you to drive on the Austrian Freeway! Purchase your sticker here or stop at any gas station BEFORE you cross the border into Austria!

Considering that Vienna is the capital of Austria and quite a large city, I highly recommend enjoying the city over a span of 3 relaxing days in order to take in the sights and eat as much cake as possible!
Day 1: Vienna Historic City Center
Once you have arrived in Vienna and checked into your hotel, begin your sightseeing adventures with Stephansdom (Stephan's Cathedral) by taking a gander inside, and if you're motivated enough, climb the tower for a view over Vienna! Enjoy your afternoon shopping along the Graben before stopping for an afternoon coffee and cake at Cafe Demel which once provided yummy treats to the palace. Take a romantic horse drawn carriage ride for an hour slightly before sunset.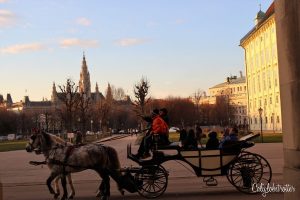 Don't miss:
Peterskirche – one of the oldest churches in Vienna with an amazing organ and is according to legend, founded by Charlemagne.
Day 2: Vienna: The Hofburg, Austrian National Library & Historic City Center
Begin your day with a full tour of the Hofburg palace and learn about the remarkable Empress "Sisi" and drool over the Austrian crown jewels. Then head over to the Austrian National Library and admire the books and frescoes! Stop for a break by enjoying a coffee and cake at Cafe Central in the afternoon and step back in time. Then meander your way towards the Burgtheater and the stunning Town Hall. If you're here during the holidays, enjoy the Christmas market and the Ice Skating Rink. Then head over to the Augustiner Keller for a traditional Viennese schnitzel for dinner! (More on Vienna's Coffeehouses)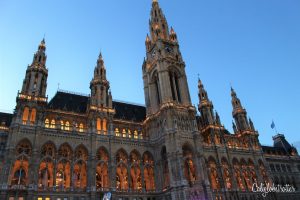 Don't miss:
Spanish Riding School – catch a performance of the of the circus-style training of the horses with their riders wearing traditional uniforms.

Volksgarten

– take a stroll through the gardens near the Hofburg Complex which were created after Napoleon destroyed the city walls in 1820.
Parliament Building – Take a gander of the Austrian Parliament building which depicts the last Austrian Emperor Franz Joseph I handing the constitution to the people of the Empire.

Prater Ferris Wheel

– take a ride on Vienna's beloved Ferris Wheel at the funfair!
Day 3: Schönbrunn Palace, Belvedere & Hundertwasser Haus
Finish your time in Vienna with a tour through the Schönbrunn Palace, where the Queen of France, Marie Antoinette grew up and whose mother had a love we all dream about. Stroll through the palace grounds, weather permitting. Be sure to stop by the Belvedere – a summer residence with stunning gardens and the iconic portrait from Gustav Klimt of The Kiss. Finally, before heading out of town, head over to the Hundertwasser Haus which is a unique apartment block complex designed by the artist Friedensreich Hundertwasser. (More on Vienna here)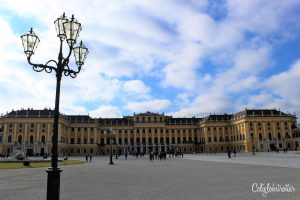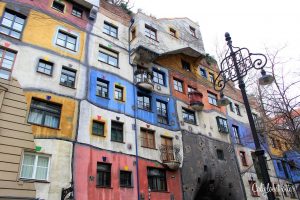 Don't miss:
State Opera – enjoy a performance if you can while in Vienna.
Karlskirche – A unique church dedicated to the patron saint of the plague with a giant dome and two towers.
Where to Stay: Imperial Riding School Renaissance Vienna Hotel ⭐⭐⭐⭐- As a surprise trip to Vienna that would result in a proposal, my now husband booked us at this exquisite luxury hotel with comfortable beds with a delicious breakfast!
Day 4: Admont Abbey Library & Hallstatt



Head out early in the morning, about 8am to make the most of your day. Before reaching Hallstatt, make a quick stop to the Admont Abbey to check out the library, one of the most breathtaking places I have ever seen in my life and well worth the stop! (More on Admont Abbey here)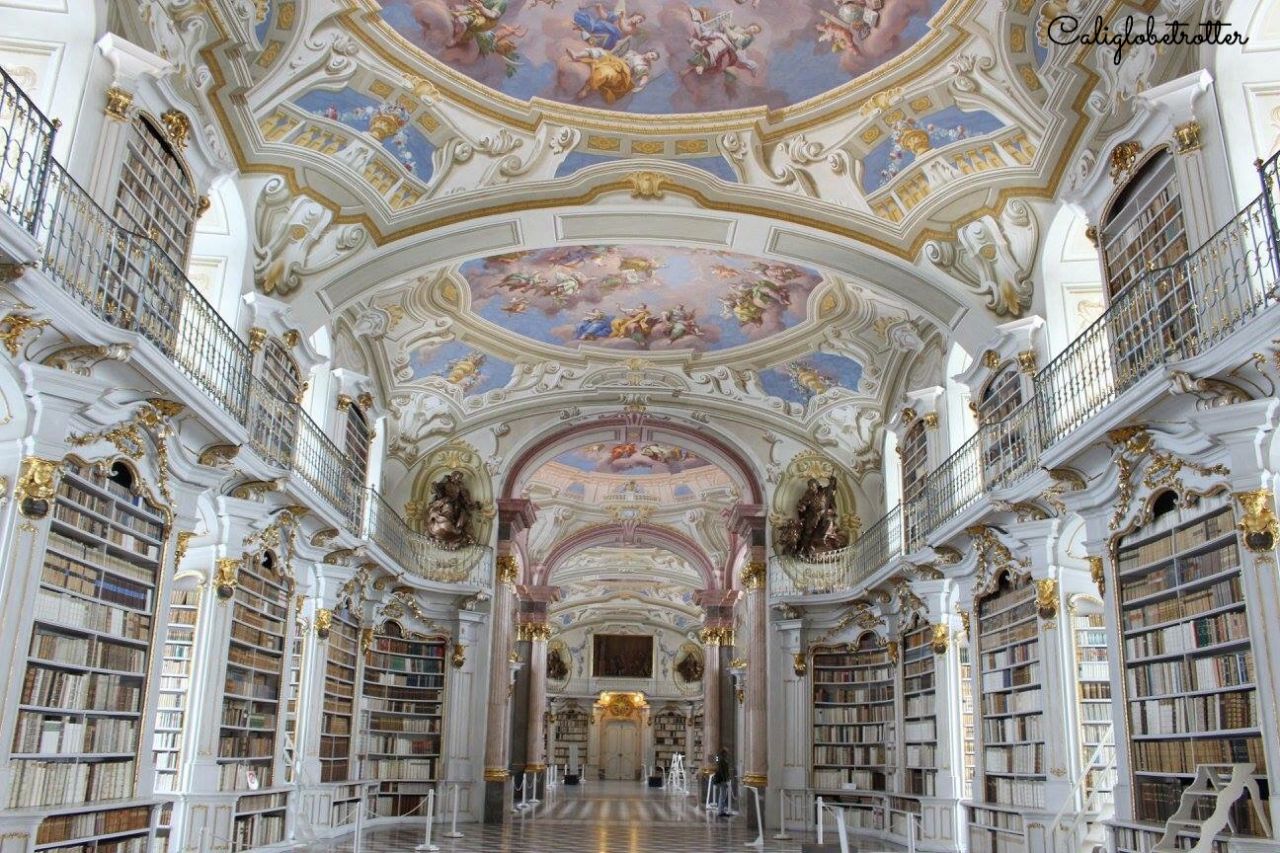 You should reach Hallstatt between 12-1pm, the perfect time to enjoy a boat ride across Lake Hallstatt. Be sure to park in the small village of Obertraun, as driving in Hallstatt is not allowed. Then spend your day meandering through one of the more idyllic villages ever! (More on Hallstatt here)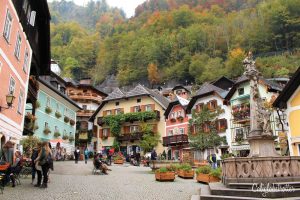 **Recommendation: You could easily extend your stay here to really enjoy the peace and serenity, taking the cable car up the Salzwelten, possibly the world's oldest salt mine.
Day 5: Salzburg



No trip to Austria is complete without frolicking through the town where the "Sound of Music" originated and where Mozart was born. Stroll through the historic city center and bounce around from one beautiful church to the next, make your way up to the Hohensalzburg Fortress which offers amazing views over the town. Enjoy coffee and cake at Cafe Sacher, a 180 year old cafe that still uses their original recipes! Be sure to find all the locations as seen in the film! (More on Salzberg here)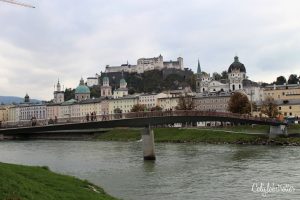 Don't miss:
Schloss Mirabell – check out this palace gardens to find a scene from the "Sound of Music" where Julie Andrew sings "Do-Re-Mi"

Getreidgasse

– Take a stroll done one of the longest streets in Salzburg with shops still decorated with traditional wrought-iron gilded signs.
Where to Stay: Motel One Salzburg-Mirabell ⭐⭐⭐– Motel One is one of my favorite chain hotels in Europe with my my favorite style decor! The hotel is incredibly comfortable and in a great location making it easy to get around!
Day 6: Salzburg & Berchtesgaden Region



You could spend today sightseeing more in Salzburg or you can head across the border to Berchtesgaden. I know this is technically Germany, but as it's so close to Salzburg, it's worth the visit! Berchtesgaden National Park is filled with lots to see from Kehlsteinhaus (Eagle's Next) which is a house that was given to Hitler for his birthday but has since been turned into a biergarten with amazing views to the emerald, pristine Lake Königssee as well as the adorable little village of Berchtesgaden. (More on Berchtesgaden & Kehlsteinhaus as well as Königssee here)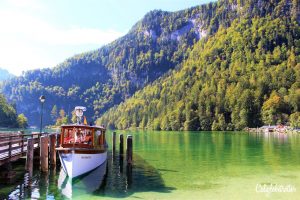 **Recommendation: This day could easily be spread out over two days to really take in the sights and enjoy the beautiful scenery as well as stopping to check out Eisreisenwelt – one of the world's largest ice caves)
Don't miss:
Parish Church of St. Sebastian in Ramsau

– a small iconic parish with stunning Alpine back drop.
Where to Stay: Hotel Grünberger ⭐⭐⭐ was only a 10 minute drive away, in Berchtesgaden, which gave us plenty of time to explore the area, and had some amazing view of its own from our balcony!
Day 7: Innsbruck



The last leg of your trip will end in Innsbruck, another beautiful Austrian town surrounded by the Tyrolean Alps and glistening turquoise water. Stroll through the historic city center by visiting the Hofburg imperial palace, the Hofkirche and climbing the Stadtturm (city tower) which offers breathtaking views over the city with jaw-dropping mountain peaks. Enjoy a traditional German meal at the Gasthaus Goldene Dachl. (More on Innsbruck here)
**Recommendation: This day could also be extended to head back across the border to Germany and visit either Schloss Neuschwanstein or Zugspitze – Germany's tallest mountain peak!
When should you visit?
Visiting Austria is beautiful year round, but the best months to visit (personally) are May-October, as it's so similar to Germany's weather. Unless you plan on coming for the Christmas markets, then December. If you're not coming for Christmas markets, November-March are cold, grey and gloomy, but are less crowded than during peak season (summer). Between May-September you are bound to have better weather and lots of flowers. October/early November are personally the best months to visit as fall in Austria  makes everything much more beautiful.
What do I recommend for this itinerary?
This itinerary clearly doesn't include everything, therefore, I highly suggest turning this 7-day itinerary into a 10 day road trip! I'm all about learning to enjoy slow travel and really taking the time to enjoy everything and not rushing through it just to check things off of your list.
Depending on which direction you are beginning your road trip, you could easily flip this itinerary around and begin in Innsbruck and end in Vienna.
If you're interested in visiting Austria and are looking for more information, I highly recommend using the DK Eyewitness Travel Guide: Austria! Without these guides, I would be lost! This is my travel Bible!
Disclaimer: This post contains affiliate links. If you click on one and make a purchase, I might make a little extra spending money, at no extra cost to you. As always, all opinions are my own and these products/services have been found useful during our travels and come highly recommended to you from yours truly!
Other Related Guides:
Guide to Vienna's Christmas Markets
New Year's Eve Fireworks in Salzburg
15 ESSENTIAL Things to See in Bratislava, Slovakia
12 Day Itinerary: Prague, Vienna, Bratislava, Budapest 
Liked this post? PIN IT FOR LATER!!
Save
Save
Save
Save
Save
Save
Save
Save
Save
Save