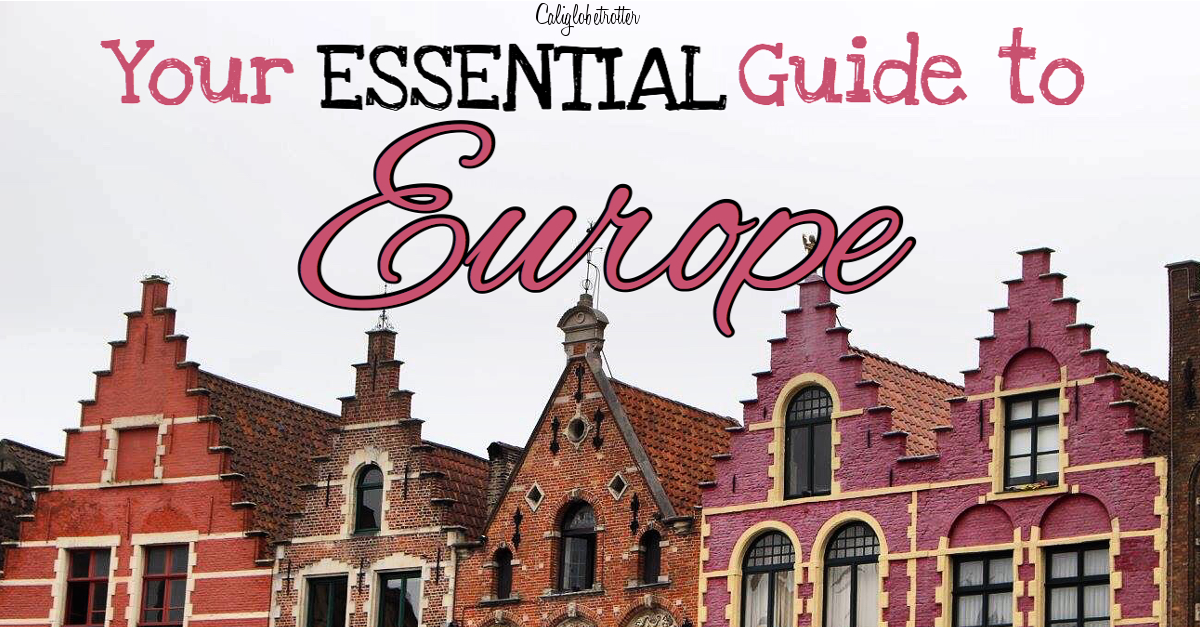 Disclaimer: This post contains affiliate links. If you click on one and make a purchase, I might make a little extra spending money, at no extra cost to you. As always, all opinions are my own and these products/services have been found useful during our travels and come highly recommended to you from yours truly!
Before I uprooted my entire life to move to Europe, I wanted to come as often as possible and there were some of the questions I asked myself whenever I did attempt to come over. But I didn't have the money or the travel skills that I have now. After living in Europe for 4 years already (how did that happen) and counting, I've learned a lot and I certainly made my fair share of mistakes along the way and I'm here now to share with you what I know now that I wish I had known then!
When is the best time to come to Europe?
How far in advance should I book my ticket?
Is it better to travel by rail or car?
Should I tip? How much do I tip?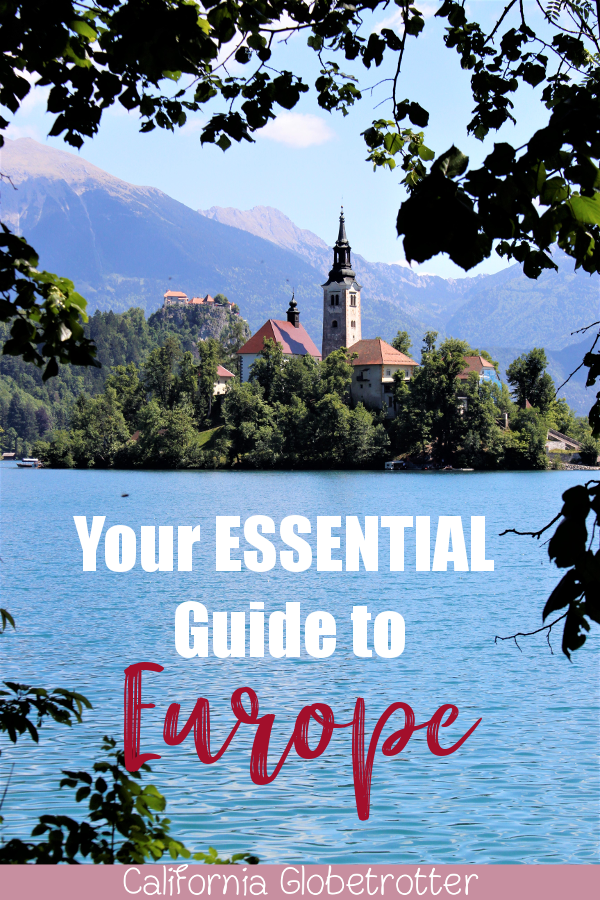 How to AVOID Looking Like a Tourist in Europe
Your first time to Europe might be a bit overwhelming when it comes to planning a trip, deciding on a location, understanding the exchange rates and when the best time to visit Europe is. Here, I'll share with you some helpful first time tips to Europe to help you plan your vacation. There are so many things to know before visiting Europe, but I'll certainly help you get started!
Picking Your Destinations and Making an Itinerary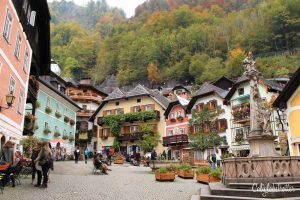 Before you can do anything, you need to know WHERE you want to go and WHAT you want to see. There is so much to see and do here and while Europe is not even half the size of the United States and it is easy to drive from one end to the other, it's best to pick where you want to start, for example hitting up the must-see sights in Europe such as the Eiffel Tower or the Tower Bridge or drinking yourself silly at Oktoberfest. Unless you're planning a massive Europe travel itinerary to hit up all the big cities. If you're planning a one-month trip to Europe, consider visiting the following cities: Amsterdam, Brussels, Paris, Strasbourg, Barcelona, Lucerne, Munich, Vienna, Lake Bled & Ljubljana, Budapest, Prague, Berlin, Frankfurt, London.
Then you need to decide which language you're going to be most comfortable using. Did you learn a foreign language like German, French, Italian or Spanish? Consider visiting any of those countries. Don't speak a foreign language? Perhaps you want to stick to English speaking countries like England, Scotland or Ireland. But have no worries, most 45 or under speak pretty good English or know enough to get by. Saying you don't want to visit a country just because they don't speak English is not a reason to visit! English is the most widely spoken language in the world today, and as an English speaker you can pretty much go anywhere in Europe and have very little difficulty. 
Or perhaps you'd like a little taste of Europe and simply starting with a Mediterranean cruise hitting up either Italy, Spain, Malta, Croatia, Turkey or Greece. Or perhaps you want to do a Northern European cruise around the Baltic Nations – Poland, Russia, Latvia, Estonia, Lithuania, Finland, Norway, Sweden, Denmark? 
Or perhaps you're interested in doing a Balkan road trip, uncovering hidden gems like the UNESCO World Heritage Site Rila Monastery or lounging it up on the Black Sea or even rubbing elbows with the rich on a private beach in Sveti Stefan! Or perhaps you've always wanted to explore the popular Game of Thrones filming location in Dubrovnik.
Never been abroad and don't know how or what to plan for your first foreign trip? With this helpful guide, you can plan your first trip abroad like a pro!
Try not to get too overwhelmed with the endless possibilities.
Do you want to hit up just the capitals of each country? → 12 Day Itinerary, 4 Capitals: Prague, Vienna, Bratislava & Budapest
Do you want to pick one country and see as much as possible? → Top Places to Visit in Germany
Do you want to explore one area in particular? → Best of Bavaria, Your 10 Day Guide to Bavaria
Do you want to see a new part of Europe? → 2 Week Balkan Road Trip, 2 Day Itinerary for Montenegro Coastal Towns, Gorgeous Seaside Towns Along the Adriatic Sea
My recommendation is to go grab yourself a nice big map of Europe, either to pin on your wall or spread out on a table so you can visually picture all of your locations. The goal here is to form a clear and efficient route.
Booking Your Flights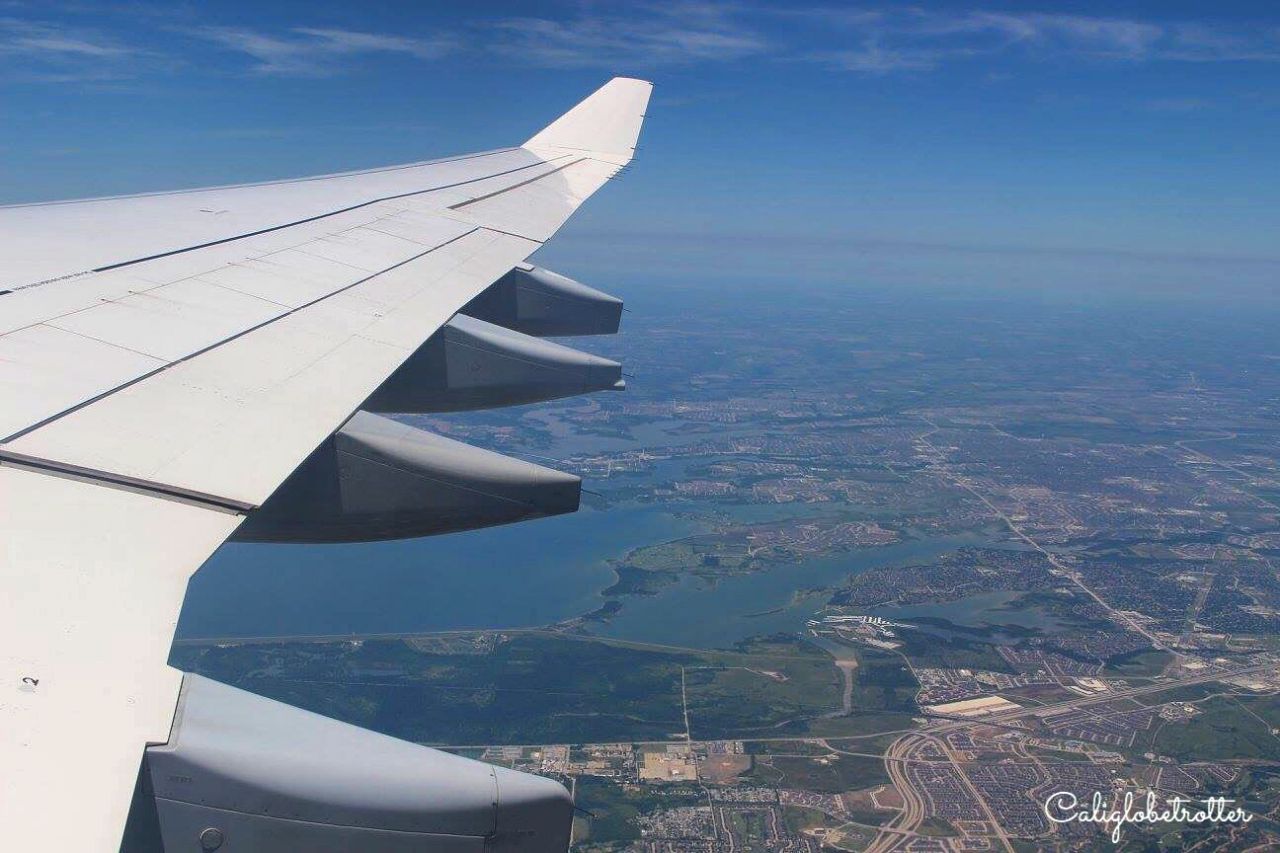 Before you go and start booking hotels and whatnot, it's first important to start keeping an eye on flights. Try to be flexible and don't settle with specific dates without some breathing room.
When searching for flights, always click the +/- a few days button to give yourself breathing room as sometimes cheaper days might be the day before or after your initial vacation dates.
If you're keeping an eye on flights on various airlines, I highly suggest you to clear out your cookies as airline websites remember your search and are likely to increase the price because they know you're looking. Set up alerts when flights drop so not to miss a good deal!
Like the US, all airlines have a main hub that they fly in and out of which generally offer cheaper flights. Lufthansa → Frankfurt, British Airways → London, Air France → Paris.
If you're looking to hit up multiple cities on your holiday, consider a multi-city flight. This also often helps to lower airline fees. Or consider flying to Europe on a larger commercial airline and once in Europe catch a low-cost airline flight with RyanAir, EuroWings (operated by Lufthansa), WOW Air or easyJet to hop around within Europe.
Consider looking for flights via flight search engines such as Skyscanner.com, Kayak.com or Opodo.de.
Try to fly out mid-week as it's usually cheaper!
Consider flying with other airlines such as Icelandair, AirBerlin, AirFrance compared to larger airlines such as Lufthansa or British Airways, preferably with a layover where you can stop and spend a few hours or a day. Definitely check out Iceland's layover deal which allows you to have a long lay over in Iceland, giving you time to visit the island before catching your flight again. It's one of the best ways to visit Iceland on a budget. The downside to flying budget airlines is that for any extra amenities, you'll have to pay for individually, such as for beverages, snacks, food and even TV. However, if you can manage to have only carry-on luggage or don't mind not having the extra amenities, flying with a budget airline isn't as bad as it seems. Especially, if you plan to take a budget airline to/from Europe to North America.
When Should I Go To Europe?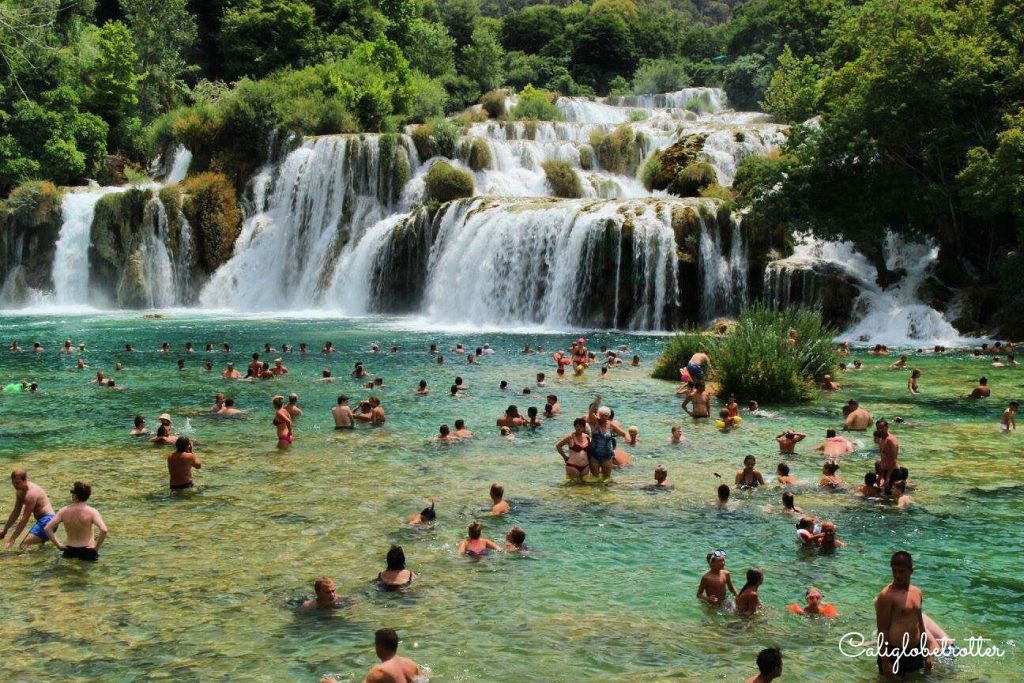 As most companies in America generally don't allow more than 1-2 weeks off a year, I suggest coming for as long as possible. Personally, one week is not worth coming all this way when you loose 2 days flying and then dealing with jet lag the first couple of days of your trip. I suggest coming for at least 12 days if not more (if you're lucky!)
Now, the real question is, "When is the best time to visit Europe?"
First, you need to decide whether or not you want to come during the summer when it's likely to more MORE CROWDED but the weather is generally its best or do you want to come in the winter when its cold but LESS CROWDED. But, if you're trying to travel the world on a budget, or backpacking Europe on a budget, then trying to stick with the off season or hitting up less touristy destinations will help save you a ton of money!
Summer = Peak Season
The summer season is the peak travel season to Europe and therefore can be more crowded and more expensive. Waiting times at top attractions around Europe increase exponentially, sucking up a lot of your time for sightseeing. While the weather is at it's best, it can get quite hot and that make sightseeing very tedious. However, the weather can also be quite fickle in the fact that it can rain sporadically, even on a glorious day. Beaches in Europe tend to be crowded and perhaps difficult to find a place to relax, and the same goes for National Parks in Europe. Not only that, but with peak season means that there may be a lack of affordable accommodation which may force your further outside of your main destination. If you plan on doing a road trip through Europe, in many places like driving Croatia, you may find yourself in hours worth of stopped traffic.
Popular cities like Venice, Barcelona, Cinque Terre are often soo overwhelmed by mass tourism that there are attempts to reduce the number of visitors per year so ad not to inundate these beautiful cities. Please, please try to visit less-touristy cities which are equally as beautiful! London is one of the most visited cities in the world, therefore, sadly there is hardly any respite in tourism, so I highly recommend visiting other amazing cities in England like York.
Shoulder Season = Ideal!
Personally, I suggest visiting Europe in the shoulder seasons, prior to summer. Either May/June or September-October as hotels are more affordable and the crowds are greatly thinned, not to mention that the weather is more ideal. Temperatures throughout Europe are cooler, still chance of scattered storms, but easier for extensive sightseeing. Coming in Spring provides colorful blooms, the Cherry Trees are in bloom while traveling to Europe in autumn often provides a "Golden October", or at least crisp mornings, warm afternoons and cold evenings.
Winter = Low Season
Europe's off season is typically November, just prior to the Christmas Markets opening typically at the end of the month. December is yet another major peak season in Europe as people converge on Christmas Markets in Europe. Temperatures can get quite cold at this time, and often quite snowy in certain areas, especially near the Alps. Year to year, the snow season varies as some years are snowier than others.
Some of the best destinations to visit in Europe in winter are Spain, Portugal, Italy, Greece and Malta if you're looking for pretty mild weather, and low number of tourists. I've had friend celebrate Christmas on the beach in Greece, while I have celebrate Christmas in Barcelona and the weather was warm in the afternoons with a light jacket, while the evenings were a bit chilly.
After the Christmas Markets close, Europe dives back into another low season between January and March. March, however, often sees some respite in temperature before dipping back into colder, more fickle weather yet again in April.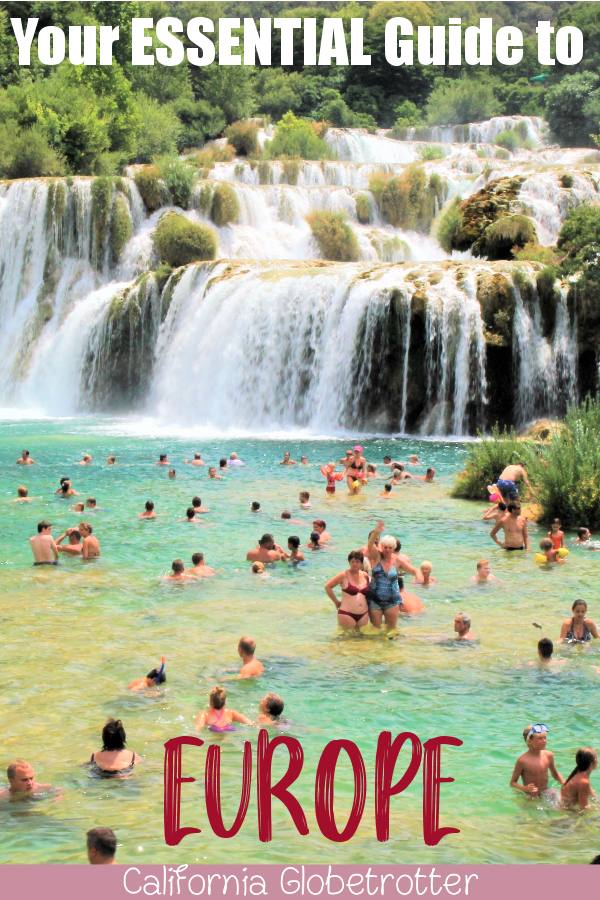 Europe is much cheaper and less crowded during these times
Be sure to consider whether or not you're interested in attending some of Europe's best festivals! Are you interested in Oktoberfest in Munich? Flower Carpet Festival in Brussels? Notting Hill Carnival in London?
Helpful tip: Google your top destination's school semester schedule. You don't want to be going on holiday the same time all of Germany or all of France is. Make for terrible traffic and long lines as Europeans head south.
Booking Your Hotel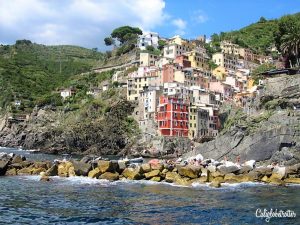 First rule to booking a hotel is to never EVER book a room at a hotel near the airport as it will generally cost you a pretty penny!
Second rule: do try to steer clear of chain hotels like the Hilton or Marriott and stay with local hotels. They have so much more character than those big name brand hotels.
I highly recommend using Booking.com to find all of your hotels around Europe! It's the one website I trust the most, most of the hotels offer free cancellation up to a few days prior to arrival. The website allows you to choose a hotel based on ratings, location, distance from city center and more. **Join their booking.genius travel rewards program and save 10% on hotel bookings as well as freebies and perks such as free airport shuttles!
Find hotels which include a kitchenette so that you can save some extra money by cooking at "home". It's also a great way to experience the country by perusing their local supermarkets!
It's also worth booking an apartment instead of a typical hotel room. Especially if you have a group of people it becomes more affordable.
Getting Around: Transportation
Getting Around Europe By Car:
Take into consideration the option of driving around Europe. Personally, I enjoy traveling Europe by car so as to stop and squeeze things in along the way. As I said, you could drive from one end of Europe to the other in a day if you realllly wanted to. However, keep in mind that most car rentals have a one way drop off charging fee, therefore, think about a route that will allow you to start and end in the same location.
Avoid travel burnout by staying in one location more than one night!
Try to book your car rental through the airline at the same time as the purchase of your ticket as you'll generally save some buckaroos than booking individually.
Keep in mind that most car rentals in Europe are STICK-SHIFT and even though you requested an automatic car, you may not get one.
Here are some car rental shops in Europe:
Keep in mind, many city hotels don't always offer (free) parking and you may need to park in a parking garage which could cost you a lot of money. Therefore, seriously try to find only hotels which offer parking. Not just that, but European parking garages can be quite frustrating to maneuver a car in!
Related: Everything You Need to Know About Bike Touring in Germany
Traveling By Train in Europe:
Many people consider traveling Europe by EurRail, and while this is exciting, if you happen to be living in Europe and your spouse is a European citizen, you are not qualified to use it. However, you can use the InterRail which is actually cheaper!
Or, consider booking your own tickets between locations within each country. For example, here in Germany, through DeutschBahn each state in Germany has their own special Ticket. In Bavaria it is called the "Bayernticket" (Bavarian ticket) and you can have up to 5 people per ticket starting at 23€ and an extra 5€ per person on the ticket. The ticket is good all day, anywhere in Bavaria, as many times as needed! Monday-Friday the ticket is valid from 9am until 3am the following day. On the weekend, its good for the entire day. Each passenger must sign the ticket.
However, these tickets are not valid for ICE high-speed trains.
If you're looking to take a high-speed train, you will need to make a reservation and book your seats.
Keep an eye out for ticket machines near the train where you MUST punch your train ticket, as many tickets are open ended and will be checked by train supervisors. Playing the dumb tourist will not get you out of a ticket!
Your COMPLETE Guide to Using the Deutsche Bahn in Germany!
Eating Out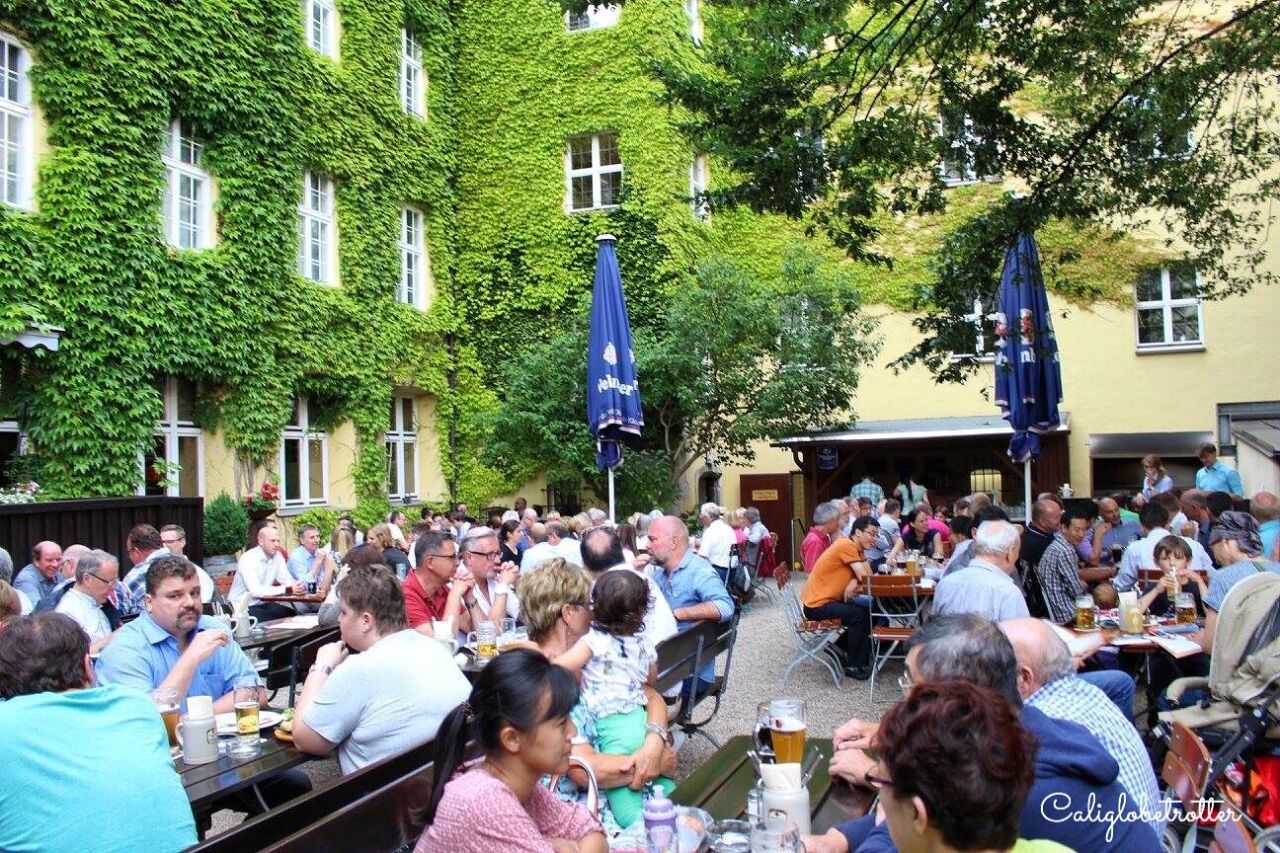 Each country has their own restaurant quirks which you should learn PRIOR to visiting. For example:
In Germany: Many restaurants require making a reservation prior to arriving, especially on the weekends when it's busy. It's OK to show up without a reservation, but don't be surprised if you get turned away or told to finish eating by a certain time because all the tables have been reserved, even if they're empty! Most Germans eat dinner around 7=8pm. 
In Italy: Be careful if you want to sit INSIDE as restaurants have a dining-in fee between 2-5 €. If the weather is nice, enjoy your meal outside or take it to go. Also, be weary of restaurants enticing you to enjoy a bottle of wine. If they put it down on the table, it is NOT free and you will be charged for it, even if you don't drink it.
In Spain (and many parts of Europe): Bread is NOT free! If you choose to eat the bread, you will be charged per slice of bread! Even if they put it down on your table!
In Italy and Spain, locals eat much later than Americans would like. Don't be surprised if you find many restaurants closed around 5-6pm and reopening before dinner around 7-8pm.
Ordering a water is also not free and usually comes in a

small

glass bottle.
If you want water, I highly recommend buying bottled water when you're out and about, preferably from the nearest grocery store. Otherwise, you can try to ask for tap water, but I can't promise it will be in a large glass.
Beer is often cheaper than sodas!
While many hotels do offer breakfast included, be sure not to pay extra for the breakfast. A continental breakfast is most often served which is just bread, slices of cheese and salamis, jelly and Nutella and usually some form of egg and cereal. It's pretty generic. Therefore, I highly recommend you to find a local bakery or a nice restaurant that offers traditional local breakfast.
Try to eat where the locals go! Try to avoid the overly touristy restaurants directly near city centers or tourist sites as they are generally more expansive and the quality of food is lower.
When eating at a restaurant, be sure to check if tip is already included, which it usually is. Never ever leave the tip sitting on the table. Be sure to give it directly to the server. But don't be surprised either if they refuse your tip as it is not always customary to leave a tip. In Europe, most tipping is around 10% or simply rounding up.
Get More For Your Money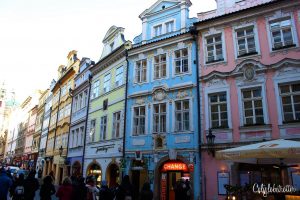 Currently, America is enjoying some pretty good exchange rates to Europe and the UK (Thank you Brexit!), however, keep an eye on your account and don't forget even if you are paying for something that is 7 €, when you get home your account will say $10. It sneaks up on ya!
I highly recommend hitting up some of the countries in Eastern Europe which have yet to start using the Euro as the exchange rate against the dollar (and euro) are REALLY good! Visit the Czech Republic, Hungary, Poland, Croatia.
Be careful visiting the UK, Sweden, Norway, Denmark and Switzerland as they don't use the Euro so exchange rates are VERY good and therefore more expensive!
Try to carry cash on you at ALL times as many small towns, restaurants and shops STILL don't offer the use of credit/debit cards.
As a former banker, DO NOT use or bring traveler checks as many places rarely use them anymore. This isn't 1999 anymore! Consider investing in one of the best money belts to help protect your money and carry it with you at all times!
Never EVER exchange your money at the airport or train stations as it is a complete RIP OFF and exchange rates are terrible. It's better to just find the nearest bank and withdraw your money there.
I highly recommend asking your bank which banks have a free withdraw transaction fee.
For example, Bank of America has many International partners which has a free withdrawal transaction fee.
Carry change with you at all times as good public restrooms require paying between 50cents and a euro. It's a nuisance but it is nice to have a freshly cleaned toilet!
Using all your change at the toilets is a great way to spend money you won't be able to transfer back into dollars.
Visiting the Sites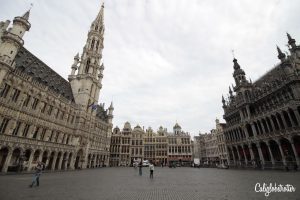 Many of the main tourist destinations in Europe like the Leaning Tower of Pisa, the Colosseum, The Eiffel Tower now require you to book your tickets online prior to your arrival. The plus side to this is you no longer have to wait in long lines. The downside is tickets are not always refundable or flexible to change dates. However, that doesn't mean you can't still buy tickets in person.
I highly recommend getting an early start and arriving at the main attraction as early as possible to avoid long lines and you can still enjoy the site in peace.
If you're too early for free walking tours, then consider downloading the Rick Steve's Audio App for Europe. He has many audio guides for many majors cities in Europe.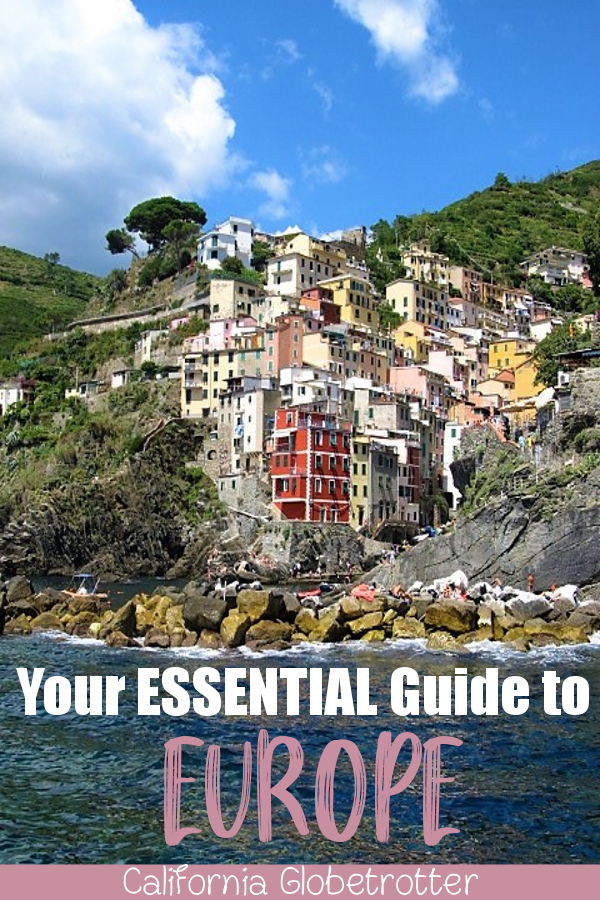 The early bird gets the worm!
Always search for "free guided walking tours" in whichever city you are about toe embark upon. While the tour is free, it is highly recommended that you tip the guide based on how much you enjoyed the tour. Or search for do-it-yourself walking tours.
In London and other locations, many museums are free to enter or on Sundays.
Dress The Part!
Do try NOT to look like a tourist! Nothing stands out more than a person who is clearly a tourist. I'm talking to you, Americans, who wear the American flag as an entire ensemble!
Try to dress like you belong! You're less likely to be taken advantage of if you blend in!
Ladies – During the coolers months, bring comfortable and stylish boots that are made for walkin', some leggings or jeggings, cute scarves, and adorable winter coats. Be sure to bring a side satchel purse to wear across your torso. In the summer months, bring some cute dresses, a stylist hat and some big sunglasses! Trendy colors here generally include either black, navy blue, grey or bright neon colors.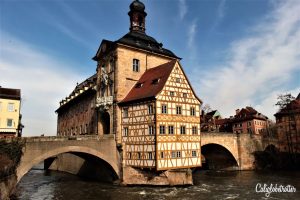 Men – During colder seasons bring a stylish jacket or peacoat with a scarf. During the summer months, add some color to your to your wardrobe by wearing some shorts paired with a nice polo or V-neck t-shirt.
Be careful how much you pack in that suitcase of yours! It's not gonna move itself and as you're traveling around Europe, you're likely to buy new clothes or souvenirs which add weight to an already packed suitcase! Pack only a few days clothes and either wash them or buy some cute new stylist clothes!
Packing Your Suitcase
Do try to bring only ONE SUITCASE and a carry on. If you can, one backpack carry on as it makes it a helluva lot easier to run after that train you're about to miss! Plus, storage space on trains is limited and a bitch to find a place for that big ol' suitcase!
Don't forget to pack some Tylenol or Advil in case of headaches or hangovers!
Do leave your precious valuables at home! No need to bring your Meemaw's diamond necklace. It may get lost, stolen or break during a rowdy night dancing at a disco!
Bag it and tag it my friend! Everyone else has that same black suitcase! Tag your bags with a special ribbon to help your bag stand out from the rest!
Don't forget your TSA-approved toiletry plastic baggie for your carry on – keep your items under 3.5 fluid ounces. It will make going through security much easier!
Definitely pack some clean wipes because you never know when you might need to freshen up and the public restroom has ran out of toilet paper!
Put your shampoo and conditioner in a plastic baggie to avoid accidents in your suitcase.
Leave your sex toys at home. You do NOT want your bag being pulled aside because of a vibration. This is a real problem. No, this did not happen to me!
Do not put your fancy schmancy electronic goods (cameras, iPhones, iPads, laptops etc) in your suitcase! These are carry on items!
Other Helpful Tidbits for Your First Visit to Europe
If you plan on traveling long term throughout Europe, I highly recommend having your iPhone unlocked and getting a SIM card. Or consider getting a MiFi Device if you need to be constantly connected.
Be careful of taxi drivers and they usually charge a hefty starting price, drive like maniacs and are sometimes sketchy. Don't be surprised in Budapest if they hunt you down and offer you a taxi ride.
Take public transport as often as possible as it's definitely affordable and easy to get around with.
Brush up on your military time – Europeans use that pesky 24-hour clock where 3:00pm actually means 15:00.
Before booking hotels or eating at a restaurant, see what TripAdvisor has to say! User-reviews can add helpful information companies aren't likely to share with you, but keep in mind that these reviews are not professional.
If you're interested in visiting Europe and are looking for more information, I highly recommend using the DK Eyewitness Travel Guide: Europe and Lonely Planet! Without these guides, I would be lost! These are my travel Bibles!
Disclaimer: This post contains affiliate links. If you click on one and make a purchase, I might make a little extra spending money, at no extra cost to you. As always, all opinions are my own and these products/services have been found useful during our travels and come highly recommended to you from yours truly!
Helpful Travel Tips for Visiting Europe:
9 Tips for How to AVOID Crowds When Traveling
Your COMPLETE Guide to Using the Deutsche Bahn in Germany!
Liked this post? PIN IT FOR LATER!!

Save
Save
Save
Save
Save
Save