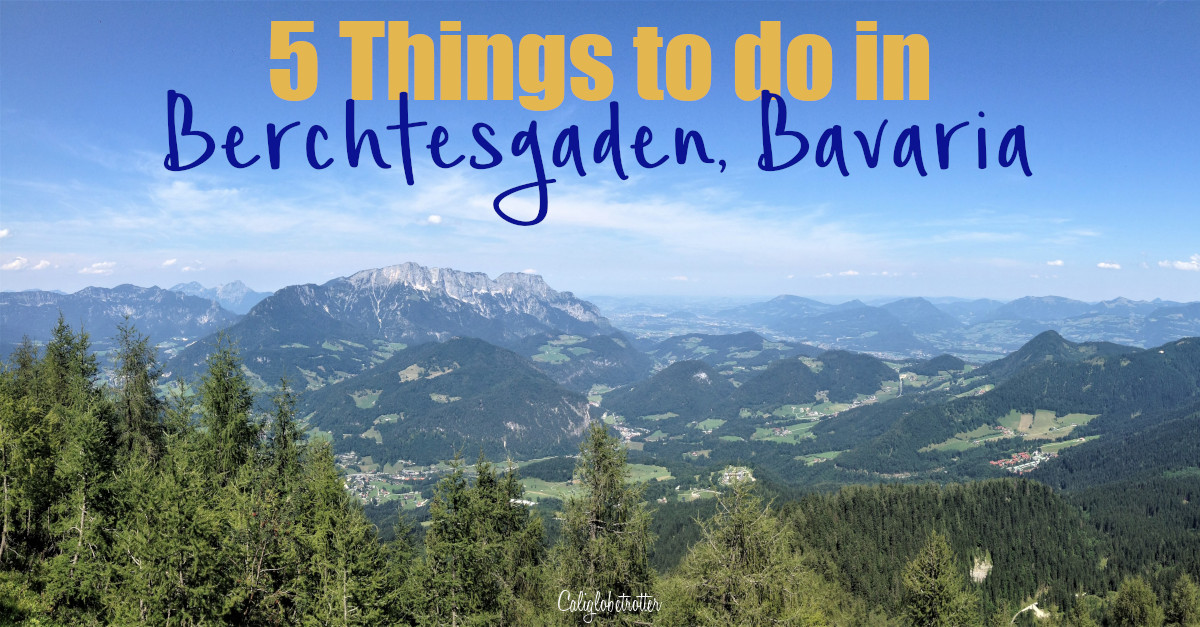 Disclaimer: This post contains affiliate links. If you click on one and make a purchase, I might make a little extra spending money, at no extra cost to you. As always, all opinions are my own and these products/services have been found useful during our travels and come highly recommended to you from yours truly!
The small town of Berchtesgaden is the capital of the surrounding region known as Berchtesgadener Land. Throughout this region you'll find skyward reaching mountainous peaks, chalet-style architecture with elaborate Lüftmalerei giving the towns that picturesque Alpine look. Here, I share with you 5 things to do in Berchtesgaden easy enough to do in a day!
Want to Visit the Bavarian Alps? PIN IT FOR LATER!!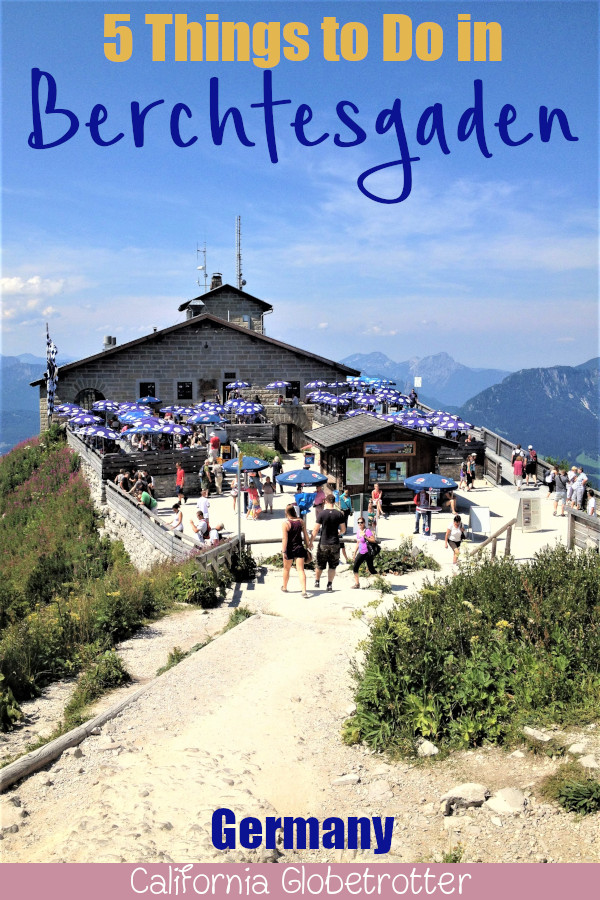 How to AVOID Looking Like a Tourist in Europe
Having heard so much about Hitler's Kehlsteinhaus and the beautiful Königssee, I wanted to visit the region. We have since made multiple trips to the region as it is truly one of the most beautiful part of Bavaria. Each time e go, we discover something new and even more picturesque.
1. Meander Through the town of Berchtesgaden
The town and region of Berchtesgaden notoriously became famous in the 1930s and 40s as the region was the preferred holiday location for Adolf Hitler when he visited his "Eagle's Nest". The town itself is compact and has a few interesting sights to see such as the Schloss (castle) which was built on and the site of an Augustinian monastery which incorporated parts of its remnants.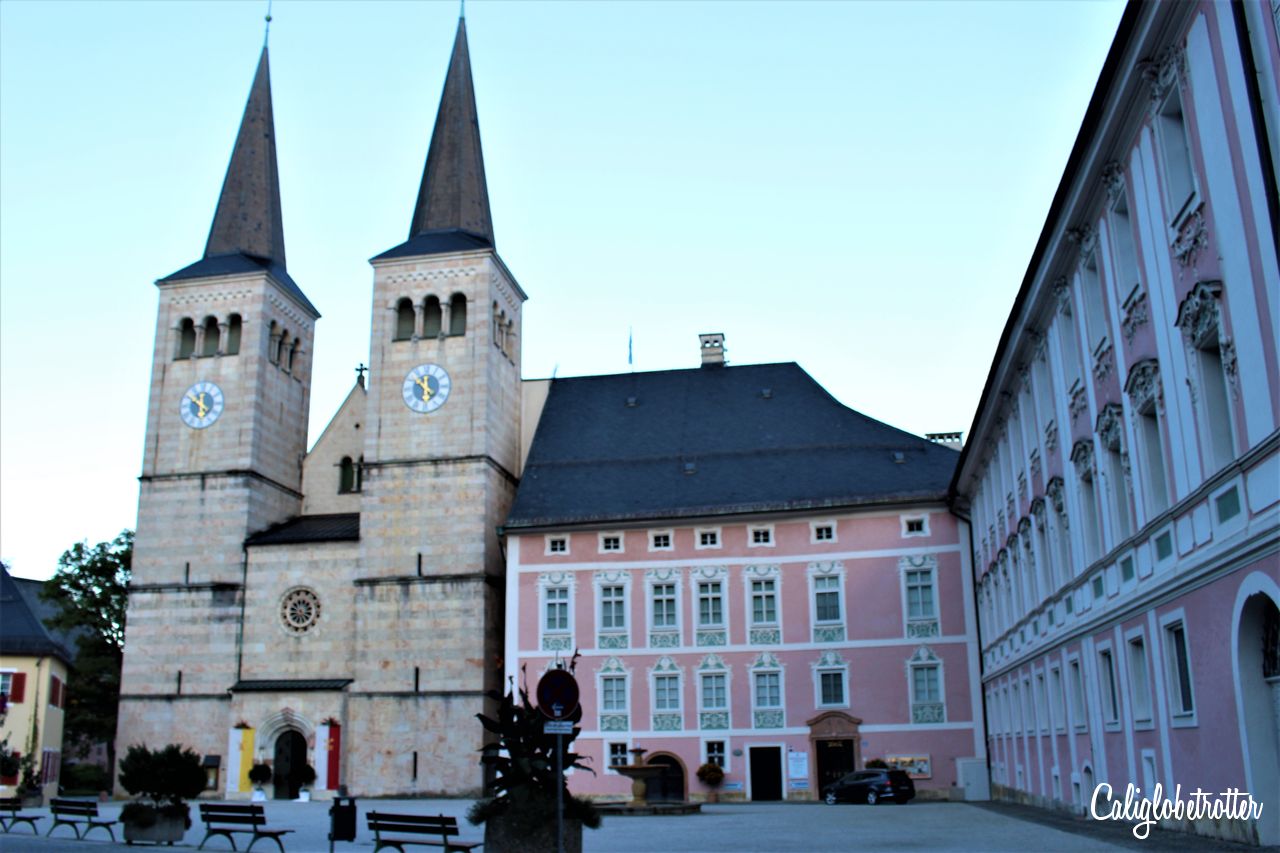 Next to the Schloss is the Stiftskirche & Arkadenbau, the twin-towered former Augustinian church and just opposite of the Schlossplatz is the Arkadenbau where you'll find the town's arcaded war memorial.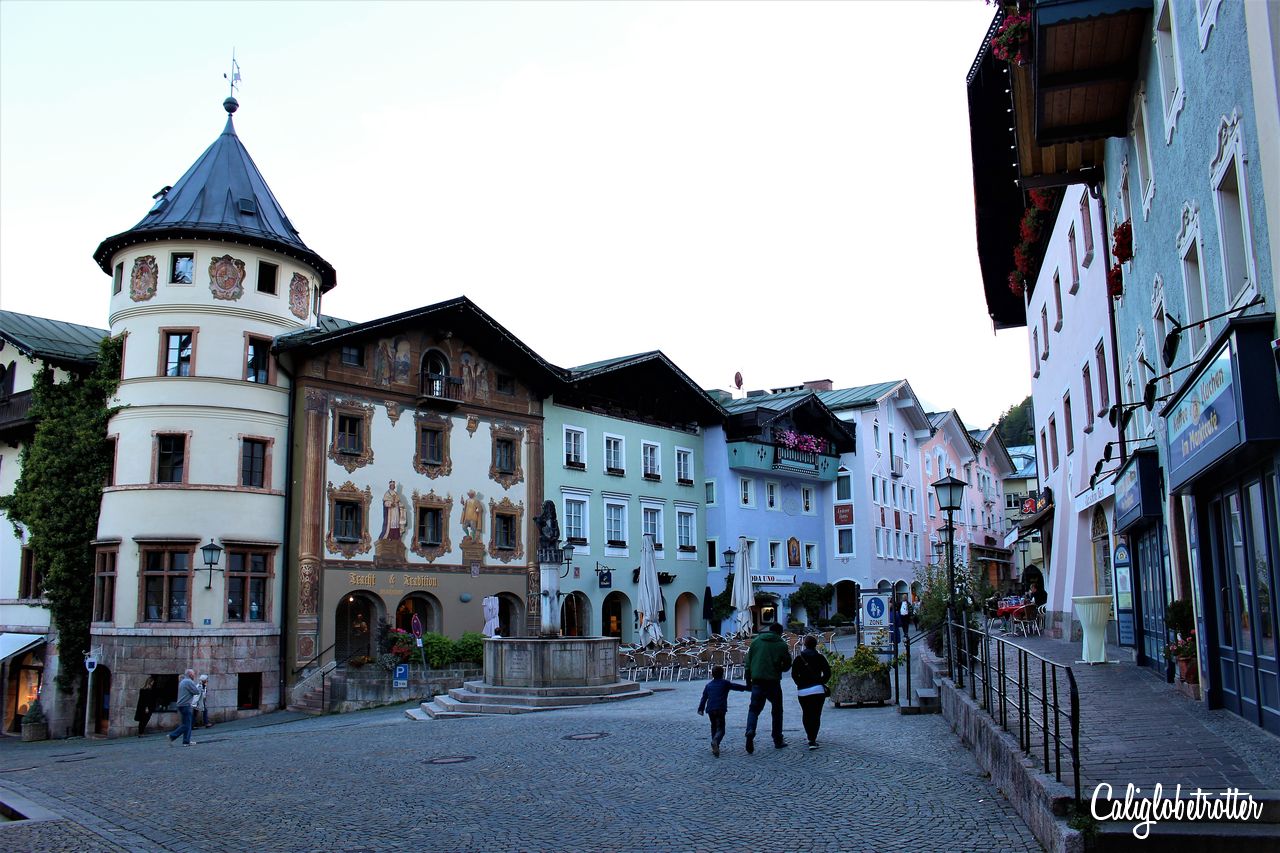 Not far from the town is a small wooden covered bridge decorated in simple red flowers beneath which runs a crystal clear river. Off in the distance is the peak of of the Watzmann dominating over the region as it is the third highest mountain in Germany after Zugspitze and Hochwanner.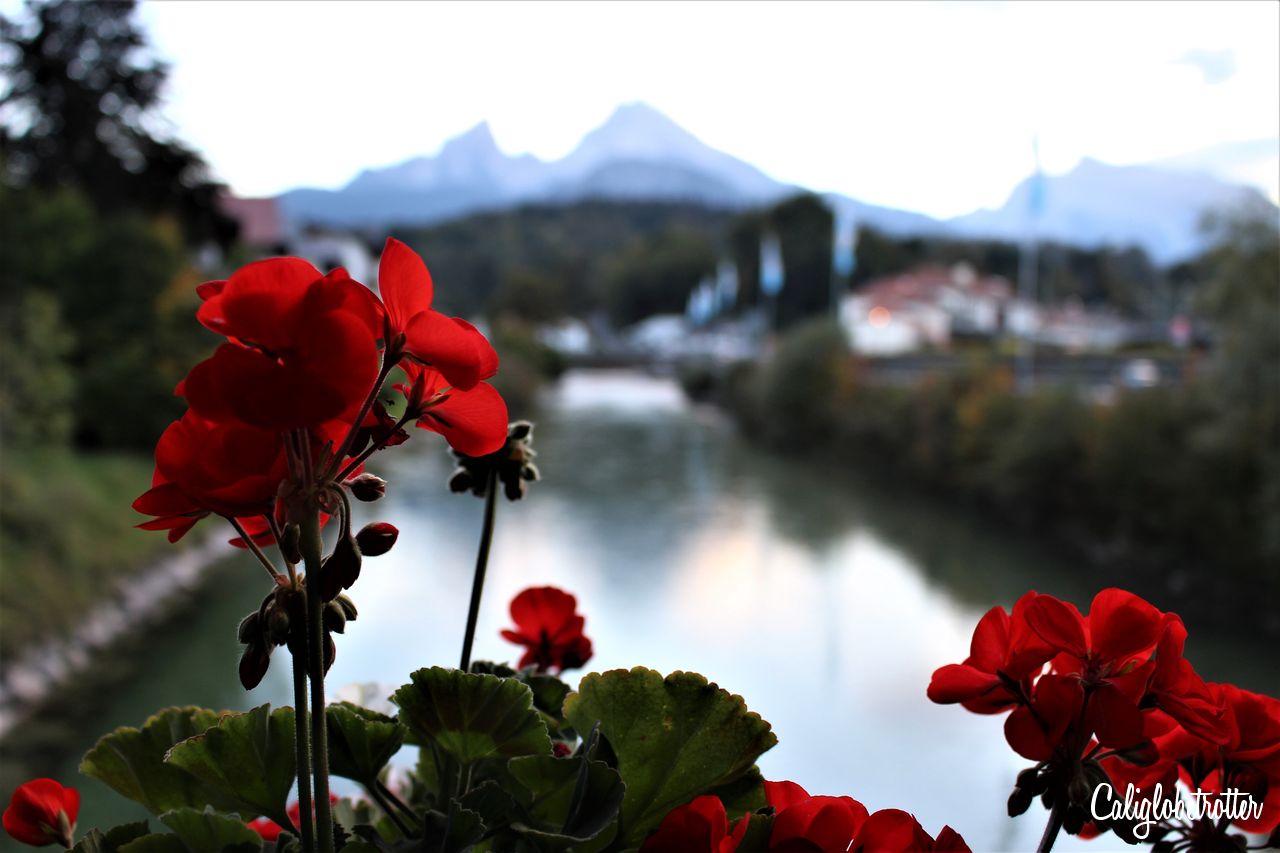 Where to stay: Our hotel, Hotel Grünberger ⭐⭐⭐ was only a 10 minute drive away, in Berchtesgaden, which gave us plenty of time to explore the area, and had some amazing view of its own from our balcony!
2. Obersalzburg & Kehlsteinhaus (Eagle's Nest)
Located almost at the very southern tip of Bavaria and on the border between Germany and Austria, Kehlsteinhaus sits at a whopping 6,017 feet made this house a daring project. This region is known for having some pretty stunning views and endless mountains. Perched upon one of the mountains is a house that was built as a birthday gift for Hitler. Rather than demolish it as it was considering quite the accomplishment at the time it was built, after the war it was turned into a Hofbräuhaus restaurant serving traditional Bavarian cuisine.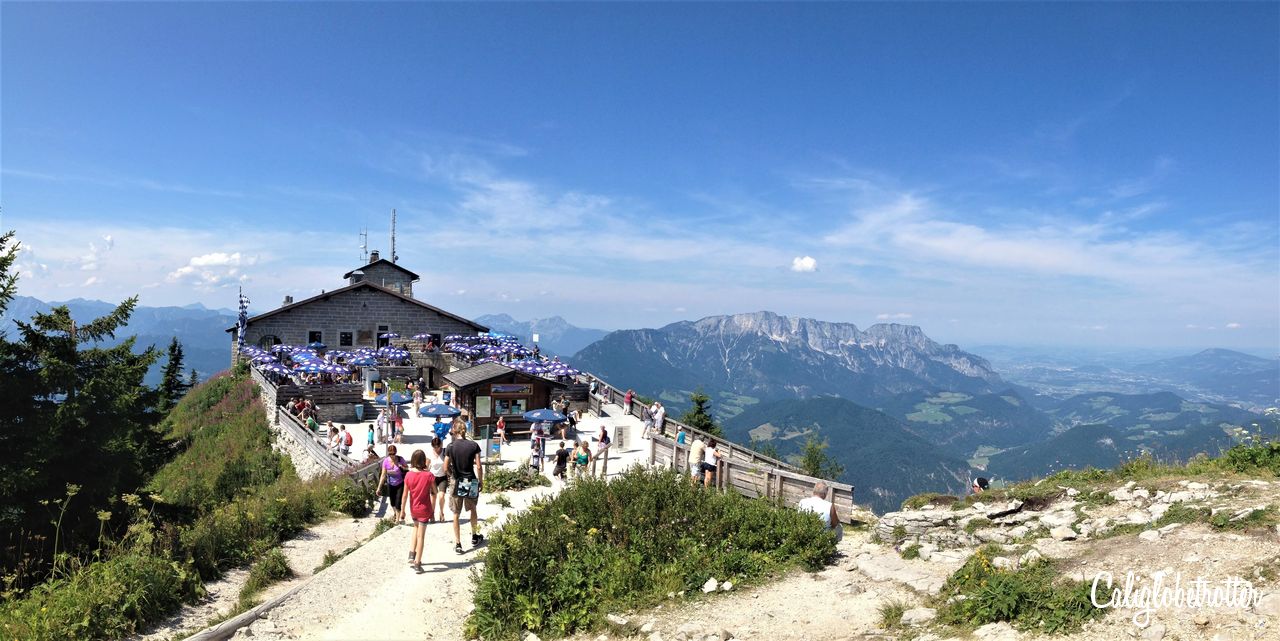 Long before he came to power, Hitler loved this region and for his 50th birthday present, Martin Bormann – a prominent Nazi official presented him with the house. A symbol of the Third Reich, it was intended to be a place of retreat for him and to host guests. No one realized though, that Hitler had a fear of heights and therefore, only visited the house about 10 times and never more than 30 minutes.
You will walk through a cold and damp tunnel which will lead you to a golden brass elevator that takes you up to "summit of power". The elevator is still the original that was used when the house was first built. Or if you're feeling really motivated, you can hike up the mountain about two hours.
It was here that some serious political decisions about the mass murder of over 60 million people had been made. Anything that had to do with Hitler was destroyed by the Allies after the war to prevent Neo-Nazis from gathering or making something into a memorial for the ruthless dictator. However, because this house was such an architectural accomplishment during that time and the fact that Hitler only briefly visited the house on several occasions, the house was not demolished. Instead the house was turned into a restaurant in 1952 which offers stunning views over the surrounding Berechtesgaden villages and countryside. Should you be interested in learning more about the rise & fall of the Nazi Party, then visit the Dokumentation Obersalzburg exhibition.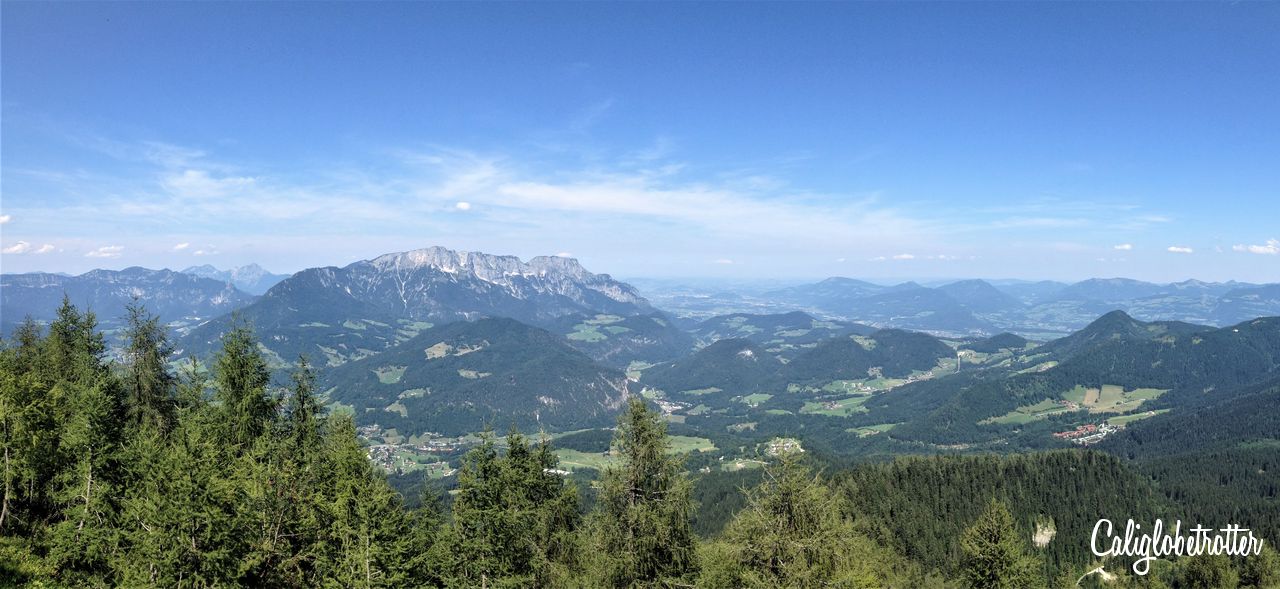 While one shouldn't come here to revel in Hitler's glory, one should instead come strictly for the views and the experience and remember those who perished during the Second World War. One must remember that there was nothing glorious about the Third Reich, no matter the architecture and beauty.
Once done at the top, you will take the elevator back down to where the buses are waiting to take you back down the hill. You have to catch the bus at the time stated on your ticket. You can spend up for 2-3 hours at the top. Not much more time is needed, unless you plan on doing some hiking. The bus ride alone also offers amazing views as it hugs the edge of the cliffs. If you're afraid of heights like Hitler, I suggest you stay home! 🙂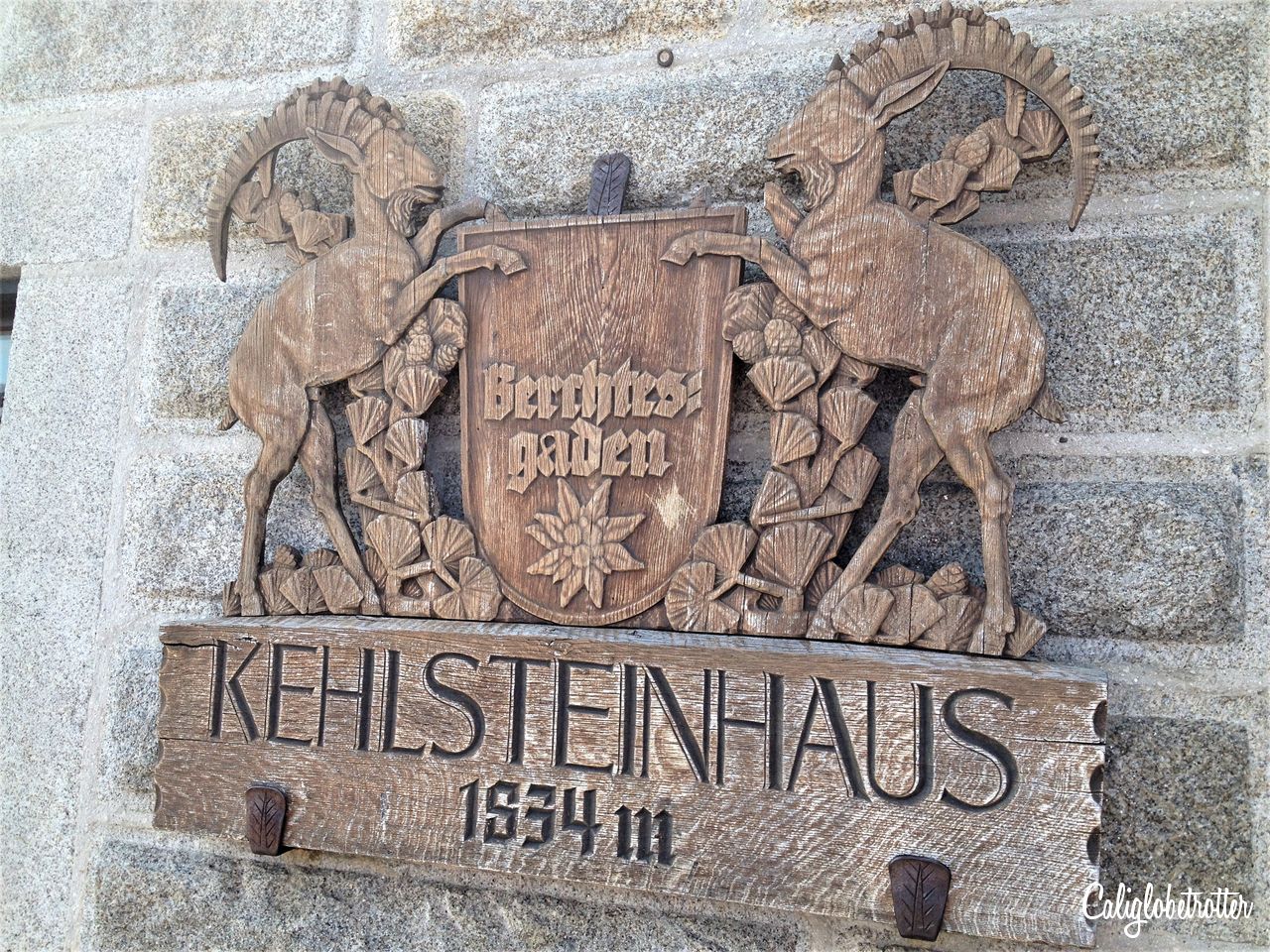 3. Königssee – Bavaria's Loveliest Lake
Just below Kehlsteinhaus nestled between the surrounding Berchtesgaden National Park is the fjord-like Königssee (King's Lake). Considered to be the purest lake in Bavaria and often the most photographed, the lake was formed during the last Ice Age. Electric powered boats shuttle tourists from one end of the lake, Schönau am Königssee to St. Batholomä and Obersee. Be sure to come in the early Autumn to catch the almabtrieb! (More on Königssee here)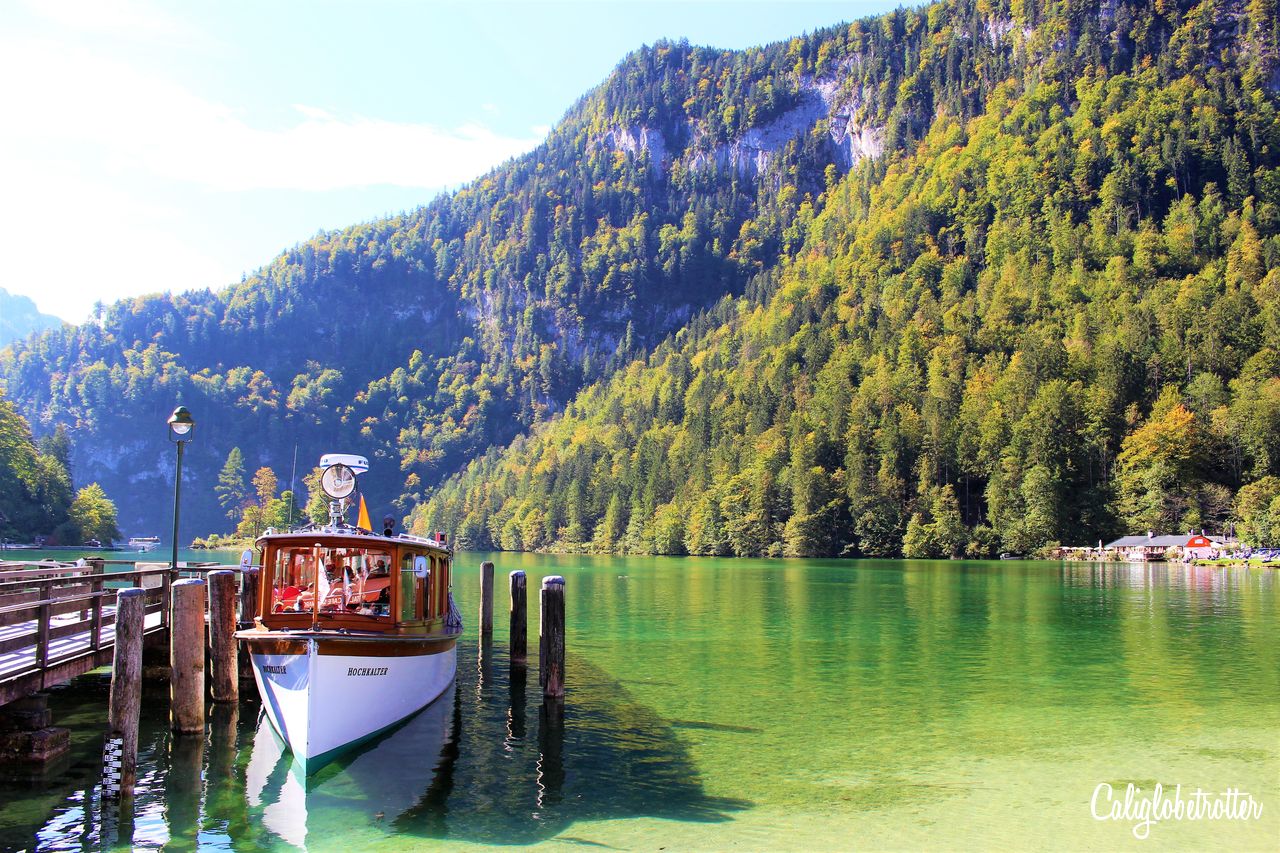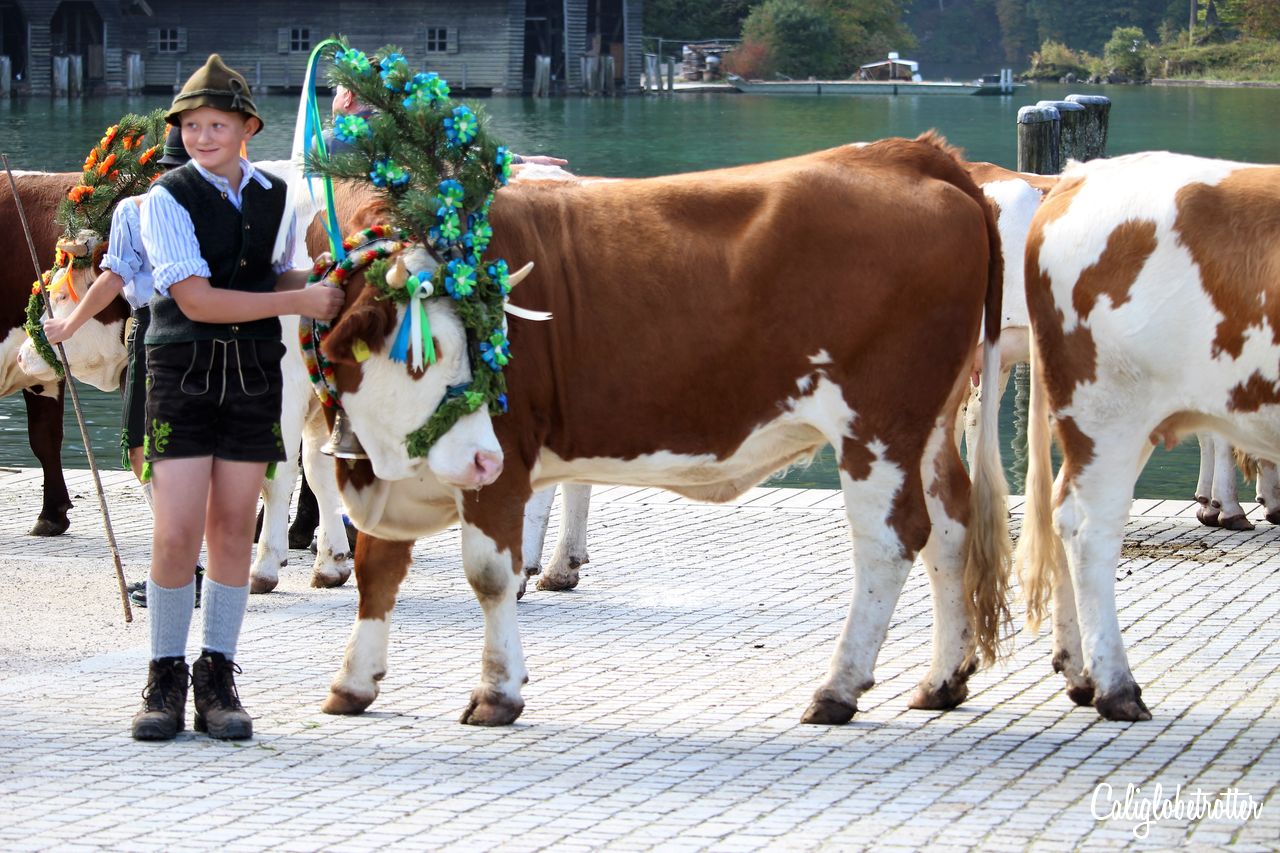 4. Jennerbahn Cable Car
Located in the Berchtesgaden Alps, the steeply rising mountains engulfing the lake to a height of 8,900 feet (2,700 m), it is a place that will leave you speechless in awe for hours on end.  It is part of the Göll massif within the Berchtesgaden Alps and its summit has been accessible since 1953 from Schönau am Königssee by a two person cable car. On a clear day, you can catch a glimpse of Königssee down below. (More on the Jennerbahn here)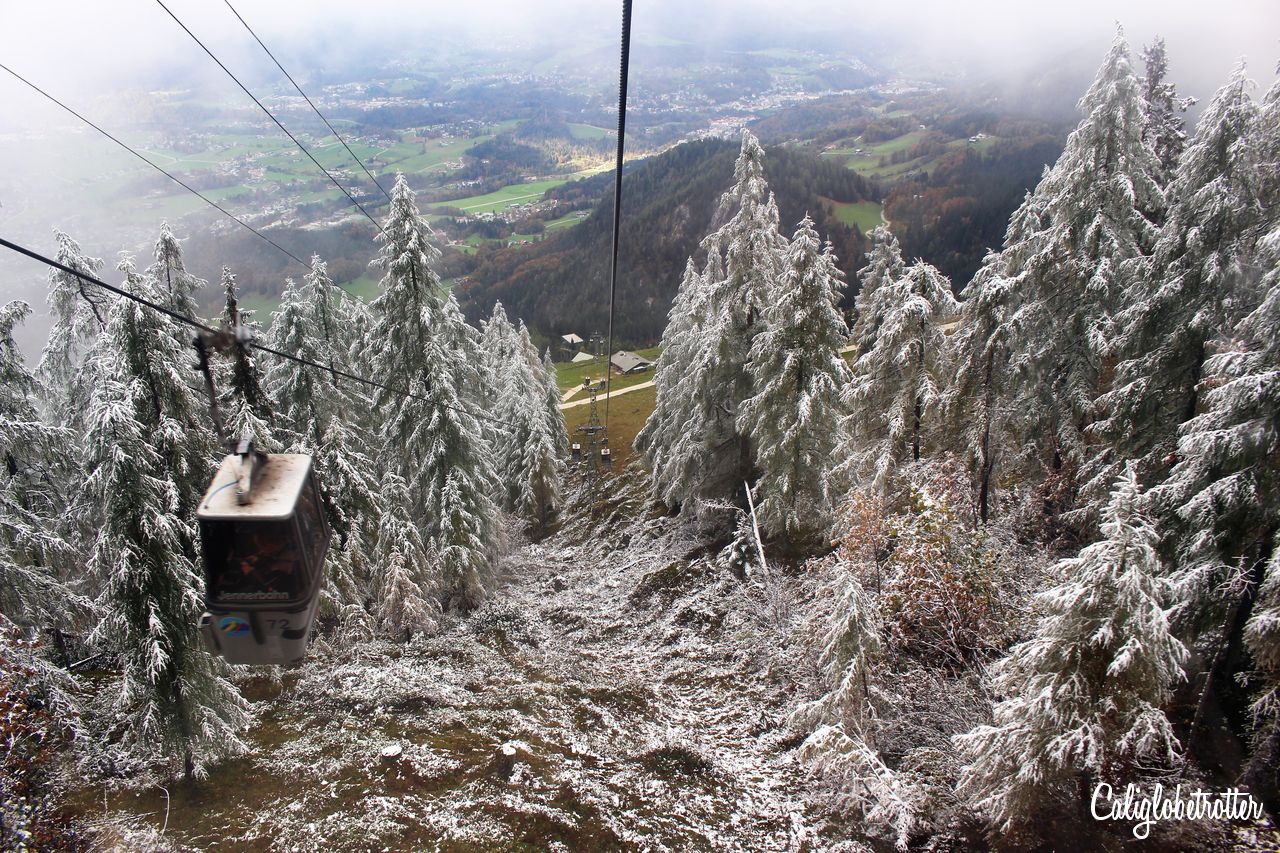 5. Parish Church of St. Sebastian in Ramsau
Before heading out, we also stopped real quick at one of the most iconic churches in Bavaria, located in the small Bavarian village of Ramsau called the Parish Church of St. Sebastian. Though it is popular within the region and looks like just another church, it is still one of the best kept secrets in Germany!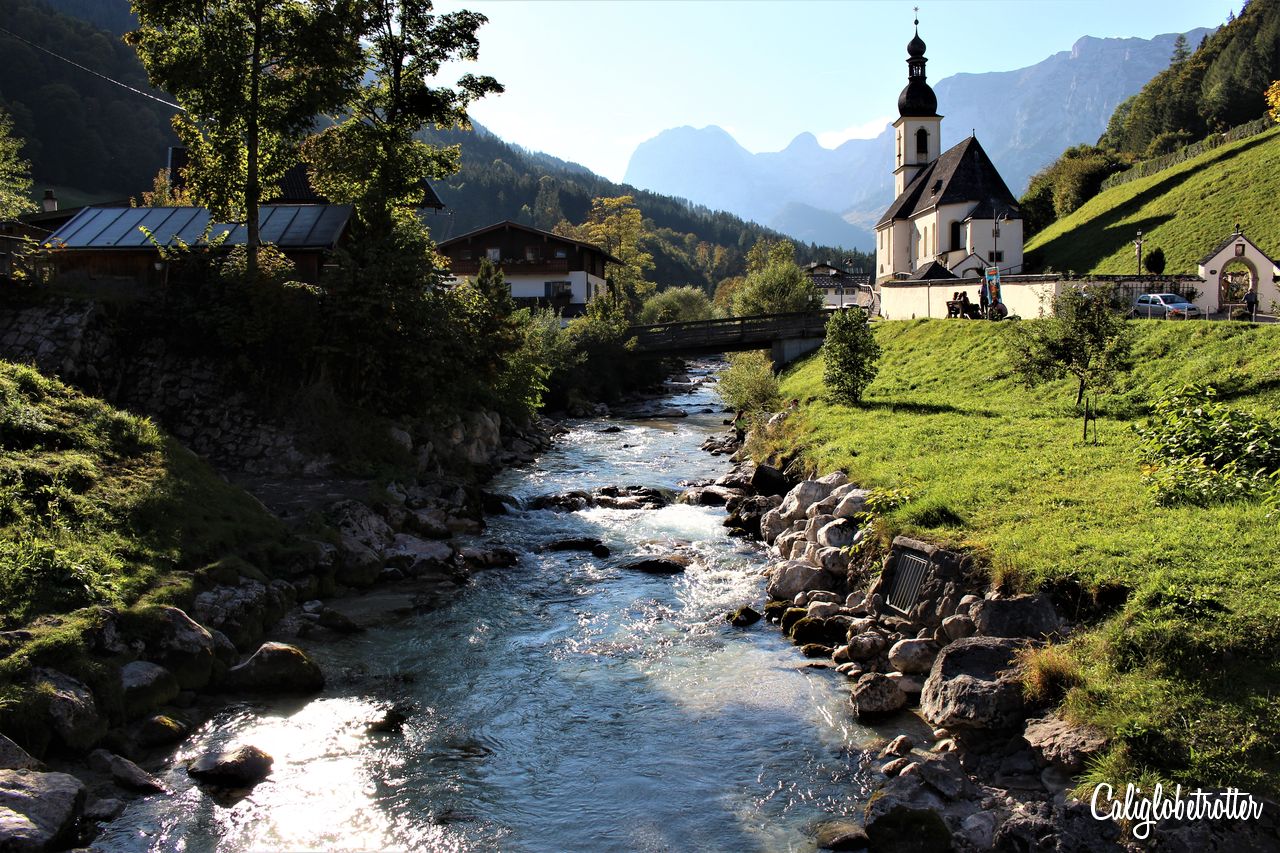 Things To Know Before You Go to Kehlsteinhaus
Take the A8 and exit at Bad Reichenhall or Salzburg Süd to Berchtesgaden. (**Be careful if you plan to drive over the Austrian border, you will need to buy a vignette which costs 8,80€ for 5 days)
Follow the Obersalzburg road to the Hintereck Parking area
Parking costs 3€ and fills up fast! Best to get there early!
Road trip tickets cost 15€
Strollers are not allowed, but you can leave them in a safe area down by the buses.
2-3 hours is plenty of time to enjoy a look around, lunch/dinner + a beer.
English tours are available a few times a day which costs an extra 5€ per person.
Getting there
By car take the A8 and exit at Bad Reichenhall or at Salzburg Süd to Berchtesgaden and from there the Obersalzberg road to the Hintereck parking area at Obersalzberg.
Possible ways of reaching Kehlsteinhaus (Eagle's Nest) 
RVO-Bus from Hintereck parking area to the Eagle's Nest parking area
Or hike from Ofneralm up to the Eagle's Nest parking area (approx. 1½ to 2 hours)
Or hike from Scharitzkehl parking area to the Eagle's Nest parking area on a trail that offers beautiful panoramic views. (approx. 2 ½ to 3 hours)
For more information on Kehlsteinhaus:
If you are going to be in the Berchtesgaden region, then I highly suggest combining it with a trip to Salzburg, Austria as well as it's literally just a hop, skip and a jump over the border! You wouldn't want to miss the city known for being the setting of the much beloved film, Sound of Music, now would you? 
If you're interested in visiting Germany and are looking for more information, I highly recommend using the DK Eyewitness Travel Guide! Without these guides, I would be lost! This is my travel Bible!
Disclaimer: This post contains affiliate links. If you click on one and make a purchase, I might make a little extra spending money, at no extra cost to you. As always, all opinions are my own and these products/services have been found useful during our travels and come highly recommended to you from yours truly!
More to do in the region:
Bavaria's Loveliest Lake: Königssee
A Cable Car Ride to the Jenner
Königssee Almabtrieb: Cows With Flowers!
Liked this post? PIN IT FOR LATER!!
Save
Save